Complete Barber Shop Equipment List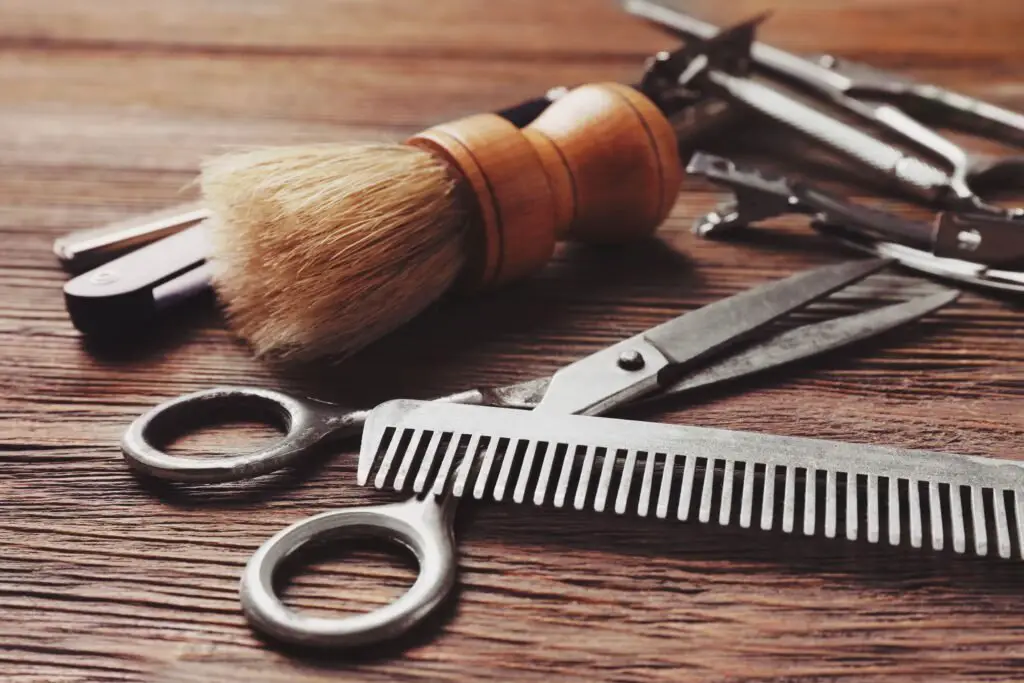 Opening a barbershop requires a lot of tools and equipment to offer top-notch services. High-end barbershops need high-quality equipment, from furniture to supplies, to ensure comfort and quality to the clients. Moreover, clients consider the barber's equipment and tools to decide if they should get the service done because high-end barbershops charge higher prices. Hence, the clients want value for money. The tools and equipment used in a high-end barbershop tell a lot about the quality of service. Clients have become more conscious because of the competition. They look for the best service in town to get value for money. Below is the complete barbershop equipment list;
Furniture
Reception desk and chairs
The reception area is where the patron gets their first impression of the shop. One should design it nicely, and the furniture should be attractive and comfortable. Moreover, the reception desk should be big and neat to give a good impression. There is usually a waiting area with reception, so the chairs or sofa in that area should be comfortable.
Salon chairs
Salon chairs are one of the most important things. They must be very comfortable and as per the service. For instance, chairs are different for haircuts than for manicures or pedicures. Each chair should be comfortable and convenient for the service provider.
Massage beds
Massage has become a very important service, especially for working individuals. Uncomfortable massage beds ruin the service; therefore, there must be comfortable and convenient massage beds.
Hairstyling stations
Hairstyling stations include chairs, mirrors, lighting, and shelves. Barbers should design the hair styling stations appropriately so the client can see what is going on with their hair. These stations should also have sockets nearby to plug in hair dryers, straighteners, etc.
Trolleys and carts
The service providers bring a lot of stuff to provide the service. To put that stuff, they need trolleys. For instance, if they give a facial to a client, the products used are placed on the trolley, which is easier than placing them on the dresser and disturbing the client.
Dresser stands
Dresser stands are important for placing supplies like combs, hair clips, etc. These stands also let the clients put their stuff safely in front of them. A few basic things are placed on these stands, like tissue paper.
Lighting
The lighting in a high-end barbershop must be amazing. It should allow the staff and the clients to look at each and every spot and hair on the face or skin. This gives a better impression of the service because dim lighting ruins the after-effects of facial or hair colors etc.
Magazine racks
High-end barbershops keep fashion magazines for their clients while they are waiting. For such magazines, there must be magazine racks from which clients can pick a magazine.
Electric Equipment
Hair straighteners
Hair straighteners are for hairstyling and hair treatments. A high-end barbershop cannot avoid the use of hair straighteners.
Hair curlers
Barbers use hair curlers for hair styling. These tools give your haircuts an even better look.
Hair crimpers
Barbers use hair crimpers for hair styling.
Hair dryers
It is the most important tool since it is used for hairstyling, hair cutting, and blow drying. It helps you give an amazing look to the client after a haircut.
Steamers
Steamers are used for hair care. You must use a high-quality steamer that is not harmful to the hair.
Tools and Supplies
Combs and hair brushes
Combs and hair brushes are basic needs in a barbershop. For hair cutting, hairstyling, hair treatments, and every hair-related service. There must be a variety of combs and hair brushes.
Round brushes
Round brushes are for a blow dry; these are very important to be used in hairstyling and cutting. Haircuts give an amazing look when blow-dried with a hair dryer and a round brush.
Wide tooth combs
Wide tooth combs are used to detangle hair without hair loss. Since barbers have to deal with people with different hair textures. Wide tooth combs are good for people with thick or curly hair.
Shears and Scissors
These are necessary for haircutting. These tools must be used cautiously and be clean and of good quality.
Razors
Razors are used for hair and beard trimming. This tool needs hygiene; the blades must be new for every client and high quality so it does not result in cuts.
Hand mirrors
Clients use hand mirrors to check the results of any service properly.
Towels
Towels are necessary for hair washing, protein, and other hair treatments.
Shower caps
Shower caps are used to cover hair when a hair mask is applied to the hair.
Hair clips
These are used in both hair styling and cutting.
Hair cutting capes
Hair-cutting capes are used to cover the client while cutting their hair so the hair does not fall on their body or clothes.
Water spray bottles
These are mainly used for haircuts.
Aprons
These are for the staff to wear while providing any service so that their clothes do not get any stains due to chemicals and other products.
Salon gloves
Lastly, gloves are important to prevent staff's hands from chemicals and hair colors.
Conclusion
A high end barbershop is a great investment if you want to survive the current competition level. You have to be specific about what you get for your salon. Every piece of equipment and tool has to be of high quality to satisfy the clients. Moreover, luxury barbers must take care of hygiene when it comes to tools like razors and manicure/pedicure kits. Make sure you get comfortable furniture for your clients to give a good impression of the salon. The service quality increases when the tools and equipment used are high quality. Imagine giving a massage on an uncomfortable massage bed. Even if the masseuse is good, the client would not be satisfied. Therefore, getting high-quality equipment and tools is important to ensure goodwill and client satisfaction.
Benefits of using Zoop to order Jain food on trains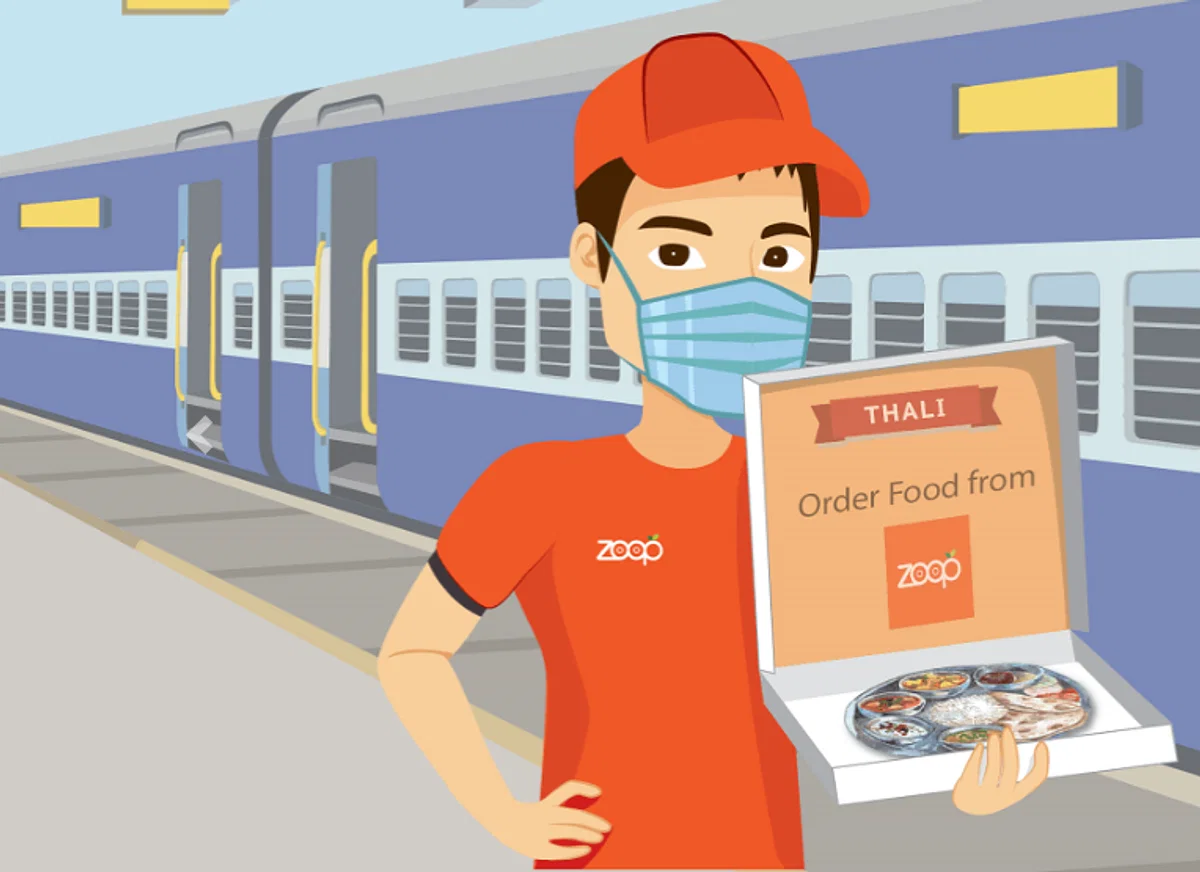 Long gone are the days when traveling by train meant worrying about where to find food. You no longer need to bring food from home when you're traveling to satiate your hunger. It's true that zoop, the best app to Order Food In Train, offers you the best food package on the train, so what's the point of going through the hassle of packing homemade food when you can have delicious, high-quality meals right at your berth?
With more than 500 restaurants and culinary partners available to provide you with delicious meals, Zoop is the largest e-catering service provider of Indian Railways. Here are five benefits of using the zoop app or website to place an online food order for a train, if you still need convincing. After reading the advantages listed below, we are sure you won't ever travel with pantry food again.
Let's look at the top 5 reasons of using Zoop
There are many options available to you thanks to the extensive Zoop  Online Food Order In Train menu, which enables you to order anything from local specialties to cuisine from around the globe. Any item, such as a North Indian thali, South Indian Idli and Dosa, a bowl of delectable tomato soup, cold beverages, or both, can be ordered with just one click. In addition, famous dishes from different cities are available.
While traveling by train, you can order any of your favorite foods. Like the Kachoris from Jaipur, the Litti Chokha from Bihar, Chole Bhature, Sarson Da Saag from Punjab, Dosa, vadapav from South India, Amritsari kulcha from Amritsar, Mugali dishes, Agra Famous Petha, Mathura Famous Ladu, and many more dishes right at your seat. You can order any local or regional cuisines through Zoop, not just the popular dishes from a place, so you won't miss home.
Simple ordering procedure
You can Order Jain Food In the Train through Zoop. It is quick and easy. If you want to quickly place orders. You should download the Zoop app from the Play Store or the App Store. Ordering from Zoop's official website is a fantastic substitute. When the Internet is down and you need to buy food while traversing a remote region of India.  Zoop enables you to do so by dialing 91-8010802222. Call 91-8010802222, go to the Zoop website, or use the Zoop app to quickly and easily place a food order.
Now you can order through whatsapp 
Zoop now offers a chatbot for WhatsApp as well. Due to the fact that ordering food is now simpler, it is the Best App To Order Food In Train. Anyone can currently order food while traveling. because all age groups are familiar with WhatsApp. You only need to message them on their WhatsApp number. 91-7042062070. The bot will then automatically help you after that.
On time delivery 
Zoop pledges to make all deliveries on time and at the designated spot. Delivery Right at the Berth. We serve excellent foods to all of the passengers. Because of its real-time train tracking technology, zoop never experiences delivery issues. One of our delivery boys will start serving your meal as soon as your train arrives at the station. So just sit back and enjoy. You are not required to go anywhere. We suggest Order Food In Train at least an hour in advance to guarantee the best service.
Additionally, if your elderly parents are traveling, you can reserve your meal. You can assist your parents in taking pleasure in their preferred meal by using this feature. This function is useful if you are working while traveling. So that you can eat on time in the train, which is important because food is also important. So, order your food in advance on Zoop to ensure that you don't miss your meal on the train.
Hygienic food 
Zoop is committed to providing you with clean, fresh Meals On Train at all times because your health is our top priority. You can now rest assured that only top-notch food will be delivered to your train seat or sleeper with the aid of zoop's e-catering service. Because every food vendor associated with us strictly complies with the FSSAI regulations. You don't need to worry at all about the quality of the foods. From the components to the packaging, everything is fresh and spotless.
Proper Packaging: 
If you want your foods delivered in properly sealed packets to stop any leakage, look no further. To allow you to indulge in your favorite treats without worrying about spills or anything else, zoop offers appropriate packaging for a variety of food products. Zoop will deliver your meal to your train seat or cabin so that you can savor it. Because of this,use zoop to Order Food In Train and get delivery on time. The delivery boy will serve you on your seat so that you can enjoy your food without any problem.