Learn AI and Machine Learning from World-Renowned Purdue University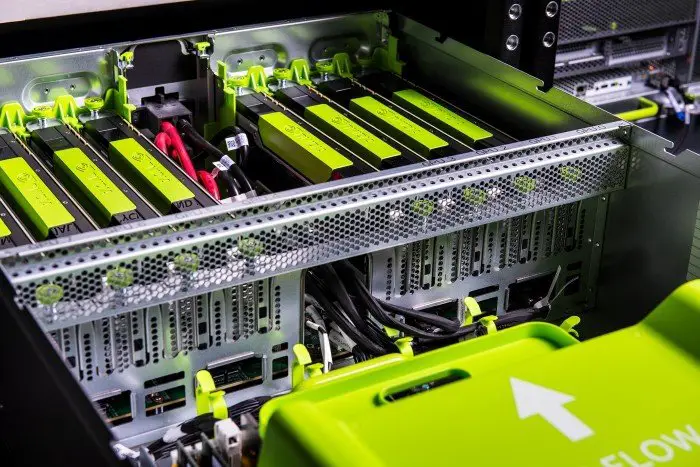 Things that we used to see only in sci-fi movies a decade ago have today become a reality. At present, you can see cars running without drivers, Alexa and Siri are interacting with humans, home appliances can be switched on/off through a smartphone, and whatnot. In short, machines are becoming smarter. What do you think is driving all these tasks? Yes! It is Artificial Intelligence (AI) and Machine Learning that is allowing present gadgets to be smart. 
The worldwide artificial intelligence market is estimated to reach USD 390.9 billion by the year 2025, growing at a Compound Annual Growth Rate (CAGR) of 46.2 percent during the forecast period (2019-2025). Image and voice recognition are factors driving this growth of the AI market. It is such a revolutionist technology that major corporate players like Google, Amazon, Intel Corporation, Microsoft Corporation, Facebook, Baidu Inc., Zebra Medical Vision, etc are hugely investing in AI-related projects. 
Embed Youtube Video URL here: https://www.youtube.com/watch?v=8Pyy2d3SZuM
While things may seem much complex, AI and machine learning aren't too tough to start. However, you should have an interest in the field to excel and become a part of the scarce AI talent pool. Yes, it's true that the demand for proficient AI professionals is high, yet companies are finding it hard to fill their related positions due to the lack of a skilled workforce. So, why not think of taking AI and ML courses and begin an exciting career!
Let us learn more about AI and machine learning and how you can learn it from scratch.
An Introduction to AI and Machine Learning
Though AI is a broad field, but in simple terms, it can be explained as the science and engineering of enabling machines to perform 'human-like' activities. Experts have been trying for decades to simulate human intelligence in machines and we are seeing its applications in the past three to four years. Today, you can see robots taking your order and serving food in restaurants. That is artificial intelligence at work!
Machine Learning is a subset of AI which is responsible for the large number of AI-powered advancements and applications that we come across. It is all about learning from the data that we feed to the machines through algorithms, grow and then find insightful information. Through machine learning, computers are made to act without programming them explicitly.
Currently, there is hardly any industrial sector that is not harnessing the potential of AI. Be it healthcare, retail, manufacturing, or information technology, AI is helping businesses promote innovation and design the best-in-class products for their customers. Here are some of the sectors leveraging AI and machine learning:
Healthcare –  Wearable devices like fitness bands can track heart rate, calories lost on working out, and even send health reports to get advice from doctors.
Finance – Finding insights from stock market data is helping investors know where to trade, and banks are using AI for fraud detection too.
E-Commerce – Companies like Amazon and Flip-kart are utilising user search and order history to recommend new products that are likely to be purchased.
Government Sectors – Government agencies have different data resources from where the data can be mined to gain insights and reduce costs with increased efficiency.
Automotive – Manufacturers are using predictive analysis to monitor and share crucial information related to the potential vehicle or part failures with dealerships so as to reduce maintenance costs.
Embed Youtube Video URL here: https://www.youtube.com/watch?v=9f-GarcDY58
Join Purdue University
If you are looking to build a career in AI and Machine Learning, look no forward to Purdue University. Located at West Lafayette, Indiana, it is a top-five US public university that offers over 200 undergraduate programs and has fourth-highest international student enrolment. It also offers online courses to connect with learners across the world who cannot take on-campus programs. 
Simplilearn, a leading online certification provider, has partnered with Purdue University in collaboration with IBM to offer the Post Graduate Program in AI and Machine Learning. In this 12 months comprehensive program, you'll gain expertise in Python, Natural Language Processing (NLP), Machine Learning, Advanced Deep learning, Speech recognition, reinforcement learning, and computer vision.
What makes it different from other post-graduate programs are some of its unique key features like Purdue Alumni Association Membership, certification from IBM, working on more than 25 industry projects on integrated labs, more than 450 hours of blended learning, and a capstone project in three domains. Moreover, you will get IIMJobs Pro-Membership for six months which will assist you in preparing for interviews and finding your dream job.
Learning tools like IBM Watson, Python, TensorFlow, Keras, Matplotlib, and NLTK will further enhance your practical learning experience. The eligibility requirements are also minimal, you need to have a bachelor's degree and around two years of work experience, and a basic understanding of programming concepts and mathematics.
So, visit the Simplilearn website and check out the details regarding the curriculum. On completing the course, you will realize that all the effort and time dedicated was worth it. Sooner, you will see yourself working as an Artificial Intelligence/Machine Learning engineer.
Why SAFe framework is so successful than Scrum framework?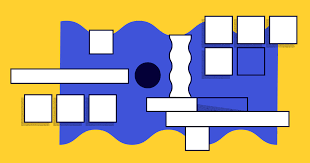 Scaled Agile Framework(SAFe) and Scrum Framework are the competent software product development methodologies that help in promptly executing every stage of the software development life cycle.
A Brief on SAFe:
SAFe is the abbreviation for "Scalable Agile Framework." This describes a specific strategy for scaling and balancing Scrum to perform for larger enterprises that have much greater teams operating on the same product. Attend SAFe Agile Certification to get in depth understanding on SAFe.
Brief on Scrum:
Scrum is absolutely an iterative approach of software product development that mainly concentrates on a regular rhythm of performance and delivery. Scrum solely confide on the cross-functional teams, a complete set of protocols and just a few specific supporting roles to assist in driving these deliveries. Attend CSM Certification to know more about Scrum Framework.
On the whole, to the gist, we can conclusively believe that Agile is a way of operating a project, an attitude. Scrum is a core framework and skeleton, which affirms that it is completely based on Agile values and principles.
SAFe is a curative scaling framework that helps in achieving Scrum at the large enterprise level. Let us now jot down the distinct differences between SAFe and Scrum methodologies.
| | |
| --- | --- |
| SAFe | Scrum |
| Manages hefty multi-geography teams | Manages limited accumulated teams |
| SAFe is excuted in the Agile enterprise as an Extension of Scrum | Scrum is executed in the Agile team |
| It regulates the Program & Portfolio management | Middle management do not involve here |
| The essential construct is the Agile Release Train (ART) | The essential construct is the Scrum Team |
Pros of SAFe methodology
SAFe is a Lightweight framework
The utmost gain of choosing SAFe is the possibility to touch into a comparatively lightweight framework that constitutes performance and competence in software development while sustaining the centralised decision-making which is mandatory at the enterprise level.
SAFe Stretches the Concept of Agile
Basically, SAFe spreads the impression of agile exceeding the front lines of software development to software managers who must be pronouncing the querries at higher level business strategies.
Panoramic view of SDLC
Particularly, since SAFe was intended to secure a great scenario of software development, it can efficiently handle a coordinated strategy for large-scale and complex projects with hefty teams that count to the hundreds.
Highly efficient in software delivery.
SAFe is massively efficient as it lays its foundation in agile and lean principles, it always tend to perform more efficiently than traditional procedures to software delivery.
Centralization makes multi-team coordination
SAFe is specifically designed to cater the industry needs of the larger organizations that demand to work across different teams, as its centralization paves way to multi-team coordination. In this scenario, it allows for regulated processes across various teams and helps avoid hurdles and delays that may arise when different teams need to work together.
SAFe maintains alignment with business goals
Another striking benefit of SAFe is its strength to help teams maintain alignment with business goals. This is a crucial measure where alignment can usually get lost in agile environments that necessitate more bottom-up strategies, as developers and testers can sometimes get lost over the panoramic view of the business objectives.
By diversity, SA-Fe's top-down alignment and centralised decision-making do help in strategic objectives prevail on the top of mind and that all decisions get executed in support of those objectives.
Cons of SAFe Methodology
Although SAFe brings numerous benefits to the table, it also reaches with its own drawbacks. Let's look into that,
Additional layers of oversight as that of the waterfall model
SAFe presents additional layers of oversight, administration and coordination. These specific layers make SAFe more popular with larger enterprises, but sarcastically they make it similar to the waterfall method that many teams are avoiding that.
No freedom for Developers
The methodologies like Scrum give more freedom and opportunities to developers in identifying and solving problems that pop up due to different sprint measures, dependencies, etc., SAFe invoke only for administrative roles to supervise multiple projects and make coordinate those releases and dependencies.
Pros of Scrum Methodology
1. Scrum provides a system of transparency.
Daily scrums accelerate the workers by making them accountable to their assignments. It is also a quality way for a company to sustain their transparency with their clients.
2. Scrum offers impulse on multiple levels.
Teams are continuously urged to meet deadlines and expectations. Individuals are encouraged by the recompenses that are offered for a meeting or exceeding expectations. This kind of system produces a stronger set of skilled work that can be delivered to the client.
3. Scrum provides continuous feedback.
As this methodology mandates daily check-ins for progress reports, there is always feedback submitted at the team and individual level. This does help in making the project better in the long period.
Cons of Scrum Methodology
1. Scrum does not keep an eye on the final project deadline.
The scrum methodology practices individual deadlines to procure a certain amount of work. It does not take into account of the project's deadline. The one and only real stipulation is that each element in the team meets the proposed expectations.
2. Scrum demands a Team Setting.
Individuals can even inculcate the concepts of Scrum methodology, but this format is designed to operate with a team of at least 3 persons. Also, it cannot operate on larger teams, it's only suitable for small teams. If there are more than 10 people involved, Scrum will not work well.
3. Scrum expects Experience.
Feedback can be projected to teams and individuals through appropriate and consistent experience only. If the concerned individual or team that proposed feedback has not experienced in the work being done already, then the entire system would break down.
Thus weighing the pros and cons of the SAFe and Scrum methodologies SAFe seems to outweigh the more benefits in accomplishing quality software product in relatively less time. Hence SAFe framework is considered to be more successful than the Scrum framework in larger enterprises.
Tips to Learn Programming Faster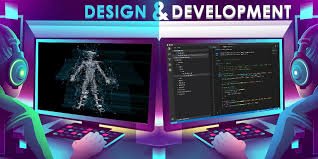 Tips to Learn Programming Faster
If you have accepted a call to develop your career in the field of information technology, then learning how to code becomes crucial. It is the most in-demand experience in the area. In this way, the programming you learn and practice from the beginning is beautiful. Learning how to code can be a bit hard for some. But, knowing a few tips for making the learning process quicker can be a massive help for you. It can be a reasonable assignment to track and implement some simple steps. Here are quick and straightforward tips that will assist you in learning programming skills.

Get sponsored to learn for free.
You are advised to take full advantage of these programming scholarships. Thanks to numerous firms offering genuine programming scholarships, you can transform your programming skills into free money to decrease tuition fees for your post-secondary degree. National affiliates and profession companies across the world are now offering grants to support aspiring programmers. This will help programmers learn more and create software programs that execute correctly. In this current digital era, it is becoming more and more critical to have professional programmers in the background who can compile the C ++ and Python codes and make an innovative program run. If you are aspiring to specialize in any of the programming languages, then Bit-degree is the most valuable site that offers lucrative grants towards earning a degree related to programming. To join our team of students who are seeking sponsorship's. All you required to do is to visit our website and apply for a scholarship. Fill in your personal information, explaining all your needs and goals. All applications will be carefully reviewed, and verified ones will be made public. What makes Bit degree sponsorship's more ideal is the transparency and honesty that exists since it's only the sponsor and student involved. There is no organization or consultations regarding your fund's disbursement, and visibility is required. With block-chain innovation, funds are publicly displayed and unlocked after the student achieves a goal. So make use of these sponsorship's, to expand your programming knowledge.

Get a certificate that can't be fortified.
More and more programming certificates in the market are fake or provided by forged institutions. Although companies can verify the validity of a local certificate, it becomes hard to verify international certificates and authentications. However, institutions like Bit-degree have come up with ways of curbing this forgery. This innovation provides and verifies a genuine programming certificate. Each certificate is attributed to a particular computer code, which is then kept in the block-chain. All data, like students' information, achievements, dates for the entry/completion of courses, etc., are assigned to the certificate. There are some services offered by Bit-degree, where you can check if a block-chain authentication is real. The platform verifies and satisfies that an authorized organization has indeed awarded the certificate so you can be sure that it is genuine. In this sense, organizations will be sure that they are recruiting only the best, without the hassles of spending a lot of time and a large amount of money approving all the credentials of the employees and their job experiences.  
3. Learn from interactive courses

If you are confident in your programming skills and have completed a few projects, you should now go ahead to review the different interactive courses and find out what interests you most. Codecademy comes with interactive classes to make learning more enjoyable. The organization uses the Catalysis Gratification structure to plan these fun and intuitive sessions. Lately, the site provides the following courses: Interactive Programming for newbies, Interactive SQL Tutorial, Interactive JavaScript guides, Master Receptive Web Design, Bootstrap guides, and Interactive j Query guides. Academy is also trying to work on making more additional intriguing and man-centered courses.

4. Learn by practicing and not just reading:

A typical error many starters do while studying programming is merely reading a book or looking at the example code in their computers without rehearsing it. It is simple to explore the loops, variables, and get all the information into your head. But real programming does not function in this regard. You have to have to get your hand messy by coding and keep rehearsing. The moment you start programming, many problems are bound to arise. You will get stuck, and you will be requested to implement the program practically and find the answer to a particular question. There you will scratch your head while running the code. As you type the code, play with it, change the code to view more results. Improve the code, and take various precautions, your logical thinking gradually improves daily, and you become more familiar by learning many things and becoming a better programmer. When you begin programming, practice a similar code or test it again and again until or unless you do not have to refer to the book or similar resource you learned from. Also, assemble your programs, always be interested in participating in coding difficulties, run program-related games, and rehearse it daily.

5. Use online resources

There are many resources accessible online that are either free or paid. You can get help from these tutorials online and begin your programming adventure. You can register with any social media platforms or visit the coding training fields to learn how to program quickly and correctly. Use Plural-sight, khan-academy, teamtreehouse and many available online tutorials for guidance and how to code. Also, make a habit of studying related coding sites, and getting support from Stack-overflow, Reddit's Learn Learn subset, such as the Web site or the online network.
6. Keep frustration at bay
If you spend a long time understanding the program, composing it, and discovering mistakes, it can lead to dissatisfaction after a while. Individuals get self-doubt also. Take uninterrupted breaks and do not let resentment and fatigue ruin your coding; you will appreciate the coding to the core.
7. Connect with others for help
Finding professional help while studying another skill is never looked down upon. Similarly, a related software developer will likely have no trouble communicating his ideas on numerous appeals. In general, they were in a situation similar to the one you are just finishing, and your help will be inevitable. You might require assistance with comprehending where the error is in your code, or when it's coming to a standstill in a research project. Just like a Sudoku game or a baffled crossword puzzle, the other person's looks can be brought straight to the point that may not have been taken into account during the day. Your co-software engineers can also participate in this activity. Do not try to be ashamed of being ridiculed. They may one day have a similar problem, and you will feel good when they come to you for help.

Conclusion

Regardless of these tips, it is an essential solution to study how to program quickly. To do that, you must expect to bomb more than once and be patient with your coding. Since becoming a professional in anything needs hard work and time, and if a lonesome uncertainty has ever clouded your brain, remember that every software engineer has gone that route before, none of them is more destined to be a programmer than you. Regardless of which course you are in, whether at school or in the Coding Training camp. The biggest obstacle to progress is your attitude to hard work and the certainty of moving on.