HOW TO USE THE GPS TRACKER?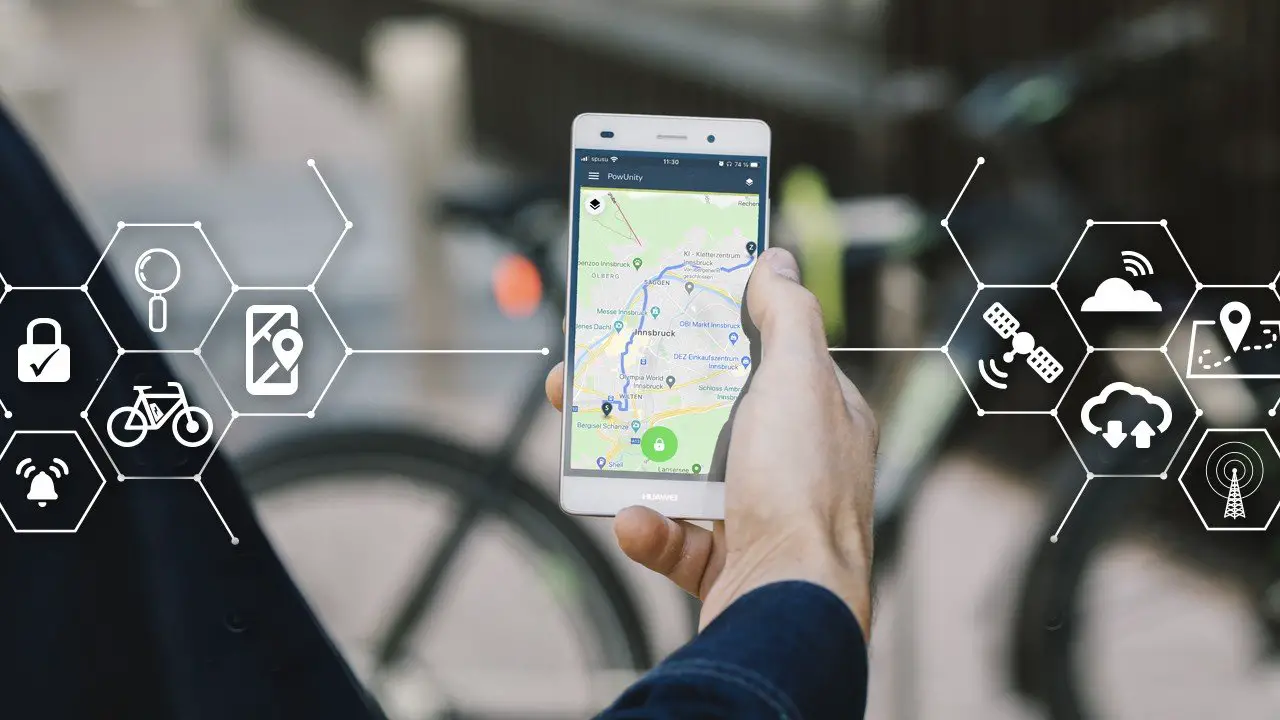 GPS locator – what is it, and how does it work?
The locator is a device that uses GPS technology. With its help, you can easily determine the location of the car or one of our family members. The built-in GPS tracker module, i.e., the Global Positioning System, uses the transmitter's signal, which reaches the receiver. But that's not all. 
The emitted signal from the device is first picked up by the satellite and then transferred to the receiver – a device that displays the exact location.
Remember that the transmitter, like a mobile phone, must have a SIM card for the tracker to work.
How does a GPS tracker work on a mobile phone?
The principle of operation of the locator in a mobile phone is very similar because it is a device that uses the GPS signal for many applications that we use every day. Using a smartphone, we can reach our destination and check where our family member or car is. 
The GPS locator in the phone also allows you to track the device itself if it is lost or stolen. However, the phone requires installing the right application, and if we want to track a stranger's device – the software that treats it. Private detectives often use the latter solution.
How does a car GPS tracker work?
GPS locator for a passenger car is additional vehicle security. Although it will not protect against theft, it can provide the exact location if the car changes position. It is also an opportunity for parents to control young drivers and business owners to control the entire car fleet.
The device mounted in the car also sends a signal to the satellite, which redirects it to the receiver, e.g., an application that can be installed on a smartphone. Advanced solutions for transport companies enable ongoing tracking of many vehicles simultaneously, translating into the optimization of drivers' work and costs and protecting the company owner from unnecessary expenses. 
What are the types of GPS trackers? 
Popular car GPSs are divided into those mounted to the car's installation and those with an external power supply. Both types have their advantages and disadvantages. Devices connected to the battery are powered by it, so you don't have to worry about its condition, even if the car has been parked for several days. 
What's more, they are usually completely invisible to the thief. Of course, any tracker can be detected, but this type of GPS increases the chance that the device will be noticed only after some time. Does this solution have disadvantages? It is worth remembering that installing such a GPS transmitter requires appropriate knowledge and practice and is more time-consuming. If we do not have experience, it is worth ordering services specializing in security systems dedicated to vehicles.
An external GPS locator is usually smaller, handier, and easy to install – place it in the desired place inside the car. Its basic limitation is … the battery, the life of which is additionally affected by temperature, especially on colder days. 
Manufacturers provide more and more models equipped with good quality batteries with extended life and better parameters, but you should still remember to check their state of charge.
How to use a GPS locator?
The GPS locator can be used to determine the location of a given device or car or for ongoing monitoring. In this way, not only are we able to quickly determine the position we are interested in but in the case of large transport companies:
check where cars are located,

verify drivers' routes,
in case of trouble on the road, quickly send help or designate an alternative route.
Advanced locators collect much more than just GPS position. In addition to tracking the car in a dedicated application, you can check its current parameters, such as fuel consumption, etc. This is valuable information for a business that is based on transport.
What are the advantages of using a GPS tracker?
The GPS transmitter for the car is a maintenance-free device that does not need to be activated every time. If it has an efficient power supply, it works both day and night. 
The only thing to remember is to pair the device with the receiver, which must be done before the first use. To do this, install a dedicated program or application to display the transmitter's location.
Modern locators are also very accurate. They send data in real-time and allow you to determine the position with an accuracy of up to several meters. In the event of a car theft, this significantly increases our chances of finding the vehicle before it is sold or dismantled.
What are the disadvantages of using a GPS tracker?
It is worth remembering that cheaper, small car GPS tracker powered by a replaceable battery may be less accurate than more expensive and advanced devices. The position will then be less precise. 
The GPS signal is also affected by weather conditions and terrain, which is why it happens that when tracking a vehicle, we lose its location. In such situations, it is worth saving the last given leads.
The GPS signal can also be disrupted. People who steal vehicles of certain brands, especially premium ones, may have signal-jamming devices, making the car invisible to the receiver, especially as the distance between the devices increases.
Is the GPS tracker safe?
The waves sent by the GPS transmitter are not harmful. When browsing the opinions about trackers available on the Internet, you can often come across the question of whether the tracker is safe. Definitely yes. However, using navigation technology only when you need it is important. 
Daily reliance on directions from GPS maps or tracking systems means that we refrain from forcing our brains to work. Many researchers believe that addiction to technology affects the incidence of certain diseases, such as Alzheimer's or dementia.
If you are wondering if a GPS tracker is safe for pets, the answer is yes. The devices can be safely attached to the collar to ensure that we quickly determine the position of a lost quadruped. This will be especially appreciated by the owners of dogs who run away from loud fireworks on New Year's Eve and are afraid to return home.
How to choose the best GPS tracker?
The best tracking devices are those that are tailored to our needs. Of course, technology is of great importance. Still, for example, a fleet owner can only effectively use vehicle location if the transmitters are integrated into one intuitive application. 
The locator for a passenger car does not have to have additional functions, such as speed measurement or fuel consumption, because the user tracks these data on the onboard computer. 
Safety is more important, which is why a car's GPS can also be equipped with a motion detector that will inform the owner that he should check what is happening with the car.
GPS for the fleet is a tool for ongoing monitoring. Hence one application or software that the dispatcher can use is recommended to facilitate the work of all drivers.
What are the alternatives to a GPS locator?
For some people, especially those who want to locate a person's position without their knowledge, the limitation of the tracker is the SIM card, which must always be registered. For fear of breaking the law, larger companies are more likely to use private detectives than track the GPS signal themselves. 
There are also transmitters on the market that need a SIM card or the ability to connect to a satellite. They emit a signal received by the paired receiver. However, they have a basic limitation – the distance, which varies depending on the model and its parameters. When buying this device, it is worth getting acquainted with the manufacturer's instructions.
Summary
Today, a GPS locator is one of the basic devices when it comes to security and monitoring issues. It increases the chance of finding a stolen car or determining its last position and gives you greater parental control and cares over your household members. 
In the detective profession, it is one of the most important tracking devices, similarly in the transport business, where ongoing vehicle fleet monitoring translates into real savings.
Car Transport Florida to New York: Finding the Best Auto Shipping Company
Introduction: When it comes to car transport from Florida to New York, choosing the right auto transport company is crucial. You want a reliable and trustworthy car shipping company that can ensure the safe and timely delivery of your vehicle. In this article, we will explore the essential factors to consider when selecting the best auto shipping company for your car transport needs.
Reputation and Experience: When searching for a car transport company, reputation, and experience should be at the top of your list. Look for companies with a proven track record of successfully transporting vehicles from Florida to New York. Positive customer reviews and testimonials can help you gauge the company's reliability and professionalism.
Licensing and Insurance: Ensure that the auto transport company you choose is properly licensed and insured. A reputable car shipping company will have the necessary licenses and insurance coverage to protect your vehicle during transit. This provides peace of mind and protects you from any potential liabilities.
Variety of Services: Consider the range of services offered by the car transport company. Do they offer door-to-door delivery? Are there options for enclosed transport for added protection? Look for a company that can cater to your specific needs and preferences, ensuring a seamless car transport experience.
Transparent Pricing: While we won't focus on the cost aspect, it is important to find a car shipping company that provides transparent pricing. Ensure there are no hidden fees or unexpected charges. A reliable company will offer a clear and upfront pricing structure, allowing you to make an informed decision.
Timely Delivery: When transporting your car from Florida to New York, timeliness is crucial. Inquire about the estimated delivery time and any guarantees the company offers. A reputable auto transport company will strive to meet deadlines and provide regular updates on the status of your vehicle.
Safety and Security: Your car is a valuable asset, so its safety and security during transport should be a top priority. Ask the car shipping company about their safety measures, such as proper loading and securing techniques. Additionally, inquire about their insurance coverage in case of any unforeseen incidents.
Customer Support: Good customer support can make a significant difference in your car transport experience. Look for a company that offers responsive and helpful customer service. Clear communication and assistance throughout the process can provide peace of mind and address any concerns or questions you may have.
Nationwide Network: An auto transport company with a nationwide network can ensure smoother operations and better coverage. A company that operates across various states, including Florida and New York, is likely to have established relationships with reliable carriers, facilitating a seamless car transport process.
Reviews and Recommendations: Before making a final decision, research online reviews and seek recommendations from friends, family, or colleagues who have previously used car transport services. Their experiences can provide valuable insights and help you narrow down your choices. Get Multiple Quotes: To find the best auto shipping company for your car transport needs, it's recommended to obtain multiple quotes from different companies. This allows you to compare prices, services, and customer reviews to make an informed decision.
Conclusion: When it comes to car transport from Florida to New York, finding the best auto shipping company is crucial. Consider factors such as reputation, experience, licensing, variety of services, pricing transparency, timely delivery, safety and security measures, customer support, nationwide network, and reviews and recommendations. By carefully evaluating these aspects, you can select a reliable car shipping company that will ensure a smooth and stress-free transport experience for your vehicle.
FAQs for Car Transport Florida to New York
Q1: How long does it take to transport a car from Florida to New York?
A1: The duration of car transport from Florida to New York can vary depending on several factors, including the distance, route, and specific arrangements with the auto transport company. On average, it can take approximately 5 to 7 days for the delivery to be completed.
Q2: Is my vehicle insured during transport from Florida to New York?
A2: Yes, reputable car transport companies provide insurance coverage for vehicles being transported. It is essential to confirm the details of the insurance policy with the auto transport company you choose to ensure your vehicle is adequately protected during transit.
Q3: Are there any restrictions on the types of vehicles that can be transported?
A3: Most car transport companies can accommodate a wide range of vehicles, including cars, trucks, SUVs, motorcycles, and even specialty or classic vehicles. However, it is advisable to check with the specific auto transport company regarding any limitations or restrictions they may have.
Q4: What is the difference between open and enclosed car transport?
A4: Open car transport refers to transporting vehicles on an open carrier, where the vehicles are exposed to the elements. Enclosed car transport involves using an enclosed trailer, providing additional protection from weather conditions and road debris. Enclosed transport is typically recommended for high-value or delicate vehicles.
Q5: Can I ship personal belongings along with my car?
A5: It is generally not recommended to ship personal belongings inside your vehicle during transport. Auto transport companies are usually licensed to transport vehicles only and may not have insurance coverage for personal belongings. It is advisable to remove any valuable or personal items from the vehicle before transport.
Q6: How do I prepare my car for transport?
A6: Prior to transport, it is essential to prepare your vehicle by ensuring it is clean, removing any personal items, securing loose parts, and disabling the alarm system. You should also take note of your vehicle's current condition by documenting any existing damages and taking photographs for reference.
Q7: Can I track the progress of my vehicle during transit?
A7: Many auto transport companies provide tracking services or regular updates on the progress of your vehicle during transit. This allows you to stay informed about the whereabouts of your car and provides peace of mind. It is recommended to inquire about tracking options with the chosen car transport company.
Q8: What should I do if there are any damages to my car upon delivery?
A8: In the event of damages to your vehicle upon delivery, it is crucial to thoroughly inspect your car and document any new damages. Notify the car transport company immediately and file a claim with their insurance provider. Proper documentation and timely communication will help resolve any issues effectively.
Q9: Are there any specific requirements for pickup and drop-off locations?
A9: Auto transport companies typically offer both door-to-door and terminal-to-terminal services. With door-to-door transport, the car will be picked up and delivered directly to the specified addresses. Terminal-to-terminal transport requires dropping off and picking up the vehicle at designated terminals. Specific requirements may vary, so it is advisable to discuss your preferences with the auto transport company.
Q10: How do I book car transport services from Florida to New York?
A10: To book car transport services, you can start by researching reputable auto transport companies. Contact them to get quotes and discuss your specific requirements. Once you have selected a suitable company, provide the necessary details, such as pickup and delivery locations, preferred dates, and vehicle information, to initiate the booking process.