Top 7 Ultimate Guide to House Landscaping For Your Home
Are you looking to transform your outdoor living space into a beautiful and functional oasis? Do you want to increase your home's curb appeal and property value? If so, house landscaping is the key to achieving these goals. With thoughtful planning and design, you can create a stunning landscape that complements your home and enhances your lifestyle. In this ultimate guide to house landscaping,
We'll explore the top 7 tips to help you landscaping design the perfect outdoor retreat. Let's dive in!
1. Assess Your Needs and Wants
Before you start planning your landscape design, take some time to assess your needs and wants. Consider how you want to use your outdoor living space – do you need a play area for kids, a relaxing retreat, or an entertaining space for family and friends? Make a list of your must-haves and desires, and prioritize them based on your budget and available space.
Think about your home's architecture and style – your landscape design should complement and enhance your home's appearance. Consider the climate and local environment, as these factors will influence the types of plants and materials you can use in your design.
2. Plan for the Future
When designing your house landscaping, it's essential to plan for the future. Consider how your needs and preferences may change over time, and how your landscape design can accommodate these changes. For example, if you're planning to start a family, you may want to include a play area for kids that can be easily transformed into a more adult-friendly space as they grow older.
Additionally, keep in mind that plants and trees will grow and change over time, so plan your design with their mature size and shape in mind. This will help prevent overcrowding and ensure that your landscape remains visually appealing and functional for years to come.
3. Choose the Right Plants and Materials
Selecting the right plants and materials is crucial for creating a successful house landscaping design. Choose plants that are well-suited to your climate and soil conditions, as well as your desired level of maintenance. Native plants are often a good choice, as they are adapted to your local environment and can provide habitat for local wildlife.
When selecting materials for your landscape, consider durability, maintenance requirements, and environmental impact. For example, permeable paving materials can help reduce stormwater runoff, while recycled or reclaimed materials can help minimize your landscape's environmental footprint.
4. Create a Focal Point
A focal point is an essential element of any successful landscape design. This can be a striking plant, a water feature, a sculpture, or even a seating area. A well-chosen focal point can draw the eye and create a sense of order and balance in your outdoor living space.
When selecting a focal point, consider its size, shape, color, and texture, as well as its relationship to other elements in your landscape. Be sure to place your focal point in a prominent location, where it can be easily seen and appreciated.
5. Balance Functionality and Aesthetics
A well-designed house landscaping should be both functional and visually appealing. Strive for a balance between these two aspects by considering how your landscape will be used and how it will look from various angles and viewpoints.
For example, a beautiful flower bed may be visually appealing, but if it's placed in an area where people frequently walk, it may not be the most functional choice. Similarly, a practical walkway or patio may be functional, but if it's not visually appealing, it can detract from the overall aesthetic of your landscape.
6. Consider Maintenance Requirements
When designing your house landscaping, it's important to consider the maintenance requirements of your chosen plants and materials. Some plants may require frequent pruning or watering, while others may be more low-maintenance. Choose plants and materials that align with your desired level of maintenance to ensure that your landscape remains beautiful and functional over time.
Additionally, consider incorporating sustainable landscaping practices, such as using drought-tolerant plants, installing rainwater harvesting systems, and reducing lawn areas, to minimize your landscape's environmental impact and reduce maintenance requirements.
7. Consult with a Professional
While it's possible to design and implement your house landscaping on your own, consulting with a professional landscape designer or architect can be incredibly beneficial. These professionals have the expertise and experience to help you create a cohesive, functional, and visually appealing landscape design that meets your needs and preferences.
A professional can also help you navigate local regulations and permitting requirements, as well as provide guidance on sustainable landscaping practices and materials. While hiring a professional may require an upfront investment, the long-term benefits of a well-designed and expertly executed landscape can be well worth the cost.
Conclusion
House landscaping is an essential aspect of creating a beautiful and functional outdoor living space. By following these top 7 tips, you can design a landscape that complements your home, enhances your lifestyle, and increases your property value. Remember to assess your needs and wants, plan for the future, choose the right plants and materials, create a focal point, balance functionality and aesthetics, consider maintenance requirements, and consult with a professional to ensure your landscaping design is a success. With thoughtful planning and execution, your dream outdoor retreat is within reach.
6 Simple Ways to Create a Luxury Interior Look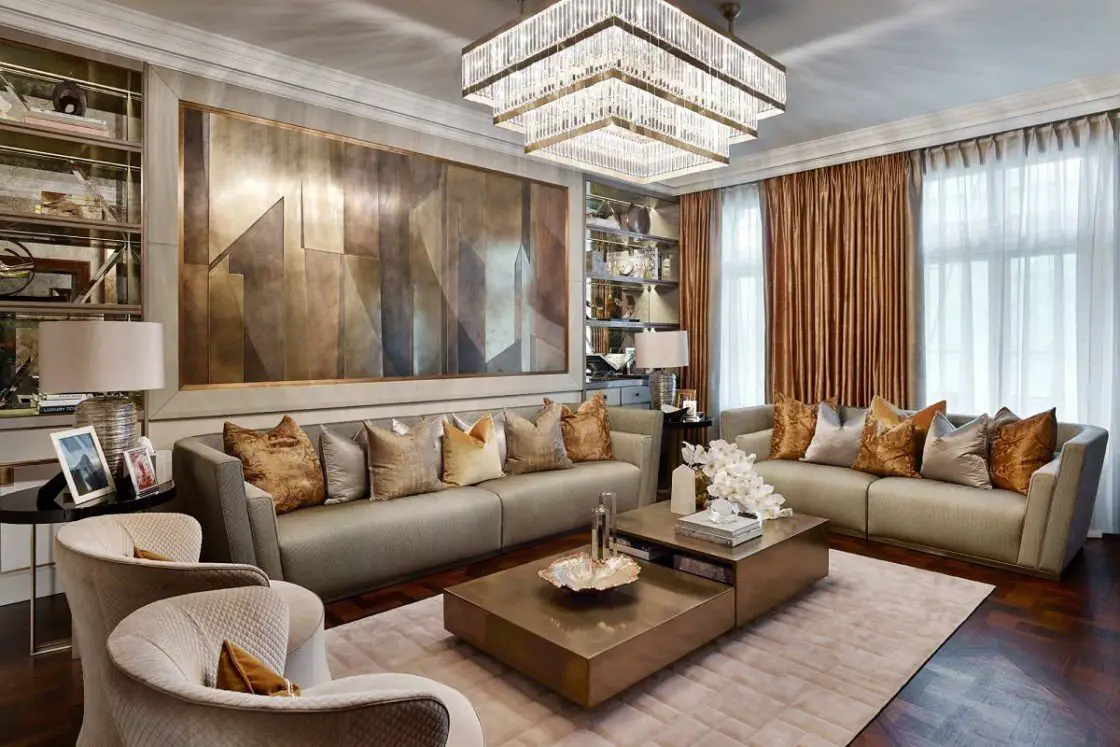 You might think that to achieve a luxurious look in your home interior, you need to spend a fortune. But that's not always the case. There are some simple, affordable tricks you can use to give your home an elegant, high-end look.
In this article, we'll show you some easy ways to create a luxurious look in your home, using simple, everyday items. So whether you're looking to update your home for the holidays or just want to add a touch of luxury to your everyday life, read on for some tips and ideas.
Making the Most of Space and Light
One of the first things you need to consider when trying to create a luxurious look in your home is space and light. You want to make sure that your rooms are spacious and well lit. This can be done with clever furniture placement and by using light colors and materials in your decor.
Using natural light is also key. Make sure your windows are clean and that you aren't blocking the light with heavy curtains or custom furniture Dubai. If you can't let natural light into the room, consider using artificial light sources that simulate sunlight, such as floor lamps or table lamps with halogen bulbs.
Finding the Right Color Palette
When it comes to luxury, color is key. You want to create a palette that is both inviting and eye-catching. Often, muted colors like grays and beiges are a safe bet, as they create a sense of understated elegance.
But don't be afraid to experiment with brighter hues too. A pop of color can really make a room stand out, and it can be a great way to inject your own personal style into your home décor. Just make sure that the colors you choose work well together, and that they complement the furniture and other accessories in the room.
Choosing the right color palette is essential if you want your home to look luxurious.
Adding Glamorous Decor and Accessories
You can add glamorous decor and accessories to make your home look luxurious.
Start by choosing pieces that have a luxurious look and feel. Think about materials like silk, velvet, and leather, and select pieces with eye-catching details, like beading and embroidery. You can also add luxury with accessories like throws, pillows, rugs, and drapes.
By adding these touches, you'll create a luxurious look that will make your home feel like a palace.
Upgrading Your Furniture for Luxury Appeal
When it comes to making your home look luxurious, upgrading your furniture is key. Instead of buying low-cost mass produced furniture, opt for higher quality pieces that are both stylish and timeless. Invest in statement pieces like a velvet armchair, a statement rug or an unconventional accent, like a faux fur throw pillow or a tufted ottoman, to add texture and personality to any room.
Look for hardwood frames for longevity and reliability. Look for genuine leather or velvet upholstery for durability and luxury feel. To make sure your furniture looks luxurious in the long run, be sure to go for pieces with quality fabrics as well as ones which are free from visible stitching flaws. Go for neutral colors like whites, grays, and beiges instead of bold patterns so they're easier to mix and match with other furnishings in the room.
Taking the time to find the right pieces will ensure that your home looks luxurious without being too overwhelming or gaudy. With the right pieces of furniture, your living space will feel warm and inviting while still maintaining an air of sophistication and luxury.
Linking Up With Luxury Fabrics
Linking up with luxury fabrics is also a great way to take your interior from drab to fab. There's nothing quite like the feeling of luxurious, soft fabrics like silk and velvet draped across surfaces and furniture. And, of course, adding a pop of pattern here and there, such as a floral or paisley print can give your space just the right amount of flare.
Don't stop at fabric for furniture, though—curtains, bedspreads, and pillows can easily be taken from plain to plush by upgrading the material. And if you want to add a softer feel underfoot, go for a wool or shag rug.
But we don't have to stick to traditional fibers either—there are plenty of innovative fabrics available these days that offer texture, color, and sheen without compromising on comfort and style. From leather seating to wall coverings made of unprocessed cotton or linen… it's time to explore your fabric options!
Create a Relaxing Atmosphere With Aromatherapy
Creating a relaxing atmosphere in your home doesn't have to be complicated. One of the easiest and most luxurious ways to do this is with aromatherapy. There are lots of versatile essential oils that you can use to bring aromatherapy into your home and fill it with soothing fragrances.
If you're looking for something more subtle, you can invest in an essential oil diffuser which will gradually release the aroma into the air. If you prefer stronger scents, try candling—simply burning a candle for up to an hour and filling the air with delightful smells. You can also place essential oil on scent sticks or try using reed diffusers, which work like a mini-candle but are safer as they don't use any flame.
Essential oils don't just make your space smell good; they have therapeutic benefits too! Soothing fragrances like lavender, chamomile and bergamot are known to reduce stress levels and enhance relaxation. So, create a calming oasis in your home by introducing the right kind of smell!
Conclusion
So, when you're considering how to make your home look luxurious, it's important to think about all of the different elements that contribute to the look and feel of a space.Texture, color, light, and furniture placement all play a role in creating a luxurious interior, and by considering all of these factors, you can create a look that's perfect for you and your family.
How do you choose the best Upholstered footstools for your garden?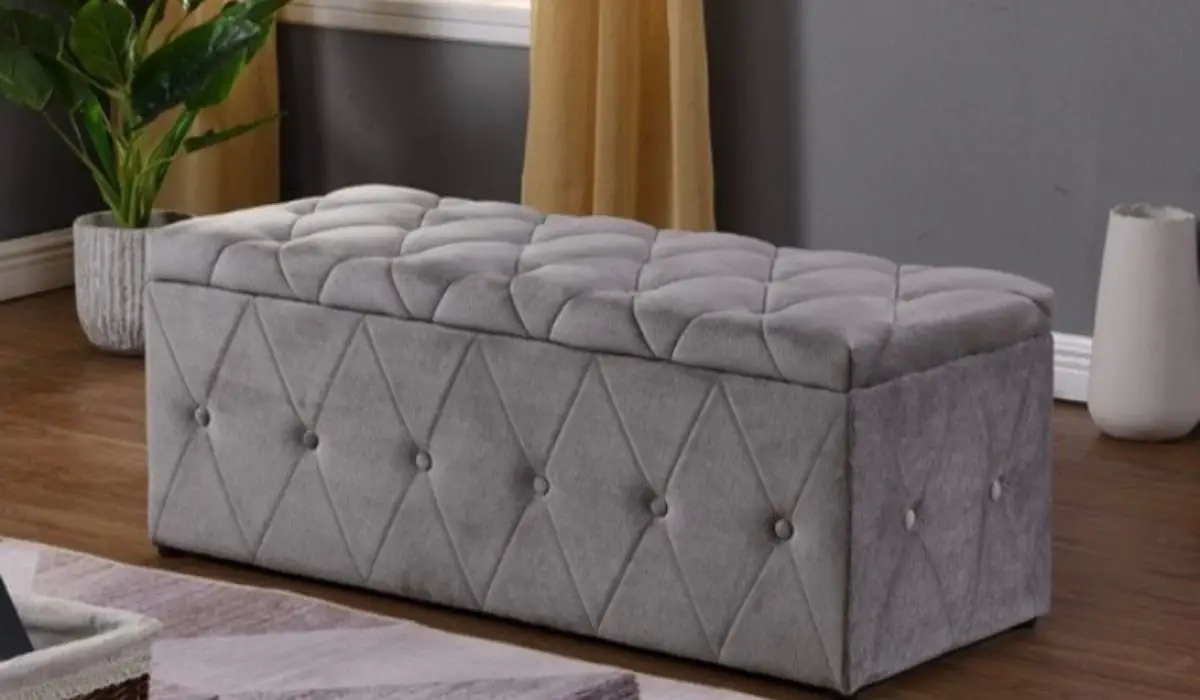 Do you want to spend a lot of time in your garden in a pleasant and relaxed way? Are you specifically looking for garden furniture with which you can create the desired comfort? Then we have good news for you: you will find much nice garden furniture in our range. This garden furniture contributes to comfort and therefore also to the enjoyment of life in your garden.
But, with which garden furniture can you really improve the comfort in your garden? In our view, it is interesting to take a look at Upholstered footstools, for example. At first sight, this is not the most appealing piece of furniture, but it can still be called a unique piece of furniture. With an Upholstered footstool, you immediately know how to enjoy several benefits.
A valid question here is how you can find the best Upholstered footstools for your garden. Well, we are going to help you with this article to answer that question. In this article, we will discuss the most important criteria for an Upholstered footstool. If you pay close attention to these criteria, you can find the perfect Upholstered footstools for your garden relatively easily and quickly.
We would like to point out our offer in advance. In our offer, you will find several Upholstered footstools that meet all your wishes. These Upholstered footstools look beautiful, are of the best quality, and are also competitively priced. With us, you do not have to pay the main price, while you can enjoy the latest collections and the best quality Upholstered footstools with us. What more do you wish for? Read this article at your leisure and then browse our webshop to find the best Upholstered footstools for your garden!
Why choose Upholstered footstools?
In this article, we will discuss in detail how you can find the best Upholstered footstools for your garden. Before we get to that point, we first want to look at the benefits of Upholstered footstools. Because, what is the reason why so many households specifically choose Upholstered footstools? Well, in our view there are several reasons for that.
One of the main reasons can be found in the versatility. You can use Upholstered footstools to put your feet on, but you can also relax on Upholstered footstools. You do this, for example, by sitting comfortably on the soft cushion of an Upholstered footstool.
It is precisely this versatility that ensures that you can use your footstool continuously. Moreover, with a footstool you can create an extra seat in your garden; that is also very nice and convenient.
An Upholstered footstool is not immediately the most striking piece of furniture on a terrace, but it is a piece of furniture with which you can just influence the appearance. This is the case, for example, if you opt for a striking footstool.
You can also combine an Upholstered footstool with a lot of garden furniture. You can place the Upholstered footstools with a lounge set, but also with a garden setting, with a lounge chair, or as an independent piece of furniture. Regardless of what you choose, you really enjoy a lot of convenience with an Upholstered footstool.
Finally, in our opinion, an Upholstered footstool offers another advantage: you have plenty of choices. What's the benefit of this? Well, you can make a good comparison between the different Upholstered footstools. As a result, you are also able to eventually place the perfect Upholstered footstools for your garden. Precisely because the offer is so extensive, you have more than enough options for that!
What should you pay close attention to?
Are you convinced of the advantages mentioned above? Would you therefore also like to purchase an Upholstered footstool for your garden? Wise! An Upholstered footstool is truly unique and therefore brings unique benefits.
Before you can enjoy these benefits, you have to look for the best Upholstered footstools for your garden. Since the range is quite diverse, it can be difficult to find the right Upholstered footstools in the end. Fortunately, you can follow the criteria below. These are actually the most important criteria with which you can make a good comparison.
How do you want to use the Upholstered footstools?
First of all, it is important to think about the use of Upholstered footstools. Do you mainly want to put your feet on these Upholstered footstools? Do you want to enjoy a lot of comforts? Or do you want to enjoy an extra seat in your garden with the Upholstered footstools?
As you can read, the application possibilities of an Upholstered footstool are quite diverse. However, with Upholstered footstools A you can enjoy option Y more, while Upholstered footstools B allows you to enjoy option X more. Sufficient reason to first determine how exactly you want to use the Upholstered footstools.
Where do you want to use the Upholstered footstools?
Have you decided how you want to use the Upholstered footstools? Then it is also important to think about the position of the Upholstered footstools. In other words: where exactly do you want to place the Upholstered footstools in your garden?
Is this in one fixed place? Or do you want to be able to place the Upholstered footstools in several places in your garden? If the latter is the case, it is wise to take a good look at the material. In that case, it is very nice if you can lift the Upholstered footstools effortlessly.
Do you also want to use the Upholstered footstools indoors? This is also possible with several species. If you may prefer this, it is advisable to think carefully about this as well. Finally, take the plunge and make your search for the best Upholstered footstools even easier.
Upholstered footstools dimensions
Have you determined where the Upholstered footstools should be in your garden? Then you can also determine how big the Upholstered footstools should be. You do this by properly measuring the available space in your garden. Once you have mapped out those dimensions, you can also determine the maximum size of the Upholstered footstools.
Of course, you also have to take the application into account. Do you want to use Upholstered footstools while sitting? Then it is nice if the footstool is relatively large. If you only want to use the Upholstered footstools for putting your feet down, a slightly smaller footstool does not matter.
Do not only pay attention to the width and length of the seat of the Upholstered footstools. No, you should also look closely at the height of the Upholstered footstools. This is especially important if you want to relax your feet on the footstool.
Upholstered footstools shape
Do you prefer a round Upholstered footstool? Or do you prefer square Upholstered footstools? Or would you like to place a rectangular Upholstered footstool in your garden? As you can already read, you can choose from several forms.
Which shape is best for you? That depends entirely on your own preferences. We would like to advise you to coordinate the shape of the Upholstered footstools with the other furniture in your garden. It would be nice if you could create a beautiful whole in this way.
Upholstered footstools material
What material should the Upholstered footstools be made of? That too is an important question that you need to answer for yourself. For example, do you prefer Upholstered footstools made of wood? Or do you prefer an aluminum Upholstered footstool?
If you take a look at our range, you will immediately see several types of material come to the fore. In any case, this enables you to make a good choice. If you want to make this choice, we advise you to pay extra attention to the following two aspects:
The appearance: logically, each type of material has a different appearance. It's up to you to decide what you like.
Maintenance: do you choose a wooden Upholstered footstool? Then you have to carry out occasional maintenance on this. That is not the case if you opt for aluminum Upholstered footstools, for example.
Color of the Upholstered footstools
If you want to put Upholstered footstools in your garden, this bench must of course be beautiful. The look of the bench is determined by the material and the use of color. So take a good look at the different options you have in terms of color.
Do you prefer a dark color? Or do you prefer a lighter color? The choice is entirely yours. As far as we are concerned, it is nice if you can match the color of your footstool to the color of the other furniture in your garden.
Do you prefer an Upholstered footstool with a cushion on them? Then it is also advisable to look closely at the color of the pillow. This cushion not only provides the desired comfort but also determines the final appearance.
Quality of the Upholstered footstools
Are you planning to release a new Upholstered footstool? Then it is undoubtedly your wish that you can enjoy this as long as possible. That is absolutely fine if you choose Upholstered footstools from a reputable brand.
The renowned brands are able to deliver the desired quality. This is one of the reasons why you will only find garden furniture from the best brands in our range; you are therefore assured of a long life with our offer.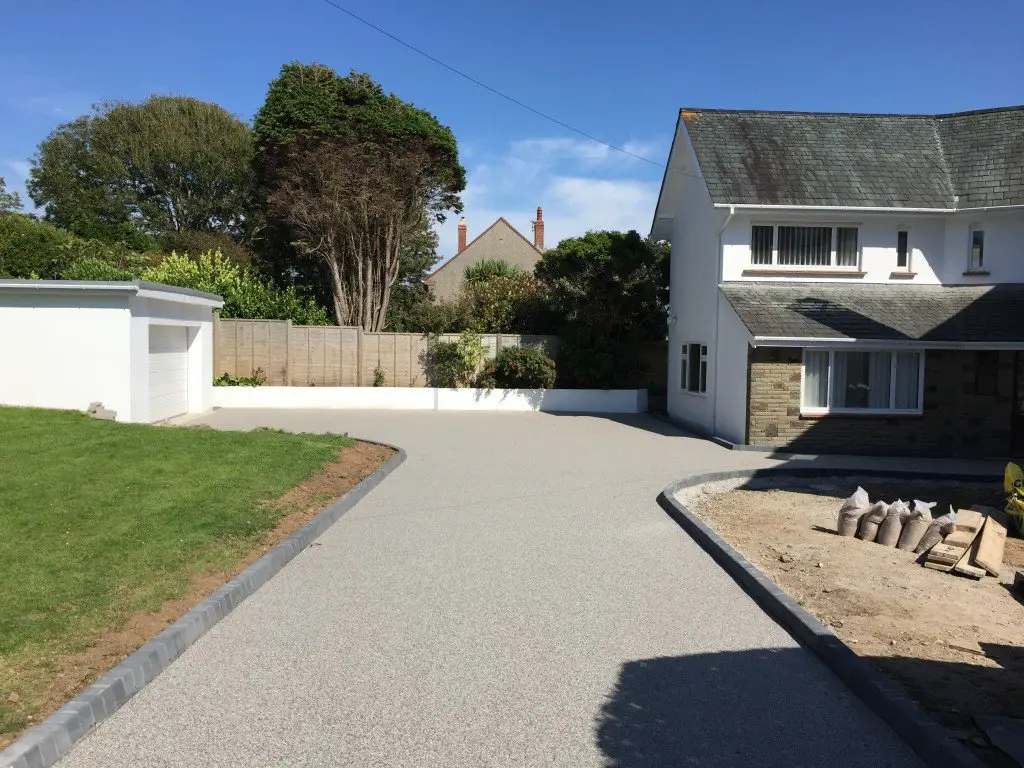 A Resin Driveway has become very popular in recent years. Resin Driveway often occurs indoors, but you can also opt for a Resin Driveway outside. This has a modern and refined look, which makes it an added value for the environment of your home. This article sheds light on the benefits, price, and some points of interest of a Resin Driveway.
What is an outdoor Resin Driveway?
An outdoor Resin Driveway consists of millions of dried and sieved small stones or other elements (eg sand), mixed with some kind of resin.
First, an adhesion primer is applied, above which the Resin Driveway is spread.
In contrast to an indoor Resin Driveway, a special glue is used here as a binder instead of Epoxy.
Polyurethane (PU) is a UV-resistant, environmentally friendly, and non-toxic agent. The stones are also colored with this non-yellowing coating. When the stones and the binding agent are mixed, everything is spread out. This PU resin will ensure that the outdoor floor is elastic and resistant to extreme temperatures. The whole will be hardened in 4 hours.
Why choose a Resin Driveway?
There are many reasons why a Resin Driveway is an excellent choice of material for your terrace.
Resistant to frost, wear, and moss
First and foremost, a Resin Driveway is very tearing and wear-resistant, and permeable to water thanks to an open structure. This way you will not be bothered by puddles on the terrace in heavy rain. In addition, this material is also protected against freezing temperatures or very high temperatures. You also do not have to worry about the growth of moss or weeds. Provided a minimum of maintenance, this green vegetation will be omitted.
Fast installation
Furthermore, a Resin Driveway can be installed relatively quickly in comparison with other materials. Certainly, if your terrace has many corners or round shapes, this is not an extra time-consuming obstacle. There is no need for customization; everything fits together seamlessly. The result is a nice and even whole without local subsidence.
Multiple applications
A Resin Driveway can also be perfectly laid out outside as a walking path in the garden, like a driveway or parking lot, around your swimming pool, or even on a balcony.
Resin Driveway can be placed on top of different types of substrate. Asphalt, tiles, concrete, clinker, stabilization sand; it's all no problem. If a surface is already present, it must be stable enough. Usually, a border is also provided around the Resin Driveway. It can, for example, be made of bluestone, aluminum, or concrete.
Cost price Resin Driveway outside
The price of a Resin Driveway terrace depends on the total surface area and the colors are chosen. You will of course also pay more if you have the work performed by professionals. On average, you pay between 30 and 75 euros per square meter. The installation of a Resin Driveway requires the necessary specialism. That is why it is recommended to call in an expert.
What to look out for with an outdoor Resin Driveway?
When installing a Resin Driveway outside, it is best to be aware of a few important things. We list a few points of attention:
The thickness of the Resin Driveway depends on the grain size. These can have a size of 2 to 3 mm, 3 to 4 mm, or 4 to 6 mm. The smaller the grain you choose, the more homogeneous the whole will look. These three dimensions correspond to a floor thickness of approximately 6 to 12 mm.
Because the outdoor floor is exposed to sunlight, you can ideally opt for a lightfast color. Lightfast colors are little or not affected by the sun. For example, think of natural fine marble or granite stones. Nevertheless, you can choose from an infinite range of colors. The non-yellowing PU binder will also ensure that the original color is retained.
For extra protection, a glossy top layer can be applied. This PU topcoat is transparent, so no color difference will be noticeable.
Cleaning and maintenance
Resin Driveway is very easy to maintain. Moreover, with this material you are assured of a long life for your terrace. The floor can be easily cleaned with a pressure washer.
The use of bleach or gavel is also perfectly possible to clean the Resin Driveway terrace, without causing damage
Resin Driveway
Would you like to have a driveway, terrace, walking path in your garden, … built? Then a Resin Driveway is an ideal choice. Because in addition to being used as an indoor floor, a Resin Driveway outside also has many advantages. What are the advantages and possibilities? 
Resin Driveway options
A Resin Driveway outside your size? That is no problem at all because there are many possibilities.
1) Size of the granules
A larger stone grain of 2 to 3 mm is ideal for outdoor use, but grains of 1 to 2 mm, 3 to 4 mm and even 4 to 6 mm are also possible. The smaller the grain, the more homogeneous the end result will be.
2) Material and color of the granules
You can choose from a wide range of natural stones and Resin Driveway colors. Do you want to avoid discoloration due to sunlight? Then it is best to go for a UV-resistant color that is not influenced by the sun, for example, stones in fine marble or granite.
3) Thickness of the Resin Driveway
The larger the grains, the thicker the Resin Driveway. The floor thickness is on average between 6 and 12 mm. The thickness of the Resin Driveway mainly depends on its use. For example, a driveway must of course be thicker than a footpath.
4) UV stability
Some Resin Driveways will discolor more quickly due to UV rays than others. Do you want optimal UV stability? Then have the stones colored with a PU agent (polyurethane). It is also best to choose a non-yellowing PU resin as a binder. This resin also makes the Resin Driveway elastic, so that it is better protected against temperature shocks. For an indoor Resin Driveway, craftsmen usually use a synthetic resin based on epoxy as a binder.
5) Surface Finish
A Resin Driveway can have a closed or an open structure. A closed structure is often used indoors. A craftsman then fills the space between the stones with a glossy or matte filler. This gives you a smooth and easy-to-clean surface, in which the structure of the stones can no longer be felt.
With an open structure, that structure remains tangible. This method is mainly used outdoors. Water and dirt particles can disappear into the pores of the Resin Driveway so that you do not get puddles on your driveway, terrace, … You can also have the Resin Driveway outside finished with a transparent PU coating with an extra wear layer. This way it is even extra protected against sunlight and weather influences.