Top Four EMR Software Companies for Hospitals and Clinics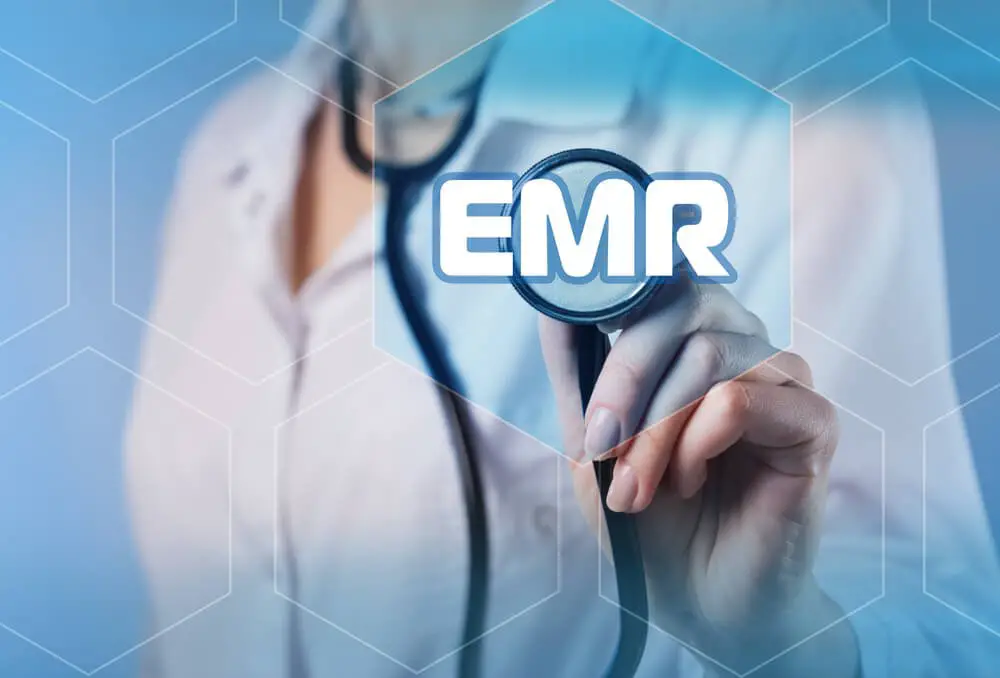 Electronic medical record (EMR) software helps healthcare providers document patient information and track it throughout the treatment process. It also allows providers to communicate with other clinicians and share information.
When shopping for an EMR system, it is important to choose one that will work well for your practice. Make sure to ask about implementation and training.
MEDITECH EMR
MEDITECH EMR is a Massachusetts-based software and service company that sells information systems that are installed in health care organizations. Its product line includes emr and hcis solutions that are suitable for healthcare facilities of all sizes. MEDITECH also provides consulting services and training to healthcare facilities.
Among its products, MEDITECH Expanse is a cloud-based electronic medical record (EHR) system designed for hospitals and clinics. Its robust clinical charting features make it easy for healthcare professionals to access comprehensive patient information, including vital signs, medication history, laboratory results and diagnostic imaging.
In addition to its extensive EHR software, MEDITECH also offers an array of other tools that support clinical workflows across multiple healthcare settings. These include a patient portal, telehealth features, practice management and billing tools. It can also be customized to meet the needs of your organization.
One of the most prominent features in MEDITECH Expanse is the Reference Region, which is a sidebar with all of a patient's information displaying on the right-hand side of the chart. It's a time-saving feature for providers because it lets them quickly access vital signs, medications, and other critical information without having to reload the chart or scroll through pages of documents.
Another key feature of MEDITECH Expanse is its Search Bar, which allows physicians to search charts and reports for desired data in a single, efficient manner. It's a great way to save time and reduce the number of errors in clinical documentation, especially in the area of drug prescribing.
Meditech also has a unified platform for medication management and prescription delivery that allows doctors to provide accurate instructions for support staff in seconds, even if they're out of the office. It also has a patient portal that can be used to manage health records and schedule appointments online.
MEDITECH is a member of the Medical Users Software Exchange, an industry-wide group that helps physicians and other professionals in the medical field communicate and share their experience with each other. The organization hosts conferences in the United States and abroad to facilitate learning and improve the quality of healthcare.
Cerner EHR
Cerner is a leading EHR software provider that offers an array of solutions to healthcare organizations. Their products streamline clinical workflow for healthcare professionals, increase patient safety, and cut costs. They also offer a variety of telemedicine tools for physicians and other healthcare providers.
Among their popular solutions is Millennium+, an EHR system designed to provide real-time access to clinical data. It has a number of features including e-prescribing, electronic lab requisition and results analysis. In addition, it has a user portal that allows patients to check their health information and communicate with their care team.
Another popular product is PowerChart Touch, which allows medical professionals to review patient charts on their smartphones and tablets. This feature is one of the most sought-after functionalities among EMR software buyers.
Additionally, it can help medical professionals improve productivity by spending less time documenting data and charting and focusing more on patients. It also includes health analytics that can help them provide more accurate diagnoses and treatments.
Other notable features include a patient portal that allows patients to view and edit their personal information, book appointments, request refills, and export files. It also has secure messaging that lets them connect with their provider.
A third notable feature is HL7 integration, which allows providers to exchange patient data with other healthcare systems. It also helps to simplify the billing and payment process for healthcare organizations.
In 2013, Cerner became a founding member of the CommonWell Health Alliance, which is a non-profit organization that works to develop standards for data interoperability between competing EHRs. The company also supports the Carequality network, which links hospitals and other healthcare facilities across the United States.
If you are considering buying EHR software, it is best to ask your prospective vendor about their telemedicine capabilities. Ideally, you should find a software solution that integrates with all of your other health information systems and provides HIPAA-compliant telemedicine services. This ensures that your patients' medical records are protected and that you can continue to maintain compliance with the federal government's healthcare regulations. You should also choose a company that offers full-service support and a robust learning program to help you get the most out of your new software.
AllegianceMD EHR
AllegianceMD is an EMR software system that provides healthcare professionals with the tools they need to provide patients with quality care. It offers a variety of features, including a patient portal and appointment scheduling. It also offers unlimited implementation training and support.
The AllegianceMD EHR platform is a cloud-based software that can be accessed from any web-enabled device or operating system. It utilizes artificial intelligence designed to learn user- and practice-specific workflows and processes. It automates processes such as scheduling and e-prescribing, and it comes with medical billing functionality.
Its clinical support system supplies physicians with a comprehensive database of information about their patients, which helps them avoid prescribing and treatment errors. It also includes a patient-specific e-prescribing feature that accounts for safe dosages and possible allergic reactions to medications.
The system also has a feature that allows users to verify how different drugs interact with each other. This lets them know if a prescription they plan to write will trigger allergies in their patients.
This enables them to prescribe the best medication for each patient, and it also saves time and money by not having to search multiple programs to find the right information. It also supports e-prescribing and has cross-references to other medications that the patient is taking.
AllegianceMD also has a mobile app that is available for Android and iOS devices. It has a patient portal that can be used to see and manage patients from anywhere, and it can also be downloaded for offline use.
It has an automated eligibility check that makes it easy for providers to identify patients who may be eligible for free or discounted services. It also has a telemedicine service that lets you see patients who are not able to come in for appointments.
The AllegianceMD system is also an effective way to track your medical expenses and monitor your revenue. It also has a claims management function that helps you submit accurate and clean claims.
In addition to these functionalities, AllegianceMD offers additional features such as automated eligibility checks and e-RX. It also has a patient portal that allows patients to view their health records online and request for refills. The system also offers in-built e-faxing and customizable messaging features that allow practices to communicate with patients safely and securely.
Praxis EMR
Praxis EMR is a unique and flexible electronic medical records system that uses artificial intelligence technology. The software is designed with Concept Processing AI that allows medical practitioners to generate, customize, and share their documents and reports according to their own style. This is an excellent alternative to template-based EMR software that has pick lists and drop-down menus.
The Praxis EMR software is a highly customizable system that caters to all specialties. Its advanced AI operating system called Concept Processing constantly learns the way physicians practice medicine to progressively improve patient documentation. This means that it gets smarter and faster as it is used, increasing the quality, consistency, and profitability of a physician's practice.
Another feature of this EMR software is the Knowledge Exchanger, which enables users to share their knowledge bases with expert colleagues who are using it. This is a great way to collaborate on documenting processes or methodologies, and it strengthens the collaborative relationship between providers.
Aside from this, the Praxis EMR system also features Agents, which are intelligent messengers that learn progressively from user activities to automate timely reminders and events. This way, physicians can quickly chart and send reminders to their staff without having to manually enter information in the notes.
In addition, agents can be used to automatically store and access medical data and patient information when a new case is encountered by the doctor. The agent will bring up all the previous medical information that applies to the new case, making it possible for physicians to chart faster and more efficiently.
This makes Praxis EMR a good choice for physicians who want to save time and effort. It also enables them to collaborate with other professionals in the healthcare industry, which can help increase the quality of their medicine.
Lastly, the Praxis EMR is an excellent choice for small businesses. 100% of its reviewers on G2 were from a small business, and they rated the service 4.5 out of 5.
Infor-Med's Praxis EMR is an excellent choice for physicians looking to streamline their office workflows and improve their productivity. Its unique technology allows physicians to map their past records and treatments, which will then give them a better understanding of their patients' medical history and needs. This will subsequently help them choose the right diagnostic procedures and treatment strategies for their patients.
YouTube to MP4: Convert Your Favorite Videos with Ease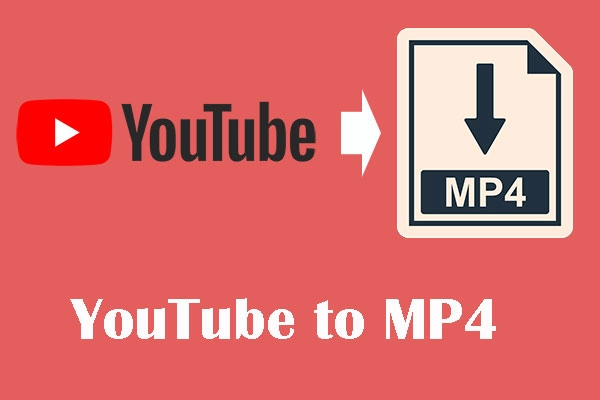 YouTube has become the go-to platform for watching videos, ranging from music videos and tutorials to vlogs and documentaries. While the platform allows you to stream videos online, there may be instances when you want to save those videos to your device for offline viewing or other purposes. This is where converting YouTube to MP4 comes into play. In this article, we will explore various methods to convert YouTube videos to MP4 effortlessly.
What is YouTube to MP4?
YouTube to MP4 refers to the process of converting YouTube videos from their original format to the widely supported MP4 format. MP4 is a versatile video format that offers high-quality playback on various devices, including smartphones, tablets, computers, and smart TVs. By converting YouTube videos to MP4, you can easily store and play them offline, share them with others, or even use them for your creative projects.
Why do people convert YouTube videos to MP4?
There are several reasons why individuals convert YouTube videos to MP4:
Offline viewing: Converting YouTube to MP4 allows you to save your favorite videos directly to your device, enabling offline viewing anytime, anywhere, even without an internet connection.
Portability: MP4 files are compatible with a wide range of devices, making it convenient to transfer and play videos on different platforms.
Editing and creative projects: Converting YouTube videos to MP4 provides an opportunity to edit the videos using video editing software, allowing users to create montages, compilations, or other creative projects.
Sharing with others: By converting YouTube videos to MP4, you can easily share them with friends, family, or colleagues, regardless of the platform they are using.
Legal considerations of converting YouTube to MP4
Before proceeding with converting YouTube videos to MP4, it is essential to address the legal considerations involved. YouTube's terms of service strictly prohibit the unauthorized downloading or copying of videos without explicit permission from the content owner. Therefore, it is important to respect copyright laws and ensure you have the necessary rights to convert and use the videos you download.
Different methods to convert YouTube to MP4
There are several methods available to convert YouTube videos to MP4. Let's explore three popular options: online converters, desktop software, and browser extensions.
Step-by-step guide: How to convert YouTube to MP4 using an online converter
Choose a reliable online converter that supports YouTube to MP4 conversion.
Copy the URL of the YouTube video you want to convert.
Paste the video URL into the converter's designated input box.
Select MP4 as the output format for the converted video.
Start the conversion process by clicking the appropriate button.
Once the conversion is complete, download the converted MP4 file to your device.
Pros and cons of using online converters
Pros:
Convenience: Online converters are easily accessible and can be used directly from your web browser.
No software installation required: Since online converters operate through websites, there is no need to install additional software on your device.
Wide compatibility: Online converters are usually compatible with multiple platforms and devices.
Cons:
Internet dependency: Using online converters requires a stable internet connection for both the conversion process and downloading the converted file.
Limited features: Online converters may offer limited customization options compared to desktop software.
Step-by-step guide: How to convert YouTube to MP4 using desktop software
Download and install a reputable desktop software that supports YouTube to MP4 conversion.
Launch the software and locate the option to add a video URL.
Copy the YouTube video URL and paste it into the software.
Choose MP4 as the output format for the converted video.
Optionally, customize the conversion settings such as resolution, bitrate, or audio quality.
Start the conversion process by clicking the appropriate button.
Once the conversion is complete, save the converted MP4 file to your desired location.
Pros and cons of using desktop software
Pros:
Offline conversion: Desktop software allows you to convert YouTube videos to MP4 without relying on an internet connection.
Enhanced features: Desktop software often offers advanced features like batch conversion, video editing, and more customization options.
Cons:
Requires software installation: You need to download and install the software on your device, which may take up storage space.
Platform-dependent: Desktop software may only be available for specific operating systems.
Step-by-step guide: How to convert YouTube to MP4 using a browser extension
Find and install a suitable browser extension that supports YouTube to MP4 conversion.
Open the YouTube video you want to convert in your web browser.
Locate the browser extension icon, usually placed near the address bar.
Click on the extension icon to activate it for the current video.
Select MP4 as the output format for the conversion.
Initiate the conversion process by following the instructions provided by the extension.
Once the conversion is complete, download the MP4 file to your device.
Pros and cons of using browser extensions
Pros:
Easy access: Browser extensions offer a convenient way to convert YouTube videos to MP4 directly from your web browser.
Quick conversion: The conversion process is usually fast and efficient.
Cons:
Limited functionality: Browser extensions may have fewer features and customization options compared to dedicated software.
Browser compatibility: Some extensions may only work with specific web browsers.
Tips for choosing the right method to convert YouTube to MP4
Consider your specific needs: Evaluate factors such as convenience, customization options, offline availability, and compatibility with your devices.
Read user reviews: Look for feedback and reviews from other users to assess the reliability and performance of the conversion methods you are considering.
Check for safety: Ensure that the online converters, software, or extensions you use are from reputable sources and free from malware or adware.
Conclusion
Converting YouTube to MP4 opens up a world of possibilities, allowing you to enjoy your favorite videos offline, edit them for creative projects, and share them with others. Whether you choose online converters, desktop software, or browser extensions, make sure to consider the pros and cons of each method and select the one that best suits your needs. Remember to respect copyright laws and obtain the necessary permissions before converting and using YouTube videos.
FAQs
FAQ 1: Is it legal to convert YouTube videos to MP4? Converting YouTube videos to MP4 may infringe upon copyright laws unless you have the necessary rights or permissions from the content owner. It is advisable to seek legal alternatives or obtain proper authorization before converting and using YouTube videos.
FAQ 2: Can I convert YouTube videos to MP4 on my smartphone? Yes, there are various mobile apps available that allow you to convert YouTube videos to MP4 directly on your smartphone. Make sure to choose a reputable app from a trusted source and review its features and user reviews before proceeding.
FAQ 3: Are online converters safe to use? While many online converters are safe to use, there is a risk of encountering malicious websites or potential security threats. It is important to use trusted and reputable online converters to ensure the safety of your device and personal information.
FAQ 4: Are there any limitations on the duration of videos that can be converted to MP4? The duration of the videos that can be converted to MP4 depends on the specific converter or software you are using. Some converters may have limitations on video length, while others may offer unlimited conversion options. Check the documentation or specifications of the chosen method to determine any limitations.
FAQ 5: Can I convert a YouTube playlist to MP4? Yes, certain converters or software provide the option to convert entire YouTube playlists to MP4 format. This can be useful if you want to save multiple videos from a playlist for offline viewing or other purposes. Ensure that the chosen method supports playlist conversion before proceeding.