Understanding Blue Cross Blue Shield Insurance Card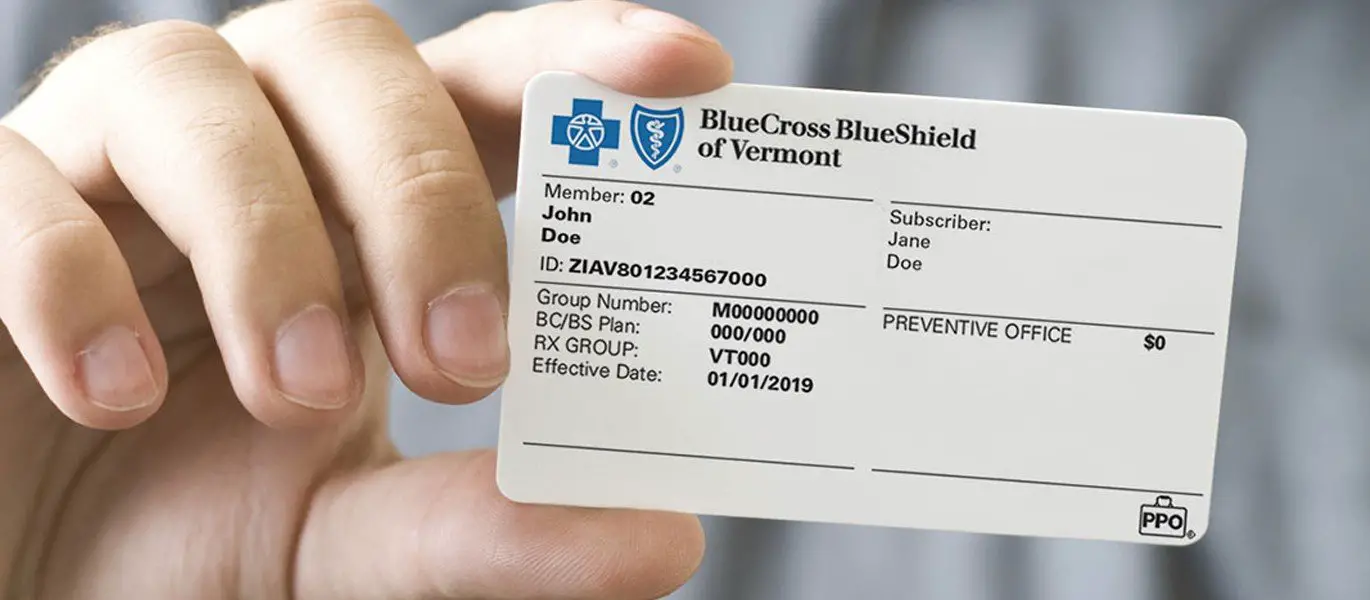 Introduction:
Have you ever found yourself squinting at your Blue Cross Blue Shield insurance card, trying to figure out what all those codes and numbers mean? Don't worry, understanding your insurance card doesn't have to feel like solving a puzzle. With a little guidance, you'll be decoding it like a pro in no time. In this friendly and approachable guide, we'll walk you through the process of reading your Blue Cross Blue Shield insurance card step by step. Let's jump in and unravel the mystery together!
Unlocking the Secrets: How to Understand Your Blue Cross Blue Shield Insurance Card
Getting Started: Your Personal Information
As you glance at your Blue Cross Blue Shield insurance card, the first thing you'll notice is your name front and center. Right below it, you'll find your policy or member number, a unique identifier that ties you to your insurance plan. And don't forget to spot your individual identification number, which is essential when communicating with insurance representatives or healthcare providers.
Cracking the Code: Group Number Explained
The group number on your card might seem like just another set of digits, but it's a crucial code that identifies the specific insurance plan you're enrolled in. Think of it as your insurance plan's secret membership number, ensuring that your medical services are correctly billed to your designated plan.
Understanding Your Plan Type
Your Blue Cross Blue Shield insurance card holds a clue about your plan type. Whether it's an HMO (Health Maintenance Organization), PPO (Preferred Provider Organization), or POS (Point of Service), this designation shapes how you access care and which healthcare providers are within your network. Understanding your plan type helps you make informed choices about your healthcare journey.
Meeting Your Primary Care Physician (PCP)
For those in HMO plans, your card might introduce you to your Primary Care Physician (PCP). Your PCP is like your healthcare guide, directing you to specialists and coordinating your medical care. Keep your PCP information up to date, as it's vital for a seamless healthcare experience.
Decoding the Coverage: Financial Aspects and More
Understanding Copayments and Coinsurance
When you visit a doctor or receive medical services, you might have noticed the terms "copayment" and "coinsurance" mentioned. Your Blue Cross Blue Shield insurance card also provides insights into these aspects of your coverage. If your card indicates a specific copayment amount (e.g., $25), it means you'll pay this fixed fee for covered services. On the other hand, if you see a coinsurance percentage (e.g., 20%), it signifies the portion of the medical expenses you're responsible for, while your insurance covers the rest.
Effective Dates: Know Your Coverage Period
Your insurance card displays the effective dates of your coverage. This period outlines when your insurance policy becomes active and when it expires. Always ensure you're within the coverage dates before seeking medical services to avoid any surprises.
Network Details: Where Can You Seek Care?
Your Blue Cross Blue Shield insurance card often mentions whether you're part of a specific network. Networks can include a range of healthcare providers, from primary care doctors to specialists and hospitals. If your card lists an HMO or PPO, it implies that certain services are covered only if obtained from in-network providers. This information helps you make informed decisions about where to seek medical attention.
Prescription Drug Coverage
If your Blue Cross Blue Shield insurance plan includes prescription drug coverage, your card might display a separate section for pharmacy information. This section could outline copayments or coinsurance for different tiers of medications. Familiarize yourself with these details to ensure you're prepared when filling prescriptions.
Unveiling the Mysteries: FAQ About Your Blue Cross Blue Shield Insurance Card
Q1: What if I can't find my group number on my insurance card?
Your group number is crucial for billing and claims. If it's missing, don't worry. Reach out to Blue Cross Blue Shield's customer service, and they'll guide you to locate it.
Q2: Is the member ID the same as the policy number
No, they're distinct. Your member ID identifies you as an individual member, while the policy number relates to the insurance plan associated with your account.
Q3: Can I change my Primary Care Physician (PCP)?
Certainly! You can usually change your PCP through your Blue Shield account or by getting in touch with their customer service.
Q4: How do I know if a service requires pre-authorization?
While your insurance card won't spell it out, your policy documents will. Review these documents or contact customer service to learn which services need pre-authorization.
Q5: What should I do if my insurance card is lost or stolen?
Stay calm. Report the loss to Blue Cross Blue Shield immediately. They'll guide you through the process of getting a replacement card.
In Conclusion: Reading Your Blue Cross Blue Shield Insurance Card with Confidence
Deciphering your Blue Cross Blue Shield insurance card might have initially felt like exploring uncharted territory. However, armed with the insights from this guide, you're equipped to read it like a seasoned pro. Each element on the card holds a piece of the puzzle that forms your healthcare coverage picture. From your personal information to your plan type and network details, every tidbit plays a role in ensuring you receive the care you need, smoothly and seamlessly.
So, the next time you pull out your Blue Cross Blue Shield insurance card, remember that it's more than just a card—it's a guide to navigating the intricate world of healthcare coverage. By understanding its language and interpreting its symbols, you're not just reading it; you're embracing the power to make informed choices about your well-being.
How to get the cheapest travel insurance?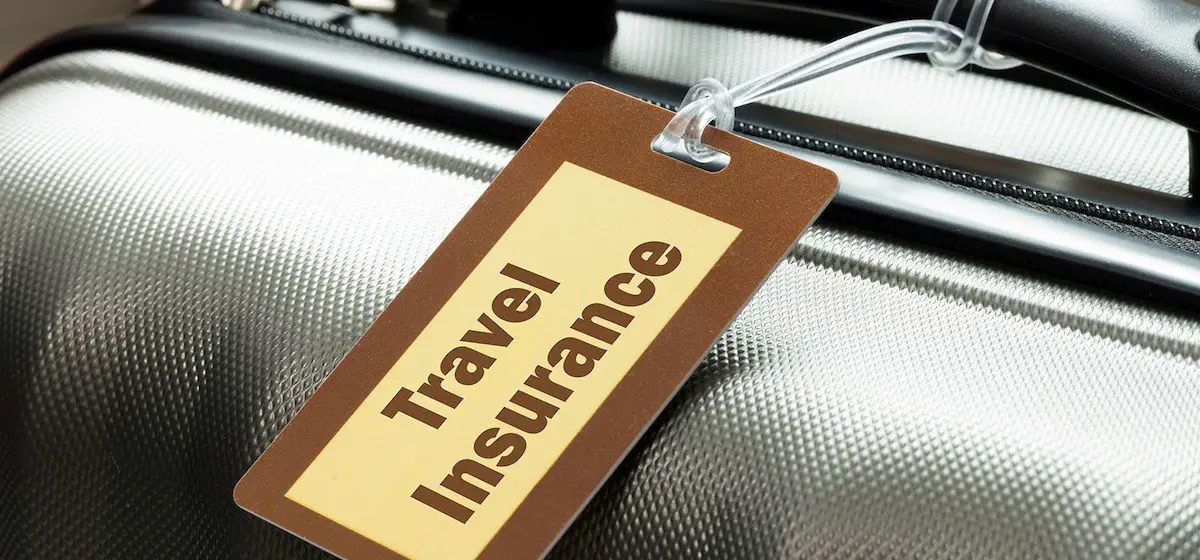 If you are traveling abroad, you can consider getting travel insurance, and you should know what you need to insure, such as medical care, luggage, or canceled flights. By comparing plans with other services that provide travel insurance, and weighing the costs and benefits, you can choose the cheapest plan, which can still meet your needs.
Step
Research plan. This may mean starting with a major travel insurance company online and then talking with an agent to see what plan is the cheapest for your needs. You can use some cost comparison sites and carefully plan to provide assistance from major travel insurance companies. You will want to see if they include rental car protection, canceled trips or interruptions, medical expenses. When you talk to an agent, you may want to ask, "What does this plan include? Does it include medical insurance and emergency medical insurance?" If you want to know the reports of property damage, you can ask: "What is the scope of the property? Do you cover all types of property damage, or there are some situations where you will not cover acts like theft or war?
Use "Secure My Trip", which is an extensive website that provides information on various travel insurance plans from various providers. It does not include every insurance company, so it may be in your best interest to research beyond this. To use the website, just enter your destination, travel dates, place of residence (in general, not specific), and citizenship. Then you enter your age (and the age of other travelers) and the cost of the trip. All these factors will affect the price of the package. For example, if you are 29 years old and travel to Spain as a US citizen for two weeks, you can find comprehensive travel insurance for US$108. But if you are 35 years old, the same plan will cost $123. The cost of travel and the age of the traveler seems to influence the most cost. Save with Travelodge discount code and Travelodge NHS discount code At NHS Discount Code
Talk to friends. Friends often give us a lot of information (or lack thereof) about their travel insurance experience. This is a good choice if you have a lot of friends traveling. If you don't do this, you may rely on online searches. "So, what plan have you employed in the past?" inquire your pal. What are you sure you include? Do you regret not getting certain insurance?"
Consider special policies. Family travel insurance may be cheaper than buying insurance for everyone. If you are over 65, you can also enjoy discounted travel insurance. , You also have to consider special coverage if you have different requirements. A forward-thinking insurance firm, "Do you have a strategy that meets my unique requirements?" Then explain what your needs are. If you travel in a wheelchair, you may need a separate plan to cover the full cost of the chair.
Decide whether you need annual or one-way travel insurance. If you plan to travel abroad 2 or more times a year, you can consider annual travel insurance because you may get better treatment. If you only plan to make 1 or 2 small trips in a year, then one-way travel insurance may be a better deal for you. If you travel a lot, ask your agent, "What are the discounts for frequent travelers?" " What are your yearly plan's prices and benefits? "If you only travel once or twice a year, you might ask: "What is the difference in allowances and rates between annual plans and one-way travel plans?" "
Choose carefully. Look at the hidden costs in the plan. Some cheaper plans may only include accidental death or travel interruption. If you are sick abroad, you will want medical insurance for your trip. Read the options of each strategy carefully to make sure you have the coverage you need. It depends on your destination, the time of year, your age, and health considerations, the need for protection in your travel insurance policy can be very different. If you have valuable items such as jewelry, travel or high-end cameras, laptops, it can ensure that your plan includes replacement cost-wise for these items. If you travel to a dangerous place, you can make sure that your insurance covers some war or terrorism protection risks. Under normal circumstances, insurance companies will not provide insurance for acts of war. If you want to maintain peace of mind during the journey, maybe you only need to spend a little more money to get the insurance you need. Use Travelodge Promo Code NHS at NHS Discounts and NHS Discounts Coupons
Check the homeowner's rent or life insurance policy. Some plans include some travel allowances, which can include your property while traveling. Life insurance can cover accidental death or disability. To save the most money, you need to know what you already have and what you need. When you call your agent and say, "I want to travel abroad, I need to know if your policy covers me overseas?" Are there exceptions I should be aware of? What is the coverage? "
Talk to your health insurance provider. If they provide any medical expenses, they may not pay all medical expenses abroad. It is best to know their contents, so you know what kind of travel health insurance you need. You can see that your provider has travel health insurance, which you can purchase in addition to your regular reports. Ask your agent, "I am covering overseas? If so, is there only emergency care, or if I have a cold, including routine care? What is the coverage?"
Check your credit card. Credit cards vary greatly in travel insurance allowances. Some only include travel accident and luggage insurance, while others may provide some medical insurance while you are traveling. Before deciding to rely solely on your credit card travel insurance, be sure to check all restrictions, insurance coverage, etc. Ask your credit card provider, "Is there travel insurance on my credit card? If so, what does it include? Are there other travel allowances I should be aware of?"