Individual Services To Seek When Coming Up With A Website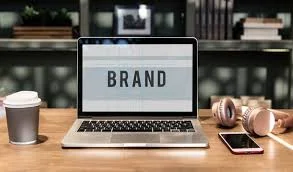 If you want your business to grow in this age, you need to seek its online foundation. There is no better way to ensure this than having a website. The online platform gives you an edge by helping you keep in touch with tons of potential clientele who roam the online streets.
When getting a website, there are several services that you need to procure to make it stand out and perform its role to the best. Below are some of the individual services that you can seek for a worthwhile performance of your site.
Web Hosting Services
Web hosting services are among the key ones that you need to procure for your website. Such services allow you to feature your web-page or platform onto the internet where clients can easily get to it by keying the address on the address box.
The hosting service provider provides the required technology that allows your site to be featured and have the right servers for this. Several companies offer web hosting and you can have a glance at some of them from https://www.bestadvisor.com/picks/web-hosting. ensure you get the right company that may also offer advisory services on how to go on with managing your site.
Web Design
One thing that can make or break your site is its design. The design mostly focuses on the appearance and the features that it possesses. When it comes to appearance, pay attention to details in the theme, the colours and also the font you choose. Make them warm and welcoming for it to attract several visitors.
Also, focus on the features that you want the site to have. Here you can have some plugins to improve on its functionality. This enhances visitors' experience on your platform and heap favourable reviews on it.
Content Creation
Content is the major driving force towards the vibrancy of your website. As such you need to look for content creators who know their craft to get you standout material for your online platform. There are several types of content available for you to pick from articles and blogs, videos, audios, and recordings and also photography. Look for the best material that you want to feature on your site.
You also need to focus on being consistent to grab the attention of your visitors and be able to manage decent traffic and overall following. You can learn more about web content from https://www.lifewire.com/what-is-web-content-3466787.
Encryption Services
The security of your site in terms of visitors' personal information is a key area that you need to look at. As such you need to seek top-notch encryption services that prevent access to such information by unauthorised third parties.
You can opt for a firewall or socket security layer that will also help in keeping your site from being a hub of spam links and malware. You can take a course in encryption protocol disciplines to get a hint of what you need to ensure in securing your site.
Search Engine Optimization
If you want your site's content to sell and feature on search engine results, then search engine optimisation is the way to go. This is a service offered by companies that focuses on certain keywords which tend to feature highly when looking for certain results on the internet.
Look for a qualified profession or firm specialising in this field to get the best results in gaining decent traffic to your platform. With a high conversion rate, the economic viability of the platform is upheld.

Conclusion
Highlighted above, are some of the services that you need to procure for the success of your website. Services such as web hosting are very important and help you to feature your site on