The Importance of Healthy Financial Decisions in Times of Turbulence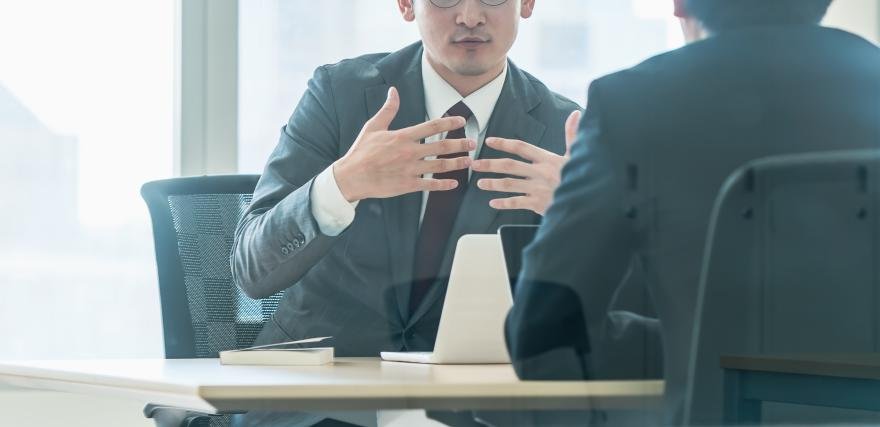 Human beings are undeniably the wisest living organisms on this planet. Gifted with the ability to invent, think and make decisions, we are all able to adapt to any environment we'll be put in. We can analyze situations, as well as create solutions for every problem that we may encounter. As such, this relates to our financial lives as well. Investing, founding businesses, and getting insured are all wise financial decisions. This article will touch on insurance specifically.
Identifying the Real "Must-Haves"
Getting insured is one of the components of healthy financial management. As individuals, be it, employees or business owners, we have responsibilities and duties that we need to fulfill and goals we have to meet in life, which in many cases, financial freedom allows. Insurance in this case becomes handy in protecting us from unexpected financial loss. If we encounter some misfortune that affects our financial lives and requires an unexpected financial expense, certain insurance policies cover it and allow us to continue living our lives without the huge unexpected cost resulting from this unexpected event. During these times of pandemic, we must know and evaluate the things that we need. 
Many car insurance companies, for instance, are allowing their policyholders to switch to a pay-per-mile model and provide cheaper quotes, and by that allow policyholders to save more on their car insurance since COVID-19 made most of us drive less. Certain business insurance policies, such as Business Owner's Policy, or BOP, are covering COVID-19 loss of income as well. This is the case with several other insurance products that are vital in regular times, but specifically in such dramatic times. It is enough to learn how Wimbledon's tennis tournament organizers received a $141 million payout for their event cancellation thanks to carrying a $2 million pandemic insurance coverage over the prior 17 years, to understand why we should always be financially prepared in advance. 
We must know how to separate "needs" from "wants". Knowing to separate what you need from what you just want is a helpful strategy when it comes to taking care of your financials. It is a central aspect that must be considered for us to avoid unhealthy financial management. When you know how to distinguish which is which between these two, maintaining excellent financial condition becomes a piece of cake. 
Seek from those Who are Knowledgeable
When it comes to saving, getting the right financial advisor is much suggested. It is undeniably hard to keep things in order just by yourself. While money has to be kept moving and investing it in some stock, bond, business, or real estate is much more recommended and profitable in the long run, sometimes we need to save to buy a certain thing, be it a new car, a new home, or something else. To help through the maze of financial prioritization, a financial advisor, and in some cases even a good financial online tool, becomes handy – as we always need someone knowledgeable and experienced enough regarding the things that we are not that familiar with financial-wise. Getting help from a financial advisor may come with a cost but it will help you get your financials on track in case you are unsure of your own ability to handle it on your own – and sometimes, even when you are. When it comes to choosing the correct financial advisor for you, it is best to do your research thoroughly. Asking questions, looking for online reviews, as well as conducting interviews with those professionals who have more experience dealing with financials and investments is important before choosing one. After all, it is not just assets we are putting at stake, but our whole life.
Awareness is also one massive impact in securing an investment. When you invest, you engage yourself with the market you're investing in. In today's economy, it is a must to keep ourselves informed about all the latest updates, industry trends, companies, and markets. The economy is continuously changing because of various reasons like inflation and problems between markets. This sometimes leads to a more significant impact wherein investments in certain countries are being affected. Know what is happening in your surroundings and be keen to learn. Keep yourself updated as much as possible about the newest happenings involving stocks and investments. This is not overreacting about things but instead, being responsible enough in handling your assets and would help you a lot in making your decisions. Keeping yourself informed of the real deal within the economy will make things easier for you when you are about to make decisions and will enable you to spend your assets wisely. Having awareness will not just make you informed, but most importantly equip you with the correct decisions and sufficient answers when unexpected conflicts try to get in your way. The best investors have the best sense of the market.
Get Secured
As individuals, most of us seek stability. We all want to make our lives financially secure and independent and live our daily lives without thinking about what will happen next. We all aspire to be prepared for anything that could happen, including global disasters like pandemics. We all want to become the best versions of ourselves in all aspects, including the financial one. Being financially independent does not only make you financially stable but most importantly, gives you the freedom to do what you want, where you want, with whoever you want, as long as you want. It gives you that feeling of fulfillment, especially when you see that your hard work is now all paying off. 
Healthy financial management and decision-making would not just give you financial freedom and independence in times of turbulence, but it will also help you grow as a fulfilled individual. And most importantly, your financials do not only rely on how much money you earn from working hard all day but instead, it is all about how you put your money to work for you.