KNOW THE DIFFERENCE BETWEEN ECONOMICS VS. FINANCE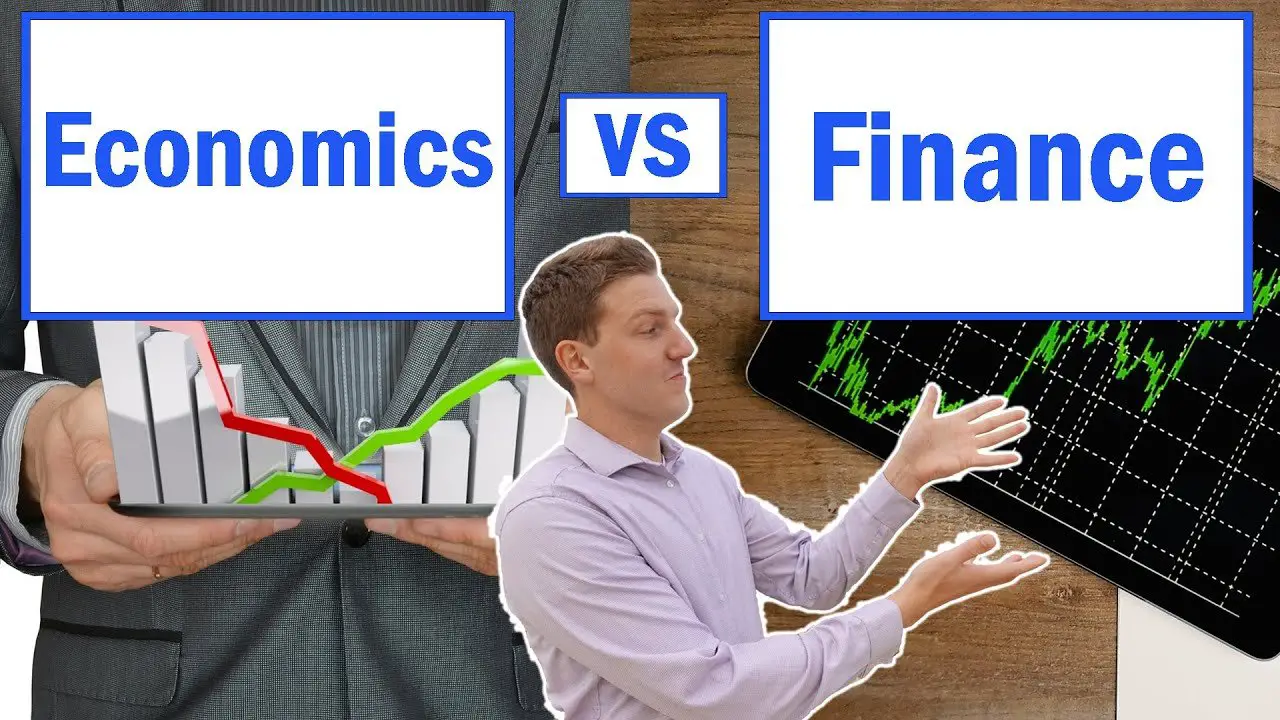 OVERVIEW
Both economics and finance are terms related to similar backgrounds. Possibly this is the reason why one term is confused with another. This article is an attempt to differentiate between finance and economics. Though both the terms are related to money matters, there are certain lines that differentiate finance from economics.
ECONOMICS
Economics is the study of the market and non-market components related to money. It involves the study of the market, its components, its predicted behaviour based on the global economic trends at the micro level. It also encompasses the study of greater financial institutions and global economic regulators and their functions. 
FINANCE
Finance on the other hand deals with matters solely related to money management. It encompasses the raising, management and investment of finance. It also deals with the ways to raise finances and their optimization.  Apart from this general distinction, there are certain parameters that are taken into account to distinguish economics vs. finance. These are the parameters that will be considered to compare economics and finance.
COMPARING ECONOMICS VS FINANCE
Finance is applied to manage financial resources for a company or venture. It deals with the ways and methods of raising finance to procure resources for the company. It allows planned investment of procured resources and appropriate distribution of equity.
   Economics on the other hand is the aggregate study of market and market forces. It analyses market behaviour and makes predictions of future events based on the general trends in the past. It is elemental in planning the course of economic activities during different phases of the economic cycle. It facilitates optimum utilisation of resources and helps in coordinating supply with demand.
When talking about finance, there are basically three prominent branches in finance. These are namely public, corporate and personal finance. Public finance basically deals with the financial matters of the state. It is concerned with the larger public interest and is governed through policy decisions.
In economics, there are two subcategories. These subcategories are macroeconomics and microeconomics. Macroeconomics deals with the entire economy. It studies the elements vital in running the larger economies that vary from regional to the global level. Microeconomics on the other hand deals with the smaller and fundamental elements that govern the market. These fundamental elements form the basis of economic functioning.
There is a range of courses offered by both the courses. Both economics and finance offer quite popularly opted and highly demanded courses. This segment discusses some of the most widely opted courses from economics and finance orderly.
COURSES IN ECONOMICS
Info economics

– information economics deals with economic aspects related to the information field. It offers varying learning and job opportunities to individuals.
Development economics

– In third world countries, development economics plays a vital role in the growth and development of underdeveloped economies.  Development economics focuses on socio-economic developmental aspects of the economy.
Microeconomic principles

– Microeconomic principles are the founding principles of economics. It analyses market forces, demand and supply, prices and factors affecting these elements in the long and short run. 
Public policy

– Economics in public governance is the study of public policies and their implications on the economy. It analyses the nature of economic public policies, their impact on growth and the rise of the economy.
Behavioural economics

– It deals with the psychological aspect of the economic behaviour of the people in varying circumstances. It plays a significant role in understanding the aggregate behaviour of the market in times of ups and downs in the economic cycle.
COURSES IN FINANCE
Finance MBA

– an MBA in finance is a very popular course among the masses. It offers wide-ranging job opportunities in the corporate sector. Finance MBA can be applicable to jobs regarding taxation, investment, financing etc. All the jobs in the sector offer decent pay to the employees.
Public accounting

– knowledge in the field of accounting, tax management and auditing of finances constitutes the work of public accounting. It basically involves offering accounting services to other ventures. 
Financial risk management

– Firms in the market are exposed to a series of risks including credit risk, investment risk, exchange, legal risks and risks related to market reputation and image of the firm. The study of financial risk management involves the study of financial risk mitigation and prevention. It is a preferred course due to its demand in every large and small firm.
Management accounting

– The study of management accounting comprises techniques to manage risks, plan for the business strategies and manage other significant finance-related elements of the firm. It involves control and coordination of diverse but related elements in the financial sector.
Investment counselling

– choosing a course in investment counselling involves advising clients on investment-related aspects. The advice tendered in financial matters should be well understood and free from possible financial risks. Investment counselling provides a safeguard against the possible risks to the capital invested and promotes wider investments.
Finance involves the general management of financial resources, while economics involves the application of complex math concepts like calculus. So it can be held that learning economics is harder than finance owing to the usage of mathematical concepts. While this is true for any average student, ease of learning also depends on the interest of the learner. Someone having sound knowledge of higher mathematics combined with an interest in economics can effortlessly learn economics.
CONCLUSION
Belonging to the market-related concepts both finance and economics are two diverse disciplines. Both disciplines provide different services for the functioning of the market. While comparing Economics vs. Finance, various aspects of both streams have been unearthed. One can now easily choose the subject that best suits their interests and natural capabilities.
Is Studying in Northern Ireland a Good Idea?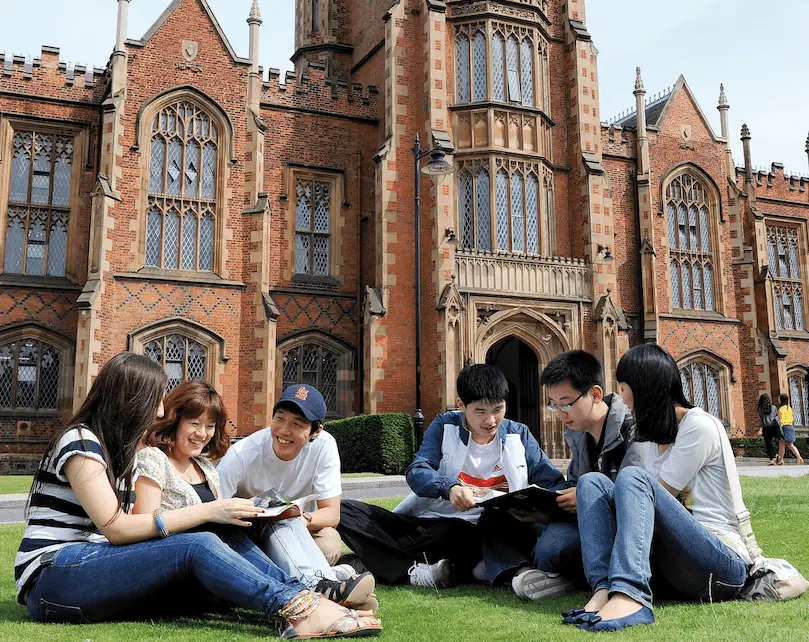 The education system of Northern Ireland is globally famous for its excellent schools, colleges and universities. Studying in Northern Ireland can prove a fascinating academic experience for you as the academic institutes of Northern Ireland have produced several famous scientists, playwrights, Nobel laureates, government ministers, actors, politicians and musicians. Let us discuss in detail how studying in Northern Ireland can prove a good idea for you as an international student.
How Is Studying In Northern Ireland A Good Idea for You?
In the last decade, Northern Ireland has become a rising star in increasing the university applications it receives yearly. Not only native students but international students apply to its universities to pursue their academic degrees. The following are some of the benefits you will get when you decide to study in Northern Ireland.
Remarkable Academic Reputation
Easy Application and Acceptance Process
A Distinguished Learning Atmosphere
The Best Place to Work and Live
Investment in Providing Facilities
Closeness with Irish Countryside
Apart from these points, Northern Ireland is not a large piece of land and is easy to get around. It does not have crowded localities like megacities in any country and has great countryside for the inhabitants to cherish. Northern Ireland is an ideal place to study for several international students seeking admission to graduate and postgraduate degrees.
Let us discuss these positive points of studying in Northern Ireland in great detail now.
Remarkable Academic Reputation
The two main universities of Northern Ireland have significant academic reputations and offer students a diversity of online courses. Students mostly want to get admitted to the University of Ulster and Queens University Belfast, as both institutions enjoy a remarkable reputation. Students can pursue a huge range of part-time or full-time courses. These universities offer affordable tuition and accommodation fees for national and international students.
Easy Application and Acceptance Process
Securing admission into the top universities of Northern Ireland is not a tough job. Northern Ireland is easily accessible from Scotland, Wales by ferry and England. The region also has international airports that connect it to Europe, mainland Britain and the rest of the world. It is easy for international students to secure admission into the leading universities of Northern Ireland. Furthermore, the candidates who graduate from the universities of Northern Ireland have high chances of employability in the surroundings and can establish strong links with the industry.
A Distinguished Learning Atmosphere
The prominent universities of Northern Ireland provide students with a vibrant and distinguished learning environment. For example, the University of Ulster has around 30,000 students, split between undergraduate and postgraduate disciplines. Those universities also offer distance learning opportunities to students from far-off areas. Any university with the above four campuses has a special research assessment and ensures a healthy and favourable student-to-staff ratio.
The Best Place to Work and Live
Northern Ireland is the best place you can choose for studying and working. Belfast is a city full of wonders, social and cultural highlights, and exceptional sports facilities. The Odyssey Complex in the Titanic Quarter and the £20 million centre in Jordan town are parts of the University of Ulster. Apart from studying in Northern Ireland, you can also work and enjoy your life there. Travelling in Northern Ireland is easily affordable and manageable, and there are regular flights, trains and sea ferry crossings that you can explore while visiting the region.
Investment in Providing Facilities
The universities in Northern Ireland have invested a great deal in providing the best facilities to their students. For example, the University of Ulster has been investing in a Belfast campus which will provide space for at least 15,000 students. They have been planning to extend the mega campus of the university to the northwest of Northern Ireland. It will have the capacity to provide extra space to almost 6000 students. Investments in different sectors to provide facilities to students make Northern Ireland an ideal place to study.
Closeness with Irish Countryside
Northern Ireland, especially Belfast, offers a unique mix of bustling urban life with unspoilt and beautiful countryside. The University of Ulster's north coast campus has 300 acres of landscaped parkland. It overlooks the Causeway Coast to the north and faces the hills of Donegal on the southern side. Supposedly, most students who choose to study in Northern Ireland secure their admissions to the University of Ulster and stay extremely satisfied with the time they spend there.
Best Academic Help
According to the online surveys conducted in the universities of Northern Ireland, above 90% of the students were completely satisfied with their tutors and the academic help they received in their respective universities. Some of them thought getting coursework help online was the ultimate solution to their academic problems. The university tutors provide the best academic assistance to the students, and the universities have dedicated libraries and research centres for the concerned students.
Diverse Cultures
Northern Ireland offers a diversity of cultures to its inhabitants; particularly, the nightlife has many attractions, and people from different cultures assemble and cherish the cultural variety. Belfast has been named one of the world's most Must-See places for 2012. The city comprises world-class culture and history, exciting events and stunning festivals, good food, great shopping opportunities, and many academic scholarships for needy students.
Conclusion:
Studying in Northern Ireland can be an exciting and enjoyable academic experience. This place has a remarkable academic excellence history, ensures an affordable way of life, and offers an exceptional student experience. Studying in Northern Ireland can prove a fantastic choice for any international student, and it will transform you into the best possible version of yourself.
Author Bio:
Hi, I am Sarah, and I work as a copywriter in an academic writing agency in the UK. My hobbies include researching novel topics in academia and writing on such diverse topics. You can contact me for free advice regarding any academic issues.