These 5 Delicious Restaurants Demonstrate Manilla's Culinary Diversity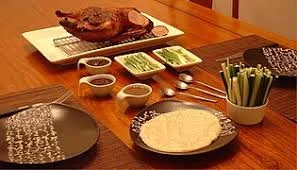 The capital of the Philippines is full of surprises for visitors. Manilla is surprisingly metropolitan – over 16 million people call the city home – surprisingly affordable and surprisingly delicious when it comes to a diverse culinary scene.
In fact, you might say Manila is a sophisticated city of global cuisine. Pan-Asian and international food from every corner of the planet is just as easy to find as local Filipino fare.
Here's a look at five amazing yet different restaurants in Manilla to give you a taste of just how good travailing foodies have it here.
An old school local favourite, The Milky-way Cafe has served up traditional Filipino comfort food since the 1950s. Standout dishes include kare-kare (an oxtail and peanut stew), corned beef nilaga, fried apahap, and hito (stewed catfish).
The Milky-way is also the kind of place where you always save room for dessert, because the ice cream here is the stuff of legend. Ube (purple yam) ice cream is the signature selection, while the buko lychee sherbet also draws rave reviews.
The menu selections at Milky-way aren't exclusively Philippine – guests also enjoy a generous selection of Thai, Japanese, and Spanish options.
The Milky-way Cafe is located on Arnaiz Avenue in Makati.
Ginza Nagaoka
The brainchild of the renowned sushi chef and licensed fug u (puffer-fish) guru, Junji Nagaoka the eponymous Ginza Nagaoka scores big as perhaps the most exclusive sushi experience in Manilla.
Just ten seats are available at this minimally stylish restaurant, all lining the sushi bar. Guests enjoy a court-side seat to the master artistry of Nagaoka and his staff as they deftly prepare sushi and sashimi special ties from the finest ingredients. Sophisticated sake pairings are available to complete this ultimate Japanese culinary journey.
Ginza Nagaoka is located in Okada Manilla, a casino resort in Entertainment City and home to live events like the Asia Pacific Poker Tour, as well as the location of Cove nightclub.
Spiral
The top-rated restaurant in Manilla according to TripAdvisor, Spiral is more than an immaculate dining experience – it's a gustatory paradise! The sumptuous fare here is splendidly international, ranging from Chinese and Italian to French to Indian and, of course, Filipino.
Spiral boasts 21 special stations called ateliers (French for 'workshop') where culinary masters bring recipes to life right in front of delighted guests. Each atelier is dedicated to a different style of world cuisine. Between the ateliers and multiple indoor and outdoor dining settings, Spiral is a sprawling complex that feels like multiple restaurants packed into one.
Spiral is located in the Sofitel Philippine Plaza Manilla.
Bondi & Bourke
Dry-aged, grass fed steaks, grilled kabobs, pan-seared snapper – whatever delights you most about Australian cuisine is proudly served at Bondi & Burke.
The restaurant, co-created by global chefs, Patrick McCarthy and Wade Watson takes an elevated approach to patently Down Under comfort food. The menu is replete with hefty meat and fresh seafood selections that would make any carnivore's mouth water.
Fabulous surf and turf aside, Bondi & Burke generously delivers the goods when it's time for dessert – each selection serves two to three people. Must-tries here include the sticky date pudding and vanilla creme brulee.
Bondi & Bourke is located on P. Pelayo Street in the Poblacion District in Davao City.
Uno Wharf Seafood Palace
Proclaiming your eatery as a 'seafood palace' is a bold move and one that will certainly be met with skepticism. Fortunately, Uno Wharf meets the lofty billing.
In addition to fresh seafood cooked to perfection in a Cantonese style, this gem offers up an array of Chinese spins on pork, chicken, beef, and vegetable dishes.
There's not a box that Uno Wharf fails to tick–the food is delicious, reasonably priced, and served quickly by the friendly staff. Still, arrive well in advance of when you plan to eat – the menu is super expansive and it could take a while to land on a decision.
Uno Wharf Seafood Palace is located on Escolta Street in Metro Manilla.