How To Set Up An Instagram Business Account Optimally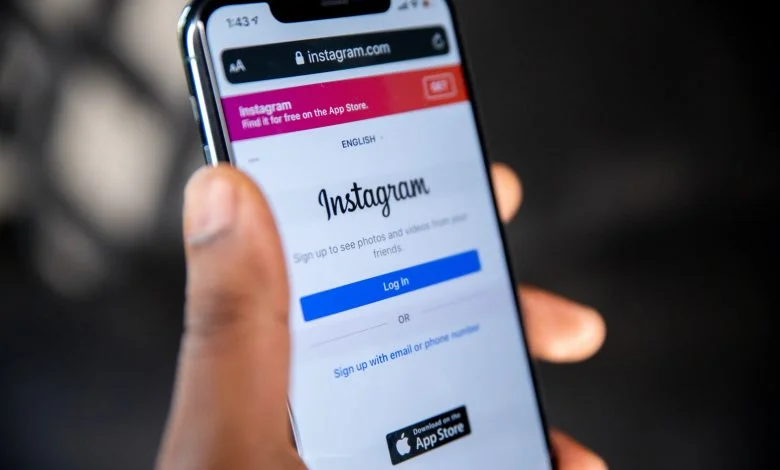 Until 2016 came around, Instagram was considered a fun social media platform for individuals, but as far as businesses were concerned, the platform didn't have much use. However, the addition of business profiles to the platform in 2016 proved to be a game-changing decision. Fast forward to 2020, and in the US alone, over 75% of businesses of all scales and sizes have set up business accounts on Instagram and are reaping the rewards of a platform that's getting bigger with each passing day.
What's more? Instagram's business accounts feature is not just meant for conventional businesses. Some of the biggest social media influencers, with hundreds and thousands of Instagram followers, have been blessed with its benefits as well, and you too stand to gain a lot if you make the right moves. In this blog, we'll delve into the details of how you can set up your very own Instagram business account and what you can do to optimize it in a step-by-step manner.
Step 1: The profile picture
Instagram is a photo and video-based platform, which is why the profile picture is the most important element of your business account. While companies generally go with their official logos, influencers tend to choose their photos as their profile pictures; photos that people see and come to know immediately what they're all about.
For example, if you're a photographer, you should include a smart picture of yourself holding your camera. If you're a musician, a picture of yourself with the musical instrument you play would be ideal.
Remember to choose a high-quality photo as your profile picture. There shouldn't be any pixelation in the picture, and it should look good across all devices. Uploading a larger picture is recommended, as Instagram offers bigger dimensions across desktops. If someone views your Instagram business account from a mobile device, the platform will automatically resize the picture and bring it down to 110 x 100 pixels.
Apart from your Instagram business account, you should try and use the same profile picture across all your social media profiles, because it manages to establish a certain degree of consistency.
Step 2: The bio
If you're looking at Instagram as a business platform, you need to pay attention to the bio and create one that manages to tell viewers all about who you are and what you do without over-elaborating.
It all starts with your name, and keep in mind that your name and your username are two separate entities. When you're setting up your Instagram business account, choose the name that you want people to use to search for you. You could also add certain things, such as your location to your name. To add a dash of colour to proceedings, separate your name from your location by using an emoji. Adding details like location to your name can work wonders, particularly if you're trying to reach out to an audience based in a specific location. Including a keyword specific to your target audience is also a great idea when you're setting up your profile, as it improves Instagram searchability.
Next up, head to the 'bio' section, which you should use to tell your audience about all your skills. Instead of writing elaborate sentences, just use the words that describe your skills the best. Apart from your skills, you could also include your hobbies, which would help in showing off both your personal and professional side.
The best way to incorporate both your skills and hobbies in the bio is through the use of targeted keywords. To determine the right keywords for your Insta business profile, you should think about your target audience and the keywords they would probably use to search for what you have to offer.
However, you need to remember that using keywords in the 'bio' section won't make any difference to your Instagram searchability; their sole purpose is to help you earn real Instagram followers who are genuinely interested in the content you're putting out.
Finish creating your bio by entering the link to your website or blog in the 'website' section and don't forget to share your email ID as well. If there's too much engagement with your Instagram profile, it can be hard for you to keep up with all the direct messages, in which case your email ID will come in handy.
Step 3: Creativity
Despite the fact that Instagram has become one of the world's biggest social media platforms and ranks among the most potent marketing platforms, it's still very much light-hearted at its core. Its casual and colourful vibes give you the freedom to get as creative as you want when you're setting up your business account.
Apart from using emojis in the 'Name' field, as mentioned in the previous step, you can use them in the 'Bio' section as well. Some tools allow users to use special fonts on Instagram as well, and even though the trend of using special fonts isn't as big as it once was, it's still something you could try to spice up your profile.
Remember also to create a branded hashtag that you'll use consistently across all your posts on Instagram. Hashtags have become key brand identity elements, especially on Instagram and a memorable hashtag won't just make your brand stand out from the competition, but also encourage your followers to use it.
Coming up with a creative call-to-action (CTA) is imperative as well, as it will encourage more viewers across Instagram to engage with your profile and the content that you share. With a quality CTA that manages to persuade people to interact with your Insta profile, you can expect more Instagram likes across all your posts on the platform.
With an optimally set up business account on Instagram, you can go places. However, simply setting up a great business account isn't enough. You have to complement your well-crafted account with certain practices that we'll cover in the next section.
Practices to turn your business account into something big
Create a content posting plan and stick to it: Content is what will ultimately determine the fate of your Instagram business account, and you must post content that's relevant for your target audience from day one. To ensure that what you post gets as much attention from your followers as possible, you should take the time of posting seriously. Thanks to Instagram Insights, an in-built analytics tool, you can understand exactly when your followers are online and most active on the platform. Use this information to post your content at fixed times, and you'll be sure to experience a significant improvement in user engagement. Once your business account earns a decent following, you should draft a content posting plan that you'll stick to. As part of the plan, you can decide on what content you're going to post in advance so that nothing's left until the last minute.
Be visually consistent: We talked about your business account's profile picture at great length before and why it's important to choose one that helps connect your target audience to your brand. The same goes for the overall visual look and feel of your Insta business profile, and it's up to you to create visual consistency through your posts. Even if two posts contain radically different imagery, you can still incorporate an element that connects the two in terms of look and feel. You need to look no further than photo filters to make your work easier. Numerous Instagram influencers have created their signature styles simply based on the filters they've used to spice up the images they've posted. To create your unique style, you should experiment as much as you can with Instagram's built-in filters and decide on two or three filters that you are going to use consistently across all your posts. You could also go beyond Instagram and try your hand at editing your photos and videos with dedicated editing software.
Use the Instagram Stories feature to your advantage: Every day, the Instagram Stories feature experiences more than 400 million users, and among them, many use the feature to promote themselves along with their skills/products/services. As the Instagram Stories feature can be used to post content that automatically disappears from your followers' feeds after 24 hours, it is the ultimate way for up and coming brands to take creative risks by posting photos and videos that are colourful, vibrant, and most importantly, attention-grabbing. The feature is a world of its own, and once you've successfully uploaded your first Instagram story, make it a point to post stories regularly. The aim of posting stories every day is to get your followers into the groove of viewing them. If your content manages to capture the attention of viewers, you can expect your stories to contribute immensely to the growth of your Insta business profile. So, if you're an avid Instagram user, why not consider turning your use of the platform into something more productive by setting up a business account.