What Are the Responsibilities of a Corporate Travel Consultant?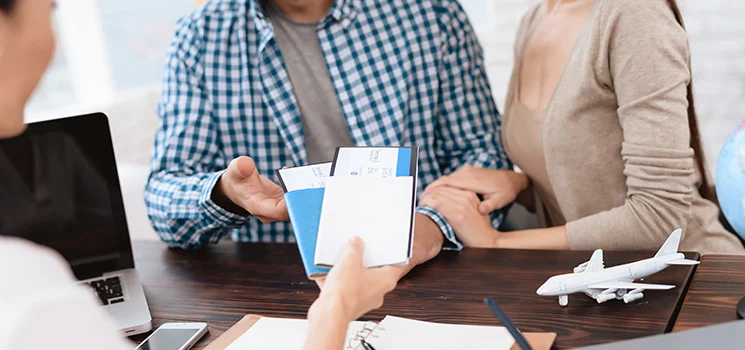 Most companies quickly find that business travel can be a lot of work. It's usually up to the employee to plan, book, and ensure travel plans go smoothly, which can lead to many issues. 
From making travel bookings to tracking travel costs, it can be time-consuming. But with the ever-changing business travel industry, having travel management software and corporate travel consulting can help you tackle these challenges and get your travel management system running smoothly. 
Let us look at what a company travel consultant does and how they can optimize your business travels. But most importantly, if they are the right fit for your business.
Who is a Travel Consultant?
A corporate travel consultant, also known as a travel management consultant, is a professional in the industry who works with a business to manage and enhance their travel process. 
They work directly with business travelers and ensure that all travel activities align with their business goals, policies, and financial needs. 
A corporate travel consultant manages travel arrangements, books flights, transportation, hotel rooms, etc. 
In addition, a corporate travel consultant helps your road warrior employees manage documents for the places they need to travel.
Responsibilities of a Corporate Travel Consultant
Corporate travel consultants have different skills that help them manage all the parts of the travel management system. They are not merely responsible for booking flights and hotels. Instead, corporate travel consulting involves the following aspects:
Negotiating Corporates Rates
Corporate travel consultants use their industry expertise and their connections to negotiate deals with airlines and hotels to get the best rates and terms. These deals can save you a lot of money on your business trips.
Drafting Travel Policy
Corporate travel consultants create detailed policies and guidelines that you can incorporate into your travel management software. They help keep your business travel expenses under control. These policies ensure everything runs smoothly, cuts expenses, and is effective on budgets. It meets legal and safety requirements and your travel needs.
Uses a Centralized Platform to Cut Costs
If you are looking to book a flight or hotel, a travel management consultant can help you. They will use travel management software to make your booking on a centralized platform. In other words, your employees will not have to worry about making travel arrangements. 
Additionally, working with a consultant can save you money in the long run. They will ensure that your business gets the best deals possible, and most travel management companies do this by working closely with the supply chain.
Time and Expense Management
Planning a trip can be stressful for your company, but with the help of a travel consultant, you will not need to stress about it. They take care of all the travel arrangements and ensure everything stays on budget, so you will not waste time or money.
Enforce Adherence to Policies
Corporate travel consultants ensure that employees understand your travel rules and regulations. They work closely with your travelers so that they follow these rules and make the most out of your travel management software.
Enjoy Special Savings, Discounts, And Advantages
Corporate travel consultants handle a lot of travelers, and it's a great way to save money. Unlike leisure bookings, corporate travel takes place all year round.
Hiring a corporate travel consultant has plenty of benefits. They can book you a trip that may be more affordable than what you would find from a regular online booking service.
Even better, you get the peace of mind that a professional manages your travel booking and saves money. And if you make bookings in volumes, your consultant will leverage that to get special treatment when you need to make any modifications. That is something that a booking system, like a hotel or airline, won't do.
All-in-one Service
A corporate travel consultant will handle all the details of getting you or your employees the work permits or travel documents to the country you travel to. They ensure you book transportation, business travel accommodation, and transfers to and from the airport. They will also prepare you for currency exchange, insurance, parking, conferences, events, and more. Since a business travel consultant takes care of all these services and paperwork, you no longer need to worry about anything while you are away.
Insightful Data Reporting
Corporate travel consultants create detailed travel reports that give management a better understanding of travel costs, compliance, and how travelers behave. This factor helps management make informed decisions based on the facts and know the areas that need improvement.
Prepares Travel Itineraries
Having a professional travel itinerary is a great perk. If you need a travel visa for an international trip, your consultant can arrange all the documentation and manage the admin work. If you have a complicated plan and need to schedule flights or find the right business travel accommodation, your consultant will have the know-how to do it quickly and easily with your travel management software.
Offer Suggestions and Guidance For Business Travel
It is hard to predict how a hotel will be until you stay there. Reviews online are not always correct, and preferences can change while they try to find the best deals. So, it can be a bit of a hassle to book accommodation. But corporate travel consultants know what hotels to recommend and what to avoid.
This knowledge comes from years of planning, managing, and communicating directly with customers and travelers on their stay and overall experience. If a customer booked an unsatisfactory hotel room, you can rest assured that they will give their travel management company that feedback. Thus your consultant knows what works and what does not.
Summing Up: Is Hiring a Travel Consultant Right For Your Business?
Corporate travel consultants come with many benefits, but you need to be sure they are the right fit for your company. More and more companies are turning to travel management platforms like ITILITE to help them manage their travel. The market predictions for travel management software are that it will grow over the next few years, with sales expected to hit $5.933 billion by 2028, up from $2.314 billion in 2021.
In the end, the right combination of travel consultant and travel management software will depend on your specific needs, budget, and level of control over your travel program. Consider the options carefully and choose the solution that suits your business goals.
How to get the cheapest travel insurance?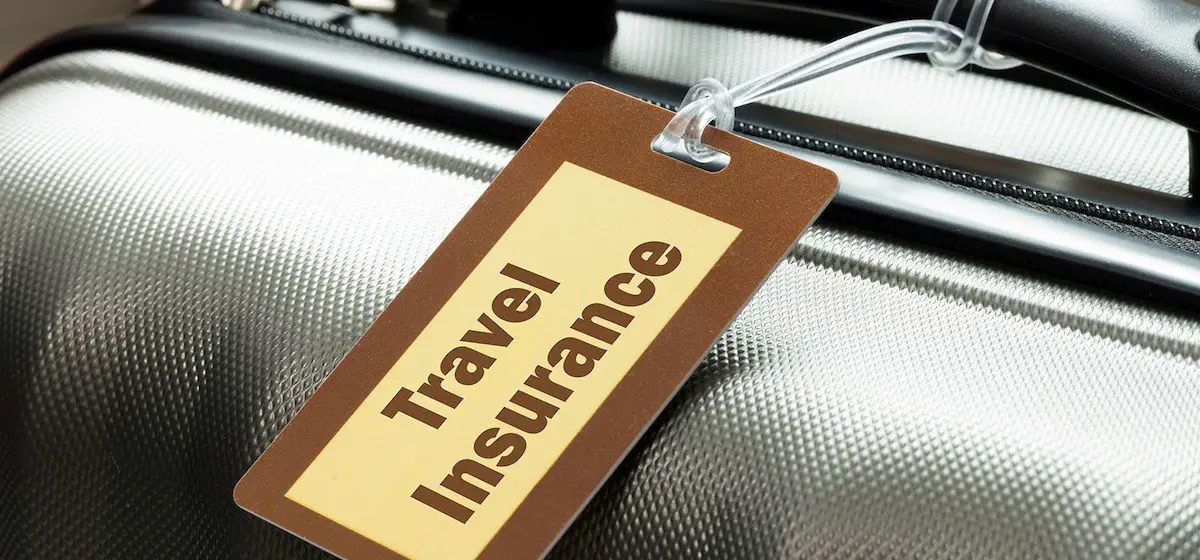 If you are traveling abroad, you can consider getting travel insurance, and you should know what you need to insure, such as medical care, luggage, or canceled flights. By comparing plans with other services that provide travel insurance, and weighing the costs and benefits, you can choose the cheapest plan, which can still meet your needs.
Step
Research plan. This may mean starting with a major travel insurance company online and then talking with an agent to see what plan is the cheapest for your needs. You can use some cost comparison sites and carefully plan to provide assistance from major travel insurance companies. You will want to see if they include rental car protection, canceled trips or interruptions, medical expenses. When you talk to an agent, you may want to ask, "What does this plan include? Does it include medical insurance and emergency medical insurance?" If you want to know the reports of property damage, you can ask: "What is the scope of the property? Do you cover all types of property damage, or there are some situations where you will not cover acts like theft or war?
Use "Secure My Trip", which is an extensive website that provides information on various travel insurance plans from various providers. It does not include every insurance company, so it may be in your best interest to research beyond this. To use the website, just enter your destination, travel dates, place of residence (in general, not specific), and citizenship. Then you enter your age (and the age of other travelers) and the cost of the trip. All these factors will affect the price of the package. For example, if you are 29 years old and travel to Spain as a US citizen for two weeks, you can find comprehensive travel insurance for US$108. But if you are 35 years old, the same plan will cost $123. The cost of travel and the age of the traveler seems to influence the most cost. Save with Travelodge discount code and Travelodge NHS discount code At NHS Discount Code
Talk to friends. Friends often give us a lot of information (or lack thereof) about their travel insurance experience. This is a good choice if you have a lot of friends traveling. If you don't do this, you may rely on online searches. "So, what plan have you employed in the past?" inquire your pal. What are you sure you include? Do you regret not getting certain insurance?"
Consider special policies. Family travel insurance may be cheaper than buying insurance for everyone. If you are over 65, you can also enjoy discounted travel insurance. , You also have to consider special coverage if you have different requirements. A forward-thinking insurance firm, "Do you have a strategy that meets my unique requirements?" Then explain what your needs are. If you travel in a wheelchair, you may need a separate plan to cover the full cost of the chair.
Decide whether you need annual or one-way travel insurance. If you plan to travel abroad 2 or more times a year, you can consider annual travel insurance because you may get better treatment. If you only plan to make 1 or 2 small trips in a year, then one-way travel insurance may be a better deal for you. If you travel a lot, ask your agent, "What are the discounts for frequent travelers?" " What are your yearly plan's prices and benefits? "If you only travel once or twice a year, you might ask: "What is the difference in allowances and rates between annual plans and one-way travel plans?" "
Choose carefully. Look at the hidden costs in the plan. Some cheaper plans may only include accidental death or travel interruption. If you are sick abroad, you will want medical insurance for your trip. Read the options of each strategy carefully to make sure you have the coverage you need. It depends on your destination, the time of year, your age, and health considerations, the need for protection in your travel insurance policy can be very different. If you have valuable items such as jewelry, travel or high-end cameras, laptops, it can ensure that your plan includes replacement cost-wise for these items. If you travel to a dangerous place, you can make sure that your insurance covers some war or terrorism protection risks. Under normal circumstances, insurance companies will not provide insurance for acts of war. If you want to maintain peace of mind during the journey, maybe you only need to spend a little more money to get the insurance you need. Use Travelodge Promo Code NHS at NHS Discounts and NHS Discounts Coupons
Check the homeowner's rent or life insurance policy. Some plans include some travel allowances, which can include your property while traveling. Life insurance can cover accidental death or disability. To save the most money, you need to know what you already have and what you need. When you call your agent and say, "I want to travel abroad, I need to know if your policy covers me overseas?" Are there exceptions I should be aware of? What is the coverage? "
Talk to your health insurance provider. If they provide any medical expenses, they may not pay all medical expenses abroad. It is best to know their contents, so you know what kind of travel health insurance you need. You can see that your provider has travel health insurance, which you can purchase in addition to your regular reports. Ask your agent, "I am covering overseas? If so, is there only emergency care, or if I have a cold, including routine care? What is the coverage?"
Check your credit card. Credit cards vary greatly in travel insurance allowances. Some only include travel accident and luggage insurance, while others may provide some medical insurance while you are traveling. Before deciding to rely solely on your credit card travel insurance, be sure to check all restrictions, insurance coverage, etc. Ask your credit card provider, "Is there travel insurance on my credit card? If so, what does it include? Are there other travel allowances I should be aware of?"