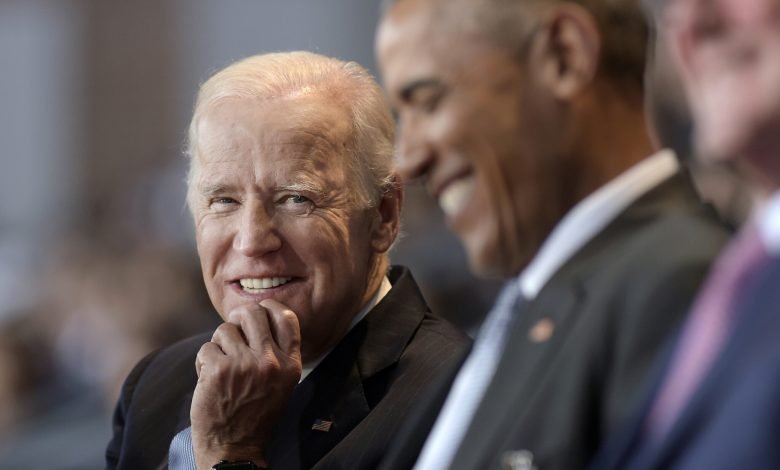 There was a bit of a kerfuffle when Joe Biden announced that the first person he'd be properly vetting as a potential Vice Presidential candidate was Amy Klobuchar.
But why is this a big deal?
If you look at the news or simply look outside in major metro areas, that is why it's a big deal.
Am I still being too vague?
An 'elitist' white, moderate Democrat that has had a contentious relationship with the black community and thought of by many as a casual racist, announced his intent to vet Amy Klobuchar over the likes of Stacy Abrams or a highly qualified Kamala Harris.
Ok. I get the idea. Minnesota is a swing state and there is a long-standing idea that your VP will win the state they represent for you and get you those coveted electoral votes. Kamala Harris is from California and Biden is probably thinking, 'Well, it doesn't matter what I do, I'm going to win California.'
Ok … well, wait a second. In the last five elections, the State of Georgia has voted red. Right now they 'lean' Trump if you look at the polls. So, if he is using this philosophy, why not kill two birds with one stone and announce Stacy Abrams as his first potential running mate? The state has been on the elephant side of things since 1972 – except when a southern Democrat is on the ticket. So, there you have it … Do you want 10 points from Minnesota or 16 from Georgia? And in that vein … do you want 10 from Minnesota and an almost assured loss of 16 to Trump, or do you want 16 from Georgia and still have about 50/50 shot of winning Minnesota?
You look at the betting odds boards, Minnesota is -300 to won by yet still Stacy Abrahams is a long shot on the odds boards to join the Democratic ticket according to SBR.
It's these kinds of things, coupled with Biden saying that you aren't black if you don't vote for him, that has made it seem like he almost wants to lose.
Biden announced Amy Klobuchar as on the shortlist, along with Jeanne Shaheen who denied Biden's request to vet her. It's funny how Harris wasn't mentioned, as she is perhaps the most qualified of all potential running mates. She is not only the Democratic Senator of the most populous state in the union but was also the Attorney General for said state. He also didn't mention anything about Abrams.
This goes against his inner circle's advice which was to not only choose a female but to choose a female of color.
Now that there are protests and riots going on against systemic racism in the justice system and the United States in general, Biden is painted into a corner. He was warned early on by black political activist not to choose Klobuchar and to immediately publicly announce his intent to vet someone like Harris or Abrams.
But he didn't …
The longer he waits, the more it will look like a last-ditch effort to try and recover as much of the black vote as possible.
In my opinion, the damage is already done, but it will be overshadowed by Trump's response to the protests. In effect, we will forget that Biden said, 'You Ain't Black' and also did seem to want a black running mate.
Even so, in light of the protests, CNN has revamped its Top-10 potential running mates. Abrams comes in at No.7, Susan Rice, at No. 6. Elizabeth Warren is still in the Top 5 at No. 4. And the Top 3 are Val Demings, Keisha Lance Bottoms, and Kamala Harris. Keisha could win him Georgia – like we talked about before– as she's the Mayor of Atlanta.
I stand by my opinion that Kamala Harris is not only the best qualified but the best option. She kills that second bird with the ability to help polarize the minority communities to come out and vote, and she is likable and 'moderate' which is attractive to centrists who are on the fence.
Her one issue is her prosecution record. Look up the Trulove case and the later lawsuit which he won and was awarded millions.
So, who will Biden roll with?
Despite this, Harris is the favorite in Las Vegas and Val Demings has now climbed from the bottom to second place at +365 ahead of Elizabeth Warren. Amy Klobuchar was in second but has fallen dramatically down to 9th on the odds boards. Stacy Abrams is still long at 1000, but she has moved up the boards to No. 5 most probable.