The Advantages Of Getting Top VPNs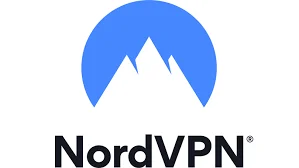 How would you feel if some intruder just barged into your home and violated your privacy? You'll be furious, right?
Well, something like that can and is happening with your internet privacy. The Internet Service Provider, any malicious site or hackers can snoop into your internet activity and private data. If they can access it, they can also steal it. How can you find a remedy to this situation?
You can use a VPN to protect yourself from any unwanted eavesdroppers. If you get one of the top VPNs you can enjoy a lot more other advantages as well. Take a look.
Security Is Priority
The most common reason anyone opts to use a VPN is security. Before, the corporate companies used VPN to keep their database secure from any hack or data breach. Now, the general public also has started to use VPN because they have become aware of the dangers that lurk within the internet.
If you use a VPN your Internet Service Provider will not be able to track your internet activity. Look for a VPN that uses strong encryption like AES-128. That way, all your data and will always be protected. VPN also protects you from DNS leak which means your IP address will not be revealed under any circumstances. The top VPNs use shared IP address which makes it impossible to track down any one individual. So you're covered in every possible way.
Remote Access
Any high-quality VPN will allow you to access your content from other locations. So if there are some restrictions on the site, you can still remotely access the content. This is very useful companies whose workers are scattered throughout a large geographical area. The employees can easily access the data irrespective of location and therefore the company can be more productive.
Anonymity Is Crucial
Some sites can be blocked in your area or country but that should not stop you from surfing the internet. With VPN you can stay anonymous and access geo-restricted sites with ease. VPN helps you to hide your virtual footprint so you cannot be traced back. 
For example, Netflix streaming can be blocked in a few areas. But you can bypass that with VPN. VPN will let you use a gateway city's IP address. You can choose a city where Netflix isn't blocked and enjoy Netflix streaming.
Faster Internet
VPN increases the bandwidth and efficiency of your network. Which means you can get an internet service that is much faster. However, note that strong encrypt-ions can sometimes slow the internet. But every VPN provider focuses on a particular feature and you should pick one that provides speed and more efficient internet. If you are looking for online streaming, use a VPN to increase speed.
Cheaper Flights
Flight ticket rates vary depending on the country. You can choose a country where the flight rates are the cheapest and use VPN to use an IP address of that country. That way you can book cheaper flights and other rental services.
Hope this short guide was helpful to find the best VPNs!

How To Become A Microsoft Specialist In Word 2021 Expert?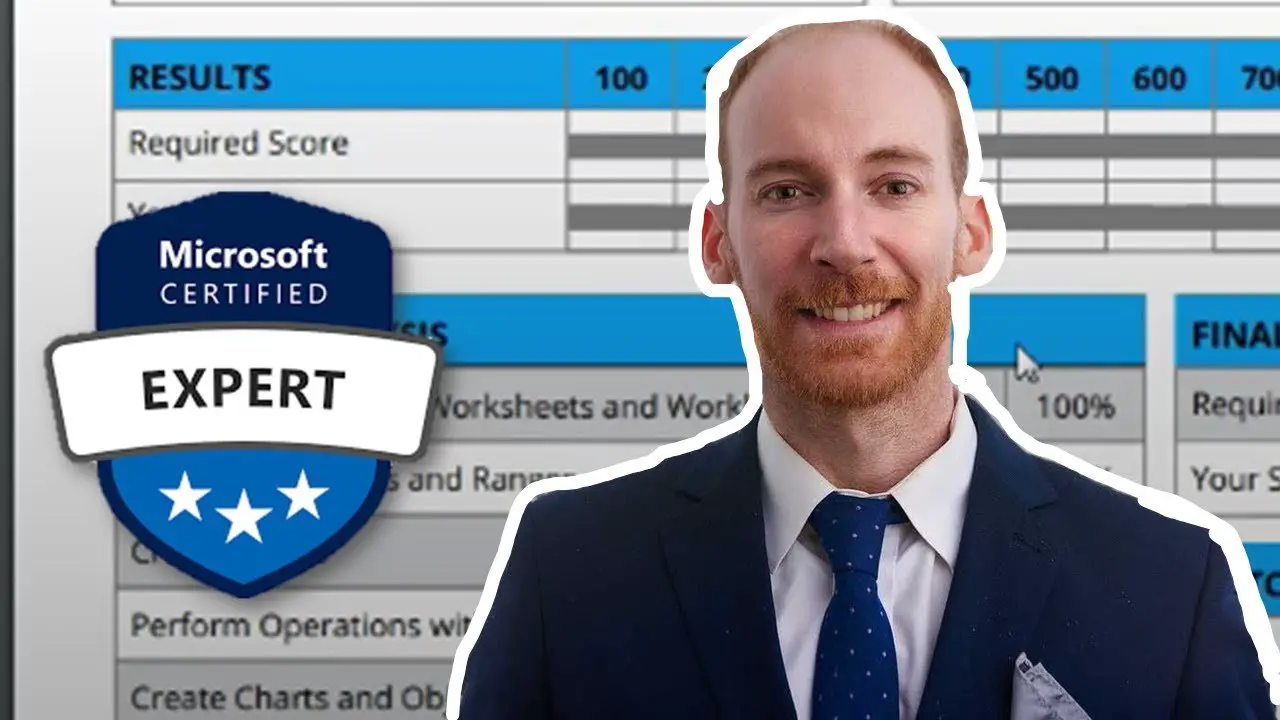 What Is The Microsoft Word Expert?
Usually, professionals obtain dissuaded by getting Microsoft Specialist MO-101 exam concerns in the mail. Yet, in Certificate's agent, you'll be glad to understand that Microsoft MO-101 Examination Questions can be downloaded and install for free. These method test titles MO 101 research guide will certainly be very helpful for both specialists and beginners. This preparation device is offered free online for all Microsoft Specialist as well as students. Click the web link listed below as well as start your training. The web links below will take you to the Microsoft MO 102, Microsoft MO-103, Microsoft MO-106, and Microsoft MO-110 exams.
Microsoft Word is a workplace application used by many people throughout the world. Microsoft Word is usually considered a "core application" of Microsoft Workplace, which helps run and arrange projects, reports, and papers, among other things. To end up being a Microsoft Specialist, you have to pass Microsoft Word Licensed Specialist (MCS) exam. There are numerous prep work devices offered online that can aid a professional prepare for Microsoft Specialist MO–101 Word Expert qualification examinations.
How To Be A Certified In Microsoft Specialist MO-101 Word Expert?
Microsoft Word includes several various functions, such as Vehicle Insights, which supplies real-time protection against typical mistakes and challenges. Braindumps4IT is another function of Microsoft Word that offers precise responses and suggestions for every concern in the Microsoft Word Microsoft MO 101 method test. Braindumps4IT consists of in-depth details concerning how to answer Microsoft Word concerns in the MCS examinations. It is among the reasons Braindumps4IT is preferred among Microsoft Word professionals.
Braindumps4IT includes an easy-to-use interface, which implies that even brand-new customers can effectively utilize it. Customers can choose the number of practice tests they wish to take. The Microsoft MO 101 technique test inquiries are organized to make it straightforward for customers to comprehend and finish without much problem. You need to choose an examination from Microsoft's list of Microsoft Word subjects and comply with the directions provided. PDF versions of the Microsoft Word topics are available for users who intend to take the test without buying any book or product.
How To Practice The Microsoft Word?
Answering Microsoft MO 101 exam concerns is not a piece of cake because it requires the expertise of all Microsoft Word components. Comprehensive details regarding all Microsoft Word subjects are readily available in online Microsoft Word sources, such as books, digital books, and tutorials. Microsoft Specialist very much suggest reading through all the readily available sources before taking the last test. By reviewing all the Microsoft Word sources, a Microsoft Word professional will learn more about all the important facets of Microsoft Word, such as exactly how to layout text, create links, insert photographs, and so forth.
It is very important to practice Microsoft Word properly, specifically when planning for Microsoft Word 101. For this reason, numerous Microsoft Specialist offer cost-free Microsoft Word suggestions and test dump online. You can find all the called for Microsoft Word tips and responses in the "Tips and Answer" area of Microsoft Word's homepage. There are also many tutorials available online, which show you exactly how to utilize Microsoft Word appropriately. The tutorials provide thorough information regarding Microsoft Word and its various functions to pass the Microsoft Word exam even if you are not a Microsoft specialist.
Conclusion
Microsoft Word is one of Microsoft's most prominent items, so it is not a surprise that individuals usually ask Microsoft Word questions. It is feasible for people who do not have Microsoft Word skills to pass the Microsoft Word Microsoft MO 101 test. A majority of students in Microsoft accreditation training courses and tutorials have Microsoft Word skills. Microsoft Word is just one of Microsoft's most prominent products, so you ought to consider it when researching Microsoft Word Microsoft Specialist MO 101. When searching for Microsoft Word tips and exam unloads, make sure to look for sources that instruct Microsoft Word customers on just how to use Microsoft Word properly.
We have gone over one of the most typical locations where several exam takers fail in this write-up. Nonetheless, there are some various other essential subjects that students stop working to recognize fully. Studying for Microsoft Word correctly will help you pass your Microsoft Word Microsoft MO 101 test. If you examine well, then you are specific to pass Microsoft Word accreditation!
How To Choose The Best Quality VPNs?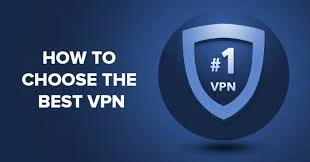 Let's face it – its 2020 and staying off the internet is impossible. However, the internet is not as safe as you think. There is a lot of privacy issues involved in it. Also, some sites, functions might be banned in your country, rendering them inaccessible. To bypass all that trouble and enjoy free access, you can use a VPN.
VPN or the Virtual Private Network is a connection technique that can help to add security and privacy to both public and private network. It masks your IP address by replacing it with another IP address from any gateway city the VPN provider offers. That way you can hide your location and protect your security, privacy and access all internet service that are not accessible from your location.
Here's a brief guide on how to choose the best vpns for 2020.
Tip 1: Purpose Of VPN
The first thing you should decide before getting a VPN is what you need it for. Last year saw radical changes on in VPN market. Many security vulnerabilities were found, many leading VPNs proved untrustworthy, prices dropped and a lot more happened. That's why you should choose your VPN cautiously.
Generally, corporate companies use it to protect their data. You as a private user, decide what you want it for – router-based household VPN? Or simultaneous multiple connections? If you need it for online streaming services, you will need a VPN with high speed, unlimited bandwidth and good connection. If you are someone who relies on public WI-FI you might want a VPN that protects privacy and security.
Tip 2: Qualities
Note that all VPNs come with their own set of pros and cons and you need to prioritize your needs. Some VPN excel at anonymity, some provide good speed and some encryption. If you are looking to watch a show that is banned in your area/country, you will want a VPN that can unlock that for you. If you are looking for privacy and anonymity, choose a VPN that has a secure encryption and does not retain logs.
Tip 3: Compatible Device
Choose the VPN depending on your device. Although the best vpns support all types of device and OS, there are some that do not work on all platforms. So, if you are an iPhone user who has a Windows PC, make sure the VPN works on both platforms otherwise it would just be a waste of money. Also, check how many devices can be connected at once.
Tip 4: Covered Location
The number of location and server becomes important when you are in a less populated or developed country. An area with servers near your location is important while choosing the VPN. The VPN should be able to tackle censorship and restriction easily in a limited internet service area.
Tip 5: UI
Lastly, make sure the VPN you use has a user-friendly interface. Pick something that has easy setup and configuration so you can easily use the VPN.
There you go! This should enable you to choose the best vpns!