The Advantages Of Getting Top VPNs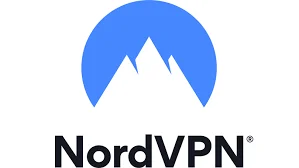 How would you feel if some intruder just barged into your home and violated your privacy? You'll be furious, right?
Well, something like that can and is happening with your internet privacy. The Internet Service Provider, any malicious site or hackers can snoop into your internet activity and private data. If they can access it, they can also steal it. How can you find a remedy to this situation?
You can use a VPN to protect yourself from any unwanted eavesdroppers. If you get one of the top VPNs you can enjoy a lot more other advantages as well. Take a look.
Security Is Priority
The most common reason anyone opts to use a VPN is security. Before, the corporate companies used VPN to keep their database secure from any hack or data breach. Now, the general public also has started to use VPN because they have become aware of the dangers that lurk within the internet.
If you use a VPN your Internet Service Provider will not be able to track your internet activity. Look for a VPN that uses strong encryption like AES-128. That way, all your data and will always be protected. VPN also protects you from DNS leak which means your IP address will not be revealed under any circumstances. The top VPNs use shared IP address which makes it impossible to track down any one individual. So you're covered in every possible way.
Remote Access
Any high-quality VPN will allow you to access your content from other locations. So if there are some restrictions on the site, you can still remotely access the content. This is very useful companies whose workers are scattered throughout a large geographical area. The employees can easily access the data irrespective of location and therefore the company can be more productive.
Anonymity Is Crucial
Some sites can be blocked in your area or country but that should not stop you from surfing the internet. With VPN you can stay anonymous and access geo-restricted sites with ease. VPN helps you to hide your virtual footprint so you cannot be traced back. 
For example, Netflix streaming can be blocked in a few areas. But you can bypass that with VPN. VPN will let you use a gateway city's IP address. You can choose a city where Netflix isn't blocked and enjoy Netflix streaming.
Faster Internet
VPN increases the bandwidth and efficiency of your network. Which means you can get an internet service that is much faster. However, note that strong encrypt-ions can sometimes slow the internet. But every VPN provider focuses on a particular feature and you should pick one that provides speed and more efficient internet. If you are looking for online streaming, use a VPN to increase speed.
Cheaper Flights
Flight ticket rates vary depending on the country. You can choose a country where the flight rates are the cheapest and use VPN to use an IP address of that country. That way you can book cheaper flights and other rental services.
Hope this short guide was helpful to find the best VPNs!

How To Choose The Best Quality VPNs?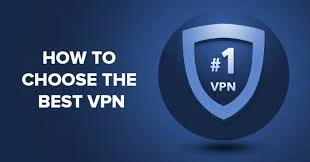 Let's face it – its 2020 and staying off the internet is impossible. However, the internet is not as safe as you think. There is a lot of privacy issues involved in it. Also, some sites, functions might be banned in your country, rendering them inaccessible. To bypass all that trouble and enjoy free access, you can use a VPN.
VPN or the Virtual Private Network is a connection technique that can help to add security and privacy to both public and private network. It masks your IP address by replacing it with another IP address from any gateway city the VPN provider offers. That way you can hide your location and protect your security, privacy and access all internet service that are not accessible from your location.
Here's a brief guide on how to choose the best vpns for 2020.
Tip 1: Purpose Of VPN
The first thing you should decide before getting a VPN is what you need it for. Last year saw radical changes on in VPN market. Many security vulnerabilities were found, many leading VPNs proved untrustworthy, prices dropped and a lot more happened. That's why you should choose your VPN cautiously.
Generally, corporate companies use it to protect their data. You as a private user, decide what you want it for – router-based household VPN? Or simultaneous multiple connections? If you need it for online streaming services, you will need a VPN with high speed, unlimited bandwidth and good connection. If you are someone who relies on public WI-FI you might want a VPN that protects privacy and security.
Tip 2: Qualities
Note that all VPNs come with their own set of pros and cons and you need to prioritize your needs. Some VPN excel at anonymity, some provide good speed and some encryption. If you are looking to watch a show that is banned in your area/country, you will want a VPN that can unlock that for you. If you are looking for privacy and anonymity, choose a VPN that has a secure encryption and does not retain logs.
Tip 3: Compatible Device
Choose the VPN depending on your device. Although the best vpns support all types of device and OS, there are some that do not work on all platforms. So, if you are an iPhone user who has a Windows PC, make sure the VPN works on both platforms otherwise it would just be a waste of money. Also, check how many devices can be connected at once.
Tip 4: Covered Location
The number of location and server becomes important when you are in a less populated or developed country. An area with servers near your location is important while choosing the VPN. The VPN should be able to tackle censorship and restriction easily in a limited internet service area.
Tip 5: UI
Lastly, make sure the VPN you use has a user-friendly interface. Pick something that has easy setup and configuration so you can easily use the VPN.
There you go! This should enable you to choose the best vpns!