4 Questions that You Must Ask a Roofer Before Hiring?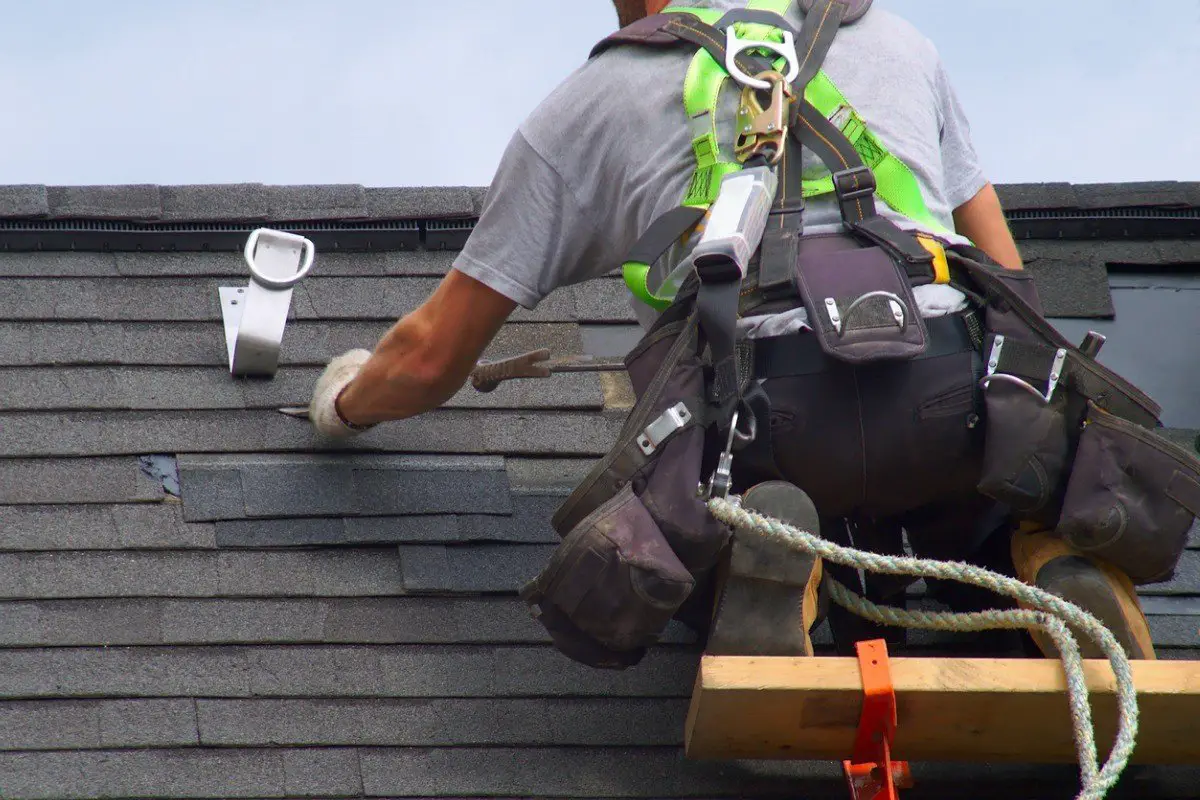 Summer is the perfect season for any kind of construction work because the heat can easily dry off any structure easily. That's the reason why you mostly find your favorite roofers busy these days. The roof must be in excellent condition all the time because it is responsible for the safety of the whole building. It prevents the excess rainwater from coming in contact with the rest of the building. That's why if the rainy season prolongs, then it is mandatory to inspect the roof. Before you hire residential roofing services to install or fix the damages, make sure you ask the following questions from the roofer.
Which roof is better for me?
This is a typical question that is mandatory to ask from a roofer if you are installing a new roof or replacing the existing one. There are several kinds of roofs and most people select a roof type based on their budget, which is a wrong way of doing things. Because every roof is designed to perform under specific weather conditions. If it is not compatible with the weather, then you'd require frequent roof repair service and the life expectancy would be very low. That's why to ask this question from the roofer to understand your situation perfectly.  
How good is your team?
Being concerned about the experience and expertise of a company is a normal thing and that's exactly why you must ask this question. Everyone loves to hire an experienced company, but only a few must up courage to ask tough questions. Asking this question will remove any doubts that you have in mind about the expertise of the company. Roofing is a very challenging task that's why the roofing company must be experienced and should have a highly skilled team at their disposal. A good combination of these two makes an excellent team. So, ask this question to remove any doubts that you might have.  
Is your company registered?
It is a credibility-based question and it is asked when you try to gauge the company from a legal perspective. Hiring a non-registered company can have severe consequences. For example, a company that isn't registered isn't bound to follow any law or quality regulation. The situation becomes critical when such a company offers a warranty because you'd never know if you would ever find them again. That's why always trust a roofing contractor that is registered and has a valid license for the construction work. Such information is usually shared on the website or if you are lucky, then you can find it in their office as well. 
Are you insured?
It is probably one of the highly ignored questions ever. People are often attracted to the price, not to the quality of service they are getting until something bad happens. The insurances are mandatory to protect your rights. Just imagine that the work is in progress and the contractor mistakenly causes damage or something happens out of the blue. Who do you think would pay for the damages? The contractor would never want to pay if he's now insured. However, on the other end, a contractor that is insured would cover up the damages with the insurance money easily. 
Finding a good roofer is quite a challenge and it has become relatively easier to do so because a lot of information can be found online. In short, you must investigate the company before hiring otherwise you are putting your investment at risk. An easy way to find a good contractor is to prepare a good list of questions and get a clear answer for them. Afterward, get everything in writing with a date. 
Always Hire Stump Grinding Los Angeles Specialists | Best Techniques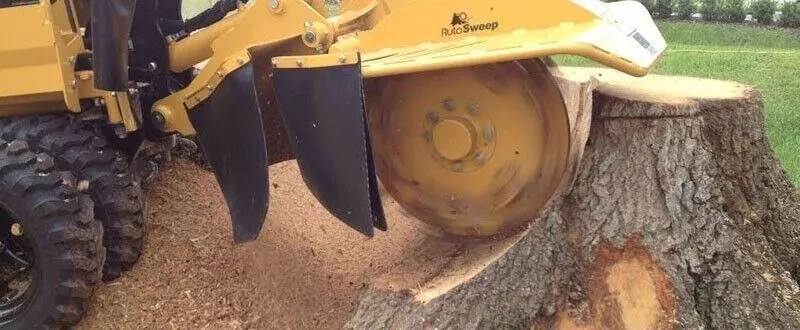 When a tree is removed from your building, you are most likely entrusted with a stump that needs to be removed. Need you to choose to handle this awkward task, don't be surprised if you wind up investing numerous days trying to get the stump out. Here's why we suggest having every one of your tree services done by a Stump Grinding Los Angeles specialist.
Stump grinding is a common action to take when taking care of tree removal. Not only does it remove a remaining product that might pose a safety hazard, but however it also creates a chance to beautify your landscape. Nevertheless, you should consider employing specialists rather than preparing a do-it-yourself project. Below's why this task is ideal entrusted to the professionals.
Stump Grinding Los Angeles Guidelines
Complex Stump-Grinding Machinery
Some homeowners select to rent stump mills and also try to do this themselves. Even though it might seem affordable, discovering how the controls stump grinding machine job and running it securely is not so basic. Some devices are rather complicated, and a professional understands how to do the task successfully and securely.
Protective Gear
Using a stump grinder without essential protective garments is harmful. You must have eye and ear defence when performing this activity. Specialists in Stump Grinding Los Angeles are educated to understand what is needed to keep the procedure risk-free for them and everybody else in the home.
Initial Prep Work
Before any job starts, the area around the stump base must be well-prepared. Specialists recognize what is required to make the procedure quick and efficient. For instance, removing rocks near the base of the stump aids in shielding the grinding tools from damage. The stump may also require to be trimmed close to the ground before using the grinder to make the procedure faster.
Safety And Security Guidelines
Stump grinding does have its risks. A professional has to guarantee that the grinder remains in good condition before the job starts. A defective stump mill can harm the employee and others around the property. Stump cleaners recognize what kind of stumps they can serve and the most effective approach to finishing the job. Kids and also pet dog's ought to be kept away at all times throughout elimination.
High-Tech Equipment
Arborists additionally keep the professional-grade machinery required for Stump Grinding Los Angeles. They may skill in the complexities of safely and also properly running a stump mill. They also understand how to take care of other possibly hazardous devices that may need to execute the job, including backhoes and chainsaws.
Security Equipment
Stump grinding poses numerous security risks. Without the correct practices, timber can become airborne when placed into the grinder, and the equipment makes loud noises that can harm hearing.
Experts will implement the required preventative measures. They'll use eye and ear security and set up short-term obstacles to consist of any flying particles.
Property Preparation
These experts also recognize the concerns that can develop during stump grinding. If things obtain caught in the device, it can cause the device to break down, developing a delay. As such, they'll execute a detailed evaluation of the building before work starts and eliminate any type of rocks, sticks, and other particles.
It's Inexpensive
Considering the price of leasing a stump mill, safety equipment and all other tools may require for this type of task, and the time spent, you can much better off working with stump cleaners ahead and getting the job right the first time. With an expert, you do not need to overwhelm trying to identify how effective equipment like a stump grinder functions or how to run the controls. All these jobs can take care of by somebody that understands.
Quality Cleaning
Arborists dedicate to leaving home looking better than when they first got here. If there's a stack of timber chips from the grinding, they'll transport it away for handling.
You can also have them pile it elsewhere on the residential or commercial property for future landscape design uses, such as mulching. Merely work out the details before the project starts.
Tree Stumps Are Inconvenient
When it comes to landscape design and taking care of your lawn, having a tree stump is bothersome and takes up valuable room. When mowing your grass or utilizing various other devices, it might potentially trigger problems with the machinery and make your gardening duties more difficult than needed.
Eliminating the tree stump can likewise maximize some area to include in the aesthetic appeal of your backyard or to plant a brand-new tree!
Easy Steps To Grind A Stump
Tree stumps are not just an eyesore but additionally a danger for individuals on residential or commercial property. This is why it helps to eliminate them extensively. Among the many methods used, certified arborists think that using a tree stump grinder is an effective way to remove the location. As a leading Stump Grinding Los Angeles supplier, we have put together this overview about stump grinding to help you.
Prepare Your Workspace
Before utilizing the maker, it aids in preparing the site by eliminating any type of rocks and particles from around the stump. Then, reduced the stump as short as feasible with the help of a chainsaw. Enclose the area to keep animals and also individuals far from it.
Relocate The Stump Grinder Right Into Placement
After preparing the work website, position the tree stump mill appropriately to start working. Make sure the angle is comfortable for you. Remember that you might have to transform the height and angle several times when grinding the stump. However, avoid changing the setting of the take care of when the device is on. Make use of the locks on the wheel as well as when required.
Grind A Part Of The Stump
Keep in mind to reposition the mill for more efficiency. It helps to change the angle each time you fall regarding 80– 100 millimetres on the stump. This will certainly aid you in getting the job done quickly.
Reposition The Equipment
When the stump can lower to ground level, push the tools toward the centre of the trunk and secure its wheels in position. Set the take care of at an appropriate elevation and grind it until you wind up with a gotten rid of room.
Cover The Area With Dirt
Turn off the ignition and see that the stump mill may shut off completely. Load the hole with fresh dirt and timber chips to avoid any safety dangers. You can likewise plant turf or any other seeds and rake the layers to help them expand.
Educating Your Team
Ensure operators recognize the equipment and have discovered exactly how to run it appropriately under close supervision. Train operators on the basic general concepts of stump removal and the particular operation of the stump cutter they are utilizing. Any Stump Grinding Los Angeles operator must read and recognize the maker's operator handbook before running the equipment.
Usually, injuries occur when it's late in the day and/or when employees are trying to rush with their jobs. Preventative measures require to ensure safety and security practices can comply with and don't end up being lax throughout these times. Running a stump cutter requires concentration and emphasizing safety and security practices under all problems.