7 Mistakes You Should Avoid When Hiring A Cleaning Service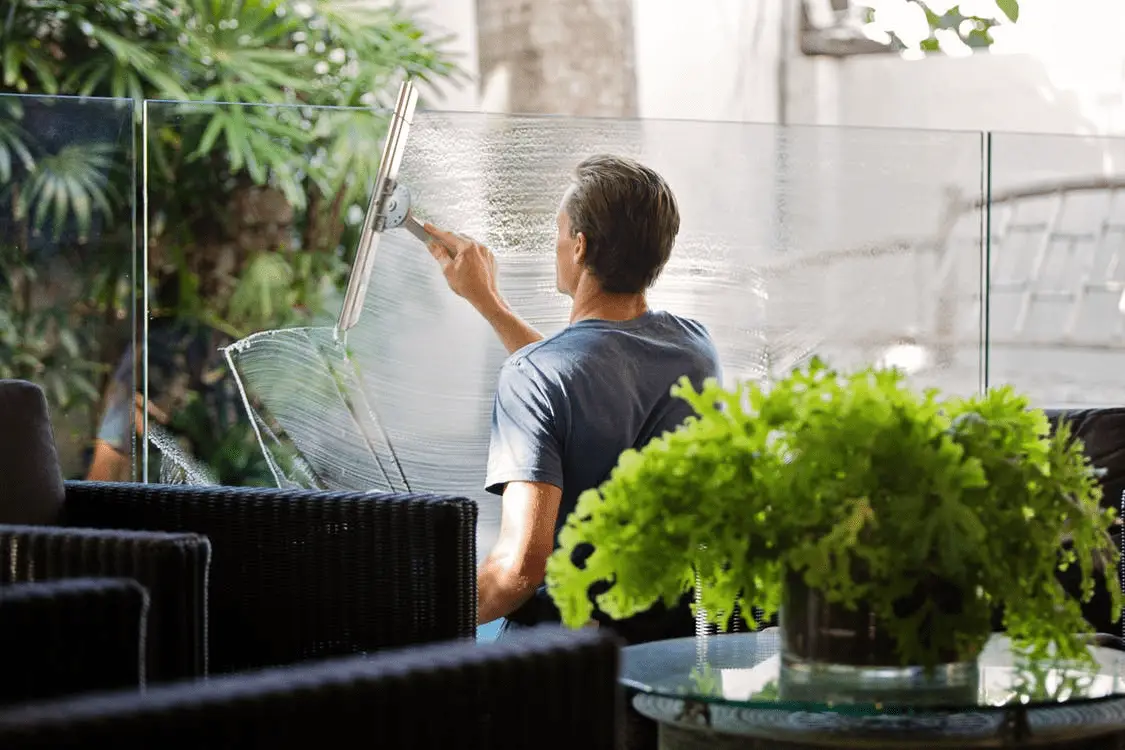 It is a given that you need to keep your house clean, but this can prove to be a challenging task, especially when you are often caught up with work and other activities that need to be prioritized. Fortunately, you can now leverage on technology to help you around the house such as robots that can vacuum your floor.
There is also the option for you to hire a cleaning service, but before you do, take note of some of the common mistakes that you should try to avoid in doing so.
1. Going for the Lowest Price
One of the mistakes that you should avoid when hiring a cleaning service is going for the lowest price available. There might be a trade-off between the price you have to pay and the quality of the cleaning service you get. A good quality service often comes with a price, but there are instances wherein you will be able to get a good deal through a loyalty program or a membership discount.
2. Hiring the First Cleaner Available
Another mistake to avoid is hiring the first cleaner available. When you don't have the time to clean your house, you may also not have a lot of time to spare in searching for cleaners. However, this doesn't mean that you need to go with the first cleaner available because there might be other cleaning services that can offer a better service.
3. Neglecting a Background Check on the Cleaner
You should always research about the cleaning service company before you hire their cleaners. The cleaning professionals at https://mymaid.co.nz/ believe that cleaners must have the expertise in delivering what is expected of them. You will have a good insight on the capabilities of the cleaners once you read the reviews and feedback of their previous clients. You can look for reviews from the official page of the cleaning company, as well as on their official social media accounts.
4. Lack of a Cleaning Contract or Agreement
When you hire the services of a cleaning agent, make sure that you draft a contract that both parties agree upon. This is to ensure that they will be able to deliver what they promise, and on the other hand, the contract will also serve as a guarantee that they get paid accordingly. Make sure that you specify your terms and conditions in the contract or agreement that you draft.
5. Falling for Cleaners Without Tools and Equipment
Always check that the cleaner you hire has the proper tools and equipment needed for cleaning your home. If the cleaners lack tools, then there is a great chance that they will not be able to complete the cleaning task expected of them. It can also be that they would ask you to source out their materials for them, which can prove to be inconvenient since you are already paying for their services.
6. Choosing a Cleaner Without Insurance Coverage
Make sure that the cleaner you hire is covered by the proper liability insurance. This is for your protection, as well as for the protection of the cleaner in case an accident happens while they are rendering their cleaning services to your home. Slips and falls are common risks in the cleaning industry and this should be the least of your worries if the cleaner you hire has the proper insurance coverage.
7. Selecting a Cleaner Firm Without a Proper License to Operate
Finally, ensure that the cleaning company has the proper licenses to operate. It is important that the cleaners you hire come from cleaning companies that are recognised officially by local cleaning bodies. Thus, verify the facts first by checking their documents such as proofs of the previous jobs they have rendered, as well as their professional experience certificates. This will offer you a certain protection from being scammed in terms of cleaning quality and price.
IMAGE SOURCE: https://bit.ly/2Xl5wT7
Hiring a cleaning service to ensure that your home is clean and organised is a viable solution if you are often busy with work and other things that need to be prioritized. Nevertheless, when you hire a cleaning service, don't only go for the one offering the lowest price or falling for a cleaner who isn't familiar with the process of the business. Don't make the mistake of not having a clear agreement in terms of the cleaning arrangement either. Rather, enlist the services of reliable and reputable cleaners who are backed up by the testimonies of their previous clients.


6 Simple Ways to Create a Luxury Interior Look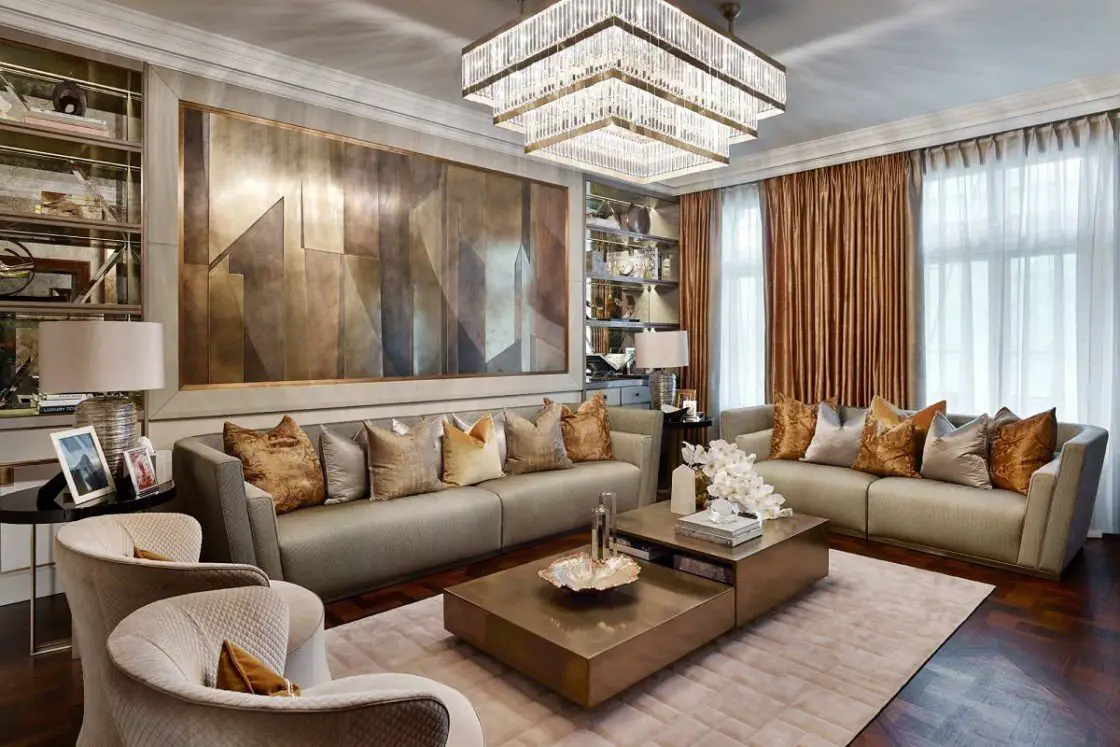 You might think that to achieve a luxurious look in your home interior, you need to spend a fortune. But that's not always the case. There are some simple, affordable tricks you can use to give your home an elegant, high-end look.
In this article, we'll show you some easy ways to create a luxurious look in your home, using simple, everyday items. So whether you're looking to update your home for the holidays or just want to add a touch of luxury to your everyday life, read on for some tips and ideas.
Making the Most of Space and Light
One of the first things you need to consider when trying to create a luxurious look in your home is space and light. You want to make sure that your rooms are spacious and well lit. This can be done with clever furniture placement and by using light colors and materials in your decor.
Using natural light is also key. Make sure your windows are clean and that you aren't blocking the light with heavy curtains or custom furniture Dubai. If you can't let natural light into the room, consider using artificial light sources that simulate sunlight, such as floor lamps or table lamps with halogen bulbs.
Finding the Right Color Palette
When it comes to luxury, color is key. You want to create a palette that is both inviting and eye-catching. Often, muted colors like grays and beiges are a safe bet, as they create a sense of understated elegance.
But don't be afraid to experiment with brighter hues too. A pop of color can really make a room stand out, and it can be a great way to inject your own personal style into your home décor. Just make sure that the colors you choose work well together, and that they complement the furniture and other accessories in the room.
Choosing the right color palette is essential if you want your home to look luxurious.
Adding Glamorous Decor and Accessories
You can add glamorous decor and accessories to make your home look luxurious.
Start by choosing pieces that have a luxurious look and feel. Think about materials like silk, velvet, and leather, and select pieces with eye-catching details, like beading and embroidery. You can also add luxury with accessories like throws, pillows, rugs, and drapes.
By adding these touches, you'll create a luxurious look that will make your home feel like a palace.
Upgrading Your Furniture for Luxury Appeal
When it comes to making your home look luxurious, upgrading your furniture is key. Instead of buying low-cost mass produced furniture, opt for higher quality pieces that are both stylish and timeless. Invest in statement pieces like a velvet armchair, a statement rug or an unconventional accent, like a faux fur throw pillow or a tufted ottoman, to add texture and personality to any room.
Look for hardwood frames for longevity and reliability. Look for genuine leather or velvet upholstery for durability and luxury feel. To make sure your furniture looks luxurious in the long run, be sure to go for pieces with quality fabrics as well as ones which are free from visible stitching flaws. Go for neutral colors like whites, grays, and beiges instead of bold patterns so they're easier to mix and match with other furnishings in the room.
Taking the time to find the right pieces will ensure that your home looks luxurious without being too overwhelming or gaudy. With the right pieces of furniture, your living space will feel warm and inviting while still maintaining an air of sophistication and luxury.
Linking Up With Luxury Fabrics
Linking up with luxury fabrics is also a great way to take your interior from drab to fab. There's nothing quite like the feeling of luxurious, soft fabrics like silk and velvet draped across surfaces and furniture. And, of course, adding a pop of pattern here and there, such as a floral or paisley print can give your space just the right amount of flare.
Don't stop at fabric for furniture, though—curtains, bedspreads, and pillows can easily be taken from plain to plush by upgrading the material. And if you want to add a softer feel underfoot, go for a wool or shag rug.
But we don't have to stick to traditional fibers either—there are plenty of innovative fabrics available these days that offer texture, color, and sheen without compromising on comfort and style. From leather seating to wall coverings made of unprocessed cotton or linen… it's time to explore your fabric options!
Create a Relaxing Atmosphere With Aromatherapy
Creating a relaxing atmosphere in your home doesn't have to be complicated. One of the easiest and most luxurious ways to do this is with aromatherapy. There are lots of versatile essential oils that you can use to bring aromatherapy into your home and fill it with soothing fragrances.
If you're looking for something more subtle, you can invest in an essential oil diffuser which will gradually release the aroma into the air. If you prefer stronger scents, try candling—simply burning a candle for up to an hour and filling the air with delightful smells. You can also place essential oil on scent sticks or try using reed diffusers, which work like a mini-candle but are safer as they don't use any flame.
Essential oils don't just make your space smell good; they have therapeutic benefits too! Soothing fragrances like lavender, chamomile and bergamot are known to reduce stress levels and enhance relaxation. So, create a calming oasis in your home by introducing the right kind of smell!
Conclusion
So, when you're considering how to make your home look luxurious, it's important to think about all of the different elements that contribute to the look and feel of a space.Texture, color, light, and furniture placement all play a role in creating a luxurious interior, and by considering all of these factors, you can create a look that's perfect for you and your family.