7 Mistakes You Should Avoid When Hiring A Cleaning Service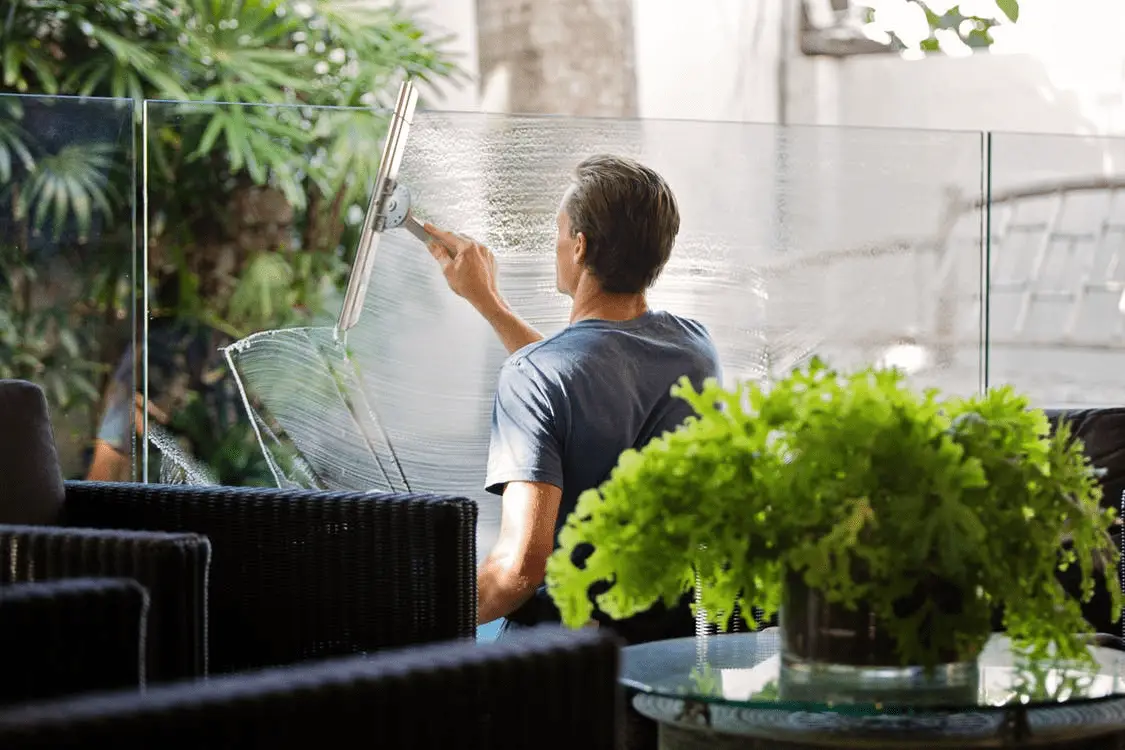 It is a given that you need to keep your house clean, but this can prove to be a challenging task, especially when you are often caught up with work and other activities that need to be prioritized. Fortunately, you can now leverage on technology to help you around the house such as robots that can vacuum your floor.
There is also the option for you to hire a cleaning service, but before you do, take note of some of the common mistakes that you should try to avoid in doing so.
1. Going for the Lowest Price
One of the mistakes that you should avoid when hiring a cleaning service is going for the lowest price available. There might be a trade-off between the price you have to pay and the quality of the cleaning service you get. A good quality service often comes with a price, but there are instances wherein you will be able to get a good deal through a loyalty program or a membership discount.
2. Hiring the First Cleaner Available
Another mistake to avoid is hiring the first cleaner available. When you don't have the time to clean your house, you may also not have a lot of time to spare in searching for cleaners. However, this doesn't mean that you need to go with the first cleaner available because there might be other cleaning services that can offer a better service.
3. Neglecting a Background Check on the Cleaner
You should always research about the cleaning service company before you hire their cleaners. The cleaning professionals at https://mymaid.co.nz/ believe that cleaners must have the expertise in delivering what is expected of them. You will have a good insight on the capabilities of the cleaners once you read the reviews and feedback of their previous clients. You can look for reviews from the official page of the cleaning company, as well as on their official social media accounts.
4. Lack of a Cleaning Contract or Agreement
When you hire the services of a cleaning agent, make sure that you draft a contract that both parties agree upon. This is to ensure that they will be able to deliver what they promise, and on the other hand, the contract will also serve as a guarantee that they get paid accordingly. Make sure that you specify your terms and conditions in the contract or agreement that you draft.
5. Falling for Cleaners Without Tools and Equipment
Always check that the cleaner you hire has the proper tools and equipment needed for cleaning your home. If the cleaners lack tools, then there is a great chance that they will not be able to complete the cleaning task expected of them. It can also be that they would ask you to source out their materials for them, which can prove to be inconvenient since you are already paying for their services.
6. Choosing a Cleaner Without Insurance Coverage
Make sure that the cleaner you hire is covered by the proper liability insurance. This is for your protection, as well as for the protection of the cleaner in case an accident happens while they are rendering their cleaning services to your home. Slips and falls are common risks in the cleaning industry and this should be the least of your worries if the cleaner you hire has the proper insurance coverage.
7. Selecting a Cleaner Firm Without a Proper License to Operate
Finally, ensure that the cleaning company has the proper licenses to operate. It is important that the cleaners you hire come from cleaning companies that are recognised officially by local cleaning bodies. Thus, verify the facts first by checking their documents such as proofs of the previous jobs they have rendered, as well as their professional experience certificates. This will offer you a certain protection from being scammed in terms of cleaning quality and price.
IMAGE SOURCE: https://bit.ly/2Xl5wT7
Hiring a cleaning service to ensure that your home is clean and organised is a viable solution if you are often busy with work and other things that need to be prioritized. Nevertheless, when you hire a cleaning service, don't only go for the one offering the lowest price or falling for a cleaner who isn't familiar with the process of the business. Don't make the mistake of not having a clear agreement in terms of the cleaning arrangement either. Rather, enlist the services of reliable and reputable cleaners who are backed up by the testimonies of their previous clients.


Benefits of Investing in Quality Landscaping which Enhancing Property Value
Introduction
Have you ever wondered why some properties seem to stand out from the rest, with their perfectly manicured lawns and well-designed gardens? The answer lies in quality landscaping, which can make a significant difference not only in the appearance of your property but also in its overall value. This article will explore the numerous benefits of investing in quality landscaping, from enhancing property value and curb appeal to creating a more sustainable and energy-efficient environment.
let's dive into the world of landscaping and discover why it's worth the investment.
1. Boosting Property Value and Curb Appeal
One of the most significant benefits of investing in quality landscaping is the potential to increase your property's value. According to a study by the American Society of Landscape Architects, well-designed landscaping can add up to 15% to the value of a home. This means that if your property is worth $300,000, quality landscaping could potentially add an extra $45,000 to its value.
In addition to increasing property value, quality landscaping also enhances curb appeal, making your home more attractive to potential buyers. A well-maintained lawn, healthy trees and plants, and attractive hardscaping elements such as walkways and patios can create a welcoming and inviting atmosphere that appeals to potential buyers.
2. Creating a Functional and Attractive Outdoor Living Space
Another benefit of investing in quality landscaping is the ability to create a functional and attractive outdoor living space. By thoughtfully designing your landscape, you can create an extension of your indoor living space that encourages relaxation, entertainment, and enjoyment of the outdoors.
Some elements that can contribute to a functional and attractive outdoor living space include:
Patios and decks: By adding a patio or deck, you can create an area for outdoor dining, entertaining, or simply relaxing.
Outdoor kitchens: An outdoor kitchen can take your outdoor entertaining to the next level, allowing you to cook and serve meals outside.
Fire pits and fireplaces: These features can provide warmth and ambiance, making your outdoor space more inviting during cooler evenings.
Water features: Fountains, ponds, and other water features can add a sense of tranquility and beauty to your landscape.
Outdoor lighting: Well-placed lighting can enhance the safety and ambiance of your outdoor living space, allowing you to enjoy it well into the evening.
3. Environmental Benefits of Quality Landscaping
Investing in quality landscaping can also have numerous environmental benefits. Some of these include:
Improved air quality: Trees and plants help to filter out pollutants and produce oxygen, improving the air quality around your property.
Reduced soil erosion: Properly designed landscaping can help to prevent soil erosion, protecting your property from potential damage.
Stormwater management: Quality landscaping can help to manage stormwater runoff, reducing the risk of flooding and protecting local waterways from pollution.
Wildlife habitat: By incorporating native plants and other elements that support local wildlife, your landscape can provide valuable habitat for birds, insects, and other creatures.
4. Improving Energy Efficiency with Strategic Landscaping
Quality landscaping can also contribute to improved energy efficiency in your home. By strategically planting trees and other vegetation, you can create shade that helps to keep your home cooler in the summer and reduce your reliance on air conditioning. Similarly, well-placed trees and shrubs can act as windbreaks, helping to insulate your home from cold winds during the winter months.
5. The Role of Professional Landscapers in Achieving Quality Landscaping
While it's possible to tackle some landscape projects on your own, hiring a professional landscaper can ensure that you achieve the best results possible. Professional landscapers have the knowledge, experience, and tools to create a landscape that is both beautiful and functional. They can also help you choose the right plants and materials for your specific climate and property conditions, ensuring that your investment in landscaping is a success.
6. Sustainable Landscaping: A Long-Term Investment
By investing in sustainable landscape practices, such as using native plants, conserving water, and minimizing the use of harmful chemicals, you can create a landscape that is not only beautiful but also environmentally friendly. Sustainable landscape can also save you money in the long run by reducing water and maintenance costs.
7. Conclusion: The Value of Quality Landscaping
In conclusion, investing in quality landscaping offers numerous benefits, from increasing property value and curb appeal to creating a functional and attractive outdoor living space. Additionally, quality landscaping can provide environmental benefits and improve energy efficiency, making it a smart investment for any property owner. By working with professional landscapers and incorporating sustainable practices, you can ensure that your investment in landscaping is both beautiful and long-lasting.