I'm feeling curious: Discover Google Tricks and Games to Satisfy Your Curiosity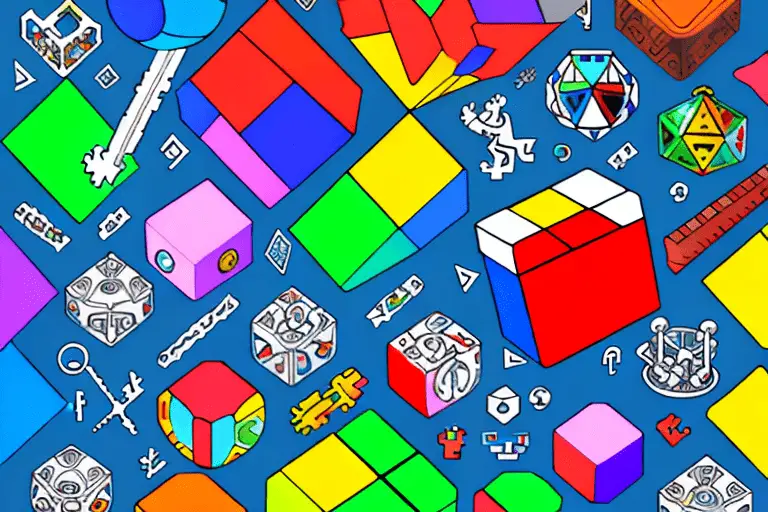 I'm feeling curious: Google is known for its vast range of services and features, but did you know that it also hides an array of tricks and games? These hidden gems can add an extra layer of fun and curiosity to your Google experience. From interactive doodles to hidden games and search bar tricks, there's so much to explore. Let's dive in and uncover the secrets behind Google's hidden features.
Understanding Google's Hidden Features
If you're new to the world of Google's hidden features, it's essential to start with the basics. Understanding how these tricks and games work will enhance your experience and allow you to fully appreciate the brilliance behind them.
Google's hidden features are not just limited to search results and productivity tools. They extend to a realm of entertainment and engagement that can surprise and delight users. These hidden gems can be found within the vast Google ecosystem, waiting to be discovered and explored.
The Basics of Google's Hidden Games
Google's hidden games are designed to entertain and engage users. These games can vary from simple puzzles and quizzes to more complex challenges. The best part is that you don't need to install additional apps or visit external websites to access them. They're all right there, integrated seamlessly into the Google experience.
One popular hidden game is the Google Doodle, a temporary alteration of the Google logo on the search engine's homepage. These interactive doodles commemorate special occasions, historical events, and notable figures. They often feature mini-games or interactive elements that allow users to have fun while learning something new.
Another hidden game is the "Google Gravity" trick. By searching for "Google Gravity" and clicking on the "I'm Feeling Lucky" button, the entire search page will appear to fall apart and obey the laws of physics. It's a playful way to experience the power of gravity in a virtual environment.
The Science Behind Google's Tricks
Google's tricks are not just for casual amusement; they also serve as a testament to the incredible technology behind the search engine. These tricks often involve complex algorithms and coding to deliver a delightful experience to users.
For example, the "Google Snake Game" is a hidden gem that pays homage to the classic Snake game found on early mobile phones. By searching for "Snake Game" on Google, users can play the game directly within the search results page. The game's mechanics and smooth gameplay are a result of sophisticated programming and optimization.
Google's tricks also showcase the company's commitment to innovation and pushing the boundaries of technology. The "Google Pac-Man" doodle, released in 2010 to celebrate the game's 30th anniversary, allowed users to play the iconic arcade game directly on the Google homepage. This interactive doodle required advanced coding techniques to recreate the game's mechanics and graphics within a browser environment.
By exploring the science behind these tricks, you can gain a deeper appreciation for the engineering marvel that is Google. The intricate algorithms, the seamless integration of interactive elements, and the optimization for various devices all contribute to creating a captivating user experience.
Exploring Google's Interactive Doodles
You've likely come across Google's doodles, which are special variations of the search engine's logo to commemorate specific events, holidays, or noteworthy individuals. But did you know that many of these doodles are interactive? They offer a unique and playful way to engage with Google's homepage.
When you visit the Google homepage, you might expect to see the familiar search bar and the iconic Google logo. However, on certain occasions, you'll be greeted with a delightful surprise – an interactive doodle. These doodles are not just static images; they are dynamic and engaging experiences that allow users to immerse themselves in a world of creativity and fun.
The History of Google Doodles
Google Doodles have been around since the late 1990s, showcasing artistic renditions of the logo. What started as a simple way to acknowledge holidays and events quickly evolved into something much more interactive and entertaining.
As technology advanced and the capabilities of web browsers expanded, Google began to experiment with interactive elements in their doodles. What began as a static image soon transformed into a canvas for mini-games, puzzles, and even virtual tours.
Each doodle is carefully crafted to reflect the theme or occasion it represents. Whether it's a famous scientist's birthday, a historical milestone, or a global celebration, the doodle team at Google puts in hours of work to ensure that the interactive experience is not only enjoyable but also educational and informative.
How to Access and Play Google Doodles
Accessing and playing Google Doodles is a breeze. Simply visit the Google homepage on a specific event or holiday, and you'll likely find an interactive doodle waiting for you. It's like stumbling upon a hidden treasure while browsing the internet.
Once you've encountered a doodle, all you need to do is click or tap on it to start the interactive experience. You might find yourself solving puzzles, playing games, or exploring virtual worlds. The possibilities are endless, and each doodle offers a unique adventure.
One of the fascinating aspects of Google Doodles is that they are often time-limited. They appear on the homepage for a specific day or period, making them even more special. If you miss a doodle, don't worry – Google has an archive where you can revisit past doodles and relive the interactive experiences.
So the next time you find yourself on the Google homepage, keep an eye out for an interactive doodle. Take a break from your regular search activities and embark on a journey of creativity and discovery. You never know what wonders await you behind that colorful logo.
Google Search Bar Tricks to Try
The Google search bar is where most of us start our online exploration. But did you know that it's also a gateway to a world of hidden tricks and commands? These search bar tricks can save you time, provide instant information, or simply entertain you during your search journey.
When it comes to the Google search bar, there's more than meets the eye. It's not just a simple text input field; it's a powerful tool that can do so much more. Let's dive into some of the fascinating and useful tricks you can try.
Fun Commands for the Google Search Bar
Google's search bar is not only functional but also playful. It offers a range of fun commands that can bring a smile to your face. For example, have you ever tried typing "do a barrel roll" or "askew" into the search bar? Give it a go, and watch as the entire page spins or tilts, offering a surprising visual effect. It's a delightful little Easter egg that Google has hidden for your amusement.
But the fun doesn't stop there. You can also try typing "Google in 1998" to take a trip down memory lane and experience the search engine's retro look from its early days. Or how about searching for "Google gravity" and clicking on the "I'm Feeling Lucky" button? Prepare to be amazed as the entire page succumbs to the force of gravity, with all the elements falling and bouncing around.
Practical Google Search Bar Tricks
While the fun commands are entertaining, the Google search bar also offers practical tricks that can make your everyday tasks easier. It's like having a virtual assistant right at your fingertips.
One of the most useful features is its ability to function as a calculator. Instead of opening a separate calculator app or reaching for your physical calculator, simply type a math equation directly into the search bar. Whether it's simple arithmetic or complex calculations, Google will provide you with the answer instantly. It's a convenient way to perform quick calculations without any hassle.
Additionally, the Google search bar can be your go-to tool for unit conversions. Need to convert currency, measurements, or any other unit? Just specify the desired conversion in the search bar, and Google will do the rest. For example, if you want to know how much 10 USD is in EUR, simply type "10 USD to EUR" into the search bar, and Google will give you the accurate conversion rate. It's a handy feature for travelers, students, or anyone who deals with different units on a regular basis.
So the next time you use the Google search bar, remember that it's not just a simple search tool. It's a treasure trove of hidden tricks and practical features waiting to be discovered. Whether you want to have some fun or make your life easier, give these Google search bar tricks a try and unlock a whole new world of possibilities.
Google's Hidden Games and Where to Find Them
If you're on the hunt for more extensive gaming experiences, Google has you covered. The search engine giant has developed a collection of in-browser games and hidden games accessible from various devices. Let's explore where and how to find these hidden gaming treasures.
Google, known for its innovative and ever-expanding services, has a delightful surprise for gamers. In addition to its search engine prowess, Google has created a world of entertainment within its own platform. From classic games to hidden gems, Google's gaming offerings are sure to captivate players of all ages and interests.
Google's In-Browser Games
You might be surprised to learn that Google has a collection of in-browser games that can provide hours of entertainment. These games are cleverly hidden within the search engine itself, waiting to be discovered by curious users. To access these games, simply search for specific titles like "T-Rex Game" or "Solitaire," and you'll be able to enjoy these games without leaving the search results page.
The T-Rex Game, for example, is a pixelated adventure where players control a cute little dinosaur navigating a treacherous desert landscape. With simple controls and addictive gameplay, this game is perfect for a quick gaming session during a study break or a moment of downtime.
On the other hand, Solitaire offers a more relaxed and strategic gaming experience. This timeless card game challenges players to arrange a deck of cards in a specific order, testing their problem-solving skills and patience. Whether you're a seasoned Solitaire player or new to the game, Google's version is a fantastic way to unwind and sharpen your mind.
Google's Hidden Games on Mobile
If you prefer gaming on your mobile device, Google hasn't forgotten about you. On Android devices, you can access hidden games that will surprise and delight you. One such hidden gem is the Google Play Games easter egg. This playful surprise can be unlocked by following a simple set of steps.
To discover this hidden game, navigate to the Settings menu on your Android device. Once there, tap on the Android version repeatedly, as if you were trying to unlock a secret code. Suddenly, you'll be greeted with a delightful surprise, transporting you to a world of whimsical gameplay.
The Google Play Games easter egg is a testament to Google's commitment to providing unique and enjoyable experiences for its users. This hidden gem showcases the company's playful side and offers a refreshing break from the daily grind. Whether you're a casual gamer or a dedicated enthusiast, Google's hidden games on mobile are sure to bring a smile to your face.
In conclusion, Google's hidden games and in-browser offerings are a testament to the company's dedication to providing entertainment and fun in unexpected places. From the T-Rex Game to Solitaire and the Google Play Games easter egg, these hidden gaming treasures are waiting to be discovered by adventurous players. So, the next time you find yourself searching on Google or tinkering with your Android device, don't forget to explore these hidden gems and embark on a gaming adventure like no other.
Enhancing Your Google Experience
Beyond the hidden tricks and games, there are additional ways to enhance your overall Google experience. These customization options and Easter eggs add personalization and surprise elements to your everyday interactions with the search engine.
When it comes to customizing your Google experience, the possibilities are endless. Not only can you change the background image to something that resonates with you, but you can also enable dark mode for a sleek and stylish interface. Imagine searching for information on a dark-themed Google page, with the search results popping out in vibrant colors, creating a visually pleasing experience.
But it doesn't stop there. Google offers various themes that allow you to add a personal touch to your search engine. Whether you're a fan of cute animals, breathtaking landscapes, or abstract art, there's a theme for every taste. Imagine searching for the latest news or your favorite recipes, surrounded by a beautiful backdrop that brings you joy and inspiration.
Customizing Google for Fun and Efficiency
Google allows you to personalize your search engine experience. You can change the background image, enable dark mode, or add a personal touch through various themes. Experiment with these customization options and create a Google environment that reflects your style and preferences.
But wait, there's more! Did you know that you can even customize the Google logo? Yes, you heard it right. Google allows you to create your own personalized logo using their "Doodle" feature. You can add your favorite colors, shapes, and even your own drawings to make the Google logo truly yours. Imagine starting your day with a unique and personalized Google logo that puts a smile on your face.
Google Easter Eggs and Their Surprising Functions
Google loves to hide surprises in its products, and this includes Easter eggs within its search engine. These hidden features can range from a simple "askew" command to aligning search results in a spiral pattern. Exploring these Easter eggs can be a fun way to stumble upon unexpected functionalities and quirky interactions.
For example, did you know that you can play a game of "Snake" right in the Google search results page? Simply search for "Snake game" and watch as the classic game unfolds before your eyes. It's a nostalgic treat that brings back memories of simpler times.
Unlock the fun and satisfaction that lies within Google's hidden features. From the basics of hidden games to interactive doodles, search bar tricks, and customization options, there's something for everyone. Venture into this realm of curiosity and discover a side of Google you never knew existed!
So, the next time you find yourself searching for information or simply browsing the web, take a moment to explore the hidden gems that Google has to offer. You never know what delightful surprises await you as you dive deeper into the world of Google customization and Easter eggs.
Unblocked Games 67: Enjoy Fun and Exciting Games Anywhere!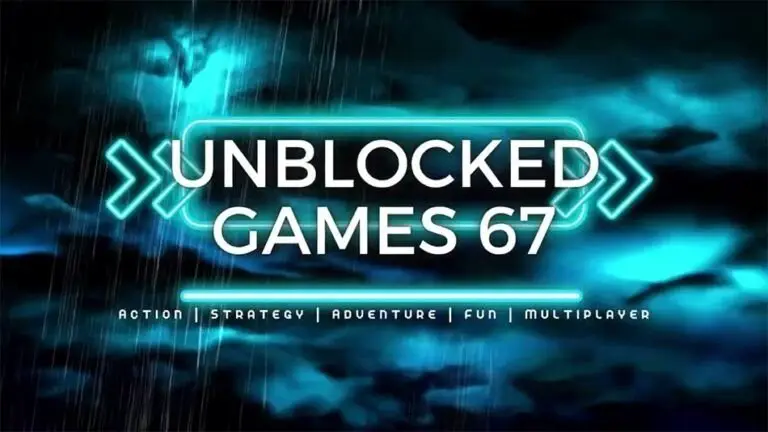 In today's digital age, online games have become a popular form of entertainment. However, many schools and workplaces restrict access to gaming websites, making it difficult for individuals to indulge in their favorite pastime. But fear not! Unblocked Games 67 is here to save the day and provide endless hours of fun and excitement for game enthusiasts. In this article, we will explore the concept of unblocked games, delve into the world of Unblocked Games 67, discuss the benefits of playing such games, and learn how to access Unblocked Games 67 safely.
Understanding the Concept of Unblocked Games
Unblocked games are online games that can be accessed and played without any internet restrictions. Unlike regular games that are blocked by school or workplace networks, unblocked games provide a way to enjoy gaming without limitations. These games are typically hosted on special websites or servers that bypass the restrictions set up by network administrators.
Unblocked games have gained immense popularity due to their accessibility and convenience. They allow players to enjoy their favorite games anytime, anywhere, without the need for special permissions or downloads. Whether you're a student looking for a bit of entertainment during a break or an office worker wanting to unwind after a long day, unblocked games offer a quick and hassle-free way to satisfy your gaming cravings.
One of the reasons why unblocked games have become so appealing is the wide variety of options available. Whether you're into action-packed adventures, brain-teasing puzzles, or thrilling sports games, there is a game out there for everyone. From classics like Pac-Man and Tetris to modern titles like Fortnite and Minecraft, the range of choices is endless.
Furthermore, unblocked games often come with additional features and customization options that enhance the gaming experience. Players can personalize their characters, unlock special abilities, and compete with friends or other players from around the world. This social aspect adds a whole new level of excitement and engagement to the games.
Another advantage of unblocked games is that they can be a great educational tool. Many educational institutions have started incorporating educational games into their curriculum to make learning more interactive and enjoyable. These games cover a wide range of subjects, from math and science to history and geography. Students can learn and reinforce their knowledge while having fun at the same time.
Moreover, unblocked games can also serve as a stress-reliever. Studies have shown that playing games can help reduce stress and improve mood by providing an escape from daily pressures. Whether it's a fast-paced action game that gets your adrenaline pumping or a relaxing puzzle game that helps you unwind, unblocked games offer a temporary escape from the real world.
It's important to note that while unblocked games can be a great source of entertainment, moderation is key. It's essential to balance gaming with other activities and responsibilities to maintain a healthy lifestyle. Additionally, it's crucial to be mindful of the websites or servers from which you access unblocked games, as some may contain malicious content or pose security risks.
Exploring the World of Unblocked Games 67
When it comes to finding a hub for unblocked games, Unblocked Games 67 is a popular choice among gamers. This website not only provides a vast collection of games but also caters to different interests and gaming preferences. Let's dive into what makes Unblocked Games 67 unique and appealing.
Unblocked Games 67 offers a wide variety of games, ensuring there's something for everyone. Whether you're a fan of action-packed adventures that get your adrenaline pumping or prefer to challenge your mind with intricate puzzles, this platform has got you covered. From classic arcade games to modern releases, the collection on Unblocked Games 67 spans across different genres and provides endless hours of entertainment.
What sets Unblocked Games 67 apart from other platforms is its commitment to catering to all ages and preferences. Whether you're a seasoned gamer or just starting your gaming journey, you'll find games that suit your skill level and interests. The website features a diverse selection of games, ranging from kid-friendly titles to more complex and challenging experiences for experienced players.
The Variety of Games on Unblocked Games 67
Unblocked Games 67 offers a wide range of games, ensuring there's something for everyone. From action-packed adventures to challenging puzzles, you'll find games that cater to all ages and preferences. Whether you're a fan of strategy games that require careful planning and decision-making or enjoy a bit of friendly competition with multiplayer titles, Unblocked Games 67 has got you covered.
For those who enjoy fast-paced action, Unblocked Games 67 features a plethora of adrenaline-pumping games. Engage in epic battles, embark on thrilling quests, and test your reflexes in intense gameplay. From fighting off hordes of zombies to exploring vast open worlds, the action games on Unblocked Games 67 will keep you on the edge of your seat.
If you prefer to exercise your brain and solve intricate puzzles, Unblocked Games 67 has an array of mind-bending challenges. Put your problem-solving skills to the test as you navigate through complex mazes, decipher cryptic codes, and unravel mysteries. These puzzle games not only entertain but also sharpen your cognitive abilities and logical thinking.
For those who enjoy a dose of friendly competition, Unblocked Games 67 offers a selection of multiplayer games. Connect with friends or challenge other players from around the world in thrilling online battles. Whether you prefer team-based cooperation or head-to-head showdowns, these multiplayer games provide endless opportunities for social interaction and strategic gameplay.
The Unique Features of Unblocked Games 67
Unblocked Games 67 stands out from the crowd with its user-friendly interface and intuitive navigation. The website is designed to ensure a seamless gaming experience, with easy access to games and clear instructions. Navigating through the vast collection of games is a breeze, allowing you to quickly find and play your favorite titles without any hassle.
In addition to its user-friendly interface, Unblocked Games 67 also prides itself on regularly updating its game library. This ensures that players always have new and exciting games to explore. With frequent additions to the collection, you can discover fresh adventures and experiences, keeping your gaming sessions constantly engaging and enjoyable.
Unblocked Games 67 also takes into consideration the feedback and suggestions of its users. The platform actively listens to the gaming community, implementing improvements and adding requested features. This dedication to user satisfaction sets Unblocked Games 67 apart, as it strives to provide the best gaming experience possible.
In conclusion, Unblocked Games 67 offers a diverse and extensive collection of games that cater to different interests and gaming preferences. With its user-friendly interface, intuitive navigation, and regular updates, this platform ensures a seamless and enjoyable gaming experience for players of all ages. Whether you're looking for action, puzzles, or multiplayer fun, Unblocked Games 67 has something exciting in store for you.
The Benefits of Playing Unblocked Games
Beyond the enjoyment factor, playing unblocked games offers several benefits that contribute to personal growth and well-being. Let's take a closer look at some of these advantages:
Enhancing Cognitive Skills
Engaging in unblocked games can be an excellent way to boost cognitive skills. Many games require players to think quickly, strategize, and solve complex problems. These mental exercises can improve memory, concentration, and problem-solving abilities, which can be beneficial in various aspects of life.
Stress Relief and Relaxation
Life can often be stressful, and finding healthy outlets to relax and unwind is essential. Unblocked games can serve as a source of stress relief and relaxation. Immersing oneself in a game world, focusing on gameplay, and achieving goals can provide a much-needed break from everyday worries and anxieties.
How to Access Unblocked Games 67
Steps to Start Playing
Accessing Unblocked Games 67 is a simple process that can be done in a few quick steps:
Ensure you have a reliable internet connection.
Open your preferred web browser.
Navigate to the Unblocked Games 67 website.
Browse the extensive game library and choose a game that catches your interest.
Click on the game to start playing instantly.
Troubleshooting Common Issues
While accessing and playing unblocked games is generally smooth sailing, you may encounter a few common issues. Here are some troubleshooting tips:
Clear your browser cache and cookies before accessing Unblocked Games 67.
Ensure that your browser is up to date.
If you're accessing the website from a school or workplace network, try using a virtual private network (VPN) to bypass restrictions.
Check your computer's security settings and ensure that they allow access to gaming websites.
Safety Measures While Playing Online Games
Protecting Personal Information
When playing games online, it's crucial to be vigilant about protecting your personal information. Avoid sharing sensitive details, such as your real name, address, or financial information, with other players or on gaming platforms. Be cautious while interacting with strangers and report any suspicious activity to the game administrators.
Ensuring a Safe Gaming Environment
Creating a safe gaming environment is vital for an enjoyable experience. Follow these tips to stay safe while playing unblocked games:
Only download games from reputable sources to avoid malware or viruses.
Use strong and unique passwords for gaming accounts to prevent unauthorized access.
Regularly update your computer's antivirus software to protect against potential threats.
Take breaks and maintain a healthy balance between gaming and other activities.
Unblocked Games 67 opens up a world of fun and excitement, allowing individuals to enjoy their favorite games without any restrictions. From the variety of games offered to the cognitive and relaxation benefits they provide, unblocked games are an excellent choice for gamers of all ages. So, dive into the world of Unblocked Games 67, follow the necessary safety measures, and get ready to embark on countless gaming adventures wherever you are!