Instagram: How to optimise the social media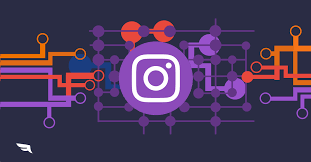 If you haven't already, it's time to create an Instagram account and take the first steps in this social network that grows day by day. The purpose of our article today is to teach you how to make an Instagram page, attract followers and be very successful using this app.

How to Create an Instagram

The traditional way to create an Instagram account is through smartphones or tablets. If you are following this article via desktop, know that it is also possible to register and use it through your browser, accessing the Instagram website.

Download Instagram on Mobile or Tablet

The standard procedure for using the social network is to download the app from the App Store or Google Play. Download and register using your phone or email, or even facilitate registration by choosing to log in with your Facebook account.

Instagram on PC

Although it was originally created to be used on mobile devices, as we already mentioned, it is possible to use it on your computer, in the desktop version. Just go to the Instagram website and browse the content of the people you follow and like to follow.

How to Make a Successful Instagram and Gain Followers

In this version, it is possible to use the social network in the same way as on your smartphone, except for one activity: it is not possible to publish. That's because Instagram values ​​the valuation of the present moment, as the name itself says, for the "instant", for the now. In this way, the publication is carried out only by mobile devices – which is not a problem for content creators.

Companies that want to facilitate the publication and scheduling of posts can hire software to be used from the computer, but if you manage only your account or few profiles, using your own smartphone you will be able to publish and have the support of the PC to manage what you need or just to browse.

How to Gain Instagram Followers

The first thing you should keep in mind to gain followers on Instagram is that you will need to post relevant content, that is, bring useful and valuable information to the people who follow you.

Thousands of profiles are created daily on the social network and, if you want to stand out, you need to dedicate yourself more than others, do something different, make people want to follow your posts.

Before you learn how to get followers on Instagram, you must prepare your territory. In other words, you need to fill in your profile information, insert your website, choose a good photo and make some initial publications.

Explore Hashtags

Instagram offers the ability to use hashtags in your publications. Hashtags are those keywords that come right after the "#" symbol, which in the music world is known as "sharp", but is also famous for being the "tic-tac-toe" or even "junk".

Hashed words favor the dynamism of the social network. That's because when someone clicks on a hashtag, they can see several publications that make use of it. That's where one of the secrets to gaining likes on Instagram and possibly new followers comes from.

The second strategy behind hashtags is to look for tags that are related to your profile. When you search, you find terms related to what you are looking for, view the main publications and the most recent publications.

That is why it is so common for fashion profiles to use # trend, #fashion and other hashtags that help categorize their content, for example – and so, each segment uses the tags that best apply to their reality. Another novelty is that it is also possible to follow hashtags, which further increases the chances of you being found through them and gaining likes on Instagram.

From there you can interact with the people who are using these hashtags, you can enjoy their posts, leave a comment and most importantly, follow these people. That's because when you follow someone, that person receives a notification and it may be that they come to visit your Instagram, like your posts and follow you too!

This is a good tactic to get more followers on Instagram, but you should follow this tip carefully. If you follow many people in a short time, your account may be blocked. So use common sense.

Interact With Your Followers

Want to win over your followers? Give them due attention. When people comment on your posts, interact with them. Follow the posts of the people you follow and enjoy the ones you like.

One way to increase engagement with your audience is to post questions. That way, people feel more interested and comfortable with leaving a comment on your photos and videos.

Another tip is to respond to comments on your publications in the first few hours after they are posted. This will make the social network algorithm understand that its content is relevant and present it to an even larger audience. In addition, people connected to you will notice that your profile is interactive and may also feel more comfortable leaving a comment.

Make Publications at the Right Time

This is a tip that varies from profile to profile. The ideal here is for you to try to map the time range in which your publications generate greater engagement. It depends a lot on your niche. Some profiles are more followed during business hours, while others have their followers more attuned at night. So take the test, write it down and try to post at the best times. You might need the best free Instagram scheduler.

How to Make a Business Account on Instagram

To create your business account and have access to the relevant data mentioned in the previous topic, you need to follow simple steps:

    access your profile settings,
    click 'account';
    Choose the 'switch to business account' option.

Simple, isn't it? A good tip is to connect to your Facebook Page – if you have one – as the resources available to companies will be better explored.

When creating your business account, take the opportunity to add important details such as your profile category and contact information. This type of configuration is a good way to introduce yourself to your target audience and to be more available and prepared to receive contact from your connections.

To finish, click 'finish' and enjoy Instagram's business resources and information. We hope this article is useful. Good luck!
Busting Myths Surrounding The Virtual Events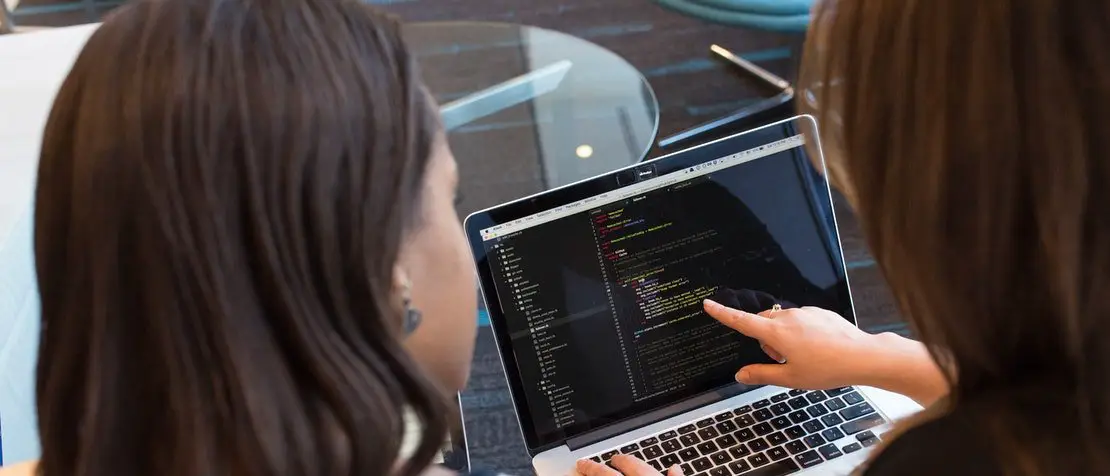 The virtual events train has been running non-stop since its inception. Many people have hopped onto its carriages after seeing the benefits of the virtual events. Still, virtual events are relatively new to many people. The myths surrounding virtual events make people decide against hosting virtual events because they think it won't be worth it. But, the truth is, if you approach the virtual and hybrid events on Almond Virtex in the right way, no one or nothing can stop you from hosting it being incredibly successful. If you still doubt virtual events because of their myths, we are here to bust them for you and change your perception of them. 
People hate attending online events

.
On-site events have been a mainstay for decades now, and even though virtual events existed, they hit their stride in 2020 when on-site events were forced to stop because of the Covid-19 pandemic. But surprisingly, the virtual events rubbed people off with their ease of handling and cost-effective ways. The attendance of virtual events registered was staggering, with 50% of event organizers reporting an all-time high attendance for their events. 
The virtual events helped to break the demographic and geographic barrier and are enjoyed attending by all. Attendees know that they have access to immense knowledge from the comfort of their smart devices. People who previously avoided virtual events on purpose or were forced to avoid them are now enjoying them.
Virtual events involve a lot more work

.
Planning a virtual event indeed comes with hard work, and some of that work isn't required for a physical event, but vice versa: there is work you do for a physical possibility that isn't needed for the virtual event. For example, you need to hire a venue, vendors and organize accommodation and transportation partners for a physical event. None of this is necessary for a virtual event because people won't be heading anywhere outside their homes. 
It can be said that the amount of work required is similar but only focused on different areas with an online event. Instead of deciding the venue and all of that, you'll be working with a virtual event platform hosting the event for you. The work will be simplified if you opt for an all-in-one excellent virtual platform.
Some people think planning and setting up an entire event virtually is too complicated because everything revolves around technology, and one small mistake can pull curtains occasionally. But again, hosting a virtual event instead of a physical one means shifting the focus. Virtual events are not complicated at all; they are just different. When you organize a physical event, you don't do everything yourself but have a team of people with experience in various fields. At a virtual event, you do the same thing, only your team is now tech-savvy too. As long as you have the right people on board and do the prep work, you can solve any problems that arise quickly because most of the common issues will be eradicated during the trial runs.
The engagement factor is limited in virtual events

.
It's easy to tell whether attendees are engaging enough or not at major live events, where the most prominent firms try to outdo one another with stunning exhibits. However, you can't observe what your participants are doing during an online event. It can be challenging to encourage engagement at virtual events but not impossible. 
There are many ways in which attendees can be engaged, like Q&A sessions, polls or quizzes, chat windows, 1-1 video conferencing, breakout rooms, and gamification of sessions to chill. Tracking engagement is relatively more straightforward at virtual events than at on-site events. 
Virtual events can't be monetized

.
It isn't easy to believe if you have been working in the on-site events field for a long time to think of how virtual events can be monetized. We agree that when virtual events began, investing in them felt challenging by sponsors and promoters. The exposure and awareness a brand could generate were unknown to sponsors and partners. 
There are plenty of ways to monetize a virtual event and generate revenue for the stakeholders. The organizers are creative and thorough in providing impressive returns to their stakeholders by implementing an immersive experience for the attendees in their virtual events. The monetization mediums can be online advertising, creative sponsorships, meaningful partnerships, networking spaces like breakout rooms & virtual lobbies, event-related emails, virtual booths for sponsors and exhibitors.
Virtual/ hybrid events are the future, and the train will not slow down anytime soon. The comfort of attendees, attracting revenue returns for stakeholders, and valuable data metrics are some of the benefits of virtual events over on-site events. The virtual events provide a seamless experience for everyone. 2020 was a blessing in disguise for the virtual events, which has skyrocketed its popularity beyond words. We hope you have cleared your doubts with our myth-busting abilities to help you to host your perfect and successful virtual event.
Your Guide to Insync EMR Software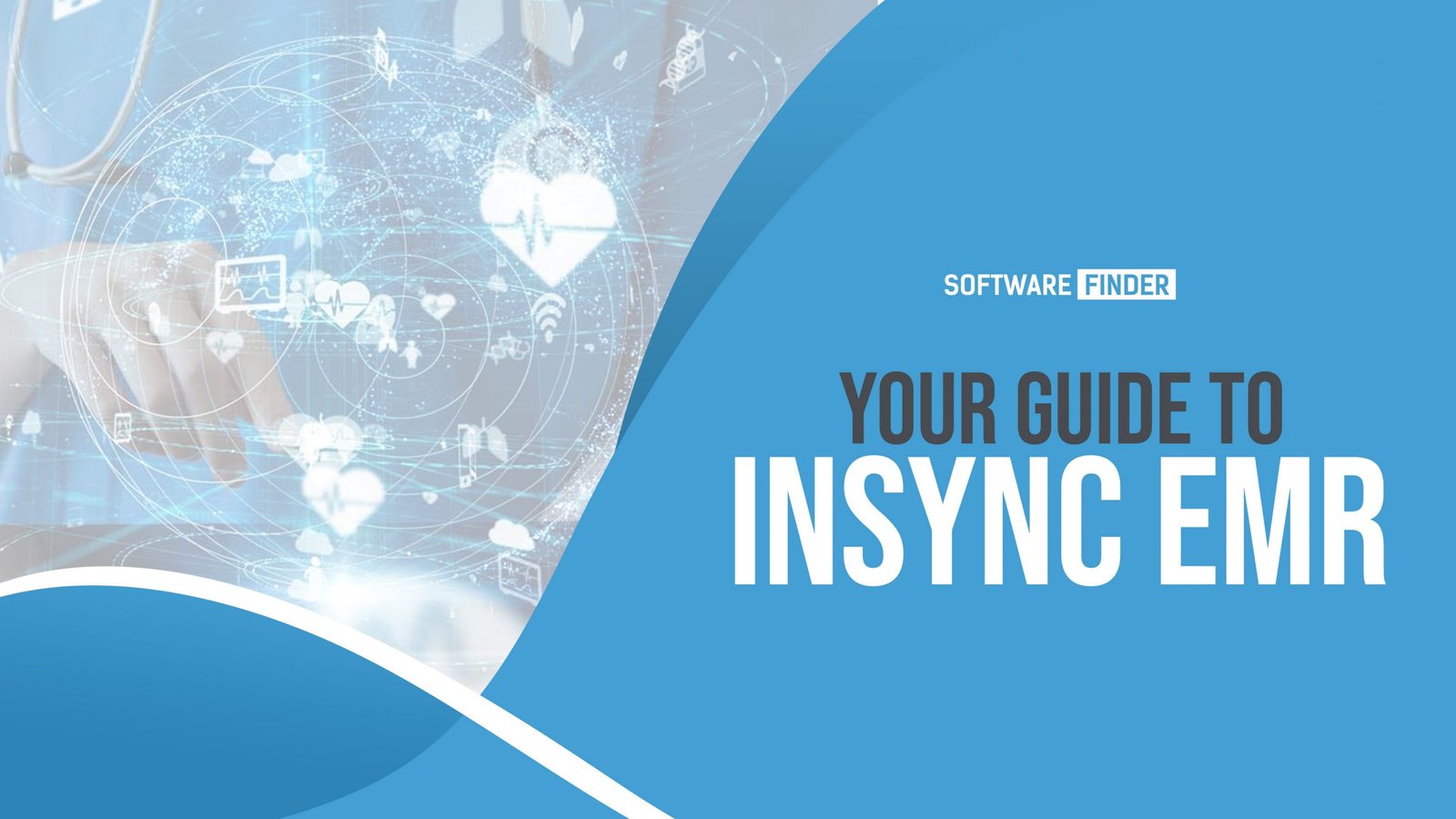 Insync EMR 
Insync EHR software is a healthcare software created in 2002. Ambulatory health companies of all sizes use InSync, from small clinics to multi-site operations. Behavioral health, drug addiction, OB/GYN, and other niche practices utilize this to simplify their processes and accurately track and maintain patient data. It permits a rise in customer traffic on a daily basis without compromising service effectiveness. 
The software's designs, such as entry fields, can be modified. This lets customers customize the service to fit their needs in their specific organizational setting and associated specialties. This also makes it easier to comply with regulations and standards like HIPAA and HL7. Pediatrics, General Medicine, Radiology, Orthopedics, Endocrinology, Occupational Health, and other specialties are all supported natively by the system. 
In this piece, we are going to cover Insync EHR reviews, features, and more so stay tuned to find out everything you need to know about Insync EMR. 
Insync EMR: Advantages and Disadvantages
Advantages
Improved Efficiency: Utilizing the scheduling services, you can make sure all client sessions are planned accurately to avoid disruptions. Process digitization and real-time information allow doctors to concentrate more on customer care. 
Higher Accuracy: To identify diagnosis and give appropriate treatment plans, you can use health statistics, telehealth, and observations to improve healthcare performance. Clinicians have access to all customer records in order to gain a better understanding of the patient's condition. 
Cloud Access: With portable electronics, you can view client medical records on the move and deliver services to people virtually. Clinicians can swiftly edit a clinical chart, demand prescription medications, and exchange texts. 
Improved patient satisfaction: Individuals can use the internet to connect with their doctors, check laboratory reports, and administer their medications, among other things. They can spare time by completing paperwork ahead of schedule for their consultations. 
Disadvantages 
Steep Learning Curve: The software is not very beginner-friendly which can be frustrating at first. It takes a little time to get a hang of it and learn everything.  
Insync EMR: Top Features 
Telehealth: Arrange consultations electronically, look up a client's medical background, and administer medications remotely. Depending on previous medication history or condition, identify any possible drug-to-drug or drug-to-allergy conflicts. 
Patient Portal: Through the patient platform, practitioners can engage with clients via message or teleconference sessions, along with making changes to their medical plans. Laboratory findings can be accessed by both doctors and clients. 
Claims Management and Revenue Management Cycle: For quicker payment processing, you can organize insurance claim filings and minimize rejected claims. To minimize denials, claims are immediately scanned and cleared of any flaws or programming faults prior to processing. Moreover, acquire an evaluation of denial patterns and suggestions on how to repair denied requests, as well as minimize reoccurring rejections, by educating employees on why claims are rejected in the initial phase. 
Card Payments: Transact in a smooth manner to minimize expensive chargebacks and to provide greater client comfort when modifying details and submitting digital transactions. Eliminate the penalties that come with credit cards that have been misplaced or faked. 
Insync: Reviews and Pricing 
Insync EMR Software is a wonderful software that has received a lot of positive feedback and not only that, the software has an average rating of 4.4 out of 5 stars which is exceptional. Users have excellent things to say about the Insync support team. As for the pricing, Insync EMR pricing has not been published by the vendor. If you want to know more about Insync EMR, you can schedule an Insync EHR demo on Software Finder. 
Final Thoughts! 
According to almost all of the reviews, Insync EMR is excellent software. If you are thinking of investing in this software, make sure to first read as many Insync EMR reviews as possible to understand what the current users have to say about this software. Moreover, we would suggest you schedule an Insync EMR demo as well. 
The demo will help you understand whether the features the software has fits your needs or not. Other than that, we would also advise listing down all the features you require in your practice and compare them with what Insync EMR has to offer. Lastly, make sure Insync EMR pricing fits your budget before moving on any further.  
How to manage business franchises with your repair shop software?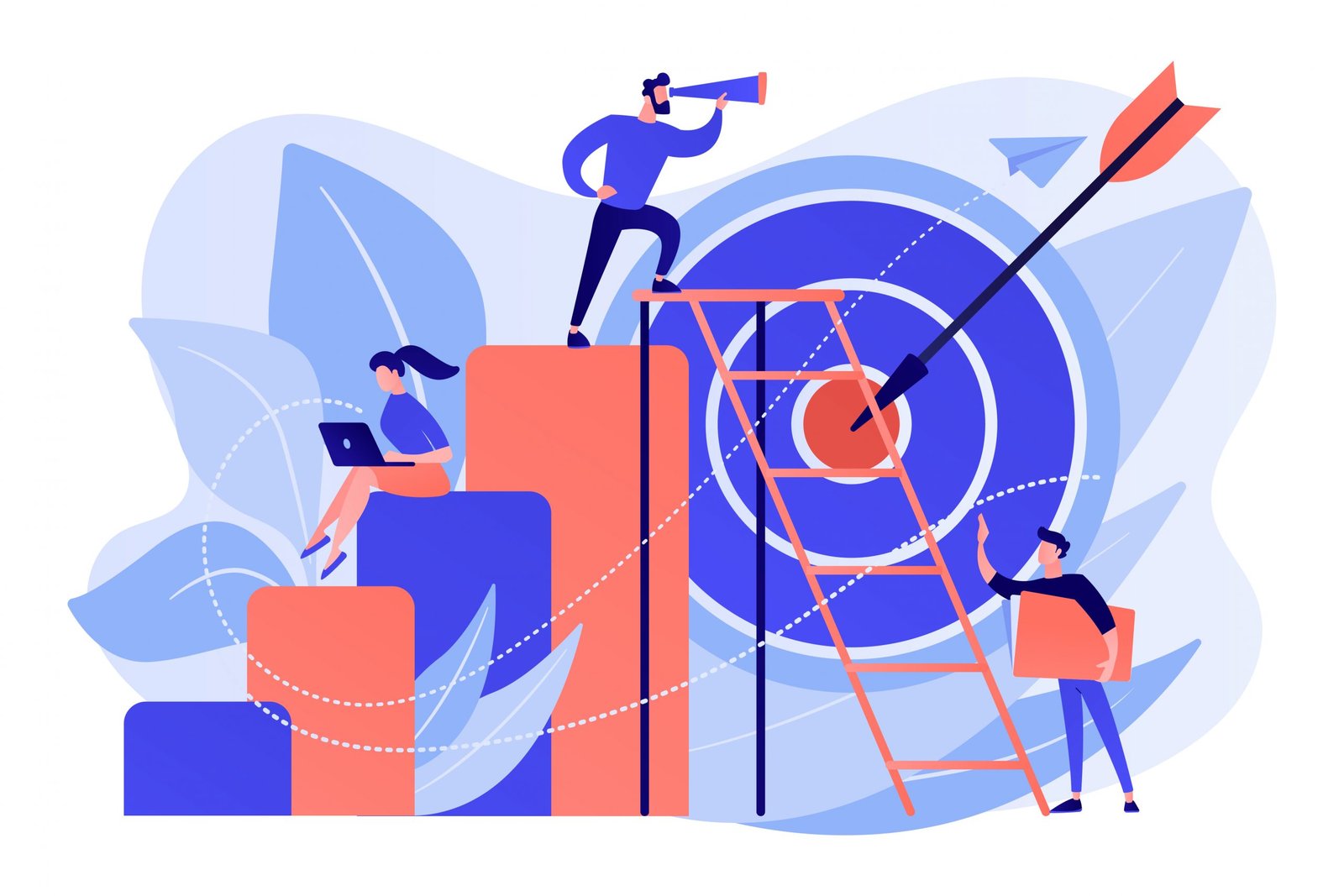 Venturing into business franchising
You want to expand your repair business through franchising. But still, you are indecisive about whether you can manage it or not. 
Business franchising is a common strategy to extend your business. You sell your business name to a third party and generate revenue out of it.
So you are not only expanding through the franchise system. But you are also earning out of the profits of your franchises.  
But the tricky part of adopting a franchise model is its management. You need to manage all of your repair business franchises vigilantly.
For this, you can get help through repair shop software. So software can serve the purpose. How? Here you go.
Why do you need repair shop software for your franchise?
Customers want to have a uniform and consistent experience at all your shops. The expectations they have associated with your brand name must be the same in every shop.
The best solution is to use repair shop software for your repair business.
To manage your repair business effectively, you have so much on your plate:
You need to manage your employees.

You need to manage repair tickets.

You have to look into your inventory, invoicing, and other essential tasks.
Most of the repair shop franchises use the same software. So a new franchise must use the same POS software. By this, they will be able to monitor all stores through the same POS.
For instance, POS software: RepairDesk allows you to manage all your operations through the same software. As a result, you can not only manage your customer, inventory, and employees but market your business effectively.  
To run all your franchises smoothly, transparency in your sales and operations is vital. You can accomplish it by integrating your franchises into your software.
So it's imperative to use efficient POS software which allows you to integrate all your franchises. By this, you can keep track of all sold tickets.  
Business franchise fee
Once you allow franchisees to run their repair shops with your name, charge them a franchise fee. For using your brand name, they need to pay you. Franchises need to pay you monthly, quarterly, or yearly for using your brand name.
Repair shop software can significantly help you in multi-store management. For example, you can easily add details regarding the fee for the franchise of your business.  
You need to set calculation criteria for charging a certain percentage of total sales, net profit, or getting payments from your franchise.
After this setup, the software will allow you to keep track of franchise fees from the report of multiple stores. You can even set a particular time in the search filter. And can view franchise fees against each franchise.
Manage your inventory
Another crucial task for your business franchise is inventory management. You are the leading store owner, so there is a liability on you. You must keep a check on the inventory of your franchises. Knowing about low stock will help you supply to them.
You can also get a low stock alert. It will make you aware of which items in your inventory are running out. After this, go to the transfer inventory module on the settings of your main store. And transfer orders to your franchises.
You need to order abundant stock in your main store. And then send it to your franchises. With this strategy, you can cut the travel cost and save your money.
Or if your POS software is efficient enough, you can integrate it with your vendor. This integration will streamline your processes and enhance your productivity.
Like a POS software RepairDesk, it is providing intelligent solutions through vendor integration. Integrating the software with vendors like MobileSentrix and Injured Gadgets helps them to manage inventory.
Store reporting
You can also view the multi-store report. It will help you to view the sales breakdown of individual stores. Multi-store reports summarize everything that is happening at your franchise stores. 
You will be able to see the complete and category-wise report. It tells you exactly how much you are earning from selling products, repairs, and trade-ins. One detail report covers everything.
You can also discover your top-selling products and the products which are not selling. Likewise, you can also know about your underperforming and good-performing employees.
With minimal effort, reports will provide you a complete view of your shops. And it will ultimately help you improve your results. You can use the data to make wise decisions.  
Intercompany billing
Intercompany billing helps you to earn profit. You can configure profits on inventory transfer. It allows you to set up a percentage or specific profit margin on every product category in your main store.
After this, profit will be added to the cost price of products whenever it will be added for transfer orders.
There is also a blend of low stock reports and transfer orders in the inventory transfer module of your cell phone repair shop software. It helps populate transfer orders straight from the standard stock reports of the store.
It helps you to create transfer orders instantly from inventory settings on the main store.  
To smoothly run all your franchises can be challenging. 
But you can get intelligent solutions through a repair shop software. You need to know your business in-depth. 
We hope all the above tips give you a clear picture. And you will be able to understand the importance of repair shop software in business franchising.
Meta Description: A good repair shop software helps you to manage operations off all your franchises seamlessly. You will be able to replicate your repair business successfully.