Learn these easy tips for long, and beautiful hair which you can feel proud of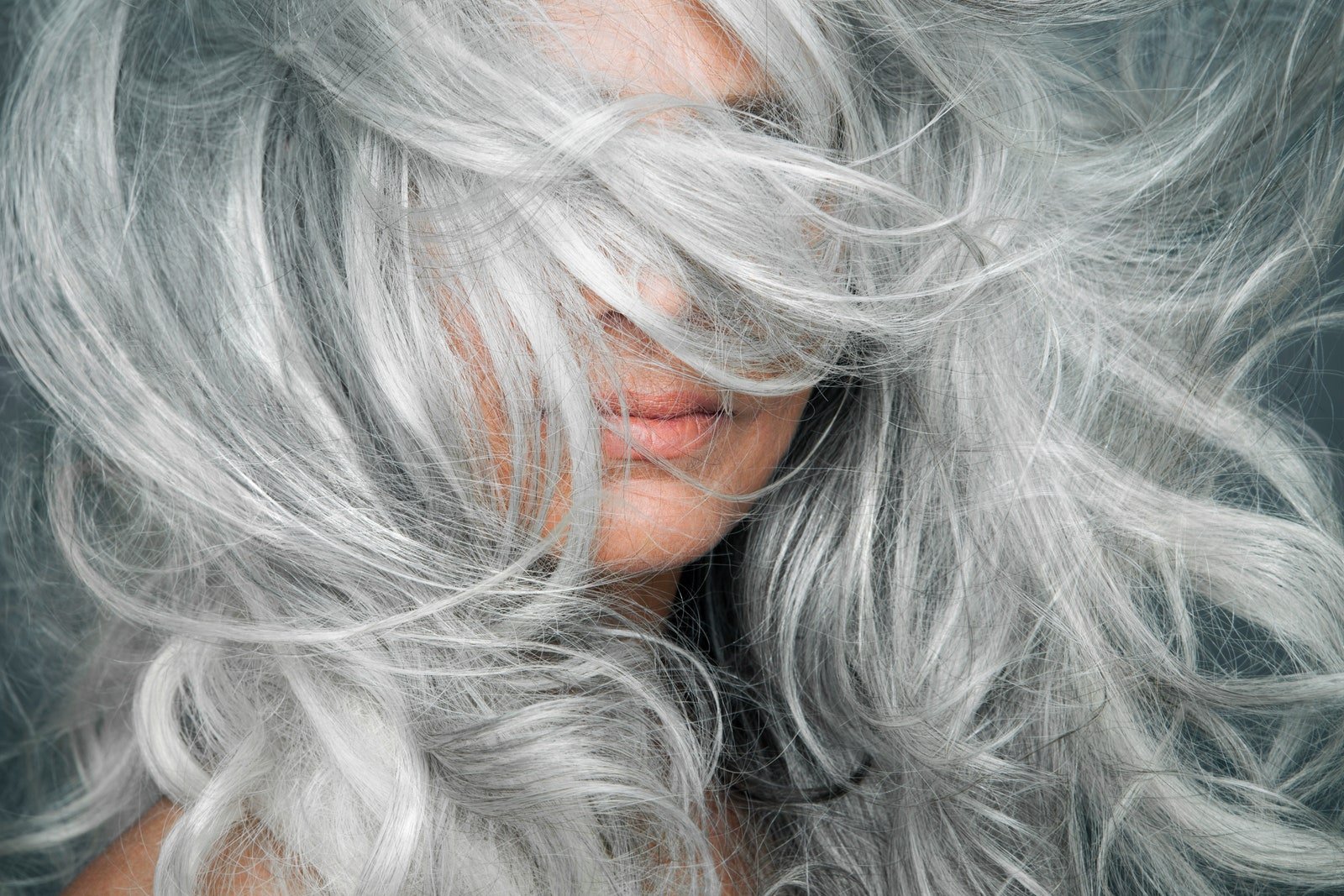 One of human's wealth is hair. In the same way, it is your responsibility to keep the property beautiful, and you have to always take care to keep it beautiful. Taking care of your hair every day is easy. Here, we will give you some expert tips which you can include in your beauty routine. 
Brush your hair every day
Carefully untangle the hair in the morning and at night. Try not to hit pulls, but start brushing from the tips to the scalp. This gesture stimulates blood circulation, and will help you to maintain bouncy and prettier hair.
Stay away from too tight hairstyles
A pigtail in a hurry can occasionally be elegant, but always wearing a very tight hairstyle with hair bands and hairpins can cause hair breakage. If you pick your hair in a ponytail when you go to sleep, you will contribute to it falling more.
Control your stress levels
Stress is the main enemy of health and beauty. Try to lead a healthy life avoiding stress, because it affects the appearance of your hair.
Watch the amount of hair you drop
An adult and healthy person drops about 100 daily hairs, so the daily hair loss is normal. You should only be alarmed when you find too many hairs on the pillow or on your clothes.
Learn to use the right amount
Using too much shampoo can be harmful. The necessary amount is approximately one nut. Apply it to the scalp and massage well. Rinse with plenty of water with special attention to the lower part of the head.
Ally with the gel
The gel serves to hydrate, protect and strengthen the hair. Apply Aunt Jackie's flax-seed gel as per your requirement that goes well to your hair type, and you will get beautiful hair.
Do not go to sleep with wet hair
This habit can result in the appearance of dandruff, and other microorganisms that are generated by moisture. So before going to bed, make sure your hair is dry.
Do not abuse the plates
Excess heat can damage the hair fibres leaving weakened, dull and brittle hair. Use them only on specific occasions and always protecting your hair well with creams, and thermal sprays.
Learn to use the dryer correctly
You should keep a distance of 15 or 20 centimetres between your hair and the heat that emanates from the dryer. If you get too close, you can damage it. Apply a heat shield to the hair whenever you are going to use a hair dryer, irons or tongs. A good trick to prevent damage is to move your hair a lot with your hands or move the dryer, so the heat does not affect the same place for too long. If you have a curly hair, and you use curl wand more often, it is good to use Aunt Jackie's Curl La La Defining Curl Custard cream to protect your hair from further damage.
Choose your shampoo well
Nothing like a treatment adapted to the need to display beautiful hair. Your scalp is sensitive and your lengths dry? Fall for a mild sulphate free shampoo. Do you need maximum nutrition and repair? A care based on creamed will smooth and shape your fibre. Do you have dandruff? Choose a purifying and soothing shampoo.
Massage your scalp
Massaging your scalp in a proper way reduces the chance of hair falls. The right gesture is to use the pulp of your fingers to make slightly pressed circular movements. Do this for 5 minutes, ideally 1 to 2 times a week.
Space your shampoos
The ideal is to wash your hair twice a week. This gives the sebum time to act as a natural nourishing treatment, and avoids irritating the scalp. To help you gain 1 or 2 days, you can camouflage your roots with accessories, make ties but also use a dry shampoo.
Protect your hair from the sun
The longer your hair, the more likely it will become brittle under the sun's rays. Remember to apply a protective spray before each exposure and to nourish your tips with dry oil.
Cut your tips regularly
The ideal is to cut 1 centimetre in every two months. This activates hair growth and boosts their resistance. You can do this at home, very easily. Simply separate your hair into two equal sections by drawing a well-cantered part. Twist each of the partitions, and then cut the tips lightly using a pair of scissors.
So, these are the easy tips which you can follow, and include them in your daily routine. What you need to do is to understand your type, and understand the hair problem. Only then you will be able to choose the perfect hair care product. 
Ten things you didn't know about the bape monkey
BAPE, short for A Bathing Ape, has been one of the most popular streetwear brands on the market since its inception in 1993, but it didn't gain widespread popularity until 1999 when it was worn by Pharrell and other celebrities. Here are ten things you probably didn't know about this iconic company and its products.
Founder
Nigo, The Man Behind BAPE Hoodie: Nigo started his first clothing store in Harajuku, Tokyo at the age of 19. Always fascinated by vintage clothing and American urban subcultures, Nigo focused on brands such as Rocawear, Ecko Unltd., Mitchell & Ness, and Triple 5 Duše.
History
A Bathing Ape (A BATHING APE), founded in 1993, is a Japanese clothing brand specializing in hip hop fashion. The brand offers a wide range of products from t-shirts to sneakers, accessories, and fragrances for both men and women. His most famous products are shark hoodies, which have become popular all over the world. Thanks to its unique style and high-quality materials, it has become one of the best Japanese brands recognized by urban youth around the world.
Brand logo
A Bathing Ape Hoodie is known for its unique designs and its world-class quality standards. Its logo was designed by founder Nigo, who is also known for creating BAPE. The name of the logo is a play on words: it stands for Brand of American Predator. This symbol is meant to convey that, like a predator in nature, the wearer of BAPE clothing should stand out from the crowd.
The BAPE logo is a play on words that stands for Brand of American Predator, with the upside-down duck representing the wearer's intent to be different from the crowd. The name of the brand originated from a hoodie designed by Nigo, founder of A Bathing Ape. The first clothing collection he produced bore this logo as well as an arrow pointing down as part of a suggestion to "be cool when you are uncomfortable".
The BAPE logo was designed by Nigo. It was inspired by a soft Japanese word for duck, meaning "the passenger of the deep current." This symbol was meant to convey that the wearer of BAPE clothing should stand out from the crowd.
How to buy a BAPE hoodie
Buying a BAPE Hoodie isn't like buying just any other t-shirt; first, you have to get your hands on a BAPE sweatshirt. It's hard for someone to tell if they're buying an authentic one or not, that's why we're here. We've put together some important tips to help you get an authentic BAPE hoodie. Read these tips to know exactly what a real piece of clothing looks like.
Where to buy BAPE products
BAPE is one of the most successful brands today. Not only is it an innovative brand, but it also has a cult following who love its over-the-top approach to fashion (and in some cases, geek culture) fan conventions such as Coachella and New York Fashion Week are often synonymous with BAPE's presence, and merchandise. This makes sense because Nigo, its founder, is Japanese. Although Nigo opened a store in New York in 2004, he still lives and works in his native Tokyo.
BAPE is a Japanese brand and its name has become synonymous with Japan. As a result, you'll want to go directly to their online store to purchase authentic gear.
BAPE is a Japanese fashion label and clothing brand founded by Nigo in 1997. If you're looking to buy BAPE merchandise without the hassle of shipping abroad, their online store offers ready-made products made in Japan. Go directly to this website if you want to order from Japan. If you're into streetwear, especially boys' clothing like sneakers, then BAPE is where it's at. With designs influenced by Japanese culture, this brand has no trouble making its way into the hearts of creative 23-year-olds around the world.
Stores that sell BAPE products worldwide
BAPE STORE® NY, BAPE STORE® LA, BAPE STORE® London and BAPE STORE® Japan. There are currently two flagship stores in New York and Los Angeles. As of September 2008, further flagship stores were planned to open in London and Tokyo.
The most common misconceptions about the brand
The brand is actually spelled A Bathing Ape, but most people, even BAPE employees, don't realize that. They often spell it Bape (note: don't do this. They sent most of us letters from HQ to correct us). That's because BAPE stands for A Bathing Ape in London. The Japanese word for monkey is Saru, so that makes sense.
Is it worth waiting for the drops?
For many, BAPE clothing is synonymous with hype. It's one of those brands that make people camp out in the freezing weather (okay, maybe not as bad as waiting in line for days to be one of the first hundreds to see Star Wars: The Force Awakens) just to find out, that there are probably better hoodies/shirts/pants that they could have bought over time. But should you really care about these hyped drops?
Will I be scammed when I shop online?
Will I be scammed when I shop online? Like everything, there is always a risk. If you don't do your research and know what to look for, then you could end up getting scammed.
Yes, there are many scam websites out there. But if you do your research, and look for warning signs (like poor grammar and spelling of product descriptions), then it's much easier to tell whether a website is reputable or not.No, most online shopping is legit. There are a few things to look for though and know about before you shop on any site.
Read More: MozUsa