Few Common Reasons For Roof Repairs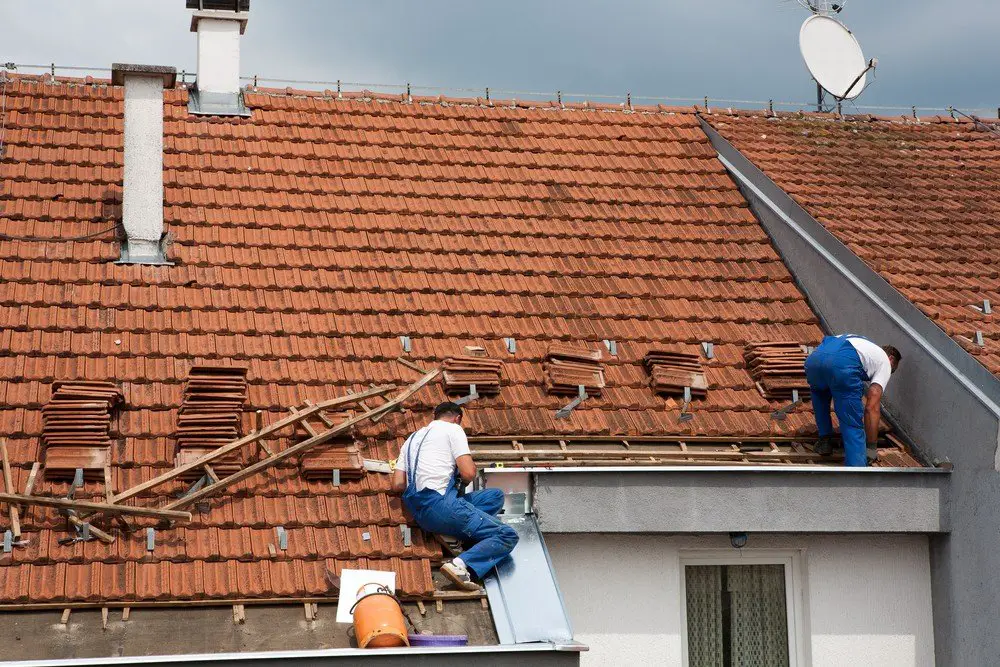 Most of the roof repairs are generally uniform across a variety of properties and suburbs. Regardless of your postcode or type of roof, unpredictable weather can always have an adverse effect on your roof. 
You should have your roof evaluated on a regular basis to keep it in good shape to withstand the worst of the weather.
A roof has a lot of regular issues that call for roof repairs, especially during severe weather. Additionally, roofs are vulnerable to aging and damage from other exteriors. 
As was stated earlier, it is best to defer to the judgment of professionals when it comes to conducting inspections. Nevertheless, it is important for a homeowner to become aware of the primary problem areas on the roof of their home. Early detection and management of roofing concerns can stop smaller roof repairs from becoming more extensive ones.
Roofs protect a home or structure from inclement weather. While defending the home, it also suffers some harm, which contributes to its bad state. As a result, you'd need to repair the roofing structure as well as the damaged region. Timely roof repair keeps the problem from worsening, maintaining the roof's longevity. Smaller tasks can be completed without the assistance of a professional, but they are dangerous. However, ignoring the roof will result in catastrophic damage. For substantial repairs, you'd need a professional roofer. It might cost more money.
Few words tend to instil as much dread in the minds of homeowners as "roof troubles." Roof problems are notoriously expensive and difficult to detect.
A few typical roofing problems that call for professional roof repair services.
Leaks
The most dreaded roofing problem is undoubtedly the leaks on the roof, particularly in a country like Australia where rainfall can be extremely heavy.
Finding the precise source of a leaky roof is one of the biggest obstacles. It is not always the case that a leak is taking place at a specific site solely due to the fact that water is entering from that specific location.
Improper installation
It is not always a good idea to choose the cheapest service provider that you come across. To properly install a roof, one needs substantial training and attention to detail in order to prevent problems like billowing and damage to the entire structure of the roof.
Ponding
Ponding is the term used to describe the 'pooling up' of water in a particular area of a roof. This imposes a weight on that region that is not necessary, and it has the potential to cause damage to surrounding structures as well as cause sagging.
Incorrect installation of air conditioning parts frequently leads to ponding.
Blistering
Roof surface erosion is referred to as blistering, and it occurs when bubbles form as a result of faulty roofing installation or maintenance. 
Moss growth

If you detect blistering on your roof, you should have a professional take a look at it since, even though these concerns are normally not serious, they have the potential to develop more serious problems in the future. 
On older, terracotta roofing tiles, moss frequently grows. It can be a significant moisture issue for the roof even though it might add to the overall appeal of an older house.
In fact, it makes the tiles extremely slippery, so avoid walking on moss-covered tiles when performing any gutter cleaning, roof repairs or roof inspection.
Roof membrane weathering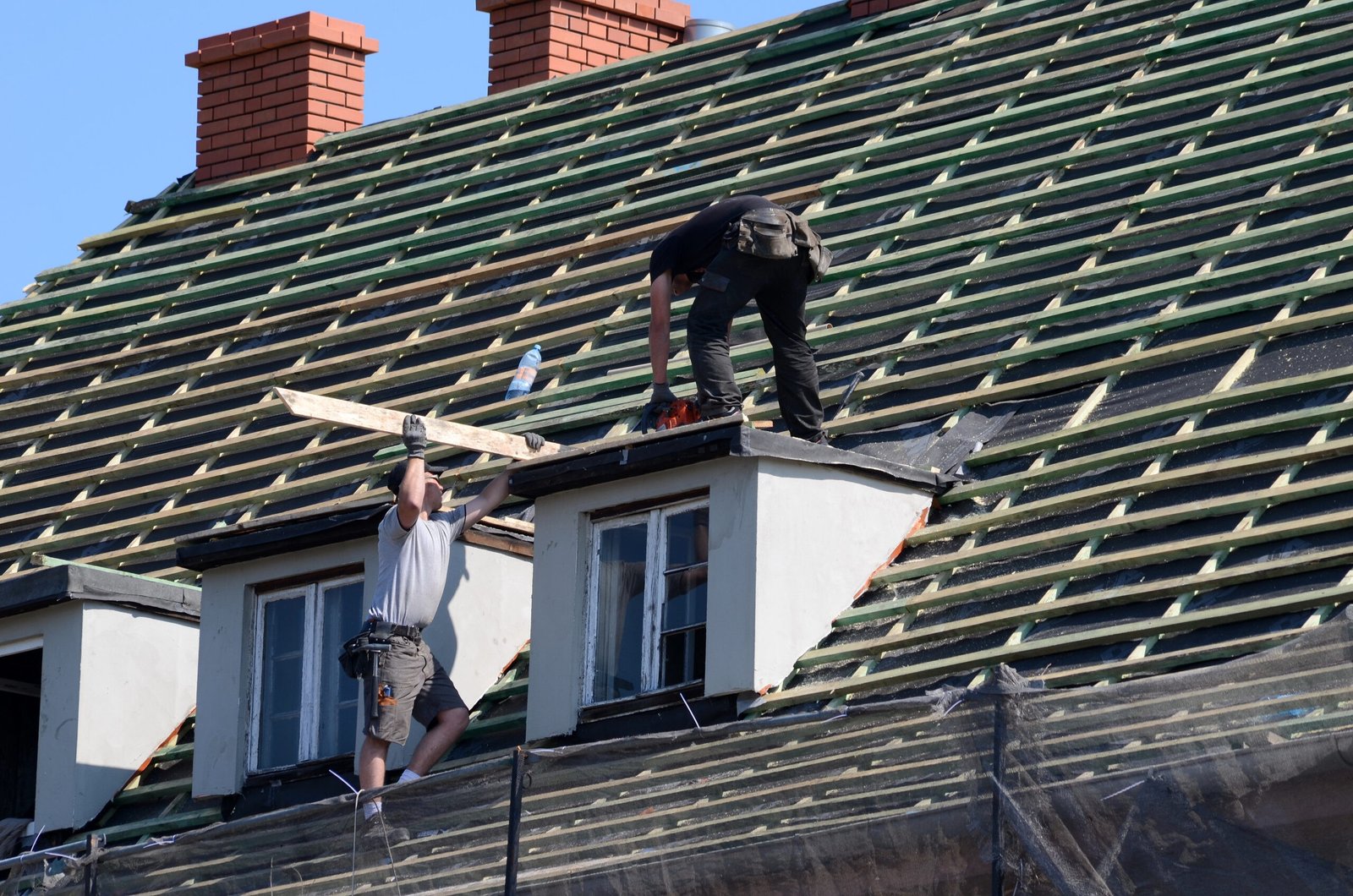 With time, the roofing membrane is likely to experience some wear and tear. However, if it starts to wrinkle, it will eventually dry out and shatter.
The roof will likely collapse and start leaking badly if it rains. Regular visual examination can help to lower future costs of your roof repairs. It is a good idea to check your roof membrane to look for any changes after periods of intense rain or heat.
Improper repairs
Making an attempt to fix the issue on their own without having any knowledge of how to do so is one of the greatest blunders a homeowner can do with their roof.
Items and materials not designed for use on particular roof types or formations are likely to cause irreparable damage to the roof. Inadequate repairs and maintenance are by far the most prevalent roof issue in Sydney.
It is one of the most prevalent symptoms of roof damage caused by extreme weather conditions. Typically, shingles might disappear after a thunderstorm or hailstorm. The lost shingles have an impact on the roofing structure and cause leaks from the roof. As a result, after a storm or rain, you should always examine the roofing structure. If you discover any missing shingles, you should get a roofing professional to replace them.
While going for roof repairs, you must use the expertise of any professional. 
Although it may be tempting to perform "DIY" repairs to save money, you will simply end up endangering your roof and generating further problems.
Water Clogging
Water blockage is another typical indicator of damage to the roofing structure. Typically, the roofing is designed such that water can drain from the surface through the gutter. Water logging, however, can result from any cracks or bowls. These crevices allow water to infiltrate through the roof for a very long time. In addition to the roof being damaged, the ceiling is also affected, and the moisture level within the house rises, causing further harm to the wooden furnishings.
You also see voice spots on the ceiling and nearby wall, which eventually causes to mould and mildew growth. All of this has an influence on the looks and condition of your home, as well as creating unsanitary circumstances. As a result, if you find wet spots or mold development on the ceiling, you must call a roof repair service provider.
Conclusion
These are just a few of the typical roof repairs that most of homeowners may come across. For any of these problems on your roof, you must always seek out a certain professional roofing firm with the necessary expertise, training, and skill.
6 Simple Ways to Create a Luxury Interior Look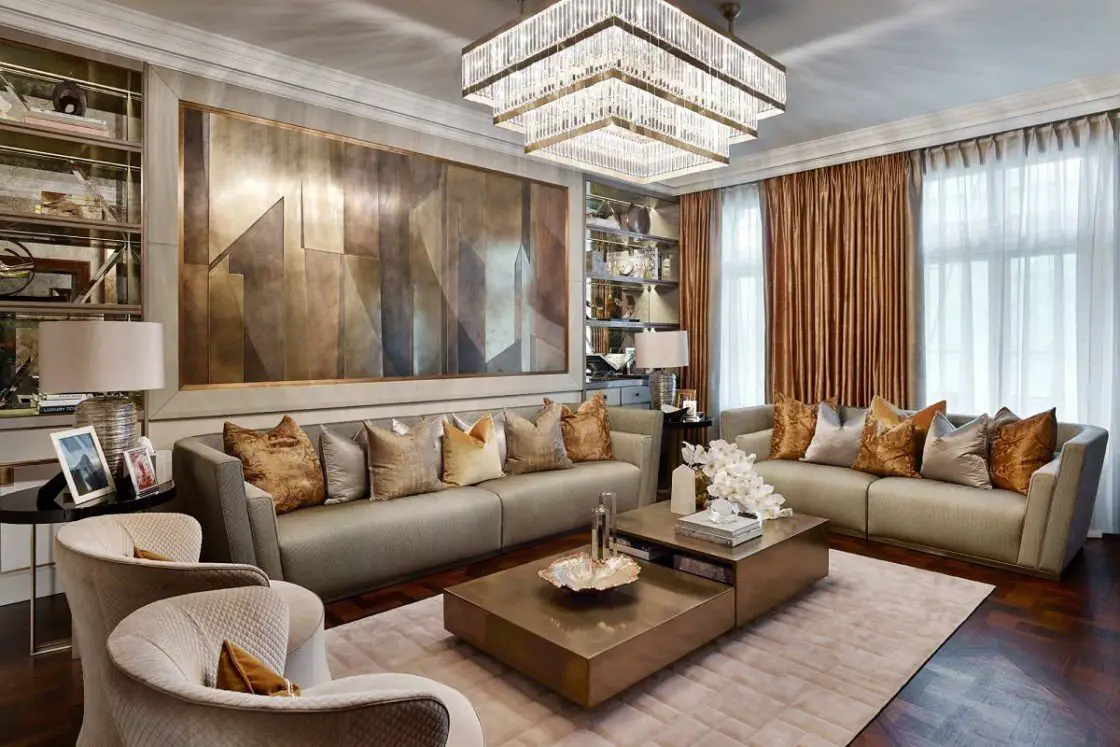 You might think that to achieve a luxurious look in your home interior, you need to spend a fortune. But that's not always the case. There are some simple, affordable tricks you can use to give your home an elegant, high-end look.
In this article, we'll show you some easy ways to create a luxurious look in your home, using simple, everyday items. So whether you're looking to update your home for the holidays or just want to add a touch of luxury to your everyday life, read on for some tips and ideas.
Making the Most of Space and Light
One of the first things you need to consider when trying to create a luxurious look in your home is space and light. You want to make sure that your rooms are spacious and well lit. This can be done with clever furniture placement and by using light colors and materials in your decor.
Using natural light is also key. Make sure your windows are clean and that you aren't blocking the light with heavy curtains or custom furniture Dubai. If you can't let natural light into the room, consider using artificial light sources that simulate sunlight, such as floor lamps or table lamps with halogen bulbs.
Finding the Right Color Palette
When it comes to luxury, color is key. You want to create a palette that is both inviting and eye-catching. Often, muted colors like grays and beiges are a safe bet, as they create a sense of understated elegance.
But don't be afraid to experiment with brighter hues too. A pop of color can really make a room stand out, and it can be a great way to inject your own personal style into your home décor. Just make sure that the colors you choose work well together, and that they complement the furniture and other accessories in the room.
Choosing the right color palette is essential if you want your home to look luxurious.
Adding Glamorous Decor and Accessories
You can add glamorous decor and accessories to make your home look luxurious.
Start by choosing pieces that have a luxurious look and feel. Think about materials like silk, velvet, and leather, and select pieces with eye-catching details, like beading and embroidery. You can also add luxury with accessories like throws, pillows, rugs, and drapes.
By adding these touches, you'll create a luxurious look that will make your home feel like a palace.
Upgrading Your Furniture for Luxury Appeal
When it comes to making your home look luxurious, upgrading your furniture is key. Instead of buying low-cost mass produced furniture, opt for higher quality pieces that are both stylish and timeless. Invest in statement pieces like a velvet armchair, a statement rug or an unconventional accent, like a faux fur throw pillow or a tufted ottoman, to add texture and personality to any room.
Look for hardwood frames for longevity and reliability. Look for genuine leather or velvet upholstery for durability and luxury feel. To make sure your furniture looks luxurious in the long run, be sure to go for pieces with quality fabrics as well as ones which are free from visible stitching flaws. Go for neutral colors like whites, grays, and beiges instead of bold patterns so they're easier to mix and match with other furnishings in the room.
Taking the time to find the right pieces will ensure that your home looks luxurious without being too overwhelming or gaudy. With the right pieces of furniture, your living space will feel warm and inviting while still maintaining an air of sophistication and luxury.
Linking Up With Luxury Fabrics
Linking up with luxury fabrics is also a great way to take your interior from drab to fab. There's nothing quite like the feeling of luxurious, soft fabrics like silk and velvet draped across surfaces and furniture. And, of course, adding a pop of pattern here and there, such as a floral or paisley print can give your space just the right amount of flare.
Don't stop at fabric for furniture, though—curtains, bedspreads, and pillows can easily be taken from plain to plush by upgrading the material. And if you want to add a softer feel underfoot, go for a wool or shag rug.
But we don't have to stick to traditional fibers either—there are plenty of innovative fabrics available these days that offer texture, color, and sheen without compromising on comfort and style. From leather seating to wall coverings made of unprocessed cotton or linen… it's time to explore your fabric options!
Create a Relaxing Atmosphere With Aromatherapy
Creating a relaxing atmosphere in your home doesn't have to be complicated. One of the easiest and most luxurious ways to do this is with aromatherapy. There are lots of versatile essential oils that you can use to bring aromatherapy into your home and fill it with soothing fragrances.
If you're looking for something more subtle, you can invest in an essential oil diffuser which will gradually release the aroma into the air. If you prefer stronger scents, try candling—simply burning a candle for up to an hour and filling the air with delightful smells. You can also place essential oil on scent sticks or try using reed diffusers, which work like a mini-candle but are safer as they don't use any flame.
Essential oils don't just make your space smell good; they have therapeutic benefits too! Soothing fragrances like lavender, chamomile and bergamot are known to reduce stress levels and enhance relaxation. So, create a calming oasis in your home by introducing the right kind of smell!
Conclusion
So, when you're considering how to make your home look luxurious, it's important to think about all of the different elements that contribute to the look and feel of a space.Texture, color, light, and furniture placement all play a role in creating a luxurious interior, and by considering all of these factors, you can create a look that's perfect for you and your family.