Few Common Reasons For Roof Repairs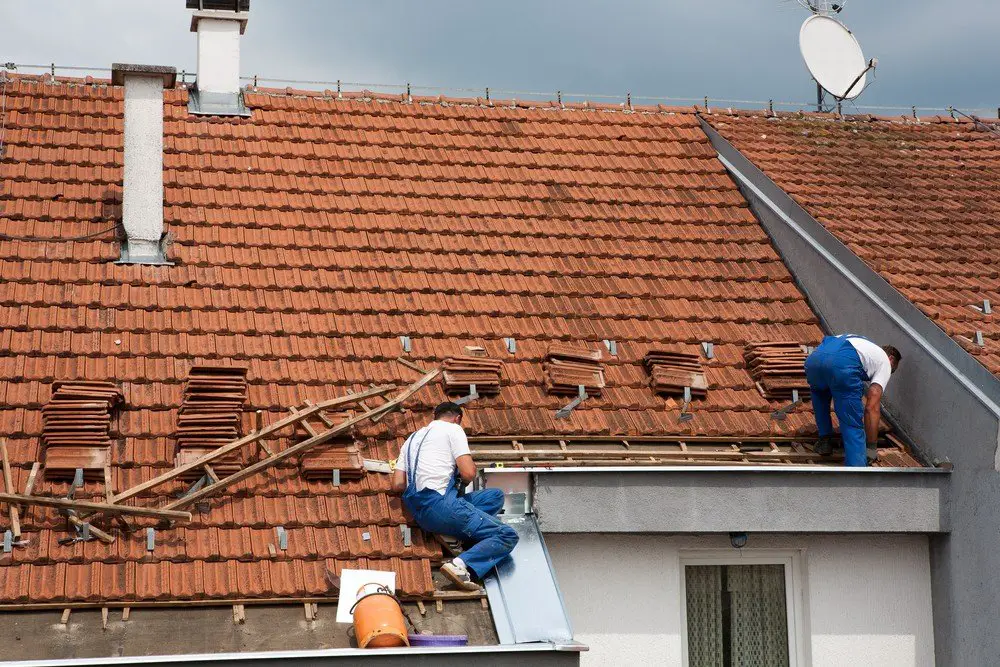 Most of the roof repairs are generally uniform across a variety of properties and suburbs. Regardless of your postcode or type of roof, unpredictable weather can always have an adverse effect on your roof. 
You should have your roof evaluated on a regular basis to keep it in good shape to withstand the worst of the weather.
A roof has a lot of regular issues that call for roof repairs, especially during severe weather. Additionally, roofs are vulnerable to aging and damage from other exteriors. 
As was stated earlier, it is best to defer to the judgment of professionals when it comes to conducting inspections. Nevertheless, it is important for a homeowner to become aware of the primary problem areas on the roof of their home. Early detection and management of roofing concerns can stop smaller roof repairs from becoming more extensive ones.
Roofs protect a home or structure from inclement weather. While defending the home, it also suffers some harm, which contributes to its bad state. As a result, you'd need to repair the roofing structure as well as the damaged region. Timely roof repair keeps the problem from worsening, maintaining the roof's longevity. Smaller tasks can be completed without the assistance of a professional, but they are dangerous. However, ignoring the roof will result in catastrophic damage. For substantial repairs, you'd need a professional roofer. It might cost more money.
Few words tend to instil as much dread in the minds of homeowners as "roof troubles." Roof problems are notoriously expensive and difficult to detect.
A few typical roofing problems that call for professional roof repair services.
Leaks
The most dreaded roofing problem is undoubtedly the leaks on the roof, particularly in a country like Australia where rainfall can be extremely heavy.
Finding the precise source of a leaky roof is one of the biggest obstacles. It is not always the case that a leak is taking place at a specific site solely due to the fact that water is entering from that specific location.
Improper installation
It is not always a good idea to choose the cheapest service provider that you come across. To properly install a roof, one needs substantial training and attention to detail in order to prevent problems like billowing and damage to the entire structure of the roof.
Ponding
Ponding is the term used to describe the 'pooling up' of water in a particular area of a roof. This imposes a weight on that region that is not necessary, and it has the potential to cause damage to surrounding structures as well as cause sagging.
Incorrect installation of air conditioning parts frequently leads to ponding.
Blistering
Roof surface erosion is referred to as blistering, and it occurs when bubbles form as a result of faulty roofing installation or maintenance. 
Moss growth

If you detect blistering on your roof, you should have a professional take a look at it since, even though these concerns are normally not serious, they have the potential to develop more serious problems in the future. 
On older, terracotta roofing tiles, moss frequently grows. It can be a significant moisture issue for the roof even though it might add to the overall appeal of an older house.
In fact, it makes the tiles extremely slippery, so avoid walking on moss-covered tiles when performing any gutter cleaning, roof repairs or roof inspection.
Roof membrane weathering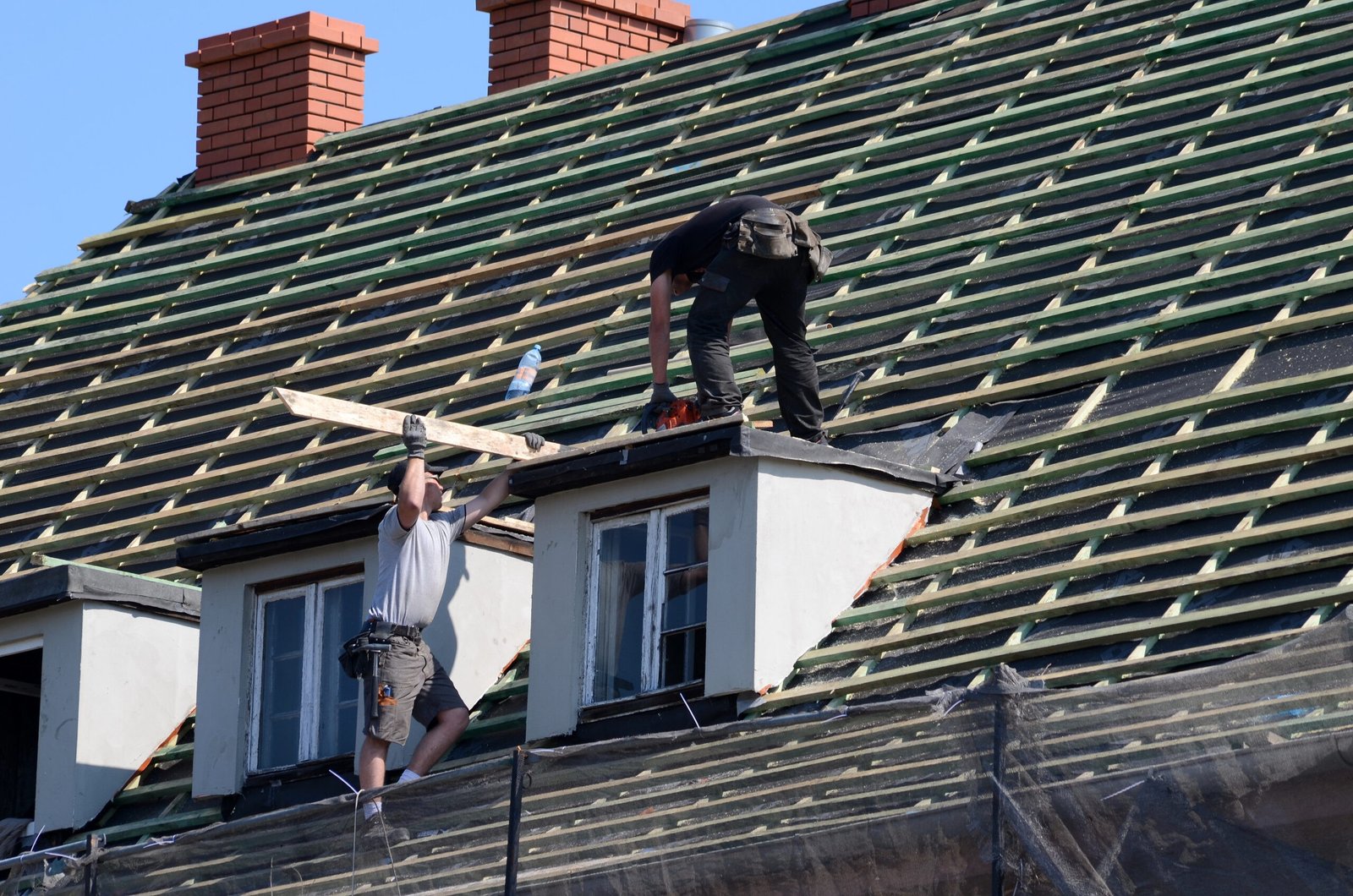 With time, the roofing membrane is likely to experience some wear and tear. However, if it starts to wrinkle, it will eventually dry out and shatter.
The roof will likely collapse and start leaking badly if it rains. Regular visual examination can help to lower future costs of your roof repairs. It is a good idea to check your roof membrane to look for any changes after periods of intense rain or heat.
Improper repairs
Making an attempt to fix the issue on their own without having any knowledge of how to do so is one of the greatest blunders a homeowner can do with their roof.
Items and materials not designed for use on particular roof types or formations are likely to cause irreparable damage to the roof. Inadequate repairs and maintenance are by far the most prevalent roof issue in Sydney.
It is one of the most prevalent symptoms of roof damage caused by extreme weather conditions. Typically, shingles might disappear after a thunderstorm or hailstorm. The lost shingles have an impact on the roofing structure and cause leaks from the roof. As a result, after a storm or rain, you should always examine the roofing structure. If you discover any missing shingles, you should get a roofing professional to replace them.
While going for roof repairs, you must use the expertise of any professional. 
Although it may be tempting to perform "DIY" repairs to save money, you will simply end up endangering your roof and generating further problems.
Water Clogging
Water blockage is another typical indicator of damage to the roofing structure. Typically, the roofing is designed such that water can drain from the surface through the gutter. Water logging, however, can result from any cracks or bowls. These crevices allow water to infiltrate through the roof for a very long time. In addition to the roof being damaged, the ceiling is also affected, and the moisture level within the house rises, causing further harm to the wooden furnishings.
You also see voice spots on the ceiling and nearby wall, which eventually causes to mould and mildew growth. All of this has an influence on the looks and condition of your home, as well as creating unsanitary circumstances. As a result, if you find wet spots or mold development on the ceiling, you must call a roof repair service provider.
Conclusion
These are just a few of the typical roof repairs that most of homeowners may come across. For any of these problems on your roof, you must always seek out a certain professional roofing firm with the necessary expertise, training, and skill.
Benefits of Investing in Quality Landscaping which Enhancing Property Value
Introduction
Have you ever wondered why some properties seem to stand out from the rest, with their perfectly manicured lawns and well-designed gardens? The answer lies in quality landscaping, which can make a significant difference not only in the appearance of your property but also in its overall value. This article will explore the numerous benefits of investing in quality landscaping, from enhancing property value and curb appeal to creating a more sustainable and energy-efficient environment.
let's dive into the world of landscaping and discover why it's worth the investment.
1. Boosting Property Value and Curb Appeal
One of the most significant benefits of investing in quality landscaping is the potential to increase your property's value. According to a study by the American Society of Landscape Architects, well-designed landscaping can add up to 15% to the value of a home. This means that if your property is worth $300,000, quality landscaping could potentially add an extra $45,000 to its value.
In addition to increasing property value, quality landscaping also enhances curb appeal, making your home more attractive to potential buyers. A well-maintained lawn, healthy trees and plants, and attractive hardscaping elements such as walkways and patios can create a welcoming and inviting atmosphere that appeals to potential buyers.
2. Creating a Functional and Attractive Outdoor Living Space
Another benefit of investing in quality landscaping is the ability to create a functional and attractive outdoor living space. By thoughtfully designing your landscape, you can create an extension of your indoor living space that encourages relaxation, entertainment, and enjoyment of the outdoors.
Some elements that can contribute to a functional and attractive outdoor living space include:
Patios and decks: By adding a patio or deck, you can create an area for outdoor dining, entertaining, or simply relaxing.
Outdoor kitchens: An outdoor kitchen can take your outdoor entertaining to the next level, allowing you to cook and serve meals outside.
Fire pits and fireplaces: These features can provide warmth and ambiance, making your outdoor space more inviting during cooler evenings.
Water features: Fountains, ponds, and other water features can add a sense of tranquility and beauty to your landscape.
Outdoor lighting: Well-placed lighting can enhance the safety and ambiance of your outdoor living space, allowing you to enjoy it well into the evening.
3. Environmental Benefits of Quality Landscaping
Investing in quality landscaping can also have numerous environmental benefits. Some of these include:
Improved air quality: Trees and plants help to filter out pollutants and produce oxygen, improving the air quality around your property.
Reduced soil erosion: Properly designed landscaping can help to prevent soil erosion, protecting your property from potential damage.
Stormwater management: Quality landscaping can help to manage stormwater runoff, reducing the risk of flooding and protecting local waterways from pollution.
Wildlife habitat: By incorporating native plants and other elements that support local wildlife, your landscape can provide valuable habitat for birds, insects, and other creatures.
4. Improving Energy Efficiency with Strategic Landscaping
Quality landscaping can also contribute to improved energy efficiency in your home. By strategically planting trees and other vegetation, you can create shade that helps to keep your home cooler in the summer and reduce your reliance on air conditioning. Similarly, well-placed trees and shrubs can act as windbreaks, helping to insulate your home from cold winds during the winter months.
5. The Role of Professional Landscapers in Achieving Quality Landscaping
While it's possible to tackle some landscape projects on your own, hiring a professional landscaper can ensure that you achieve the best results possible. Professional landscapers have the knowledge, experience, and tools to create a landscape that is both beautiful and functional. They can also help you choose the right plants and materials for your specific climate and property conditions, ensuring that your investment in landscaping is a success.
6. Sustainable Landscaping: A Long-Term Investment
By investing in sustainable landscape practices, such as using native plants, conserving water, and minimizing the use of harmful chemicals, you can create a landscape that is not only beautiful but also environmentally friendly. Sustainable landscape can also save you money in the long run by reducing water and maintenance costs.
7. Conclusion: The Value of Quality Landscaping
In conclusion, investing in quality landscaping offers numerous benefits, from increasing property value and curb appeal to creating a functional and attractive outdoor living space. Additionally, quality landscaping can provide environmental benefits and improve energy efficiency, making it a smart investment for any property owner. By working with professional landscapers and incorporating sustainable practices, you can ensure that your investment in landscaping is both beautiful and long-lasting.