Is Spray Foam Insulation Worth The Money?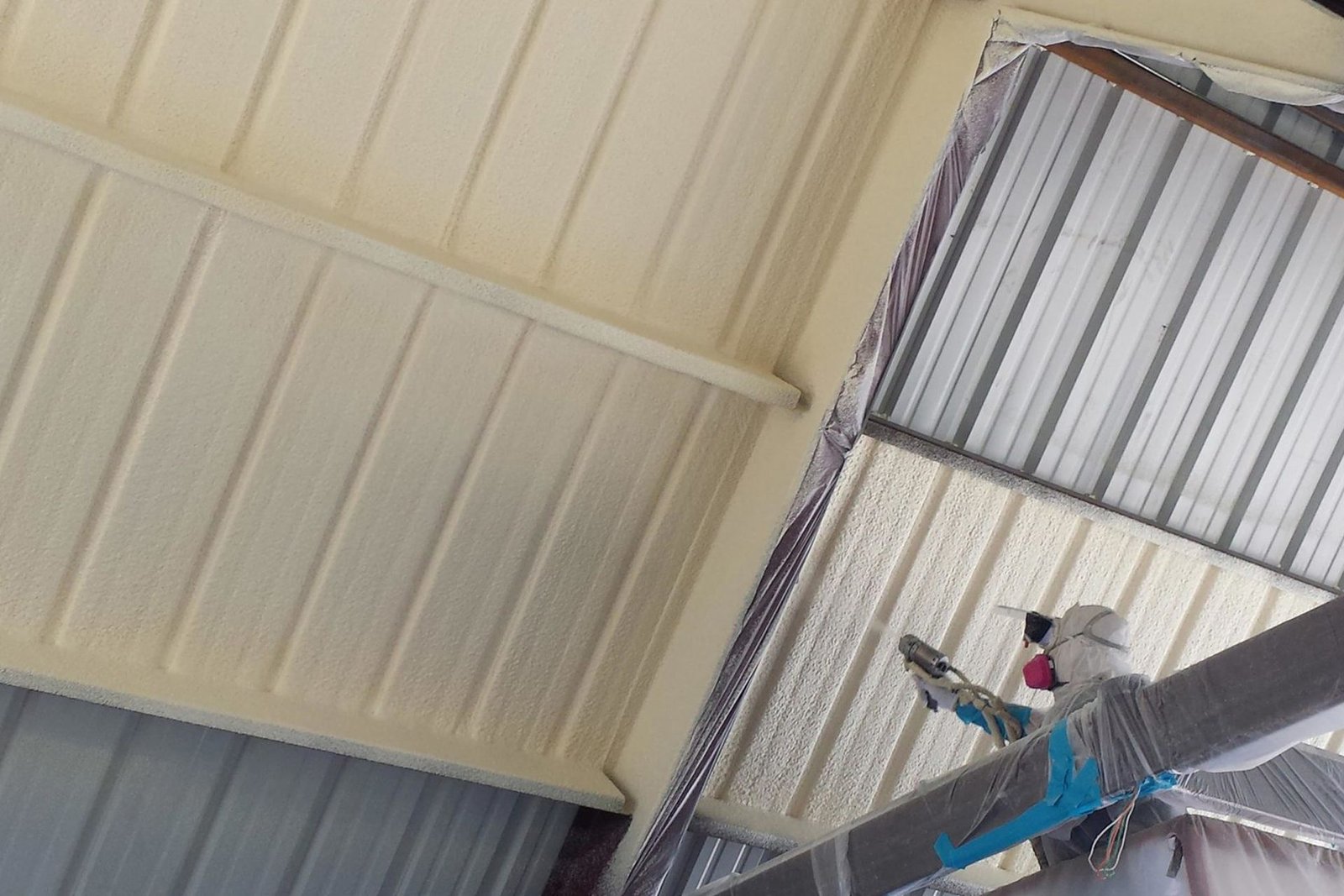 Bad insulation is one of the most common issues homeowners face. While it might not seem like a big deal to some, bad insulation leads to structural issues, entails higher utility bills, and renders most HVAC units ineffective. This is why there are different insulation options customers can choose from. Spray foam insulation, in particular, is favored by many homeowners thanks to its effectiveness. However, it remains one of the most expensive insulation options on the market. So, is spray foam insulation worth the money? Read on to get the answer.
Pros
Let's start with the positives of spray foam insulation. When homeowners hear about the cost of spray foam insulation, they usually think it is a bit high, especially when compared to other options like fiberglass. Nonetheless, you need to understand that the benefits of spray foam greatly offset its costs. Here are some of the benefits of going for spray foam insulation.
It Works Great
Because you need to invest in the best insulation option for your house, there is no better way of doing so than opting for spray foam. What sets spray foam apart from other options is that it provides an unmatched airtight level of insulation. Since spray foam expands after it sets, it fills any holes or gaps. It can also expand to reach the tightest corners and seal them effectively. Thus, spray foam is considered the most effective insulation option on the market.
It Helps You Save Money
Given it is high installation costs, spray foam insulation might seem the least likely option to save you a pretty penny. However, it can help you cut costs on energy consumption down the road. Since the insulation it provides is airtight, you will find that you are getting lower utility bills. Great insulation means that your house remains cool in summer and warm in winter, eliminating the excessive use of HVAC units and fans. Also, it does not hurt that lowering your energy consumption leads to less pollution—just something to mull over.
It Maintains Your Home's Structural Integrity
More often than not, poor insulation entails bacteria and water leakages that encourage the growth of mold and mildew. Indubitably, mold, and mildew are every homeowner's greatest enemy, as they negatively impact the structural integrity of any building. Additionally, they attract moths and other pests that can infest your home—a frightening idea indeed! Nevertheless, by eliminating water leakages and bacteria, you can get rid of mold. When it comes to preventing mold and mildew from growing, you will probably not find a more effective solution than spray foam insulation due to its water-resistant feature.
Cons
It's Expensive
Unfortunately, we cannot ignore the high costs of installing spray foam insulation. When compared to other insulation solutions, the cost of spray foam is downright astronomical. Generally, it can amount up to $6 for every square foot. On the other hand, a square foot of fiberglass costs only $0.40. Despite its amazing benefits, spray foam insulation remains unaffordable for many homeowners.
It Doesn't Last Forever
Given the money you will be willing to put up to install spray foam insulation, you should at least expect it to be a one-time purchase. Sadly, this is not how spray foam works. If you live in an area that experiences wacky weather, then the layer of spray foam itself might shrink, compromising its effectiveness. To solve this problem, you will need either to give your house a new coat of spray foam or just completely remove the old layer and start anew. Both options do not sound enticing, especially when calculating the overall cost of the installation.
It Can Be Installed Only by a Professional
If you are someone who likes to get creative and DIY their house renovation projects, then you are in for a big disappointment. Spray foam insulation cannot be installed by a non-expert due to the safety hazards the process involves. Professional installers usually wear protective gear to protect themselves from the chemicals in the spray foam. Furthermore, the process itself needs some experience to go without a hitch, as you might overlook some gaps and end up with a botchy installation.
After considering the pros and cons of spray foam insulation, you need to come to your conclusion on whether it is the best option for you. With that being said, we recommend that you at least give it a try since its pros outweigh its cons. By installing spray foam insulation, you can rest assured that your home is highly protected and also enjoy giving your HVAC a break. If you are willing to cover the costs of both the installation and the spray foam itself, there is a lot to gain from opting for this option!
Health benefits of drinking enough water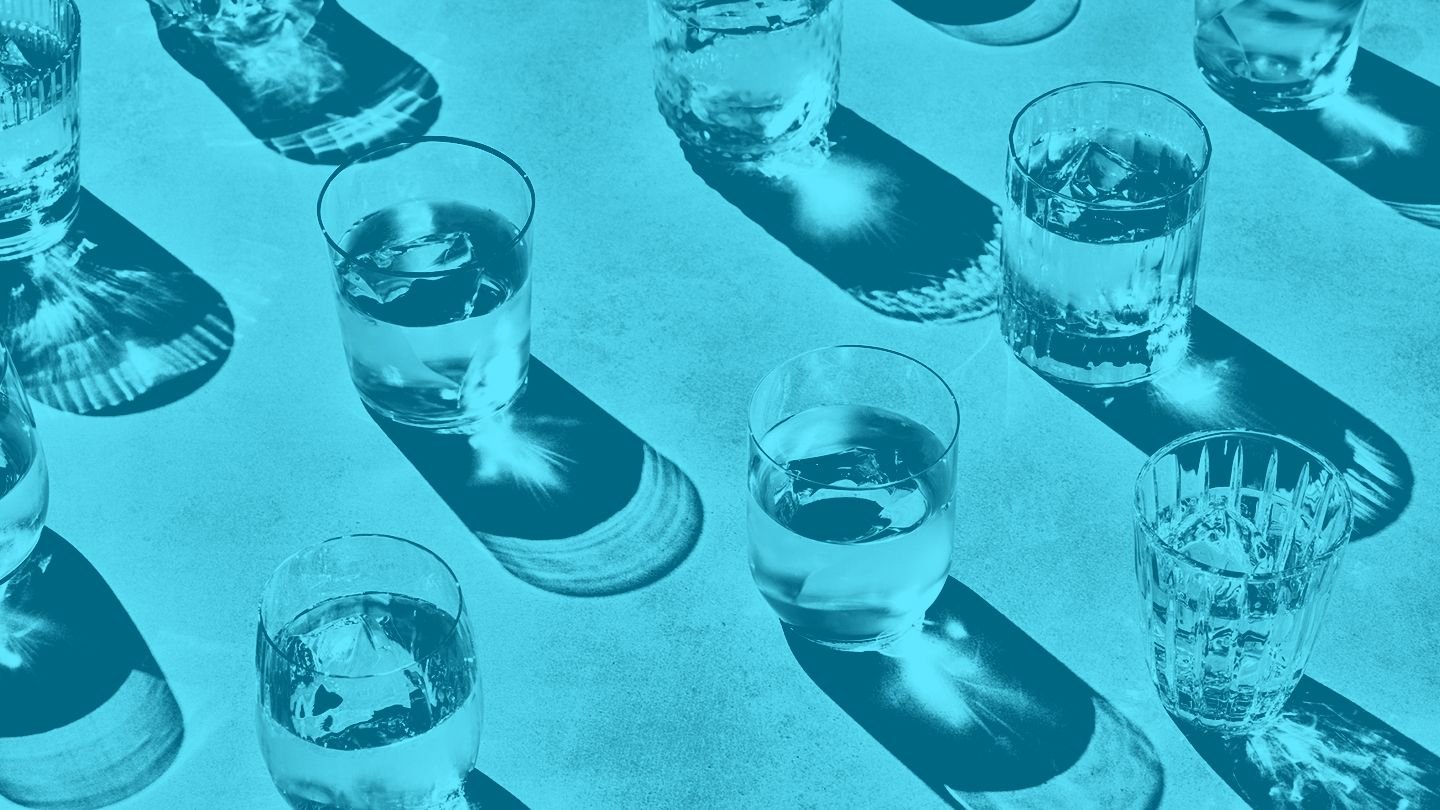 About 60% of our bodies are made of water. But, still, you-re required to drink enough water every day. Why? Because water is responsible for several functions including, regulating your body temperature, preventing dehydration, facilitates the excretion of wastes from your body, and enables your brain function. 
Of course, there are more health benefits of water to your life. But before that:
How much water should you take per day? 
Water is an essential element of your life. In fact, almost every function of your body needs or uses water, from your muscles and joints movements to the brain and tissue cushioning. So, you're either losing water while breathing, through urine, perspiration, or through general body movements. 
Therefore, if you need your body to function well, you must ensure you replenish the amount of water loses or used. According to the Centers for Disease Control and Prevention (CDC), men should take up to 3.7 litres (125 ounces). In comparison, women should consume about 2.7 litres (91 ounces). But of course, you can take more or less than the indicated amounts depending on different factors. 
What determines the amount of water you take? 
The amount of water and other fluids you take per day significantly depend on:
Exercise– when you participate in specific activities, you'll have to drink a lot of water. For instance, during exercising, your body removes wastes through sweats. And to cover or replace the amount of water lost. So, it's essential to take more water before, during, and after exercising or workout. 
Whether or environment– humid or hot environment would make you sweat and in the process lose water. Also, there is a high chance of dehydration at high altitudes. So it would help if you consumed a lot of water during the hot conditions or summer. 
Your overall health– studies have confirmed that your body loses a lot of fluid or water while you're sick. For instance, vomiting and diarrhea increase your chances of water loss or if you have conditions like urinary tract stones and bladder infections, among others. 
Pregnancy and breastfeeding– Suppose you are asking why water requirement increases during pregnancy or when lactating. In that case, here is what you need to know: during pregnancy, the water in your body is used to create of produce amniotic fluid. 
Again, physical pregnancy changes or symptoms like vomiting and nausea increase the demand for more water. Also, you experience higher glomerular filtration and blood volume while you lose more water through respiration and sweating. All these demands that you stay hydrated, which calls for you to take more water or foods containing water. 
On the other hand, breast milk contains 90% of water. Meaning while you breastfeed your little one, you lose a lot of water. So, you should take more water to replace the ones lost through the milk. 
Importance of drinking enough water
Water helps;
Regulate body temperature
Your body loses a lot of water through urination and sweat, especially during hot weather or when you engage in physical activities. Such factors would cause your body temperature to rise. However, drinking more water ensures you manage your temperature while preventing dehydration. 
Maximize your physical performances
Studies have confirmed that dehydration can reduce your level of exercise, lowering your physiological and sport capabilities like strength/power and endurance. And you'll probably take less time exercising as compared to when you take more water.   
Treats and prevents headaches
Headache is a common sign of dehydration. And since taking adequate water has been proved to reduce dehydration, it thus means that you chance of experiencing migraines and frequent headaches if you consume more water.  
Aids digestion process
First, water helps in forming mucus and saliva, which help break down and digest different foods. Also, they help moisten food, thus reduce the friction for easy swallowing. 
Experts have also confirmed that drinking more water helps get the food out of your body. In other words, it facilitates the excretion of waste in the form of feces and urine. Even better, water ensures a clean mouth and can also prevent and reduce tooth decay.
Promote weight loss
Drinking more water would increase satiety and boost your metabolic rate, thus increasing the number of calories in your body. This would, in turn, help you lose weight. 
Also enough water:
Helps prevent constipation

Transport different nutrients throughout your body

It helps fight off diseases like kidney stones, urinary tract infection, and hypertension
So, what can you do to take more water?
Tips to help you drink more water
Since your body is entirely dependent on water, you should:
Have reusable water bottles so that you can refill them whenever you feel thirsty

You can as well serve water during every meal

Consider choosing water over other drinks like soda

Serve or eat more foods: fruits and vegetables that contain more water like watermelon, cabbage, and lettuce, among others.
Conclusions
Water is a significant factor in your health. It would help if you had it for your physical performance, brain function and reduce dehydration, fever, and headaches. Also, you need water to facilitate your digestion, relieve constipation, and help flush out wastes, among other crucial benefits.  
The Importance of LMFT Supervisors in Our Society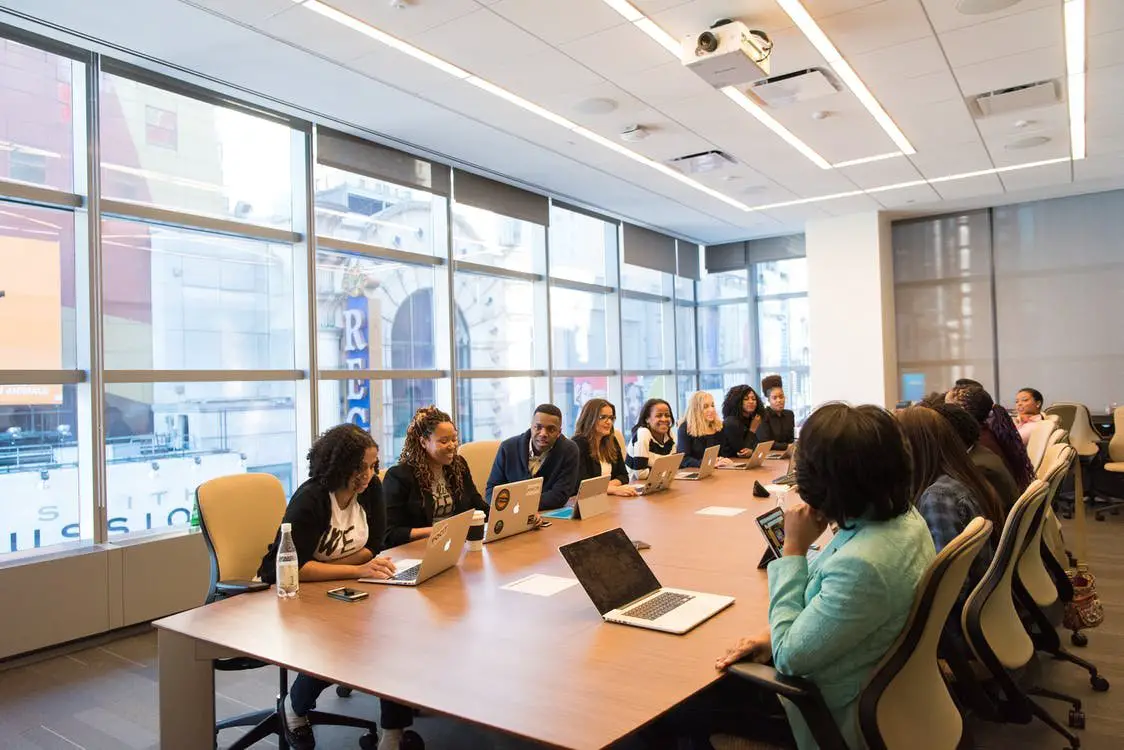 The job of an LMFT supervisor or licensed marriage and family therapist is to provide care for interpersonal and relational problems within marriages, families, and couples. Therefore, therapists play an essential role in our society to help their clients to realize and understand the reason for the bad mental state and provide a way to change their problem-creating habits and attitudes. There can occur several issues within the families and couples such as addiction, infidelity, and many other problems, and an LMFT supervisor works with people who are having problems in their relationships. If you want to become an LMFT supervisor and serve people in your society, you should attend an LMFT supervisor training from a well-established institution.
About LMFT:
Licensed marriage and family therapists are essential parts of our society as they assist to deal with relationship problems of family members and couples. Most LMFTs are private practitioners and try to understand the emotions and experiences that cause problems for their clients through communicating regularly. 
An LMFT supervisor can deal with individuals or multiple related parties, however, the supervisor always takes a one-on-one basis communication method whether they are working with groups in the same room or talking to an individual about his family or couple-related issues. In order to provide recommendations, the LMFT supervisor always focuses on couple or family dynamics, even if he or she is guiding an individual. In the case of family issues such as addiction or abuse, the LMFT supervisor tries to work in association with social workers. 
Cognitive Behavioral Therapy:
LMFT supervisors often focus on providing cognitive-behavioral supervision to their clients. This goal-oriented approach helps the clients to understand how their actions are being affected by their thoughts, beliefs, and feelings. Therefore, the supervisors work for the recognition of destructive patterns and guides to change them.
Cognitive-behavioral supervisors understand the theoretical orientation and try to offer techniques for the betterment of the clients. This supervision approach involves the observation of the behaviors and cognitions of the clients. This type of supervisor also gives homework to their clients.
The Abilities of an LMFT Supervisor:
An LMFT supervisor needs to have several abilities in order to treat his or her clients and to bring positive changes in their lives.
i) Empathize:

An LMFT supervisor should be able to understand the feelings of his or her clients.

ii) Communicate:

Communication is essential to convey the messages effectively and to know the causes that harm the client's mental condition.
iii) Listen: An LMFT supervisor should let his or her clients say about their problems and listen properly to recognize the issues.
iv) Analyze:

In order to understand the real cause, the supervisors need to analyze the issues and the environment from where the client belongs to.

v) Build Trust:

Building trust is the most essential thing because the clients can rely on a supervisor if they trust the supervisor.

vi) Problem Solve:

Above all, an LMFT supervisor needs to have problem-solving abilities in order to bring changes and to guide the behaviors of the clients.
Laser Skin Tightening For Younger Looking Skin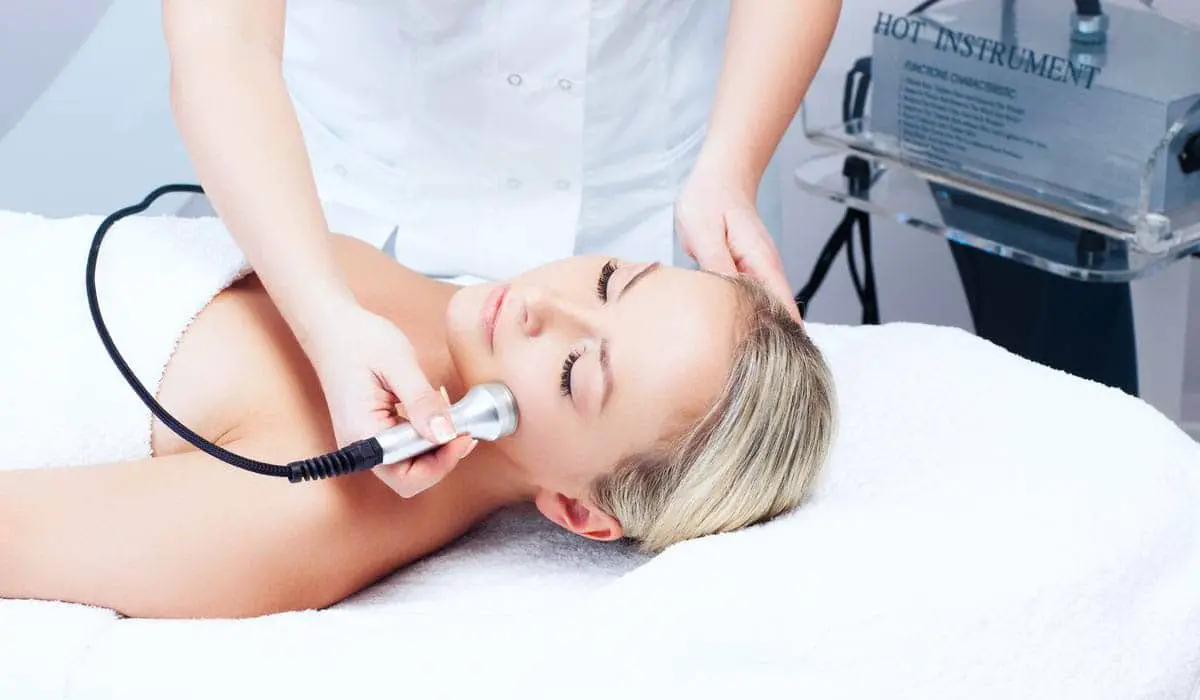 If you're looking to get skin tightening without the downtime of plastic surgery, lasers might be the perfect solution for you. Laser Skin Tightening is a revolutionary treatment that tightens your skin by heating your collagen fibers, making them spring back into place, and giving you firmer, more youthful-looking skin in just one treatment. Here is what you would love to know about laser skin tightening to decide if it's right for you.
What Is Laser Skin Tightening?
Laser skin tightening is a cosmetic treatment that uses laser technology to tighten skin, improve skin texture and reduce fine lines. It can likewise help to easily smooth out stretch marks. These procedures are becoming increasingly popular among people who want to look younger without undergoing surgery or invasive treatment. Although treatments are considered safe, they can cause bruising or scarring in some instances. Depending on your needs, it may be beneficial to speak with a dermatologist before getting an in-office treatment or laser skin tightening procedure done at home.
Benefits Of Laser Skin Tightening
Laser skin tightening is an entirely safe, non-invasive procedure that not only helps tighten loose skin but also dramatically improves elasticity. It's especially helpful in treating sagging facial areas, including under-eye bags, crow's feet, and droopy cheeks. The treatment is quick and only takes about an hour per session. Some patients find that they can resume their normal activities immediately after laser skin tightening sessions with minimal discomfort.
How Laser Skin Tightening Works
Laser skin tightening is a safe and effective way to make your face look younger and smoother. During a treatment, a laser penetrates your facial tissues and targets areas that need tighter. This causes collagen production in these areas, resulting in firmer skin. How does it work? The laser acts like an internal sculpting tool that can be directed over any part of your face. The end result: fine lines and wrinkles are erased, and you'll see less pronounced signs of aging, such as sagging jowls or age spots. You'll also look more youthful and radiant than ever before! What Kind of Results Can I Expect? Patients frequently see improvements after just one therapy.! But for optimal outcomes, we recommend multiple treatments over time for maximum benefits.
Who Can Benefit From Laser Skin Tightening?
Most people can benefit from Laser Skin Tightening, but it is especially effective on men and women whose skin has become lax with age. Although several different lasers can be used to tighten skin, they all work by breaking down collagen fibers under the surface of your skin. Collagen is what gives your skin its elasticity, so when you break it down with a laser, your skin will shrink back into its more youthful shape. Is Laser Skin Tightening right for me? To find out if Laser Skin Tightening is right for you, contact our office today. During the consultation, we will perform a complete analysis of your situation and determine if one or more treatments would give you an improvement in looks and feel.
Side Effects from Laser Skin Tightening
If you have a laser skin tightening procedure done, your side effects might include redness, swelling, or bruising at treatment sites. You also might have a slight increase in acne in areas where your skin was treated. These side effects should lessen over time. Some people report a sensitivity to sun exposure after receiving laser skin tightening treatments. If you develop redness or swelling from sun exposure, cover affected areas with an SPF-rated moisturizer that your physician recommends. Any signs of redness or swelling should clear up within a few days if they do occur. Keep in mind that these side effects are uncommon and vary from person to person depending on your unique medical history and reaction to specific medications or procedures.