Why Conduct Comparisons? A ChartLogic vs MedEZ EHR Guide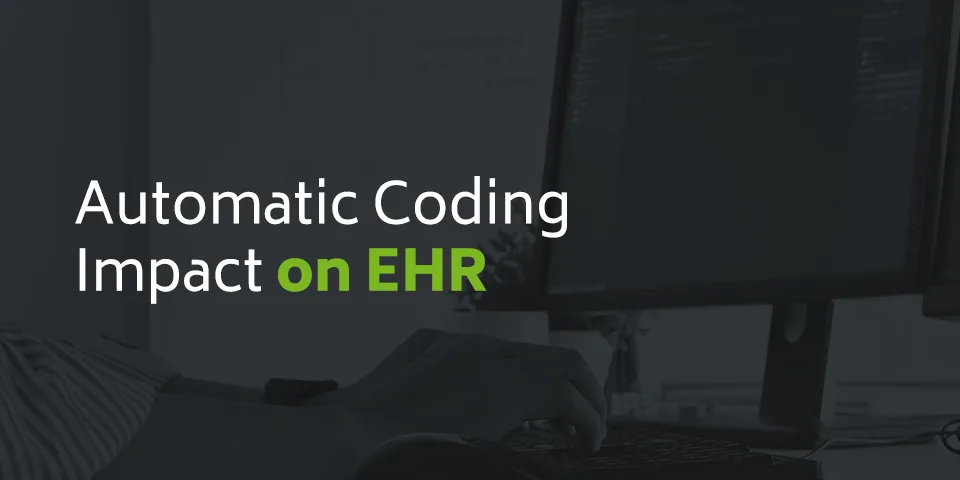 Electronic health records (EHR) are critical tools healthcare providers use to manage patient data, streamline clinical operations and handle the business side of medical practices. Not all EHR solutions are up to mark; thus, care providers compare them to find the fittest. We have always encountered the question as of why there is a need for conducting EHR comparisons. So in this ChartLogic vs MedEZ EHR guide, we will explain it to you.
Why Conduct EHR Comparisons?
Let's begin this ChartLogic vs MedEZ EHR guide by understanding the basics. The EHR comparisons can be beneficial for several reasons, such as:
Identifying the right EHR for your organization: There are numerous EHR systems available, each with its own strengths and weaknesses. By comparing them, you can identify the EHR that best fulfills the needs of your care facility, taking into account factors like functionality, compatibility, ease of use, and cost.
Improving patient care: The right EHR can help medical professionals improve patient care by making it easier to manage patient data, track progress over time, and identify potential health issues. By conducting EHR comparisons, you can identify the one that is most likely to improve patient care outcomes.
Streamlining administrative tasks: EHRs can help healthcare providers streamline administrative tasks, such as appointment scheduling and claims processing. Comparing EHRs can help you identify the vendor that makes administrative task management a no-brainer.
Ensuring compliance: EHRs are subject to numerous regulations and guidelines, including HIPAA and Meaningful Use. By comparing EHR solutions, you can ensure that the one you choose complies with regulatory bodies, minimizing the risk of penalties and other legal issues.
Specialty-specific: All EHR solutions handle different specialty cases. Some are multi-disciplinary, while others are specialty-specific. EHR comparisons are simply the process of finding the right EHR for your specialty, as you cannot go for just any vendor by turning a blind eye to the specialty offered.
In short, EHR comparisons are the simplest way to set things straight and choose the optimal vendor for care practices. It reflects on clinical operations, as a compatible system streamlines workflow in no time, whereas the wrong decision can haunt you forever.
MedEZ:
MedEX is a behavioral health-specific solution improving the norms of care for mental health facilities. According to the reviews, it harnesses the power of technologically advanced functionalities to uphold a competitive stance in the market. Meeting the specialized needs of practices, the vendor streamlines workflow and lessens the provider's burnout. Reviews share that MedEZ EHR offers on-premise and cloud-based deployment models and stays compliant with regulatory guidelines.
The specialties this customer-centric solution serves are
Behavioral Health
Substance Abuse
Physician Rehabilitation
Residential Treatment Centers
MedEZ EHR Pricing:
The pricing details of MedEZ are not revealed to the public yet. It is not that the vendor keeps providers in the dark. You can request the pricing structure of MedEZ by contacting the vendor's sales rep. As MedEZ EHR has not revealed its pricing details, we cannot say much about it. Whether it's budget-friendly or not is up to you to find out.
MedEZ EMR Demo:
If you are interested in learning about the tools and services of MedEZ, schedule its demo. The demo of MedEZ EHR is known to spike users' interest as it is crafted using captivating feature descriptions. The MedEZ EHR demo is freely available on its website. So, if you want to examine MedEZ EHR up close, wait no more and set up a demo right now.
ChartLogic EHR Software
It is a multi-disciplinary solution helping care facilities meet regulatory compliance and increasing their efficiency. As per the reviews, ChartLogic EHR offers cost-effective solutions that enhance practices' revenue collection over time. Moreover, reviews suggest that ChartLogic EHR leads to effective encounters resulting in impressive outcomes by eliminating the errors subject to paper-based encounters. This software stays ahead of industry trends and thus ensures continuous system updates.
The specialties ChartLogic EHR serves are:
Allergy / Immunology

Alternative / Holistic Medicine

Anesthesiology

Applied Behavior

Bariatric Medicine

Cardiology

Cardiothoracic

Chiropractic

Dermatology

Endocrinology

ENT / Otolaryngology

Family Medicine

Gastroenterology

General Medicine

General Surgery

Geriatric

Hematology and Oncology

Infectious Diseases

Infertility

Integrative Medicine / Wellness

Internal Medicine

Mental / Behavioral Health

Multi-Specialty

Nephrology

Neurology

Neurosurgery

OB/GYN

Occupational Medicine

Ophthalmology

Optometry

Orthopedic Surgery

Pain Management

Pediatrics

Physical Medicine / Physiatry

Physical Therapy

Plastic Surgery

Podiatry

Preventive Medicine

Proctology

Psychiatry

Psychology / Therapy

Pulmonary Medicine

Radiology

Rheumatology

Sleep Medicine

Speech Therapy

Substance Abuse

Thoracic Surgery

Urgent Care/ER

Urology

Vascular Surgery
ChartLogic EHR Pricing:
Considering it is an all-inclusive solution, ChartLogic EMR must offer steep pricing bundles right? Well, we can't make any statement on the pricing structure of ChartLogic as it is not disclosed publicly. You have to fill out the pricing quote to get a personalized pricing plan from ChartLogic EHR.
ChartLogic EMR Demo:
If you have any doubts about ChartLogic EHR or want to explore its features, go for its demo. ChartLogic EHR offers a live demo crafted according to the specialty case. During the demo, you can expect to gain deeper insights into the feature spectrum of the ChartLogic EHR. Visit the webpage of ChartLogic EHR and request a demo right away.
Are These Vendors Interchangeable?
Now comes the most essential element of this ChartLogic vs MedEZ EHR comparison. Now you have to critically evaluate which system you should choose. It depends on certain factors; the most integral is the specialty practiced. You cannot go with MedEZ EHR until or unless you are running a mental healthcare facility. In this case you can go with ChartLogic too but as MedEZ is a behavioral health specific solution it will handle operations with more finesse.
Same like that, you must not go with MedEZ if you are operating a multi-specialty care facility because having multiple EHR solutions in one clinical environment will lead to mess. In this case, your best resort is an all-rounder EHR platform like CharmHealth. A mismatched EHR is the beginning of downfall as it lacks specialty-content, diagnostic codes etc. A slight negligence during the implementation process can burn your reputation to the ground. So, choose wisely.
6 Foods to Reduce Your Risk of Kidney Stone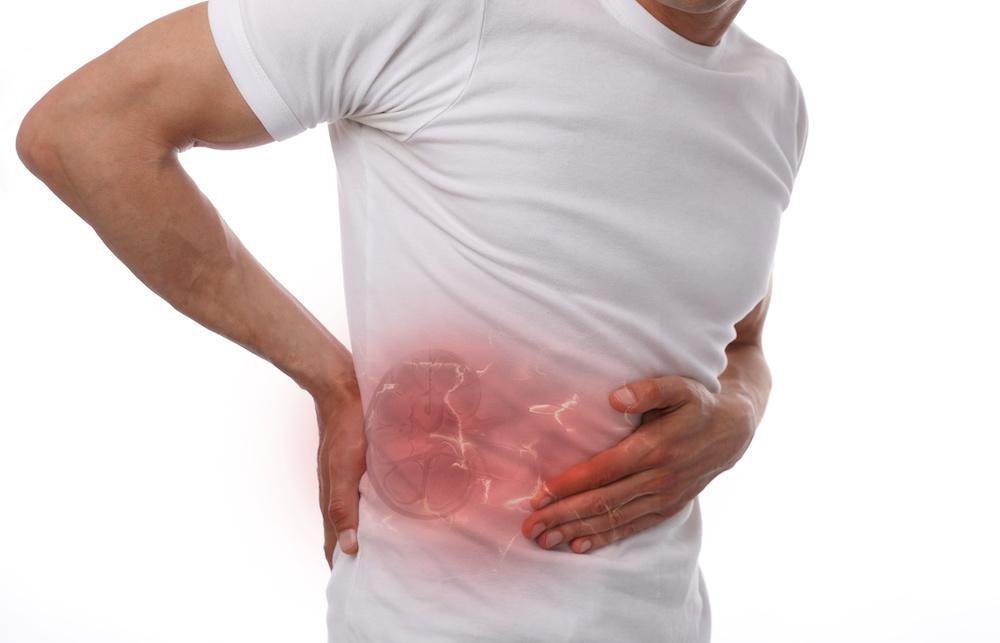 Your risk of developing a kidney stone increases as you age. The condition is more common as people get older. If you are between 18 and 50, your risk of developing a kidney stone is even higher than that and see near Chughtai lab. This is because your body naturally produces more substances that can lead to kidney stones as you age.
 It is also more common in men than women (about 8 times more). Many things can increase your likelihood of having a kidney stone, including drinking too many fluids, eating particular foods, and being at higher risk based on family history or genetics. To reduce your risk: eat these 6 foods to reduce your risk of kidney stones:
Eggs
Eggs are one of the most interesting foods that you might be wondering about. They are a type of food that can cause kidney stone formation. This is because eggs are a food that is difficult to form a stone. Instead of being formed from the eggs, the stone will be formed from the eggs. 
This is because eggs are a food that is easy to cook and a protein source. This means that they can cause the stone to be formed from the eggs, which is why they are so interesting to eat. In this situation, you can prefer any lab like Chughtai lab test rates or dr essa lab.
Fish and seafood
You're in luck if you're looking for a Cooks file-worthy meal. Fish and seafood are one of the world's most exciting and unique food genres. There are many reasons why seafood is known as "fish," but a few examples include its simplicity in terms of cooking and its health benefits. 
For example, fish is a great source of omega-3 fatty acids, protein, vitamins, and minerals. Additionally, seafood is an excellent source of omega-3 fatty acids, vitamin C, and essential oil for astringent, therapeutic, and anti-inflammatory treatments.
Additionally, seafood is a good source of omega-3 fatty acids, vitamin C, protein, and vitamin D. lastly, seafood is also a good source of omega-3 fatty acids, vitamin D, calcium, and vitamin B6. All of which are important for maintaining healthy skin health. So whether you're looking for a light or heavy meal, seafood is always a good choice.
Dark leafy vegetables
Dark leafy vegetables are one of the most interesting and unique foods you can eat. They are small and dark, and Binney's cornstarch-based diet protects them from kidney stones. What is more, these foods are low in calories and low in fat.
 Additionally, they are a new source of antioxidants and polysaccharides that can protect your body from damage. Dark leafy vegetables are also a new source of fiber, vitamins, and minerals. This means that they help keep your body feeling healthy and active. 
Lastly, they are a good source of vitamins and minerals, making them a good energy source. So if you're looking for food that will keep you healthy and happy, then Chughtai lab Lahore helpful and dark leafy vegetables are worth a try.
Nuts and seeds
Nuts and seeds are two of the most interesting and unique foods available. They are both associated with black kidney stones, which can cause immense pain and suffering. While it's not always easy to find food that can help protect yourself from kidney stones, some interesting and unique foods are worth trying. 
The first thing you should try is nuts and seeds. Nuts help protect your kidney stone from developing, and the seeds are also healthy for you. Nuts and seeds are also a source of omega-3 fatty acids, which is beneficial for maintaining a healthy body climate and function. 
Peanuts and sunflower seeds are also effective in treating other kidney stones. So if you're looking for a delicious and healthy snack, Nuts and Seeds is the place for you!
Fatty foods
We need to be careful about our food when we're careful. We're constantly exposed to fatty foods that need to be taken more seriously. It's time to change that and be more mindful of our food choices. 
With enough education and practice, you can be sure that fatty foods are not the only food that causes kidney stones. It's time for more mindful eating, leading to better health and happier life.
Condiments and sauces
There's something wrong with those ketchup bottles you're selling, or maybe it's just me. I've never found the right one, and I don't know which one I am. And I don't care whether or not I buy it; I want ketchup instead of ketchup.
I don't know what's going on here. Is someone saying condiments and sauces are important to you? If so, then you're not alone. They are one of the most popular items on the market and play an important role in different people's lives. For this reason, I am so excited to see people using them more.
But if you're not excited about the idea of Condiments and sauces being used more like you are, then you might be uncomfortable with them being there in the first place. You might be thinking, "Who knows, maybe I do, and maybe that's why they're called Condiments and sauces," right? That's probably why you are. Because they are called that in French, and it's an expression that means "to add more flavor or color to something."
Conclusion
The kidneys are the body's filters, helping to keep blood and urine clean. A stone in the kidney can cause serious health problems, such as:
A kidney stone is a crystallized mineral deposit from the urinary tract that causes pain or discomfort. Stones may be found anywhere in the body but are more commonly located in the kidneys. The stones themselves look like pebbles or sand grains. They can range from tiny spheres to large boulders. 
Some stones are hard enough to chip away at a patient's renal structures and require dialysis (kidney pump) treatment for more than a few weeks before they can be removed surgically (kidney transplant).
If you suspect you have kidney stones, get them checked out immediately by your doctor. Kidneys can become enlarged because of other health conditions; if there is an underlying medical condition that causes excessive pressure on your kidneys, it could also contribute to your stone formation.
Kidneys that don't filter properly that is, if they're not working properly visit Chughtai lab Lahore can lead to infection or inflammation of other organs (e.g., liver) or even death when left untreated.