The Growing Role Of Interactivity in E-learning: academia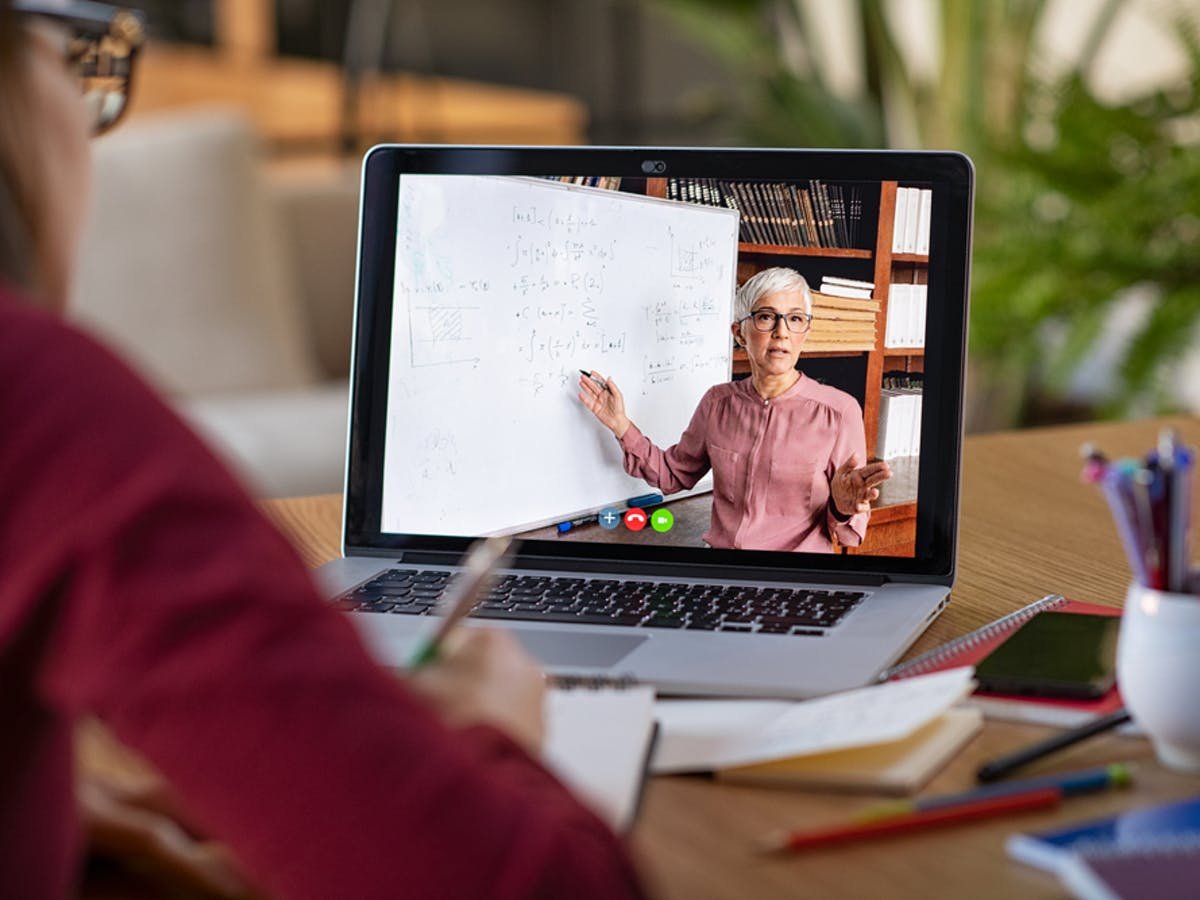 During the pandemic outbreak, the education sector was worst affected and has witnessed a tremendous transformation over the past decade, giving rise to the emergence of tech-enabled learning models. This new way of learning revolutionized the traditional classroom settings, and education today has metamorphosed into instant, online, flexible, and on-the-go learning.
There is an urgent need for continuous upskilling. Moreover, with the easy availability of the internet and democratization of technology, online education has witnessed a rapid surge across all learning phases and is embracing prominent e-learning to learn, educate and build specialization in the field of interest. 
Besides, the pandemic's disruption has provided a platform to offer an opportunity to experience virtual and remote learning experiences beyond global boundaries.
However, new avenues and surge of learning models give rise to new e-learning platforms which brought more recent challenges. 
For learners, the classroom is a place offering the best learning environment – providing them with the opportunity to engage and can clear all their doubts with the subject matter expert, also learners can share knowledge and focus on the topic. 
Furthermore, this has created doubt about the effectiveness of the new online learning model and the learning outcomes associated with it.
Effective and Meaningful Learning:
E-learning is a remote learning experience and e-learning course effectiveness depends on factors like course content, learning modules, and delivery of sessions. However, digital tools are helping e-learning courses to be interesting, fruitful and meaningful for students.
Educational institutions around the world offering virtual courses rely on recorded audio-visual content i.e asynchronous learning, but this often leads to loss of interest among learners resulting in low learning outcomes. In contrast, new synchronous models of e-learning focus on providing students with a platform to interact live with the subject matter expert and an opportunity to communicate effectively through video.
In the case of synchronous learning, virtual engagement facilitates learners for real-time exchange of inputs and feedback. Moreover, educators also employ various tools and execute exercises to include small group assignments, quizzes, case studies, simulations, and group discussions. 
The rise of EdTech platforms worldwide brings transformation in online learning, exploring new ways to drive interactivity and virtual engagement. E-learning platforms have evolved to provide simulation-like classroom experience, by building new tools to develop interactive interface and screen time management. For online educators, this provides for greater control and complete visibility as students can raise questions and can use whiteboards as tools whenever required. Moreover, educators can organize a quiz, discussion, or any other group or project-related activities through digital platforms.
For an effective online teaching program, educators require the right study material and the right infrastructure. Besides meticulous planning, educators need to create a compelling, engaging, enjoyable learning environment for learners through specialized live interactive online courses. The disruption caused by the pandemic pushed a large segment of educational institutions and universities to make a considerable shift towards embracing education in an online scenario. Moreover, this also helps the institutions to evolve with this paradigm shift and keep pace with the technological transformation happening worldwide.
4 Ways of Increasing Interactivity in Virtual Classes:
Social Media Interactions

Social media tools can be used for better engagement and increase interactivity for learners. With the advent of social media tools, educators can facilitate better communication with the help of activity streams through social media. Also, social media enables learners to connect with the learners from the same community for collaboration and can be a great space to curate and share content, also aid learning and promote knowledge sharing.
Video Learning

Video has already found a significant place for itself in eLearning as a powerful interactive tool. Almost every e-learning platform incorporates this feature as a part of its eLearning strategy. Earlier videos were predominantly used for delivering a recorded lecture or session but today, videos are incorporated for better engagement and instant feedback can be provided to learners. Interactive video sessions can encourage the learners to think, analyze, act and interact with the professional trainer.
Virtual Reality

Virtual reality is another important tool to boost interactivity in eLearning. Today with readily available smartphone and tablet adoption with greater internet availability, virtual reality is making learning experiences more immersive and engaging.
Mobile Learning

Smartphones or mobiles being an interactive element in this digital age, proved to be a great facilitator of interactivity in online learning… Mobile learning provides customized, bite-sized content to be more specific to facilitate learning anytime, anywhere. Mobile learning helps learners to collaborate across social channels, and facilitate continuous learning. 
Virtual Learning Interactivity Benefits:
It causes a reaction
Online learning-induced interactivity can replicate real classroom settings.
Real learning is the result of simulations that provide learners with the opportunity to make decisions without taking real risks. eLearning experience makes learners go through an actual situation, and are encouraged to explore what will happen in case they succeed or fail. It encourages reflection.
Virtual learning integrates the eLearning content and encourages their involvement, as depending on their response, correct or incorrect, they receive feedback, which is a key element in a virtual face-to-face session.
Boosts Engagement
Every Learning session results in some sort of reaction; provocative questions allow learners to immerse deeply in interactive activities and engage learners in the learning process resulting in better learning outcomes. Virtual training should be learner-centred, which is a perfect framework for eLearning interactivity.
Enhances Knowledge Retention
Knowledge retention always comes from curiosity. Social media elements, scenario-based learning, simulation-life experiences, have the power to transform the boring digital lecture into an engaging and memorable eLearning experience.
With these changing times, personalized learning is now a trend in online learning and educators are finding new ways to increase interactivity in online learning and help them access content from anytime, anywhere.
CONCLUSION:
Using the interactive online learning engagement techniques enhances the benefits for learners in a modern tech-enabled online educational system.
Join academia , your online learning solutions, and learn in a different way for a better engagement experience and enhanced interactivity 
 7 Tips To Complete Dissertation Writing In 3 Days?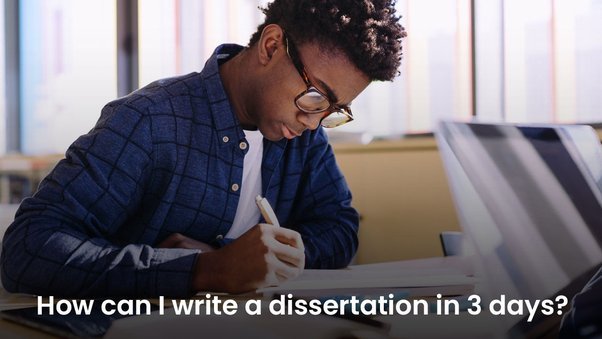 Dissertation writing is a long and complicated process. Choosing a topic, researching it, creating an outline, making the draft, and editing the paper takes time, but in the end, it brings home a chunk of academic grades. However, some students do not understand the importance of and delay the process till the last moment. When they barely have three days left, they either seek dissertation help from friends or submit the paper late, but none of it is welcome. While late submission can lower the grades, taking assistance from friends can never guarantee the accuracy of the solution. Therefore, finding a way to complete the dissertation paper in the remaining three days is the only way out. But how will a student do that?
After speaking to several writers of various dissertation help services, I have come to know of a few steps and tricks to do that. But before I dig deep into the details, let's learn the importance of a dissertation in academics.
Importance Of Dissertation Writing In A Student's Life
Experts believe that a dissertation paper significantly contributes to a student's life. Here are a few areas where students can benefit from dissertation writing:
· Impacts on the final grades of the program
If a program includes dissertation writing in its curriculum, it is usually at the end of the academic year. Therefore, a dissertation becomes one of the unnamed yardsticks to measure a student's overall knowledge performance throughout the academic year or the entire academic program. Extensive reading, in-depth research, strong, unique points in the solution, and submitting the solution on time indicate a student's knowledge of the subject and ability to conduct research.
· Enhances a student's research capabilities
Dissertation writing involves long hours of study and taking notes on the topic. Students must identify their area of interest, emphasize their perspective on the dissertation topic, and highlight their ability to manage an individual research project. As a byproduct, a student learns to brush up their skills in conducting in-depth research, enhancing their research skills which provide dissertation help to students when they pursue their doctoral programs.
· Learn to pursue an interest
Sometimes students are allotted to write a dissertation on a topic they please. While having an issue assigned reduces a lot of time and confusion, choosing a dissertation topic helps to dig deep within oneself and research the subject to bring up its title. One has to look at the existing research on the subject and find the areas that have not been explored. Then, they need to find an interesting angle to explore the topic.
How To Complete Dissertation In 3 Days?
Some people may think that completing a dissertation in 3 days is impossible; writing more than 200 pages in 72 hours has to be done by a robot to submit an accurate paper. But it is not true. Experts who offer custom dissertation writing services believe that one needs to devote enough time, from 72 hours, to complete the dissertation in the stipulated time. Here is the plan:
Day 1: Don't do any creative work
The first day of the three-day dissertation writing schedule is for three important tasks – choosing the dissertation topic, researching the content, and making the first draft. Professional dissertation writers say that a student must never look for anything new to include in the dissertation but instead paraphrase required data from various credible sources without adding any references.
Day 2: Make the final draft
Use the second day of the 3-days to complete the final draft using all secondary sources. Employ this stage to include all the new information and statistics not used in the first draft, which are usually available on the books and websites related to the dissertation topic.
Day 3: Review the content
The 3rd day is for editing and proofreading the solution. To edit content, ensure that all sections of the dissertation are written, the chapters support the primary subject of the dissertation, have a clear beginning and to the story, and that there is nothing redundant or missing in the entire writing. Read the whole content backward once to find the common errors in the document and recheck the citations, punctuations, paper alignment, and fonts.
However, doing all the work related to a dissertation is difficult even though the steps are laid out. Therefore, the following tips are laid out to help with my assignment help and completing the solution in 72 hours.
Tips To Complete Dissertation In 72 Hours
Here are the 7 tips for completing a dissertation in 3 days:
1. Choose a topic carefully:
Many experts believe that choosing the right dissertation topic is half the job. Therefore, students must select a dissertation topic that they find appropriate for the given prompt. Begin with a dissertation topic that seems interesting but also allows scope for work. Interest plays a crucial role in choosing a dissertation topic; the more interested students are in a topic, the better they can create content.
2. Get clear ideas about the length:
It is essential to know the length of the dissertation. Often the prompts state the word limit. If not, clarify it with the professor. Usually, a dissertation is ten thousand words, but it can also stretch up to a hundred thousand words. However, at times, professors leave it up to the students to decide the length of the solution. In that case, it is better to stay within twenty thousand words. The dissertation will be crisp, and there will be ample time to add enough information on the topic.
3. Slot hours for writing the dissertation
With three days in hand, one must be able to decide how much time to allot for each day to complete the paper. A student with a typical writing speed usually takes 7-8 hours to complete an academic paper of 7000 words daily. Therefore, if a student decides to follow the schedule discussed earlier, then a student has just 2 days to write the dissertation and 1 day for editing. In that case, a student must devote 10 hours each day to complete the dissertation.
4. Create an overall routine
When working in a time crunch, creating a schedule offers extreme help, be it for dissertation writing or developing other academic papers. The schedule one makes for writing the solution varies with the lifestyle. For example, an early riser can keep the silent hours of the early morning for research. It will help to focus better on collecting relevant information. Similarly, midnight own may allot the late hours of the day for completing the intricate chapters of the dissertation; the chances of errors will reduce.
5. Take enough rest
The three-day plunge into dissertation writing can be taxing for the health and mind. Therefore, keeping the mind and body relaxed and rested is important. The best way to get it done is by taking short breaks after completing a small portion of the entire task; it can be a chapter or a heading depending on the length of the section. Additionally, it will reduce the pressure of writing the paper and help focus on the actual content needed at the given moment.
6. Avoid distractions
Distractions can be the worst enemy for students when they have to complete a dissertation in just 72 hours. Therefore, it is better to choose a silent, well-lit, and well-ventilated corner of the house to hibernate with dissertation writing for 3 days. Keep away from the TV sets and sign out of the OTT platforms and social media accounts for this hibernation period. Avoid receiving calls from any friends. It will help to focus on dissertation papers and complete them in due time.
7. Don't be lazy while editing
After completing two-day of work on drafting the dissertation, it is natural to feel tired and get lazy with reviewing the written work. However, this laziness can put water on the jumping flames of dissertation grades. Visible errors may get detected by the dissertation examiner, who can chop off a chunk of the grades. All the hard work will go in vain. However, if students can hold their attention for a few more hours, they can detect the errors minutely and check all the pointers to ensure that the paper is plagiarism free. It will help them score excellent grades.
To sum up,
These are the simple ways to complete a dissertation in 72 hours. Students who feel like giving up at the last leg of their academic journey just because they forgot the due date could find these techniques helpful to submit an accurate and unique dissertation in due time. Start the dissertation writing right away!
Author Bio: Benjamin Smith is a lecturer at a reputed College in the USA. He is also associated with one of the best dissertation help services in the country. If you need his assistance, please connect with him at Totalhomeworkhelper.com.