The Growing Role Of Interactivity in E-learning: academia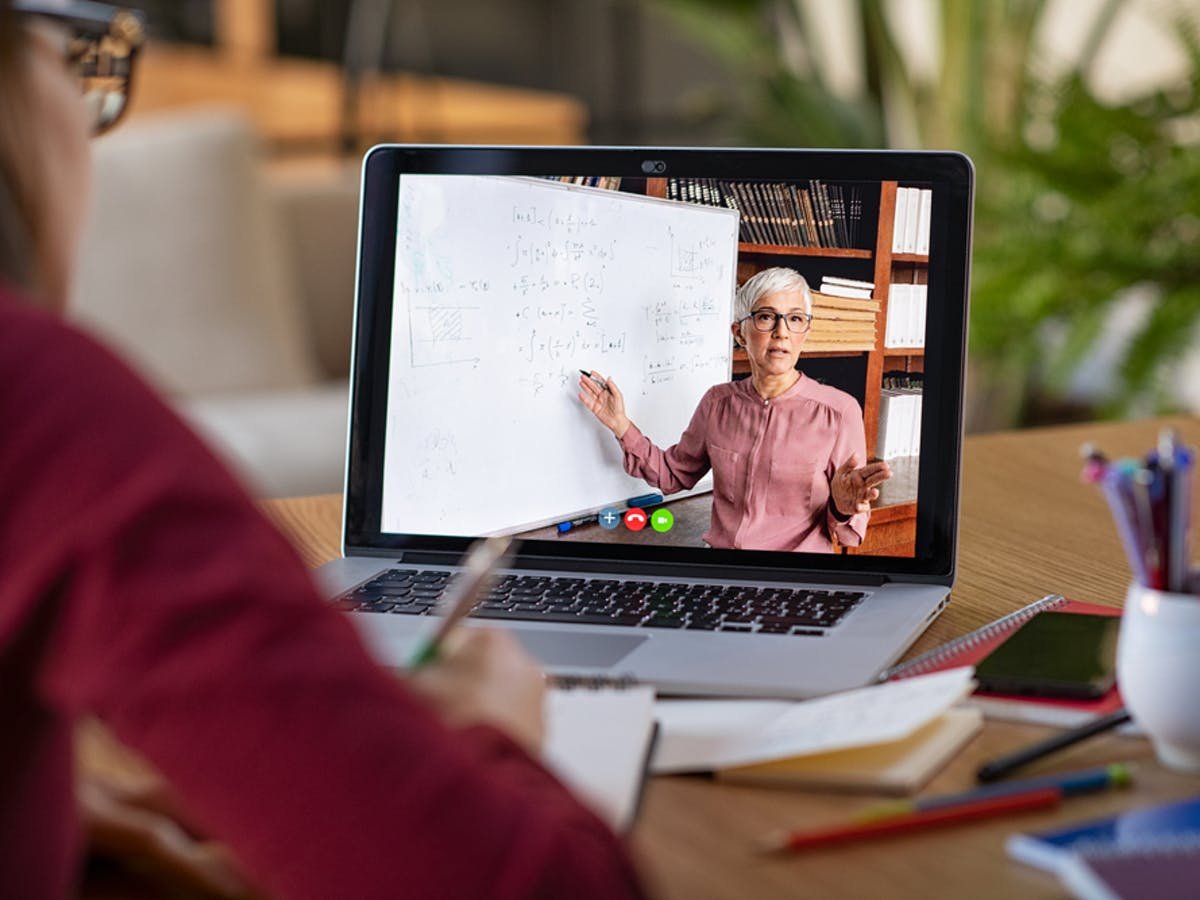 During the pandemic outbreak, the education sector was worst affected and has witnessed a tremendous transformation over the past decade, giving rise to the emergence of tech-enabled learning models. This new way of learning revolutionized the traditional classroom settings, and education today has metamorphosed into instant, online, flexible, and on-the-go learning.
There is an urgent need for continuous upskilling. Moreover, with the easy availability of the internet and democratization of technology, online education has witnessed a rapid surge across all learning phases and is embracing prominent e-learning to learn, educate and build specialization in the field of interest. 
Besides, the pandemic's disruption has provided a platform to offer an opportunity to experience virtual and remote learning experiences beyond global boundaries.
However, new avenues and surge of learning models give rise to new e-learning platforms which brought more recent challenges. 
For learners, the classroom is a place offering the best learning environment – providing them with the opportunity to engage and can clear all their doubts with the subject matter expert, also learners can share knowledge and focus on the topic. 
Furthermore, this has created doubt about the effectiveness of the new online learning model and the learning outcomes associated with it.
Effective and Meaningful Learning:
E-learning is a remote learning experience and e-learning course effectiveness depends on factors like course content, learning modules, and delivery of sessions. However, digital tools are helping e-learning courses to be interesting, fruitful and meaningful for students.
Educational institutions around the world offering virtual courses rely on recorded audio-visual content i.e asynchronous learning, but this often leads to loss of interest among learners resulting in low learning outcomes. In contrast, new synchronous models of e-learning focus on providing students with a platform to interact live with the subject matter expert and an opportunity to communicate effectively through video.
In the case of synchronous learning, virtual engagement facilitates learners for real-time exchange of inputs and feedback. Moreover, educators also employ various tools and execute exercises to include small group assignments, quizzes, case studies, simulations, and group discussions. 
The rise of EdTech platforms worldwide brings transformation in online learning, exploring new ways to drive interactivity and virtual engagement. E-learning platforms have evolved to provide simulation-like classroom experience, by building new tools to develop interactive interface and screen time management. For online educators, this provides for greater control and complete visibility as students can raise questions and can use whiteboards as tools whenever required. Moreover, educators can organize a quiz, discussion, or any other group or project-related activities through digital platforms.
For an effective online teaching program, educators require the right study material and the right infrastructure. Besides meticulous planning, educators need to create a compelling, engaging, enjoyable learning environment for learners through specialized live interactive online courses. The disruption caused by the pandemic pushed a large segment of educational institutions and universities to make a considerable shift towards embracing education in an online scenario. Moreover, this also helps the institutions to evolve with this paradigm shift and keep pace with the technological transformation happening worldwide.
4 Ways of Increasing Interactivity in Virtual Classes:
Social Media Interactions

Social media tools can be used for better engagement and increase interactivity for learners. With the advent of social media tools, educators can facilitate better communication with the help of activity streams through social media. Also, social media enables learners to connect with the learners from the same community for collaboration and can be a great space to curate and share content, also aid learning and promote knowledge sharing.
Video Learning

Video has already found a significant place for itself in eLearning as a powerful interactive tool. Almost every e-learning platform incorporates this feature as a part of its eLearning strategy. Earlier videos were predominantly used for delivering a recorded lecture or session but today, videos are incorporated for better engagement and instant feedback can be provided to learners. Interactive video sessions can encourage the learners to think, analyze, act and interact with the professional trainer.
Virtual Reality

Virtual reality is another important tool to boost interactivity in eLearning. Today with readily available smartphone and tablet adoption with greater internet availability, virtual reality is making learning experiences more immersive and engaging.
Mobile Learning

Smartphones or mobiles being an interactive element in this digital age, proved to be a great facilitator of interactivity in online learning… Mobile learning provides customized, bite-sized content to be more specific to facilitate learning anytime, anywhere. Mobile learning helps learners to collaborate across social channels, and facilitate continuous learning. 
Virtual Learning Interactivity Benefits:
It causes a reaction
Online learning-induced interactivity can replicate real classroom settings.
Real learning is the result of simulations that provide learners with the opportunity to make decisions without taking real risks. eLearning experience makes learners go through an actual situation, and are encouraged to explore what will happen in case they succeed or fail. It encourages reflection.
Virtual learning integrates the eLearning content and encourages their involvement, as depending on their response, correct or incorrect, they receive feedback, which is a key element in a virtual face-to-face session.
Boosts Engagement
Every Learning session results in some sort of reaction; provocative questions allow learners to immerse deeply in interactive activities and engage learners in the learning process resulting in better learning outcomes. Virtual training should be learner-centred, which is a perfect framework for eLearning interactivity.
Enhances Knowledge Retention
Knowledge retention always comes from curiosity. Social media elements, scenario-based learning, simulation-life experiences, have the power to transform the boring digital lecture into an engaging and memorable eLearning experience.
With these changing times, personalized learning is now a trend in online learning and educators are finding new ways to increase interactivity in online learning and help them access content from anytime, anywhere.
CONCLUSION:
Using the interactive online learning engagement techniques enhances the benefits for learners in a modern tech-enabled online educational system.
Join academia , your online learning solutions, and learn in a different way for a better engagement experience and enhanced interactivity