What Are Your Daily Responsibilities As A ServiceNow Developer?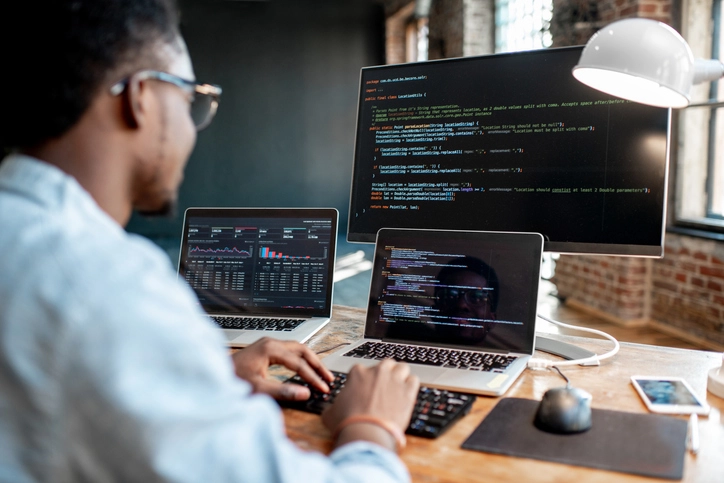 On the ServiceNow platform, the ServiceNow Developer is responsible for developing, designing, and owning technical solutions. A ServiceNow Developer would administer, build, maintain, and give technical support to the client using best-practice web development techniques to configure powerful solutions on the ServiceNow platform. It is recommended that you obtain this credential as a ServiceNow Certified Implementation Specialist (CIS) certification before reading the post in order to advance your career with ServiceNow Training available online. You may learn about ServiceNow cloud computing, how to design gauges, how to define CSS attributes, and how to create apps, sections, workflows, among other things, to help you manage your business demands.
What is the role of a ServiceNow Developer?
A ServiceNow developer is concerned about an organization's ServiceNow platform, which helps IT service management automate business operations. This role is capable of developing, troubleshooting, designing, configuring, and implementing custom and baseline applications to improve the platform. A ServiceNow developer should also keep track of the platform's stability and make architectural modifications as needed.
What is required to become a ServiceNow developer?
A step-by-step approach to becoming a ServiceNow developer is provided below:
Obtain a degree:

Completing a Bachelor's Degree in Information Technology or Computer Science is the first step. This degree will provide you with a broad understanding of technology as you learn about things such as operating systems.

Learning programming languages:

To become proficient on the ServiceNow platform, you must be familiar with programming languages, primarily JavaScript, in order to write code on the tool. To learn about incident management methods and the lifetime of an incident, you must also familiarise yourself with the Information Technology Infrastructure Library (ITIL).

Obtain the required training:

Before you can work as a ServiceNow developer, you'll need to have a lot of platform knowledge. You can achieve this by earning ServiceNow certifications. There are various online programs available to help you prepare for your ServiceNow certifications.
Performing as a ServiceNow Developer
Performing as a ServiceNow developer necessitates the ability to:
Identify problems and offer solutions

Use .NET, C#, and AJAX as programming languages and third-party controls.

Customize programs to make new applications and customizations easier to use.

Provide expertise on any development-related technical challenges.

Create solutions and changes in collaboration with other administrators.

To maintain dependable production, handle tool configuration.

Implement new changes with the least amount of disruption possible to avoid disruptions.

While working on projects, keep the overall picture in mind.
Daily Responsibilities of a ServiceNow Developer
All technical tasks connected to the configuration and implementation of all components of the ServiceNow platform must be successfully planned, executed, monitored, controlled, and closed. 

Provide software customization and coding including, but not confined to report setup, workflow administration, screen tailoring, scripting, integration, data imports, integrations with third-party software, and development of custom applications.

Maintain and update a thorough testing protocol for ServiceNow instance upgrades, with the objective of certifying all applications for use once the upgrade is complete.

Coordinate and resolve technical data and transformation difficulties that are challenging.

To create long-term solutions in ServiceNow, collect and analyze business needs.

Respond to "how-to" queries on application and technical configuration.

Create, maintain, and run reports to ensure that system performance targets are met.

Build and maintain documentation for system design and operations. 

Finish other responsibilities as assigned.
Education and Experience  
A bachelor's degree in information technology or computer science or a comparable combination of education and experience is required.  3 years of proven ServiceNow development, administration, and configuration experience, including but not constraint to successful deployments as the lead. Knowledge and experience with state and federal information security laws, such as HIPAA, NIST, PCI, and all other related requirements. Experience with pharmacies and medical claims is a plus (preferred).
Competencies
Effortlessly manage numerous projects at the same time while keeping a high degree of attention to detail on each.

Changeable and capable of working both individually and as part of a team.

Strong problem-solving abilities, including the ability to validate solutions using mathematical concepts.

Strong analytical skills, including the ability to collect, analyze, disseminate, and display large volumes of data with accuracy and precision.

Competent with Microsoft Office Professional.

With great written and vocal communication abilities, you'll be able to communicate clearly and concisely.

Ability to communicate with internal and external business partners at all levels.

With minimum supervision, manage and prioritize tasks efficiently.
ServiceNow Application Development 
Developers can quickly add value to their organizations by using the powerful platform of ServiceNow to build cloud-native apps. Using our Studio Integrated Development Environment (IDE) and a broad range of prebuilt services and templates, developers can quickly create complex apps. Integrating with other ServiceNow apps is also a breeze because all of our applications are built on our Platform.
To swiftly create and deploy Web standards-based service management apps for any department in the organization, use a comprehensive set of platform services, including data management, workflows, templates, scripting tools, and integrations.

Consistent and intuitive user interfaces, self-service portals, and service catalogs will help you to personalize your users' experiences.

To evaluate business operations, use the built-in platform analytics and reporting to discover and prioritize business-enabling possibilities.

Develop and deploy your apps and data on a platform that is proven which runs 24×7 security monitoring and operations to ensure your instances are secured and working as intended to meet high security and governance standards.

Utilize a single extensible platform and integrated data model to achieve a cost-saving multiplier effect with every new application deployed on a single system of record.
Targeting the Correct Applications
ServiceNow is perfect for creating business apps that:
Replace spreadsheet and email-based processes.

Departmental applications developed on legacy platforms should be modernized and improved.

Automate operations have a request-fulfillment pattern, in particular.
Conclusion:
Thus we have now completed analyzing the roles and responsibilities of a ServiceNow Developer in the daily profession. We hope this post is very interesting and provided useful insights to the readers. We have also discussed various other aspects of education and experience, competencies, application development, etc.
20 Topics for a Modern Languages & amp; Linguistic Essay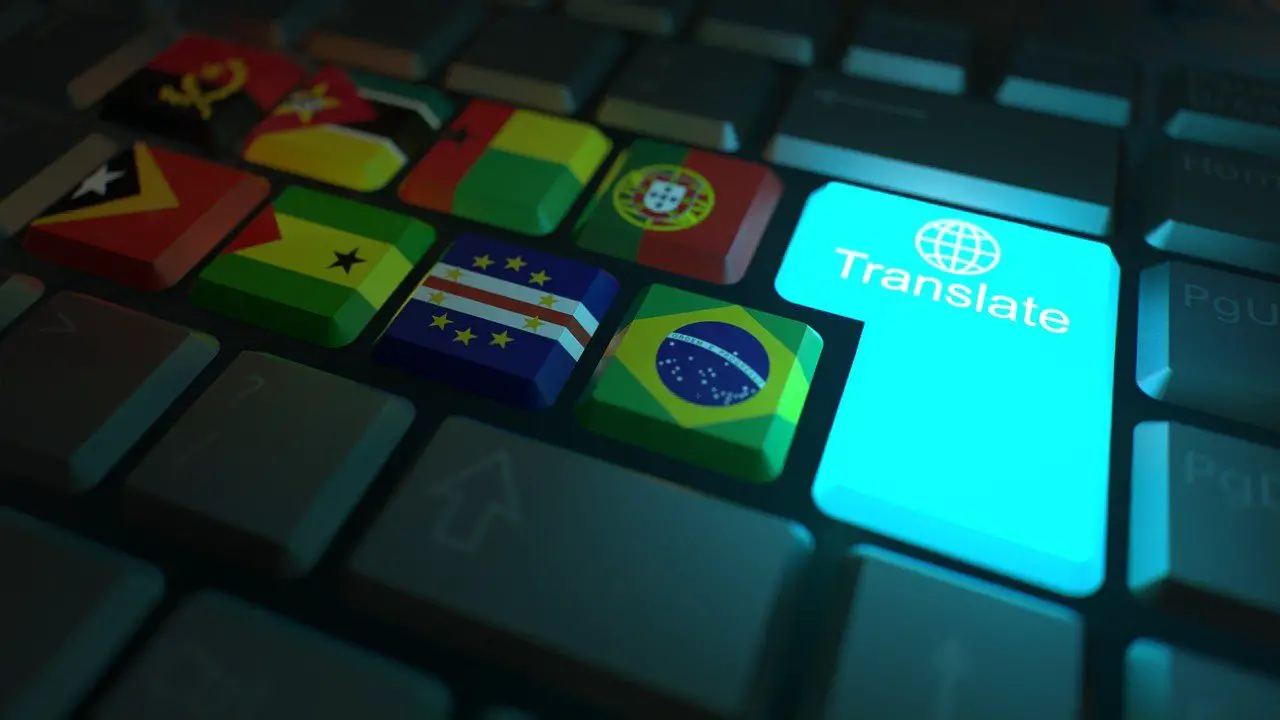 Are you struggling to find an impeccable title for your Modern languages & linguistic essay that you can get approved by your supervisor? Well, it is a complex subject and coming up with a novel title for your academic essay is not easy. Do not worry, as in this article; we will tell you the 20 best topics for your Modern languages & linguistic essay. Check out this article to get the help you might have been seeking!
What are the 20 Topics for a Modern Languages & Linguistic Essay in 2023?
Some of the modern linguistics topics are particularly interesting to research and investigate. If your essay title piques the reader's interest, you have chosen the best topic for your needs. Following are some of the best topics for a Modern languages & linguistic essay that you can choose for writing your academic papers.
Describe how sociolinguistics assists people in understanding multilingual language options.
Significance of language and its impact on the behaviour of the human race
Practical and critical analysis of the differences as well as similarities of Post-Tudor English
How does the language promote gender disparities?
Understanding and analysing sociolinguistics in America through the lens of race and colour
A systematic study and practical review of vowel pronunciation in the United Kingdom
The dynamic role of music in the evolution of languages
Describe how slang developed and evolved in the current world.
A detailed investigation into the relationship between language as well as thought
The substantial role of language in the formation and establishment of cross-cultural bonds
An elaborate study of language in informal as well as formal settings
How does the age of a person impact their English pronunciation?
A thorough study of English-French load words based on phonological treatment
How does sociolinguistics impact women's empowerment?
How can we use vocabulary to master legal situations?
What are how the media employs sociolinguistics to achieve a competitive advantage and instil prejudice
A practical examination of the impact and the importance of body language
The significance of sociolinguistics education in the development of disciplines
The effect of language on how men, as well as women, view politeness
Using Sociolinguistics as a valuable tool for studying social change over time.
You can choose any of these topics to craft a perfect essay per your institute's guidelines. If you face trouble writing essays, you can hire online essay writing  services to pen down an academic essay. Getting help from a professional service is best because you get quality academic papers written on time by the best writers with expertise in your subject.
What Are Some Guidelines For Writing A Modern Languages & Linguistic Essay?
If you find writing academic essays difficult, these guidelines will help you. Treat your essay as an opportunity to comprehend how to express your thoughts on a topic, analyse, structure, generalise and present the material you collect during the research. It will not be as dull as before. The following tips will help you greatly if you want to craft a Modern language & linguistic essay.
Use Grammar Guides
While writing a Modern language & linguistic essay, you must pay special attention to the accuracy and quality of your prose by using suitable reference tools such as grammar guides and dictionaries. You must avoid using an online translator to get help in online essay writing – it is no less than plagiarism!
Double Check Your Spelling
After completing your essay and before submitting it to your supervisor, you must not forget to double-check your spelling and accent. Accent errors can mainly distract a reader from an otherwise strong essay and negatively impact your grades. It will be best to check and remove all the spelling mistakes from your essay.
Revise and Edit
While writing your Modern language & linguistic essay, do not forget that no one writes the perfect first draft –mistakes are inevitable. You must spend time editing, revising and proofreading your essay once you finish writing it. It would help if you focused on language usage and vocabulary choices. You can use several online resources to fine-tune your papers; for example, you can get help from essay editing services to erase all sorts of errors from your essays.
Avoid the Plot Summaries
While crafting your Modern languages & linguistic essay, you must avoid generalities and plot summaries. Your essay should provide an original, fresh, novel point of view. Include abundant explanations in your essay and map out a critical horizon that challenges the readers to think differently. You can also support your vast knowledge with a wide range of citations and including carefully interpreted detail.
When writing elaborate essays, it is necessary to examine several aspects of the text to explore its full impact and convey a thorough understanding of the text. It will impress your supervisor, and you will get your desired grades on the academic papers.
Close Reading
Many institutes ask for a close reading of a text or any chosen image. In such essays, you will need to pay special attention to the language of the selected text. You will explain to the reader how some authorial choices work together to convey the desired meaning. It will polish your textual analysis skills as well.
Avoiding Plagiarism
Your Modern language & linguistic essay must be original and written from scratch to gain your desired result. You must copy and add plagiarized content in your academic papers; otherwise, it will badly impact your grades.
Asking for Supervisor's Help
You must ask for the help of your supervisor whenever you face trouble writing your custom academic essays. They will guide you through the writing process and solve any problem you might face while writing your essay!
Conclusion:
Writing linguistics papers necessitates fact analysis and rigorous studies. The topics and guidelines we have discussed in this article will help you craft an impeccable Modern language & linguistic essay per the requirements of your course. You will have to thoroughly research these essay topics and comprehensively present the findings in your essay.