Your Guide to Insync EMR Software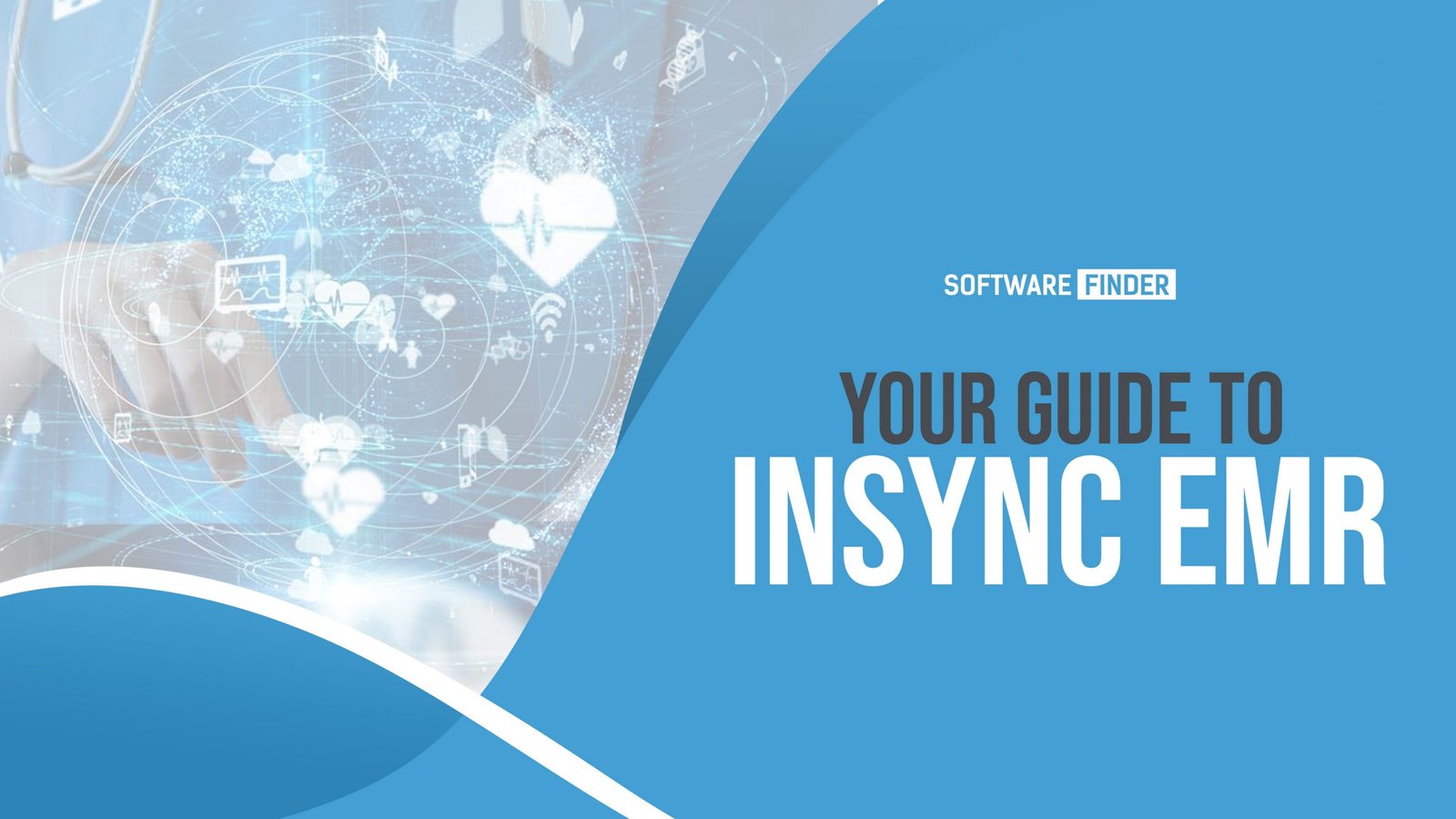 Insync EMR 
Insync EHR software is a healthcare software created in 2002. Ambulatory health companies of all sizes use InSync, from small clinics to multi-site operations. Behavioral health, drug addiction, OB/GYN, and other niche practices utilize this to simplify their processes and accurately track and maintain patient data. It permits a rise in customer traffic on a daily basis without compromising service effectiveness. 
The software's designs, such as entry fields, can be modified. This lets customers customize the service to fit their needs in their specific organizational setting and associated specialties. This also makes it easier to comply with regulations and standards like HIPAA and HL7. Pediatrics, General Medicine, Radiology, Orthopedics, Endocrinology, Occupational Health, and other specialties are all supported natively by the system. 
In this piece, we are going to cover Insync EHR reviews, features, and more so stay tuned to find out everything you need to know about Insync EMR. 
Insync EMR: Advantages and Disadvantages
Advantages
Improved Efficiency: Utilizing the scheduling services, you can make sure all client sessions are planned accurately to avoid disruptions. Process digitization and real-time information allow doctors to concentrate more on customer care. 
Higher Accuracy: To identify diagnosis and give appropriate treatment plans, you can use health statistics, telehealth, and observations to improve healthcare performance. Clinicians have access to all customer records in order to gain a better understanding of the patient's condition. 
Cloud Access: With portable electronics, you can view client medical records on the move and deliver services to people virtually. Clinicians can swiftly edit a clinical chart, demand prescription medications, and exchange texts. 
Improved patient satisfaction: Individuals can use the internet to connect with their doctors, check laboratory reports, and administer their medications, among other things. They can spare time by completing paperwork ahead of schedule for their consultations. 
Disadvantages 
Steep Learning Curve: The software is not very beginner-friendly which can be frustrating at first. It takes a little time to get a hang of it and learn everything.  
Insync EMR: Top Features 
Telehealth: Arrange consultations electronically, look up a client's medical background, and administer medications remotely. Depending on previous medication history or condition, identify any possible drug-to-drug or drug-to-allergy conflicts. 
Patient Portal: Through the patient platform, practitioners can engage with clients via message or teleconference sessions, along with making changes to their medical plans. Laboratory findings can be accessed by both doctors and clients. 
Claims Management and Revenue Management Cycle: For quicker payment processing, you can organize insurance claim filings and minimize rejected claims. To minimize denials, claims are immediately scanned and cleared of any flaws or programming faults prior to processing. Moreover, acquire an evaluation of denial patterns and suggestions on how to repair denied requests, as well as minimize reoccurring rejections, by educating employees on why claims are rejected in the initial phase. 
Card Payments: Transact in a smooth manner to minimize expensive chargebacks and to provide greater client comfort when modifying details and submitting digital transactions. Eliminate the penalties that come with credit cards that have been misplaced or faked. 
Insync: Reviews and Pricing 
Insync EMR Software is a wonderful software that has received a lot of positive feedback and not only that, the software has an average rating of 4.4 out of 5 stars which is exceptional. Users have excellent things to say about the Insync support team. As for the pricing, Insync EMR pricing has not been published by the vendor. If you want to know more about Insync EMR, you can schedule an Insync EHR demo on Software Finder. 
Final Thoughts! 
According to almost all of the reviews, Insync EMR is excellent software. If you are thinking of investing in this software, make sure to first read as many Insync EMR reviews as possible to understand what the current users have to say about this software. Moreover, we would suggest you schedule an Insync EMR demo as well. 
The demo will help you understand whether the features the software has fits your needs or not. Other than that, we would also advise listing down all the features you require in your practice and compare them with what Insync EMR has to offer. Lastly, make sure Insync EMR pricing fits your budget before moving on any further.  
6 Foods to Reduce Your Risk of Kidney Stone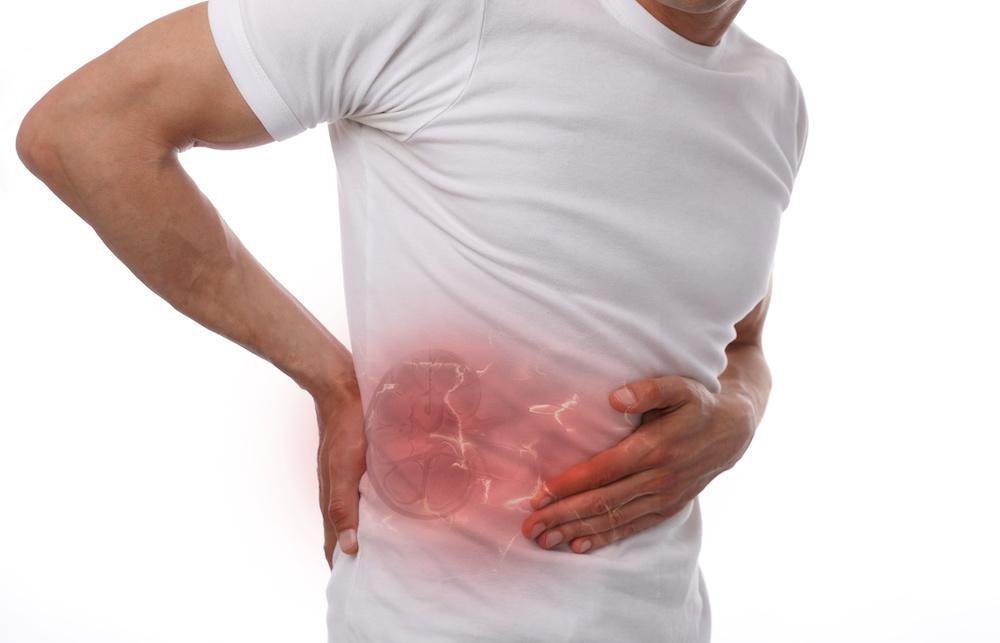 Your risk of developing a kidney stone increases as you age. The condition is more common as people get older. If you are between 18 and 50, your risk of developing a kidney stone is even higher than that and see near Chughtai lab. This is because your body naturally produces more substances that can lead to kidney stones as you age.
 It is also more common in men than women (about 8 times more). Many things can increase your likelihood of having a kidney stone, including drinking too many fluids, eating particular foods, and being at higher risk based on family history or genetics. To reduce your risk: eat these 6 foods to reduce your risk of kidney stones:
Eggs
Eggs are one of the most interesting foods that you might be wondering about. They are a type of food that can cause kidney stone formation. This is because eggs are a food that is difficult to form a stone. Instead of being formed from the eggs, the stone will be formed from the eggs. 
This is because eggs are a food that is easy to cook and a protein source. This means that they can cause the stone to be formed from the eggs, which is why they are so interesting to eat. In this situation, you can prefer any lab like Chughtai lab test rates or dr essa lab.
Fish and seafood
You're in luck if you're looking for a Cooks file-worthy meal. Fish and seafood are one of the world's most exciting and unique food genres. There are many reasons why seafood is known as "fish," but a few examples include its simplicity in terms of cooking and its health benefits. 
For example, fish is a great source of omega-3 fatty acids, protein, vitamins, and minerals. Additionally, seafood is an excellent source of omega-3 fatty acids, vitamin C, and essential oil for astringent, therapeutic, and anti-inflammatory treatments.
Additionally, seafood is a good source of omega-3 fatty acids, vitamin C, protein, and vitamin D. lastly, seafood is also a good source of omega-3 fatty acids, vitamin D, calcium, and vitamin B6. All of which are important for maintaining healthy skin health. So whether you're looking for a light or heavy meal, seafood is always a good choice.
Dark leafy vegetables
Dark leafy vegetables are one of the most interesting and unique foods you can eat. They are small and dark, and Binney's cornstarch-based diet protects them from kidney stones. What is more, these foods are low in calories and low in fat.
 Additionally, they are a new source of antioxidants and polysaccharides that can protect your body from damage. Dark leafy vegetables are also a new source of fiber, vitamins, and minerals. This means that they help keep your body feeling healthy and active. 
Lastly, they are a good source of vitamins and minerals, making them a good energy source. So if you're looking for food that will keep you healthy and happy, then Chughtai lab Lahore helpful and dark leafy vegetables are worth a try.
Nuts and seeds
Nuts and seeds are two of the most interesting and unique foods available. They are both associated with black kidney stones, which can cause immense pain and suffering. While it's not always easy to find food that can help protect yourself from kidney stones, some interesting and unique foods are worth trying. 
The first thing you should try is nuts and seeds. Nuts help protect your kidney stone from developing, and the seeds are also healthy for you. Nuts and seeds are also a source of omega-3 fatty acids, which is beneficial for maintaining a healthy body climate and function. 
Peanuts and sunflower seeds are also effective in treating other kidney stones. So if you're looking for a delicious and healthy snack, Nuts and Seeds is the place for you!
Fatty foods
We need to be careful about our food when we're careful. We're constantly exposed to fatty foods that need to be taken more seriously. It's time to change that and be more mindful of our food choices. 
With enough education and practice, you can be sure that fatty foods are not the only food that causes kidney stones. It's time for more mindful eating, leading to better health and happier life.
Condiments and sauces
There's something wrong with those ketchup bottles you're selling, or maybe it's just me. I've never found the right one, and I don't know which one I am. And I don't care whether or not I buy it; I want ketchup instead of ketchup.
I don't know what's going on here. Is someone saying condiments and sauces are important to you? If so, then you're not alone. They are one of the most popular items on the market and play an important role in different people's lives. For this reason, I am so excited to see people using them more.
But if you're not excited about the idea of Condiments and sauces being used more like you are, then you might be uncomfortable with them being there in the first place. You might be thinking, "Who knows, maybe I do, and maybe that's why they're called Condiments and sauces," right? That's probably why you are. Because they are called that in French, and it's an expression that means "to add more flavor or color to something."
Conclusion
The kidneys are the body's filters, helping to keep blood and urine clean. A stone in the kidney can cause serious health problems, such as:
A kidney stone is a crystallized mineral deposit from the urinary tract that causes pain or discomfort. Stones may be found anywhere in the body but are more commonly located in the kidneys. The stones themselves look like pebbles or sand grains. They can range from tiny spheres to large boulders. 
Some stones are hard enough to chip away at a patient's renal structures and require dialysis (kidney pump) treatment for more than a few weeks before they can be removed surgically (kidney transplant).
If you suspect you have kidney stones, get them checked out immediately by your doctor. Kidneys can become enlarged because of other health conditions; if there is an underlying medical condition that causes excessive pressure on your kidneys, it could also contribute to your stone formation.
Kidneys that don't filter properly that is, if they're not working properly visit Chughtai lab Lahore can lead to infection or inflammation of other organs (e.g., liver) or even death when left untreated.