Uncover 6 Top Beaches in Kochi to Relax and Enjoy the Breeze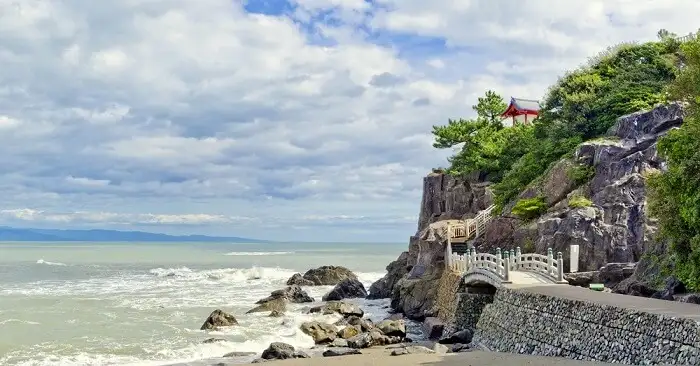 Water has a calming effect on the mind because the sight and sound of water are much easier for the brain to process than most other things we see and hear every day. Because of this, a beach vacation is one of the best ways to unwind from the hectic pace of city life. When it comes to beach vacations, Kochi is an ideal destination, as there are some of the most picturesque beaches in Kochi.
The best part about beaches near Kochi is that they offer it all, whether your idea of a beach vacation is a peaceful beach less frequented by visitors or a beach that gives you a much-needed dose of adrenaline rush. So, if the hectic city life is getting to you, here is a list of beaches in Kochi to help you lift your spirits and get back to your cheerful self..
List of Best Beaches in Kochi
Fort Kochi Beach
Puthenthode Beach
Puthuvype Beach
Kuzhupilly Beach
Cherai Beach
Andhakaranazhi Beach

Fort Kochi Beach
This beach in Old Kochi along the Arabian Sea is a great place to get a close look at the famous Chinese fishing nets or Cheenavala. While the beach isn't the cleanest, the walk along it is lovely. The vibrant atmosphere is enhanced by stall cooking and serving fresh seafood. You can visit this Fort Kochi beach in the late afternoons to avoid the heat and see the sunset. Take a walk, look at the massive fishing nets, eat delicious seafood and fried ice cream, buy colorful artifacts, and take amazing photos at Fort Cochi Beach.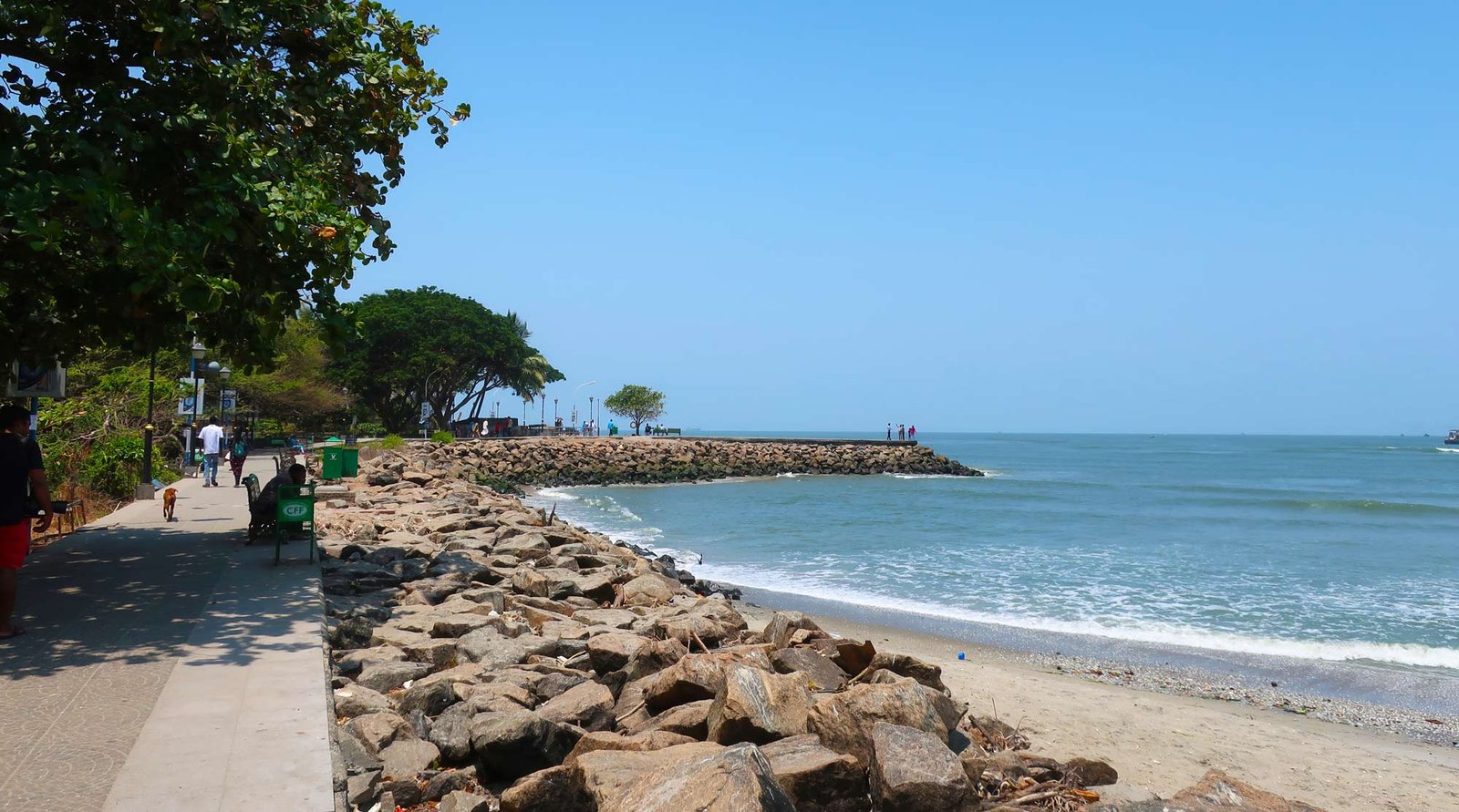 If you're looking for some peace after all of the action in Kochi, head straight to this tranquil beach. This tiny beach, untouched by commercialism or crowds, is ideal for couples looking to spend quality time together. It is reachable by bus. Early mornings and late afternoons are the best moments to see. Puthenthode Beach offers activities like Enjoying a romantic stroll or a quiet picnic with nothing but the sounds of the sea in the background.
Because this beach has yet to be discovered, it has not been subjected to littering or crowds. So you won't be interrupted while admiring the stunning sunset here by a vendor selling something completely unrelated. The highlight of your visit will be the turquoise waters, golden sand, and tall lighthouse. The best time to visit during the day is between 3 and 5 p.m. when you can enter the lighthouse.
Also Read: Travel Tips for First-Time Travelers
Kerala's beaches and backwaters are well-known. Visit this well-kept Cochin beach connected to the backwaters if you want the best of both worlds. The paddy fields and pine trees surrounding the beach provide the ideal backdrop for stunning photographs. Make sure to carry your camera to have the most memorable moments! The best time to visit during the day is in the late afternoons to see the breathtaking sunset. Relax on the beach, swim, watch local fishermen at work, visit the backwaters, and enjoy the soothing shade of pine trees at Kuzhupilly Beach.
This beach, located on the northern end of Vypeen Island, is more of a carnival. This beach is accessible by boat from the city and is ideal for watersports, swimming, and eating delicious seafood. You could rent a bike and explore the beach's less-crowded areas. The best time to visit during the day is at sunrise if you want to enjoy solitude, or at sunset if you want to enjoy fun activities and delicious food. View Chinese fishing nets, enjoy a memorable sunset, and try to spot a dolphin at Cherai beach Kochi.
It is very one of the very few destinations, nestled in the lap of nature that has remained far from public attention, making it an ideal beach for those looking for a peaceful place to de-stress. The crystal-clear water of Andhakaranazhi Beach gives hydrophiles one more reason to take a plunge. It is one of the very few beaches in the region where the love story between the backwaters and sea reaches in culmination. At the beach, the Arabian sea adopts the backwaters announcing its fondness for the water body.
Now that you are all set with the information on the best beaches in Kochi, it is time to go ahead and book that trip! Are you planning your next vacation to Kochi from Dallas? Book Dallas to Kochi flights with Indian Eagle at a low price to save your money and enjoy a budget-friendly trip. So, don't wait anymore! Book your flights with Indian Eagle today.
What Are the Responsibilities of a Corporate Travel Consultant?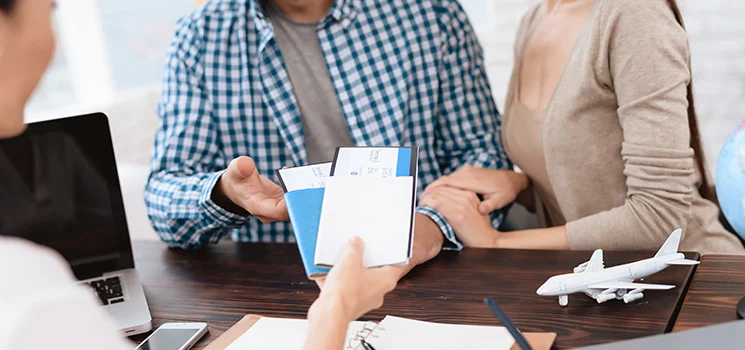 Most companies quickly find that business travel can be a lot of work. It's usually up to the employee to plan, book, and ensure travel plans go smoothly, which can lead to many issues. 
From making travel bookings to tracking travel costs, it can be time-consuming. But with the ever-changing business travel industry, having travel management software and corporate travel consulting can help you tackle these challenges and get your travel management system running smoothly. 
Let us look at what a company travel consultant does and how they can optimize your business travels. But most importantly, if they are the right fit for your business.
Who is a Travel Consultant?
A corporate travel consultant, also known as a travel management consultant, is a professional in the industry who works with a business to manage and enhance their travel process. 
They work directly with business travelers and ensure that all travel activities align with their business goals, policies, and financial needs. 
A corporate travel consultant manages travel arrangements, books flights, transportation, hotel rooms, etc. 
In addition, a corporate travel consultant helps your road warrior employees manage documents for the places they need to travel.
Responsibilities of a Corporate Travel Consultant
Corporate travel consultants have different skills that help them manage all the parts of the travel management system. They are not merely responsible for booking flights and hotels. Instead, corporate travel consulting involves the following aspects:
Negotiating Corporates Rates
Corporate travel consultants use their industry expertise and their connections to negotiate deals with airlines and hotels to get the best rates and terms. These deals can save you a lot of money on your business trips.
Drafting Travel Policy
Corporate travel consultants create detailed policies and guidelines that you can incorporate into your travel management software. They help keep your business travel expenses under control. These policies ensure everything runs smoothly, cuts expenses, and is effective on budgets. It meets legal and safety requirements and your travel needs.
Uses a Centralized Platform to Cut Costs
If you are looking to book a flight or hotel, a travel management consultant can help you. They will use travel management software to make your booking on a centralized platform. In other words, your employees will not have to worry about making travel arrangements. 
Additionally, working with a consultant can save you money in the long run. They will ensure that your business gets the best deals possible, and most travel management companies do this by working closely with the supply chain.
Time and Expense Management
Planning a trip can be stressful for your company, but with the help of a travel consultant, you will not need to stress about it. They take care of all the travel arrangements and ensure everything stays on budget, so you will not waste time or money.
Enforce Adherence to Policies
Corporate travel consultants ensure that employees understand your travel rules and regulations. They work closely with your travelers so that they follow these rules and make the most out of your travel management software.
Enjoy Special Savings, Discounts, And Advantages
Corporate travel consultants handle a lot of travelers, and it's a great way to save money. Unlike leisure bookings, corporate travel takes place all year round.
Hiring a corporate travel consultant has plenty of benefits. They can book you a trip that may be more affordable than what you would find from a regular online booking service.
Even better, you get the peace of mind that a professional manages your travel booking and saves money. And if you make bookings in volumes, your consultant will leverage that to get special treatment when you need to make any modifications. That is something that a booking system, like a hotel or airline, won't do.
All-in-one Service
A corporate travel consultant will handle all the details of getting you or your employees the work permits or travel documents to the country you travel to. They ensure you book transportation, business travel accommodation, and transfers to and from the airport. They will also prepare you for currency exchange, insurance, parking, conferences, events, and more. Since a business travel consultant takes care of all these services and paperwork, you no longer need to worry about anything while you are away.
Insightful Data Reporting
Corporate travel consultants create detailed travel reports that give management a better understanding of travel costs, compliance, and how travelers behave. This factor helps management make informed decisions based on the facts and know the areas that need improvement.
Prepares Travel Itineraries
Having a professional travel itinerary is a great perk. If you need a travel visa for an international trip, your consultant can arrange all the documentation and manage the admin work. If you have a complicated plan and need to schedule flights or find the right business travel accommodation, your consultant will have the know-how to do it quickly and easily with your travel management software.
Offer Suggestions and Guidance For Business Travel
It is hard to predict how a hotel will be until you stay there. Reviews online are not always correct, and preferences can change while they try to find the best deals. So, it can be a bit of a hassle to book accommodation. But corporate travel consultants know what hotels to recommend and what to avoid.
This knowledge comes from years of planning, managing, and communicating directly with customers and travelers on their stay and overall experience. If a customer booked an unsatisfactory hotel room, you can rest assured that they will give their travel management company that feedback. Thus your consultant knows what works and what does not.
Summing Up: Is Hiring a Travel Consultant Right For Your Business?
Corporate travel consultants come with many benefits, but you need to be sure they are the right fit for your company. More and more companies are turning to travel management platforms like ITILITE to help them manage their travel. The market predictions for travel management software are that it will grow over the next few years, with sales expected to hit $5.933 billion by 2028, up from $2.314 billion in 2021.
In the end, the right combination of travel consultant and travel management software will depend on your specific needs, budget, and level of control over your travel program. Consider the options carefully and choose the solution that suits your business goals.