Travel Tips for First-Time Travelers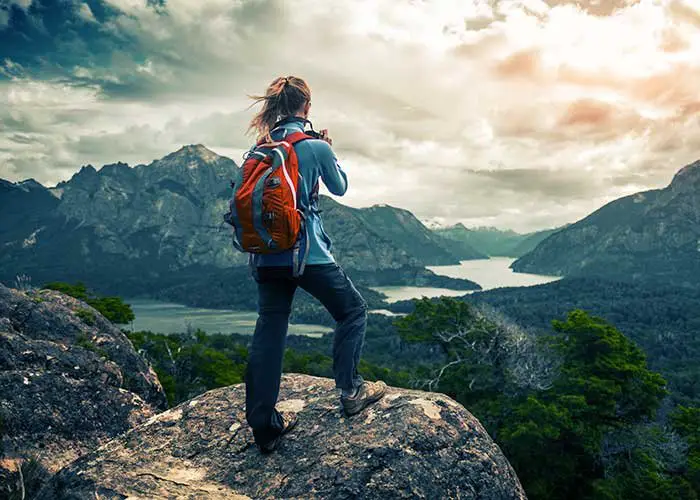 Traveling is a sum of experiences that everybody must experience at least once in a lifetime. As traveling is becoming a trend these days more young and inexperienced people are taking interest in traveling. And thus, there is a need to know travel tips for first-time travelers to help with first-time travels. 
Let's know travel tips for first-time travelers
Get your travel insured
While some people get too busy with their travel itinerary that they end up forgetting about travel insurance. The other considers buying travel insurance as an extra expense. No matter, what is the case with you but you must get yourself travel insurance.
Instead of thinking of travel insurance as an extra expense, consider it as an investment. Travel insurance helps you safeguard your travel plans and the money you invested in them. As travel plans are always based upon the future and as the future is always unpredictable getting yourself secured is the best way to prevent losses. Travel insurance helps you with luggage losses, hospital expenses if you get sick while traveling, and many other things. Make sure to check with your agent what risks are covered in your travel insurance before buying yourself one. 
Limit the number of electronics
Instead of packing all your devices including tablets, laptops, cameras, and mobile phones, carry things that take less space and do more benefit. If you are not a professional photographer taking a flight from the USA to London or anyplace else then your mobile can capture good pictures for you. 
Plus, if you are not going to work on your trip then avoid carrying your laptop as well. Carrying heavy weight while traveling will only lag you and give you a leg cramp at the end. Also, every destination has con artists and robbers that are always looking for tourists that can be robbed. And carrying too much tech equipment is just like screaming that you are a wealthy tourist and a good tourist to be robbed by them.
Do not overdrink at bars
Getting savvy on your first trip is everyone's desire and thus, most travelers enjoy a good number of bars and pubs in their travel itinerary. But overdrinking can lead you to unwanted situations that you must avoid. Thus, always remember to not get drunk at bars and stay in your senses especially if you are traveling alone.
Don't walk on empty roads
The best way to avoid getting theft or robbed is not to walk on empty roads because locals are well aware that which street is safe and which is not. And mostly the unsafe streets are left empty by locals at night. So it is always better to check the streets before taking a night walk and choose the crowded ones.
Also, always keep your cell phone equipped with applications like Uber which can help you get a cab anytime anywhere. While traveling to a foreign land, your utmost priority is your safety and you should never keep it above money. Whenever you feel unsafe or anything just maintain a confident look and call yourself a cab or taxi whatever is available.
Ask your hotel manager and local
Hotel managers and locals are the first-hand information holders about which places you should visit during what hours. Thus, instead of asking everything from the internet communicate with the local or your hotel manager. Mostly they will warn you about some places that shouldn't be visited at night or recommend some must-visit places to you. Locals often tell you about local events and festivals and open their gates for you. 
Adhere to the information received and make sure to visit the recommended festivals. 
Dress like everyone else
The best way to stay safe while traveling is to not look like a raveler because they are considered easy targets by robbers and con artists. Taking direct flights to Poland from the USA for your first-ever traveling endeavor? No matter where you are traveling in the world, looking like a local is the best way to prevent accidents. 
Avoid wearing things like a money belt or a big hat that confirm that you are a traveler. Walking down the streets of a foreign country wearing a cowboy cat and money belt is the best way to get the attention of robbers. Thus, make sure your dressing style resembles the local people of the destination that you are traveling to.
For this, you can take the help of the internet or watch a show based on the location to understand their dressing style. And then look for the cloth items in your wardrobe that can help you, look-alike, them and blend into the crowd.
Take your daily expenses only
Nothing grabs a robber's attention better than a bulky valet filled with money, foreign currency, and credit or debit cards. Also, there is nothing worse than traveling in a foreign land after losing your money to a robber or local goon. Thus, to prevent losing all of your assets at one time carry a limited amount of them at one time.
Make a list of our daily expenses and carry only a few extra dollars along with one of your debit or credit cards. This money will be enough for you to enjoy a day in the city and if you get robbed or conned then you won't end up losing all of your money in the end.
Carry cards that don't charge extra fees
If you are a first-time traveler then you may be unaware of the fact that credit cards charge you with currency conversion fees. So, every time you make a payment or receive an amount in a foreign currency your card will charge you a fee for it. Call your credit card operator to confirm if your card charges you any such fee. And if it does charge some, then ask for one that doesn't to avoid unnecessary expenses and breaking your bank on your next trip.
Maintain a confident look
If you think that pickpocket and con artists aren't things then you must reconsider your opinion. Traveling to popular destinations always risks two things, pickpockets and con artists. These people look for underconfident people or people that can be easily distracted to rob their wallets and accessories. Thus, maintaining a confident look while traveling to popular tourist spots is very important.
Uncover 6 Top Beaches in Kochi to Relax and Enjoy the Breeze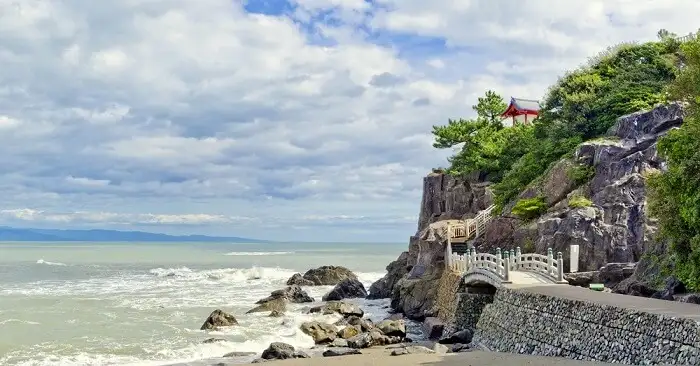 Water has a calming effect on the mind because the sight and sound of water are much easier for the brain to process than most other things we see and hear every day. Because of this, a beach vacation is one of the best ways to unwind from the hectic pace of city life. When it comes to beach vacations, Kochi is an ideal destination, as there are some of the most picturesque beaches in Kochi.
The best part about beaches near Kochi is that they offer it all, whether your idea of a beach vacation is a peaceful beach less frequented by visitors or a beach that gives you a much-needed dose of adrenaline rush. So, if the hectic city life is getting to you, here is a list of beaches in Kochi to help you lift your spirits and get back to your cheerful self..
List of Best Beaches in Kochi
Fort Kochi Beach
Puthenthode Beach
Puthuvype Beach
Kuzhupilly Beach
Cherai Beach
Andhakaranazhi Beach

Fort Kochi Beach
This beach in Old Kochi along the Arabian Sea is a great place to get a close look at the famous Chinese fishing nets or Cheenavala. While the beach isn't the cleanest, the walk along it is lovely. The vibrant atmosphere is enhanced by stall cooking and serving fresh seafood. You can visit this Fort Kochi beach in the late afternoons to avoid the heat and see the sunset. Take a walk, look at the massive fishing nets, eat delicious seafood and fried ice cream, buy colorful artifacts, and take amazing photos at Fort Cochi Beach.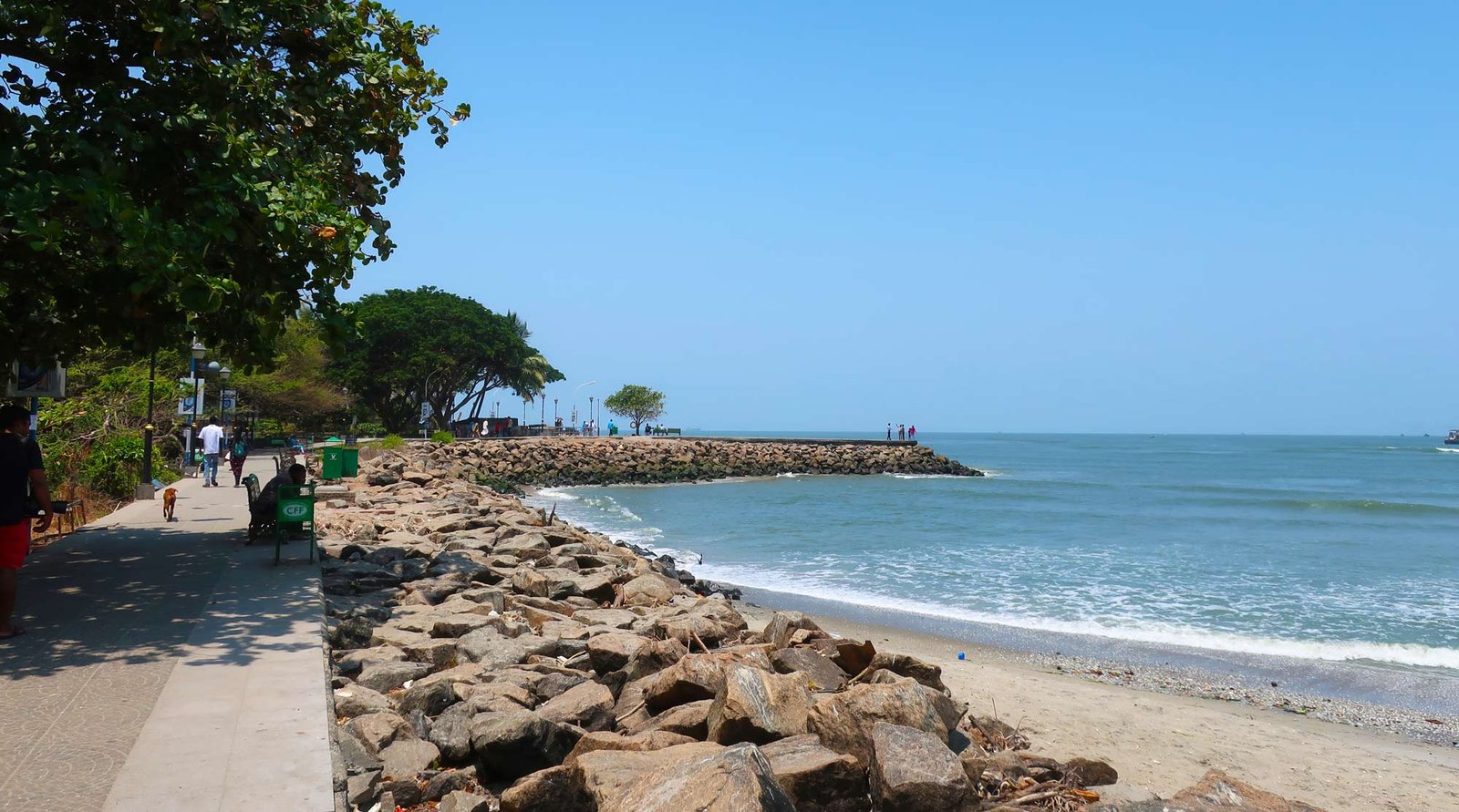 If you're looking for some peace after all of the action in Kochi, head straight to this tranquil beach. This tiny beach, untouched by commercialism or crowds, is ideal for couples looking to spend quality time together. It is reachable by bus. Early mornings and late afternoons are the best moments to see. Puthenthode Beach offers activities like Enjoying a romantic stroll or a quiet picnic with nothing but the sounds of the sea in the background.
Because this beach has yet to be discovered, it has not been subjected to littering or crowds. So you won't be interrupted while admiring the stunning sunset here by a vendor selling something completely unrelated. The highlight of your visit will be the turquoise waters, golden sand, and tall lighthouse. The best time to visit during the day is between 3 and 5 p.m. when you can enter the lighthouse.
Also Read: Travel Tips for First-Time Travelers
Kerala's beaches and backwaters are well-known. Visit this well-kept Cochin beach connected to the backwaters if you want the best of both worlds. The paddy fields and pine trees surrounding the beach provide the ideal backdrop for stunning photographs. Make sure to carry your camera to have the most memorable moments! The best time to visit during the day is in the late afternoons to see the breathtaking sunset. Relax on the beach, swim, watch local fishermen at work, visit the backwaters, and enjoy the soothing shade of pine trees at Kuzhupilly Beach.
This beach, located on the northern end of Vypeen Island, is more of a carnival. This beach is accessible by boat from the city and is ideal for watersports, swimming, and eating delicious seafood. You could rent a bike and explore the beach's less-crowded areas. The best time to visit during the day is at sunrise if you want to enjoy solitude, or at sunset if you want to enjoy fun activities and delicious food. View Chinese fishing nets, enjoy a memorable sunset, and try to spot a dolphin at Cherai beach Kochi.
It is very one of the very few destinations, nestled in the lap of nature that has remained far from public attention, making it an ideal beach for those looking for a peaceful place to de-stress. The crystal-clear water of Andhakaranazhi Beach gives hydrophiles one more reason to take a plunge. It is one of the very few beaches in the region where the love story between the backwaters and sea reaches in culmination. At the beach, the Arabian sea adopts the backwaters announcing its fondness for the water body.
Now that you are all set with the information on the best beaches in Kochi, it is time to go ahead and book that trip! Are you planning your next vacation to Kochi from Dallas? Book Dallas to Kochi flights with Indian Eagle at a low price to save your money and enjoy a budget-friendly trip. So, don't wait anymore! Book your flights with Indian Eagle today.