5 Reasons to Invest More on Your VPN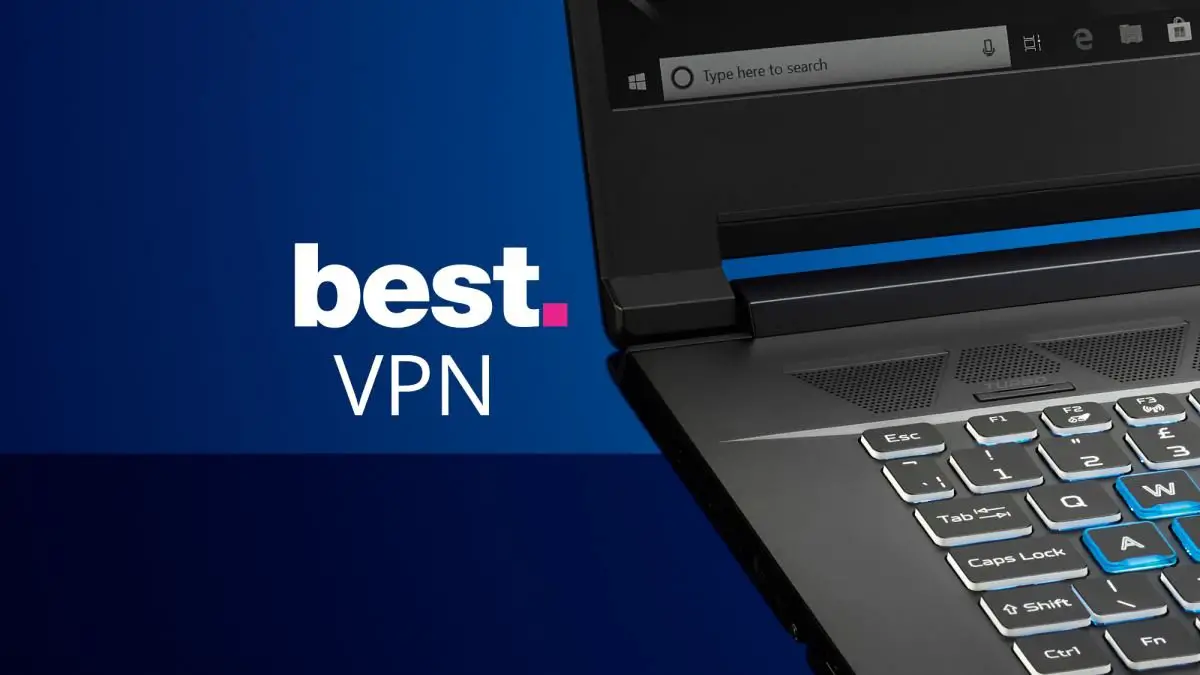 Whether you are a business owner or an individual, you can use this network to provide a network infrastructure that is significantly secure for yourself and your client base. 
With this kind of technology, you will be able to enjoy multiple benefits. The primary ones are discussed below.
An Enhanced Security System
You would want to keep every piece of information in your database safe from the eyes of hackers. Implementing a VPN system will enable you to secure your data and keep it safe and encrypted.
You may be walking in public, maybe just strolling down the streets or going to work. Literally, you couldn't afford to walk with your private and personal information hanging around for the world to see. The case should be the same when you are online. You do not want spooky eyes checking your every detail as you browse through the internet. Well, this is where a good deal VPN comes in to ensure that your information is kept safe, thus your mind would be set at ease.
Significant Remote Control
With VPN, you can remotely control all the information running in your company from any location, including your home. This is very much advantageous to your company because it would help to increase productivity and maintain a constant inflow of profits.
Have you ever tried to watch a certain video, say on YouTube, and then you find out that the uploader hasn't made that particular video to your country yet? If yes, that should tell you that not only do geographical borders exist in the physical world, but they also apply in the online world. With VPN, you can bypass this border and unlock the video that you are almost killing yourself to see. 
As an added plus, it can also unlock sensitive confidential information online that you need to access, perhaps conducting important research in your line of work. By just clicking a few buttons, you will be able to connect with several servers all over the world.
Access Public Wi-Fi with No Risks
With the free internet provided in airports, cafes, restaurants, and other public premises, there is no doubt that you cannot hesitate to connect your device to surf. 
As much as the internet is free, such hot spots are usually not safe in the case where you want to do confidential browsing or log in. That is why you will require a quality VPN service to keep your browsing in check.
Prevent Google from Tracking You
In case you don't know, Google knows everything about you- every piece of information that you search for on the web, every movement, and download activity is stored in the Google database. 
You do not want to browse the web casually without taking care of your privacy settings. Your solution is not much of a hassle. Why don't you obtain a VPN to escape all the troubles that come about with embarrassment from searching private information?
Benefits Of Machine Learning In Logistics Industry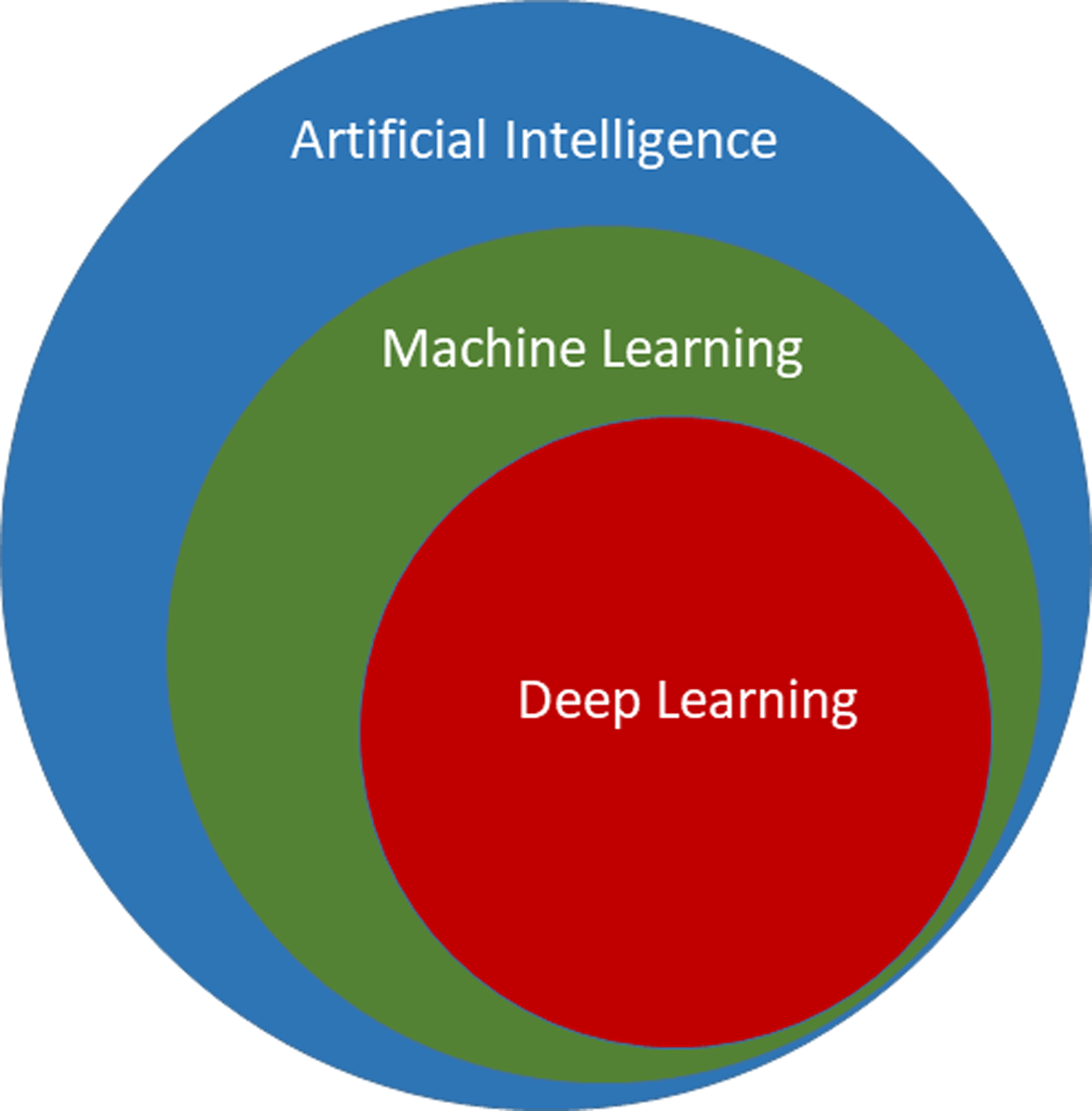 The introduction of modern technologies like machine learning and artificial intelligence has improved the unorganized and fragmented logistics domain to a great extent by bringing in modifications like smart rules, autonomous vehicles and predictive analysis. The introduction of machine learning in the logistic sector has effectively managed rising fuel costs, growing client demands, and global economics. Read on to find the other benefit of machine learning, the logistic.
Precise Forecasting Of Demand
Using artificial intelligence in the logistics domain has led to evaluating thousands of disparate data sets and suggesting the steps to be taken on such findings. Machine learning can do everything, beginning from selecting the optimized carrier Option, picking the price and improving the routes. Machine learning uses a predictive analytics model including 58 variables that help make freight forwarders aware of when their average freight can increase or fall. They can create contingency plans accordingly and fix their roots according to the areas with higher demands to save on the additional operational cost. As a result, the inventory has to spend less time in the warehouse, resulting in reduced warehouse costs.
Reducing Fuel Costs
If there can be a reduction of a mile per day for one vehicle in the logistics domain, one can find savings of millions in a year. Many logistic companies have used machine learning technology in their global logistics network. One such technology is (On-Road Integrated Automation and Navigation) ORION that helps vehicles capture data continuously to optimize and plan the routes to be taken. As a result, the vehicle travels millions of miles less on an annual basis, and therefore, there is a significant reduction in fuel cost.
Assuming The Price Of The Load
There are numerous trucking companies today, and prices change daily and on a seasonal basis. Therefore prediction of the correct price is the biggest challenge in the logistics domain. Previously, human experts would guess the costs based on their experience, but now machine learning has removed that guesswork. Machine learning helps evaluate previous freight data and the current weather and traffic conditions to determine a fair price. Freight brokers of the logistic industry also use machine learning to run carrier analytics to understand which carrier has charged what fee for transporting what kind of product. This makes it easy to choose the carrier with the least rate according to the route.
Implementation Of Machine Learning In Warehouse Management
Even though it might seem by its name, warehouse robots are no more of futuristic technology. They are now consistently used in the Logistics industry to track, locate and move inventory within the warehouse. Robots have been trained with machine learning data that uses computer vision to make autonomous decisions that improve warehouse management. A British online grocer, Ocado has built a completely automated warehouse using machine learning. Robotic machinery sorts and stores items that are rarely used in the bottom tires. It also takes a minimal amount of time to find out products and sort orders, and deliver up to 65000 orders in a week. Uses of such scalable and flexible robotic situations will be the standard infrastructure of the logistics domain.
The sudden growth in digitization is making more logistic companies include machine learning and artificial intelligence in their supply chain management to maximize their resources by reducing the money and time spent in tracking goods sent to any location.
Importance of Listing Software for Multi-Channel eCommerce Stores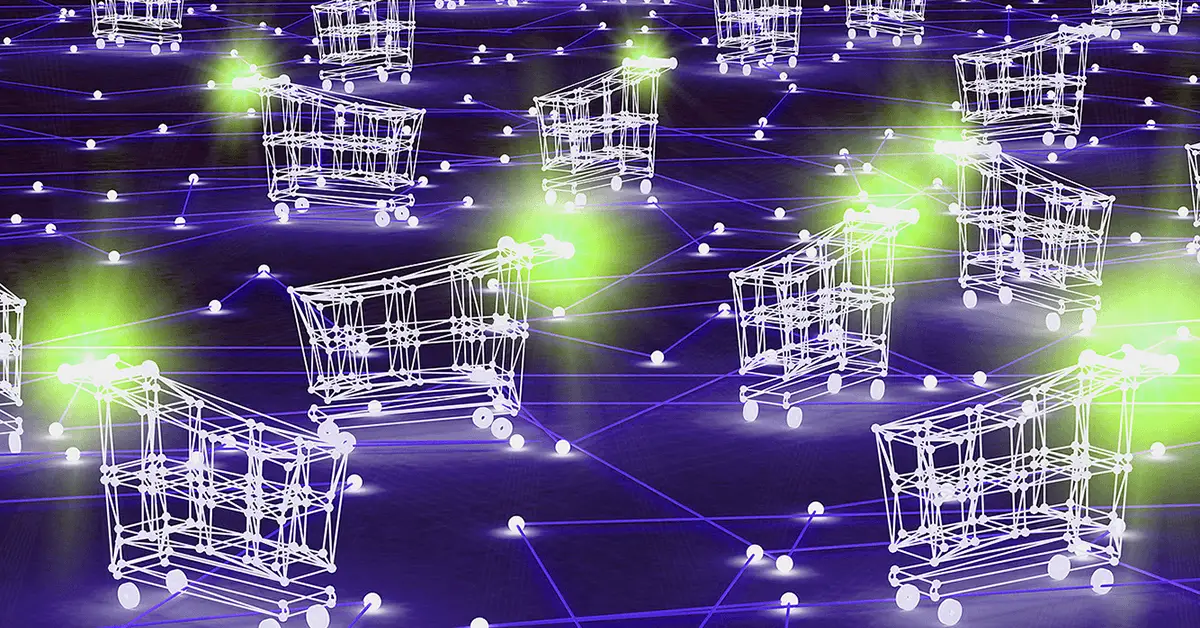 The Ecommerce stores that list in multiple channels usually captivate more customers regularly. If you list the products on multiple channels, it can help in expanding the business by boosting sales. Multichannel can be a lot beneficial for e-commerce. A consumer can buy more than a single channel shopper if he interacts with a company through more than one channel. Moreover, Multi-channel listing software can allow you to set up description and product data by automating product listings. In simple words, this software can improve the workflow and empower the merchants for providing better services to customers.
There are many benefits of listing software for e-commerce stores. In this article, we will look upon the importance of listing software for multichannel e-commerce stores.
Benefits of Listing Software for Multi-Channel eCommerce Stores
Boosts Customer loyalty: Multi-channel software allows its customers with a seamless and integrated experience across various sales channels. They can easily make any purchase while performing other tasks from any part of the world.
Gather insightful data: The software developers can help you in collecting the data of the customers including the location, the device they use to shop, interests, time zone, demographics, and their purchasing history. This data might help you to target the right audience based on the records.
Improves Conversion rate: The visibility of the brand constantly improves with the help of software as they ensure more sales avenues. It will also lead to an increase in sales by attracting more prospective consumers.
Expand reach: If you will use multi-channel software, it is most obvious that the customer reach will expand. Amazon can also help you take advantage of placing the service or product in front of a wide range of customers. It ensures greater revenue by fulfillment and checkout processes that are offered by the software.
Helps you integrate your business– The software helps you in the integration of various business aspects like sales, inventory, resource planning, and enterprise, merchandising, and customer service. All the aspects are performed together for an efficient product.
Diversifies Risk– A multichannel e-commerce software can help you diversify the risk by sustaining on other channels. Also, it protects you against relying on the risk of the sales medium.
Adds convenience for customers- While shopping online, most people search for lower prices of the products. The services that come along with low-cost products do not give convenient facilities but those products which are of higher quality bring more convenience to the customers. They have easy return policies and are delivered on time.
Improves demand sensing- The software helps to improve the performance of the business. It makes every sales data and performance visible leading to perfect inventory management and accurate sales forecast.
Improves inventory transparency- Within every stocking location, you can easily monitor the inventory of the product.
Conclusion:
Multi-Channel eCommerce software can help in centralizing the tasks and providing the customers with a seamless payment experience while keeping the data and inventory organized.
7 Steps to Improve Your Data Testing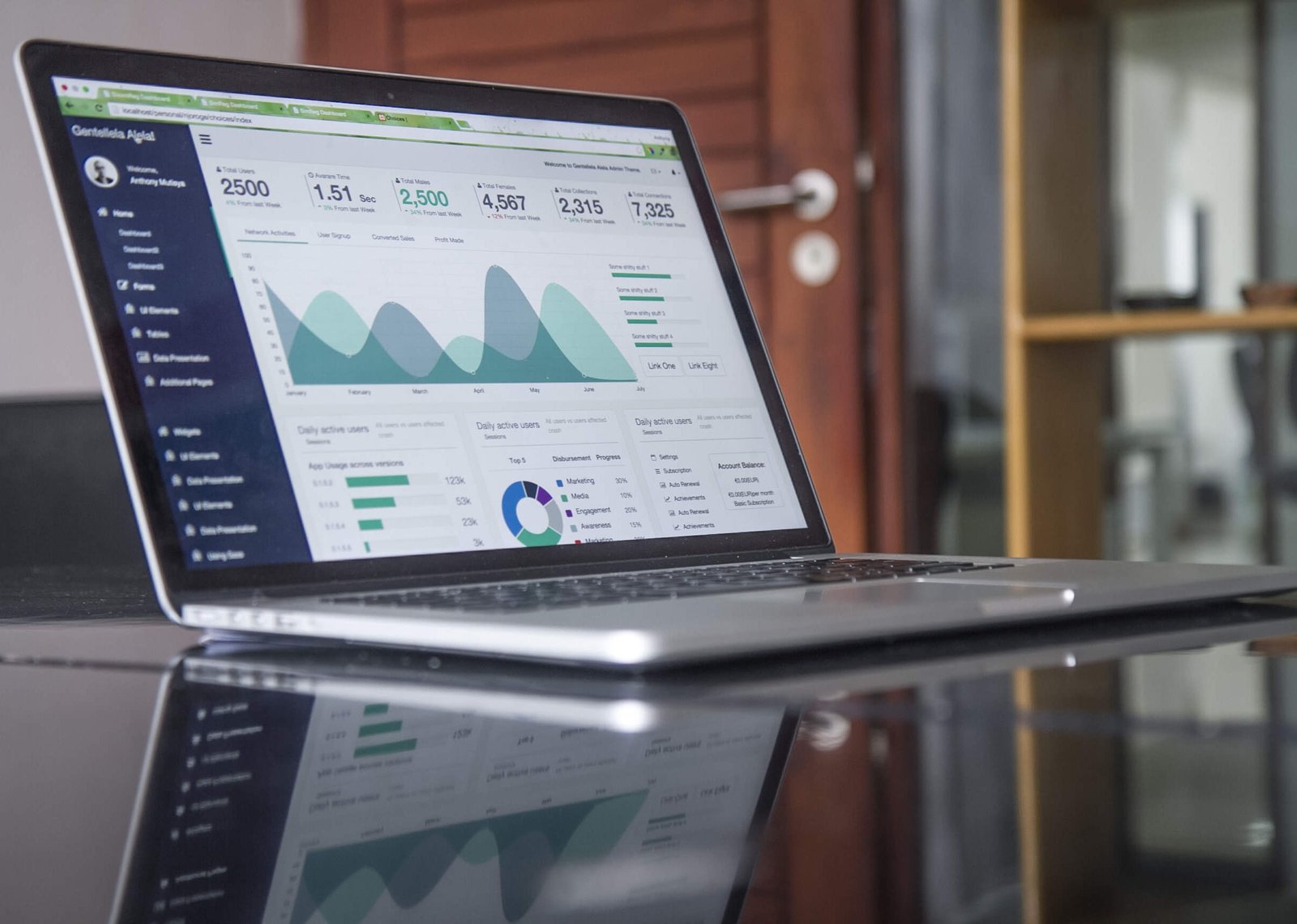 In the 21st-century business landscape, big data is the key that holds the answer to every question or doubts that you may have. Businesses of all shapes and sizes are analyzing their data in order to discover insights that will help them gain a competitive edge. By improving your data testing efficiency, you can stand to benefit greatly. Here are seven steps that will help you to streamline your data testing platform and arrive at insights with minimal effort.
Step 1 – Ensure that the Requirements are the Same: In an Agile environment or even a waterfall environment, it can be very easy for team members to get carried away. It is crucial for you to ensure that all the members of your entire team are working with the same requirements.
Step 2 – Come Up with a Test Plan: Sometimes, the work seems very simple and the testers are tempted to not draft a test plan at all. However, it is a good practice to draft a test outline or plan so that the testers have clear boundaries to work with.
Step 3 – Select What You Want to Test: Testers need to ensure that the data that they are working with is valid or not. This is one of the first responsibilities that you will need to take care of. Ensure that the format of the data is accepted and valid.
Step 4 – Pick an Environment for the Test: Before you commence your test, you will also need to choose an environment for the test. Try to include SQL statements with the test plan so that you can test any new cases that crop up. This is a very efficient method.
Step 5 – Verify How Much You Want to Test: One of the key problems with big data is the sheer scale of the dataset. The key responsibility of a data tester is knowing how much they want to test. This amount will vary depending on the needs and the project.
Step 6 – Keep an Eye Out for Outliers: While you are testing for data, it is also very important to keep an eye out for "weird" data and outliers. If there is something that looks invalid or "weird", you should track it down ASAP and then report it as well.
Step 7 – Focus on Your Test Objective: Lastly, it is also very important for the testing team to be totally focused on their test objectives. With large data sets, it can be easy for the testers to get distracted – which is precisely why you need to be vigilant and focused.
To sum up, these have been the 7 core steps that you need to follow if you want to increase the overall efficiency and efficacy of your data testing team. You should also remember to check the data so that all of the boundary conditions are met. The test data also needs to be updated on a very regular basis. By creating the proper test data, you will be able to ensure that maximum coverage is provided during the test.