5 Reasons Why You Should Consider Starting A Cleaning Service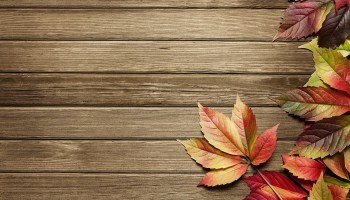 More and more people are trying to steer clear from the rat race, which paved the way for the emergence of numerous novice entrepreneurs and fresh competitors in the market. The most committed and persistent business-minded individuals are the ones who are most likely to succeed in the business venture that they start. But apart from the commitment and dedication, your success in business will also greatly depend on the business you decide to put up. 
If you are keen on becoming a successful entrepreneur, consider starting a cleaning service. Read on below to find some solid reasons on why you should.
Stable Market
The first solid reason why you should consider a cleaning service as a business is because you are sure to have a stable market in this niche. In this modern day and age, people are always so busy that they find it more convenient to hire cleaners to keep their homes spic and span and hygienic. You can also cater to a bigger market which consists of commercial buildings, but it may be tougher for you to do so as a startup company. Nevertheless, once you establish your name in the industry, you are sure to have a stable market regardless of the season.
Guaranteed ROI
With a stable market to cater to, your cleaning service business will have a guaranteed ROI because you will never run out of clients even if you have numerous competitors in the field. You can even start your business only as a means to earn some extra cash. But if you believe that you can do the business, and invest in yourself by undergoing training for professional cleaning, what you earn may soon be a guaranteed source of steady income. Then again, this is also once you prove your reliability to your initial customers, leading you to have a growing clientele impressed by your services.
Lower Overhead
In putting up a cleaning service business, you don't really need that much resources. In fact, you can even start on your own or with only a handful of other cleaners. However, you need to invest in cleaning tools. The seasoned cleaners at www.MozUsa.com believe that in order to offer a superb service to your clients, you need to be equipped with the necessary cleaning tools. Nevertheless, these are only considered as lower overhead costs for a startup business compared to other business ventures wherein you may even seek investors or other means to fund your business.
Paying it Forward
Consider a cleaning service as a business because this is a great avenue for you to pay it forward to your community. For one, you can hire helpers within your vicinity who would definitely benefit from the job. You can train them on certain cleaning standards and even help them get certified, which can eventually help you gain the trust of your customers. In parallel to this, your business also contributes to the economic growth of your community through the business taxes you pay and this is another manner of paying it forward.
Flexible Schedule
Finally, a cleaning service can provide you with flexible work hours that can give you more time for the people you care the most. For instance, if you are a parent who needs to send their kids to school in the morning and pick them up after, you will have the ability to do so by running a cleaning service agency. You definitely have the capability to work around your schedule and service your clients only at the time you are willing to commit.
A cleaning service is a great business to put up regardless of whether you are a budding entrepreneur or a seasoned businessman. With a cleaning service business, you are sure to have repeat customers as long as you exceed the expectations of your clients. This is rather a stable market for your business, which can guarantee a positive revenue. You also don't have to shell out a hefty sum of money in order to start a cleaning service business compared to other business ventures. As long as you have the proper equipment and cleaning material, you are on your way to servicing your initial clients.
Indeed it is a good opportunity for you to pay it forward by hiring personnel within your community who are in need of jobs. In turn, you will be able to contribute to your community's economic growth. Finally, with a cleaning service business, you tend to have a flexible schedule in accepting clients, giving you more time for yourself and your family.
6 Simple Ways to Create a Luxury Interior Look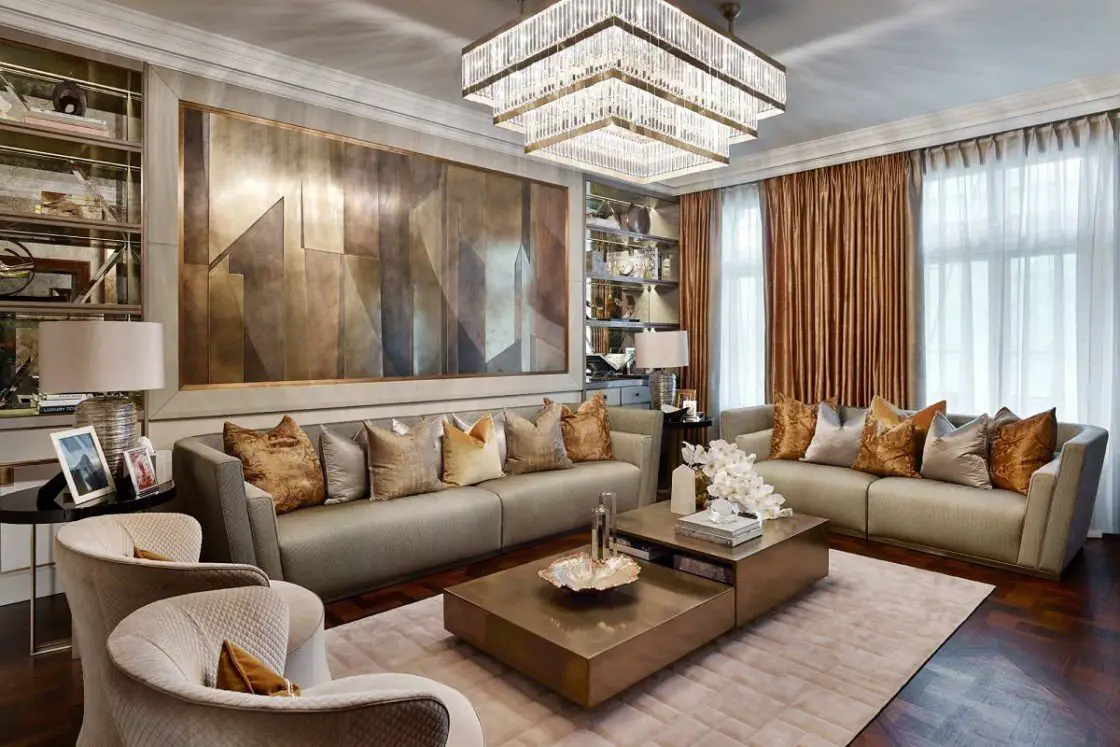 You might think that to achieve a luxurious look in your home interior, you need to spend a fortune. But that's not always the case. There are some simple, affordable tricks you can use to give your home an elegant, high-end look.
In this article, we'll show you some easy ways to create a luxurious look in your home, using simple, everyday items. So whether you're looking to update your home for the holidays or just want to add a touch of luxury to your everyday life, read on for some tips and ideas.
Making the Most of Space and Light
One of the first things you need to consider when trying to create a luxurious look in your home is space and light. You want to make sure that your rooms are spacious and well lit. This can be done with clever furniture placement and by using light colors and materials in your decor.
Using natural light is also key. Make sure your windows are clean and that you aren't blocking the light with heavy curtains or custom furniture Dubai. If you can't let natural light into the room, consider using artificial light sources that simulate sunlight, such as floor lamps or table lamps with halogen bulbs.
Finding the Right Color Palette
When it comes to luxury, color is key. You want to create a palette that is both inviting and eye-catching. Often, muted colors like grays and beiges are a safe bet, as they create a sense of understated elegance.
But don't be afraid to experiment with brighter hues too. A pop of color can really make a room stand out, and it can be a great way to inject your own personal style into your home décor. Just make sure that the colors you choose work well together, and that they complement the furniture and other accessories in the room.
Choosing the right color palette is essential if you want your home to look luxurious.
Adding Glamorous Decor and Accessories
You can add glamorous decor and accessories to make your home look luxurious.
Start by choosing pieces that have a luxurious look and feel. Think about materials like silk, velvet, and leather, and select pieces with eye-catching details, like beading and embroidery. You can also add luxury with accessories like throws, pillows, rugs, and drapes.
By adding these touches, you'll create a luxurious look that will make your home feel like a palace.
Upgrading Your Furniture for Luxury Appeal
When it comes to making your home look luxurious, upgrading your furniture is key. Instead of buying low-cost mass produced furniture, opt for higher quality pieces that are both stylish and timeless. Invest in statement pieces like a velvet armchair, a statement rug or an unconventional accent, like a faux fur throw pillow or a tufted ottoman, to add texture and personality to any room.
Look for hardwood frames for longevity and reliability. Look for genuine leather or velvet upholstery for durability and luxury feel. To make sure your furniture looks luxurious in the long run, be sure to go for pieces with quality fabrics as well as ones which are free from visible stitching flaws. Go for neutral colors like whites, grays, and beiges instead of bold patterns so they're easier to mix and match with other furnishings in the room.
Taking the time to find the right pieces will ensure that your home looks luxurious without being too overwhelming or gaudy. With the right pieces of furniture, your living space will feel warm and inviting while still maintaining an air of sophistication and luxury.
Linking Up With Luxury Fabrics
Linking up with luxury fabrics is also a great way to take your interior from drab to fab. There's nothing quite like the feeling of luxurious, soft fabrics like silk and velvet draped across surfaces and furniture. And, of course, adding a pop of pattern here and there, such as a floral or paisley print can give your space just the right amount of flare.
Don't stop at fabric for furniture, though—curtains, bedspreads, and pillows can easily be taken from plain to plush by upgrading the material. And if you want to add a softer feel underfoot, go for a wool or shag rug.
But we don't have to stick to traditional fibers either—there are plenty of innovative fabrics available these days that offer texture, color, and sheen without compromising on comfort and style. From leather seating to wall coverings made of unprocessed cotton or linen… it's time to explore your fabric options!
Create a Relaxing Atmosphere With Aromatherapy
Creating a relaxing atmosphere in your home doesn't have to be complicated. One of the easiest and most luxurious ways to do this is with aromatherapy. There are lots of versatile essential oils that you can use to bring aromatherapy into your home and fill it with soothing fragrances.
If you're looking for something more subtle, you can invest in an essential oil diffuser which will gradually release the aroma into the air. If you prefer stronger scents, try candling—simply burning a candle for up to an hour and filling the air with delightful smells. You can also place essential oil on scent sticks or try using reed diffusers, which work like a mini-candle but are safer as they don't use any flame.
Essential oils don't just make your space smell good; they have therapeutic benefits too! Soothing fragrances like lavender, chamomile and bergamot are known to reduce stress levels and enhance relaxation. So, create a calming oasis in your home by introducing the right kind of smell!
Conclusion
So, when you're considering how to make your home look luxurious, it's important to think about all of the different elements that contribute to the look and feel of a space.Texture, color, light, and furniture placement all play a role in creating a luxurious interior, and by considering all of these factors, you can create a look that's perfect for you and your family.