5 Reasons Why You Should Consider Starting A Cleaning Service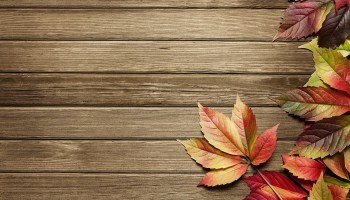 More and more people are trying to steer clear from the rat race, which paved the way for the emergence of numerous novice entrepreneurs and fresh competitors in the market. The most committed and persistent business-minded individuals are the ones who are most likely to succeed in the business venture that they start. But apart from the commitment and dedication, your success in business will also greatly depend on the business you decide to put up. 
If you are keen on becoming a successful entrepreneur, consider starting a cleaning service. Read on below to find some solid reasons on why you should.
Stable Market
The first solid reason why you should consider a cleaning service as a business is because you are sure to have a stable market in this niche. In this modern day and age, people are always so busy that they find it more convenient to hire cleaners to keep their homes spic and span and hygienic. You can also cater to a bigger market which consists of commercial buildings, but it may be tougher for you to do so as a startup company. Nevertheless, once you establish your name in the industry, you are sure to have a stable market regardless of the season.
Guaranteed ROI
With a stable market to cater to, your cleaning service business will have a guaranteed ROI because you will never run out of clients even if you have numerous competitors in the field. You can even start your business only as a means to earn some extra cash. But if you believe that you can do the business, and invest in yourself by undergoing training for professional cleaning, what you earn may soon be a guaranteed source of steady income. Then again, this is also once you prove your reliability to your initial customers, leading you to have a growing clientele impressed by your services.
Lower Overhead
In putting up a cleaning service business, you don't really need that much resources. In fact, you can even start on your own or with only a handful of other cleaners. However, you need to invest in cleaning tools. The seasoned cleaners at www.MozUsa.com believe that in order to offer a superb service to your clients, you need to be equipped with the necessary cleaning tools. Nevertheless, these are only considered as lower overhead costs for a startup business compared to other business ventures wherein you may even seek investors or other means to fund your business.
Paying it Forward
Consider a cleaning service as a business because this is a great avenue for you to pay it forward to your community. For one, you can hire helpers within your vicinity who would definitely benefit from the job. You can train them on certain cleaning standards and even help them get certified, which can eventually help you gain the trust of your customers. In parallel to this, your business also contributes to the economic growth of your community through the business taxes you pay and this is another manner of paying it forward.
Flexible Schedule
Finally, a cleaning service can provide you with flexible work hours that can give you more time for the people you care the most. For instance, if you are a parent who needs to send their kids to school in the morning and pick them up after, you will have the ability to do so by running a cleaning service agency. You definitely have the capability to work around your schedule and service your clients only at the time you are willing to commit.
A cleaning service is a great business to put up regardless of whether you are a budding entrepreneur or a seasoned businessman. With a cleaning service business, you are sure to have repeat customers as long as you exceed the expectations of your clients. This is rather a stable market for your business, which can guarantee a positive revenue. You also don't have to shell out a hefty sum of money in order to start a cleaning service business compared to other business ventures. As long as you have the proper equipment and cleaning material, you are on your way to servicing your initial clients.
Indeed it is a good opportunity for you to pay it forward by hiring personnel within your community who are in need of jobs. In turn, you will be able to contribute to your community's economic growth. Finally, with a cleaning service business, you tend to have a flexible schedule in accepting clients, giving you more time for yourself and your family.
Benefits of Investing in Quality Landscaping which Enhancing Property Value
Introduction
Have you ever wondered why some properties seem to stand out from the rest, with their perfectly manicured lawns and well-designed gardens? The answer lies in quality landscaping, which can make a significant difference not only in the appearance of your property but also in its overall value. This article will explore the numerous benefits of investing in quality landscaping, from enhancing property value and curb appeal to creating a more sustainable and energy-efficient environment.
let's dive into the world of landscaping and discover why it's worth the investment.
1. Boosting Property Value and Curb Appeal
One of the most significant benefits of investing in quality landscaping is the potential to increase your property's value. According to a study by the American Society of Landscape Architects, well-designed landscaping can add up to 15% to the value of a home. This means that if your property is worth $300,000, quality landscaping could potentially add an extra $45,000 to its value.
In addition to increasing property value, quality landscaping also enhances curb appeal, making your home more attractive to potential buyers. A well-maintained lawn, healthy trees and plants, and attractive hardscaping elements such as walkways and patios can create a welcoming and inviting atmosphere that appeals to potential buyers.
2. Creating a Functional and Attractive Outdoor Living Space
Another benefit of investing in quality landscaping is the ability to create a functional and attractive outdoor living space. By thoughtfully designing your landscape, you can create an extension of your indoor living space that encourages relaxation, entertainment, and enjoyment of the outdoors.
Some elements that can contribute to a functional and attractive outdoor living space include:
Patios and decks: By adding a patio or deck, you can create an area for outdoor dining, entertaining, or simply relaxing.
Outdoor kitchens: An outdoor kitchen can take your outdoor entertaining to the next level, allowing you to cook and serve meals outside.
Fire pits and fireplaces: These features can provide warmth and ambiance, making your outdoor space more inviting during cooler evenings.
Water features: Fountains, ponds, and other water features can add a sense of tranquility and beauty to your landscape.
Outdoor lighting: Well-placed lighting can enhance the safety and ambiance of your outdoor living space, allowing you to enjoy it well into the evening.
3. Environmental Benefits of Quality Landscaping
Investing in quality landscaping can also have numerous environmental benefits. Some of these include:
Improved air quality: Trees and plants help to filter out pollutants and produce oxygen, improving the air quality around your property.
Reduced soil erosion: Properly designed landscaping can help to prevent soil erosion, protecting your property from potential damage.
Stormwater management: Quality landscaping can help to manage stormwater runoff, reducing the risk of flooding and protecting local waterways from pollution.
Wildlife habitat: By incorporating native plants and other elements that support local wildlife, your landscape can provide valuable habitat for birds, insects, and other creatures.
4. Improving Energy Efficiency with Strategic Landscaping
Quality landscaping can also contribute to improved energy efficiency in your home. By strategically planting trees and other vegetation, you can create shade that helps to keep your home cooler in the summer and reduce your reliance on air conditioning. Similarly, well-placed trees and shrubs can act as windbreaks, helping to insulate your home from cold winds during the winter months.
5. The Role of Professional Landscapers in Achieving Quality Landscaping
While it's possible to tackle some landscape projects on your own, hiring a professional landscaper can ensure that you achieve the best results possible. Professional landscapers have the knowledge, experience, and tools to create a landscape that is both beautiful and functional. They can also help you choose the right plants and materials for your specific climate and property conditions, ensuring that your investment in landscaping is a success.
6. Sustainable Landscaping: A Long-Term Investment
By investing in sustainable landscape practices, such as using native plants, conserving water, and minimizing the use of harmful chemicals, you can create a landscape that is not only beautiful but also environmentally friendly. Sustainable landscape can also save you money in the long run by reducing water and maintenance costs.
7. Conclusion: The Value of Quality Landscaping
In conclusion, investing in quality landscaping offers numerous benefits, from increasing property value and curb appeal to creating a functional and attractive outdoor living space. Additionally, quality landscaping can provide environmental benefits and improve energy efficiency, making it a smart investment for any property owner. By working with professional landscapers and incorporating sustainable practices, you can ensure that your investment in landscaping is both beautiful and long-lasting.