5 Reasons Why You Should Consider Starting A Cleaning Service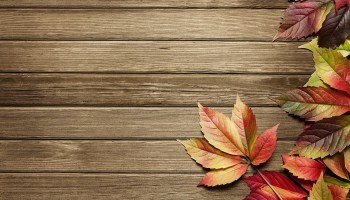 More and more people are trying to steer clear from the rat race, which paved the way for the emergence of numerous novice entrepreneurs and fresh competitors in the market. The most committed and persistent business-minded individuals are the ones who are most likely to succeed in the business venture that they start. But apart from the commitment and dedication, your success in business will also greatly depend on the business you decide to put up. 
If you are keen on becoming a successful entrepreneur, consider starting a cleaning service. Read on below to find some solid reasons on why you should.
Stable Market
The first solid reason why you should consider a cleaning service as a business is because you are sure to have a stable market in this niche. In this modern day and age, people are always so busy that they find it more convenient to hire cleaners to keep their homes spic and span and hygienic. You can also cater to a bigger market which consists of commercial buildings, but it may be tougher for you to do so as a startup company. Nevertheless, once you establish your name in the industry, you are sure to have a stable market regardless of the season.
Guaranteed ROI
With a stable market to cater to, your cleaning service business will have a guaranteed ROI because you will never run out of clients even if you have numerous competitors in the field. You can even start your business only as a means to earn some extra cash. But if you believe that you can do the business, and invest in yourself by undergoing training for professional cleaning, what you earn may soon be a guaranteed source of steady income. Then again, this is also once you prove your reliability to your initial customers, leading you to have a growing clientele impressed by your services.
Lower Overhead
In putting up a cleaning service business, you don't really need that much resources. In fact, you can even start on your own or with only a handful of other cleaners. However, you need to invest in cleaning tools. The seasoned cleaners at www.MozUsa.com believe that in order to offer a superb service to your clients, you need to be equipped with the necessary cleaning tools. Nevertheless, these are only considered as lower overhead costs for a startup business compared to other business ventures wherein you may even seek investors or other means to fund your business.
Paying it Forward
Consider a cleaning service as a business because this is a great avenue for you to pay it forward to your community. For one, you can hire helpers within your vicinity who would definitely benefit from the job. You can train them on certain cleaning standards and even help them get certified, which can eventually help you gain the trust of your customers. In parallel to this, your business also contributes to the economic growth of your community through the business taxes you pay and this is another manner of paying it forward.
Flexible Schedule
Finally, a cleaning service can provide you with flexible work hours that can give you more time for the people you care the most. For instance, if you are a parent who needs to send their kids to school in the morning and pick them up after, you will have the ability to do so by running a cleaning service agency. You definitely have the capability to work around your schedule and service your clients only at the time you are willing to commit.
A cleaning service is a great business to put up regardless of whether you are a budding entrepreneur or a seasoned businessman. With a cleaning service business, you are sure to have repeat customers as long as you exceed the expectations of your clients. This is rather a stable market for your business, which can guarantee a positive revenue. You also don't have to shell out a hefty sum of money in order to start a cleaning service business compared to other business ventures. As long as you have the proper equipment and cleaning material, you are on your way to servicing your initial clients.
Indeed it is a good opportunity for you to pay it forward by hiring personnel within your community who are in need of jobs. In turn, you will be able to contribute to your community's economic growth. Finally, with a cleaning service business, you tend to have a flexible schedule in accepting clients, giving you more time for yourself and your family.
Create A Calming Oasis In Your Backyard With These Design Ideas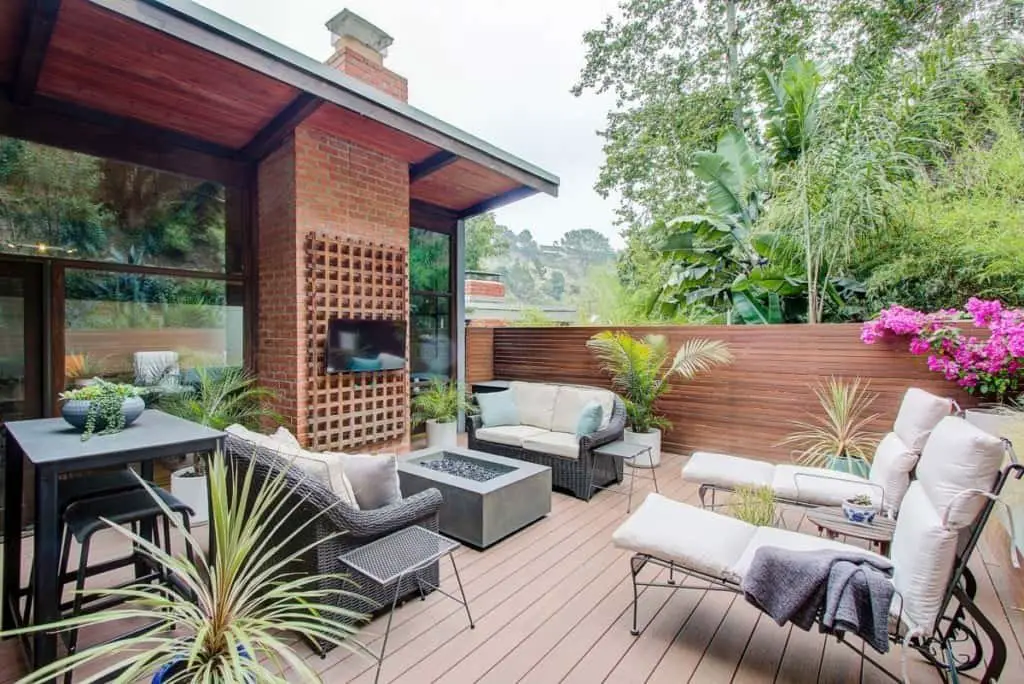 Your backyard can be a blank canvass wherein you can make your place of sanctuary for you and your family. You can make your outdoor space comfortable, attractive, and stylish just as your interiors are. You'd get out and you'd still feel cozy and relaxed but with the added bonus of sunshine and fresh air. 
Here are some ideas on how to do your decorations and arrangements to achieve an oasis just right outside your backdoor:
Relaxing Hot Tub
Nothing against pools but if you don't want to use your entire yard for a swimming facility then you can go for a hot tub. It's also more affordable than a pool and offers a good place to relax and calm your mind. After an arduous couple of days, sitting in a hot tub with an open sky above you will surely take your troubles away.
Fire Pits
In the summer you can turn the heat up with a fire pit. Don't forget to stock up on s'mores fixings for when you have friends over. Or you can just sit there and enjoy the cozy warmth from the flames while listening to the crackling sound of burning wood, under a clear summer night's sky.
Fire pits are also enjoyable in the winter as a source of warmth for you and your friends. A well-made fire pit can make for a beautiful centerpiece on your backyard's setup surrounded by comfortable lounge chairs.
Private Garden Retreat
By turning an old garden shed into a cabin you can make your private room away from the house to enjoy some peace and quiet. If you don't have a shed, there are a lot of selections of sheds for sale, so you don't have to make something from scratch. By surrounding it with garden plants and flowers, you can create a private or secret hideaway for yourself. Make sure you decorate your shed or cabin to make it cozy but leave an open space so you can enjoy your view of the garden around you.
Landscaping
Make your backyard welcoming by introducing some landscapes into your design. Make it a place where you can reconnect with nature and enjoy the fresh air. If you don't like to stuff furniture and decor into your outdoor space, then you can focus on floral and landscaping. You can just put a couple of chairs or a bench on the side so you'll have something to sit on while you enjoy the beauty of nature that you reigned in your backyard.
Grill and Dining Table
Food gathers people together so if you want to spend a quiet day or evening with friends, you can take them to the backyard and enjoy some grilled grub and a couple of pints. Also, set up an outdoor table with chairs so you'll have a space to gather around and enjoy your meal. 
A lot of people find cooking unwinds them and calms their thoughts about other matters in their lives. Combine that with the fresh breeze from your outdoor space and the company of loved ones, you'll have yourself something better than a real oasis.
Outdoor Movie Lounge
Sometimes binge watching in the bedroom or in the house, in general, feels taxing and uncomfortable. By making your backyard an outdoor movie lounge, you can spend an evening under the stars watching your favorite shows. Throw in a few pillows over your rug made out of durable polypropylene fibers. Try mixing the colors and patterns so you'll have great texture and depth in the design. Don't forget to set your projector and other electronic devices under a roofed area to protect them for when it rains.
Your Own Bar
Had a long day? Simmer down with your favorite glass of whiskey under a clear night sky, because you deserve it. Setting up a bar beside your hot tub or your grill also completes a home getaway space in your backyard. If you have friends over, you can just take them directly to the backyard and start the Mexican-themed night with some shots of tequila.
Playhouse
Converting your tool shed into a playhouse is going to need some work, but the end result will be something you and your family can enjoy together. First is, you'll need to take all of the tools out, you can take them into your garage or if you have a new space to keep them. Next is, do some safety checks, clean out toxic chemicals, molds, and other hazardous compounds that may have developed over the years.
Next is to design the new playhouse with the old structure as a base and be creative to make it inviting for your kids. By making it their own hideaway, you'll probably have solved your problem with toys scattered around the house as you can store them in their own private shed. You can keep them company by having a swing or bench beside the playhouse where you'll watch them over.
Meals under a Flower-covered Pergola
Putting bistro chairs under a pergola makes up for the perfect spot to have lunch or dinner on. If you have flower-bearing plants or flowers that crawl over a structure, you can position your pergola beside it so it'll provide a beautiful cover over its roof.
Citrus Garden
Why not go beyond an ordinary garden and have some small citrus grove. It improves the landscape with its bright colors and the fruits are something you can appreciate in the kitchen.
Make a Water Feature a Centerpiece
A fountain can be a cliche, but that can also mean timeless. Place some comfy sitting furniture in front of your water feature. And setting these items up under a weeping willow behind high walls can make a buzzing urban home into your own natural sanctuary.
You don't have to spend much on these ideas making use of your old furniture and other items in the house that are suitable for outdoor use. The important thing is that you do it to suit your preference and not other people. It's your oasis so it only makes sense that it should primarily cater to your needs.
Is Spray Foam Insulation Worth The Money?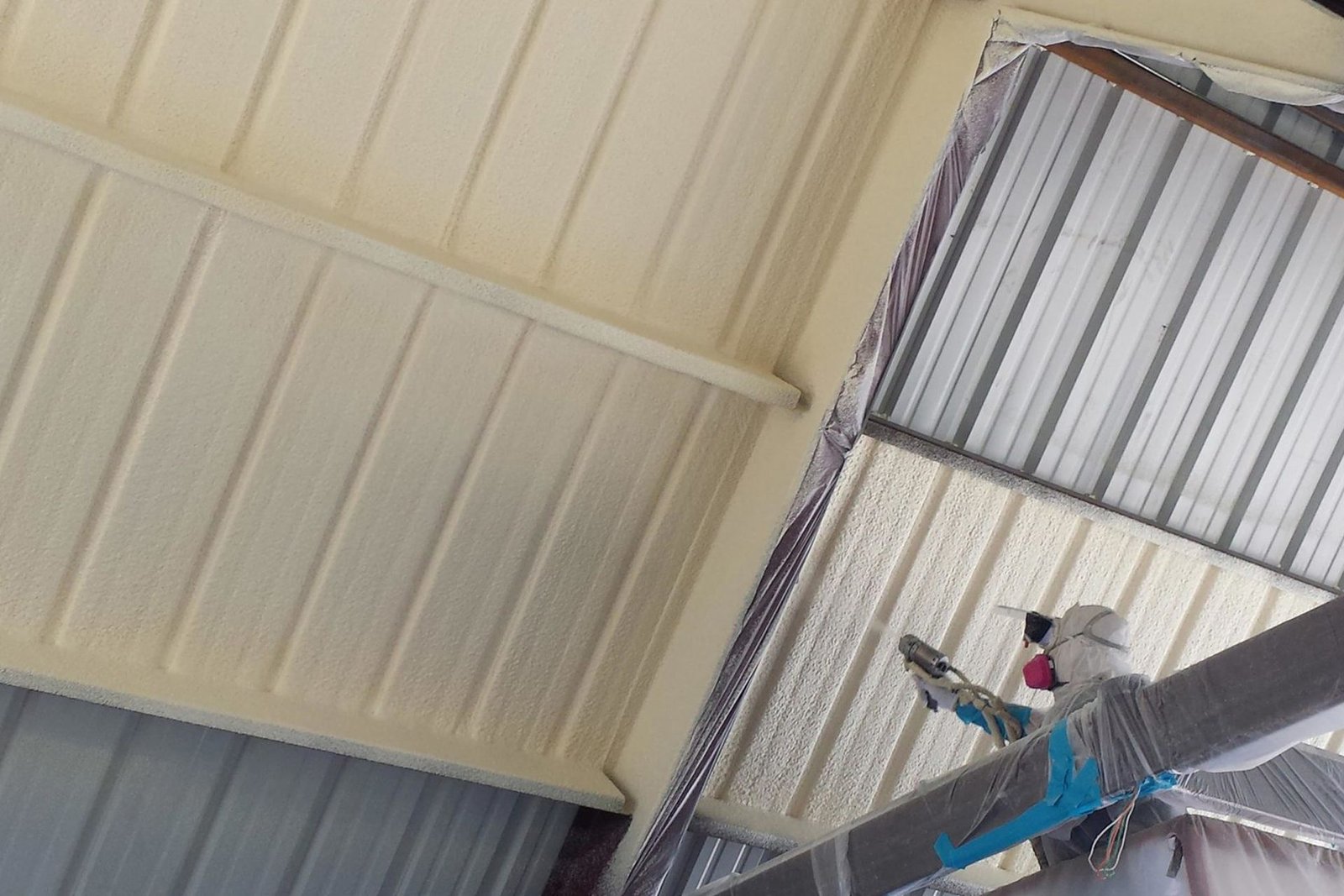 Bad insulation is one of the most common issues homeowners face. While it might not seem like a big deal to some, bad insulation leads to structural issues, entails higher utility bills, and renders most HVAC units ineffective. This is why there are different insulation options customers can choose from. Spray foam insulation, in particular, is favored by many homeowners thanks to its effectiveness. However, it remains one of the most expensive insulation options on the market. So, is spray foam insulation worth the money? Read on to get the answer.
Pros
Let's start with the positives of spray foam insulation. When homeowners hear about the cost of spray foam insulation, they usually think it is a bit high, especially when compared to other options like fiberglass. Nonetheless, you need to understand that the benefits of spray foam greatly offset its costs. Here are some of the benefits of going for spray foam insulation.
It Works Great
Because you need to invest in the best insulation option for your house, there is no better way of doing so than opting for spray foam. What sets spray foam apart from other options is that it provides an unmatched airtight level of insulation. Since spray foam expands after it sets, it fills any holes or gaps. It can also expand to reach the tightest corners and seal them effectively. Thus, spray foam is considered the most effective insulation option on the market.
It Helps You Save Money
Given it is high installation costs, spray foam insulation might seem the least likely option to save you a pretty penny. However, it can help you cut costs on energy consumption down the road. Since the insulation it provides is airtight, you will find that you are getting lower utility bills. Great insulation means that your house remains cool in summer and warm in winter, eliminating the excessive use of HVAC units and fans. Also, it does not hurt that lowering your energy consumption leads to less pollution—just something to mull over.
It Maintains Your Home's Structural Integrity
More often than not, poor insulation entails bacteria and water leakages that encourage the growth of mold and mildew. Indubitably, mold, and mildew are every homeowner's greatest enemy, as they negatively impact the structural integrity of any building. Additionally, they attract moths and other pests that can infest your home—a frightening idea indeed! Nevertheless, by eliminating water leakages and bacteria, you can get rid of mold. When it comes to preventing mold and mildew from growing, you will probably not find a more effective solution than spray foam insulation due to its water-resistant feature.
Cons
It's Expensive
Unfortunately, we cannot ignore the high costs of installing spray foam insulation. When compared to other insulation solutions, the cost of spray foam is downright astronomical. Generally, it can amount up to $6 for every square foot. On the other hand, a square foot of fiberglass costs only $0.40. Despite its amazing benefits, spray foam insulation remains unaffordable for many homeowners.
It Doesn't Last Forever
Given the money you will be willing to put up to install spray foam insulation, you should at least expect it to be a one-time purchase. Sadly, this is not how spray foam works. If you live in an area that experiences wacky weather, then the layer of spray foam itself might shrink, compromising its effectiveness. To solve this problem, you will need either to give your house a new coat of spray foam or just completely remove the old layer and start anew. Both options do not sound enticing, especially when calculating the overall cost of the installation.
It Can Be Installed Only by a Professional
If you are someone who likes to get creative and DIY their house renovation projects, then you are in for a big disappointment. Spray foam insulation cannot be installed by a non-expert due to the safety hazards the process involves. Professional installers usually wear protective gear to protect themselves from the chemicals in the spray foam. Furthermore, the process itself needs some experience to go without a hitch, as you might overlook some gaps and end up with a botchy installation.
After considering the pros and cons of spray foam insulation, you need to come to your conclusion on whether it is the best option for you. With that being said, we recommend that you at least give it a try since its pros outweigh its cons. By installing spray foam insulation, you can rest assured that your home is highly protected and also enjoy giving your HVAC a break. If you are willing to cover the costs of both the installation and the spray foam itself, there is a lot to gain from opting for this option!
Expert Tips on How to Renovate Your Old Shed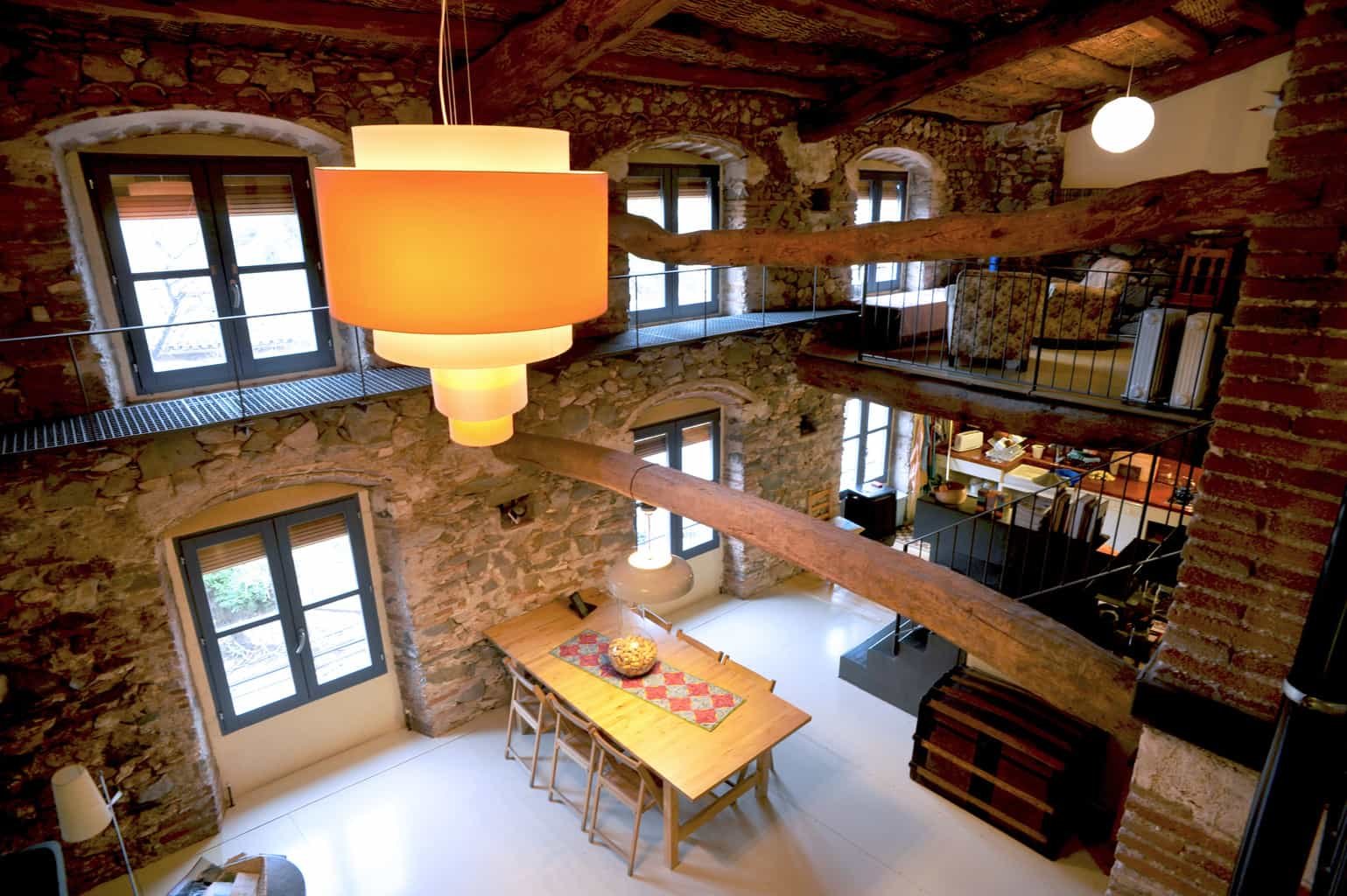 Is your shed looking too old and worn-out? It is high time that you consider renovating it so you can have it more functional once again. Nowadays, sheds are not just mainly for storing your gardening tools. Many people have repurposed their sheds and made it a place for entertainment, work and what have you. If your existing shed is nothing but pure mess and looks like a ransacked room, then do not lose hope. There are plenty of ways to renovate it and make it look brand new again. Do not worry about spending some amount of money for your shed renovation. Rest assured that everything will be paid off later as survey reveals that a decent sized shed is already enough to boost your home value. This is according to a survey conducted among property professionals. With more than thirty percent of Brits who claim to be spending more time in the garden than almost eight years ago, having a functional and nice shed has also become more in demand now than ever.
Below are some expert tips that will help make your shed an effective space not just for today but for the future as well.
Survey the overall structure
The very first step in renovating an old shed is to survey the entire structure first. This is important especially if your shed has remained unused and unloved for quite some time. The professionals from WhatShed.co.uk suggest that if you plan to renovate your shed, you have to conduct a survey first. You need to survey the entire shed so you can see what part needs repair and which areas need total replacement. The presence of leaky roofs and uneven floor boards could warrant repair or replacement depending on the severity of the issue. If you begin with a solid structure then chances are high that the rest of your shed's build will become smooth and will less likely to cause headaches once you start using it.  These repairs could be your DIY project, that is, if you have carpentry skills. If not, you may choose to hire someone else to do the repairs for you. 
Check the sliding door
If your shed is made of metal then chances are it already needs some fixing. Metal sheds usually have sliding doors as opposed to pull-out doors that are common among wooden sheds. But, if your shed is old, you may find that your sliding door has been damaged, broken or has already fallen out of place. Sliding doors often have small plastic parts that help keep it in place but if these too are broken then you may have to replace the door instead. If the door is still intact and just needs the small parts to be replaced then do it. You should also check the tracks where the sliding door sits to make sure it is not damaged and make the sliding door function smoothly.
Fix the floor
Your shed's flooring can greatly make a difference not just in terms of looks but it also largely dictates how comfortable and functional it can be. A shed that has damaged flooring can pose tripping hazards and any other dangers. However, a shed should be devoid of dingy mess, dirt and damages to make it look more inviting and functional. If its damage is not too much then small repairs can be done. But, if it needs total replacement then better do it right away. If your shed floor is made of concrete slab then you would definitely be stepping on a cold floor.If it is made of concrete you may not be able to stay longer in your shed because your feet easily feel tired on the hard floor. If it's too slippery, then the shed will not be usable during the wet season or you run the risk of having an accident.
You can use epoxy coating to spruce up and seal your concrete shed floor. Just do not forget to also buy the non-slip additive for your epoxy coating to prevent the floor from becoming slippery when wet. Another great option would be to use cement sheets that work well with many types of shed floors. The best thing about cement sheets is that they are durable and moisture-proof. It also provides a high level of stability. If your shed needs a subfloor, then choose plywood flooring sheets. In fact, you can have lots of options when it comes to giving your shed floor a new look and a new life. Choose the one that suits your budget, type of shed and the level of comfort that you want to achieve.
Re-shingle your shed
Reshingling your old shed is a must especially if water has been found dripping through its roof. Otherwise, whatever you put inside your shed is all at risk of getting wet and rusty when the rainy season comes. Shingling may entail stripping first your old roofing materials, followed by the application of roofing paper and then the layering of shingles. But if you are not confident about your skills, an expert on this can be hired. If shingling is done properly and if you use thick shingles, then your shed could last for decades without the need for you to worry about leaks and drips. These thick shingles are able to withstand high winds and heavy rains although they can be pretty much expensive. 
Install a thermal insulation
A thermal insulation would make your shed highly functional because it will allow you to use your shed all year round. Choose a specially designed insulation that will help ensure that your shed will remain cool when the heat of summer comes while also keeping it warm when winter comes. Another benefit of having thermal insulation is the amount of money that you will be able to save on heating during winter.
Create on-the-wall storage spaces
If your shed is big enough to be able to house everything you need to, then storage spaces won't be much of an issue. However, if you will be renovating a small shed then you need to create on-the-wall storage spaces. One way to do this is to kit it out using shelves and hooks. This way, you can just hang your power cables on the hooks. You can also organize your paint brushes and any other gardening tools on these shelves and hooks that would otherwise only take up much space on the floor. You may also need to install sturdy hooks that are capable of storing a heavier tool or equipment. If you have little children, make sure that these hooks are placed high enough so they couldn't easily reach these tools for the sake of safety.