7 Reasons Why Online Learning is the Future of Education, Even When the Lockdowns are Over
It's without question that due to lockdowns happening across the globe to mitigate the spread of COVID-19, education has had to move online. But this migration from traditional classroom environment to digital workspaces is not a new trend. In fact, it started pre-pandemic and it will stick around for much longer than the virus outbreak itself.
As technology advances every day, it is obvious that it will eventually become a key part of any industry. The field of education is no different as the integration of technology with it has opened the door for new options that are transforming the way people learn for the better. Here are a few reasons online learning is here to stay.
1. It's Flexible To Individual Needs:
Online education allows teachers the opportunity to meet student's individual needs and style. Different schedules can be set that benefits every student per their individual learning page. Technology and data can help teachers better place students in groups based on their grasping capabilities and focus on learning methods that are effective based on the types of students they are working with. Students who struggle in traditional learning environments can use tons of online resources to help them get past roadblocks. For example, Studypool, a platform that offers affordable on-demand online tutoring and access to millions of student documents for download, can help students optimize their learning beyond the classroom. 
2. You Get to Choose from a Wide Selection of Courses:
There are many limitations to in-person education and an obvious one is physical limitation. The need to travel, whether a short or long distance, to be in-person on a school campus can be a huge roadblock for students. And even if students have the ability to attend an academic institution in person, that institution may be lacking teachers for certain subjects they want to learn. Online education breaks this barrier of physical boundaries. Students can access teachers who are on the other side of the globe, hence the choice of course and subjects one can learn is limitless.
3. You Save Time:
Another benefit of online learning is the time efficiency. Students need not travel to their classes and can learn according to the schedule that works for them. This can be especially helpful for those who might be balancing a job or family life while enrolled in their course. Also, unexpected conditions that can affect one's ability to commute to school get eliminated. The latest pandemic has affected many students enrolled in in-person schooling, but online education needs no physical contact which makes it the most viable option now.
4. Lower Total Costs:
Online courses are cheaper for students and for schools. Without the need to pay for campus rent to run the classes, schools can charge lower fees for online courses. The commuting costs of the staff and students become nil, also the course material can be supplied online, hence there are no printing charges. 
5. You Get to Meet Global Students:
As there are students from all over the world who enroll in online courses, there's an opportunity to virtually meet and collaborate with a diverse group of people. This can expose students to other cultures they would not have an opportunity to engage with otherwise. It's particularly beneficial for students who don't live in cosmopolitan cities and would otherwise not interact with international students at their local colleges.
6. Better Participation:
Students can be shy to ask questions in a classroom environment, but online classes can be less intimidating simply due to the buffer of a keyboard. Students can type questions in a chat to their peers and professors, sometimes anonymously. This encourages typically quieter students to participate in class discussions. Online chats can also serve as useful study material students can refer back to if they need to clarify any doubts and reduce the need to take notes so the students can be focused on absorbing and participating in the lesson.
7. Easy Access to Lectures and Class Material:
As online classes are conducted through learning management systems (LMS), many institutes send you the class recordings so you can repeat it and understand the subject better. Especially in more advanced courses, the curriculum can be very fast paced so having access to all class materials to re-listen or watch allows students who need more time to absorb the content a better chance of learning and succeeding in the course. This also means that if a student is out sick or has to miss a class for some reason, they can always access it later and catch up.
20 Topics for a Modern Languages & amp; Linguistic Essay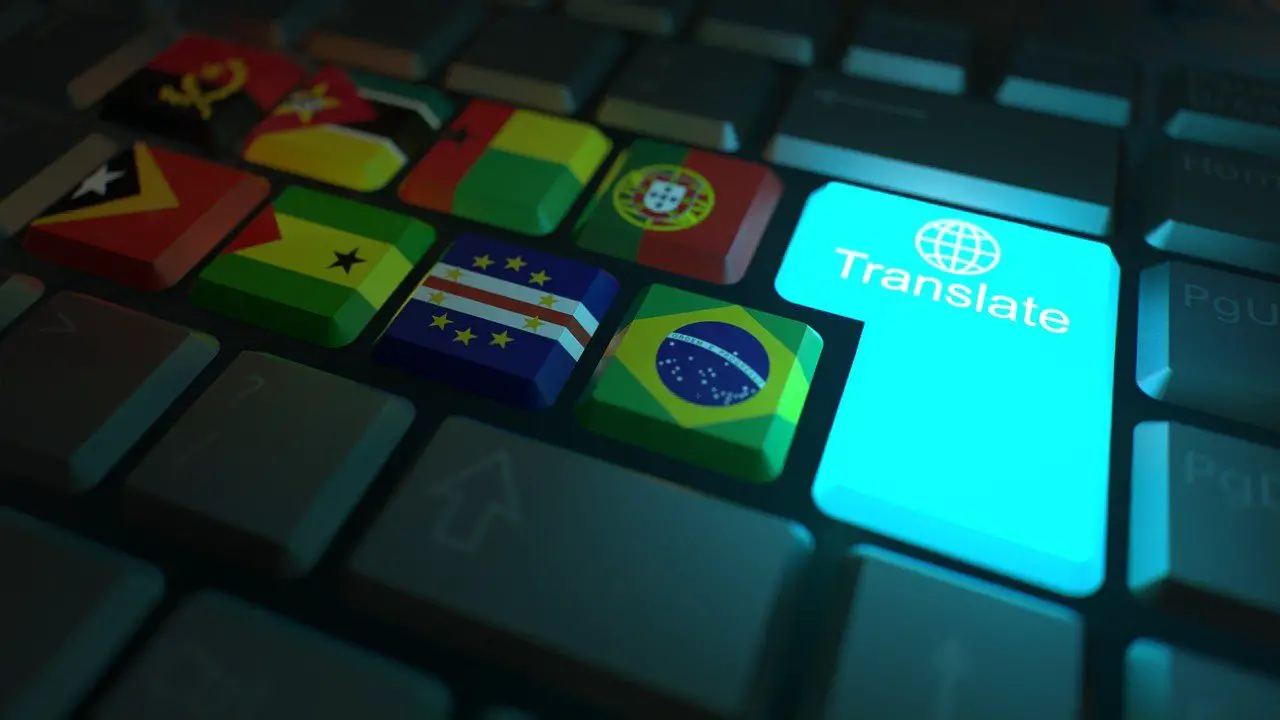 Are you struggling to find an impeccable title for your Modern languages & linguistic essay that you can get approved by your supervisor? Well, it is a complex subject and coming up with a novel title for your academic essay is not easy. Do not worry, as in this article; we will tell you the 20 best topics for your Modern languages & linguistic essay. Check out this article to get the help you might have been seeking!
What are the 20 Topics for a Modern Languages & Linguistic Essay in 2023?
Some of the modern linguistics topics are particularly interesting to research and investigate. If your essay title piques the reader's interest, you have chosen the best topic for your needs. Following are some of the best topics for a Modern languages & linguistic essay that you can choose for writing your academic papers.
Describe how sociolinguistics assists people in understanding multilingual language options.
Significance of language and its impact on the behaviour of the human race
Practical and critical analysis of the differences as well as similarities of Post-Tudor English
How does the language promote gender disparities?
Understanding and analysing sociolinguistics in America through the lens of race and colour
A systematic study and practical review of vowel pronunciation in the United Kingdom
The dynamic role of music in the evolution of languages
Describe how slang developed and evolved in the current world.
A detailed investigation into the relationship between language as well as thought
The substantial role of language in the formation and establishment of cross-cultural bonds
An elaborate study of language in informal as well as formal settings
How does the age of a person impact their English pronunciation?
A thorough study of English-French load words based on phonological treatment
How does sociolinguistics impact women's empowerment?
How can we use vocabulary to master legal situations?
What are how the media employs sociolinguistics to achieve a competitive advantage and instil prejudice
A practical examination of the impact and the importance of body language
The significance of sociolinguistics education in the development of disciplines
The effect of language on how men, as well as women, view politeness
Using Sociolinguistics as a valuable tool for studying social change over time.
You can choose any of these topics to craft a perfect essay per your institute's guidelines. If you face trouble writing essays, you can hire online essay writing  services to pen down an academic essay. Getting help from a professional service is best because you get quality academic papers written on time by the best writers with expertise in your subject.
What Are Some Guidelines For Writing A Modern Languages & Linguistic Essay?
If you find writing academic essays difficult, these guidelines will help you. Treat your essay as an opportunity to comprehend how to express your thoughts on a topic, analyse, structure, generalise and present the material you collect during the research. It will not be as dull as before. The following tips will help you greatly if you want to craft a Modern language & linguistic essay.
Use Grammar Guides
While writing a Modern language & linguistic essay, you must pay special attention to the accuracy and quality of your prose by using suitable reference tools such as grammar guides and dictionaries. You must avoid using an online translator to get help in online essay writing – it is no less than plagiarism!
Double Check Your Spelling
After completing your essay and before submitting it to your supervisor, you must not forget to double-check your spelling and accent. Accent errors can mainly distract a reader from an otherwise strong essay and negatively impact your grades. It will be best to check and remove all the spelling mistakes from your essay.
Revise and Edit
While writing your Modern language & linguistic essay, do not forget that no one writes the perfect first draft –mistakes are inevitable. You must spend time editing, revising and proofreading your essay once you finish writing it. It would help if you focused on language usage and vocabulary choices. You can use several online resources to fine-tune your papers; for example, you can get help from essay editing services to erase all sorts of errors from your essays.
Avoid the Plot Summaries
While crafting your Modern languages & linguistic essay, you must avoid generalities and plot summaries. Your essay should provide an original, fresh, novel point of view. Include abundant explanations in your essay and map out a critical horizon that challenges the readers to think differently. You can also support your vast knowledge with a wide range of citations and including carefully interpreted detail.
When writing elaborate essays, it is necessary to examine several aspects of the text to explore its full impact and convey a thorough understanding of the text. It will impress your supervisor, and you will get your desired grades on the academic papers.
Close Reading
Many institutes ask for a close reading of a text or any chosen image. In such essays, you will need to pay special attention to the language of the selected text. You will explain to the reader how some authorial choices work together to convey the desired meaning. It will polish your textual analysis skills as well.
Avoiding Plagiarism
Your Modern language & linguistic essay must be original and written from scratch to gain your desired result. You must copy and add plagiarized content in your academic papers; otherwise, it will badly impact your grades.
Asking for Supervisor's Help
You must ask for the help of your supervisor whenever you face trouble writing your custom academic essays. They will guide you through the writing process and solve any problem you might face while writing your essay!
Conclusion:
Writing linguistics papers necessitates fact analysis and rigorous studies. The topics and guidelines we have discussed in this article will help you craft an impeccable Modern language & linguistic essay per the requirements of your course. You will have to thoroughly research these essay topics and comprehensively present the findings in your essay.