7 Reasons Why Online Learning is the Future of Education, Even When the Lockdowns are Over
It's without question that due to lockdowns happening across the globe to mitigate the spread of COVID-19, education has had to move online. But this migration from traditional classroom environment to digital workspaces is not a new trend. In fact, it started pre-pandemic and it will stick around for much longer than the virus outbreak itself.
As technology advances every day, it is obvious that it will eventually become a key part of any industry. The field of education is no different as the integration of technology with it has opened the door for new options that are transforming the way people learn for the better. Here are a few reasons online learning is here to stay.
1. It's Flexible To Individual Needs:
Online education allows teachers the opportunity to meet student's individual needs and style. Different schedules can be set that benefits every student per their individual learning page. Technology and data can help teachers better place students in groups based on their grasping capabilities and focus on learning methods that are effective based on the types of students they are working with. Students who struggle in traditional learning environments can use tons of online resources to help them get past roadblocks. For example, Studypool, a platform that offers affordable on-demand online tutoring and access to millions of student documents for download, can help students optimize their learning beyond the classroom. 
2. You Get to Choose from a Wide Selection of Courses:
There are many limitations to in-person education and an obvious one is physical limitation. The need to travel, whether a short or long distance, to be in-person on a school campus can be a huge roadblock for students. And even if students have the ability to attend an academic institution in person, that institution may be lacking teachers for certain subjects they want to learn. Online education breaks this barrier of physical boundaries. Students can access teachers who are on the other side of the globe, hence the choice of course and subjects one can learn is limitless.
3. You Save Time:
Another benefit of online learning is the time efficiency. Students need not travel to their classes and can learn according to the schedule that works for them. This can be especially helpful for those who might be balancing a job or family life while enrolled in their course. Also, unexpected conditions that can affect one's ability to commute to school get eliminated. The latest pandemic has affected many students enrolled in in-person schooling, but online education needs no physical contact which makes it the most viable option now.
4. Lower Total Costs:
Online courses are cheaper for students and for schools. Without the need to pay for campus rent to run the classes, schools can charge lower fees for online courses. The commuting costs of the staff and students become nil, also the course material can be supplied online, hence there are no printing charges. 
5. You Get to Meet Global Students:
As there are students from all over the world who enroll in online courses, there's an opportunity to virtually meet and collaborate with a diverse group of people. This can expose students to other cultures they would not have an opportunity to engage with otherwise. It's particularly beneficial for students who don't live in cosmopolitan cities and would otherwise not interact with international students at their local colleges.
6. Better Participation:
Students can be shy to ask questions in a classroom environment, but online classes can be less intimidating simply due to the buffer of a keyboard. Students can type questions in a chat to their peers and professors, sometimes anonymously. This encourages typically quieter students to participate in class discussions. Online chats can also serve as useful study material students can refer back to if they need to clarify any doubts and reduce the need to take notes so the students can be focused on absorbing and participating in the lesson.
7. Easy Access to Lectures and Class Material:
As online classes are conducted through learning management systems (LMS), many institutes send you the class recordings so you can repeat it and understand the subject better. Especially in more advanced courses, the curriculum can be very fast paced so having access to all class materials to re-listen or watch allows students who need more time to absorb the content a better chance of learning and succeeding in the course. This also means that if a student is out sick or has to miss a class for some reason, they can always access it later and catch up.
Productive Things for Students to Do Over the Holidays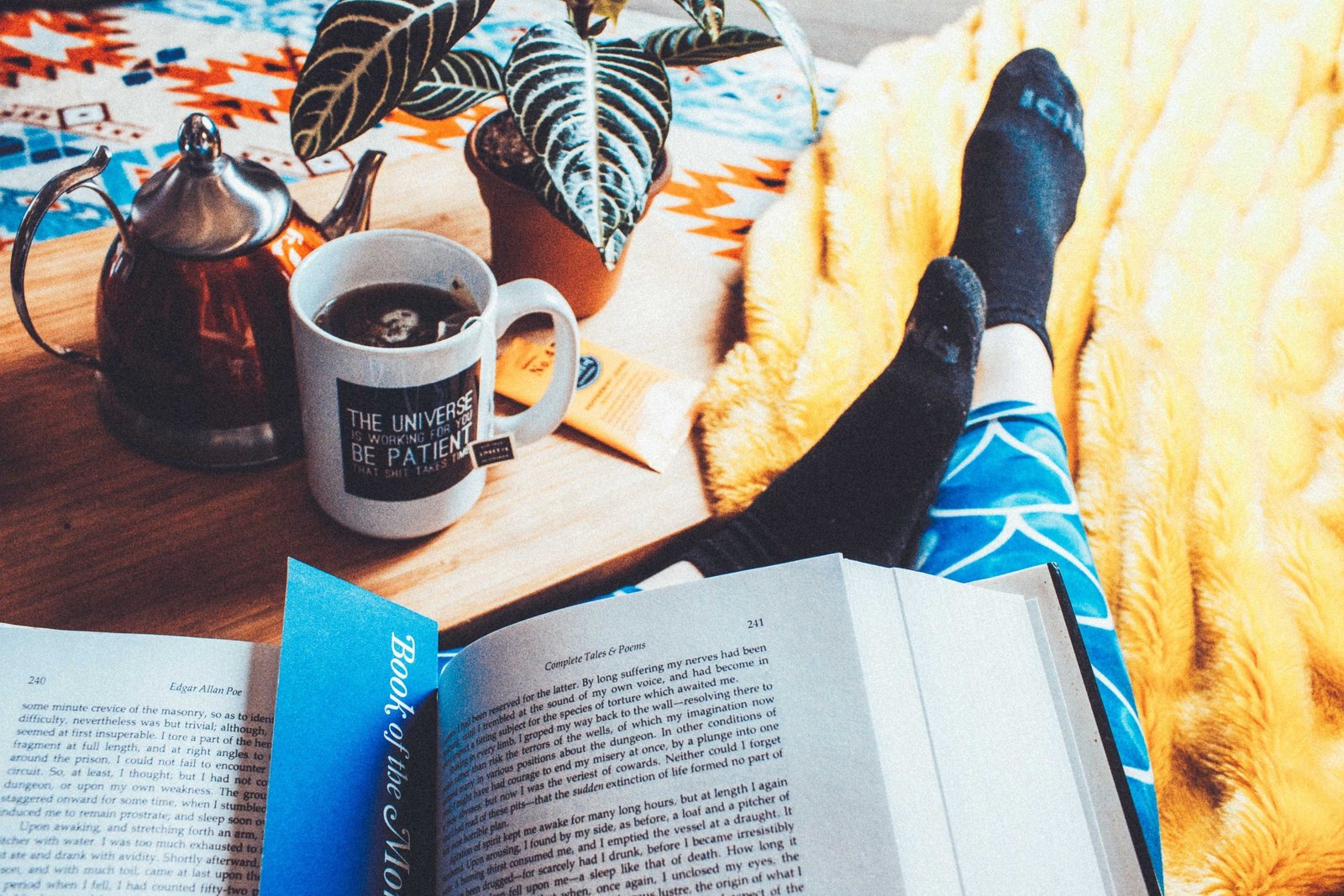 It's that time of year again. Exams are just about done, and then the long comfortable break over the holidays.
It's also about now that you start wondering what to do with yourself with all that free time. Although catching up on lost sleep seems like a fantastic idea, it's counterproductive. Besides, one can only rest so much.
Most students want to be productive during the break, but few know how to achieve that. Whether you plan on spending time with friends taking advantage of all the great student discounts, or doing some voluntary work, being proactive and planning will help you achieve your goals. Projects that'll get you started include:
Teach Yourself Something New
Learning a new skill is never a bad idea. It puts you ahead of your peers and always comes in handy later on in life. It does, however, take time, patience, and dedication. There are various holiday programs that tutor students on how to do new things. Alternatively, you can search for a book on the subject, or even Google it, and teach yourself.
Fill-Out Intern and Scholarship Applications
Now is the best time to apply. It's not necessary to dedicate your entire break to this. However, spending a day or two filling out intern and scholarship applications will make a tremendous difference in your search. The more you send out, the better your chances of getting a positive response. 
It might also be a good idea to learn about new career prospects by arranging a job shadow or informational interview.
Do Some Voluntary Work
Choose a charitable or non-profit cause you care about and find a practical way to contribute to their effort. Whether you decide to help raise money or donations for an animal rescue center or clean up the beach is up to you. Most organizations will appreciate your assistance.
Stay Healthy
During the holidays, it's essential to watch what you eat. Gradually start phasing out unhealthy food and work toward building a healthy diet. It's also vital to follow an exercise routine. Set a realistic goal for yourself, and once you've achieved it, select another. Be sure to have someone to support you and reward yourself for each milestone achieved.
Get Lost in a Novel
Choose a novel from an author and genre that you enjoy and haven't read before. Take the time and get lost in the fictional world created by the writer. Whether it's a fantasy, crime, or love novel is up to you. Just make sure that you can indulge yourself in it. It's bound to be an experience you won't regret .tothetimes.com
To Wrap Things Up
While it's essential to be productive, it's also vital to have some fun. Use the ideas in this article or be creative and come up with your own. However, you don't want to overwhelm yourself. Carefully plan your time and make sure to create a balance between rest and doing the rewarding things.  Best information
The Growing Popularity of Online Tutors during COVID-19 Outbreak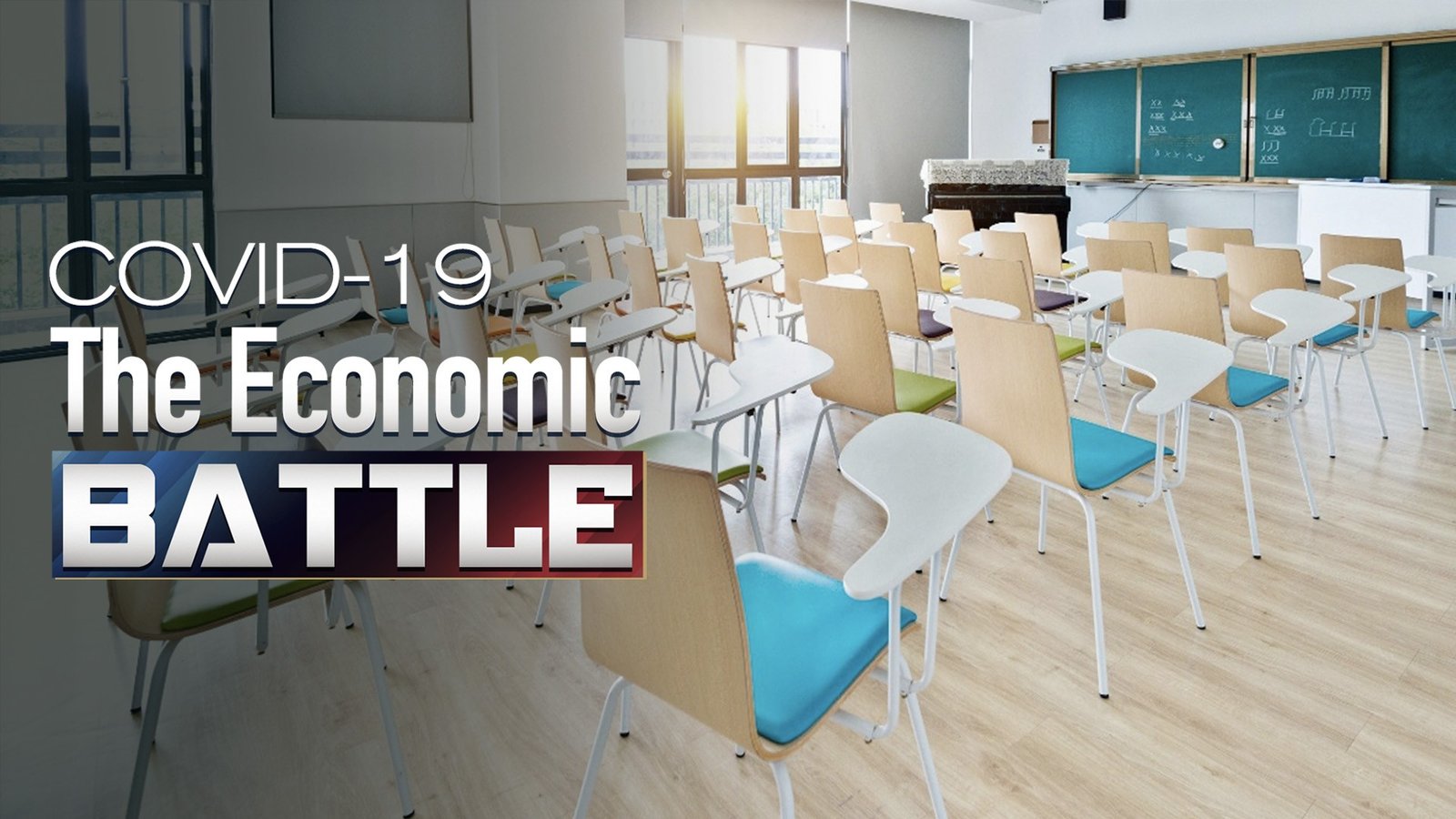 The covid-19 pandemic has led to the closure of schools in almost all countries in the world. Around the world, over 1.2 billion school-going students are at home and can't study in their respective schools. The education platform and system have changed abruptly, creating a rise in online learning and tutoring. Online learning involves tutors teaching their students through various digital platforms remotely. According to studies, online learning is fast, and it's increasing the retention of valuable information. These benefits mean it's an education module that might stay for a long time even after the virus gets contained.
Let's check its benefits, what it offers, and how it helps students during this coronavirus pandemic.
What Does Online Tutoring Offer, and What Are the Requirements?
For clarity on this, we need first to understand what online tutoring is, who can be a tutor, how it works, and any other relevant information.
Who Can Be an Online Tutor?
With the rising coronavirus pandemic, every teacher in public and private institutions can be an online tutor. Teaching online is achievable to anyone as long as they have the right gear. If you are a passionate teacher, you can embrace this online tutoring, as long as you have a computer and a stable internet connection. Other individuals who can offer online teaching include university students and other individuals, who would love to share education to individuals in lower classes.
Anyone can offer online tutoring. You must be of the legal age and must have the required experiences and knowledge. You also need to have excellent communication skills and the culture of interacting with people. You can acquire much experience by training or learning through online tutorials videos. The main goal of online tutoring is to pass the required message to students in the most definite way. Ensure your communication skills and connections are top-notch to carry out this online tutoring.
To conduct online teaching, especially on this pandemic, you must also be a listener. You need to make your students understand and ask questions where they don't understand. As a tutor, you have to make sure they comprehend the information you are passing on. Students always have high expectations from their teachers, and they rely on them to gain much-needed knowledge to achieve their career goals. By accepting to teach students, you give them hopes of learning, and you should deliver what gets expected of you.
How Does Online Tutoring Work
After schools got closed due to the ravaging pandemic, many parents and scholars were worried about their education. Thanks to online tutoring, they can now get the same learning remotely at their homes' comfort. Online training works by teachers offering their services through technology to students at home. To start online teaching as a tutor, you need to create an impression. You can do this orally or share your skills through social media sites like Facebook, Twitter, LinkedIn, and Instagram. To get much attention to students and their parents, you can offer your services in the form of sponsored ads, which create a good impression. You can also join reputable organizations and websites like Train the Brain that provide online teaching to students. Ensure you provide all the required information such as the media you will use, learning time, your rates, and other relevant information to the target audience. With the rising number of tutors in this COVID-19 pandemic, offering the best information and services will make you stand out among the growing competition. 
Online tutoring needs dedication and hard work. You can decide to work several hours a day, teaching different types of students, including people of different levels, nationalities, and ages. You have many choices to choose from what suits your needs. You need to decide what works best for you and stick with it. As an online tutor, you need to register your profile, advertise, and get set to offer these learning services. Online learning is easier since you don't require many tools. You only require a laptop/computer or tablet, good internet connection, webcam, and microphone.
Where Can Online Tutoring Be Conducted?
You can conduct online tutoring anywhere as long as you and the students have a reliable internet connection. You don't require moving from one place to another, commute from home, or move from one office to another. You only need the above tools, internet, and useful resources to begin with. Suppose your home is not a suitable place to work from? You can choose your nearest café, cyber-shop, or any other better position you are comfortable with, with a reliable internet connection. Ensure it is a place conducive for passing out information with few or zero disturbance. Any place is ideal, as long as you are safe from the dangers of contracting the Corona Virus disease.
Which Is the Best Suitable Time to Carry Out Online Tutoring?
Online tutoring is flexible. Meaning you can conveniently set your own time to train your students. You can set your timetable, whereby students can only book you when you are free to teach them. With this pandemic, when almost everyone is working at home, you can set different classes in a day. If you work somewhere else, you can teach after work, on weekends or during the holidays. Be mindful of the hours you set for your students. Most growing tutors currently are teachers, who don't have physical classes and are taking most of their idle time to teach students online. With international students available, it would be easier to be all-rounded. You can work during the day and at night since there is a time zone difference. This time zone difference enables you to have different types of students at different times of the day.
How Much Can You Charge for an Online Tutoring
Charges on this COVID-19 pandemic times depend on several things since there is a rise in the number of online tutors trying to make ends meet. Do not make your prices too high or too cheap. Too high might make you lose students while too low might mean your services are weak or won't cater to your expenses.
In online tutoring, pricing is paramount. You need to consider your time and the resources you will use on this kind of learning. However, on this pandemic, pricing is dependent on the supply and demand for your services. Most students will consider paying more for tutors who are experienced and who can create more time for their learning. Different subjects also require different types of pricing methods. You can charge less for easier subjects and more for complicated topics.
Prices can vary based on the teacher's expertise, experience, preparation required, and the time required to teach students. It will be less costly to teach several students compared to individuals since the cost is apportioned amongst them.
Benefits of Online Tutoring and how it is Helping Students in This CoronaVirus Pandemic
Now that you have known the requirements of online tutoring, how it gets offered, and other features, it is time to understand its benefits, and how it helps people in this coronavirus pandemic.
Online tutors always follow two types of teaching. These include:
Asynchronous tutoring: involves sending emails by tutors to their students on what they are supposed to learn and the assignments. Assignments, questions, and any other exchanges between the teachers and the students get done online for this kind of tutoring, Students and tutors do not need to be online at the same time. It is the best module for online learning in remote areas experiencing an unstable internet or power connection.
Synchronous tutoring: This type of education involves real-time learning between the teacher and the student. It requires a stable internet connection and also requires software, which enables students to communicate with their teachers via live video conferencing, audio calls, or live text messaging. This type of learning is useful and allows students and teachers to interact with each other directly. A teacher will be able to determine the student's weakness, and the student can ask direct questions and get immediate answers from the tutor.
When it comes to the benefits of online tutoring, they are diverse and depend on the model being used to teach the students. Some of its benefits include:
Students Can Learn at Their Pace.
Unlike the traditional learning method, online learning enables students to learn at their own time, taking their own pace. There is no waking up early, running to take a bus to school, and no designated learning time. It also allows students to complete assignments and coursework at their own time.
Online Tutoring Involves Personalized Teaching.
Whereby a teacher concentrates on one student, they will learn quickly and efficiently since there is total concentration and input from the teacher. Students can get direct aid from the teachers and get assistance in case of complicated assignments.
It Provides Web-Based Benefits.
Through online learning, students can learn other digital aspects, either directly or indirectly. They can learn more about computers, web processes, word processing, and other online learning technologies. This learning has enabled students to acquire skills that were impossible to receive before the pandemic, during the traditional mode of learning.
Online Learning Has Boosted the Tutoring Industry.
Online learning has brought up a tutoring business since teachers and non-teachers can pass information through various means. Most government agencies are also funding online tutoring, making low-income earners and low-income families get assistance in getting internet and devices required for this type of learning, especially on this COVID-19 pandemic. For example, through the No Child Left Behind initiative, the US government is coming up with ways to help disadvantaged families acquire computers and internet essentials for online writing. This initiative has led to massive job openings for internet service providers and technology companies.
Online Tutoring Gives Better Education and Training.
According to studies conducted in the US, college students who got their education online scored higher than those who attended physical classes. This idea has shown that through online courses, students can concentrate and learn more while researching as compared to when they get clustered in a traditional classroom. Students who acquire education through online learning seem to have more attitude, achievements, and retention in their careers than other students.
How Do You Begin as a Student?
For a student who wants to begin online learning, there are several factors that you need to consider, and the main one is to have a reliable tutor. To get a competent tutor, use the below tips to get one that meets your requirements:
Find out how a tutor can help you achieve your goals: Most online tutors offer different types of subjects to different types of students. Look for a tutor that can help you in achieving your goals through various subject combinations.
Create a list of viable tutors: after getting several tutors, have a list of them, check on their services, and choose the best. You can search for tutors on websites and social media sites. Take their details and choose the best according to reviews, response time, and how they answer questions. Check the red flags for a lousy tutor and discard them from the list.
Choose a tutor by reviewing their curriculum.
After going through the list, choose the best tutor based on their curriculum. If it's a self-guided Programme, review it according to its daily, weekly, and monthly schedules, checking if they meet your schedule and other commitments. If you are a parent, contact the online tutor and check if their education courses meet that of your child. 
The way E-learning has changed how individuals acquire an education; online tutoring seems to have more changes, thanks to the COVID-19 pandemic. It provides supplemental skills required by students to build up their careers, making it more effective and cheap compared to traditional learning methods. If you are a student or a tutor, the information in this article will help you a lot either in acquiring or offering online tutoring. 
Qualities to Look For in an Online School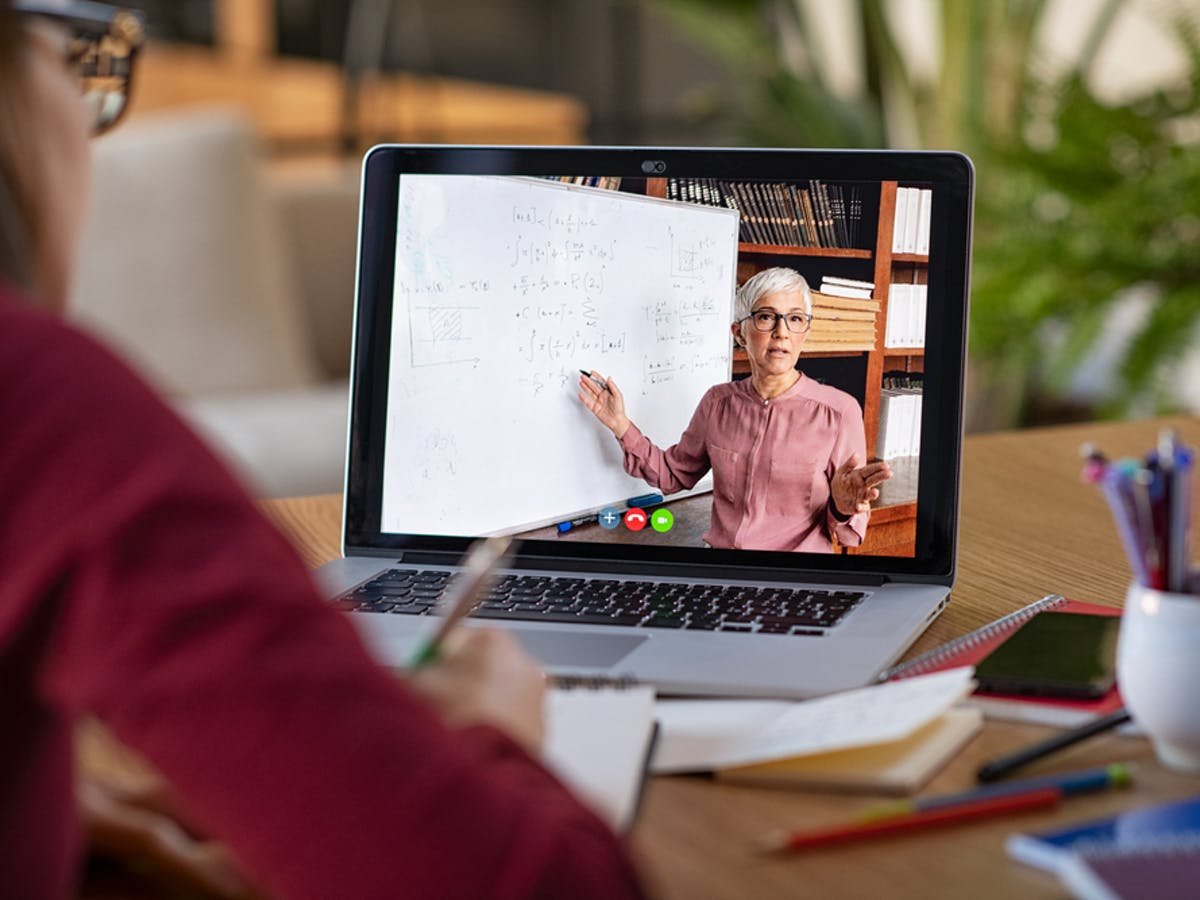 It used to be that distant academic learning, or online learning, was limited to college students, but now it's just as popular for earning a high school degree. This is a marvelous opportunity for teens to earn a diploma, or for anyone who missed out on the chance to finish up their formal schooling education.
There are plenty of reasons why students might prefer an online setting. Flexibility is a key reason, allowing you to study comfortably from anywhere. Another reason could be to escape the drama and bullying that goes on in schools. This coming academic year might prove to be challenging with in-person learning, and many parents are hesitant to send their kids back to school when there is still doubt about how the Coronavirus pandemic will be handled. Whatever your reason is, you want to find a good school. If you don't know how to judge a good online school, we'll tell you what factors to look for.
The Type of Online School
Not every online school is the same. There are four types of online schools; public, private, charter, and university-sponsored schools.
Public schools are overseen by their state's department of education and often require a student to be living in the same area or state to enroll. Public online high schools have a lot of government support, a strict curriculum, and less flexibility.
As for private schools, anyone can enroll according to the school's particular criteria. The school is not funded by any state or county school district, and courses are not free, but they are more flexible.
Virtual charter schools are similar to public schools. They are attractive to a range of students, including homeschooled kids, rural students, students with disabilities, and students who are not well-suited for traditional schooling.
University-sponsored schools give students a good jump start as students study for their high school diploma and take some college courses at the same time.
Getting familiar with each type of school makes it easier to know which kind to choose.
Accreditation
Before you learn anything about a particular school, find out if it is accredited by a U.S. Department of Education accreditor. Generally, degrees from accredited schools are accepted by many universities, if you want to continue your studies, and also accepted by employers if you want to work right after high school. An online high school degree doesn't mean you will only be able to attend public colleges or technical schools. You could also study at a private university if you want.
Experience
Online learning is not new per se, but it's relatively new compared to traditional schooling. Some schools are still in the experimental stage, with students used as guinea pigs. Avoid schools that do not have a long and good track record to have ironed out the problems and issues that arise with online learning.
Look for a school that utilizes the latest technology and employs suitable teaching methods. This is important because online teaching is very different from in-person teaching. Subjects taught in class might need a completely different approach to be taught online.
Teacher Qualifications
Not every teacher that is great in the classroom can demonstrate the same expertise online. The school should be very clear on who they hire and that their teachers are all certified to teach online. Be aware that not all online schools hire college educated teachers or even teachers with the necessary experience. Teachers need to be comfortable around students and computers and technology.
Vision and Mission
Most people overlook what the mission and vision of a school are, though it's an integral part of a school. We briefly touched on why many students and their parents would prefer online learning than traditional schooling. Another reason to add is that the school simply does not suit what you want for your child. For instance, families that have strong ties to the Church and believe their students will be better off learning and being involved with an online Christian school should know the mission and vision of that school. Parents will want the school to share the same values as them and reinforce what they teach their children at home. 
Student Evaluation
Student evaluation should not differ much between online and in-class learning. There needs to be a variety of methods to evaluate students, including quizzes, essays, multiple-choice tests, and more to come up with the GPA of a student.
Strong Curriculum
To further their education in college, students need access to study programs that prep them for university-level learning. The programs must be able to foster and enhance a student's critical thinking skills, communication skills, and more. You would also be looking for diversity in elective classes that pique the interest of students and encourage them to learn.
Credit Transfer
For virtual learning, credit transfers play a significant role when transitioning from a traditional school to an online one. Many secondary education institutions do not accept credits from an unaccredited school, which is why enrolling in an accredited online school is critical. Parents should address the overall transfer process with the appropriate authorities to guarantee the credits are accepted by all secondary schools in the country. It is also relevant when applying for a college or university, or even when applying for a job. That's why it helps you to get all the details you need about credit transfer before you sign up for an online course.
Student Support
Make sure the school supports its students in their academic studies, online interactions, and in extracurricular activities. You're going to hear and read a lot of myths concerning online schools. Do your research and find out about the advantages of online learning and if it suits your child to make an informed decision before enrolling in a school. 
The process and criteria for choosing an online school do not differ much from a conventional school; aside from the technologies used. Other than that, you still want accreditation, quality teachers, a school that expresses your values and perception of education, and one that supports their students in the best and most ways possible.