Education
All the details for a perfect graduation party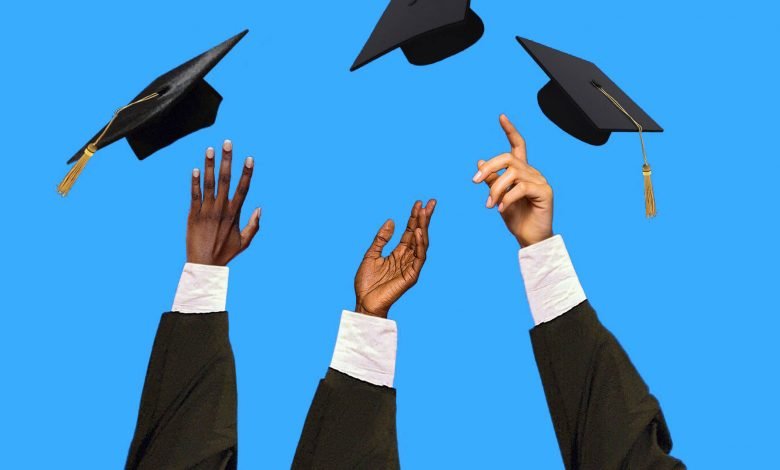 Although it seemed that it would never come, your days as a student are over and this must be celebrated. After so many years invested in studying, the time has finally come to graduate and make the leap to the world of work.

The ceremony and the graduation party are going to be one of the most important moments of your life as a student, so organizing a great party to celebrate it is essential for you to remember that day forever. Maybe you have found some cheap prom dresses to choose from but you know… there are still many other things that need to be prepared.

On such a special day you will want to have the most important people in your life: your family and your friends, which will give you the opportunity to think about two celebrations, a day party with the family and another night with your friends and colleagues of class.

To have an unforgettable graduation party, we want to help you with some keys that will help you get a perfect day.

Like any event you want to plan, a graduation party requires a good organization. If you have decided to make, on the one hand, an intimate celebration with your family and, on the other, a party with your friends, be sure that it will be an intense day, full of emotions and that it will require good planning. Let's get to work!
Graduation ceremony

The habitual thing in the graduation is that the day begins with the ceremony. If the University where you have completed your studies has in its facilities an auditorium or an auditorium, the act will be held right there. But if the center does not have adequate space for it, it is normal to rent a place for a celebration of these characteristics. There are many different spaces to celebrate your graduation ceremony, auditoriums, hotels, theaters, etc., it all depends on the number of people and your tastes. Wherever you are, the diploma delivery ceremony that accredits you as a graduate will undoubtedly be an unforgettable event that you will love living with your classmates and your closest relatives.
A meal to celebrate your graduation

Congratulations, you already have your diploma! So the time has come for the celebrations to begin. Lunchtime is the perfect time to celebrate your graduation with the closest relatives. Think about who you would like to share this moment with: parents, brothers, grandparents, uncles, cousins ​​… Make the guest list and reserve a table at a good restaurant in the city. We suggest you look for a restaurant that guarantees quality cuisine and also has an outdoor space such as a terrace or a garden with views, where you can enjoy your family outdoors.
The dress
There are many dress choices to take; plus size prom dresses, sexy prom dresses, etc. The selection should follow the body posture and skin color. If you are white, you have more flexibility in choosing.
Graduation party

And after spending the family day, the time has come to celebrate graduation with your friends. A perfect graduation party requires a planning of the details, and for this, the ideal is that a group of classmates takes care of organizing and choosing everything necessary for the event to be a success. Do you dare to be the organizer?
The venue

Choosing the ideal space to celebrate the graduation party is one of the most important decisions you must make if you take care of the organization of the event. Taking into account that the graduation parties are held in spring, when the good weather begins, the ideal is to choose a place that has the option of holding an outdoor celebration. There are lots of options to choose a garden, a farm, a disco, a restaurant or a hotel with terrace can be amazing places to celebrate a graduation party.

Now you got some advices. Are you now ready for your party?