Corona-virus: A Playbook For Marketing And Communications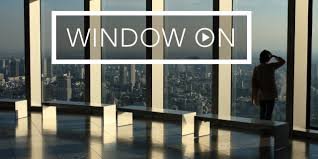 The coronavirus outbreak will affect all types of businesses — no organization will be immune to its impact.
Marketing and communication teams should take a leading role in supporting their organization's response.
Create flexible response plans and continuously monitor the situation to adapt to changing conditions.
We all know that we should have a plan for what to do in case of an emergency. And yet, we all seem to be taken off guard when an actual emergency arises. Blame human nature but planning for a crisis is often left until there is no time to plan, and then a hurried and chaotic response may make matters worse rather than better.
That's the situation many companies find themselves in with the outbreak of COVID-19 (the coronavirus). Most companies have just begun thinking about changes they need to make to ensure the health and safety of their employees and customers. And with confirmed cases growing by the day, this is an issue of immediate concern.
What role should marketing and communications leaders play in the development of a response? What are the most critical actions to take now? Our hope is that we can help you quickly develop a response plan — and ideally learn something about planning for future crises in the process. Although the report is designed to support a wide variety of crisis types, here are some of the specific actions you should consider taking for the situation we face today:
Create a task force. Except in very large companies or those with specific types of risks, most companies do not have a dedicated crisis response team, and many have never created even a bare-bones crisis communications plan. Now is the time to do so. Bring together functional leaders from across your organization to begin identifying and prioritizing issues, with all major functions and regions represented. The senior communications leader is usually at the helm, and in some smaller organizations, the effort may be led by the CEO. Other participants will likely include human resources, legal counsel, operations/facilities, sales and customer service leaders, and various marketing/communications disciplines that are either directly affected or will be involved in delivering information to audiences. Everyone should have a clear understanding of his or her specific responsibilities.
Prioritize issues of greatest urgency. Ensuring the safety of employees, customers, and other stakeholders is obviously the priority, and external guidance from public health experts will be important to understand what these issues are. There will be immediate decisions that need to be made about in-person activities: Should we carry on with our planned events schedule? What about internal meetings? Longer-term impacts should also be considered: How will we enable collaboration between remote teams? How will we support employees if their children are kept home from school? Think about how this crisis will affect your industry specifically and what value you can provide as an organization to the greater community. For instance, Cisco is extending free Webex licenses to help companies maintain collaboration capabilities while many employees will be working remotely.
Develop a protocol for emergent situations. Obviously, the plan should lay out a set of actions the organization will take immediately, based on what is known today. However, the situation is fluid, and it's not possible to know with certainty what the situation will look like in a month or six months. That's why it's important to have a protocol for addressing new situations as they emerge. How will new aspects of the crisis be identified? How will team members who need to act be notified? How will the severity of the situation be assessed? Who will participate in crafting the response plan and communications? The output of this exercise is not necessarily a list of actions but a detailed process for how new developments will be identified and synthesized into the existing plan.
Prepare the communications engine. Providing transparent and ongoing communication is the hallmark of good crisis communications. The communications team needs to analyze the types of communication that will be needed to support a variety of scenarios. One of the most challenging aspects of crisis management is the need to create a wide range of critical content, have it vetted by legal, and pushed out through channels as quickly as possible. Create templates for common types of content and stub content that can be built out as needed. Set up an expedited legal vetting process, and work with digital teams to identify how content will be conveyed through the company's owned channels (web site, social, communities). Also, prepare spokespeople — from the CEO to the receptionist — with concise answers that can be given without additional approvals or escalation paths.
Map communications strategies to audiences. Forrester always recommends starting with an understanding of the audience, and crisis response is no different. Companies that have taken the effort to gather audience insights will have a head start, but for a broader crisis situations, there are almost always additional audiences to consider (e.g., employees and their families, investors and communities, or regions that may fall outside of your normal marketing focus). What is the most important information for the specific audience in question? What is their emotional context? What is the objective of the communication? How should we best deliver it? For regional audiences, what cultural norms do we need to be aware of? Segment the audience in as granular a form as needed to address the specific scenario.
Maintain open communications with employees. A large percentage of the workforce will face disruption to their normal routines or even their income. Companies in the information business will find it easier to carry on than companies in manufacturing or services. These companies may need to temporarily suspend operations, which will produce financial hardship. Companies that have already created a strong internal communications ecosystem are better positioned to communicate effectively in the face of disruption. One of the first priorities should be to plan for how communications will flow internally: the channels and cadence that employees can expect, as well as where to go if the normal channels (which may occur in a face-to-face environment) are not available. Also remember that employees are a channel, and if you enable them with content, they can extend the reach of your information and credibility with audiences.
Listen, track, and measure audience response. Use monitoring tools to understand how the audience is reacting to the crisis and your brand's response to it in traditional and social media. Again, the impact will be different across different types of businesses. Understanding what is being said can be the key to containing a negative situation or understanding when the crisis is winding down and business can return to normal. Create a dashboard focused specifically on this issue — with coverage of trending topics, sentiment, impact by geography or channel, and key coverage.
Companies that respond to the current crisis with transparency and compassion will be rewarded by audiences. Companies that fail to rise to the occasion or are late to respond may create uncertainty or damage the confidence they have built. Moreover, use this as an opportunity to flesh out a more complete crisis response plan so that the next time the unexpected comes along, you will be ready.
This post was written by VP, Principal Analyst Julie Ogilvie, and it originally appeared here.

HOW TO USE THE GPS TRACKER?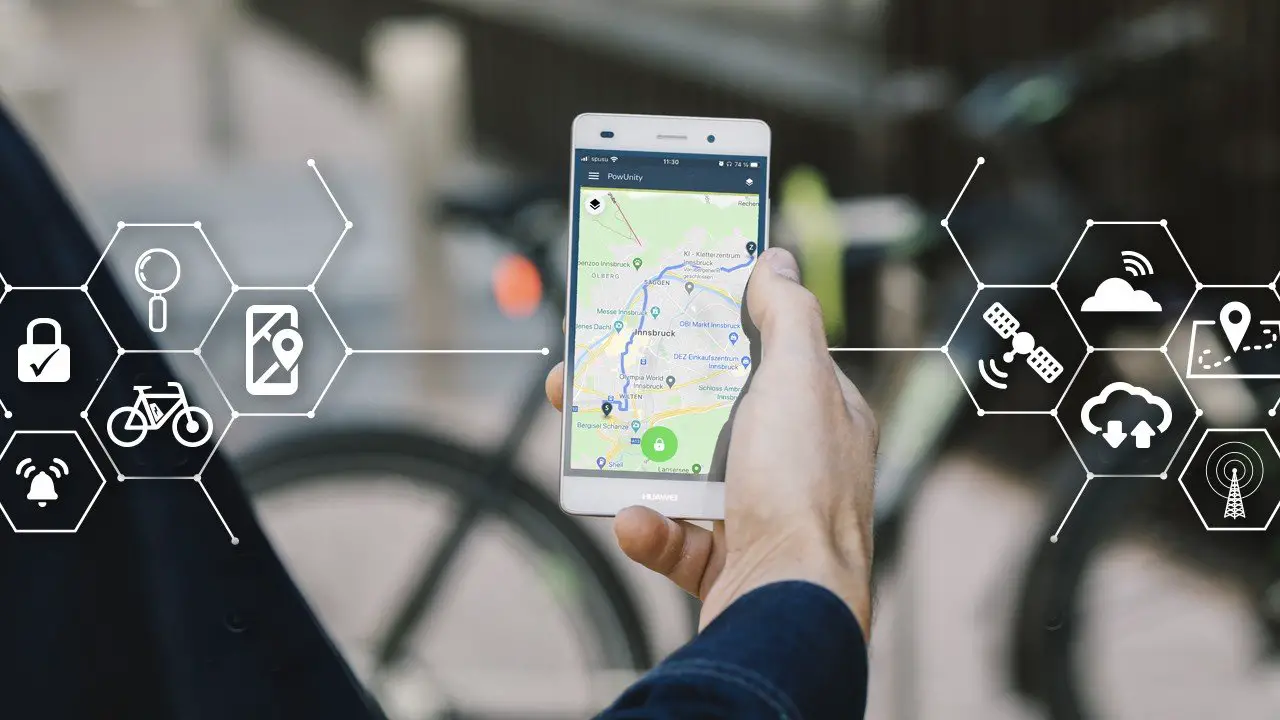 GPS locator – what is it, and how does it work?
The locator is a device that uses GPS technology. With its help, you can easily determine the location of the car or one of our family members. The built-in GPS tracker module, i.e., the Global Positioning System, uses the transmitter's signal, which reaches the receiver. But that's not all. 
The emitted signal from the device is first picked up by the satellite and then transferred to the receiver – a device that displays the exact location.
Remember that the transmitter, like a mobile phone, must have a SIM card for the tracker to work.
How does a GPS tracker work on a mobile phone?
The principle of operation of the locator in a mobile phone is very similar because it is a device that uses the GPS signal for many applications that we use every day. Using a smartphone, we can reach our destination and check where our family member or car is. 
The GPS locator in the phone also allows you to track the device itself if it is lost or stolen. However, the phone requires installing the right application, and if we want to track a stranger's device – the software that treats it. Private detectives often use the latter solution.
How does a car GPS tracker work?
GPS locator for a passenger car is additional vehicle security. Although it will not protect against theft, it can provide the exact location if the car changes position. It is also an opportunity for parents to control young drivers and business owners to control the entire car fleet.
The device mounted in the car also sends a signal to the satellite, which redirects it to the receiver, e.g., an application that can be installed on a smartphone. Advanced solutions for transport companies enable ongoing tracking of many vehicles simultaneously, translating into the optimization of drivers' work and costs and protecting the company owner from unnecessary expenses. 
What are the types of GPS trackers? 
Popular car GPSs are divided into those mounted to the car's installation and those with an external power supply. Both types have their advantages and disadvantages. Devices connected to the battery are powered by it, so you don't have to worry about its condition, even if the car has been parked for several days. 
What's more, they are usually completely invisible to the thief. Of course, any tracker can be detected, but this type of GPS increases the chance that the device will be noticed only after some time. Does this solution have disadvantages? It is worth remembering that installing such a GPS transmitter requires appropriate knowledge and practice and is more time-consuming. If we do not have experience, it is worth ordering services specializing in security systems dedicated to vehicles.
An external GPS locator is usually smaller, handier, and easy to install – place it in the desired place inside the car. Its basic limitation is … the battery, the life of which is additionally affected by temperature, especially on colder days. 
Manufacturers provide more and more models equipped with good quality batteries with extended life and better parameters, but you should still remember to check their state of charge.
How to use a GPS locator?
The GPS locator can be used to determine the location of a given device or car or for ongoing monitoring. In this way, not only are we able to quickly determine the position we are interested in but in the case of large transport companies:
check where cars are located,

verify drivers' routes,
in case of trouble on the road, quickly send help or designate an alternative route.
Advanced locators collect much more than just GPS position. In addition to tracking the car in a dedicated application, you can check its current parameters, such as fuel consumption, etc. This is valuable information for a business that is based on transport.
What are the advantages of using a GPS tracker?
The GPS transmitter for the car is a maintenance-free device that does not need to be activated every time. If it has an efficient power supply, it works both day and night. 
The only thing to remember is to pair the device with the receiver, which must be done before the first use. To do this, install a dedicated program or application to display the transmitter's location.
Modern locators are also very accurate. They send data in real-time and allow you to determine the position with an accuracy of up to several meters. In the event of a car theft, this significantly increases our chances of finding the vehicle before it is sold or dismantled.
What are the disadvantages of using a GPS tracker?
It is worth remembering that cheaper, small car GPS tracker powered by a replaceable battery may be less accurate than more expensive and advanced devices. The position will then be less precise. 
The GPS signal is also affected by weather conditions and terrain, which is why it happens that when tracking a vehicle, we lose its location. In such situations, it is worth saving the last given leads.
The GPS signal can also be disrupted. People who steal vehicles of certain brands, especially premium ones, may have signal-jamming devices, making the car invisible to the receiver, especially as the distance between the devices increases.
Is the GPS tracker safe?
The waves sent by the GPS transmitter are not harmful. When browsing the opinions about trackers available on the Internet, you can often come across the question of whether the tracker is safe. Definitely yes. However, using navigation technology only when you need it is important. 
Daily reliance on directions from GPS maps or tracking systems means that we refrain from forcing our brains to work. Many researchers believe that addiction to technology affects the incidence of certain diseases, such as Alzheimer's or dementia.
If you are wondering if a GPS tracker is safe for pets, the answer is yes. The devices can be safely attached to the collar to ensure that we quickly determine the position of a lost quadruped. This will be especially appreciated by the owners of dogs who run away from loud fireworks on New Year's Eve and are afraid to return home.
How to choose the best GPS tracker?
The best tracking devices are those that are tailored to our needs. Of course, technology is of great importance. Still, for example, a fleet owner can only effectively use vehicle location if the transmitters are integrated into one intuitive application. 
The locator for a passenger car does not have to have additional functions, such as speed measurement or fuel consumption, because the user tracks these data on the onboard computer. 
Safety is more important, which is why a car's GPS can also be equipped with a motion detector that will inform the owner that he should check what is happening with the car.
GPS for the fleet is a tool for ongoing monitoring. Hence one application or software that the dispatcher can use is recommended to facilitate the work of all drivers.
What are the alternatives to a GPS locator?
For some people, especially those who want to locate a person's position without their knowledge, the limitation of the tracker is the SIM card, which must always be registered. For fear of breaking the law, larger companies are more likely to use private detectives than track the GPS signal themselves. 
There are also transmitters on the market that need a SIM card or the ability to connect to a satellite. They emit a signal received by the paired receiver. However, they have a basic limitation – the distance, which varies depending on the model and its parameters. When buying this device, it is worth getting acquainted with the manufacturer's instructions.
Summary
Today, a GPS locator is one of the basic devices when it comes to security and monitoring issues. It increases the chance of finding a stolen car or determining its last position and gives you greater parental control and cares over your household members. 
In the detective profession, it is one of the most important tracking devices, similarly in the transport business, where ongoing vehicle fleet monitoring translates into real savings.