Corona-virus: A Playbook For Marketing And Communications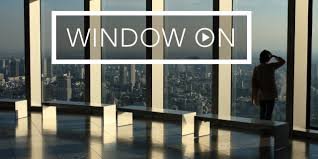 The coronavirus outbreak will affect all types of businesses — no organization will be immune to its impact.
Marketing and communication teams should take a leading role in supporting their organization's response.
Create flexible response plans and continuously monitor the situation to adapt to changing conditions.
We all know that we should have a plan for what to do in case of an emergency. And yet, we all seem to be taken off guard when an actual emergency arises. Blame human nature but planning for a crisis is often left until there is no time to plan, and then a hurried and chaotic response may make matters worse rather than better.
That's the situation many companies find themselves in with the outbreak of COVID-19 (the coronavirus). Most companies have just begun thinking about changes they need to make to ensure the health and safety of their employees and customers. And with confirmed cases growing by the day, this is an issue of immediate concern.
What role should marketing and communications leaders play in the development of a response? What are the most critical actions to take now? Our hope is that we can help you quickly develop a response plan — and ideally learn something about planning for future crises in the process. Although the report is designed to support a wide variety of crisis types, here are some of the specific actions you should consider taking for the situation we face today:
Create a task force. Except in very large companies or those with specific types of risks, most companies do not have a dedicated crisis response team, and many have never created even a bare-bones crisis communications plan. Now is the time to do so. Bring together functional leaders from across your organization to begin identifying and prioritizing issues, with all major functions and regions represented. The senior communications leader is usually at the helm, and in some smaller organizations, the effort may be led by the CEO. Other participants will likely include human resources, legal counsel, operations/facilities, sales and customer service leaders, and various marketing/communications disciplines that are either directly affected or will be involved in delivering information to audiences. Everyone should have a clear understanding of his or her specific responsibilities.
Prioritize issues of greatest urgency. Ensuring the safety of employees, customers, and other stakeholders is obviously the priority, and external guidance from public health experts will be important to understand what these issues are. There will be immediate decisions that need to be made about in-person activities: Should we carry on with our planned events schedule? What about internal meetings? Longer-term impacts should also be considered: How will we enable collaboration between remote teams? How will we support employees if their children are kept home from school? Think about how this crisis will affect your industry specifically and what value you can provide as an organization to the greater community. For instance, Cisco is extending free Webex licenses to help companies maintain collaboration capabilities while many employees will be working remotely.
Develop a protocol for emergent situations. Obviously, the plan should lay out a set of actions the organization will take immediately, based on what is known today. However, the situation is fluid, and it's not possible to know with certainty what the situation will look like in a month or six months. That's why it's important to have a protocol for addressing new situations as they emerge. How will new aspects of the crisis be identified? How will team members who need to act be notified? How will the severity of the situation be assessed? Who will participate in crafting the response plan and communications? The output of this exercise is not necessarily a list of actions but a detailed process for how new developments will be identified and synthesized into the existing plan.
Prepare the communications engine. Providing transparent and ongoing communication is the hallmark of good crisis communications. The communications team needs to analyze the types of communication that will be needed to support a variety of scenarios. One of the most challenging aspects of crisis management is the need to create a wide range of critical content, have it vetted by legal, and pushed out through channels as quickly as possible. Create templates for common types of content and stub content that can be built out as needed. Set up an expedited legal vetting process, and work with digital teams to identify how content will be conveyed through the company's owned channels (web site, social, communities). Also, prepare spokespeople — from the CEO to the receptionist — with concise answers that can be given without additional approvals or escalation paths.
Map communications strategies to audiences. Forrester always recommends starting with an understanding of the audience, and crisis response is no different. Companies that have taken the effort to gather audience insights will have a head start, but for a broader crisis situations, there are almost always additional audiences to consider (e.g., employees and their families, investors and communities, or regions that may fall outside of your normal marketing focus). What is the most important information for the specific audience in question? What is their emotional context? What is the objective of the communication? How should we best deliver it? For regional audiences, what cultural norms do we need to be aware of? Segment the audience in as granular a form as needed to address the specific scenario.
Maintain open communications with employees. A large percentage of the workforce will face disruption to their normal routines or even their income. Companies in the information business will find it easier to carry on than companies in manufacturing or services. These companies may need to temporarily suspend operations, which will produce financial hardship. Companies that have already created a strong internal communications ecosystem are better positioned to communicate effectively in the face of disruption. One of the first priorities should be to plan for how communications will flow internally: the channels and cadence that employees can expect, as well as where to go if the normal channels (which may occur in a face-to-face environment) are not available. Also remember that employees are a channel, and if you enable them with content, they can extend the reach of your information and credibility with audiences.
Listen, track, and measure audience response. Use monitoring tools to understand how the audience is reacting to the crisis and your brand's response to it in traditional and social media. Again, the impact will be different across different types of businesses. Understanding what is being said can be the key to containing a negative situation or understanding when the crisis is winding down and business can return to normal. Create a dashboard focused specifically on this issue — with coverage of trending topics, sentiment, impact by geography or channel, and key coverage.
Companies that respond to the current crisis with transparency and compassion will be rewarded by audiences. Companies that fail to rise to the occasion or are late to respond may create uncertainty or damage the confidence they have built. Moreover, use this as an opportunity to flesh out a more complete crisis response plan so that the next time the unexpected comes along, you will be ready.
This post was written by VP, Principal Analyst Julie Ogilvie, and it originally appeared here.

7 Effective Solutions For Main Challenges Of Usability Testing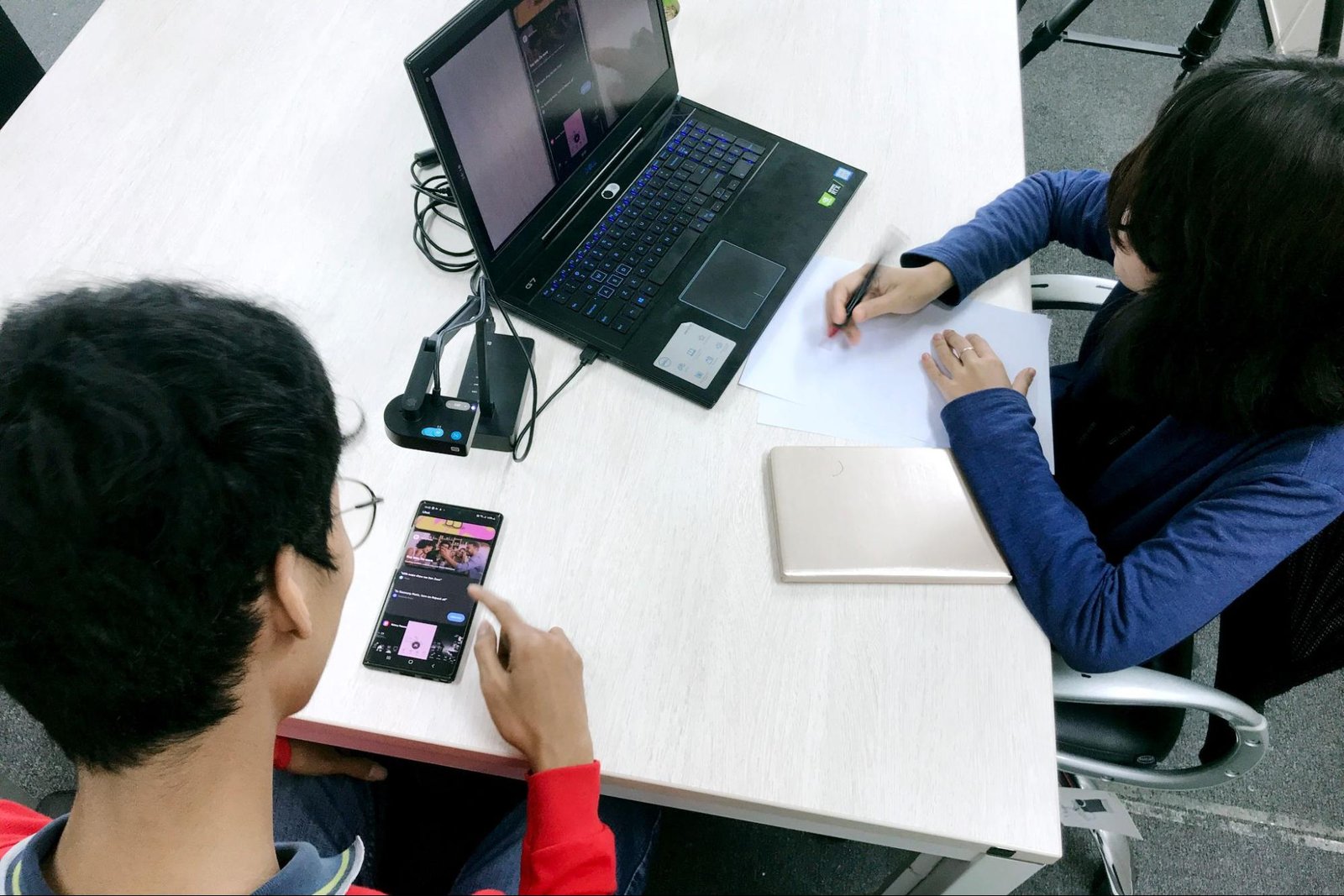 The digital concept has revolutionized more than ever. Especially, the introduction of mobile technologies and advanced digital assets such as websites, software, and applications have completely changed the virtual world.  
Nevertheless, the huge exposure to technology has made the users smarter than ever which leads to the fact that "Improving customer experience can raise KPIs by over 80% while a good user interface can increase websites' conversion rates by up to 200%." On the other hand, poor user experience is one of the most significant reasons for business loss which can be explained through the fact that 90% of users will leave a site solely due to bad design. 
In short, working on usability testing is an extremely important process to foster. Especially, when you need to cultivate a sustainable business impression while retaining the user base, usability testing allows you to stay ahead of your competition. On the other hand, working on usability testing is not as simple as testing the functionality of all the features. Rather it is an approach that works on checking the overall user experience offered by an application or software which ultimately contributes to the conversions.  
Therefore, it becomes necessary that testers should have a clear vision of all the potential usability challenges that they might need to deal with on their way to creating a competitive product. In this blog, we will try to underline 7 of the most significant challenges that testers encounter on their way to creating products with perfect UX. Also, we will aim at sharing the relevant solutions to all the challenges listed in order to help our readers on checking our products for great usability.  
Let's begin! 
Defining Clear Objectives 
The most basic challenge that QA testers may encounter on their way to usability testing is having no or lack of direction on objectives. Moreover, a project that has no objectives could allow testers to pick a wrong approach to the test process which may lead pointless recommendations to surface.  
The Solution 
Losing the initial direction is normal and if testers have the right understanding of the steps that they could take to overcome usability issues, things can be much easier. Some of the few important things that testers could do to meet the defined objectives include: 
Understanding the most important areas of interest that might affect UX 

Understanding issues that cause impact to the organization 

Understanding the most realistic implementations that could affect the usability metrics.  
Recruitment Of Testers 
Though testing does not need you to work on large sample sizes, it is necessary to recruit the right testing team. Inability to accommodate a team of experts that do not have the right understanding of the test process could make you skip all the usability issues. In other words, skipping on the basic usability issues and missing testers with the right attitude may lead to loss of content. 
The Solution 
Understand your target audience at priority in order to find the focus of the test process 

Define a list of complete screening requirements that you should follow to find the right team of testers 

Avoid using a team of testers with the same skill to avoid any chances of missing usability scenarios.  
Set The Right Tasks 
Another significant challenge which is associated with usability testing services is the inability of the test team to set the right tasks. Since the whole idea with usability testing is to generate more value and money from the product, testers working on a predetermined document may not able to identify all the realistic issues of the system under test. For instance, a team of testers pursuing only the prewritten benchmarks of usability may not be able to use their potential to at fullest when it comes to checking a system from varying user perspectives. 
The Solutions 
The primary step that testers should take is leading the exploratory work. It will help to find the most important factors that might hamper the usability of the system.  

In case, testing is done on some prototypes, the testers should ensure that the prototype must offer a realistic journey to testers for effective testing.  

It is always a good idea to start with no direction as it opens more dimensions to research and avoids leading testers to where developers want them to go.  
Organizational Involvement 
Usability is meant to create the most dynamic and flexible user experiences depending on the varying attitude and usage patterns. Since the process is hard to articulate, UX research that does not involve the stakeholders does not allow organizational buy-in on any updates and actions required by testers.  
The Solution 
Ensure engagement of key stakeholders right from the beginning of the test process to meet the research objectives.  

Make sure stakeholders are part of the research and understand the research results to assist and encourage developers and testers on moulding the existing models.  

Research discussions must be fostered within the organization to get multiple evidence drawn from the research interpretation from pieces of evidence drawn from the research interpretation. This can even help testers to get a quick agreement on identified issues and required actions.  
Planning The Format Of The Test 
Another common yet big challenge that testers have to face on their way to usability testing is sparing no time to format the test. It is necessary that testers should measure the resources available to plan the nature of the test which can be moderated, unmoderated, which further involves silent observation or constructive interaction.  
The Solution 
Testers should define clear test format guidelines depending on the product.  

If a test is moderated, the users involved in the test must be clearly instructed on the nature of the test. 

It can even help to cut the discomfort that testers might need to experience on their way to conducting usability tests.  
Quick Tip: It is necessary that testers must plan in-person usability testing as gives the ability to read the user's body language and maintain consistent contact with them which is not possible with unmoderated testing or testing efforts that are worked remotely.  
Define Tasks Within Test 
The entire response and reaction recorded during a usability test depend on the information presented to the users. Therefore, it is necessary that testers should not create biased tasks for the user groups. Though such practices help you yield positive outcomes with the test results, it leaves no scope for progress and keeps all the error points open.  
The Solution 
Developers and Test team should plan tasks that are open/exploratory, closed/specific, as well as those that meet middle grounds 

All the open-ended tasks must be shared with users with minimum information on how to perform.  

All the closed-specific tasks and tasks with middling complications must be shared with the client to test any limiting scope of interpretation and confusion.  
No Dry Runs 
Last but not least, usability testing must be worked with space for dry runs. It is more about planning the rehearsals for the tests to ensure everything should go as per the defined plan. Moreover, a dry run even helps you find the time required to complete the test and cuts any chances of surprises that you may encounter in the middle of real tests.  
The Solution  
The

 internal teams should work on running the pilot tests before the final usability tests.  

The pilot tests must be conducted with members of the team that have no or minimal knowledge of the product under test.  

The insights from pilot tests should be used to define the schedule for the real-time tasks and their priorities. 
The Crux 
When it comes to usability testing, the inability to work on a well-defined usability test format would leave the stakeholders deprived of the product success that otherwise can be achieved when tested properly. However, the need to create meaningful outcomes with usability testing does not demand much.  
One of the most important factors that test teams or QA companies should keep in mind when working on usability testing is to overcome all the aforementioned challenges. Besides, there are certain best practices or characteristics of usability testing tasks that could help yield the desired value.  
Always propose a task to the users and not the questions 

Make sure you are highly specific to the users 

Test teams should avoid any instruction sharing with the users  

It is vital that users must have their own space when working on tests or writing feedback.  
Sticking to these practices could help uncover the potential problems related to user experience and can even help the usability testing service providers to refine the entire process.  
Author Bio: Kanika Vatsyayan is Vice-President Delivery and Operations at BugRaptors who oversees all the quality control and assurance strategies for client engagements. She loves to share her knowledge with others through blogging. Being a voracious blogger, she published countless informative blogs to educate audiences about automation and manual testing.
How to Become a UX Designer?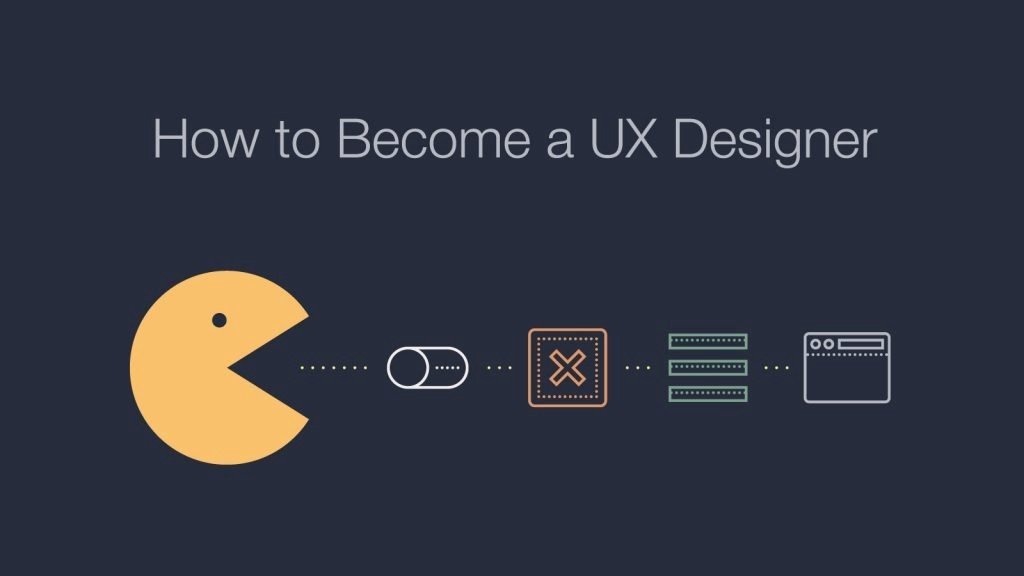 Just like every field, there are some requirements to excel as a designer. One must be learning and have an interest in pursuing the same in the future. Also, to get expertise in this domain. 
However, it is important to complete a degree program. This gives a lot of exposure to know the significant and minor technicalities. A person who wants to become a UX designer should concentrate on designing and developing patterns. On the other hand, skills are polished with experience and hands-on practice. Focus on the learning aspects to bring improvements. 
5 Tips to Become a UX Designer
There is not a hard and fast rule that works for everyone. Individuals learn at their own pace and timings. However, an app development company in UK emphasizes more practical understanding while others must be relying on the step-by-step procedure. But not a single shortcut works. One must have to go through the process, and it would take time as well.
Here are the Ways of Becoming a UX Designer:
1- Know-How of Designing Tools:
A number of tools are available to make designing more appropriate. A few of the names of agencies are Adobe XD, Figma, Sketch and InVision, etc. However, each of them is unique and function differently. So, to become a UX designer, it is crucial to select the upgraded software.
2- Master The Technical Skills:
The first and foremost thing is to concentrate on improving technical skills. A lot of structures are perfect because of targeting the suitable methods. This would help in the development and designing procedures. 
3- Work on Professional Portfolio:
Initially, it is the best way to showcase your potentials. This is how the clients will be able to know the working efficiency. Therefore, to become a UX designer trying to build a professional portfolio. The reason behind this is to make things clear about the expertise. 
4- Say Yes to Client's Projects:
If somehow I manage to get some projects, it will be easier to get along with another task. This increases your confidence and boosts your skills. Never say no to low-budget projects. In the beginning, you would be getting less than the average amount, but that is okay. Within a few months, a lot of market exposure would be enough to complete the complex projects.
5- Go for a Suitable Internship:
There is no comparison between practically learned and implemented skills. Thus. It is good to find an internship to learn about the designing industry to become a UX designer. You will meet many professionals, and it will enhance your overall experience. After accomplishing good technical work, you would easily get aligned with the more difficult job responsibilities. 
Follow the Right Pattern:
Undoubtedly, UX designing is becoming one of the demanding fields. To do something and make your official presence worthy, just focus on the positive ways as things shift to online platforms. Learning the fundamentals helps a lot in creating accurate patterns of designs for the users. It is significant to bring advancement in design patterns to make things more effective. 
Best Small Video Gaming Room Ideas for 2021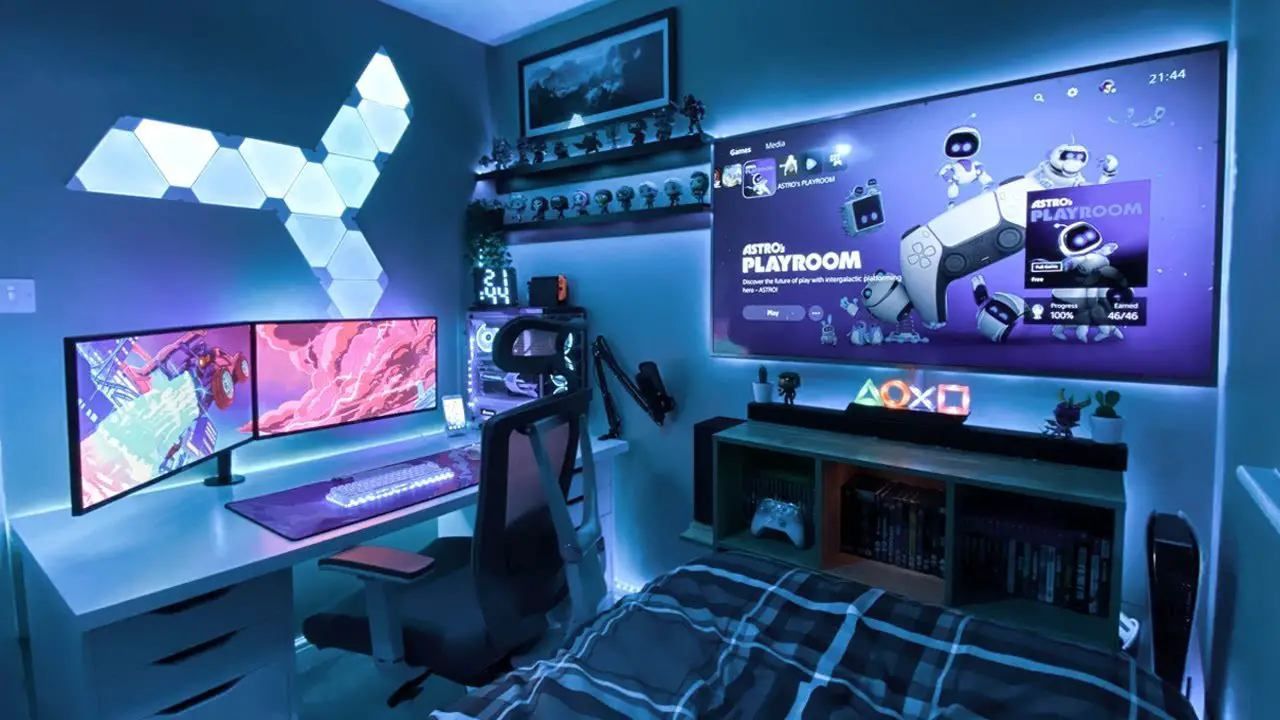 The previous 18 months was a weird chance without a doubt, however, for a lot of gamers and tech sweethearts out there months invested locked inside weren't by and large energy squandered. This as well as 2020 was a beautiful energizing year for innovation with the arrival of the Nvidia 30 series cards, the Xbox series X and S just as the Playstation 5. Yet, regardless of whether you haven't been fortunate enough to get your hands on any of the new age reassures, this likely didn't prevent you from going through a long time step up, killing beasts for great plunder, and searching for small gaming room ideas to update your gamer cavern. 
All things considered, long gaming meetings are about solace, so clustering over a TV or PC in a confined corner essentially will not do. Plus, what gamer doesn't need wonderful gaming room arrangements with multi-screen arrangements, gaming accessories, a control center of each sort, and encompassing lighting? 
Fortunately, in the ripe minds of stay-at-home specialists, each cubby opening, dull divider, and beat-up work area transforms into a chance for reexamination. During the pandemic, a large number of gaming devotees posted up their own personal Battlestations for our fulfillment and motivation (much obliged, quarantine). Along these lines, we've volunteered to accumulate the themed gaming arrangements to assist you with building a definitive gaming room that will make your companions slobber. 
Prepared to take your gaming experience to a higher level? 
Here is our cool gaming room ideas 
You can't rearrange your loft in Cyberpunk 2077, however, you can beautify your arrange best gaming background room Cyberpunk 2077 style. Regardless of whether you can't stand to totally patch up the whole room, you can look at these authoritatively authorized Cyberpunk 2077 banners for some madly cool divider workmanship. Welcome to the Night City. 
Tech Meets Nature Gaming Room Ideas 
Love tech, yet love nature as well? This gaming arrangement makes the best of both! A nature-themed work area backdrop and indoor plants balance out the cool combo of PC stuff and furniture and add a general delicateness to the whole stylistic layout. On the off chance that you truly have a green thumb, there's no justification for why you shouldn't push the boat out and develop a full upward nursery divider! You'll feel like you've been out in nature regardless of whether you've been stuck to the screen the entire day. 
Highly contrasting Gaming Room Ideas 
Slam out a basic yet viable plan clearly. White speakers, a white console, and a coordinating earphone stand keep this plan fresh and clear. Utilizing white and dark as your base tones gives you a great deal of leeway to explore different avenues regarding LED lighting. Regardless of which colors you use for your lighting, it will consistently look great. Likewise, we totally love plunking down to a game at a work area that feels like it has a place on the extension of a spaceship. 
Anime Paradise Gaming Room Ideas 
anime gaming room 
This crazy anime gaming room is simply dribbling with pastel tasteful. Everything from the console to the seat is decorated in child pink, and the entire space is tenderly enlightened by a neon blue sign written in Japanese. The dividers have the famous Demon Hunter veils from the anime 'Devil Slayer: Kimetsu no Yaiba' hanging simply over the PC, and on the floor, there's an adorable mat highlighting Killua Zoldyck from the exemplary Hunter X Hunter. 
Star Wars Themed Gaming Room Ideas 
You will not need to go to a cosmic system far, far away to partake in this Star Wars-themed room. Washed in frightful blue and red lighting, it highlights Star Wars lightsabers, dolls, and Star Wars-themed divider workmanship. 
Shading able LED lights, laser speck projector, and Nanoleaf triangles assist with making a powerful gaming experience by changing a dim bedroom into a science fiction film set. 
What's more, in the event that you end up being on the lookout for Star Wars banners, Displate has you covered with formally authorized banners from your cherished establishment. 
Pink Gaming Room Ideas 
Kawaii divider craftsmanship isn't a great fit for everybody, except each young lady otaku would be fixated on this bubblegum pink gaming arrangement. Certainly charming without being suffocatingly pink, the pastel accents and a coordinating with Nanoleaf board tie in pleasantly with the cherry bloom backdrops and the illuminated console, taking this cutesy work to a higher level. 
Neon-Lit Gaming Setup 
Frequently our gaming space serves as a utilitarian room, like a workspace. In case you're a gamer around evening time, however a stay-at-home specialist by day, this cozy workspace will fit you perfectly. You can nearly feel the comfortable energies coming from this work area arranged almost a splendid window with bunches of encompassing vegetation. Yet, even with a window and a few plants around, you may in any case wind up gazing at a clear divider. To take care of that issue, go for delightful divider craftsmanship that highlights scenes of nature, woodlands, blossoms, and untamed life.