The Current State of Cybersecurity in Bangladesh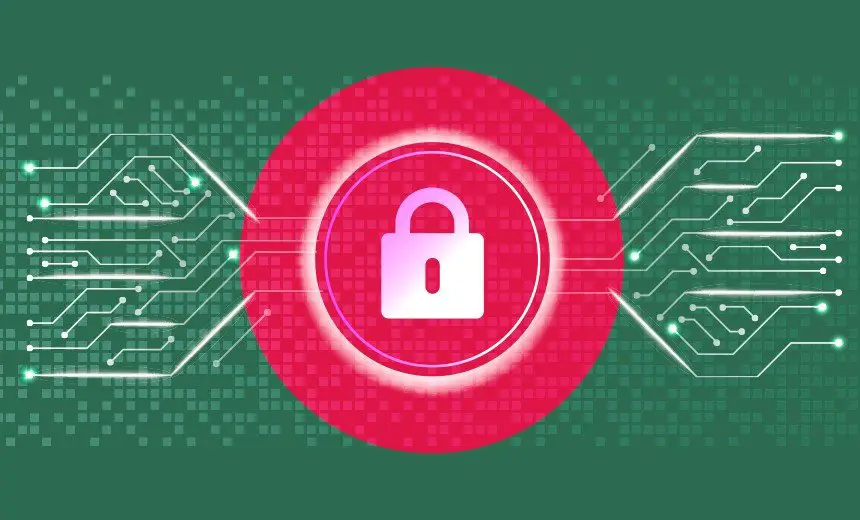 While companies are worried about the coronavirus, that's not the only threat that looms over Bangladesh businesses. Since the world of finances has gone digital, it's safe to assume that a seasoned hacker or malicious individual could easily steal a lot of money from businesses and governments alike.
But the big guys aren't the only ones who should be worried about the increasing cybercrime rate. Most hackers, malware, and other internet baddies target consumers, as they're far easier targets due to their simpler cybersecurity. Countries such as Bangladesh are particularly in danger, as cybercrime awareness is relatively low, making people open to risks. In recent years, Bangladesh became one of the most vulnerable regions. While the country attempts to cope with the situation, this process proves to be highly challenging. In 2020, the exposure is still ranked as extremely high. 
The Legal Framework
Bangladesh doesn't have enough laws or declarations to protect itself, even if the general perception doesn't highlight this. Bangladesh has a legal cybercrime prevention network, but it is insufficient in a lot of ways. 
Such legal affairs should be enabled to protect businesses and residents from the dangers of cybercrime, but that's not to say that the imposed measures are any good, and the government is aware of it. Bangladesh has introduced a declaration on cybersecurity back in 2017, which has asked companies to produce actionable cybersecurity roadmaps that can then be used and regulated by monitoring authorities. 
Since Bangladesh is in the midst of a digital revolution, it's learning from the mistakes other countries encountered during their respective transformations – which is what not to do if you want to protect yourself against cybercrime.
The Information Communication Technology Act, the digital and data security measure put in place by the government in 2006, is a bit dated. Technology progresses at an unprecedented rate, and unless governments keep up with the recent advancements, their legislatures are bound to become dated very soon as well. 
While protecting the privacy of data and consumers, the act is very broad in some respects, making it highly exploitable. 
How Businesses Protect Themselves
The businesses in Bangladesh do a little better than the government. As private enterprises deal with a lot of data, they use standard protection measures against cybercrime. That includes email protection, various proxies, and safe data storage.
Businesses, especially foreign ones operating in Bangladesh or Bangladesh's largest companies, are prime targets for cybercriminals. While this has been apparent for many years, businesses have learned from their mistakes and are investing more in protecting their data and resources. 
But even with all of the investments businesses in Bangladesh are making for their cybersecurity, the rising threat of cybercrime in Bangladesh is still well documented. 
What Can Individuals Do?
Companies are the prime targets for large-scale cybercrime, and they are usually the victims. Cybercrime is scalable, which means that the same measures that threaten larger organizations can threaten individuals and their data as well.
Some of the most notable ways hackers target Bangladesh insdividuals are malware, data ransom attacks, and spyware. 
Not only are all of these bone-chillingly frightening, but they also highlight a massive danger to the people of Bangladesh. Many people use their computers for many things, some of which include banking, data storage, and online purchases.
That means that many people in Bangladesh have their credit cards connected to their computers in one way or another, which is highly exploitable by hackers. Recently. Bangladesh announced to be building an experimental station for investigating cyberattacks. Before such initiation, people had to contact CID'S CyberCrime Centre via its hotline, and victims had to file complaints with police stations. The new center would allow more productivity, as it would be able to file such reports instantly. 
The people of Bangladesh can take a lot of precautions to protect themselves from cybercrime, such as utilizing the following tools.
VPNs
VPNs are all the rage these days, and that's because they're pretty much the best security tools out there. VPNs protect your PC, hide your IP address, help you unblock content, and are a fantastic way to prevent hackers from getting access to your data. So, an online VPN is an essential element of cybersecurity. It will render you anonymous and prevent intrusive entities from monitoring your activities. As a result, you can exchange information, chat, and browse with no fear.  
Antivirus 
For as long as there have been computer viruses, there have been antiviruses. Antiviruses scan and protect your computer from malware and help you develop better browsing habits by blocking harmful content. 
Raising awareness
While tools are effective, people need to be cautious when exploring the digital space. Learn about commonplace threats, their prevention, and the most dangerous online channels. Only by having enough knowledge about cybersecurity can we hope for a safer tomorrow. 
Final Thoughts 
The residents of Bangladesh are continually facing numerous invisible digital threats and protecting themselves against cybercrime should be one of their top priorities. As the country finishes its digitalization, the apparent issue of cybercrime will become more and more prominent, driving a lot of individuals and businesses to seek cybersecurity solutions.
HOW TO USE THE GPS TRACKER?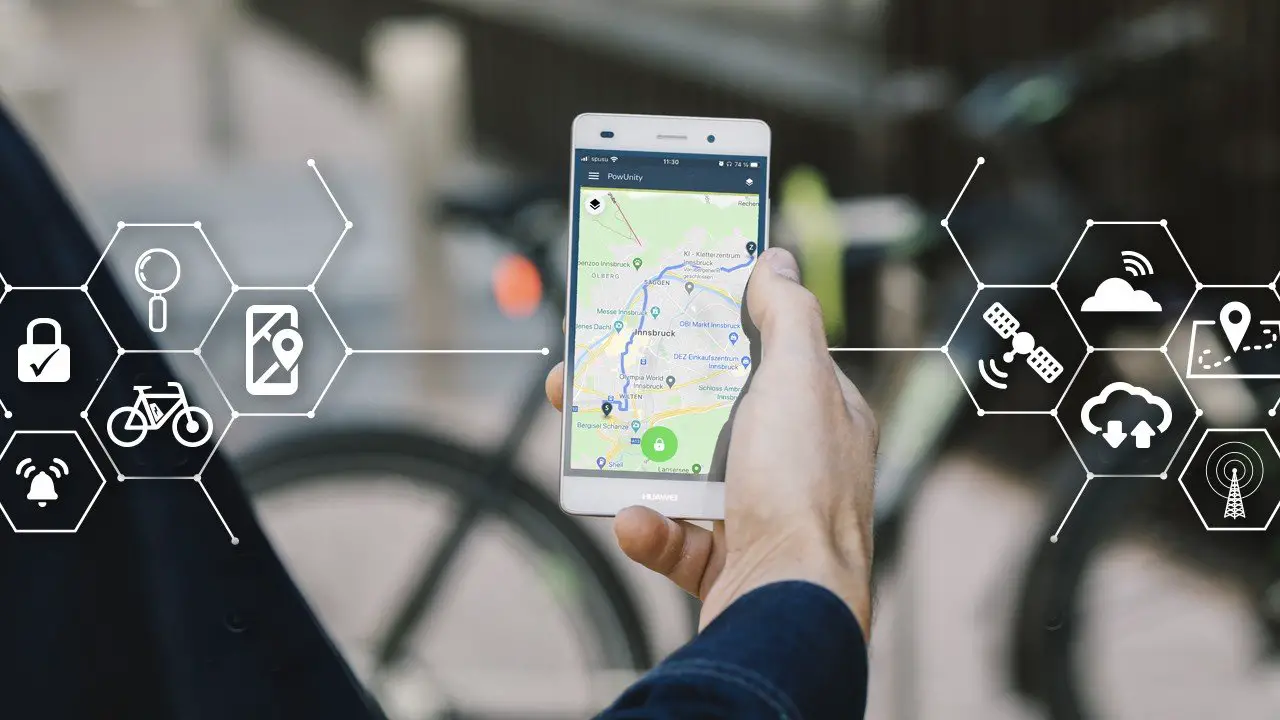 GPS locator – what is it, and how does it work?
The locator is a device that uses GPS technology. With its help, you can easily determine the location of the car or one of our family members. The built-in GPS tracker module, i.e., the Global Positioning System, uses the transmitter's signal, which reaches the receiver. But that's not all. 
The emitted signal from the device is first picked up by the satellite and then transferred to the receiver – a device that displays the exact location.
Remember that the transmitter, like a mobile phone, must have a SIM card for the tracker to work.
How does a GPS tracker work on a mobile phone?
The principle of operation of the locator in a mobile phone is very similar because it is a device that uses the GPS signal for many applications that we use every day. Using a smartphone, we can reach our destination and check where our family member or car is. 
The GPS locator in the phone also allows you to track the device itself if it is lost or stolen. However, the phone requires installing the right application, and if we want to track a stranger's device – the software that treats it. Private detectives often use the latter solution.
How does a car GPS tracker work?
GPS locator for a passenger car is additional vehicle security. Although it will not protect against theft, it can provide the exact location if the car changes position. It is also an opportunity for parents to control young drivers and business owners to control the entire car fleet.
The device mounted in the car also sends a signal to the satellite, which redirects it to the receiver, e.g., an application that can be installed on a smartphone. Advanced solutions for transport companies enable ongoing tracking of many vehicles simultaneously, translating into the optimization of drivers' work and costs and protecting the company owner from unnecessary expenses. 
What are the types of GPS trackers? 
Popular car GPSs are divided into those mounted to the car's installation and those with an external power supply. Both types have their advantages and disadvantages. Devices connected to the battery are powered by it, so you don't have to worry about its condition, even if the car has been parked for several days. 
What's more, they are usually completely invisible to the thief. Of course, any tracker can be detected, but this type of GPS increases the chance that the device will be noticed only after some time. Does this solution have disadvantages? It is worth remembering that installing such a GPS transmitter requires appropriate knowledge and practice and is more time-consuming. If we do not have experience, it is worth ordering services specializing in security systems dedicated to vehicles.
An external GPS locator is usually smaller, handier, and easy to install – place it in the desired place inside the car. Its basic limitation is … the battery, the life of which is additionally affected by temperature, especially on colder days. 
Manufacturers provide more and more models equipped with good quality batteries with extended life and better parameters, but you should still remember to check their state of charge.
How to use a GPS locator?
The GPS locator can be used to determine the location of a given device or car or for ongoing monitoring. In this way, not only are we able to quickly determine the position we are interested in but in the case of large transport companies:
check where cars are located,

verify drivers' routes,
in case of trouble on the road, quickly send help or designate an alternative route.
Advanced locators collect much more than just GPS position. In addition to tracking the car in a dedicated application, you can check its current parameters, such as fuel consumption, etc. This is valuable information for a business that is based on transport.
What are the advantages of using a GPS tracker?
The GPS transmitter for the car is a maintenance-free device that does not need to be activated every time. If it has an efficient power supply, it works both day and night. 
The only thing to remember is to pair the device with the receiver, which must be done before the first use. To do this, install a dedicated program or application to display the transmitter's location.
Modern locators are also very accurate. They send data in real-time and allow you to determine the position with an accuracy of up to several meters. In the event of a car theft, this significantly increases our chances of finding the vehicle before it is sold or dismantled.
What are the disadvantages of using a GPS tracker?
It is worth remembering that cheaper, small car GPS tracker powered by a replaceable battery may be less accurate than more expensive and advanced devices. The position will then be less precise. 
The GPS signal is also affected by weather conditions and terrain, which is why it happens that when tracking a vehicle, we lose its location. In such situations, it is worth saving the last given leads.
The GPS signal can also be disrupted. People who steal vehicles of certain brands, especially premium ones, may have signal-jamming devices, making the car invisible to the receiver, especially as the distance between the devices increases.
Is the GPS tracker safe?
The waves sent by the GPS transmitter are not harmful. When browsing the opinions about trackers available on the Internet, you can often come across the question of whether the tracker is safe. Definitely yes. However, using navigation technology only when you need it is important. 
Daily reliance on directions from GPS maps or tracking systems means that we refrain from forcing our brains to work. Many researchers believe that addiction to technology affects the incidence of certain diseases, such as Alzheimer's or dementia.
If you are wondering if a GPS tracker is safe for pets, the answer is yes. The devices can be safely attached to the collar to ensure that we quickly determine the position of a lost quadruped. This will be especially appreciated by the owners of dogs who run away from loud fireworks on New Year's Eve and are afraid to return home.
How to choose the best GPS tracker?
The best tracking devices are those that are tailored to our needs. Of course, technology is of great importance. Still, for example, a fleet owner can only effectively use vehicle location if the transmitters are integrated into one intuitive application. 
The locator for a passenger car does not have to have additional functions, such as speed measurement or fuel consumption, because the user tracks these data on the onboard computer. 
Safety is more important, which is why a car's GPS can also be equipped with a motion detector that will inform the owner that he should check what is happening with the car.
GPS for the fleet is a tool for ongoing monitoring. Hence one application or software that the dispatcher can use is recommended to facilitate the work of all drivers.
What are the alternatives to a GPS locator?
For some people, especially those who want to locate a person's position without their knowledge, the limitation of the tracker is the SIM card, which must always be registered. For fear of breaking the law, larger companies are more likely to use private detectives than track the GPS signal themselves. 
There are also transmitters on the market that need a SIM card or the ability to connect to a satellite. They emit a signal received by the paired receiver. However, they have a basic limitation – the distance, which varies depending on the model and its parameters. When buying this device, it is worth getting acquainted with the manufacturer's instructions.
Summary
Today, a GPS locator is one of the basic devices when it comes to security and monitoring issues. It increases the chance of finding a stolen car or determining its last position and gives you greater parental control and cares over your household members. 
In the detective profession, it is one of the most important tracking devices, similarly in the transport business, where ongoing vehicle fleet monitoring translates into real savings.