The Current State of Cybersecurity in Bangladesh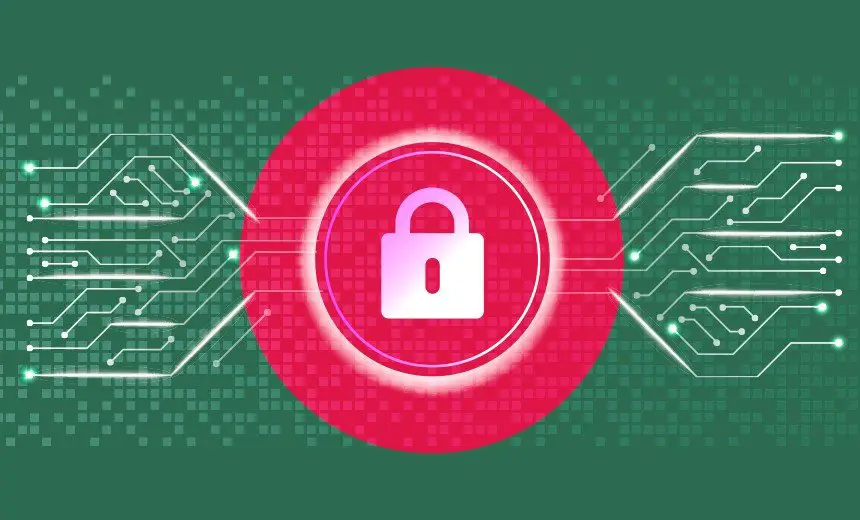 While companies are worried about the coronavirus, that's not the only threat that looms over Bangladesh businesses. Since the world of finances has gone digital, it's safe to assume that a seasoned hacker or malicious individual could easily steal a lot of money from businesses and governments alike.
But the big guys aren't the only ones who should be worried about the increasing cybercrime rate. Most hackers, malware, and other internet baddies target consumers, as they're far easier targets due to their simpler cybersecurity. Countries such as Bangladesh are particularly in danger, as cybercrime awareness is relatively low, making people open to risks. In recent years, Bangladesh became one of the most vulnerable regions. While the country attempts to cope with the situation, this process proves to be highly challenging. In 2020, the exposure is still ranked as extremely high. 
The Legal Framework
Bangladesh doesn't have enough laws or declarations to protect itself, even if the general perception doesn't highlight this. Bangladesh has a legal cybercrime prevention network, but it is insufficient in a lot of ways. 
Such legal affairs should be enabled to protect businesses and residents from the dangers of cybercrime, but that's not to say that the imposed measures are any good, and the government is aware of it. Bangladesh has introduced a declaration on cybersecurity back in 2017, which has asked companies to produce actionable cybersecurity roadmaps that can then be used and regulated by monitoring authorities. 
Since Bangladesh is in the midst of a digital revolution, it's learning from the mistakes other countries encountered during their respective transformations – which is what not to do if you want to protect yourself against cybercrime.
The Information Communication Technology Act, the digital and data security measure put in place by the government in 2006, is a bit dated. Technology progresses at an unprecedented rate, and unless governments keep up with the recent advancements, their legislatures are bound to become dated very soon as well. 
While protecting the privacy of data and consumers, the act is very broad in some respects, making it highly exploitable. 
How Businesses Protect Themselves
The businesses in Bangladesh do a little better than the government. As private enterprises deal with a lot of data, they use standard protection measures against cybercrime. That includes email protection, various proxies, and safe data storage.
Businesses, especially foreign ones operating in Bangladesh or Bangladesh's largest companies, are prime targets for cybercriminals. While this has been apparent for many years, businesses have learned from their mistakes and are investing more in protecting their data and resources. 
But even with all of the investments businesses in Bangladesh are making for their cybersecurity, the rising threat of cybercrime in Bangladesh is still well documented. 
What Can Individuals Do?
Companies are the prime targets for large-scale cybercrime, and they are usually the victims. Cybercrime is scalable, which means that the same measures that threaten larger organizations can threaten individuals and their data as well.
Some of the most notable ways hackers target Bangladesh insdividuals are malware, data ransom attacks, and spyware. 
Not only are all of these bone-chillingly frightening, but they also highlight a massive danger to the people of Bangladesh. Many people use their computers for many things, some of which include banking, data storage, and online purchases.
That means that many people in Bangladesh have their credit cards connected to their computers in one way or another, which is highly exploitable by hackers. Recently. Bangladesh announced to be building an experimental station for investigating cyberattacks. Before such initiation, people had to contact CID'S CyberCrime Centre via its hotline, and victims had to file complaints with police stations. The new center would allow more productivity, as it would be able to file such reports instantly. 
The people of Bangladesh can take a lot of precautions to protect themselves from cybercrime, such as utilizing the following tools.
VPNs
VPNs are all the rage these days, and that's because they're pretty much the best security tools out there. VPNs protect your PC, hide your IP address, help you unblock content, and are a fantastic way to prevent hackers from getting access to your data. So, an online VPN is an essential element of cybersecurity. It will render you anonymous and prevent intrusive entities from monitoring your activities. As a result, you can exchange information, chat, and browse with no fear.  
Antivirus 
For as long as there have been computer viruses, there have been antiviruses. Antiviruses scan and protect your computer from malware and help you develop better browsing habits by blocking harmful content. 
Raising awareness
While tools are effective, people need to be cautious when exploring the digital space. Learn about commonplace threats, their prevention, and the most dangerous online channels. Only by having enough knowledge about cybersecurity can we hope for a safer tomorrow. 
Final Thoughts 
The residents of Bangladesh are continually facing numerous invisible digital threats and protecting themselves against cybercrime should be one of their top priorities. As the country finishes its digitalization, the apparent issue of cybercrime will become more and more prominent, driving a lot of individuals and businesses to seek cybersecurity solutions.
Benefits Of Machine Learning In Logistics Industry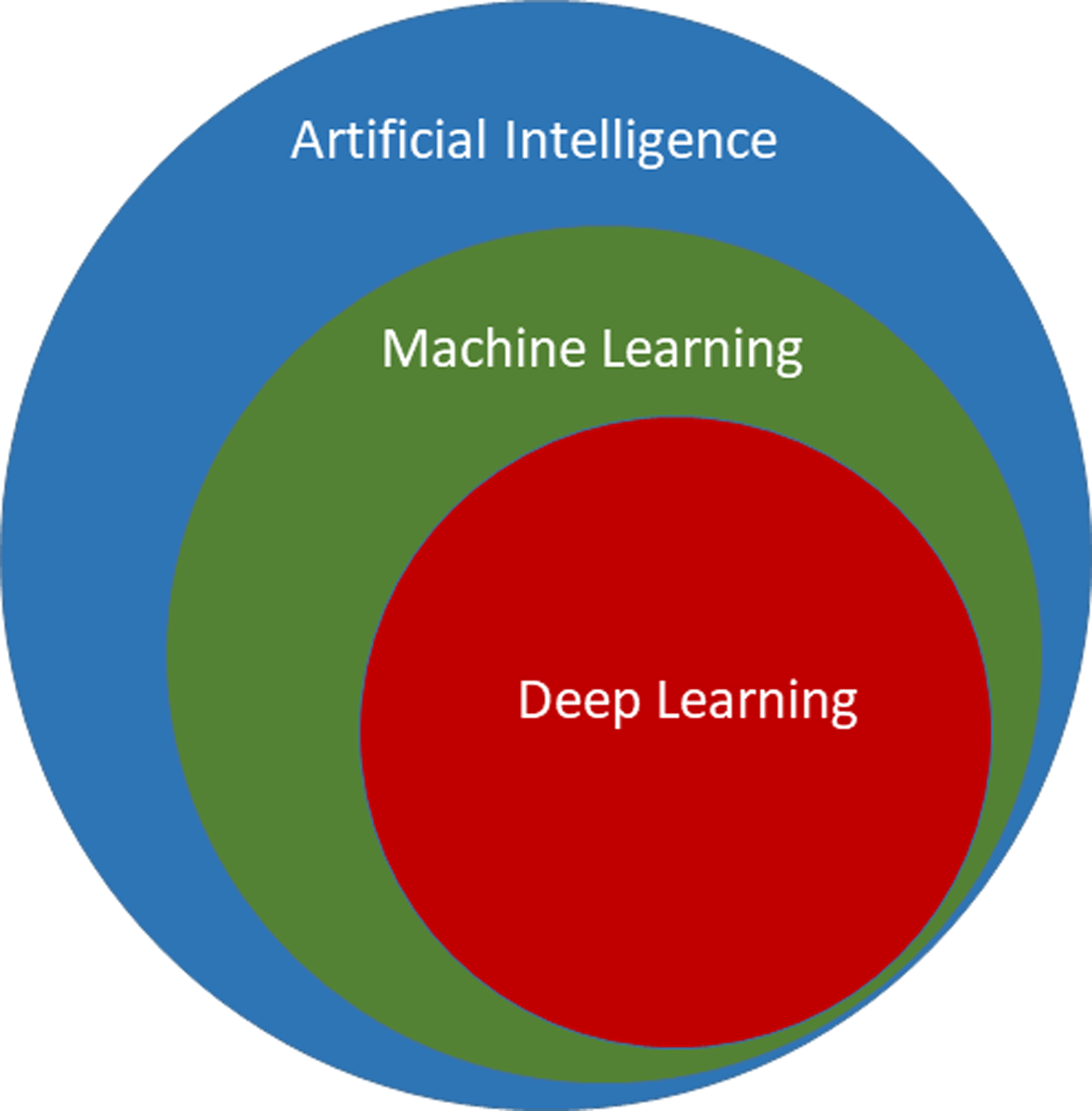 The introduction of modern technologies like machine learning and artificial intelligence has improved the unorganized and fragmented logistics domain to a great extent by bringing in modifications like smart rules, autonomous vehicles and predictive analysis. The introduction of machine learning in the logistic sector has effectively managed rising fuel costs, growing client demands, and global economics. Read on to find the other benefit of machine learning, the logistic.
Precise Forecasting Of Demand
Using artificial intelligence in the logistics domain has led to evaluating thousands of disparate data sets and suggesting the steps to be taken on such findings. Machine learning can do everything, beginning from selecting the optimized carrier Option, picking the price and improving the routes. Machine learning uses a predictive analytics model including 58 variables that help make freight forwarders aware of when their average freight can increase or fall. They can create contingency plans accordingly and fix their roots according to the areas with higher demands to save on the additional operational cost. As a result, the inventory has to spend less time in the warehouse, resulting in reduced warehouse costs.
Reducing Fuel Costs
If there can be a reduction of a mile per day for one vehicle in the logistics domain, one can find savings of millions in a year. Many logistic companies have used machine learning technology in their global logistics network. One such technology is (On-Road Integrated Automation and Navigation) ORION that helps vehicles capture data continuously to optimize and plan the routes to be taken. As a result, the vehicle travels millions of miles less on an annual basis, and therefore, there is a significant reduction in fuel cost.
Assuming The Price Of The Load
There are numerous trucking companies today, and prices change daily and on a seasonal basis. Therefore prediction of the correct price is the biggest challenge in the logistics domain. Previously, human experts would guess the costs based on their experience, but now machine learning has removed that guesswork. Machine learning helps evaluate previous freight data and the current weather and traffic conditions to determine a fair price. Freight brokers of the logistic industry also use machine learning to run carrier analytics to understand which carrier has charged what fee for transporting what kind of product. This makes it easy to choose the carrier with the least rate according to the route.
Implementation Of Machine Learning In Warehouse Management
Even though it might seem by its name, warehouse robots are no more of futuristic technology. They are now consistently used in the Logistics industry to track, locate and move inventory within the warehouse. Robots have been trained with machine learning data that uses computer vision to make autonomous decisions that improve warehouse management. A British online grocer, Ocado has built a completely automated warehouse using machine learning. Robotic machinery sorts and stores items that are rarely used in the bottom tires. It also takes a minimal amount of time to find out products and sort orders, and deliver up to 65000 orders in a week. Uses of such scalable and flexible robotic situations will be the standard infrastructure of the logistics domain.
The sudden growth in digitization is making more logistic companies include machine learning and artificial intelligence in their supply chain management to maximize their resources by reducing the money and time spent in tracking goods sent to any location.
Importance of Listing Software for Multi-Channel eCommerce Stores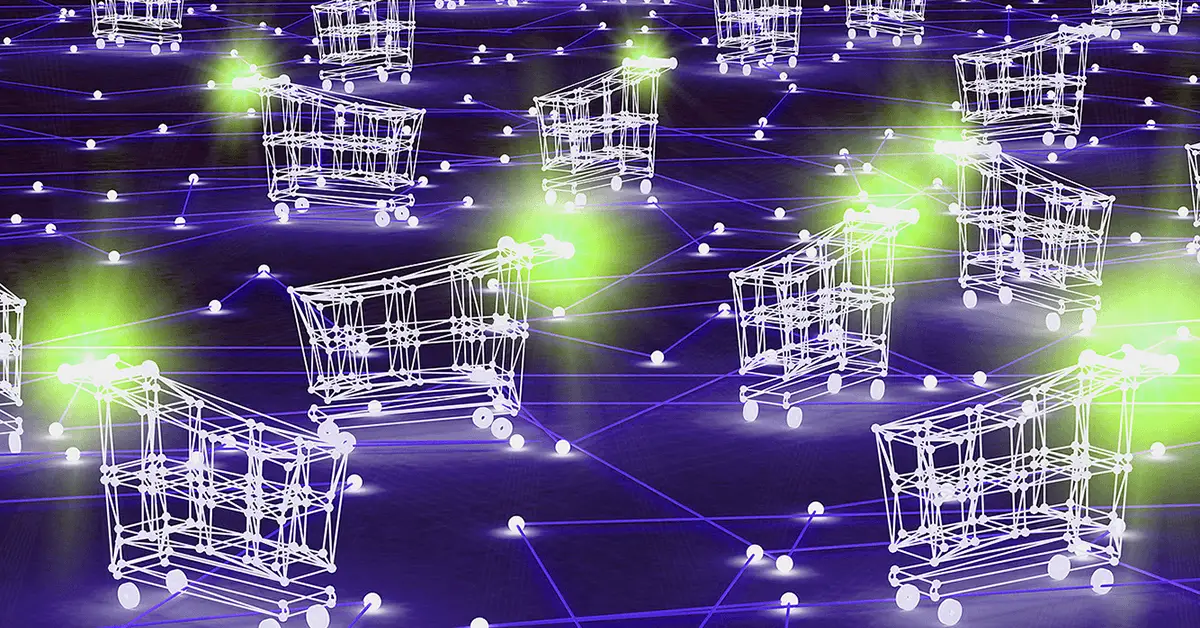 The Ecommerce stores that list in multiple channels usually captivate more customers regularly. If you list the products on multiple channels, it can help in expanding the business by boosting sales. Multichannel can be a lot beneficial for e-commerce. A consumer can buy more than a single channel shopper if he interacts with a company through more than one channel. Moreover, Multi-channel listing software can allow you to set up description and product data by automating product listings. In simple words, this software can improve the workflow and empower the merchants for providing better services to customers.
There are many benefits of listing software for e-commerce stores. In this article, we will look upon the importance of listing software for multichannel e-commerce stores.
Benefits of Listing Software for Multi-Channel eCommerce Stores
Boosts Customer loyalty: Multi-channel software allows its customers with a seamless and integrated experience across various sales channels. They can easily make any purchase while performing other tasks from any part of the world.
Gather insightful data: The software developers can help you in collecting the data of the customers including the location, the device they use to shop, interests, time zone, demographics, and their purchasing history. This data might help you to target the right audience based on the records.
Improves Conversion rate: The visibility of the brand constantly improves with the help of software as they ensure more sales avenues. It will also lead to an increase in sales by attracting more prospective consumers.
Expand reach: If you will use multi-channel software, it is most obvious that the customer reach will expand. Amazon can also help you take advantage of placing the service or product in front of a wide range of customers. It ensures greater revenue by fulfillment and checkout processes that are offered by the software.
Helps you integrate your business– The software helps you in the integration of various business aspects like sales, inventory, resource planning, and enterprise, merchandising, and customer service. All the aspects are performed together for an efficient product.
Diversifies Risk– A multichannel e-commerce software can help you diversify the risk by sustaining on other channels. Also, it protects you against relying on the risk of the sales medium.
Adds convenience for customers- While shopping online, most people search for lower prices of the products. The services that come along with low-cost products do not give convenient facilities but those products which are of higher quality bring more convenience to the customers. They have easy return policies and are delivered on time.
Improves demand sensing- The software helps to improve the performance of the business. It makes every sales data and performance visible leading to perfect inventory management and accurate sales forecast.
Improves inventory transparency- Within every stocking location, you can easily monitor the inventory of the product.
Conclusion:
Multi-Channel eCommerce software can help in centralizing the tasks and providing the customers with a seamless payment experience while keeping the data and inventory organized.
Sacramento IT Company Reinvents Business Collaboration with Microsoft Teams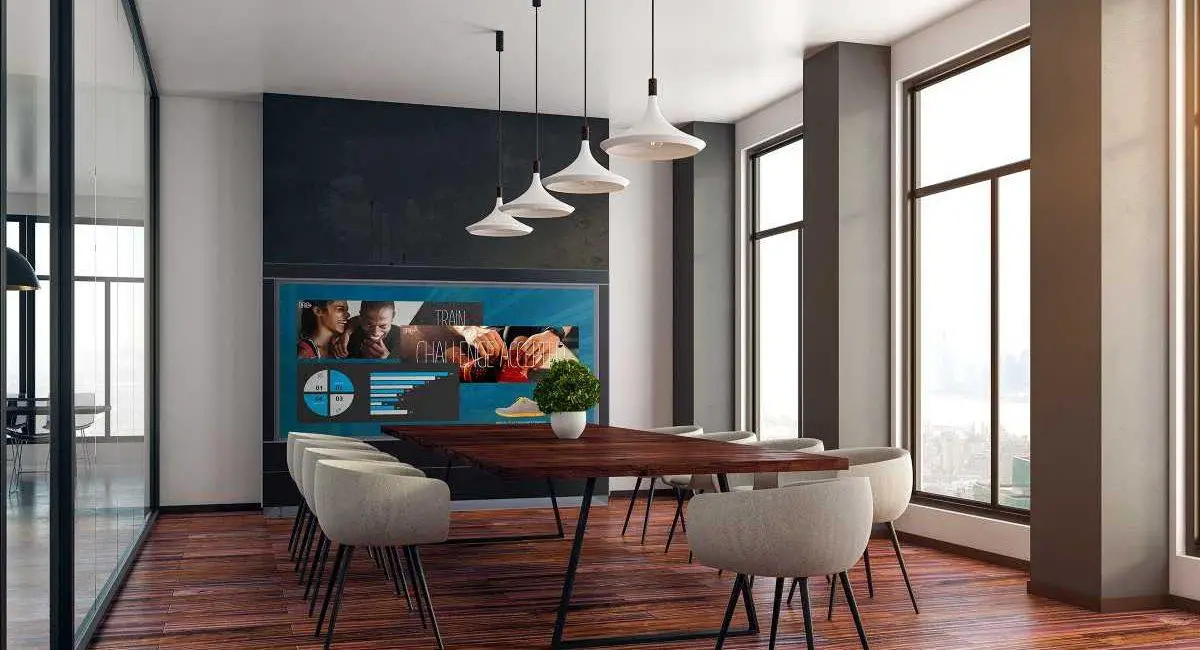 IT decision-makers are moving to the Microsoft Teams collaboration suite at a record pace – it's the fastest growing business application in the history of Microsoft. Its all-in-one environment opens up communications and virtual office capabilities that make teamwork easier – no matter where team members are located.
Michael Nelson, owner of Sacramento IT services company, TLC Tech works with organizations throughout Sacramento to help improve communication, increase efficiencies and foster strong collaboration, all built on Microsoft Office 365 and Microsoft Teams.
What are Microsoft Teams?
Teams is a versatile cloud-based collaboration suite that acts as a central hub for communication and file sharing. It combines multiple functions into a go-to work environment, managing operations such as:
Unified communication – integrating real-time and asynchronous operations

Robust functionality for collaboration with integrated tools like video conferencing, group chat, VOIP phone functions, file sharing, and real-time group editing

Application integration – since it's bundled with Microsoft Office, it seamlessly integrates Word, Excel, PowerPoint, and other Microsoft applications including Outlook / Exchange

Connections with external systems like Salesforce, Zendesk, Mailchimp, and more allow secure data interface, with an API available to create new extensions – including career development resources
Individuals and workgroups can be organized into Teams – based on common projects, for example. Within each Team are Channels – which are communication environments for group chat and other shared activities.
Features and Advantages of Microsoft Teams
Teams are bundled with Office 365, so it's effortlessly integrated into the ubiquitous software suite. Microsoft has called it "the new operating system" for customers, where they "will do everything that they need to do."
The feature-rich Teams environment focuses on collaborative capabilities:
Platform-independent teamwork – Windows, MacOS, iOS, and Android devices, Chrome, Firefox, Internet Explorer 11, and Microsoft Edge web browsers work together as equals

Channels for topic-specific communications include secure private channel options (e.g. for management-level information security) and "guest" functions for including partners and vendors

Groups and Channels can scale to any size for huge Team sizes such as government organizations and Fortune 100 companies

Video conferencing includes custom or blurred backgrounds behind attendees, second-camera options for in-room objects like whiteboards or product displays, and much more

Full-featured VOIP phone functions can integrate with – or even replace – PBX systems

Real-time file sharing and group editing allows participants to collaborate on shared documents live during chats or calls

Chat messaging workspace features group and private messaging, threaded and persistent conversations, integrates with applications such as meeting scheduling
Managed IT with Microsoft Teams
Teams are ideal for a managed IT environment. Teams are dominating the enterprise collaboration space – rapidly becoming the industry standard – so managed IT clients have a competitive incentive to adopt it.
Streamlined productivity – Teams mean less time in meetings and more time getting things done.
Easy coordination between managed IT providers and clients – Teams centralized communication platform allows the provider to better understand issues – and the client to be more effective in getting needs met.
Managed IT providers can offer downstream benefits to clients – providers have another important asset to offer in assisting clients with Teams' implementation.
Competitive advantage – using Teams, managed IT clients can run tighter operations and maximize efficiency, making the best use of managed IT services. Using Teams helps businesses to focus on key operations – and most of all, avoid competitive disadvantage if competitors use Teams.
Company Culture Benefits of Microsoft Teams
Workplace satisfaction is essential for empowering and retaining top talent – and even for recruiting. Multiple studies have revealed key factors that impact employee engagement and happiness, several of which are directly addressed by Teams.
Open communication

Work relationships

Recognition and appreciation

Career development
Employee engagement and workplace satisfaction are a priority for many businesses. The collaborative, relationship-based Teams tool not only helps businesses operate more efficiently – it boosts these important human elements.
Conclusion
Unified communication tools such as Teams, plus competitors like Slack, are here to stay. Teams' centralized collaboration platform solves the problems of patchwork communications where multiple functions take place in isolated silos.
From front-line employees to top management, better communication makes for better productivity, simpler operations, and a more streamlined workflow.