Expert Tips on How to Renovate Your Old Shed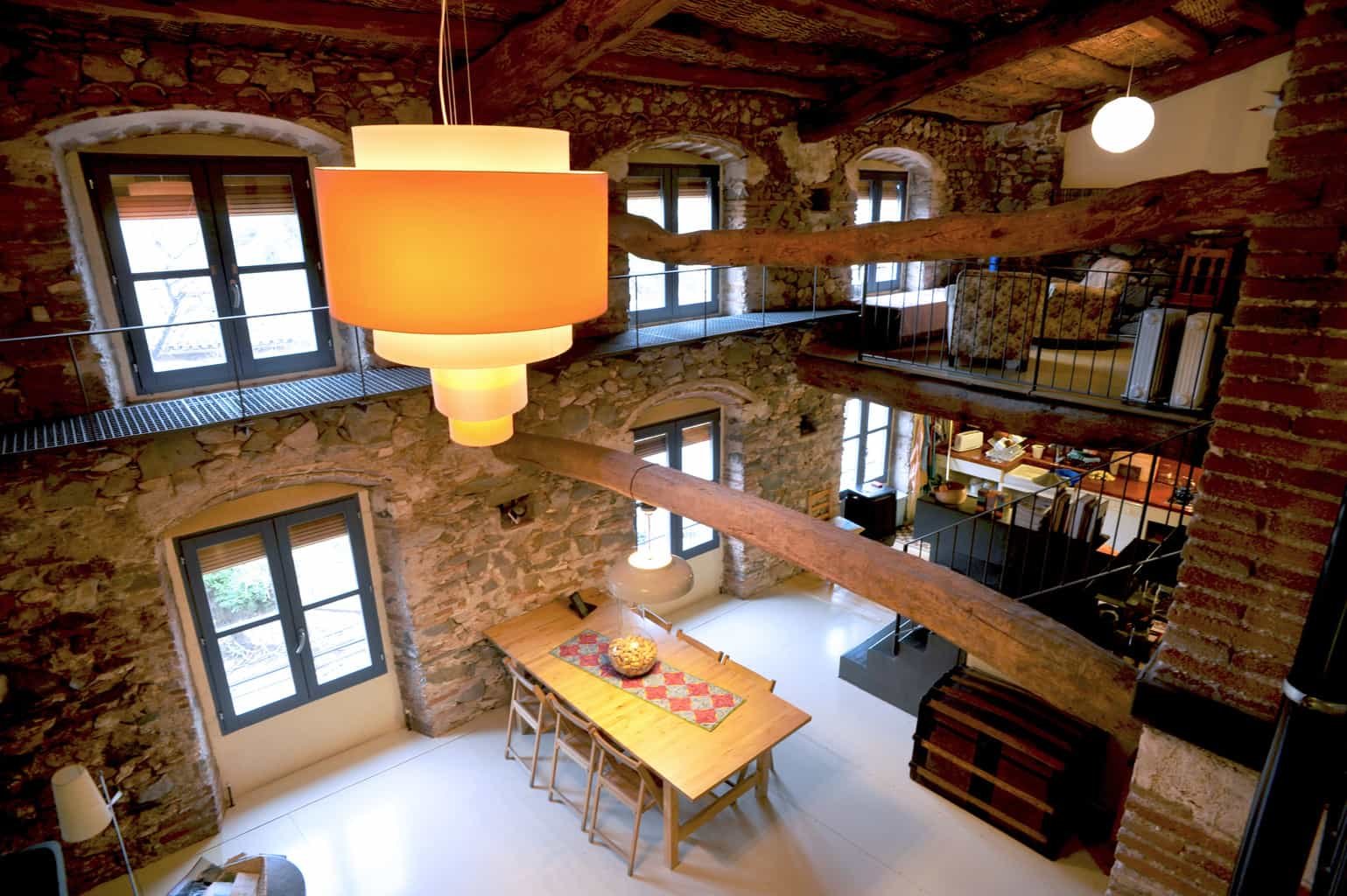 Is your shed looking too old and worn-out? It is high time that you consider renovating it so you can have it more functional once again. Nowadays, sheds are not just mainly for storing your gardening tools. Many people have repurposed their sheds and made it a place for entertainment, work and what have you. If your existing shed is nothing but pure mess and looks like a ransacked room, then do not lose hope. There are plenty of ways to renovate it and make it look brand new again. Do not worry about spending some amount of money for your shed renovation. Rest assured that everything will be paid off later as survey reveals that a decent sized shed is already enough to boost your home value. This is according to a survey conducted among property professionals. With more than thirty percent of Brits who claim to be spending more time in the garden than almost eight years ago, having a functional and nice shed has also become more in demand now than ever.
Below are some expert tips that will help make your shed an effective space not just for today but for the future as well.
Survey the overall structure
The very first step in renovating an old shed is to survey the entire structure first. This is important especially if your shed has remained unused and unloved for quite some time. The professionals from WhatShed.co.uk suggest that if you plan to renovate your shed, you have to conduct a survey first. You need to survey the entire shed so you can see what part needs repair and which areas need total replacement. The presence of leaky roofs and uneven floor boards could warrant repair or replacement depending on the severity of the issue. If you begin with a solid structure then chances are high that the rest of your shed's build will become smooth and will less likely to cause headaches once you start using it.  These repairs could be your DIY project, that is, if you have carpentry skills. If not, you may choose to hire someone else to do the repairs for you. 
Check the sliding door
If your shed is made of metal then chances are it already needs some fixing. Metal sheds usually have sliding doors as opposed to pull-out doors that are common among wooden sheds. But, if your shed is old, you may find that your sliding door has been damaged, broken or has already fallen out of place. Sliding doors often have small plastic parts that help keep it in place but if these too are broken then you may have to replace the door instead. If the door is still intact and just needs the small parts to be replaced then do it. You should also check the tracks where the sliding door sits to make sure it is not damaged and make the sliding door function smoothly.
Fix the floor
Your shed's flooring can greatly make a difference not just in terms of looks but it also largely dictates how comfortable and functional it can be. A shed that has damaged flooring can pose tripping hazards and any other dangers. However, a shed should be devoid of dingy mess, dirt and damages to make it look more inviting and functional. If its damage is not too much then small repairs can be done. But, if it needs total replacement then better do it right away. If your shed floor is made of concrete slab then you would definitely be stepping on a cold floor.If it is made of concrete you may not be able to stay longer in your shed because your feet easily feel tired on the hard floor. If it's too slippery, then the shed will not be usable during the wet season or you run the risk of having an accident.
You can use epoxy coating to spruce up and seal your concrete shed floor. Just do not forget to also buy the non-slip additive for your epoxy coating to prevent the floor from becoming slippery when wet. Another great option would be to use cement sheets that work well with many types of shed floors. The best thing about cement sheets is that they are durable and moisture-proof. It also provides a high level of stability. If your shed needs a subfloor, then choose plywood flooring sheets. In fact, you can have lots of options when it comes to giving your shed floor a new look and a new life. Choose the one that suits your budget, type of shed and the level of comfort that you want to achieve.
Re-shingle your shed
Reshingling your old shed is a must especially if water has been found dripping through its roof. Otherwise, whatever you put inside your shed is all at risk of getting wet and rusty when the rainy season comes. Shingling may entail stripping first your old roofing materials, followed by the application of roofing paper and then the layering of shingles. But if you are not confident about your skills, an expert on this can be hired. If shingling is done properly and if you use thick shingles, then your shed could last for decades without the need for you to worry about leaks and drips. These thick shingles are able to withstand high winds and heavy rains although they can be pretty much expensive. 
Install a thermal insulation
A thermal insulation would make your shed highly functional because it will allow you to use your shed all year round. Choose a specially designed insulation that will help ensure that your shed will remain cool when the heat of summer comes while also keeping it warm when winter comes. Another benefit of having thermal insulation is the amount of money that you will be able to save on heating during winter.
Create on-the-wall storage spaces
If your shed is big enough to be able to house everything you need to, then storage spaces won't be much of an issue. However, if you will be renovating a small shed then you need to create on-the-wall storage spaces. One way to do this is to kit it out using shelves and hooks. This way, you can just hang your power cables on the hooks. You can also organize your paint brushes and any other gardening tools on these shelves and hooks that would otherwise only take up much space on the floor. You may also need to install sturdy hooks that are capable of storing a heavier tool or equipment. If you have little children, make sure that these hooks are placed high enough so they couldn't easily reach these tools for the sake of safety.
Ducted Heating: The Ultimate Guide to Efficient Home Heating
As winter approaches, the need for an efficient and reliable home heating system becomes more important than ever. With numerous options available in the market, it is crucial to choose the right one that suits your needs, preferences, and budget. One popular and effective option is ducted heating. In this ultimate guide, we will explore the ins and outs of ducted heating systems, their energy efficiency, installation, maintenance, and cost, as well as their benefits. So, let's dive in and discover if ducted heating is the right choice for your home.
What is Ducted Heating?
Ducted heating, also known as central heating or forced air heating, is a type of home heating system that distributes warm air throughout your house via a series of ducts and vents. The main components of a ducted heating system include a heating unit, insulated ducts, vents, and a thermostat. The heating unit, usually powered by natural gas, heats the air, which is then circulated through the ducts and released into the rooms through vents. The thermostat allows you to control and maintain a comfortable temperature in your home.
Types of Ducted Heating Systems
There are two main types of ducted heating systems: gas ducted heating and electric ducted heating.
Gas Ducted Heating: This type of system uses natural gas as its fuel source, making it a more energy-efficient and cost-effective option. Gas ducted heating systems are also better for the environment, as they produce fewer greenhouse gas emissions compared to electric systems.
Electric Ducted Heating: Electric ducted heating systems use electricity to heat the air. While they are generally more expensive to run due to higher electricity costs, they can be a suitable option for homes without access to natural gas or for those who prefer not to use gas for heating purposes.
Energy Efficiency and Environmental Impact
Ducted heating systems are known for their energy efficiency, especially when compared to other heating options like space heaters or electric baseboard heaters. Gas ducted heating systems, in particular, are more energy-efficient and environmentally friendly than their electric counterparts, as they produce fewer greenhouse gas emissions.
To further enhance the energy efficiency of your ducted heating system, consider the following tips:
Choose a high-efficiency heating unit with a high star rating.
Properly insulate your home to reduce heat loss.
Regularly clean and maintain your system to ensure optimal performance.
Install a programmable thermostat to better control your home's temperature.
Installation and Maintenance
The installation of a ducted heating system should be carried out by a professional to ensure proper setup and safety. The installation process typically involves the following steps:
Assessment of your home's heating needs and determination of the appropriate heating unit size.
Installation of the heating unit, ducts, vents, and thermostat.
Testing and commissioning of the system to ensure proper functioning.
Maintenance of your ducted heating system is crucial for its efficiency and longevity. Regular maintenance tasks include:
Cleaning or replacing air filters.
Inspecting and cleaning ducts, vents, and the heating unit.
Checking for gas leaks and proper combustion in gas ducted heating systems.
Cost of Ducted Heating Systems
The cost of a ducted heating system varies depending on factors such as the type of system (gas or electric), the size and efficiency of the heating unit, and the complexity of the ductwork and installation process. On average, the cost of installing a ducted heating system ranges from $5,000 to $10,000, with gas systems generally being more cost-effective than electric systems.
Operating costs will also vary depending on factors such as energy prices, the efficiency of your system, and how well your home is insulated. However, due to their energy efficiency, ducted heating systems can help you save on your energy bills in the long run.
Benefits of Ducted Heating
Ducted heating systems offer numerous benefits, including:
Energy efficiency: Ducted heating systems are generally more energy-efficient than other heating options, helping you save on energy bills.
Even heat distribution: Ducted heating provides consistent, comfortable warmth throughout your home.
Customizable temperature control: With a programmable thermostat, you can easily control and maintain the desired temperature in your home.
Quiet operation: Ducted heating systems operate quietly, providing minimal disruption to your daily activities.
Improved air quality: With proper filtration, ducted heating systems can help improve indoor air quality by removing dust, allergens, and other pollutants.
Choosing the Right Ducted Heating System for Your Home
When choosing a ducted heating system for your home, consider the following factors:
Type of system: Gas or electric? Choose the one that best suits your needs, preferences, and budget.
Size of the heating unit: A professional can help you determine the appropriate size for your home's heating needs.
Energy efficiency: Opt for a high-efficiency system with a high star rating for maximum energy savings.
Installation and maintenance: Ensure that your system is installed and maintained by a professional for optimal performance and safety.
Conclusion
Ducted heating systems offer an energy-efficient, reliable, and comfortable home heating solution. With even heat distribution, customizable temperature control, and quiet operation, ducted heating can be an excellent choice for many homeowners. However, it is essential to consider factors such as cost, installation, and maintenance when deciding if ducted heating is right for you. By carefully evaluating your needs and preferences, you can determine if a ducted heating system is the perfect fit for your home.