Gaming Industry is Expecting a Bumper Holiday Season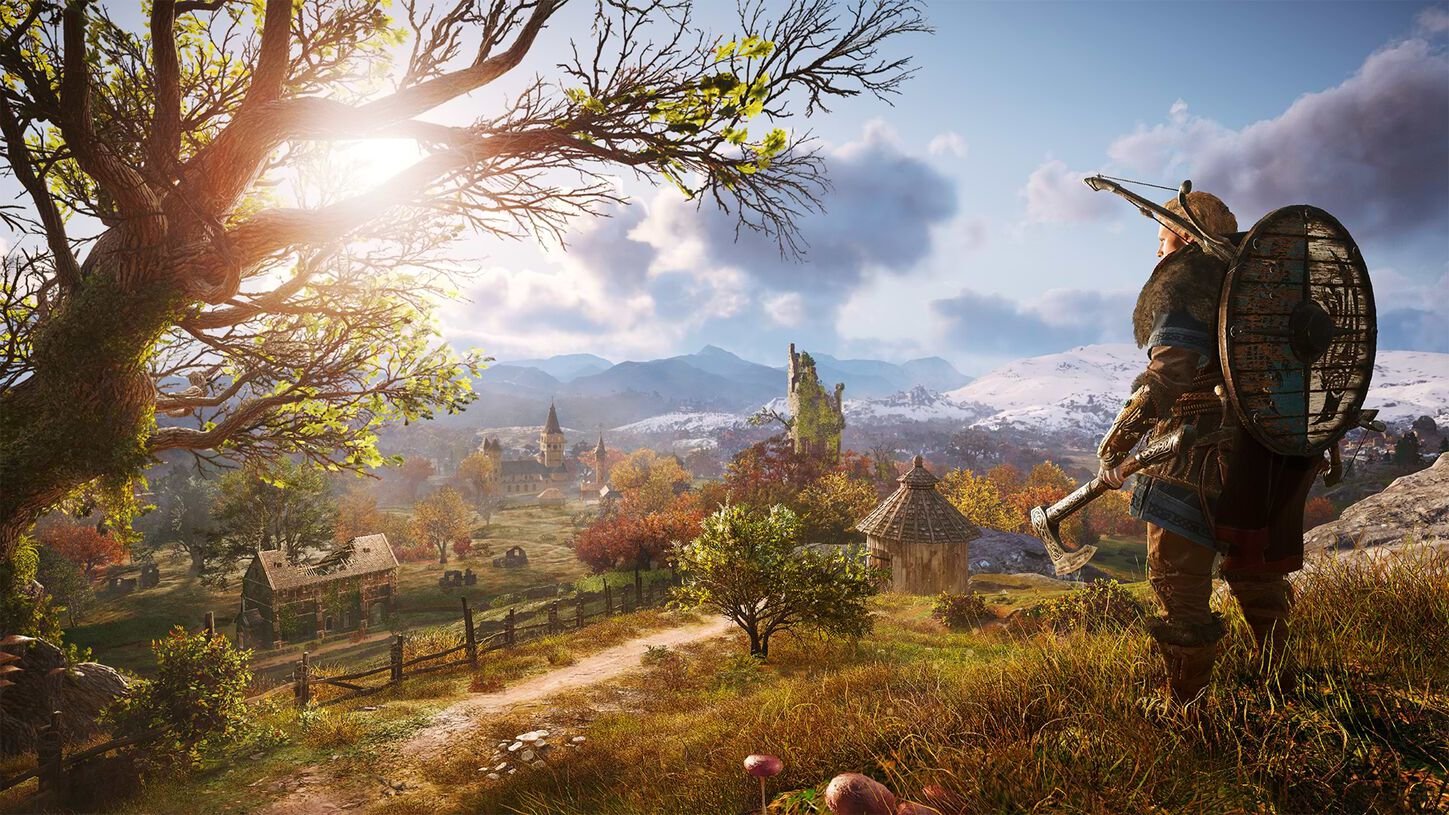 Caption: Console sales are expected to explode in 2020
The final few months of the year are always the most lucrative for the gaming industry. It's a time when more people are spending time away from work to relax for a bit. 
It's the season when many spend time at home playing games on their consoles, computers, and smartphones. It's not just the stereotypical gamers doing this either, this is an activity enjoyed by those of all ages, genders, and backgrounds. 
For example, AAA titles like Call of Duty: Black Ops Cold War will appeal to fans of shoot 'em up games, while Mario Kart 8 for Nintendo Switch is a great option for gathering people together around the TV. Online poker games are also a popular option, particularly since they can be played on a smartphone or tablet from anywhere in the house. 
Games, consoles, peripherals, subscriptions, and gift cards make for coveted gifts, further helping to drive up revenue. Let's see how the situation looks like this year.
2020 Will Be Different
In 2020, things will be a little different. The gaming industry has seen explosive growth lately and this year's holiday season will see the release of the latest generation of game consoles. 
More and more people are turning to mobile games, which is helping to drive record revenues for publishers. This is expected to grow even further in the final few months of the year. 
The iGaming industry, which offers online poker, sports betting, and casino games, is enjoying growth throughout the United States as more states pass legislation that permits gambling in their states. 
New Consoles
The PlayStation 5 and Xbox Series S and X went on sale in mid-November, with the typical fanfare and excitement. It will mean many will spend the rest of the year either hunting down the few remaining units or playing on their new machines. 
Analysts at the Japanese company SBBIT predict that the Sony PlayStation 5 could sell between 200 and 300 million units over its lifetime. That would make it the best-selling console of all time. 
Sony itself expects it to shift around 6 million units by the end of winter, with much of that figure comprising holiday sales. 
Existing Consoles
Existing console and PC games are also enjoying longer lifespans thanks to regular updates and microtransactions. These small and regular payments from gamers are helping to bump up the revenues of major publishers like Electronic Arts and Take-Two.
In May, EA reported record revenues at the end of its 2019/20 financial year. Its Ultimate Team feature, which is where most of its microtransaction revenue comes from, reached $1.49 billion. That's almost triple the figure from five years ago. 
Meanwhile, Take-Two, the company that publishes hits like Grand Theft Auto, Red Dead Redemption, and NBA 2K saw its profits skyrocket by 116% earlier in the year. Building on strong growth in previous reporting periods. 
The company saw "in-game spending" rise by 34% in its last financial year. In August last year, it reported generating over 58% of its revenue from these transactions. 
By continuing these trends, the industry is in for an incredibly strong holiday season in 2020. 
iGaming
The iGaming industry is at different stages of its life cycle in different regions around the world. In Europe, where legislation is friendlier towards this type of entertainment, the industry is already well-established.
Gross gaming revenues (the money left from wagers after winning bets have been paid out from casino games will surpass €20 billion for the first time this year, while online poker is also enjoying steady growth. 
While in the UK and other European nations, playing games like Texas hold 'em and Omaha hi-lo through sites like 888 poker has been commonplace for more than a decade, the US market is still opening up. Several new states have legalized online poker and other casino games over the last year, so more people than ever before will be able to enjoy them over the holiday period.
In states like Pennsylvania, where the refurbished gaming laws have been in place for a couple of years, revenues from online poker, slots, table games, and sportsbooks have been rising steadily. 
In states like West Virginia, where online casinos were first permitted just a few months ago and poker expected to follow suit, this will be the first holiday season where such gaming has been possible. It's therefore likely to be a bumper year for operators in these states. 
Mobile Gaming
Mobile gaming has seen the most growth over the last few years. Helped by the almost universal adoption of smartphones by the public, mobile games come in the most accessible format. 
The ease of use and flexibility offered by mobile games and the much wider variety of titles makes them appeal to a broader demographic. While consoles were traditionally targeted at males under 30, today, 86% of people over 55 have played a game on their smartphone at least once. 
Casual and "hyper-casual" games are the biggest driver of this growth. They're easy to play, don't require a commitment of hours at a time, and can typically be repeatedly played over and over.
Examples of these games include the popular Candy Crush Saga, Super Mario Run, and Fruit Ninja. 
It's not just casual games though, Fortnite, PUBG Mobile, and Call of Duty: Mobile have each garnered huge user bases by bringing console-like features to the smartphone and tablet format. 
Call of Duty: Mobile broke records in 2019 and again earlier this year when it gathered more than 100 million downloads in its first week and over 250 million eight months later. 
Conclusion
The gaming industry is set to have a bumper holiday season in 2020, ending an already lucrative year on a high. The success can be seen across the board from online poker to the PlayStation 5, and it sets the industry on a good footing for 2021. 
Mobile gaming to generate $50 billion+ revenues by 2024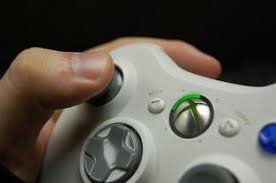 As we enter a new decade, there's a powerful new leader emerging in the global gaming industry: Mobile. Consoles are no longer king, as more and more people across the world are turning to their smartphones and tablets to play their favorite games. So great is mobile's influence on the gaming industry, that it's expected to generate a massive $52 billion in revenue by the end of this year (2020), increasing to as much as $56.6 billion in value in 2024. 
Mobile revenue increased by almost 20% since 2017
At the end 2019, mobile gaming app spend accounted for 60% of the total global gaming market, generating a profit of $16.9 billion from $49 billion total revenues. The most lucrative verticals being mobile versions of online casinos/poker rooms, augmented reality apps, eSports games, and hyper-casual apps.
Comparing this to the 2017 figures of $44.2 billion in revenues, shows a clear growth of 16% within less than two years. According to industry experts, the industry will grow at an additional rate of 2.1% per year for the next four years.
In terms of the power players, China is the dominant force in the market, with statistics indicating the region will generate almost 40% of 2020's total gaming revenues at $19.9 billion. Next up is the United States, which is expected to generate $10.1 billion in 2020. Japan is the third most powerful market, with revenue predictions of $6.4 billion, and South Korea and the United Kingdom make up the rest of the top five with projected revenues of $2.2 billion and $1.4 billion.
Breaking down the numbers
As global revenues have shot up in the mobile gaming industry, so too have the numbers of mobile gamer. According to research published by Statista, the number of mobile gamer in the world has been increasing by 100 million a year since 2017. That year, there were 1.1 billion people in the world playing mobile games, while in 2019 that figure increased to 1.2 billion. At the end of this year the total number of global gamer is predicted to hit 1.4 billion, increasing to over 1.7 billion in 2024. 
Millennial gamers (players between 25 and 36 year old) were the demographic that held the largest share in 2019 at 36%, but breaking down the numbers according to genre also shows a clear split by gender:
Immersive hardcore games, which are designed for long gameplay and are similar to console titles, are largely played by male gamers, who account for 91% of global users.
Midcore mobile titles like Asphalt 9 and Plants vs. Zombies are also preferred by male players, making up 87% of global users.
The casual genre, which includes iGaming, is dominated by female players, who account for 58% of global users.
And the lightweight hyper-casual genre is also a vertical dominated by female players at 63%.
The allure of mobile gaming
In less than three decades, mobile gaming has risen from being a novelty to a multi-billion dollar industry, developing hand in hand with our increasing reliance on smartphones, tablets and mobile technology. Each year, smartphones are becoming more and more powerful, providing a wealth of opportunity for both mobile game development and smart monetization of the mobile gaming landscape.
In the past few years, the industry has already seen the emergence and development of powerful verticals like iGaming and eSports, and now major global brands are also becoming involved in the gaming space.
Entertainment powerhouse Marvel has just released its first open world multiplayer RPG for mobile in partnership with Net-marble, Marvel: Future Revolution. This ambitious free to play title weaves together the different worlds, characters and landscapes that make up the Marvel Comics universe; enabling games to play as superhero characters like Spider-Man, Captain Marvel and Doctor Strange as they deal with the aftermath of the Convergence. 
Meanwhile, global coffee house chain Starbucks is attempting to tap into the Augmented Reality (AR) trend with the release of its mobile game Star-land on iOS and Android. Sort of like a Pokemon Go for coffee lovers, the game, which can only be played twice a day, features a real world star hunt and gives gamer the chance to win rewards and prizes.