How to manage business franchises with your repair shop software?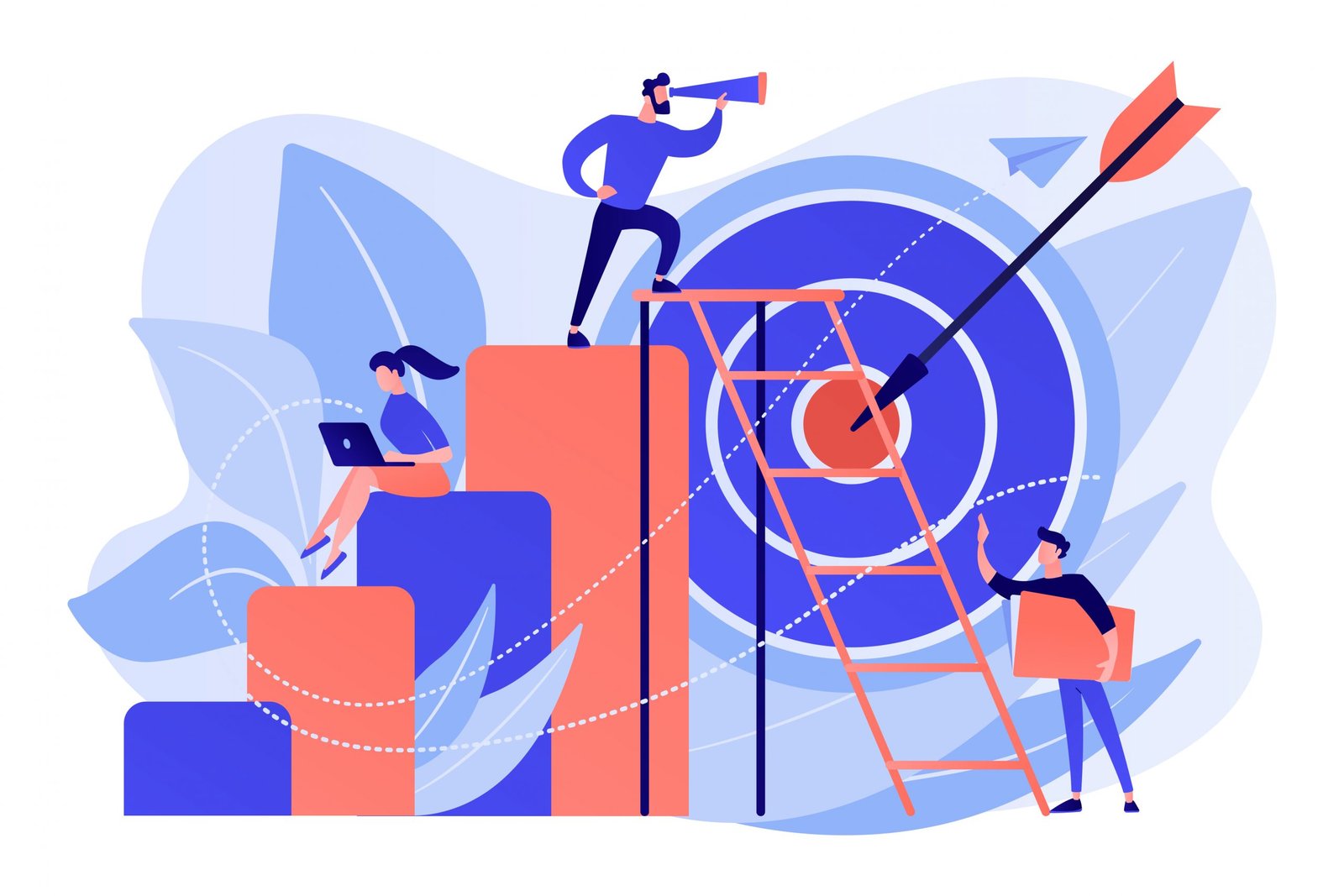 Venturing into business franchising
You want to expand your repair business through franchising. But still, you are indecisive about whether you can manage it or not. 
Business franchising is a common strategy to extend your business. You sell your business name to a third party and generate revenue out of it.
So you are not only expanding through the franchise system. But you are also earning out of the profits of your franchises.  
But the tricky part of adopting a franchise model is its management. You need to manage all of your repair business franchises vigilantly.
For this, you can get help through repair shop software. So software can serve the purpose. How? Here you go.
Why do you need repair shop software for your franchise?
Customers want to have a uniform and consistent experience at all your shops. The expectations they have associated with your brand name must be the same in every shop.
The best solution is to use repair shop software for your repair business.
To manage your repair business effectively, you have so much on your plate:
You need to manage your employees.

You need to manage repair tickets.

You have to look into your inventory, invoicing, and other essential tasks.
Most of the repair shop franchises use the same software. So a new franchise must use the same POS software. By this, they will be able to monitor all stores through the same POS.
For instance, POS software: RepairDesk allows you to manage all your operations through the same software. As a result, you can not only manage your customer, inventory, and employees but market your business effectively.  
To run all your franchises smoothly, transparency in your sales and operations is vital. You can accomplish it by integrating your franchises into your software.
So it's imperative to use efficient POS software which allows you to integrate all your franchises. By this, you can keep track of all sold tickets.  
Business franchise fee
Once you allow franchisees to run their repair shops with your name, charge them a franchise fee. For using your brand name, they need to pay you. Franchises need to pay you monthly, quarterly, or yearly for using your brand name.
Repair shop software can significantly help you in multi-store management. For example, you can easily add details regarding the fee for the franchise of your business.  
You need to set calculation criteria for charging a certain percentage of total sales, net profit, or getting payments from your franchise.
After this setup, the software will allow you to keep track of franchise fees from the report of multiple stores. You can even set a particular time in the search filter. And can view franchise fees against each franchise.
Manage your inventory
Another crucial task for your business franchise is inventory management. You are the leading store owner, so there is a liability on you. You must keep a check on the inventory of your franchises. Knowing about low stock will help you supply to them.
You can also get a low stock alert. It will make you aware of which items in your inventory are running out. After this, go to the transfer inventory module on the settings of your main store. And transfer orders to your franchises.
You need to order abundant stock in your main store. And then send it to your franchises. With this strategy, you can cut the travel cost and save your money.
Or if your POS software is efficient enough, you can integrate it with your vendor. This integration will streamline your processes and enhance your productivity.
Like a POS software RepairDesk, it is providing intelligent solutions through vendor integration. Integrating the software with vendors like MobileSentrix and Injured Gadgets helps them to manage inventory.
Store reporting
You can also view the multi-store report. It will help you to view the sales breakdown of individual stores. Multi-store reports summarize everything that is happening at your franchise stores. 
You will be able to see the complete and category-wise report. It tells you exactly how much you are earning from selling products, repairs, and trade-ins. One detail report covers everything.
You can also discover your top-selling products and the products which are not selling. Likewise, you can also know about your underperforming and good-performing employees.
With minimal effort, reports will provide you a complete view of your shops. And it will ultimately help you improve your results. You can use the data to make wise decisions.  
Intercompany billing
Intercompany billing helps you to earn profit. You can configure profits on inventory transfer. It allows you to set up a percentage or specific profit margin on every product category in your main store.
After this, profit will be added to the cost price of products whenever it will be added for transfer orders.
There is also a blend of low stock reports and transfer orders in the inventory transfer module of your cell phone repair shop software. It helps populate transfer orders straight from the standard stock reports of the store.
It helps you to create transfer orders instantly from inventory settings on the main store.  
To smoothly run all your franchises can be challenging. 
But you can get intelligent solutions through a repair shop software. You need to know your business in-depth. 
We hope all the above tips give you a clear picture. And you will be able to understand the importance of repair shop software in business franchising.
Meta Description: A good repair shop software helps you to manage operations off all your franchises seamlessly. You will be able to replicate your repair business successfully.
7 Effective Solutions For Main Challenges Of Usability Testing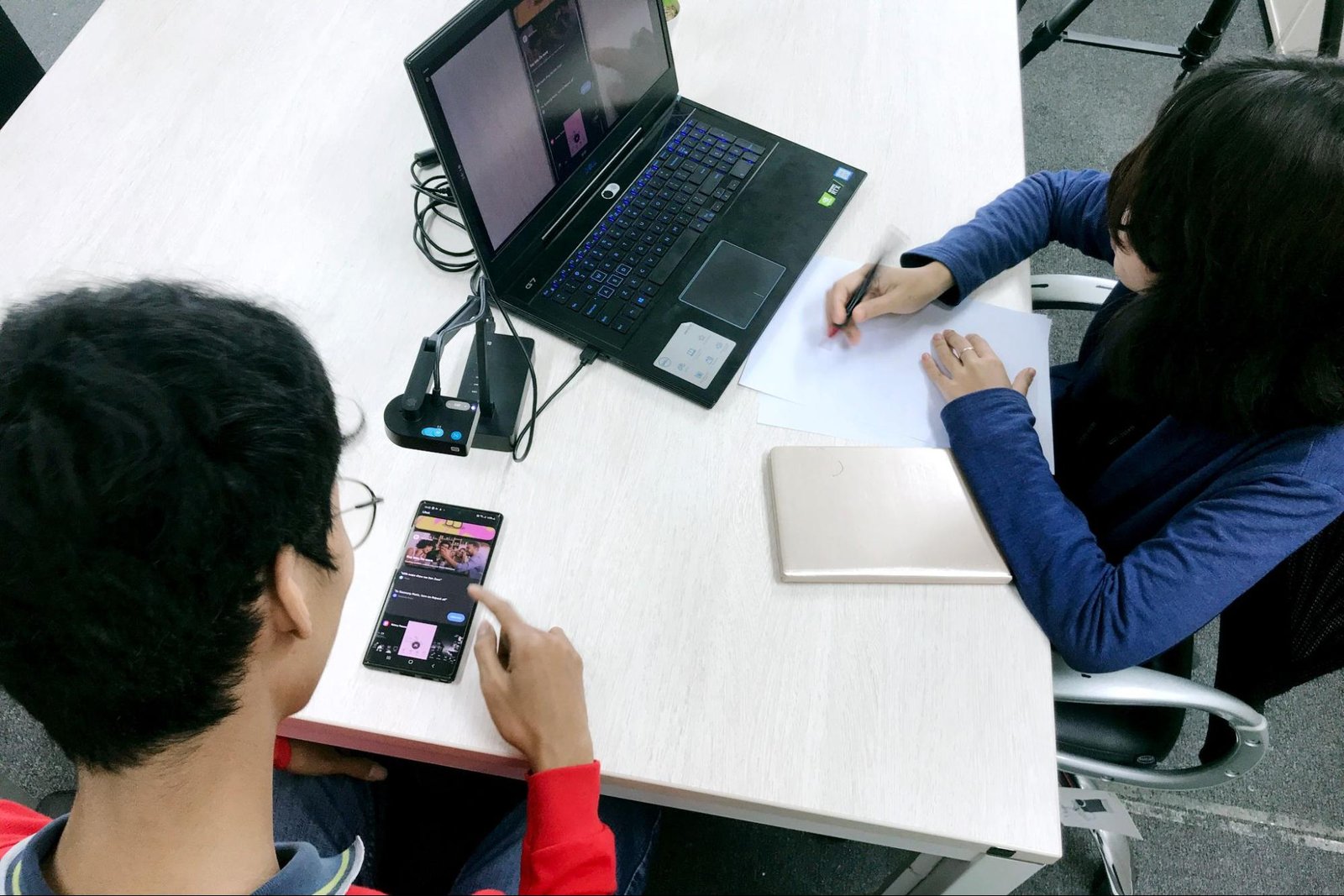 The digital concept has revolutionized more than ever. Especially, the introduction of mobile technologies and advanced digital assets such as websites, software, and applications have completely changed the virtual world.  
Nevertheless, the huge exposure to technology has made the users smarter than ever which leads to the fact that "Improving customer experience can raise KPIs by over 80% while a good user interface can increase websites' conversion rates by up to 200%." On the other hand, poor user experience is one of the most significant reasons for business loss which can be explained through the fact that 90% of users will leave a site solely due to bad design. 
In short, working on usability testing is an extremely important process to foster. Especially, when you need to cultivate a sustainable business impression while retaining the user base, usability testing allows you to stay ahead of your competition. On the other hand, working on usability testing is not as simple as testing the functionality of all the features. Rather it is an approach that works on checking the overall user experience offered by an application or software which ultimately contributes to the conversions.  
Therefore, it becomes necessary that testers should have a clear vision of all the potential usability challenges that they might need to deal with on their way to creating a competitive product. In this blog, we will try to underline 7 of the most significant challenges that testers encounter on their way to creating products with perfect UX. Also, we will aim at sharing the relevant solutions to all the challenges listed in order to help our readers on checking our products for great usability.  
Let's begin! 
Defining Clear Objectives 
The most basic challenge that QA testers may encounter on their way to usability testing is having no or lack of direction on objectives. Moreover, a project that has no objectives could allow testers to pick a wrong approach to the test process which may lead pointless recommendations to surface.  
The Solution 
Losing the initial direction is normal and if testers have the right understanding of the steps that they could take to overcome usability issues, things can be much easier. Some of the few important things that testers could do to meet the defined objectives include: 
Understanding the most important areas of interest that might affect UX 

Understanding issues that cause impact to the organization 

Understanding the most realistic implementations that could affect the usability metrics.  
Recruitment Of Testers 
Though testing does not need you to work on large sample sizes, it is necessary to recruit the right testing team. Inability to accommodate a team of experts that do not have the right understanding of the test process could make you skip all the usability issues. In other words, skipping on the basic usability issues and missing testers with the right attitude may lead to loss of content. 
The Solution 
Understand your target audience at priority in order to find the focus of the test process 

Define a list of complete screening requirements that you should follow to find the right team of testers 

Avoid using a team of testers with the same skill to avoid any chances of missing usability scenarios.  
Set The Right Tasks 
Another significant challenge which is associated with usability testing services is the inability of the test team to set the right tasks. Since the whole idea with usability testing is to generate more value and money from the product, testers working on a predetermined document may not able to identify all the realistic issues of the system under test. For instance, a team of testers pursuing only the prewritten benchmarks of usability may not be able to use their potential to at fullest when it comes to checking a system from varying user perspectives. 
The Solutions 
The primary step that testers should take is leading the exploratory work. It will help to find the most important factors that might hamper the usability of the system.  

In case, testing is done on some prototypes, the testers should ensure that the prototype must offer a realistic journey to testers for effective testing.  

It is always a good idea to start with no direction as it opens more dimensions to research and avoids leading testers to where developers want them to go.  
Organizational Involvement 
Usability is meant to create the most dynamic and flexible user experiences depending on the varying attitude and usage patterns. Since the process is hard to articulate, UX research that does not involve the stakeholders does not allow organizational buy-in on any updates and actions required by testers.  
The Solution 
Ensure engagement of key stakeholders right from the beginning of the test process to meet the research objectives.  

Make sure stakeholders are part of the research and understand the research results to assist and encourage developers and testers on moulding the existing models.  

Research discussions must be fostered within the organization to get multiple evidence drawn from the research interpretation from pieces of evidence drawn from the research interpretation. This can even help testers to get a quick agreement on identified issues and required actions.  
Planning The Format Of The Test 
Another common yet big challenge that testers have to face on their way to usability testing is sparing no time to format the test. It is necessary that testers should measure the resources available to plan the nature of the test which can be moderated, unmoderated, which further involves silent observation or constructive interaction.  
The Solution 
Testers should define clear test format guidelines depending on the product.  

If a test is moderated, the users involved in the test must be clearly instructed on the nature of the test. 

It can even help to cut the discomfort that testers might need to experience on their way to conducting usability tests.  
Quick Tip: It is necessary that testers must plan in-person usability testing as gives the ability to read the user's body language and maintain consistent contact with them which is not possible with unmoderated testing or testing efforts that are worked remotely.  
Define Tasks Within Test 
The entire response and reaction recorded during a usability test depend on the information presented to the users. Therefore, it is necessary that testers should not create biased tasks for the user groups. Though such practices help you yield positive outcomes with the test results, it leaves no scope for progress and keeps all the error points open.  
The Solution 
Developers and Test team should plan tasks that are open/exploratory, closed/specific, as well as those that meet middle grounds 

All the open-ended tasks must be shared with users with minimum information on how to perform.  

All the closed-specific tasks and tasks with middling complications must be shared with the client to test any limiting scope of interpretation and confusion.  
No Dry Runs 
Last but not least, usability testing must be worked with space for dry runs. It is more about planning the rehearsals for the tests to ensure everything should go as per the defined plan. Moreover, a dry run even helps you find the time required to complete the test and cuts any chances of surprises that you may encounter in the middle of real tests.  
The Solution  
The

 internal teams should work on running the pilot tests before the final usability tests.  

The pilot tests must be conducted with members of the team that have no or minimal knowledge of the product under test.  

The insights from pilot tests should be used to define the schedule for the real-time tasks and their priorities. 
The Crux 
When it comes to usability testing, the inability to work on a well-defined usability test format would leave the stakeholders deprived of the product success that otherwise can be achieved when tested properly. However, the need to create meaningful outcomes with usability testing does not demand much.  
One of the most important factors that test teams or QA companies should keep in mind when working on usability testing is to overcome all the aforementioned challenges. Besides, there are certain best practices or characteristics of usability testing tasks that could help yield the desired value.  
Always propose a task to the users and not the questions 

Make sure you are highly specific to the users 

Test teams should avoid any instruction sharing with the users  

It is vital that users must have their own space when working on tests or writing feedback.  
Sticking to these practices could help uncover the potential problems related to user experience and can even help the usability testing service providers to refine the entire process.  
Author Bio: Kanika Vatsyayan is Vice-President Delivery and Operations at BugRaptors who oversees all the quality control and assurance strategies for client engagements. She loves to share her knowledge with others through blogging. Being a voracious blogger, she published countless informative blogs to educate audiences about automation and manual testing.
Busting Myths Surrounding The Virtual Events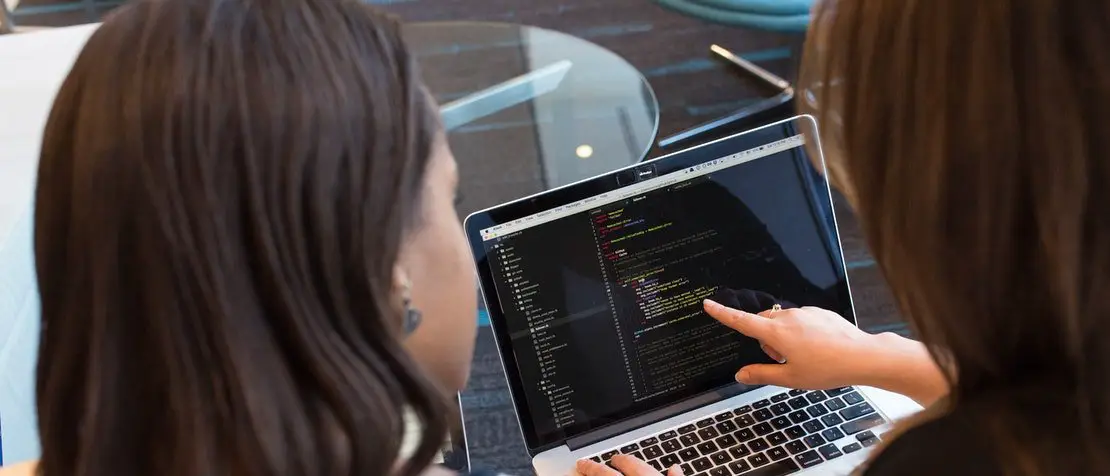 The virtual events train has been running non-stop since its inception. Many people have hopped onto its carriages after seeing the benefits of the virtual events. Still, virtual events are relatively new to many people. The myths surrounding virtual events make people decide against hosting virtual events because they think it won't be worth it. But, the truth is, if you approach the virtual and hybrid events on Almond Virtex in the right way, no one or nothing can stop you from hosting it being incredibly successful. If you still doubt virtual events because of their myths, we are here to bust them for you and change your perception of them. 
People hate attending online events

.
On-site events have been a mainstay for decades now, and even though virtual events existed, they hit their stride in 2020 when on-site events were forced to stop because of the Covid-19 pandemic. But surprisingly, the virtual events rubbed people off with their ease of handling and cost-effective ways. The attendance of virtual events registered was staggering, with 50% of event organizers reporting an all-time high attendance for their events. 
The virtual events helped to break the demographic and geographic barrier and are enjoyed attending by all. Attendees know that they have access to immense knowledge from the comfort of their smart devices. People who previously avoided virtual events on purpose or were forced to avoid them are now enjoying them.
Virtual events involve a lot more work

.
Planning a virtual event indeed comes with hard work, and some of that work isn't required for a physical event, but vice versa: there is work you do for a physical possibility that isn't needed for the virtual event. For example, you need to hire a venue, vendors and organize accommodation and transportation partners for a physical event. None of this is necessary for a virtual event because people won't be heading anywhere outside their homes. 
It can be said that the amount of work required is similar but only focused on different areas with an online event. Instead of deciding the venue and all of that, you'll be working with a virtual event platform hosting the event for you. The work will be simplified if you opt for an all-in-one excellent virtual platform.
Some people think planning and setting up an entire event virtually is too complicated because everything revolves around technology, and one small mistake can pull curtains occasionally. But again, hosting a virtual event instead of a physical one means shifting the focus. Virtual events are not complicated at all; they are just different. When you organize a physical event, you don't do everything yourself but have a team of people with experience in various fields. At a virtual event, you do the same thing, only your team is now tech-savvy too. As long as you have the right people on board and do the prep work, you can solve any problems that arise quickly because most of the common issues will be eradicated during the trial runs.
The engagement factor is limited in virtual events

.
It's easy to tell whether attendees are engaging enough or not at major live events, where the most prominent firms try to outdo one another with stunning exhibits. However, you can't observe what your participants are doing during an online event. It can be challenging to encourage engagement at virtual events but not impossible. 
There are many ways in which attendees can be engaged, like Q&A sessions, polls or quizzes, chat windows, 1-1 video conferencing, breakout rooms, and gamification of sessions to chill. Tracking engagement is relatively more straightforward at virtual events than at on-site events. 
Virtual events can't be monetized

.
It isn't easy to believe if you have been working in the on-site events field for a long time to think of how virtual events can be monetized. We agree that when virtual events began, investing in them felt challenging by sponsors and promoters. The exposure and awareness a brand could generate were unknown to sponsors and partners. 
There are plenty of ways to monetize a virtual event and generate revenue for the stakeholders. The organizers are creative and thorough in providing impressive returns to their stakeholders by implementing an immersive experience for the attendees in their virtual events. The monetization mediums can be online advertising, creative sponsorships, meaningful partnerships, networking spaces like breakout rooms & virtual lobbies, event-related emails, virtual booths for sponsors and exhibitors.
Virtual/ hybrid events are the future, and the train will not slow down anytime soon. The comfort of attendees, attracting revenue returns for stakeholders, and valuable data metrics are some of the benefits of virtual events over on-site events. The virtual events provide a seamless experience for everyone. 2020 was a blessing in disguise for the virtual events, which has skyrocketed its popularity beyond words. We hope you have cleared your doubts with our myth-busting abilities to help you to host your perfect and successful virtual event.
Your Guide to Insync EMR Software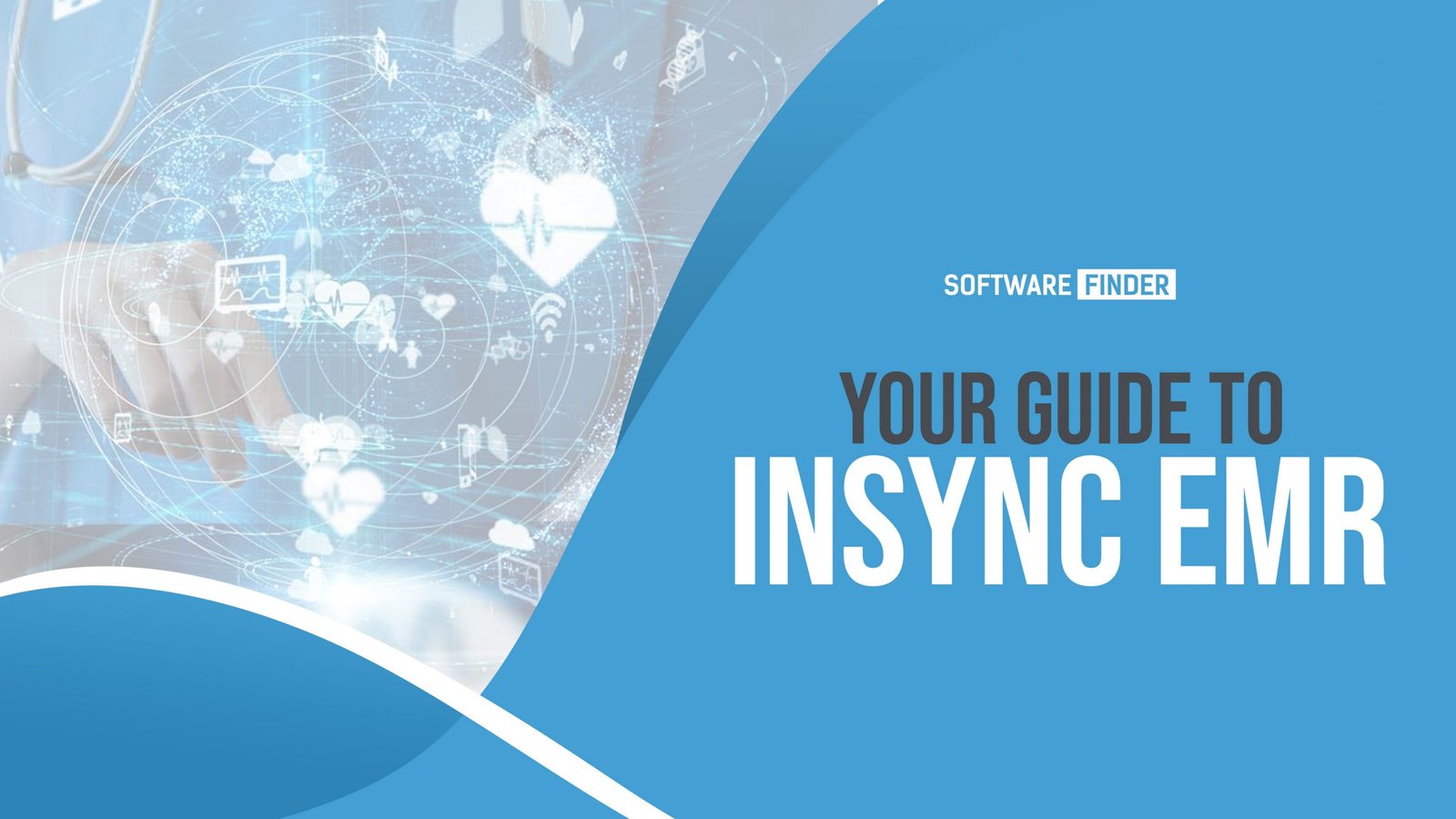 Insync EMR 
Insync EHR software is a healthcare software created in 2002. Ambulatory health companies of all sizes use InSync, from small clinics to multi-site operations. Behavioral health, drug addiction, OB/GYN, and other niche practices utilize this to simplify their processes and accurately track and maintain patient data. It permits a rise in customer traffic on a daily basis without compromising service effectiveness. 
The software's designs, such as entry fields, can be modified. This lets customers customize the service to fit their needs in their specific organizational setting and associated specialties. This also makes it easier to comply with regulations and standards like HIPAA and HL7. Pediatrics, General Medicine, Radiology, Orthopedics, Endocrinology, Occupational Health, and other specialties are all supported natively by the system. 
In this piece, we are going to cover Insync EHR reviews, features, and more so stay tuned to find out everything you need to know about Insync EMR. 
Insync EMR: Advantages and Disadvantages
Advantages
Improved Efficiency: Utilizing the scheduling services, you can make sure all client sessions are planned accurately to avoid disruptions. Process digitization and real-time information allow doctors to concentrate more on customer care. 
Higher Accuracy: To identify diagnosis and give appropriate treatment plans, you can use health statistics, telehealth, and observations to improve healthcare performance. Clinicians have access to all customer records in order to gain a better understanding of the patient's condition. 
Cloud Access: With portable electronics, you can view client medical records on the move and deliver services to people virtually. Clinicians can swiftly edit a clinical chart, demand prescription medications, and exchange texts. 
Improved patient satisfaction: Individuals can use the internet to connect with their doctors, check laboratory reports, and administer their medications, among other things. They can spare time by completing paperwork ahead of schedule for their consultations. 
Disadvantages 
Steep Learning Curve: The software is not very beginner-friendly which can be frustrating at first. It takes a little time to get a hang of it and learn everything.  
Insync EMR: Top Features 
Telehealth: Arrange consultations electronically, look up a client's medical background, and administer medications remotely. Depending on previous medication history or condition, identify any possible drug-to-drug or drug-to-allergy conflicts. 
Patient Portal: Through the patient platform, practitioners can engage with clients via message or teleconference sessions, along with making changes to their medical plans. Laboratory findings can be accessed by both doctors and clients. 
Claims Management and Revenue Management Cycle: For quicker payment processing, you can organize insurance claim filings and minimize rejected claims. To minimize denials, claims are immediately scanned and cleared of any flaws or programming faults prior to processing. Moreover, acquire an evaluation of denial patterns and suggestions on how to repair denied requests, as well as minimize reoccurring rejections, by educating employees on why claims are rejected in the initial phase. 
Card Payments: Transact in a smooth manner to minimize expensive chargebacks and to provide greater client comfort when modifying details and submitting digital transactions. Eliminate the penalties that come with credit cards that have been misplaced or faked. 
Insync: Reviews and Pricing 
Insync EMR Software is a wonderful software that has received a lot of positive feedback and not only that, the software has an average rating of 4.4 out of 5 stars which is exceptional. Users have excellent things to say about the Insync support team. As for the pricing, Insync EMR pricing has not been published by the vendor. If you want to know more about Insync EMR, you can schedule an Insync EHR demo on Software Finder. 
Final Thoughts! 
According to almost all of the reviews, Insync EMR is excellent software. If you are thinking of investing in this software, make sure to first read as many Insync EMR reviews as possible to understand what the current users have to say about this software. Moreover, we would suggest you schedule an Insync EMR demo as well. 
The demo will help you understand whether the features the software has fits your needs or not. Other than that, we would also advise listing down all the features you require in your practice and compare them with what Insync EMR has to offer. Lastly, make sure Insync EMR pricing fits your budget before moving on any further.