How To Repair a Garbage Disposal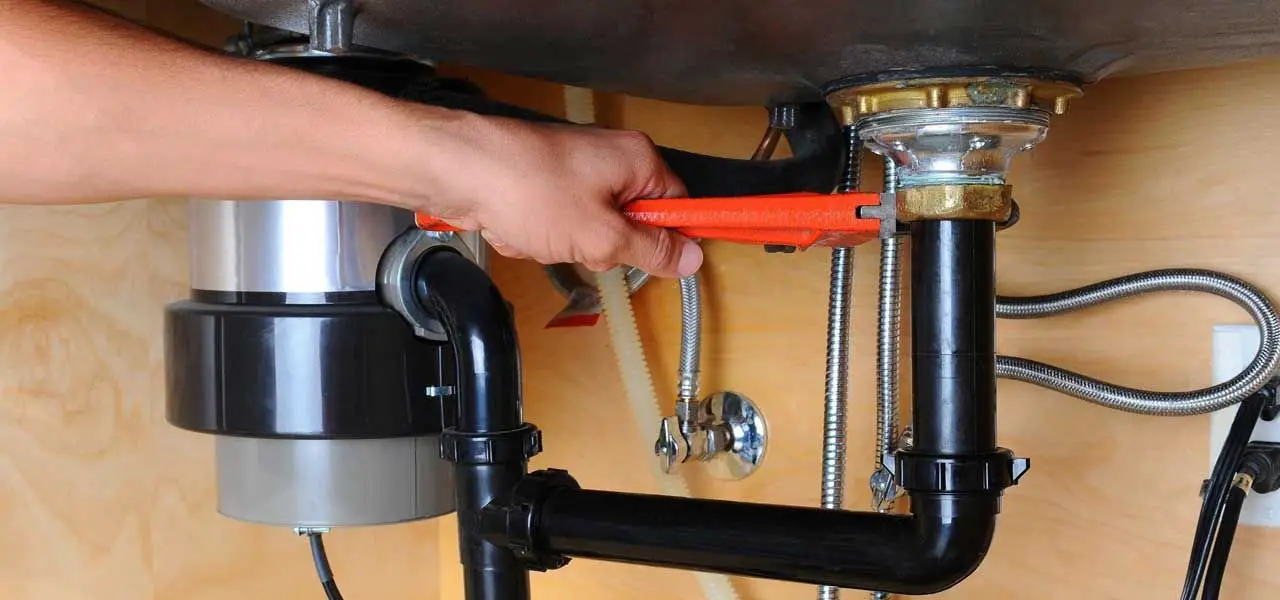 Imagine there is no garbage disposal attached with your sink to stop large chunks of debris from clogging the drain pipe. It's horrible. A garbage great disposal ensures everything drains and reaches its designated place. In return, you need to maintain it and ensure that it will remain in its pristine condition.
But, what if it is somehow malfunctioning and needs repairing or replacement?
This post is dedicated to understanding different issues that often cause trouble to the disposal, how you can repair them at home.
Finding The Problem
As with every fixture or appliance, finding the problem at first reduces the repairing time and puts your mind at ease. It clears the path to solve the problem in a technical fashion.
For ailing garbage good disposal, look for the obvious and concealed symptoms.
Here are some scenarios and the resulting inference;
Does Not Do Anything
This is one of the obvious symptoms that are easy to spot. If your garbage disposal is not even humming or showing signs of receiving power, it means that either the breaker is tripped or the circuit is off, somehow.
Strained Hum Or Noise
If you hear a jammed hum or noise every time you push the button of your garbage great disposal, it means something is stuck inside.
Water Backing Up
In case water is backing up the sink from the garbage great disposal, it means there is something stuck inside the drainpipe of the disposal.
Does Not Grind Well
Garbage disposal cuts the garbage that comes its way into little pieces so that it can move easily through the drain pipes, without clogging anything. If it is not grinding well, then it is safe to assume that something is wrong with the blades.
Leakage
This is another one of the common causes that make it troublesome for owners to deal with garbage disposal. The first thing to do in case of leakage is to find its origin. Look at the joints and connections and determine the source before plugging it for good.
Knowing what is going on inside the garbage disposal can help you in fixing one. Now, let's turn broken disposal into a working one.
Solving The Problem
Before handling garbage disposal, make sure you cut the power supply to save yourself from getting electrocuted. Wear protective gear and mind the safety of other people around you.
Does Not Do Anything
In this scenario, locate the rest button of your garbage disposal. There are chances that it may start working after pushing the restart button. If this does not do the trick, check the power delivery ports.
First, connect another appliance like a beater or blender in the outlet and see it works or not. When an electrical power outlet is not providing the necessary current, go to the circuit board and reset it. In all hopes, this will get your disposal grinding.
Strained Hum Or Noise
When you hear strained noise or hum coming out of the garbage disposal, or if it starts for a second and then comes to a halt, it all indicates something stuck or jammed inside it. In that case, avoid starting garbage disposal over and over as it may burn the motor out.
The culprit here could be some hard material, like bone or a metal piece, that may get stuck inside and causing the jam. Opening the panel and thorough cleaning often does the trick.
If you experience water backing up in your sink, this is the method to get rid of the issue.
Does Not Grind Well
There are three possible causes to this;
You are not running enough water through the garbage disposal. In turn, the grinding process makes too much friction for the blades.

You are grinding materials that should be grounded in the garbage disposal, like metal pieces or sticky items.

The blades of the disposal are not working properly, especially if you hear it running without grinding properly.
For a DIY enthusiast, it is definitely not cost- or labor-effective to deal with any of the scenarios. The best course of action in these cases is to replace the older unit with a new one.
Leakage
Tightening loose connections is the only way to solve this issue. From replacing unions to gaskets or cleaning seals, you need to plug the leak before starting the disposal.
If the unit is somehow noisy or clogged, make sure you clear the lines and pipes to avoid further damage.
Garbage Repair Disposal Cost
The best thing about repairing malfunctioning garbage repair disposal is that you can handle it yourself.
But, there are cases when things are way beyond your expertise, you need to call the professionals, which means paying money for repairing.
The cost of garbage disposal repair varies depending on the make of your hardware, your locality, and the overall fee structure of your contractor.
According to estimates, it takes around $50 to $350 to get a new disposal. Then, there will be installation charges which are dependent on the dealings between you and your contractor.
Garbage disposal is a great help. The ideal scenario is to take care of the hardware by regularly cleaning and maintaining it. Still, if it fails you, you can go through this post to find the cause and solution of its malfunctioning.
Always Hire Stump Grinding Los Angeles Specialists | Best Techniques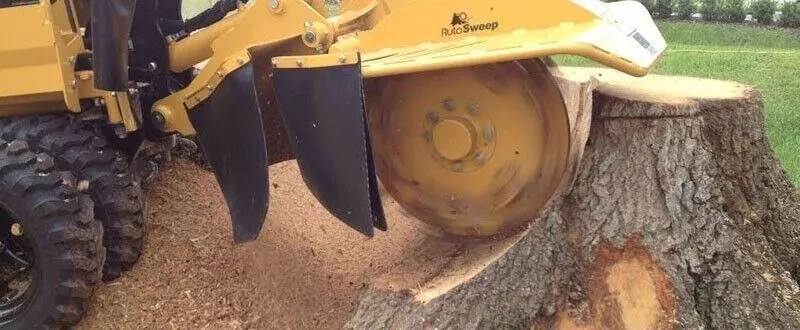 When a tree is removed from your building, you are most likely entrusted with a stump that needs to be removed. Need you to choose to handle this awkward task, don't be surprised if you wind up investing numerous days trying to get the stump out. Here's why we suggest having every one of your tree services done by a Stump Grinding Los Angeles specialist.
Stump grinding is a common action to take when taking care of tree removal. Not only does it remove a remaining product that might pose a safety hazard, but however it also creates a chance to beautify your landscape. Nevertheless, you should consider employing specialists rather than preparing a do-it-yourself project. Below's why this task is ideal entrusted to the professionals.
Stump Grinding Los Angeles Guidelines
Complex Stump-Grinding Machinery
Some homeowners select to rent stump mills and also try to do this themselves. Even though it might seem affordable, discovering how the controls stump grinding machine job and running it securely is not so basic. Some devices are rather complicated, and a professional understands how to do the task successfully and securely.
Protective Gear
Using a stump grinder without essential protective garments is harmful. You must have eye and ear defence when performing this activity. Specialists in Stump Grinding Los Angeles are educated to understand what is needed to keep the procedure risk-free for them and everybody else in the home.
Initial Prep Work
Before any job starts, the area around the stump base must be well-prepared. Specialists recognize what is required to make the procedure quick and efficient. For instance, removing rocks near the base of the stump aids in shielding the grinding tools from damage. The stump may also require to be trimmed close to the ground before using the grinder to make the procedure faster.
Safety And Security Guidelines
Stump grinding does have its risks. A professional has to guarantee that the grinder remains in good condition before the job starts. A defective stump mill can harm the employee and others around the property. Stump cleaners recognize what kind of stumps they can serve and the most effective approach to finishing the job. Kids and also pet dog's ought to be kept away at all times throughout elimination.
High-Tech Equipment
Arborists additionally keep the professional-grade machinery required for Stump Grinding Los Angeles. They may skill in the complexities of safely and also properly running a stump mill. They also understand how to take care of other possibly hazardous devices that may need to execute the job, including backhoes and chainsaws.
Security Equipment
Stump grinding poses numerous security risks. Without the correct practices, timber can become airborne when placed into the grinder, and the equipment makes loud noises that can harm hearing.
Experts will implement the required preventative measures. They'll use eye and ear security and set up short-term obstacles to consist of any flying particles.
Property Preparation
These experts also recognize the concerns that can develop during stump grinding. If things obtain caught in the device, it can cause the device to break down, developing a delay. As such, they'll execute a detailed evaluation of the building before work starts and eliminate any type of rocks, sticks, and other particles.
It's Inexpensive
Considering the price of leasing a stump mill, safety equipment and all other tools may require for this type of task, and the time spent, you can much better off working with stump cleaners ahead and getting the job right the first time. With an expert, you do not need to overwhelm trying to identify how effective equipment like a stump grinder functions or how to run the controls. All these jobs can take care of by somebody that understands.
Quality Cleaning
Arborists dedicate to leaving home looking better than when they first got here. If there's a stack of timber chips from the grinding, they'll transport it away for handling.
You can also have them pile it elsewhere on the residential or commercial property for future landscape design uses, such as mulching. Merely work out the details before the project starts.
Tree Stumps Are Inconvenient
When it comes to landscape design and taking care of your lawn, having a tree stump is bothersome and takes up valuable room. When mowing your grass or utilizing various other devices, it might potentially trigger problems with the machinery and make your gardening duties more difficult than needed.
Eliminating the tree stump can likewise maximize some area to include in the aesthetic appeal of your backyard or to plant a brand-new tree!
Easy Steps To Grind A Stump
Tree stumps are not just an eyesore but additionally a danger for individuals on residential or commercial property. This is why it helps to eliminate them extensively. Among the many methods used, certified arborists think that using a tree stump grinder is an effective way to remove the location. As a leading Stump Grinding Los Angeles supplier, we have put together this overview about stump grinding to help you.
Prepare Your Workspace
Before utilizing the maker, it aids in preparing the site by eliminating any type of rocks and particles from around the stump. Then, reduced the stump as short as feasible with the help of a chainsaw. Enclose the area to keep animals and also individuals far from it.
Relocate The Stump Grinder Right Into Placement
After preparing the work website, position the tree stump mill appropriately to start working. Make sure the angle is comfortable for you. Remember that you might have to transform the height and angle several times when grinding the stump. However, avoid changing the setting of the take care of when the device is on. Make use of the locks on the wheel as well as when required.
Grind A Part Of The Stump
Keep in mind to reposition the mill for more efficiency. It helps to change the angle each time you fall regarding 80– 100 millimetres on the stump. This will certainly aid you in getting the job done quickly.
Reposition The Equipment
When the stump can lower to ground level, push the tools toward the centre of the trunk and secure its wheels in position. Set the take care of at an appropriate elevation and grind it until you wind up with a gotten rid of room.
Cover The Area With Dirt
Turn off the ignition and see that the stump mill may shut off completely. Load the hole with fresh dirt and timber chips to avoid any safety dangers. You can likewise plant turf or any other seeds and rake the layers to help them expand.
Educating Your Team
Ensure operators recognize the equipment and have discovered exactly how to run it appropriately under close supervision. Train operators on the basic general concepts of stump removal and the particular operation of the stump cutter they are utilizing. Any Stump Grinding Los Angeles operator must read and recognize the maker's operator handbook before running the equipment.
Usually, injuries occur when it's late in the day and/or when employees are trying to rush with their jobs. Preventative measures require to ensure safety and security practices can comply with and don't end up being lax throughout these times. Running a stump cutter requires concentration and emphasizing safety and security practices under all problems.