Insider tips to make your garden furniture shine longer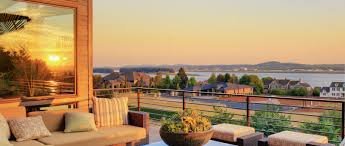 Insider tips to make your garden furniture shine longer
When buying new garden furniture (translated to Dutch: Tuinmeubelen), you naturally want to keep them nice and tidy. Garden furniture can take quite a beating during the harsh winter period, particularly in our cold little country. It is only natural to want your garden furniture to shine even after all the rain, storm and frost it experiences during these winter months. That is why it is important to take certain corrective and preventative measures beforehand. Keep reading and we will spill some insider tips that will ensure that your garden furniture will shine longer than you thought possible!
Tip 1: Maintaining Wooden Garden Furniture
Have you opted for teak garden furniture? Then you don't have to worry about your garden furniture in the winter. Wooden garden sets can easily remain outside all year round as they are manufactured to withstand various weather conditions. The hardwood type, for example, can withstand a huge range of temperature fluctuations and weather conditions. This doesn't mean it will last forever of course; the wood will inevitably age slightly in the form of discoloration. This discoloration can be prevented by treating the furniture with a hardwood oil. This is an environmentally friendly solution that ensures that the wooden garden furniture continues to shine far past its expected lifespan. It also doesn't hurt to clean your hardwood furniture every now and then with soapy water and a soft cloth; this will prevent any green deposits from building in damp areas. While you might think you can take the easy way out and power-wash your wood with a high-pressure cleaner, this is in fact strongly discouraged. While certainly easier and quicker than cleaning by hand, such a high-pressure cleaner will actually do more damage than good, as it tears away at the layer of natural protection surrounding the wood.
Tip 2: Maintain Plastic Garden Furniture
Plastic garden furniture can also remain outside throughout the year. It is often said that plastic generally gets dirty faster, but can always be cleaned easily and quickly. This is one of the major advantages of plastic: you can clean it again and again in no time at all. The only tools you only need are a bucket of soapy water (we recommend you use mild soap) and a soft sponge or cloth. It is important not to use a hard brush for this, as this can damage the plastic with scratches. Dirt and grease can then potentially be trapped in these scratches, so it is key to always handle plastic with soft materials.
Tip 3: Maintain Aluminum Garden Furniture
Nowadays, aluminum is being used more and more frequently as the build material of garden sand lounge sets. Because most aluminum garden furniture is manufactured with a double layer of powder coating, the furniture is well protected against various weather conditions and will remain beautiful for a long time. Aluminum garden furniture also does not rust, and can safely be left outside all year round. If you still feel the need to clean your garden furniture, do so with soapy water and a soft sponge to prevent scratches.
Tip 4: Protect Garden Furniture
To be sure that your garden furniture, especially plastic furniture, survives the winter without any discoloration or damage, you can always opt for a protective cover for your lounge set or garden set. By using a cover, you can rest assured that your garden furniture will continue to shine throughout the year without requiring extra maintenance. When purchasing a garden furniture cover, make sure that it is sturdy enough for the task at hand; this will of course depend on where you live! While the extra protection is definitely great for the furniture, it is important to allow furniture to "breathe" every now and then. This ensures that the furniture does not get damp, as well as letting new air recycle around . In short, when using a protective cover you are assured that your garden furniture will shine throughout the year!


How to Choose the Right Flowers for Right Occasions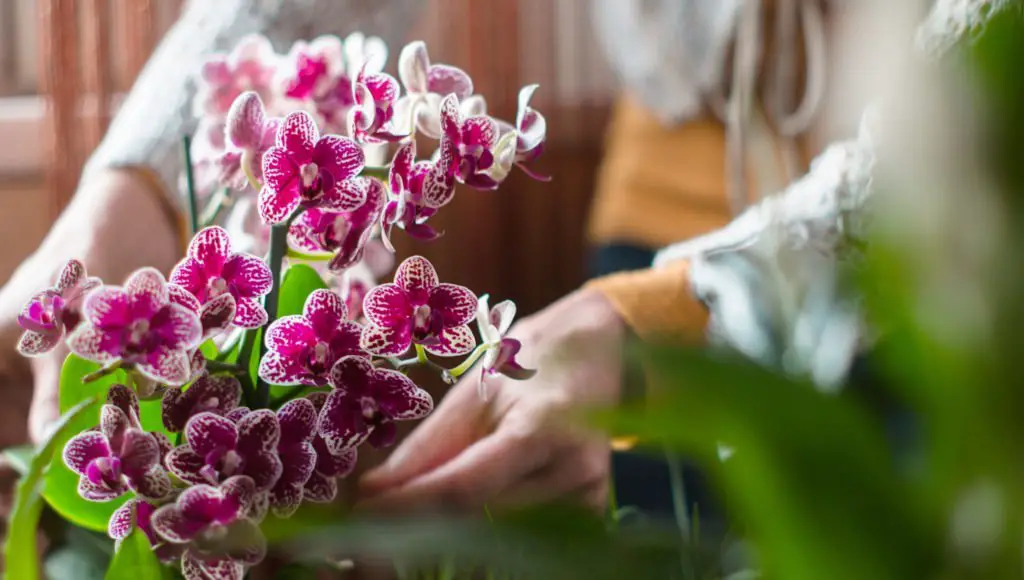 Gifts are an amazing way to express your love and gratitude towards the people that mean a lot to us. Sometimes the feelings that we have for someone cannot be expressed through words, and that's where gifts come into play. They help to strengthen our bonds with the people we love. Each gift has its expression. They are the true reflection of the bond that you hold with the recipient. While it can be extremely fun to be at the receiving end, giving the gift to someone we love can also impart a sense of happiness and joy in our hearts.
Talking about gifts, have you ever wondered why flowers are one of the most precious gifts of all? Well, there can be many reasons behind the same such as the beauty and elegance they hold that can instantly bring a wide smile to the recipient's face. Giving flowers is a gifting tradition that is genuinely loved by every culture out there. Flowers can connect to the recipient's emotions at heart. They are also the best last moment gift to opt for, and so many florists have now opened online that you can now send an online flower delivery in Bangalore or any other city of your choice.
Red Roses:
Red roses don't need an introduction as they are automatically linked to undying, passionate and devoted love between two individuals. The colour red is considered the colour of love. So, whenever you need to express your true love to your crush or your partner, red roses are the ones you should opt for. In addition to this you can also go for red roses on Valentine's day, pair them up with chocolates and they will be the perfect gifts.
Pink Carnations:
You might have seen a lot of people carrying pink carnations on Mother's day. Are you aware as to why these flowers are so popular on this day? Pink Carnations are said to be bloomed first at the same spot where Virgin Mary's tears fell, which is why they are considered the perfect symbol for a mother's love for her child. Pink is usually considered the colour of Love and Sentiments and thus are a great option for mother's day gifts.
Anniversaries are special events that mark a milestone in the life of a married couple. While there isn't a specific flower attributed to the wedding anniversaries, they do have specific flowers associated with different years of the same. For the first anniversary, you can go for Pansy flowers; Cosmos is considered the best for the 2nd anniversary, Fuchsia's for the 3rd anniversary and so on.
Sunflowers:
Whenever someone in your close circle is unwell, flowers can truly help to brighten their dull day at home or the hospital. Flowers bring new rays of hope for the injured or sick individual, hopes to get well soon. Sunflowers represent the best get well soon flowers due to their vibrant yellow colour. Yellow colour represents health and wellness, and so it is the best colour to opt for a sick individual while praying for their speedy recovery.
Purple Orchids:
Orchids are one of the prettiest flowers out there. The elegance they hold is unmatched, and their long shelf life makes them the best gifts to give to someone as they can stay fresher for a pretty long period. Purple orchids perfectly represent respect and dignity and are best gifted to your mentor, such as your teachers, for instance. Purple orchids make a great teacher's day gift or maybe even for your boss on their birthday.
White Lily
While lilies can come in many variants, each variant has its meaning attached to it, and white lilies stand out. These flowers are often used in weddings as the colour white symbolized purity at its best. White lilies are great to represent your commitment to someone you truly love and are devoted to.
Are you aware of the psychological effect that flowers have on the recipient? Well, it has been noted that giving someone a bouquet can bring immediate happiness. Their day ahead is sure to become more cheerful and happy. This happiness is almost invaluable and beautiful. There is a reason why flowers have been an essential part of the gifting traditions for so long, and undeniably, they will continue to be so. So, find out that perfect gift according to the occasion and send gifts online with them to make the occasion memorable.
12 Amazing Facts About Flowers That You Certainly Don't Know !!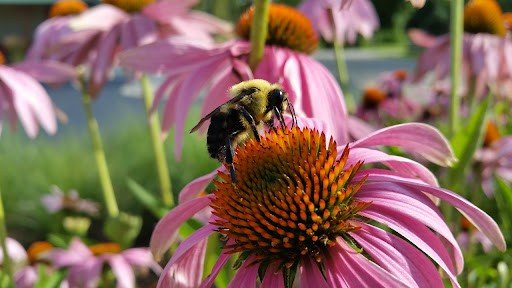 Flowers have been used by humans to express complex emotions such as love, fidelity, and remembering through their own language since the dawn of civilization. This delicate creation of God offers a huge visual appearance and emotional well-being and has fascinating attraction and appeal. Throughout history, people give flowers to their dear ones to express their feelings. They are also used due to their medicinal property for healing purposes. People use flowers to express different feelings, like if you want to say "thank you" or want to feel sorry, then it is perfect to flower online delivery and send them to their doorstep. 
To many of us, flowers are an item to decorate homes, gardens, parties, and more. But, flowers have a much more important role than decorating. They are the part of plants that make seeds, which in turn make new plants. So this is one of the facts about flowers, but actually, there are a thousand facts that you may not know. Flowers are vividly coloured and extremely scented, making them the beautiful miracle that they are. The facts about flowers are that we wouldn't have food, colours, fabrics, medications, or other necessities of daily life if they weren't for them. There are so many fascinating facts about flowers. Let's go ahead and discuss them. 
Flowers Have Their Unique Language – Did you know that the language of love was built around flowers? The language of flowers or floriography has been around for many years but got the most popular during 1830 and 1900. Floriography consisted of an original floral dictionary, where flowers replaced words. Their meanings carried coded messages to the receiver, most possibly, displaying secret love and respect, which is the same as sending text messages. That's why people order bouquet delivery to showcase their feelings to others on numerous occasions such as valentines, anniversaries, etc.
Sunflower Replication – Sunflowers move in response to the sun's movement from east to west. Each sunflower is made of 1000 tiny flowers called florets. The vibrant yellow petals and seed full of centres make its unique flowers. So this is some characteristic of this classic sunflower bloom. Sunflowers are known to release a toxic smell that kills other plants around them. 
Moon Flowers – Also known as morning glory, are very distinct flowers that bloom in the night and last about a day. They have a big six-inch stem and have an aromatic scent, white colour, or ruby flora on twining vines. 
Carnivorous Flowers – These are some flowers that eat small insects and small animals to sustain their life. Some of the carnivorous plants are venus fly plants and pitcher flower plants. Both of these plants attract their prey and trap them in their leaves.
Lotus is a Sacred flower for Buddhists – For Buddhists, the lotus flower represents the simplicity of the body, brain, and soul. The Lotus is one of Buddhism's eight auspicious symbols; an eight-petalled lotus used in Buddhist mandalas represents astronomical equilibrium, while a thousand-petalled Lotus represents spiritual instruction. Not only for Buddhists but ancient Egyptians were using it for burial rituals. Egyptians viewed it as a symbol of rebirth and endless life. So when you buy Lotus with flowers, home delivery to your dear ones expresses this fact to them also. 
Tulips Replace Onions in WW2 – During the food scarcity in the world, war onions were replaced by flowers in many European countries to counter the scarcity, so if someone sends flowers online to Ghaziabad, you don't. If you don't have anything to eat, you know what to do. 
Juliet Rose – This rose has gained a title to be the most expensive flower of all, with the price tag of a whopping Rs. 31.80 crore. Due to this flower, its breeder has gained so much popularity. The Juliet Rose was last showcased in 2006 in the Chelsea flowers show. 
Broccoli Is A Flower – We don't consider broccoli to be a flower, and most florists don't have it in their floral cooler. Broccoli, on the other hand, is a flower. Broccoli is plucked and eaten as a vegetable before the flower buds fully develop. Perhaps it's time to include broccoli in our floral arrangements.
Roses Are Related To Fruit & Almonds – Almonds, apples, raspberries, cherries, peaches, plums, nectarines, and pears are all related to roses. Rosehips, a berry fruit found in some roses, are called rose hips. Rose hips are high in Vitamin C and are used to produce jellies and beverages.
While flowers have medicinal properties that treat our body, their look and fragrance also allure us. The amazing world about flowers is surely amazing.