Key Tips to Make Your Hair Grow Faster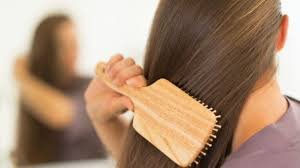 Key Tips to Make Your Hair Grow Faster
Has your hair hit a standstill in its growth journey? Growing out your hair can seem like such a struggle sometimes and knowing what products and tips you should and shouldn't use can be tricky. Your hair can be one of your biggest accomplishments, so it is important that you keep it strong and healthy.
There are thousands of hair growth products out on the market today. You can find them at beauty salons, grocery stores, and many more. But, not only does your hair need the proper products, it also needs the essential nutrients and vitamins to help it thrive. By putting all of these supplements and dietary tips together, your hair will begin to grow faster in no time. Keep reading below to learn about the key tips to make your hair grow faster.
Best Products for Hair Growth and Thickness
When searching for hair products, you need to understand the type of hair that you have in order to choose the ones that will work best for you. Do you have oily hair? Dry hair? Thick hair? Thin hair? These are a few of the questions that you need to ask yourself before shopping for hair care products. For example, if you have oily hair, try going for shampoos that are not as thick and creamy. This way it will not increase the amount of oil that you already have in your hair. Thick and creamy shampoos would be better for someone who has damaged, dry, and brittle hair.
It is also important to check the ingredients. There are several substances that can be harmful to your hair health that are placed in products on the shelves. Do not pick out a gel or shampoo based off of their smell alone. It is crucial that you know what these chemicals/substances are so that you can avoid them at all costs. Stay away from products that contain sulfates, parabens, and other harmful chemicals. They can be detrimental to your hair health and halt growth.
Some of tr hair growth and thickness are the ones that are made with high intelligent technology that have been clinically tested and trialed by medical professionals and scientists. This includes products and devices that use low level light therapy to grow the hair thicker and faster on the scalps of both men and women. This is a natural hair growth treatment involving no chemicals or surgical procedures. These devices are convenient to use, allowing the individual to complete treatment in the comfort of their own home.
Natural Hair Growth Tips
Some of the best natural hair growth tips include using essential oils to increase hair growth and thickness. These oils have been used for thousands of years for both cosmetic and medicinal purposes. Essential oils such as peppermint, rosemary, lavender, and almond oil are all great for hair care. Peppermint oils stimulate the cells of the body where it is applied. If you apply it to the scalp, the oil will stimulate the cells. This will increase the blood flow to the hair follicle cells and encourage growth. Rosemary is a popular essential oil for hair growth because of its ability to increase cellular metabolism. This means that it improves cellular growth and strength. Lavender has the ability to prevent bacteria from growing. It soothes the scalp and prevents dandruff and dryness. Keeping your scalp moisturized is very important when trying to improve the speed of hair growth. Almond oil makes your hair less prone to split ends. In turn, this means your hair growth will not be slowed down by losing hair that is damaged.
Best Foods for Hair Growth
Instead of focusing on just products and oils to promote faster hair growth, try incorporating a healthier diet to your everyday routine. Your diet is a big part of how your body functions, and without a healthy body, your hair will not be healthy. Eat foods that are rich in protein, vitamins, and minerals.
Your hair is made up of protein (keratin), so it is critical that you get enough of this in your diet. Eat foods like spinach, nuts, meat, fish, eggs, cheese, and seeds. These are just for starters, there are hundreds of foods out there that have a high protein content that you can also be eating. You will also want to make sure you get enough vitamins and minerals in your diet. Focus on eating foods like fruits and vegetables that contain vitamins A, C, D, and E. Your hair will thank you for feeding it such wonderful foods. However, if you are finding it difficult to consume these food groups, try taking a multivitamin daily. These will provide your body with all of the essential nutrients it needs to supply a healthy head of hair.
Conclusion
Although your hair on your head is essentially "dead", it requires upkeep to remain healthy. It is easy to forget about maintaining your hair, but results will quickly show if you do. Remember the key tips to make your hair grow faster: shampoo, conditioner, low level light therapy, essential oils, and diet. If you can keep up on this list of necessities, your hair will be thriving.
10 Easy Women's Costumes That Will Make You Stand Out this Halloween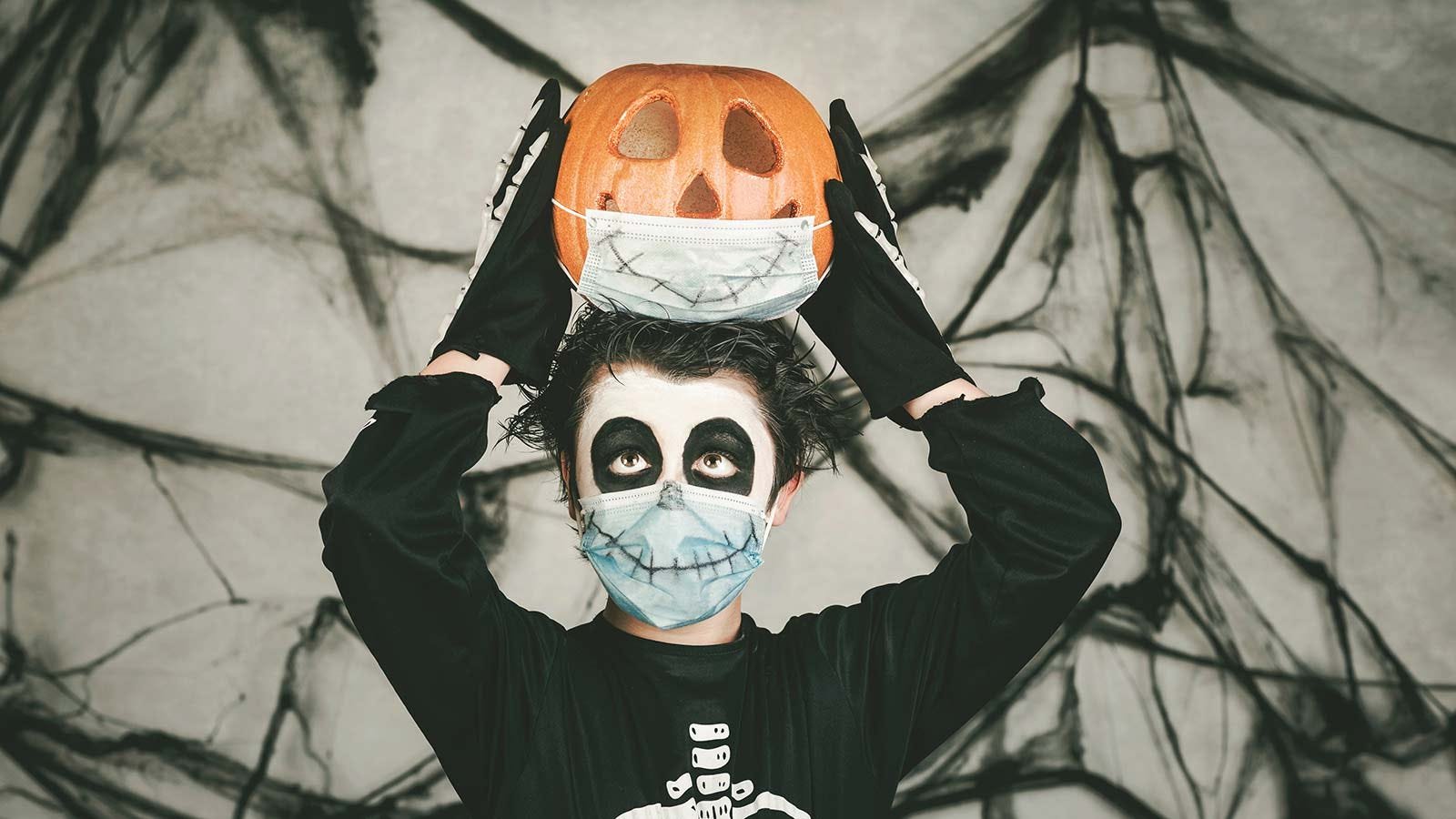 It happens with every costume party: you tell yourself you'll have a plan, but by the time the day comes you've forgotten all about it. Time to pull out the witch costume you've used for years in a row. Not anymore!
Say goodbye to boring, repetitive costumes for Halloween or costume parties. This year, you'll stand out from the crowd! Here's a list of easy DIY women's costumes you can create with things you already have.
Tinkerbell
This character is super recognizable, so it's easy to create a costume without too much effort. All you'll need is a short green dress, fairy wings, and a classic updo. You'll get bonus points if you use some glittery, magical makeup! You can try to convince your beau to match with you like Peter Pan, but this Tinkerbell costume is just fine on its own.
Holly from

Breakfast at Tiffany's
If you want to spend your evening looking classy, Holly is a great choice! Get decked out in a short pearl necklace, a little black dress, and a fancy updo. A big pair of sunglasses complete the look, and if you're getting hungry, you can include a croissant in your costume too! This Breakfast at Tiffany's costume is timeless.
A Pineapple
Is your favorite color yellow? For this fun and easy costume, all you need is a yellow outfit and a green headpiece. You can make a pineapple hat out of some headwear you already own, or you can even use a real pineapple top if you want this costume to be extra authentic. 
Pageant Winner
With this costume, you can go all-out! Choose your fanciest dress and get dolled up for your next costume party as a pageant girl. You can use an old tiara and white gloves if you have them. If you have some old white fabric from a sheet or curtain, you can make your own sash and customize it based on your town or country!
Rosie the Riveter
If you feel like a strong woman, show the world that "you can do it" with an easy Rosie the Riveter costume! Grab some jeans and a blue button-down, or a different color if you're in a pinch. Put your hair up with a red bandana, and you're done! Flex your bicep for a great photo op if your costume party has a photo booth.
Dani from

Midsommar
Do you have a flower crown leftover from your 2014 hipster days? This costume is a great way to reuse it, and if you liked the movie Midsommar, it can act as a great conversation starter. Use an old flower crown and a long white dress, and you're done! If you have a group of friends, you can easily plan and match them for your costume party.
Mona Lisa
This costume idea is fun, easy, and super customizable. Print out a picture of the Mona Lisa or another famous woman's portrait, and cut a hole in the center. You can use an old picture frame to complete the look! Under the frame, you can wear whatever you want, but a black dress works just fine.
Men in Black
Channel your inner Will Smith and save the world for your costume party. Grab an old black suit and tie, and you already have a costume! Use some sunglasses to tie it all together. This is a great costume if you're going to a party with friends and you're all in a pinch. Who needs Men in Black when you've got women?
She Sells Seashells
If you've gone on a tropical vacation, you might have some old seashells lying around. For this funny women's costume, you can use any old jacket, but a trench coat works best. Glue, tape, or sew your seashells into the inside of your jacket, and you're done! To start some party conversations, try getting people to do the tongue twister for you!
A Character from

The Birds
Do you remember this old Hitchcock movie? If you have a skirt and blazer set, or any other look from the 60s, you can recreate The Birds. Mess up your hair and add some dirt to make it look like you've gone through a bird attack. If you have a printer, find some pictures of birds or feathers and tape them all over your body. This is an easy but unique costume!
We hope you got inspired by our easy women's costume ideas! If you're really lost for ideas, try ordering a costume online at Oya Costumes. Whether it's Halloween or you're just headed to a friend's costume party, we're sure you'll find something special!
Learn these easy tips for long, and beautiful hair which you can feel proud of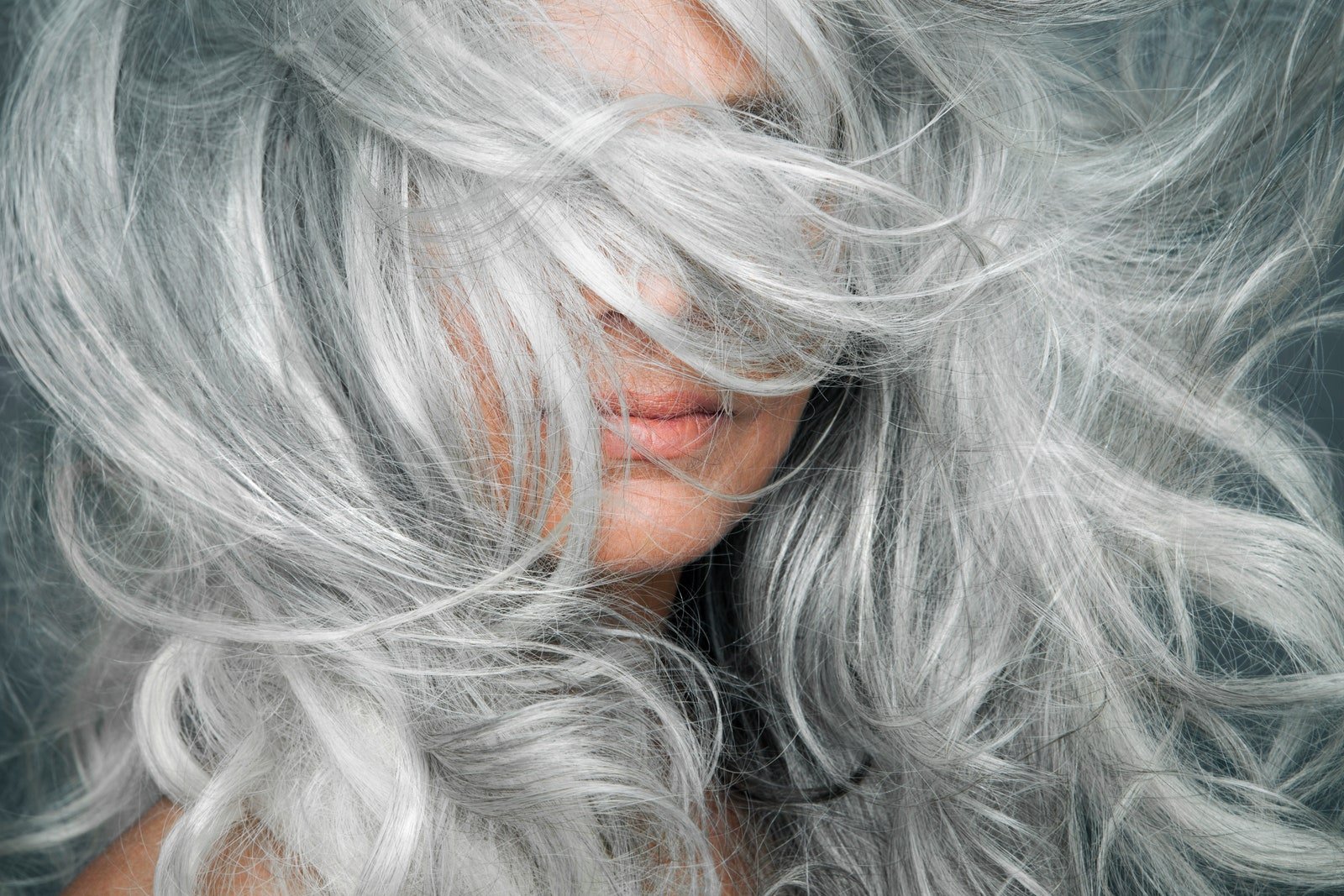 One of human's wealth is hair. In the same way, it is your responsibility to keep the property beautiful, and you have to always take care to keep it beautiful. Taking care of your hair every day is easy. Here, we will give you some expert tips which you can include in your beauty routine. 
Brush your hair every day
Carefully untangle the hair in the morning and at night. Try not to hit pulls, but start brushing from the tips to the scalp. This gesture stimulates blood circulation, and will help you to maintain bouncy and prettier hair.
Stay away from too tight hairstyles
A pigtail in a hurry can occasionally be elegant, but always wearing a very tight hairstyle with hair bands and hairpins can cause hair breakage. If you pick your hair in a ponytail when you go to sleep, you will contribute to it falling more.
Control your stress levels
Stress is the main enemy of health and beauty. Try to lead a healthy life avoiding stress, because it affects the appearance of your hair.
Watch the amount of hair you drop
An adult and healthy person drops about 100 daily hairs, so the daily hair loss is normal. You should only be alarmed when you find too many hairs on the pillow or on your clothes.
Learn to use the right amount
Using too much shampoo can be harmful. The necessary amount is approximately one nut. Apply it to the scalp and massage well. Rinse with plenty of water with special attention to the lower part of the head.
Ally with the gel
The gel serves to hydrate, protect and strengthen the hair. Apply Aunt Jackie's flax-seed gel as per your requirement that goes well to your hair type, and you will get beautiful hair.
Do not go to sleep with wet hair
This habit can result in the appearance of dandruff, and other microorganisms that are generated by moisture. So before going to bed, make sure your hair is dry.
Do not abuse the plates
Excess heat can damage the hair fibres leaving weakened, dull and brittle hair. Use them only on specific occasions and always protecting your hair well with creams, and thermal sprays.
Learn to use the dryer correctly
You should keep a distance of 15 or 20 centimetres between your hair and the heat that emanates from the dryer. If you get too close, you can damage it. Apply a heat shield to the hair whenever you are going to use a hair dryer, irons or tongs. A good trick to prevent damage is to move your hair a lot with your hands or move the dryer, so the heat does not affect the same place for too long. If you have a curly hair, and you use curl wand more often, it is good to use Aunt Jackie's Curl La La Defining Curl Custard cream to protect your hair from further damage.
Choose your shampoo well
Nothing like a treatment adapted to the need to display beautiful hair. Your scalp is sensitive and your lengths dry? Fall for a mild sulphate free shampoo. Do you need maximum nutrition and repair? A care based on creamed will smooth and shape your fibre. Do you have dandruff? Choose a purifying and soothing shampoo.
Massage your scalp
Massaging your scalp in a proper way reduces the chance of hair falls. The right gesture is to use the pulp of your fingers to make slightly pressed circular movements. Do this for 5 minutes, ideally 1 to 2 times a week.
Space your shampoos
The ideal is to wash your hair twice a week. This gives the sebum time to act as a natural nourishing treatment, and avoids irritating the scalp. To help you gain 1 or 2 days, you can camouflage your roots with accessories, make ties but also use a dry shampoo.
Protect your hair from the sun
The longer your hair, the more likely it will become brittle under the sun's rays. Remember to apply a protective spray before each exposure and to nourish your tips with dry oil.
Cut your tips regularly
The ideal is to cut 1 centimetre in every two months. This activates hair growth and boosts their resistance. You can do this at home, very easily. Simply separate your hair into two equal sections by drawing a well-cantered part. Twist each of the partitions, and then cut the tips lightly using a pair of scissors.
So, these are the easy tips which you can follow, and include them in your daily routine. What you need to do is to understand your type, and understand the hair problem. Only then you will be able to choose the perfect hair care product. 
Looking For Beach Wedding Dresses? Here's What You Need To Keep In Mind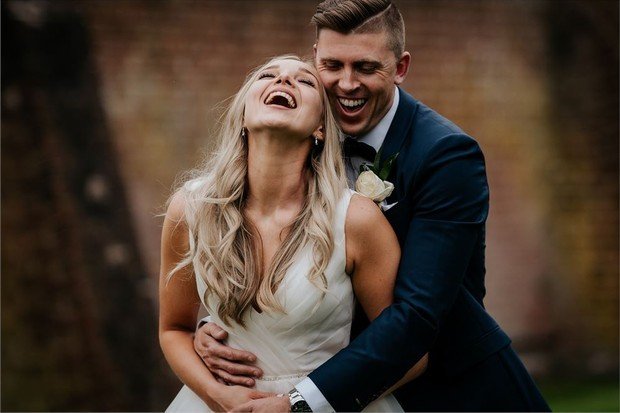 Waterfront weddings or Beach weddings have been quite popular, and many of them are considering this idea for their wedding. One of the most important factors that anybody looks for is which type of beach wedding dresses will perfectly go for the precious day. You need to select a dress that will go perfectly on the wedding day, and the factors that are discussed below will help you in choosing the best dress.
Consider the shape of the body.
Style is an essential factor that needs to be considered while buying the dress. These dresses come in various designs and patterns. They are like a gown, and you can select the one that you think would be the right one for you. It is crucial to consider the shape of the body while purchasing the dresses. Always look for a dress that enhances your look and makes you feel confident about yourself.
Comfortable
When you are selecting a dress for your wedding, you need to make sure that you are comfortable while wearing the dress, and you need to make sure that you can walk properly. As it is a beach wedding and of course on the beach, there will be sand, so you need to make sure that the dress does not get stuck in the sand.
The material of the dress
When you are thinking of purchasing your wedding dress, you need to consider the material of the dress. The dress should be made up of soft material, and the clothing should be lightweight so that when you wear it, you are free to move here and there. It is better to purchase a superior quality dress as buying a dress that is not up to the mark can upset you.
Pair it with the right accessories
When you are selecting the best dress, you also need to consider the right accessory. You can pair the dress with a bracelet, or if your dress has a neckline, then pair it with a necklace. In this way, a simple gown will look better when you pair it with the accessories. You can also opt for earrings if you do not wish to wear a necklace. Please don't wear a large pair of earrings as they might create disturbance due to the wind.
The shoes
When you are done with the accessories and the dress, the next thing that you need to consider is the shoes. Shoes are one of the biggest concerns for the brides who have opted for a beach wedding. As you will not be able to walk in heels, then you should probably look for a shoe or pumps. In some of the beaches, they also have provisions for walking in the wooden platforms. If the wooden platform is there, then you can pair them with heels, but sandals or flats are considered to be the best ones to choose when you are opting for a beach wedding.