Likely contenders to run in the Woodward Stakes this year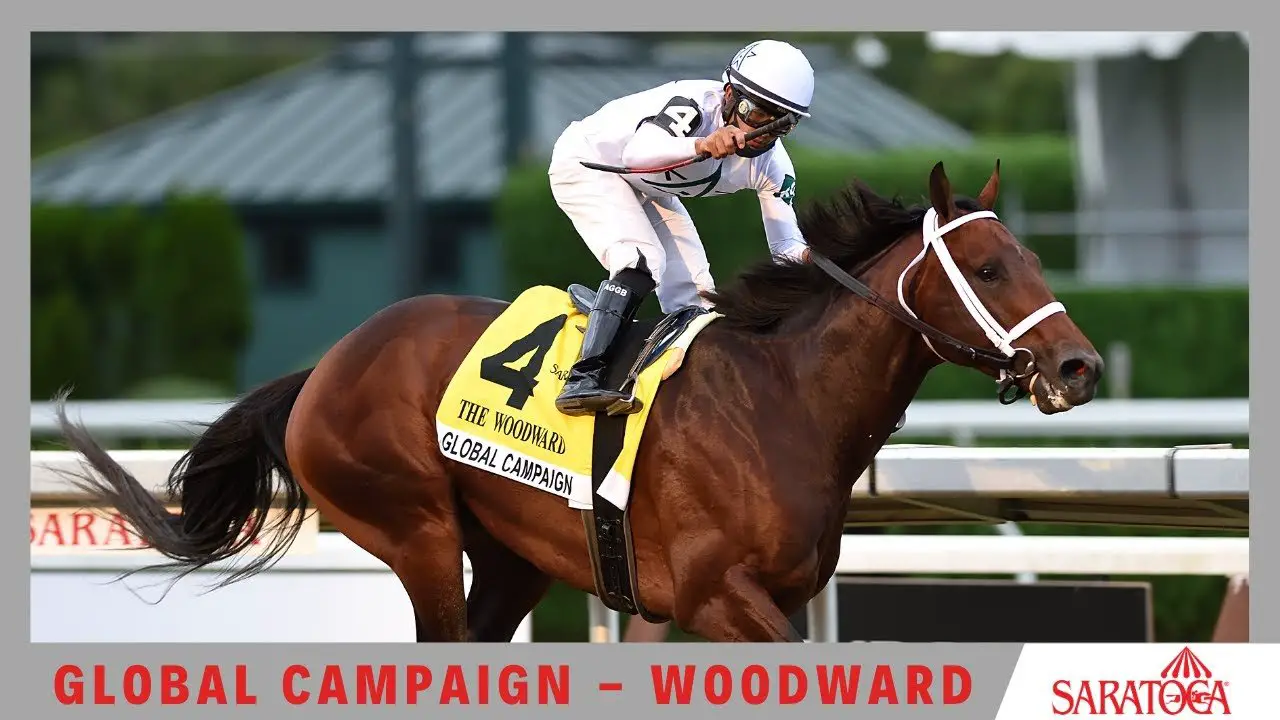 Preservationist wins 2019 Woodward Stakes at Saratoga. Who will land the prize this year?
Woodward Stakes race news
The Woodward Stakes is one of the major races in the US horse racing calendar which is run at the Saratoga racecourse. The race is for three-year-old thoroughbreds and older and run over one mile and a quarter, also known as ten furlongs. Unlike some of the top US horse races, the Woodward Stakes is run on the dirt (all-weather) surface.
The grade one listed race is worth $500,000 so all of the top Owners and Trainers will pinpoint this as a key race during the season given the huge prize money for the winner. 
History of Woodward Stakes
The Woodward Stakes was first to run in 1954 and since then some notable horses have won the race. Forego was a four-time winner of the race-winning each race from 1974 to 1977 and in 1976 setting a course record of 1 minute and 45 seconds. Therefore it's not surprising that the leading trainer with the most wins in the race is the Owner of Forego Mr. Lazy F Ranch.
Two jockeys have each won the race six times and they are Angel Cordero Jr and Jerry D. Bailey. Angel won five years in a row in the 1980s and Jerry completed his wins in the 1990s.
In recent years the winning horse has been a four year old which happened every year between 2010 and 2018, however, last year saw Preservationist land the race aged 6 and a first winning ride for Junior Alvarado and also Owner Jimmy Jerkens. The Odds on the Woodward Stakes winner was 3/1 (+300). After landing the race the horse has now retired to stud and am sure will be popular given some notable big race wins and pedigree. 
Woodward Stakes 2020
This year's running of the Woodward Stakes will take place on Saturday 5th September and the likely runners will include Tacitus, Math Wizard, Spinoff, and Moretti.
Starting with Tacitus who is likely to be one of the favorites to win the race, the four-year-old horse performed superbly in his last run at Belmont Park in July, winning the one-mile two-furlong race by eight and a half lengths in superb style. The pre-race favorite justified short odds and won comfortably with Moretti a long way back in second place.
Tacitus has run twice as a three-year-old at Saratoga last year in July and August, however, finished in second place on both occasions which will be a slight concern to the Owner Juddmonte Farms Inc and Trainer William Mott. 
The next horse to focus on is Math Wizard. Owner Saffie A Joseph JR will have an eye on this race after the horses' last run which was a second-place finish at Monmouth Park in July in a race over one mile and a furlong race. Global Campaign was the winner of the race, however, Math Wizard was only beaten by one and a half lengths.
The spinoff is another four-year-old horse likely to run in the Woodward Stakes and the odds are likely to be short on this horse given the recent win at Saratoga racecourse a few weeks ago in a competitive race over one mile and a furlong. Spinoff won by 2 ¾ lengths and looked impressive. Experienced winning trainer Todd Pletcher will be eager to enter the horse in the race as given course experience could well go very close and win the race.
The final horse to preview is Moretti. Although beaten by Tacitus in July, Moretti followed up with a much better performance at Saratoga earlier this month winning a one-mile six-furlong race in style. Although winning over a longer distance than the Woodward Stakes, Moretti likes Saratoga, and should the race be run at a light place, Moretti could pounce in the later stages. Moretti has never been out of the top three in the last six races, so the odds on the Woodward Stakes will be interesting to see who goes off favorite. 
Tacitus is likely to go off as the Woodward Stakes favorite, however, this competitive race could land big race winners. 
NBA 直播: Bringing Live Basketball Action to Fans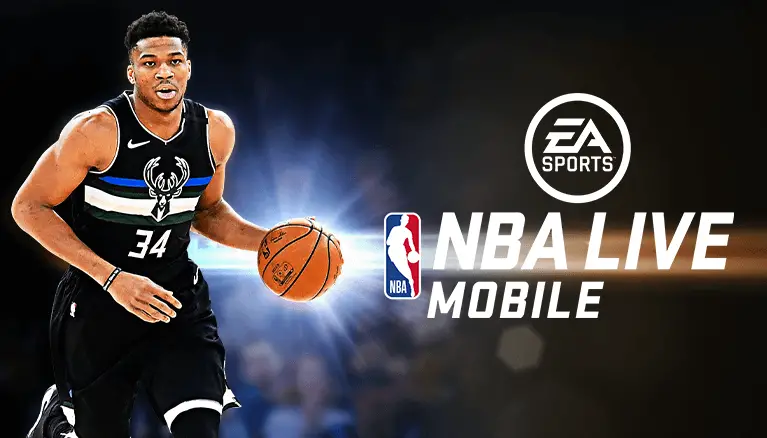 Basketball has always been an electrifying sport, captivating audiences worldwide with its high-flying dunks, clutch shots, and intense rivalries. In recent years, NBA 直播 has emerged as a popular way for fans to enjoy live NBA games online. With its convenience and accessibility, NBA 直播 offers an immersive experience that brings fans closer to the action than ever before. In this article, we will explore the world of NBA 直播, its popularity, how to access it, and the numerous benefits it offers to basketball enthusiasts.
1. What is NBA 直播?
NBA 直播 refers to the live streaming of NBA games through various online platforms. It allows fans to watch their favorite teams and players in real-time, providing an experience akin to being present in the arena. Whether it's a regular-season matchup, a thrilling playoff game, or the grandeur of the NBA Finals, NBA 直播 delivers the excitement and adrenaline of live basketball straight to the screens of fans worldwide.
2. The Popularity of NBA 直播
In an increasingly digital world, NBA 直播 has gained immense popularity due to its convenience and flexibility. Fans no longer have to rely solely on traditional television broadcasts to catch the latest NBA games. With NBA 直播, they can enjoy the games wherever they are, using their smartphones, tablets, or computers. This accessibility has helped NBA 直播 reach a global audience, expanding the fanbase and fostering a deeper connection between fans and the sport.
3. How to Access NBA 直播?
Accessing NBA 直播 is now easier than ever. Several streaming platforms and services offer NBA live streaming as part of their packages. Some popular options include:
a. NBA League Pass
NBA League Pass is the official streaming service provided by the NBA. It offers fans the ability to watch live and on-demand games, including the regular season, playoffs, and NBA Finals. With NBA League Pass, fans can choose between different subscription options, granting access to specific teams, games, or the entire league.
b. Streaming Platforms
Various streaming platforms like Hulu, YouTube TV, and Sling TV also provide NBA 直播 as part of their channel lineups. These services offer live streaming of NBA games, allowing fans to enjoy the action alongside their favorite shows and movies.
c. Social Media and Online Platforms
Social media platforms such as Twitter, Facebook, and YouTube often feature live NBA game streams through partnerships with the league. Additionally, some websites specialize in aggregating and sharing NBA 直播 links, providing fans with alternative sources to watch games online.
4. Benefits of Watching NBA 直播
Watching NBA 直播 offers several benefits that enhance the overall basketball viewing experience:
a. Flexibility and Convenience
NBA 直播 allows fans to watch games at their preferred time and location. Whether at home, during travel, or while on the go, fans can tune in to live NBA action without being tied to a specific television schedule.
b. Access to More Games
With NBA 直播, fans gain access to a wider range of games. They can watch their favorite teams play even when the games are not televised locally, expanding their viewing options and ensuring they never miss a thrilling matchup.
c. In-Depth Analysis and Commentary
NBA 直播 often includes additional features like player stats, expert analysis, and live commentary, providing viewers with deeper insights into the game. Fans can gain a better understanding of strategies, player performances, and key moments through these value-added features.
5. NBA 直播 Streaming Services
Apart from NBA League Pass, several other streaming services offer NBA 直播 options, catering to different preferences and budgets. Some popular streaming services known for their NBA coverage include:
a. ESPN+
ESPN+ offers live streaming of various sports, including select NBA games. Subscribers can enjoy live broadcasts, on-demand content, and exclusive analysis from ESPN's team of experts.
b. TNT Overtime
TNT Overtime is a free streaming service provided by TNT, a network renowned for its NBA coverage. It offers additional camera angles, player stats, and highlights during select games, providing an immersive and interactive experience.
c. NBC Sports
NBC Sports provides live streaming of NBA games through its website and mobile app. With NBC Sports, fans can catch their favorite teams in action while also enjoying other sports content offered by the network.
6. NBA 直播 Schedule
The NBA 直播 schedule encompasses regular-season games, playoffs, and the highly anticipated NBA Finals. The schedule is typically released before the start of each season and allows fans to plan and tune in for their preferred games. Additionally, NBA teams often have their dedicated schedules, which can be accessed through their official websites or the NBA's website.
7. NBA 直播 Teams and Players
NBA 直播 showcases all 30 NBA teams and their talented rosters. From perennial contenders like the Los Angeles Lakers and the Brooklyn Nets to young and exciting teams like the Phoenix Suns and the Atlanta Hawks, NBA 直播 allows fans to follow their favorite teams and witness the performances of star players such as LeBron James, Kevin Durant, Stephen Curry, and Giannis Antetokounmpo.
8. NBA 直播 Playoffs and Championships
The NBA playoffs are the pinnacle of basketball competition, where the top teams from each conference battle for a chance to win the NBA championship. NBA 直播 covers the playoffs extensively, ensuring fans can witness the thrilling moments, intense rivalries, and awe-inspiring performances that define this stage of the season. From buzzer-beating shots to game-changing blocks, NBA 直播 captures it all.
9. NBA 直播 Highlights and Analysis
In addition to live game streams, NBA 直播 provides an extensive collection of highlights and analysis. Fans can relive the best plays, game-winning shots, and mesmerizing dunks through these condensed clips. Moreover, expert commentators and analysts offer in-depth analysis, discussing key matchups, player performances, and strategic decisions, further enhancing the fans' understanding and engagement with the game.
10. NBA 直播 Social Media Presence
The NBA has a strong presence on various social media platforms, where it engages with fans and shares captivating content. NBA 直播 highlights, behind-the-scenes footage, player interviews, and interactive fan challenges are regularly posted on platforms like Instagram, Twitter, and Facebook. These social media channels serve as an extension of the NBA 直播 experience, fostering a sense of community among fans.
11. NBA 直播 Fan Communities
NBA 直播 has given rise to vibrant fan communities across the globe. Online forums, social media groups, and dedicated fan websites allow enthusiasts to connect, share their passion for the game, and discuss their favorite teams and players. These communities provide a platform for fans to engage in lively debates, exchange opinions, and stay updated with the latest NBA news.
12. NBA 直播 Merchandise and Memorabilia
The popularity of NBA 直播 has led to an increased demand for NBA merchandise and memorabilia. Fans can purchase jerseys, apparel, accessories, and collectibles representing their favorite teams and players. From limited-edition sneakers to autographed memorabilia, NBA 直播 has created a thriving market for basketball-related merchandise.
13. Conclusion
NBA 直播 has revolutionized the way fans experience and engage with live NBA games. With its accessibility, flexibility, and additional features, NBA 直播 has become an indispensable part of the basketball landscape. Whether following their favorite teams, witnessing iconic moments, or engaging with fellow fans, NBA 直播 offers an immersive and convenient platform for enthusiasts to indulge in their love for the game.
---
FAQs
1. How much does NBA 直播 cost? NBA 直播 costs vary depending on the streaming service or subscription package you choose. NBA League Pass offers different subscription options, while other streaming platforms may include NBA 直播 as part of their overall package. It's best to check the specific pricing details on the respective websites.
2. Can I watch NBA 直播 on my mobile device? Yes, NBA 直播 is accessible on mobile devices such as smartphones and tablets. Most streaming services and platforms provide mobile apps that allow you to watch NBA games on the go.
3. Are NBA 直播 streams available in different languages? Yes, NBA 直播 streams are often available in multiple languages, catering to a diverse global audience. Check the streaming service or platform for language options.
4. Can I watch NBA 直播 for free? While some platforms offer free access to select NBA games, most NBA 直播 services require a subscription or purchase. However, certain promotions or trial periods may provide limited-time free access to NBA 直播.
5. Are NBA 直播 streams available internationally? Yes, NBA 直播 is available internationally. However, the availability of specific games or services may vary depending on your location. It's advisable to check the regional availability of NBA 直播 in your area.
---