Mobile gaming to generate $50 billion+ revenues by 2024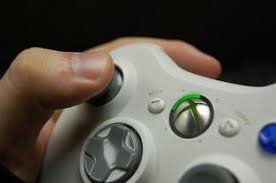 As we enter a new decade, there's a powerful new leader emerging in the global gaming industry: Mobile. Consoles are no longer king, as more and more people across the world are turning to their smartphones and tablets to play their favorite games. So great is mobile's influence on the gaming industry, that it's expected to generate a massive $52 billion in revenue by the end of this year (2020), increasing to as much as $56.6 billion in value in 2024. 
Mobile revenue increased by almost 20% since 2017
At the end 2019, mobile gaming app spend accounted for 60% of the total global gaming market, generating a profit of $16.9 billion from $49 billion total revenues. The most lucrative verticals being mobile versions of online casinos/poker rooms, augmented reality apps, eSports games, and hyper-casual apps.
Comparing this to the 2017 figures of $44.2 billion in revenues, shows a clear growth of 16% within less than two years. According to industry experts, the industry will grow at an additional rate of 2.1% per year for the next four years.
In terms of the power players, China is the dominant force in the market, with statistics indicating the region will generate almost 40% of 2020's total gaming revenues at $19.9 billion. Next up is the United States, which is expected to generate $10.1 billion in 2020. Japan is the third most powerful market, with revenue predictions of $6.4 billion, and South Korea and the United Kingdom make up the rest of the top five with projected revenues of $2.2 billion and $1.4 billion.
Breaking down the numbers
As global revenues have shot up in the mobile gaming industry, so too have the numbers of mobile gamer. According to research published by Statista, the number of mobile gamer in the world has been increasing by 100 million a year since 2017. That year, there were 1.1 billion people in the world playing mobile games, while in 2019 that figure increased to 1.2 billion. At the end of this year the total number of global gamer is predicted to hit 1.4 billion, increasing to over 1.7 billion in 2024. 
Millennial gamers (players between 25 and 36 year old) were the demographic that held the largest share in 2019 at 36%, but breaking down the numbers according to genre also shows a clear split by gender:
Immersive hardcore games, which are designed for long gameplay and are similar to console titles, are largely played by male gamers, who account for 91% of global users.
Midcore mobile titles like Asphalt 9 and Plants vs. Zombies are also preferred by male players, making up 87% of global users.
The casual genre, which includes iGaming, is dominated by female players, who account for 58% of global users.
And the lightweight hyper-casual genre is also a vertical dominated by female players at 63%.
The allure of mobile gaming
In less than three decades, mobile gaming has risen from being a novelty to a multi-billion dollar industry, developing hand in hand with our increasing reliance on smartphones, tablets and mobile technology. Each year, smartphones are becoming more and more powerful, providing a wealth of opportunity for both mobile game development and smart monetization of the mobile gaming landscape.
In the past few years, the industry has already seen the emergence and development of powerful verticals like iGaming and eSports, and now major global brands are also becoming involved in the gaming space.
Entertainment powerhouse Marvel has just released its first open world multiplayer RPG for mobile in partnership with Net-marble, Marvel: Future Revolution. This ambitious free to play title weaves together the different worlds, characters and landscapes that make up the Marvel Comics universe; enabling games to play as superhero characters like Spider-Man, Captain Marvel and Doctor Strange as they deal with the aftermath of the Convergence. 
Meanwhile, global coffee house chain Starbucks is attempting to tap into the Augmented Reality (AR) trend with the release of its mobile game Star-land on iOS and Android. Sort of like a Pokemon Go for coffee lovers, the game, which can only be played twice a day, features a real world star hunt and gives gamer the chance to win rewards and prizes.  

Best Small Video Gaming Room Ideas for 2021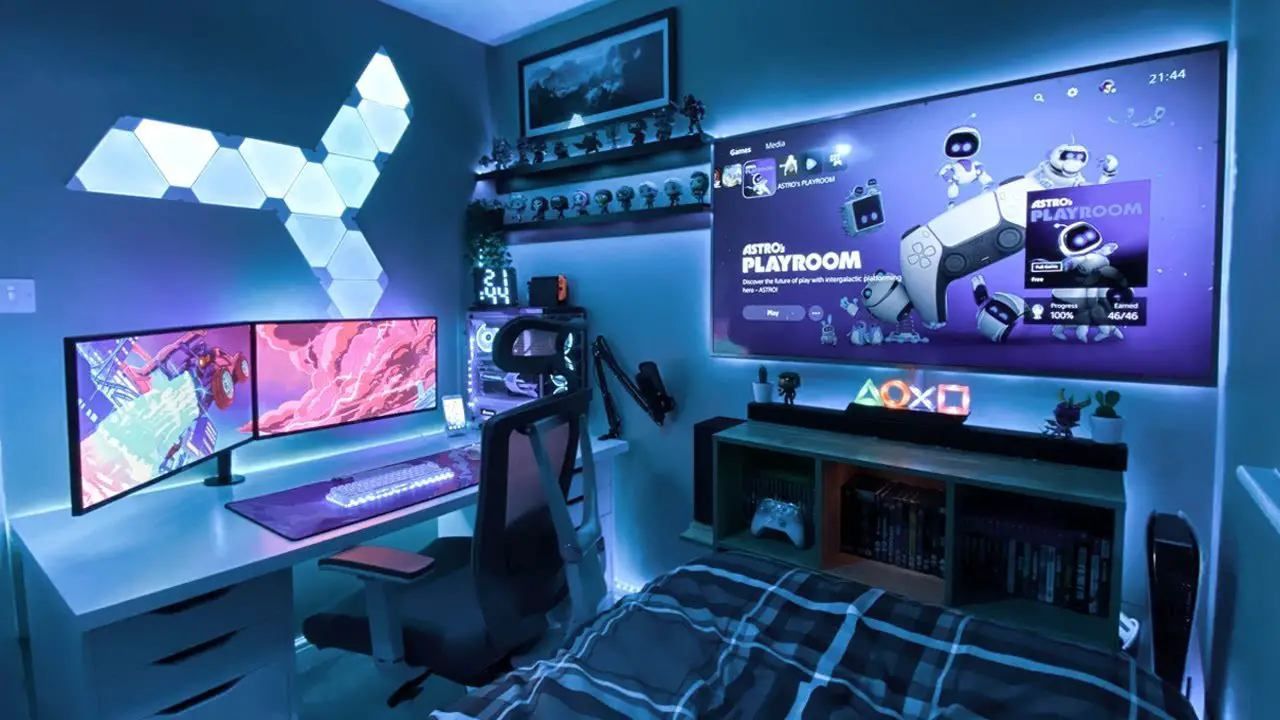 The previous 18 months was a weird chance without a doubt, however, for a lot of gamers and tech sweethearts out there months invested locked inside weren't by and large energy squandered. This as well as 2020 was a beautiful energizing year for innovation with the arrival of the Nvidia 30 series cards, the Xbox series X and S just as the Playstation 5. Yet, regardless of whether you haven't been fortunate enough to get your hands on any of the new age reassures, this likely didn't prevent you from going through a long time step up, killing beasts for great plunder, and searching for small gaming room ideas to update your gamer cavern. 
All things considered, long gaming meetings are about solace, so clustering over a TV or PC in a confined corner essentially will not do. Plus, what gamer doesn't need wonderful gaming room arrangements with multi-screen arrangements, gaming accessories, a control center of each sort, and encompassing lighting? 
Fortunately, in the ripe minds of stay-at-home specialists, each cubby opening, dull divider, and beat-up work area transforms into a chance for reexamination. During the pandemic, a large number of gaming devotees posted up their own personal Battlestations for our fulfillment and motivation (much obliged, quarantine). Along these lines, we've volunteered to accumulate the themed gaming arrangements to assist you with building a definitive gaming room that will make your companions slobber. 
Prepared to take your gaming experience to a higher level? 
Here is our cool gaming room ideas 
You can't rearrange your loft in Cyberpunk 2077, however, you can beautify your arrange best gaming background room Cyberpunk 2077 style. Regardless of whether you can't stand to totally patch up the whole room, you can look at these authoritatively authorized Cyberpunk 2077 banners for some madly cool divider workmanship. Welcome to the Night City. 
Tech Meets Nature Gaming Room Ideas 
Love tech, yet love nature as well? This gaming arrangement makes the best of both! A nature-themed work area backdrop and indoor plants balance out the cool combo of PC stuff and furniture and add a general delicateness to the whole stylistic layout. On the off chance that you truly have a green thumb, there's no justification for why you shouldn't push the boat out and develop a full upward nursery divider! You'll feel like you've been out in nature regardless of whether you've been stuck to the screen the entire day. 
Highly contrasting Gaming Room Ideas 
Slam out a basic yet viable plan clearly. White speakers, a white console, and a coordinating earphone stand keep this plan fresh and clear. Utilizing white and dark as your base tones gives you a great deal of leeway to explore different avenues regarding LED lighting. Regardless of which colors you use for your lighting, it will consistently look great. Likewise, we totally love plunking down to a game at a work area that feels like it has a place on the extension of a spaceship. 
Anime Paradise Gaming Room Ideas 
anime gaming room 
This crazy anime gaming room is simply dribbling with pastel tasteful. Everything from the console to the seat is decorated in child pink, and the entire space is tenderly enlightened by a neon blue sign written in Japanese. The dividers have the famous Demon Hunter veils from the anime 'Devil Slayer: Kimetsu no Yaiba' hanging simply over the PC, and on the floor, there's an adorable mat highlighting Killua Zoldyck from the exemplary Hunter X Hunter. 
You will not need to go to a cosmic system far, far away to partake in this Star Wars-themed room. Washed in frightful blue and red lighting, it highlights Star Wars lightsabers, dolls, and Star Wars-themed divider workmanship. 
Shading able LED lights, laser speck projector, and Nanoleaf triangles assist with making a powerful gaming experience by changing a dim bedroom into a science fiction film set. 
What's more, in the event that you end up being on the lookout for Star Wars banners, Displate has you covered with formally authorized banners from your cherished establishment. 
Pink Gaming Room Ideas 
Kawaii divider craftsmanship isn't a great fit for everybody, except each young lady otaku would be fixated on this bubblegum pink gaming arrangement. Certainly charming without being suffocatingly pink, the pastel accents and a coordinating with Nanoleaf board tie in pleasantly with the cherry bloom backdrops and the illuminated console, taking this cutesy work to a higher level. 
Neon-Lit Gaming Setup 
Frequently our gaming space serves as a utilitarian room, like a workspace. In case you're a gamer around evening time, however a stay-at-home specialist by day, this cozy workspace will fit you perfectly. You can nearly feel the comfortable energies coming from this work area arranged almost a splendid window with bunches of encompassing vegetation. Yet, even with a window and a few plants around, you may in any case wind up gazing at a clear divider. To take care of that issue, go for delightful divider craftsmanship that highlights scenes of nature, woodlands, blossoms, and untamed life.
10 Outstanding Small Gaming Room Ideas With Cool Decor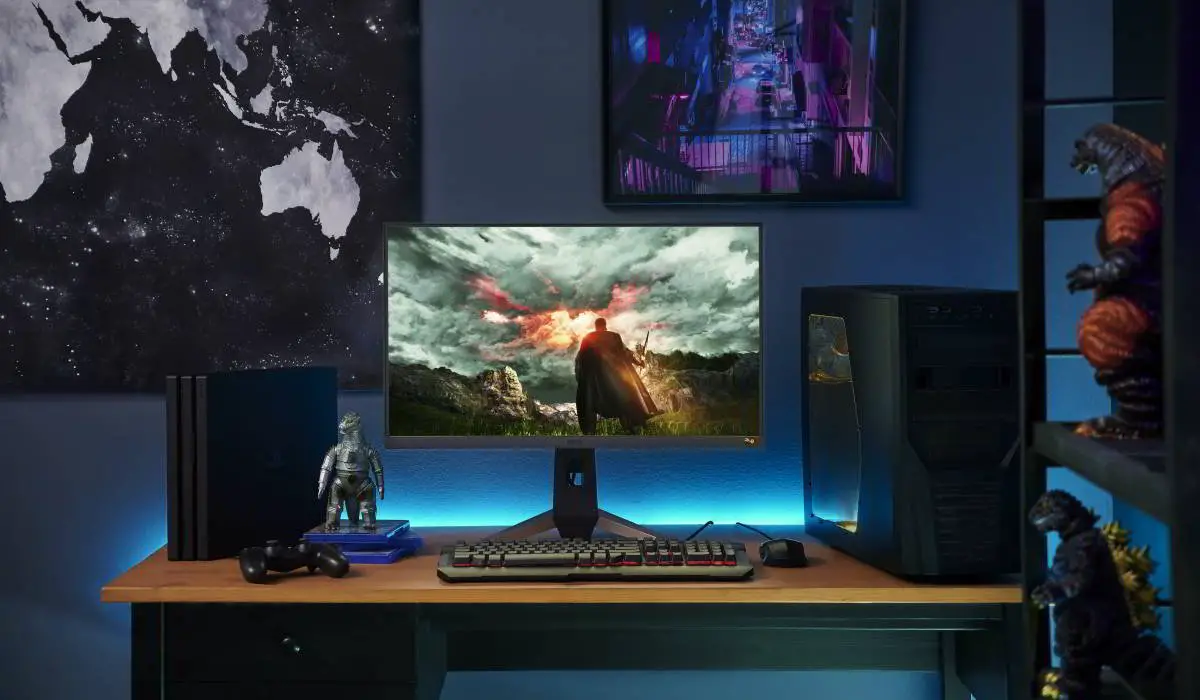 Is it accurate to say that you are searching for small gaming room ideas you can duplicate at home? This article shows you top arrangements and stylistic theme ideas the gamer in you generally needed to have. Every one of them is now tried in small and enormous rooms. Regardless of whether you just have a bedroom to transform into a gamer's heaven, you will in any case discover motivation in one of the plans beneath. 
A gaming room is significantly more than where you go through the day playing the most recent titles. It's the space that addresses you and you should regard it as your own venture contingent upon what you discover cool. Some gamers like to exhibit their whole computer game assortment in their rooms. Others lean toward negligible gaming arrangements. Which one of these gamers right? Discover by checking which cool gaming room arrangement ideas are beneath most enticement for you. 
Gaming room ideas with astounding style and arrangements you can reproduce at home 
This post isn't about confounded gaming rooms that require some time configuration group to put it place bramble rather about replicable plans you can reproduce at home. 
1. The splendid gaming room thought 
Gaming station ideas debut with this incredible arrangement with a lot of adornments, white furnishings, and plants. It's very uncommon to see plants in a gaming arrangement however you can get motivated by this space with a couch, best gaming background and gaming work area, a TV, and a lot of capacity racks. Gamers can play with lights of differentiating colors here. PC room ideas that fuse plants are the following large thing given the current work and play from the home circumstance. More individuals are hoping to make their homes significantly more agreeable. 
2. Proficient gamer room arrangement thought 
A gaming room can profit from a PC gaming and PS4 or PS5 gaming arrangement. There's no highlight here as both the screens' arrangement and the TV are at the focal point of the consideration. The arrangement is great for gamers who love playing on numerous stages. The best gaming room arrangements are frequently those that are basic and productive. For this situation, the numerous sitting choices compensate for the absence of uniqueness of the arrangement and spot it among the top choices. 
3. Film like gaming room thought 
A genuine gaming room shouldn't be convoluted to look extravagant. This arrangement is like a film room and it includes a dashing seat for definitive hustling computer games playing experience. 
4. Dim themed cool gaming arrangement 
Some gaming arrangement ideas are monochromatic. This implies gamers are just picking one tone to control them all, predominantly to make a tasteful gaming room. You need to buy coordinating with gaming room furniture to reproduce the arrangement at home. Drifting racks are ideal both inline or at various levels as in this arrangement. A square drifting rack really offers 2 degrees of capacity which consider them to be ideal arrangement instruments for extras. 
5. Ikea gaming room stylistic theme thought 
The arrangement found in the image above utilizes an Ikea work area with drawers and comparable white racks. You can utilize a particularly reduced gaming arrangement in a small bedroom. We realize that Ikea didn't explicitly make gaming work areas (as of not long ago). However, this arrangement is roused by office arrangements and you can without much of a stretch transform it into a gaming arrangement. No one will even get some information about the work area as the mechanical console on it will in general be the principal focal point of the individuals who haven't utilized them previously. One article in this arrangement that can without much of a stretch go unrecognized is the surrounding light in the background.
6. RGB computer game room 
While not really a bedroom gaming arrangement, the thought here is to make space for relaxing close to your gaming space. This cool arrangement is great in the event that you have companions over oftentimes. To accomplish a comparable arrangement you'll need to put resources into different LED light strips. You should add one over each shoe rack so your collectibles advantage from light. There's one more long light strip under the work area also. 
7. Moderate gaming bedroom thought 
Small bedroom gaming room arrangement ideas are a bit harder to pull off as you may be suspecting you're passing up your gaming experience. However, the photograph above shows it very well may be done in any event, when space is restricted. One of the drawbacks of such small rooms is that you scarcely have any space for a TV so retires aren't a choice. You can press in a gaming seat here however a bean pack seat could likewise work. 
8. Multi-screen gaming bedroom ideas 
A gaming arrangement with 3 screens or more is consistently precarious to pull off. However, this gaming room with a bed and various screens can be a decent spot to begin. Utilizing a raised ledge, this gaming arrangement includes a high work area and a lot of extra space. The huge speakers on the floor assist with sound drenching. A pleasant touch comes from the tennis shoes show racks for some, gamers are known to adore them. 
9. PS-themed gaming rooms 
PlayStation gaming rooms and PC gaming rooms converge into one extreme gaming space here. You can make one inexpensively by requesting gaming room extras on the web. This arrangement is about adornments. We've talked about them exhaustively in our PS5 gaming arrangement ideas here at standorsit.com. 
10. Limitless screens gamer room stylistic theme thought 
Did you know your gaming arrangement can have considerably more screens? This client shows us exactly the number of cans be crushed over the work area and surprisingly on the divider. It's a profoundly motivating arrangement for space gaming room arrangement thought searchers. This arrangement is one of the most costly as it utilizes a huge TV and 5 screens which are largely costly.
How To Gamify Your Hybrid Events Or Ideas To Boost Engagement In Hybrid Events With Gamification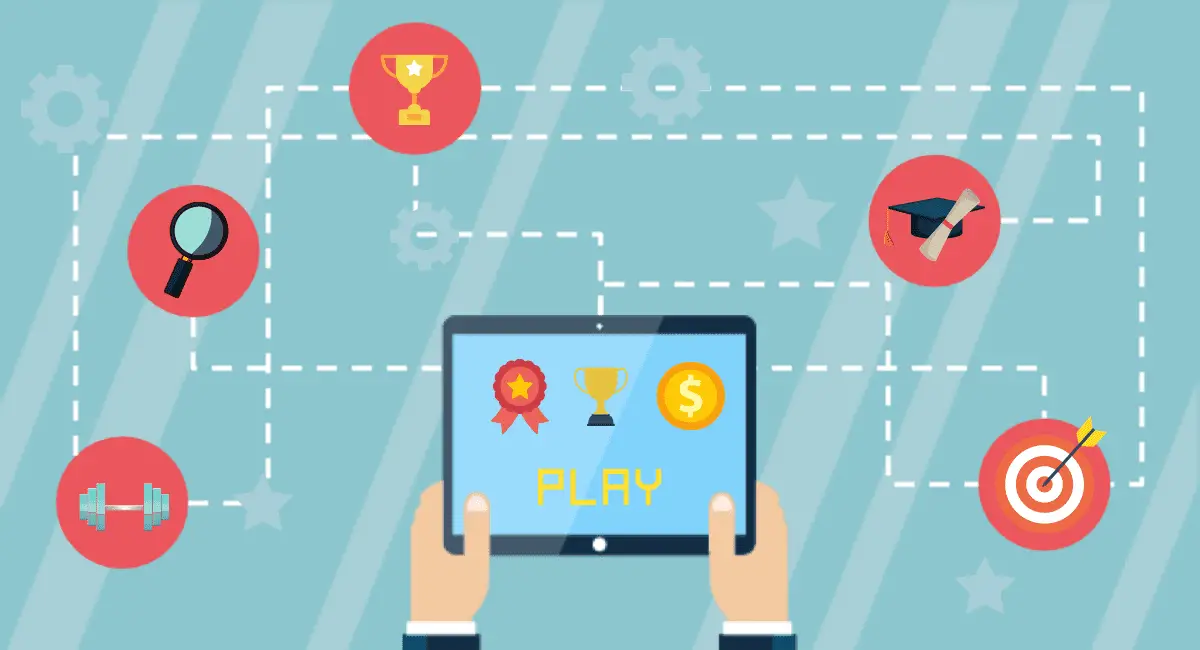 Meta Description – Hybrid events are, as we can understand by their name, a mix between a live event and a virtual event.
Event organizers were separately enjoying the benefits of physical and virtual events. But both the event formats had their limitations. 
While physical events restricted them in terms of the audience footfall, virtual event organizers struggled to keep their audiences hooked throughout the event. 
That's when marketers identified a new strategy: Hybrid Events. Allow us to introduce you to the concept better.
What Are Hybrid Events?
Simply put, when you bring the physical and virtual events together, it gives rise to a new concept of events called hybrid events. Hybrid events manage to overcome all the barriers virtual and physical events face separately and multiply the benefits they both bring. 
The best part? Brands and event organizers get to touch a larger set of audiences, create dynamic audience engagement possibilities, get improved ROI, build a stronger community & network, and much more!
With so many benefits, an overwhelming 97% of marketers are confident that Hybrid events will become more prominent going forward. Want to know how to boost the engagement rate at your hybrid event? Here are some ideas for you.
Ideas To Boost Engagement In Hybrid Events With Gamification
When you introduce gamification to your hybrid event, it ensures that each and every audience member participates. Introduce games to your hybrid event that involves both your physical and virtual audience. 
For instance, if yours is a networking event, pay rewards to your hybrid audience for each time they make a connection, and they can further avail the rewards as discount coupons for your sponsors' or your own products and services. Or you can organize quizzes and trivia between both your physical and virtual audience and bridge their communication gap.
Here are some detailed ideas to boost engagement in hybrid events with gamification.
A social wall is a live tool that enables users to fetch social media content in real-time and display it on the social wall. A social wall has proven to be great incorporation for every event type. Especially for hybrid events when you want your virtual and physical events to stick together. You can organize a hashtag contest for your hybrid audience.
Make sure to use a unique and memorable hashtag. You can display the social wall on the digital screen at the event premises and display the same on your virtual event platform. It will encourage your hybrid audience to participate, which will improve your event's social media presence to a great extent.
Create Interesting Workshops
One thing that entices people is when they get to learn something new. So, instead of making your hybrid event just about discussions, give your hybrid audience something that keeps them interested. You can organize workshops where your audience gets to learn something. 
For example, if your event revolves around gaming, then it is easy to assume that your audience is always interested in knowing what new games are in the market or how they can reach a certain level of a game. As an event organizer, you can display the game on big screens at your physical event and also display it at your virtual event platform. It will ensure that both your audience remain glued throughout the event.
Organize Live Q&A Sessions
Humans are curious animals, and when you give them an opportunity, they never feel hesitant to ask questions. Give your hybrid event audience a common space where they can ask questions to the speakers. You can encourage your hybrid audience to ask you questions on Twitter by tweeting using your event hashtag or by mentioning you. 
You can collect the tweets and display them on a big screen during the live stream. Ask the speaker to read the questions aloud and mention the attendees' names who have asked the question. It is a great way to involve your dynamic hybrid audience and make them feel important.
Send Out Live Updates On Smartphones
It is important to keep your hybrid audience informed throughout the event so that they don't drift away or get distracted. Give live event updates to your hybrid audience about all the important & upcoming sessions to make sure your audience members reach the session on time.
But you also want to make sure that it doesn't end up becoming an annoying pop-up which your hybrid audience members get irritated by. So give your hybrid audience an option to filter their notifications or allow them to choose the session they want to receive notifications for, either way, the reminders will ensure to keep your audience hooked throughout.
Include Fillers To Keep The Virtual Attendees Hooked
Let's address the fact that you have a virtual and a physical audience, and to keep them engaged, you will have to serve them accordingly. It is much easier to keep your physical audience engaged as they are already there at the event venue. To keep your virtual event audience hooked, use fillers so that they don't get distracted and leave the virtual event platform, leading to a higher bounce rate.
You can place this wall in your social virtual events around the lobby area to create engagement opportunities. You can play short films for the virtual audience to keep them entertained in between the sessions. Your options are endless, and serve your audience as per their needs.
Introduce Photo Booth To Both The Audiences
No event is complete without a photo booth, so why should your hybrid event stay behind? Introduce a hybrid photo booth to your hybrid event, which both your physical and virtual audience can use. 
You can use digital screens to display all the pictures clicked by the hybrid audiences. It is a great way to create social proof and encourage more users to click pictures using the photo booth.
Let's Call It A Wrap!
Now that we have reached the end of this blog, we hope that you have a better understanding of the concept of hybrid events and how by implementing certain ideas, you can boost your hybrid event's engagement rate with gamification to a great extent. 
So what are you waiting for? Try out all the amazing strategies we mentioned above to maximize your results like never before!