Mobile gaming to generate $50 billion+ revenues by 2024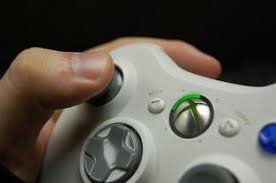 As we enter a new decade, there's a powerful new leader emerging in the global gaming industry: Mobile. Consoles are no longer king, as more and more people across the world are turning to their smartphones and tablets to play their favorite games. So great is mobile's influence on the gaming industry, that it's expected to generate a massive $52 billion in revenue by the end of this year (2020), increasing to as much as $56.6 billion in value in 2024. 
Mobile revenue increased by almost 20% since 2017
At the end 2019, mobile gaming app spend accounted for 60% of the total global gaming market, generating a profit of $16.9 billion from $49 billion total revenues. The most lucrative verticals being mobile versions of online casinos/poker rooms, augmented reality apps, eSports games, and hyper-casual apps.
Comparing this to the 2017 figures of $44.2 billion in revenues, shows a clear growth of 16% within less than two years. According to industry experts, the industry will grow at an additional rate of 2.1% per year for the next four years.
In terms of the power players, China is the dominant force in the market, with statistics indicating the region will generate almost 40% of 2020's total gaming revenues at $19.9 billion. Next up is the United States, which is expected to generate $10.1 billion in 2020. Japan is the third most powerful market, with revenue predictions of $6.4 billion, and South Korea and the United Kingdom make up the rest of the top five with projected revenues of $2.2 billion and $1.4 billion.
Breaking down the numbers
As global revenues have shot up in the mobile gaming industry, so too have the numbers of mobile gamer. According to research published by Statista, the number of mobile gamer in the world has been increasing by 100 million a year since 2017. That year, there were 1.1 billion people in the world playing mobile games, while in 2019 that figure increased to 1.2 billion. At the end of this year the total number of global gamer is predicted to hit 1.4 billion, increasing to over 1.7 billion in 2024. 
Millennial gamers (players between 25 and 36 year old) were the demographic that held the largest share in 2019 at 36%, but breaking down the numbers according to genre also shows a clear split by gender:
Immersive hardcore games, which are designed for long gameplay and are similar to console titles, are largely played by male gamers, who account for 91% of global users.
Midcore mobile titles like Asphalt 9 and Plants vs. Zombies are also preferred by male players, making up 87% of global users.
The casual genre, which includes iGaming, is dominated by female players, who account for 58% of global users.
And the lightweight hyper-casual genre is also a vertical dominated by female players at 63%.
The allure of mobile gaming
In less than three decades, mobile gaming has risen from being a novelty to a multi-billion dollar industry, developing hand in hand with our increasing reliance on smartphones, tablets and mobile technology. Each year, smartphones are becoming more and more powerful, providing a wealth of opportunity for both mobile game development and smart monetization of the mobile gaming landscape.
In the past few years, the industry has already seen the emergence and development of powerful verticals like iGaming and eSports, and now major global brands are also becoming involved in the gaming space.
Entertainment powerhouse Marvel has just released its first open world multiplayer RPG for mobile in partnership with Net-marble, Marvel: Future Revolution. This ambitious free to play title weaves together the different worlds, characters and landscapes that make up the Marvel Comics universe; enabling games to play as superhero characters like Spider-Man, Captain Marvel and Doctor Strange as they deal with the aftermath of the Convergence. 
Meanwhile, global coffee house chain Starbucks is attempting to tap into the Augmented Reality (AR) trend with the release of its mobile game Star-land on iOS and Android. Sort of like a Pokemon Go for coffee lovers, the game, which can only be played twice a day, features a real world star hunt and gives gamer the chance to win rewards and prizes.  

Unblocked Games 67: Enjoy Fun and Exciting Games Anywhere!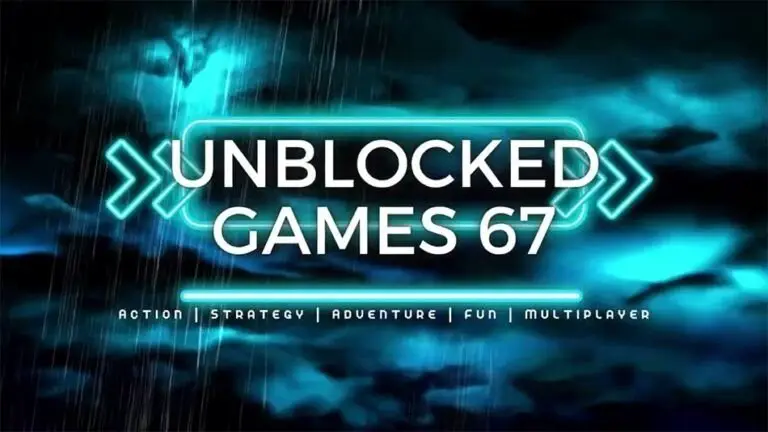 In today's digital age, online games have become a popular form of entertainment. However, many schools and workplaces restrict access to gaming websites, making it difficult for individuals to indulge in their favorite pastime. But fear not! Unblocked Games 67 is here to save the day and provide endless hours of fun and excitement for game enthusiasts. In this article, we will explore the concept of unblocked games, delve into the world of Unblocked Games 67, discuss the benefits of playing such games, and learn how to access Unblocked Games 67 safely.
Understanding the Concept of Unblocked Games
Unblocked games are online games that can be accessed and played without any internet restrictions. Unlike regular games that are blocked by school or workplace networks, unblocked games provide a way to enjoy gaming without limitations. These games are typically hosted on special websites or servers that bypass the restrictions set up by network administrators.
Unblocked games have gained immense popularity due to their accessibility and convenience. They allow players to enjoy their favorite games anytime, anywhere, without the need for special permissions or downloads. Whether you're a student looking for a bit of entertainment during a break or an office worker wanting to unwind after a long day, unblocked games offer a quick and hassle-free way to satisfy your gaming cravings.
One of the reasons why unblocked games have become so appealing is the wide variety of options available. Whether you're into action-packed adventures, brain-teasing puzzles, or thrilling sports games, there is a game out there for everyone. From classics like Pac-Man and Tetris to modern titles like Fortnite and Minecraft, the range of choices is endless.
Furthermore, unblocked games often come with additional features and customization options that enhance the gaming experience. Players can personalize their characters, unlock special abilities, and compete with friends or other players from around the world. This social aspect adds a whole new level of excitement and engagement to the games.
Another advantage of unblocked games is that they can be a great educational tool. Many educational institutions have started incorporating educational games into their curriculum to make learning more interactive and enjoyable. These games cover a wide range of subjects, from math and science to history and geography. Students can learn and reinforce their knowledge while having fun at the same time.
Moreover, unblocked games can also serve as a stress-reliever. Studies have shown that playing games can help reduce stress and improve mood by providing an escape from daily pressures. Whether it's a fast-paced action game that gets your adrenaline pumping or a relaxing puzzle game that helps you unwind, unblocked games offer a temporary escape from the real world.
It's important to note that while unblocked games can be a great source of entertainment, moderation is key. It's essential to balance gaming with other activities and responsibilities to maintain a healthy lifestyle. Additionally, it's crucial to be mindful of the websites or servers from which you access unblocked games, as some may contain malicious content or pose security risks.
Exploring the World of Unblocked Games 67
When it comes to finding a hub for unblocked games, Unblocked Games 67 is a popular choice among gamers. This website not only provides a vast collection of games but also caters to different interests and gaming preferences. Let's dive into what makes Unblocked Games 67 unique and appealing.
Unblocked Games 67 offers a wide variety of games, ensuring there's something for everyone. Whether you're a fan of action-packed adventures that get your adrenaline pumping or prefer to challenge your mind with intricate puzzles, this platform has got you covered. From classic arcade games to modern releases, the collection on Unblocked Games 67 spans across different genres and provides endless hours of entertainment.
What sets Unblocked Games 67 apart from other platforms is its commitment to catering to all ages and preferences. Whether you're a seasoned gamer or just starting your gaming journey, you'll find games that suit your skill level and interests. The website features a diverse selection of games, ranging from kid-friendly titles to more complex and challenging experiences for experienced players.
The Variety of Games on Unblocked Games 67
Unblocked Games 67 offers a wide range of games, ensuring there's something for everyone. From action-packed adventures to challenging puzzles, you'll find games that cater to all ages and preferences. Whether you're a fan of strategy games that require careful planning and decision-making or enjoy a bit of friendly competition with multiplayer titles, Unblocked Games 67 has got you covered.
For those who enjoy fast-paced action, Unblocked Games 67 features a plethora of adrenaline-pumping games. Engage in epic battles, embark on thrilling quests, and test your reflexes in intense gameplay. From fighting off hordes of zombies to exploring vast open worlds, the action games on Unblocked Games 67 will keep you on the edge of your seat.
If you prefer to exercise your brain and solve intricate puzzles, Unblocked Games 67 has an array of mind-bending challenges. Put your problem-solving skills to the test as you navigate through complex mazes, decipher cryptic codes, and unravel mysteries. These puzzle games not only entertain but also sharpen your cognitive abilities and logical thinking.
For those who enjoy a dose of friendly competition, Unblocked Games 67 offers a selection of multiplayer games. Connect with friends or challenge other players from around the world in thrilling online battles. Whether you prefer team-based cooperation or head-to-head showdowns, these multiplayer games provide endless opportunities for social interaction and strategic gameplay.
The Unique Features of Unblocked Games 67
Unblocked Games 67 stands out from the crowd with its user-friendly interface and intuitive navigation. The website is designed to ensure a seamless gaming experience, with easy access to games and clear instructions. Navigating through the vast collection of games is a breeze, allowing you to quickly find and play your favorite titles without any hassle.
In addition to its user-friendly interface, Unblocked Games 67 also prides itself on regularly updating its game library. This ensures that players always have new and exciting games to explore. With frequent additions to the collection, you can discover fresh adventures and experiences, keeping your gaming sessions constantly engaging and enjoyable.
Unblocked Games 67 also takes into consideration the feedback and suggestions of its users. The platform actively listens to the gaming community, implementing improvements and adding requested features. This dedication to user satisfaction sets Unblocked Games 67 apart, as it strives to provide the best gaming experience possible.
In conclusion, Unblocked Games 67 offers a diverse and extensive collection of games that cater to different interests and gaming preferences. With its user-friendly interface, intuitive navigation, and regular updates, this platform ensures a seamless and enjoyable gaming experience for players of all ages. Whether you're looking for action, puzzles, or multiplayer fun, Unblocked Games 67 has something exciting in store for you.
The Benefits of Playing Unblocked Games
Beyond the enjoyment factor, playing unblocked games offers several benefits that contribute to personal growth and well-being. Let's take a closer look at some of these advantages:
Enhancing Cognitive Skills
Engaging in unblocked games can be an excellent way to boost cognitive skills. Many games require players to think quickly, strategize, and solve complex problems. These mental exercises can improve memory, concentration, and problem-solving abilities, which can be beneficial in various aspects of life.
Stress Relief and Relaxation
Life can often be stressful, and finding healthy outlets to relax and unwind is essential. Unblocked games can serve as a source of stress relief and relaxation. Immersing oneself in a game world, focusing on gameplay, and achieving goals can provide a much-needed break from everyday worries and anxieties.
How to Access Unblocked Games 67
Steps to Start Playing
Accessing Unblocked Games 67 is a simple process that can be done in a few quick steps:
Ensure you have a reliable internet connection.
Open your preferred web browser.
Navigate to the Unblocked Games 67 website.
Browse the extensive game library and choose a game that catches your interest.
Click on the game to start playing instantly.
Troubleshooting Common Issues
While accessing and playing unblocked games is generally smooth sailing, you may encounter a few common issues. Here are some troubleshooting tips:
Clear your browser cache and cookies before accessing Unblocked Games 67.
Ensure that your browser is up to date.
If you're accessing the website from a school or workplace network, try using a virtual private network (VPN) to bypass restrictions.
Check your computer's security settings and ensure that they allow access to gaming websites.
Safety Measures While Playing Online Games
Protecting Personal Information
When playing games online, it's crucial to be vigilant about protecting your personal information. Avoid sharing sensitive details, such as your real name, address, or financial information, with other players or on gaming platforms. Be cautious while interacting with strangers and report any suspicious activity to the game administrators.
Ensuring a Safe Gaming Environment
Creating a safe gaming environment is vital for an enjoyable experience. Follow these tips to stay safe while playing unblocked games:
Only download games from reputable sources to avoid malware or viruses.
Use strong and unique passwords for gaming accounts to prevent unauthorized access.
Regularly update your computer's antivirus software to protect against potential threats.
Take breaks and maintain a healthy balance between gaming and other activities.
Unblocked Games 67 opens up a world of fun and excitement, allowing individuals to enjoy their favorite games without any restrictions. From the variety of games offered to the cognitive and relaxation benefits they provide, unblocked games are an excellent choice for gamers of all ages. So, dive into the world of Unblocked Games 67, follow the necessary safety measures, and get ready to embark on countless gaming adventures wherever you are!