Qualities to Look For in an Online School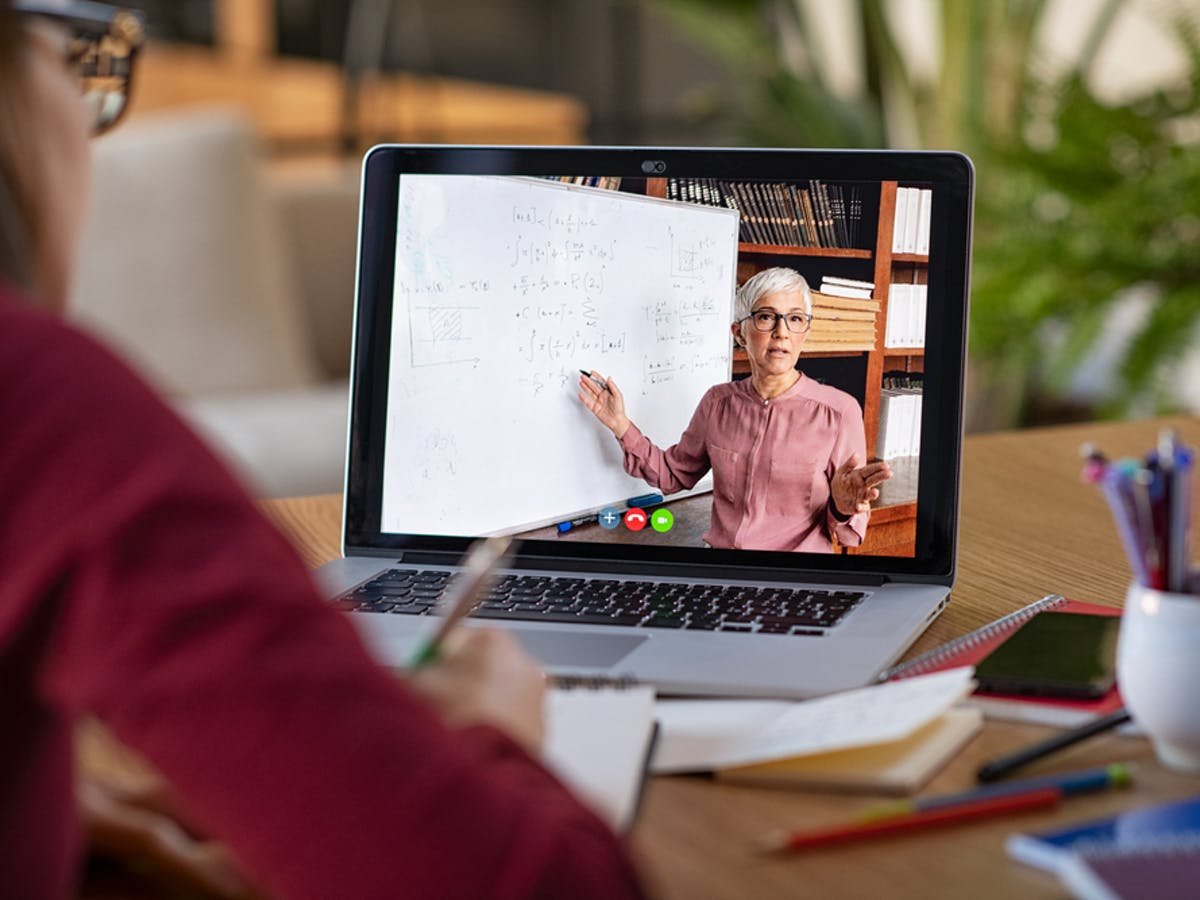 It used to be that distant academic learning, or online learning, was limited to college students, but now it's just as popular for earning a high school degree. This is a marvelous opportunity for teens to earn a diploma, or for anyone who missed out on the chance to finish up their formal schooling education.
There are plenty of reasons why students might prefer an online setting. Flexibility is a key reason, allowing you to study comfortably from anywhere. Another reason could be to escape the drama and bullying that goes on in schools. This coming academic year might prove to be challenging with in-person learning, and many parents are hesitant to send their kids back to school when there is still doubt about how the Coronavirus pandemic will be handled. Whatever your reason is, you want to find a good school. If you don't know how to judge a good online school, we'll tell you what factors to look for.
The Type of Online School
Not every online school is the same. There are four types of online schools; public, private, charter, and university-sponsored schools.
Public schools are overseen by their state's department of education and often require a student to be living in the same area or state to enroll. Public online high schools have a lot of government support, a strict curriculum, and less flexibility.
As for private schools, anyone can enroll according to the school's particular criteria. The school is not funded by any state or county school district, and courses are not free, but they are more flexible.
Virtual charter schools are similar to public schools. They are attractive to a range of students, including homeschooled kids, rural students, students with disabilities, and students who are not well-suited for traditional schooling.
University-sponsored schools give students a good jump start as students study for their high school diploma and take some college courses at the same time.
Getting familiar with each type of school makes it easier to know which kind to choose.
Accreditation
Before you learn anything about a particular school, find out if it is accredited by a U.S. Department of Education accreditor. Generally, degrees from accredited schools are accepted by many universities, if you want to continue your studies, and also accepted by employers if you want to work right after high school. An online high school degree doesn't mean you will only be able to attend public colleges or technical schools. You could also study at a private university if you want.
Experience
Online learning is not new per se, but it's relatively new compared to traditional schooling. Some schools are still in the experimental stage, with students used as guinea pigs. Avoid schools that do not have a long and good track record to have ironed out the problems and issues that arise with online learning.
Look for a school that utilizes the latest technology and employs suitable teaching methods. This is important because online teaching is very different from in-person teaching. Subjects taught in class might need a completely different approach to be taught online.
Teacher Qualifications
Not every teacher that is great in the classroom can demonstrate the same expertise online. The school should be very clear on who they hire and that their teachers are all certified to teach online. Be aware that not all online schools hire college educated teachers or even teachers with the necessary experience. Teachers need to be comfortable around students and computers and technology.
Vision and Mission
Most people overlook what the mission and vision of a school are, though it's an integral part of a school. We briefly touched on why many students and their parents would prefer online learning than traditional schooling. Another reason to add is that the school simply does not suit what you want for your child. For instance, families that have strong ties to the Church and believe their students will be better off learning and being involved with an online Christian school should know the mission and vision of that school. Parents will want the school to share the same values as them and reinforce what they teach their children at home. 
Student Evaluation
Student evaluation should not differ much between online and in-class learning. There needs to be a variety of methods to evaluate students, including quizzes, essays, multiple-choice tests, and more to come up with the GPA of a student.
Strong Curriculum
To further their education in college, students need access to study programs that prep them for university-level learning. The programs must be able to foster and enhance a student's critical thinking skills, communication skills, and more. You would also be looking for diversity in elective classes that pique the interest of students and encourage them to learn.
Credit Transfer
For virtual learning, credit transfers play a significant role when transitioning from a traditional school to an online one. Many secondary education institutions do not accept credits from an unaccredited school, which is why enrolling in an accredited online school is critical. Parents should address the overall transfer process with the appropriate authorities to guarantee the credits are accepted by all secondary schools in the country. It is also relevant when applying for a college or university, or even when applying for a job. That's why it helps you to get all the details you need about credit transfer before you sign up for an online course.
Student Support
Make sure the school supports its students in their academic studies, online interactions, and in extracurricular activities. You're going to hear and read a lot of myths concerning online schools. Do your research and find out about the advantages of online learning and if it suits your child to make an informed decision before enrolling in a school. 
The process and criteria for choosing an online school do not differ much from a conventional school; aside from the technologies used. Other than that, you still want accreditation, quality teachers, a school that expresses your values and perception of education, and one that supports their students in the best and most ways possible.  
KNOW THE DIFFERENCE BETWEEN ECONOMICS VS. FINANCE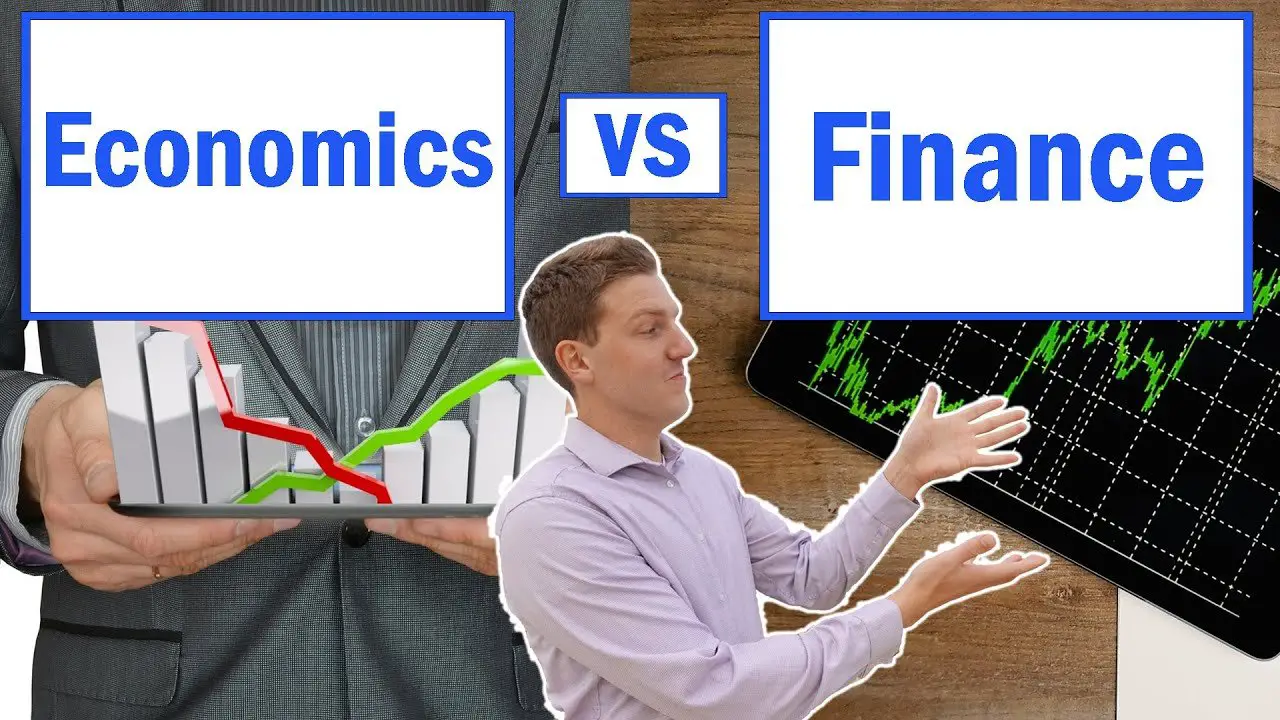 OVERVIEW
Both economics and finance are terms related to similar backgrounds. Possibly this is the reason why one term is confused with another. This article is an attempt to differentiate between finance and economics. Though both the terms are related to money matters, there are certain lines that differentiate finance from economics.
ECONOMICS
Economics is the study of the market and non-market components related to money. It involves the study of the market, its components, its predicted behaviour based on the global economic trends at the micro level. It also encompasses the study of greater financial institutions and global economic regulators and their functions. 
FINANCE
Finance on the other hand deals with matters solely related to money management. It encompasses the raising, management and investment of finance. It also deals with the ways to raise finances and their optimization.  Apart from this general distinction, there are certain parameters that are taken into account to distinguish economics vs. finance. These are the parameters that will be considered to compare economics and finance.
COMPARING ECONOMICS VS FINANCE
Finance is applied to manage financial resources for a company or venture. It deals with the ways and methods of raising finance to procure resources for the company. It allows planned investment of procured resources and appropriate distribution of equity.
   Economics on the other hand is the aggregate study of market and market forces. It analyses market behaviour and makes predictions of future events based on the general trends in the past. It is elemental in planning the course of economic activities during different phases of the economic cycle. It facilitates optimum utilisation of resources and helps in coordinating supply with demand.
When talking about finance, there are basically three prominent branches in finance. These are namely public, corporate and personal finance. Public finance basically deals with the financial matters of the state. It is concerned with the larger public interest and is governed through policy decisions.
In economics, there are two subcategories. These subcategories are macroeconomics and microeconomics. Macroeconomics deals with the entire economy. It studies the elements vital in running the larger economies that vary from regional to the global level. Microeconomics on the other hand deals with the smaller and fundamental elements that govern the market. These fundamental elements form the basis of economic functioning.
There is a range of courses offered by both the courses. Both economics and finance offer quite popularly opted and highly demanded courses. This segment discusses some of the most widely opted courses from economics and finance orderly.
COURSES IN ECONOMICS
Info economics

– information economics deals with economic aspects related to the information field. It offers varying learning and job opportunities to individuals.
Development economics

– In third world countries, development economics plays a vital role in the growth and development of underdeveloped economies.  Development economics focuses on socio-economic developmental aspects of the economy.
Microeconomic principles

– Microeconomic principles are the founding principles of economics. It analyses market forces, demand and supply, prices and factors affecting these elements in the long and short run. 
Public policy

– Economics in public governance is the study of public policies and their implications on the economy. It analyses the nature of economic public policies, their impact on growth and the rise of the economy.
Behavioural economics

– It deals with the psychological aspect of the economic behaviour of the people in varying circumstances. It plays a significant role in understanding the aggregate behaviour of the market in times of ups and downs in the economic cycle.
COURSES IN FINANCE
Finance MBA

– an MBA in finance is a very popular course among the masses. It offers wide-ranging job opportunities in the corporate sector. Finance MBA can be applicable to jobs regarding taxation, investment, financing etc. All the jobs in the sector offer decent pay to the employees.
Public accounting

– knowledge in the field of accounting, tax management and auditing of finances constitutes the work of public accounting. It basically involves offering accounting services to other ventures. 
Financial risk management

– Firms in the market are exposed to a series of risks including credit risk, investment risk, exchange, legal risks and risks related to market reputation and image of the firm. The study of financial risk management involves the study of financial risk mitigation and prevention. It is a preferred course due to its demand in every large and small firm.
Management accounting

– The study of management accounting comprises techniques to manage risks, plan for the business strategies and manage other significant finance-related elements of the firm. It involves control and coordination of diverse but related elements in the financial sector.
Investment counselling

– choosing a course in investment counselling involves advising clients on investment-related aspects. The advice tendered in financial matters should be well understood and free from possible financial risks. Investment counselling provides a safeguard against the possible risks to the capital invested and promotes wider investments.
Finance involves the general management of financial resources, while economics involves the application of complex math concepts like calculus. So it can be held that learning economics is harder than finance owing to the usage of mathematical concepts. While this is true for any average student, ease of learning also depends on the interest of the learner. Someone having sound knowledge of higher mathematics combined with an interest in economics can effortlessly learn economics.
CONCLUSION
Belonging to the market-related concepts both finance and economics are two diverse disciplines. Both disciplines provide different services for the functioning of the market. While comparing Economics vs. Finance, various aspects of both streams have been unearthed. One can now easily choose the subject that best suits their interests and natural capabilities.
The Growing Role Of Interactivity in E-learning: academia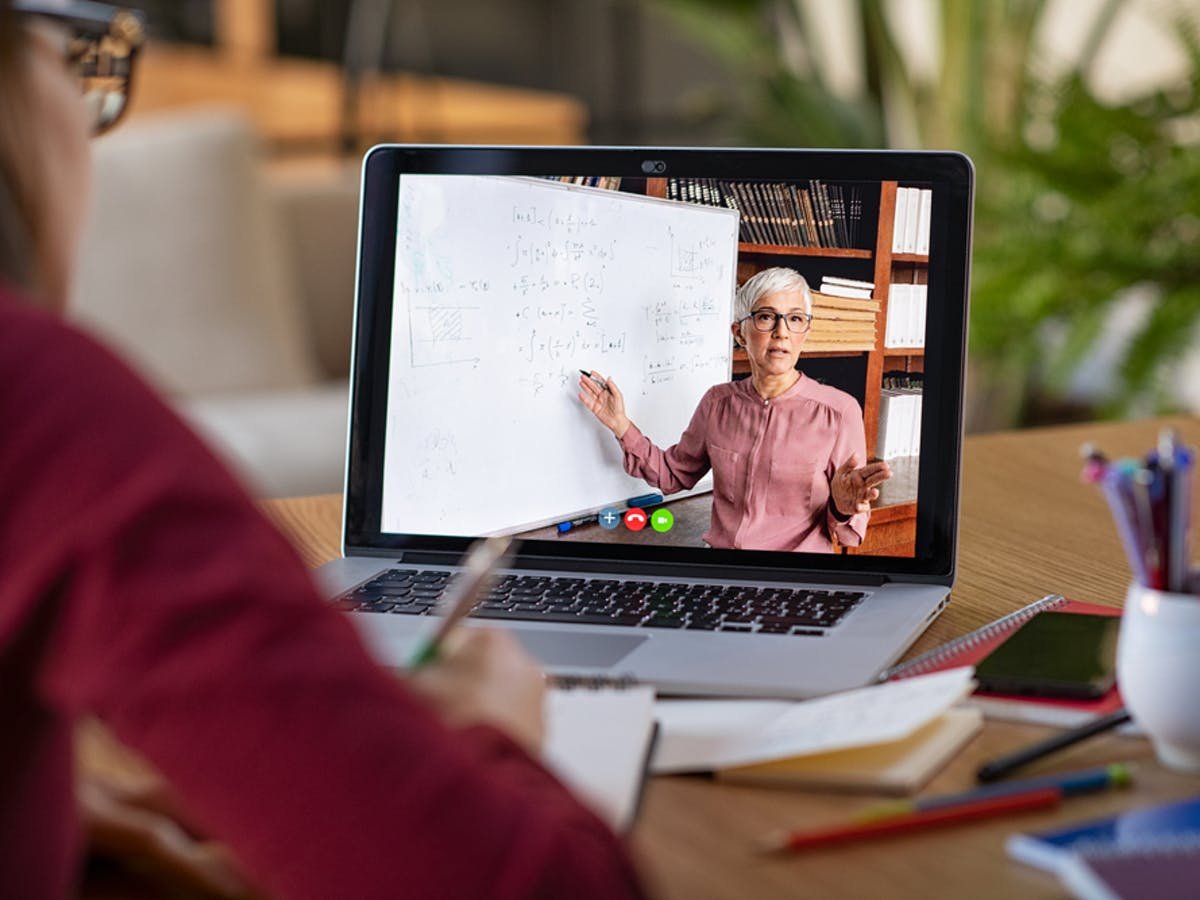 During the pandemic outbreak, the education sector was worst affected and has witnessed a tremendous transformation over the past decade, giving rise to the emergence of tech-enabled learning models. This new way of learning revolutionized the traditional classroom settings, and education today has metamorphosed into instant, online, flexible, and on-the-go learning.
There is an urgent need for continuous upskilling. Moreover, with the easy availability of the internet and democratization of technology, online education has witnessed a rapid surge across all learning phases and is embracing prominent e-learning to learn, educate and build specialization in the field of interest. 
Besides, the pandemic's disruption has provided a platform to offer an opportunity to experience virtual and remote learning experiences beyond global boundaries.
However, new avenues and surge of learning models give rise to new e-learning platforms which brought more recent challenges. 
For learners, the classroom is a place offering the best learning environment – providing them with the opportunity to engage and can clear all their doubts with the subject matter expert, also learners can share knowledge and focus on the topic. 
Furthermore, this has created doubt about the effectiveness of the new online learning model and the learning outcomes associated with it.
Effective and Meaningful Learning:
E-learning is a remote learning experience and e-learning course effectiveness depends on factors like course content, learning modules, and delivery of sessions. However, digital tools are helping e-learning courses to be interesting, fruitful and meaningful for students.
Educational institutions around the world offering virtual courses rely on recorded audio-visual content i.e asynchronous learning, but this often leads to loss of interest among learners resulting in low learning outcomes. In contrast, new synchronous models of e-learning focus on providing students with a platform to interact live with the subject matter expert and an opportunity to communicate effectively through video.
In the case of synchronous learning, virtual engagement facilitates learners for real-time exchange of inputs and feedback. Moreover, educators also employ various tools and execute exercises to include small group assignments, quizzes, case studies, simulations, and group discussions. 
The rise of EdTech platforms worldwide brings transformation in online learning, exploring new ways to drive interactivity and virtual engagement. E-learning platforms have evolved to provide simulation-like classroom experience, by building new tools to develop interactive interface and screen time management. For online educators, this provides for greater control and complete visibility as students can raise questions and can use whiteboards as tools whenever required. Moreover, educators can organize a quiz, discussion, or any other group or project-related activities through digital platforms.
For an effective online teaching program, educators require the right study material and the right infrastructure. Besides meticulous planning, educators need to create a compelling, engaging, enjoyable learning environment for learners through specialized live interactive online courses. The disruption caused by the pandemic pushed a large segment of educational institutions and universities to make a considerable shift towards embracing education in an online scenario. Moreover, this also helps the institutions to evolve with this paradigm shift and keep pace with the technological transformation happening worldwide.
4 Ways of Increasing Interactivity in Virtual Classes:
Social Media Interactions

Social media tools can be used for better engagement and increase interactivity for learners. With the advent of social media tools, educators can facilitate better communication with the help of activity streams through social media. Also, social media enables learners to connect with the learners from the same community for collaboration and can be a great space to curate and share content, also aid learning and promote knowledge sharing.
Video Learning

Video has already found a significant place for itself in eLearning as a powerful interactive tool. Almost every e-learning platform incorporates this feature as a part of its eLearning strategy. Earlier videos were predominantly used for delivering a recorded lecture or session but today, videos are incorporated for better engagement and instant feedback can be provided to learners. Interactive video sessions can encourage the learners to think, analyze, act and interact with the professional trainer.
Virtual Reality

Virtual reality is another important tool to boost interactivity in eLearning. Today with readily available smartphone and tablet adoption with greater internet availability, virtual reality is making learning experiences more immersive and engaging.
Mobile Learning

Smartphones or mobiles being an interactive element in this digital age, proved to be a great facilitator of interactivity in online learning… Mobile learning provides customized, bite-sized content to be more specific to facilitate learning anytime, anywhere. Mobile learning helps learners to collaborate across social channels, and facilitate continuous learning. 
Virtual Learning Interactivity Benefits:
It causes a reaction
Online learning-induced interactivity can replicate real classroom settings.
Real learning is the result of simulations that provide learners with the opportunity to make decisions without taking real risks. eLearning experience makes learners go through an actual situation, and are encouraged to explore what will happen in case they succeed or fail. It encourages reflection.
Virtual learning integrates the eLearning content and encourages their involvement, as depending on their response, correct or incorrect, they receive feedback, which is a key element in a virtual face-to-face session.
Boosts Engagement
Every Learning session results in some sort of reaction; provocative questions allow learners to immerse deeply in interactive activities and engage learners in the learning process resulting in better learning outcomes. Virtual training should be learner-centred, which is a perfect framework for eLearning interactivity.
Enhances Knowledge Retention
Knowledge retention always comes from curiosity. Social media elements, scenario-based learning, simulation-life experiences, have the power to transform the boring digital lecture into an engaging and memorable eLearning experience.
With these changing times, personalized learning is now a trend in online learning and educators are finding new ways to increase interactivity in online learning and help them access content from anytime, anywhere.
CONCLUSION:
Using the interactive online learning engagement techniques enhances the benefits for learners in a modern tech-enabled online educational system.
Join academia , your online learning solutions, and learn in a different way for a better engagement experience and enhanced interactivity 
Productive Things for Students to Do Over the Holidays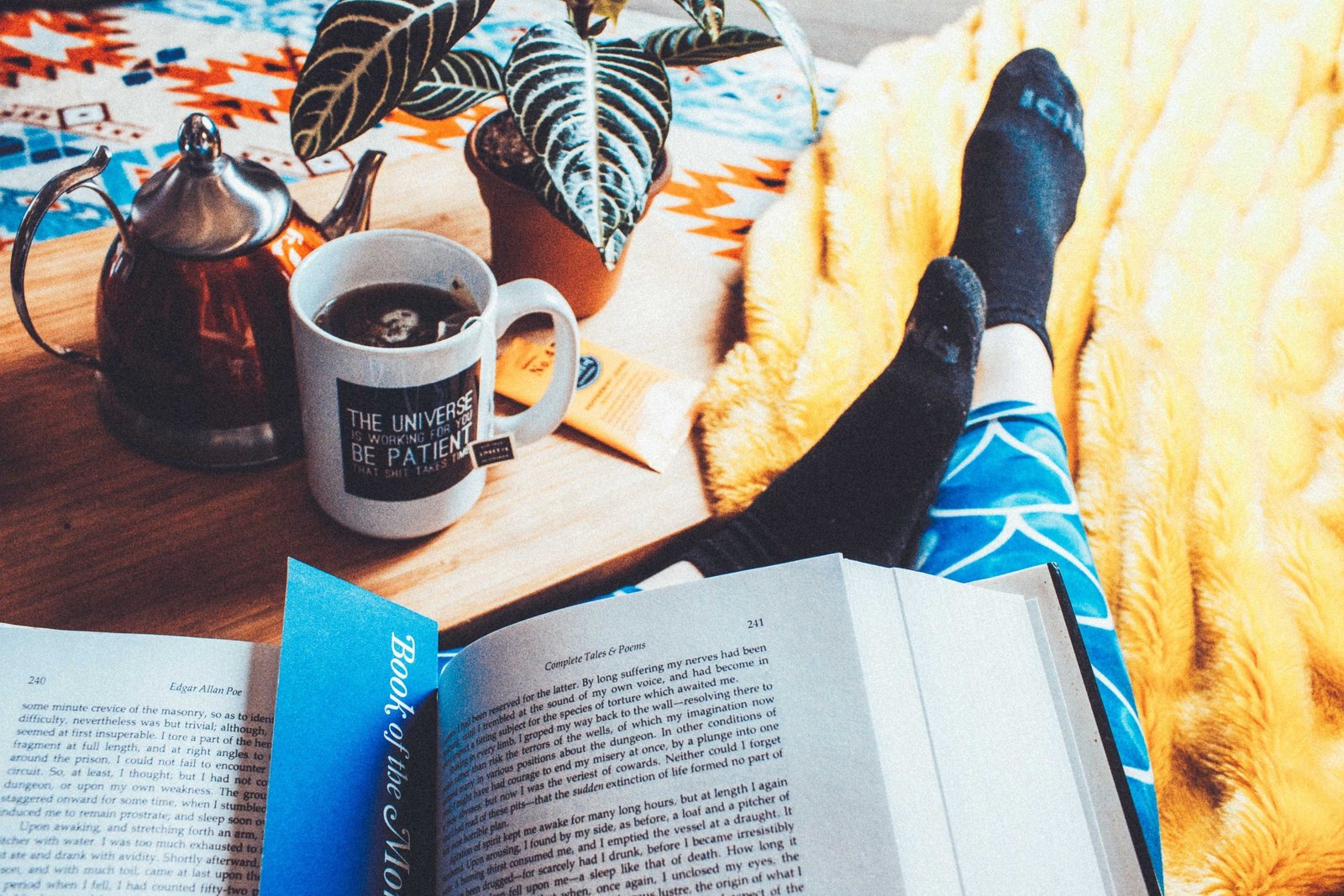 It's that time of year again. Exams are just about done, and then the long comfortable break over the holidays.
It's also about now that you start wondering what to do with yourself with all that free time. Although catching up on lost sleep seems like a fantastic idea, it's counterproductive. Besides, one can only rest so much.
Most students want to be productive during the break, but few know how to achieve that. Whether you plan on spending time with friends taking advantage of all the great student discounts, or doing some voluntary work, being proactive and planning will help you achieve your goals. Projects that'll get you started include:
Teach Yourself Something New
Learning a new skill is never a bad idea. It puts you ahead of your peers and always comes in handy later on in life. It does, however, take time, patience, and dedication. There are various holiday programs that tutor students on how to do new things. Alternatively, you can search for a book on the subject, or even Google it, and teach yourself.
Fill-Out Intern and Scholarship Applications
Now is the best time to apply. It's not necessary to dedicate your entire break to this. However, spending a day or two filling out intern and scholarship applications will make a tremendous difference in your search. The more you send out, the better your chances of getting a positive response. 
It might also be a good idea to learn about new career prospects by arranging a job shadow or informational interview.
Do Some Voluntary Work
Choose a charitable or non-profit cause you care about and find a practical way to contribute to their effort. Whether you decide to help raise money or donations for an animal rescue center or clean up the beach is up to you. Most organizations will appreciate your assistance.
Stay Healthy
During the holidays, it's essential to watch what you eat. Gradually start phasing out unhealthy food and work toward building a healthy diet. It's also vital to follow an exercise routine. Set a realistic goal for yourself, and once you've achieved it, select another. Be sure to have someone to support you and reward yourself for each milestone achieved.
Get Lost in a Novel
Choose a novel from an author and genre that you enjoy and haven't read before. Take the time and get lost in the fictional world created by the writer. Whether it's a fantasy, crime, or love novel is up to you. Just make sure that you can indulge yourself in it. It's bound to be an experience you won't regret .tothetimes.com
To Wrap Things Up
While it's essential to be productive, it's also vital to have some fun. Use the ideas in this article or be creative and come up with your own. However, you don't want to overwhelm yourself. Carefully plan your time and make sure to create a balance between rest and doing the rewarding things.  Best information