Top 5 Paid Apps You Need As an Influencer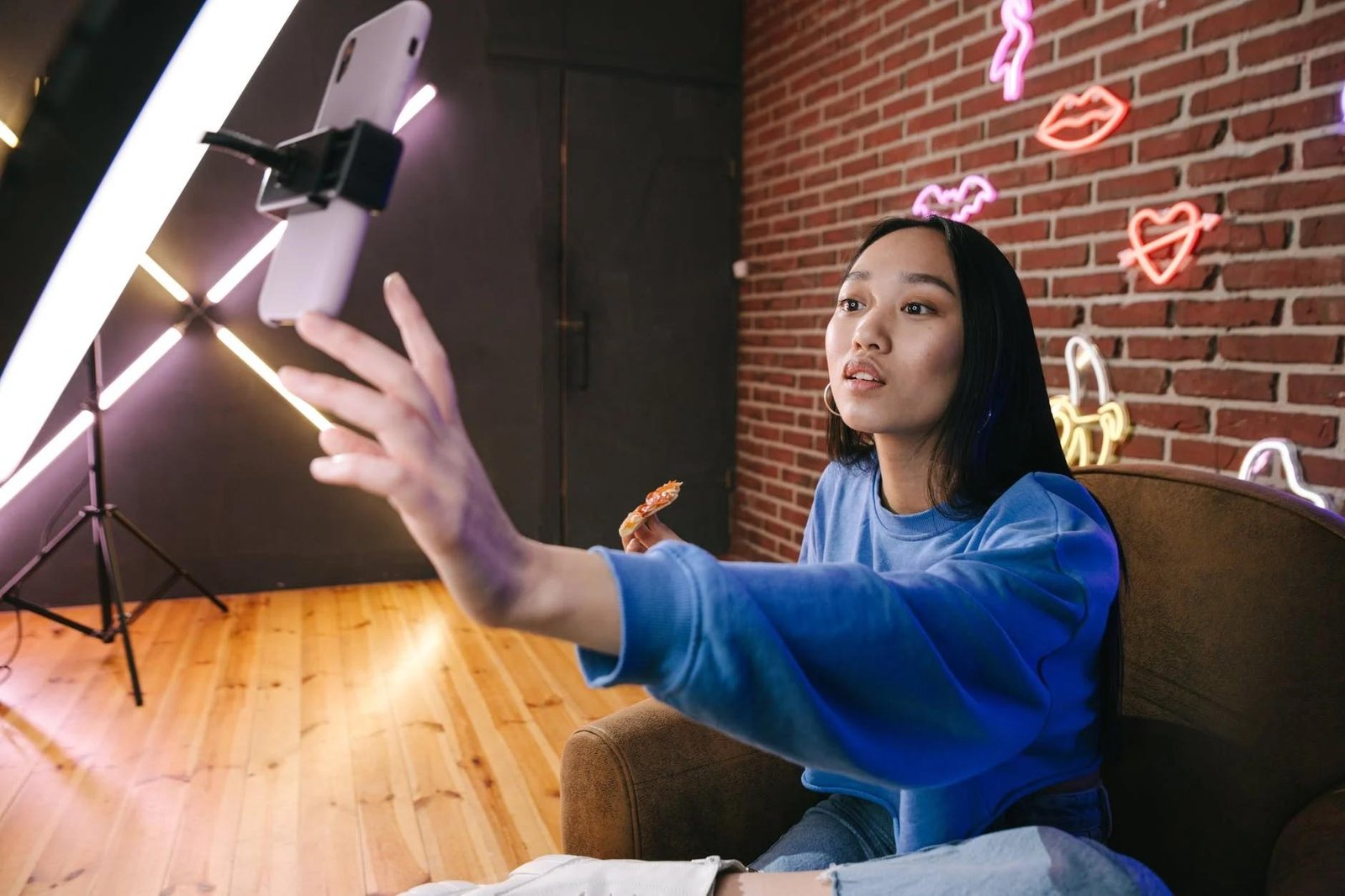 Whether you're a seasoned creator or a budding influencer, you can't dispute that creating social media content requires time and hard work. However, being on top of your game can help you develop your account and make you more appealing to brands looking to collaborate with notable influencers. In addition, the influence of technology (no pun intended) can help significantly with your success.
The quality of your material can influence how potential partners see you. Of course, if you want to make a solid first impression, you need high-quality material. When companies search for social media influencers to partner with, they consider their relevance, reach, and engagement rate. They will, however, look at the influencer's work to assess how good a content creator they are.
In the previous few years, influencer marketing has brought a lot of success to businesses. Because of its capacity to engage with audiences of various sizes, it has proven to be a cost-effective and high-return strategy for marketers of all budget ranges. So whether you're a small startup working with micro-influencers or a global corporation paying millions on a top social media influencer, you can drive a return.
So, how can you stand out from the crowd? Here we have five of the best apps available that will help you on your journey to (hopefully) influence the world!
VSCO – VSCO is widely regarded as one of the top applications for influencers, with over 124,000 ratings and an average rating of 4.6 out of 5 stars. This programme allows you to modify both images and videos. Additionally, it has its own Instagram hashtag. Choose from various filters, enhance colours, create textures with Grain and Fade, and use basic editing capabilities like crop and contrast with VSCO. When you upgrade to the premium tool, you get access to over 200 presents, including classic film looks and more. In addition to framed borders and advanced editing tools, the premium feature gives you access to framed borders and advanced editing capabilities to make your photographs look even more professional.
Brand Snob – One of the best features of Brand Snob is that it assists influencers and businesses in the beauty, lifestyle, and fashion industries with partnership planning. Brand Snob is a marketplace for influencers that allow marketers to publish cooperation proposals, which influencers respond to. Brands can either set a fixed price or leave room for negotiation. In any case, you choose the brands that appeal to you the most and are compensated through the Brand Snob platform. Payments are made on the site and are held in escrow until the promised task is completed.
The benefit is twofold. To begin, the platform safeguards users by confirming their identities. Second, the escrow provision makes it far more difficult for consumers to be duped. The platform, however, is exclusively available to Apple users. Devotees of Windows and Android will have to wait for new versions to be released.
Later – Do you know how to plan your Facebook posts? With the app later, you may now do so on Instagram. The software is available for iOS and Android and comes with both a paid and a free version. The free version lets you schedule 30 picture postings per month and assesses how well they work. The benefits of the paid choices differ based on how much you spend per month. Later is more than just a schedule tool; it also monitors trending hashtags and creates shoppable posts for you.
#Hash Me – There are both free and premium versions of the iOS app. You can use #Hash Me to submit images or search hashtags using text input. In addition, #Hash Me identifies and recommends the most popular Instagram hashtags to help you obtain more likes.
Video Leap – On the surface, Enright Video leap appears to be a standard video editor, complete with a timeline and tools for editing clips, adding audio, and applying special filters and effects. However, as you explore the programme, you'll notice that it has advanced features like layer-based editing and blending (as in, you can place a video clip on top of another video clip and mix them, like in the screenshot). In addition, video quality up to 4K can be exported using the app.
As an influencer, you can do more than upload photographs to develop your following. To make sure your material is eye-catching and exciting, you'll need the correct tools. It's the extra effort you put in to generate excellent content that makes people and brands take notice of you.
The number of apps that can help you succeed as an influencer or marketer is enormous. This article highlighted a selection of our top apps to help you choose the right tools more quickly and easily. Naturally, these are not all of the tools available online, but the majority are well-known and have proven to be effective for influencers. Which other apps do you think are valuable tools for budding influencers?
7 Effective Solutions For Main Challenges Of Usability Testing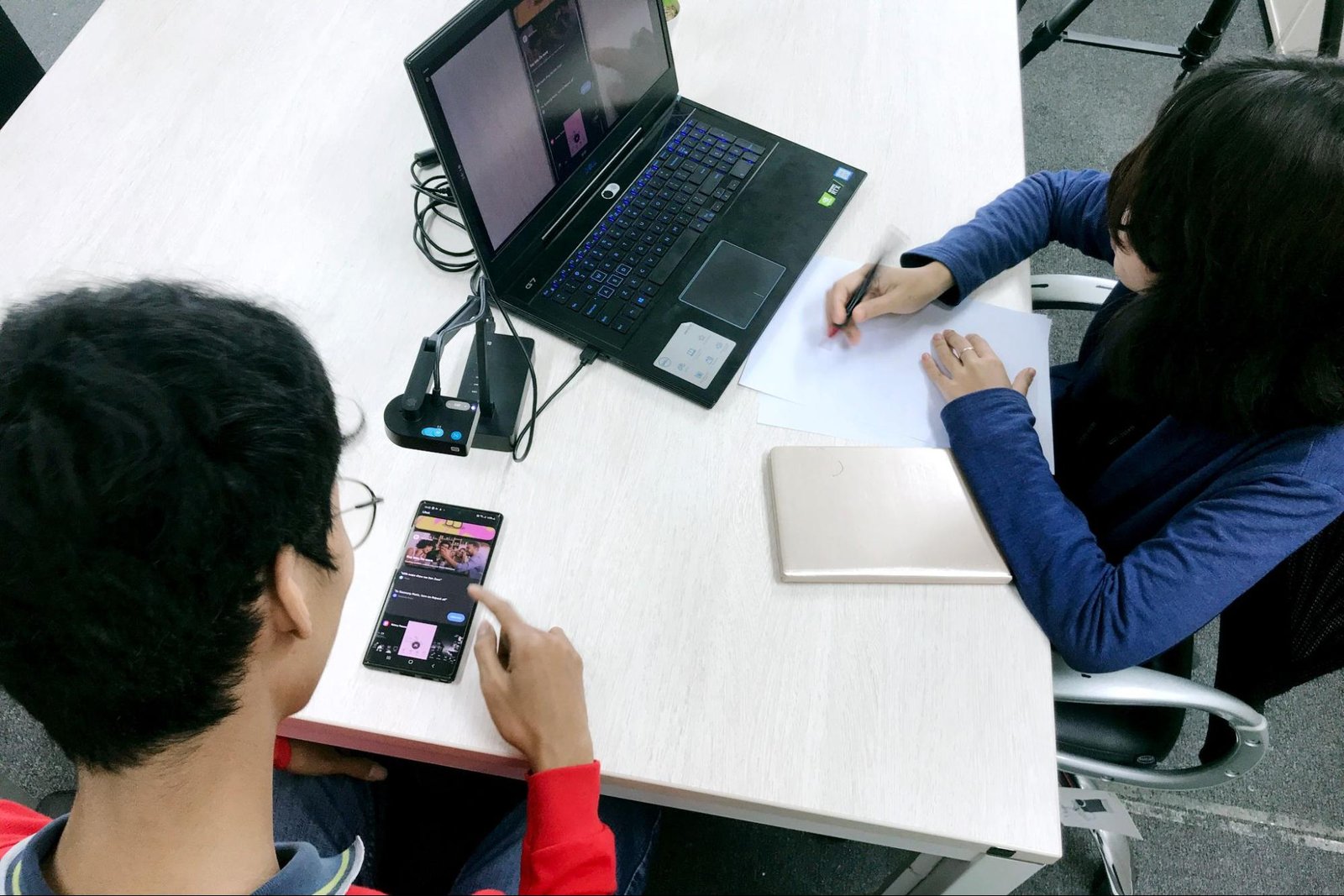 The digital concept has revolutionized more than ever. Especially, the introduction of mobile technologies and advanced digital assets such as websites, software, and applications have completely changed the virtual world.  
Nevertheless, the huge exposure to technology has made the users smarter than ever which leads to the fact that "Improving customer experience can raise KPIs by over 80% while a good user interface can increase websites' conversion rates by up to 200%." On the other hand, poor user experience is one of the most significant reasons for business loss which can be explained through the fact that 90% of users will leave a site solely due to bad design. 
In short, working on usability testing is an extremely important process to foster. Especially, when you need to cultivate a sustainable business impression while retaining the user base, usability testing allows you to stay ahead of your competition. On the other hand, working on usability testing is not as simple as testing the functionality of all the features. Rather it is an approach that works on checking the overall user experience offered by an application or software which ultimately contributes to the conversions.  
Therefore, it becomes necessary that testers should have a clear vision of all the potential usability challenges that they might need to deal with on their way to creating a competitive product. In this blog, we will try to underline 7 of the most significant challenges that testers encounter on their way to creating products with perfect UX. Also, we will aim at sharing the relevant solutions to all the challenges listed in order to help our readers on checking our products for great usability.  
Let's begin! 
Defining Clear Objectives 
The most basic challenge that QA testers may encounter on their way to usability testing is having no or lack of direction on objectives. Moreover, a project that has no objectives could allow testers to pick a wrong approach to the test process which may lead pointless recommendations to surface.  
The Solution 
Losing the initial direction is normal and if testers have the right understanding of the steps that they could take to overcome usability issues, things can be much easier. Some of the few important things that testers could do to meet the defined objectives include: 
Understanding the most important areas of interest that might affect UX 

Understanding issues that cause impact to the organization 

Understanding the most realistic implementations that could affect the usability metrics.  
Recruitment Of Testers 
Though testing does not need you to work on large sample sizes, it is necessary to recruit the right testing team. Inability to accommodate a team of experts that do not have the right understanding of the test process could make you skip all the usability issues. In other words, skipping on the basic usability issues and missing testers with the right attitude may lead to loss of content. 
The Solution 
Understand your target audience at priority in order to find the focus of the test process 

Define a list of complete screening requirements that you should follow to find the right team of testers 

Avoid using a team of testers with the same skill to avoid any chances of missing usability scenarios.  
Set The Right Tasks 
Another significant challenge which is associated with usability testing services is the inability of the test team to set the right tasks. Since the whole idea with usability testing is to generate more value and money from the product, testers working on a predetermined document may not able to identify all the realistic issues of the system under test. For instance, a team of testers pursuing only the prewritten benchmarks of usability may not be able to use their potential to at fullest when it comes to checking a system from varying user perspectives. 
The Solutions 
The primary step that testers should take is leading the exploratory work. It will help to find the most important factors that might hamper the usability of the system.  

In case, testing is done on some prototypes, the testers should ensure that the prototype must offer a realistic journey to testers for effective testing.  

It is always a good idea to start with no direction as it opens more dimensions to research and avoids leading testers to where developers want them to go.  
Organizational Involvement 
Usability is meant to create the most dynamic and flexible user experiences depending on the varying attitude and usage patterns. Since the process is hard to articulate, UX research that does not involve the stakeholders does not allow organizational buy-in on any updates and actions required by testers.  
The Solution 
Ensure engagement of key stakeholders right from the beginning of the test process to meet the research objectives.  

Make sure stakeholders are part of the research and understand the research results to assist and encourage developers and testers on moulding the existing models.  

Research discussions must be fostered within the organization to get multiple evidence drawn from the research interpretation from pieces of evidence drawn from the research interpretation. This can even help testers to get a quick agreement on identified issues and required actions.  
Planning The Format Of The Test 
Another common yet big challenge that testers have to face on their way to usability testing is sparing no time to format the test. It is necessary that testers should measure the resources available to plan the nature of the test which can be moderated, unmoderated, which further involves silent observation or constructive interaction.  
The Solution 
Testers should define clear test format guidelines depending on the product.  

If a test is moderated, the users involved in the test must be clearly instructed on the nature of the test. 

It can even help to cut the discomfort that testers might need to experience on their way to conducting usability tests.  
Quick Tip: It is necessary that testers must plan in-person usability testing as gives the ability to read the user's body language and maintain consistent contact with them which is not possible with unmoderated testing or testing efforts that are worked remotely.  
Define Tasks Within Test 
The entire response and reaction recorded during a usability test depend on the information presented to the users. Therefore, it is necessary that testers should not create biased tasks for the user groups. Though such practices help you yield positive outcomes with the test results, it leaves no scope for progress and keeps all the error points open.  
The Solution 
Developers and Test team should plan tasks that are open/exploratory, closed/specific, as well as those that meet middle grounds 

All the open-ended tasks must be shared with users with minimum information on how to perform.  

All the closed-specific tasks and tasks with middling complications must be shared with the client to test any limiting scope of interpretation and confusion.  
No Dry Runs 
Last but not least, usability testing must be worked with space for dry runs. It is more about planning the rehearsals for the tests to ensure everything should go as per the defined plan. Moreover, a dry run even helps you find the time required to complete the test and cuts any chances of surprises that you may encounter in the middle of real tests.  
The Solution  
The

 internal teams should work on running the pilot tests before the final usability tests.  

The pilot tests must be conducted with members of the team that have no or minimal knowledge of the product under test.  

The insights from pilot tests should be used to define the schedule for the real-time tasks and their priorities. 
The Crux 
When it comes to usability testing, the inability to work on a well-defined usability test format would leave the stakeholders deprived of the product success that otherwise can be achieved when tested properly. However, the need to create meaningful outcomes with usability testing does not demand much.  
One of the most important factors that test teams or QA companies should keep in mind when working on usability testing is to overcome all the aforementioned challenges. Besides, there are certain best practices or characteristics of usability testing tasks that could help yield the desired value.  
Always propose a task to the users and not the questions 

Make sure you are highly specific to the users 

Test teams should avoid any instruction sharing with the users  

It is vital that users must have their own space when working on tests or writing feedback.  
Sticking to these practices could help uncover the potential problems related to user experience and can even help the usability testing service providers to refine the entire process.  
Author Bio: Kanika Vatsyayan is Vice-President Delivery and Operations at BugRaptors who oversees all the quality control and assurance strategies for client engagements. She loves to share her knowledge with others through blogging. Being a voracious blogger, she published countless informative blogs to educate audiences about automation and manual testing.