What Android Users Need To Know About In-App Purchasing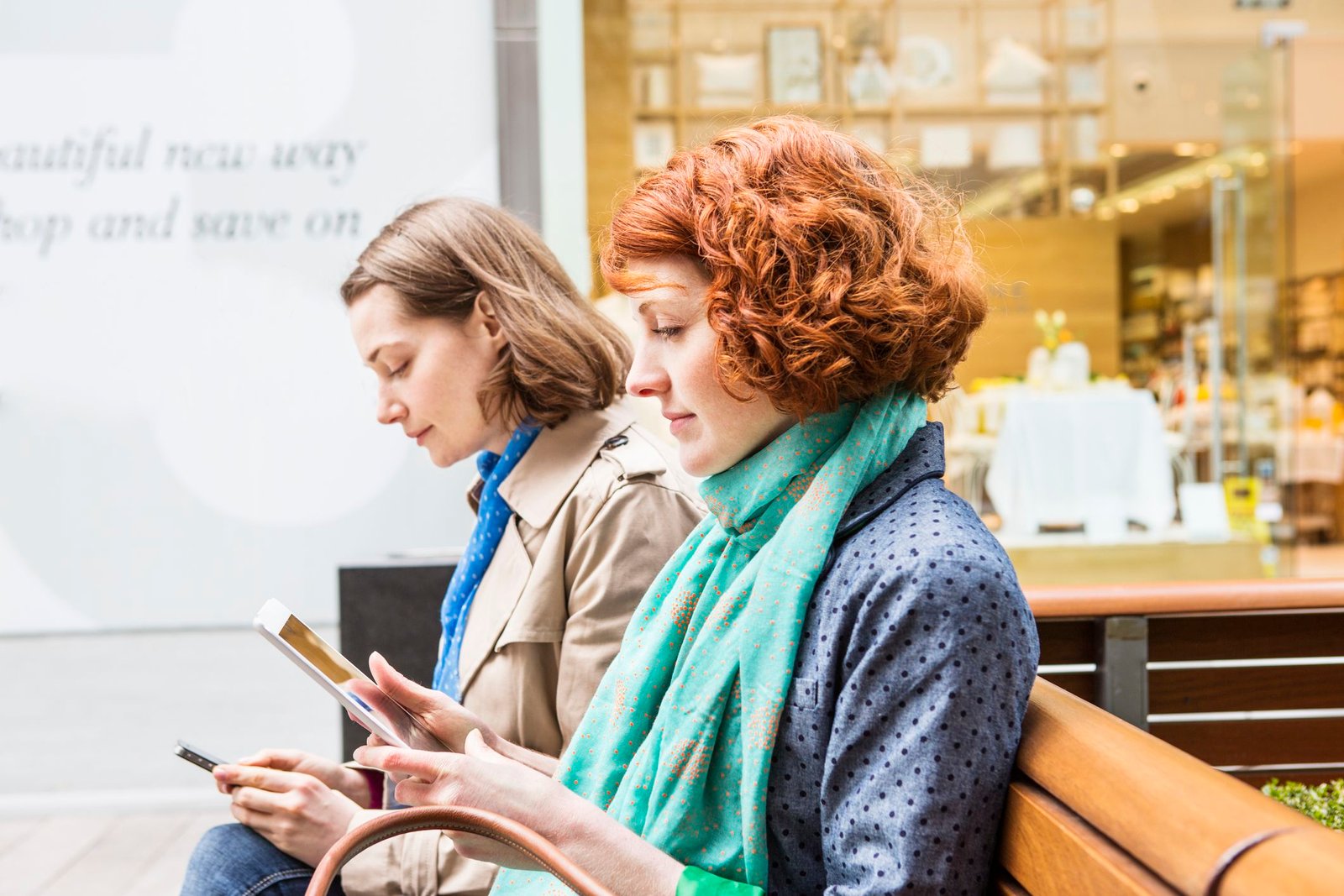 More and more developers and companies decide to publish their Android applications for free but with in-app purchase purchases. The objective is twofold: to achieve a greater number of downloads and more visibility. However, it must be borne in mind that you cannot sell an application as free and have the user make an in-app payment to use the very basic functionalities of the application. This would imply a bad evaluation and negative reviews from users. Correct use of the in-app purchase would be to offer extra functionalities, which add value to the user and that really encourage them to make the purchase. But today, both developers and users are helped by these subscription solutions.
The prices of all purchases require a prior study and should not be put without thinking. The correct thing would be that all purchases are distributed equally, that is, not all purchases should be the most expensive or cheapest product. For example, the popular 94% game has the option to buy coins that help you in the game.

350 coins -> € 0.99
750 coins -> € 1.99
2000 coins -> € 4.99
4500 coins -> € 9.99
15000 coins -> € 19.99

In a perfect world, the ideal would be to get each of these 5 options to generate 20% of the revenue from the total in-app purchase. To achieve this, the following should be fulfilled:

54% of users buy 350 coins
27% of users buy 750 coins
10% of users buy 2000 coins
6% of users buy 4500 coins
2% of users buy 15,000 coins

We have seen an example of how in-app purchases are resolved in a game, but there are several methods with which to make in-app purchases. Let's see the advantages and disadvantages of some of them, Google Wallet and PayPal:

* Google wallet
Advantages:
– It allows having linked credit cards, debit cards, and even PayPal account in several countries.
– Allows you to charge through promotional coupons and Google Play gift cards.
– It is the one used when downloading a paid application, this makes it the tool that users are used to using and, therefore, the most used method for in-app purchase purchases.
– It is used in practically all games allowing the user to easily and quickly get more lives, weapons, etc., and thus increase the engagement with the game without wasting time in other slower ways.
Disadvantage:
For the seller, it is not the most profitable method since Google takes 30% of the purchase value as a commission.
* PayPal
Advantages:
– Always keep in mind the insecurity of people when providing bank details to make a payment. For this reason, methods such as PayPal are gaining more prominence in applications every day.
– PayPal's commission for sellers ranges between 3.4% and 1.9% plus € 0.35 per transaction, being much lower than Google Wallet.
– You are helped to incorporate this form of payment by having created your SDK for iOS and Android making its implementation very easy.
Disadvantage
The user is forced to create an account if he does not have one.

To finish, and by way of conclusion, if we want to add a form of payment within an application we must have the following clear points. Choose the method that best suits the application taking into account the commission, the engagement that you want to generate, and the ease of use for the user. Most of the applications use Google Wallet, despite its high commission since it is the most used tool and the one that users feel most comfortable with. Finally, we must set the prices by doing a preliminary study.
How to Become a UX Designer?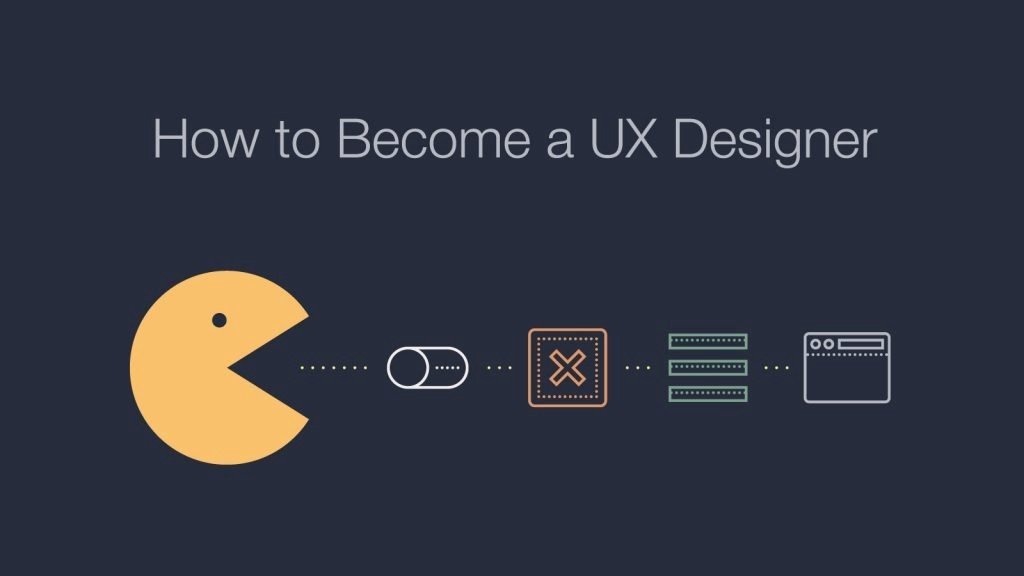 Just like every field, there are some requirements to excel as a designer. One must be learning and have an interest in pursuing the same in the future. Also, to get expertise in this domain. 
However, it is important to complete a degree program. This gives a lot of exposure to know the significant and minor technicalities. A person who wants to become a UX designer should concentrate on designing and developing patterns. On the other hand, skills are polished with experience and hands-on practice. Focus on the learning aspects to bring improvements. 
5 Tips to Become a UX Designer
There is not a hard and fast rule that works for everyone. Individuals learn at their own pace and timings. However, an app development company in UK emphasizes more practical understanding while others must be relying on the step-by-step procedure. But not a single shortcut works. One must have to go through the process, and it would take time as well.
Here are the Ways of Becoming a UX Designer:
1- Know-How of Designing Tools:
A number of tools are available to make designing more appropriate. A few of the names of agencies are Adobe XD, Figma, Sketch and InVision, etc. However, each of them is unique and function differently. So, to become a UX designer, it is crucial to select the upgraded software.
2- Master The Technical Skills:
The first and foremost thing is to concentrate on improving technical skills. A lot of structures are perfect because of targeting the suitable methods. This would help in the development and designing procedures. 
3- Work on Professional Portfolio:
Initially, it is the best way to showcase your potentials. This is how the clients will be able to know the working efficiency. Therefore, to become a UX designer trying to build a professional portfolio. The reason behind this is to make things clear about the expertise. 
4- Say Yes to Client's Projects:
If somehow I manage to get some projects, it will be easier to get along with another task. This increases your confidence and boosts your skills. Never say no to low-budget projects. In the beginning, you would be getting less than the average amount, but that is okay. Within a few months, a lot of market exposure would be enough to complete the complex projects.
5- Go for a Suitable Internship:
There is no comparison between practically learned and implemented skills. Thus. It is good to find an internship to learn about the designing industry to become a UX designer. You will meet many professionals, and it will enhance your overall experience. After accomplishing good technical work, you would easily get aligned with the more difficult job responsibilities. 
Follow the Right Pattern:
Undoubtedly, UX designing is becoming one of the demanding fields. To do something and make your official presence worthy, just focus on the positive ways as things shift to online platforms. Learning the fundamentals helps a lot in creating accurate patterns of designs for the users. It is significant to bring advancement in design patterns to make things more effective. 
Best Small Video Gaming Room Ideas for 2021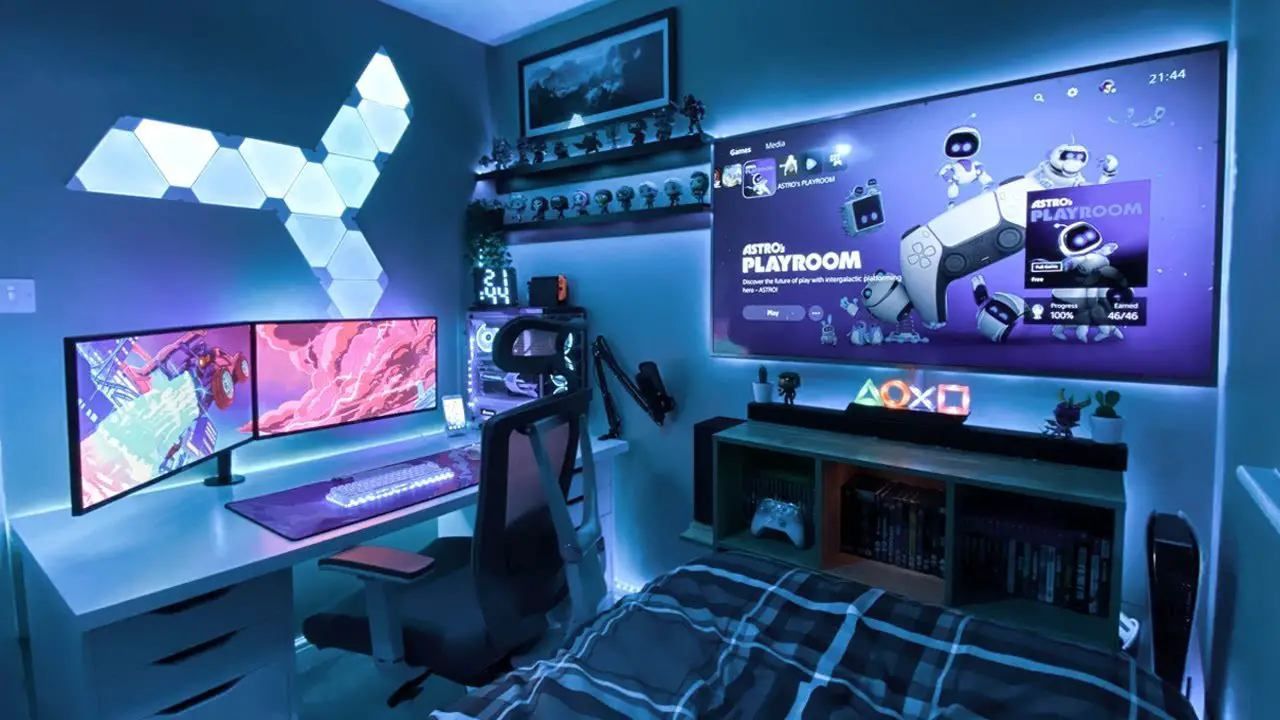 The previous 18 months was a weird chance without a doubt, however, for a lot of gamers and tech sweethearts out there months invested locked inside weren't by and large energy squandered. This as well as 2020 was a beautiful energizing year for innovation with the arrival of the Nvidia 30 series cards, the Xbox series X and S just as the Playstation 5. Yet, regardless of whether you haven't been fortunate enough to get your hands on any of the new age reassures, this likely didn't prevent you from going through a long time step up, killing beasts for great plunder, and searching for small gaming room ideas to update your gamer cavern. 
All things considered, long gaming meetings are about solace, so clustering over a TV or PC in a confined corner essentially will not do. Plus, what gamer doesn't need wonderful gaming room arrangements with multi-screen arrangements, gaming accessories, a control center of each sort, and encompassing lighting? 
Fortunately, in the ripe minds of stay-at-home specialists, each cubby opening, dull divider, and beat-up work area transforms into a chance for reexamination. During the pandemic, a large number of gaming devotees posted up their own personal Battlestations for our fulfillment and motivation (much obliged, quarantine). Along these lines, we've volunteered to accumulate the themed gaming arrangements to assist you with building a definitive gaming room that will make your companions slobber. 
Prepared to take your gaming experience to a higher level? 
Here is our cool gaming room ideas 
You can't rearrange your loft in Cyberpunk 2077, however, you can beautify your arrange best gaming background room Cyberpunk 2077 style. Regardless of whether you can't stand to totally patch up the whole room, you can look at these authoritatively authorized Cyberpunk 2077 banners for some madly cool divider workmanship. Welcome to the Night City. 
Tech Meets Nature Gaming Room Ideas 
Love tech, yet love nature as well? This gaming arrangement makes the best of both! A nature-themed work area backdrop and indoor plants balance out the cool combo of PC stuff and furniture and add a general delicateness to the whole stylistic layout. On the off chance that you truly have a green thumb, there's no justification for why you shouldn't push the boat out and develop a full upward nursery divider! You'll feel like you've been out in nature regardless of whether you've been stuck to the screen the entire day. 
Highly contrasting Gaming Room Ideas 
Slam out a basic yet viable plan clearly. White speakers, a white console, and a coordinating earphone stand keep this plan fresh and clear. Utilizing white and dark as your base tones gives you a great deal of leeway to explore different avenues regarding LED lighting. Regardless of which colors you use for your lighting, it will consistently look great. Likewise, we totally love plunking down to a game at a work area that feels like it has a place on the extension of a spaceship. 
Anime Paradise Gaming Room Ideas 
anime gaming room 
This crazy anime gaming room is simply dribbling with pastel tasteful. Everything from the console to the seat is decorated in child pink, and the entire space is tenderly enlightened by a neon blue sign written in Japanese. The dividers have the famous Demon Hunter veils from the anime 'Devil Slayer: Kimetsu no Yaiba' hanging simply over the PC, and on the floor, there's an adorable mat highlighting Killua Zoldyck from the exemplary Hunter X Hunter. 
Star Wars Themed Gaming Room Ideas 
You will not need to go to a cosmic system far, far away to partake in this Star Wars-themed room. Washed in frightful blue and red lighting, it highlights Star Wars lightsabers, dolls, and Star Wars-themed divider workmanship. 
Shading able LED lights, laser speck projector, and Nanoleaf triangles assist with making a powerful gaming experience by changing a dim bedroom into a science fiction film set. 
What's more, in the event that you end up being on the lookout for Star Wars banners, Displate has you covered with formally authorized banners from your cherished establishment. 
Pink Gaming Room Ideas 
Kawaii divider craftsmanship isn't a great fit for everybody, except each young lady otaku would be fixated on this bubblegum pink gaming arrangement. Certainly charming without being suffocatingly pink, the pastel accents and a coordinating with Nanoleaf board tie in pleasantly with the cherry bloom backdrops and the illuminated console, taking this cutesy work to a higher level. 
Neon-Lit Gaming Setup 
Frequently our gaming space serves as a utilitarian room, like a workspace. In case you're a gamer around evening time, however a stay-at-home specialist by day, this cozy workspace will fit you perfectly. You can nearly feel the comfortable energies coming from this work area arranged almost a splendid window with bunches of encompassing vegetation. Yet, even with a window and a few plants around, you may in any case wind up gazing at a clear divider. To take care of that issue, go for delightful divider craftsmanship that highlights scenes of nature, woodlands, blossoms, and untamed life.
How to write a killer script for your explainer video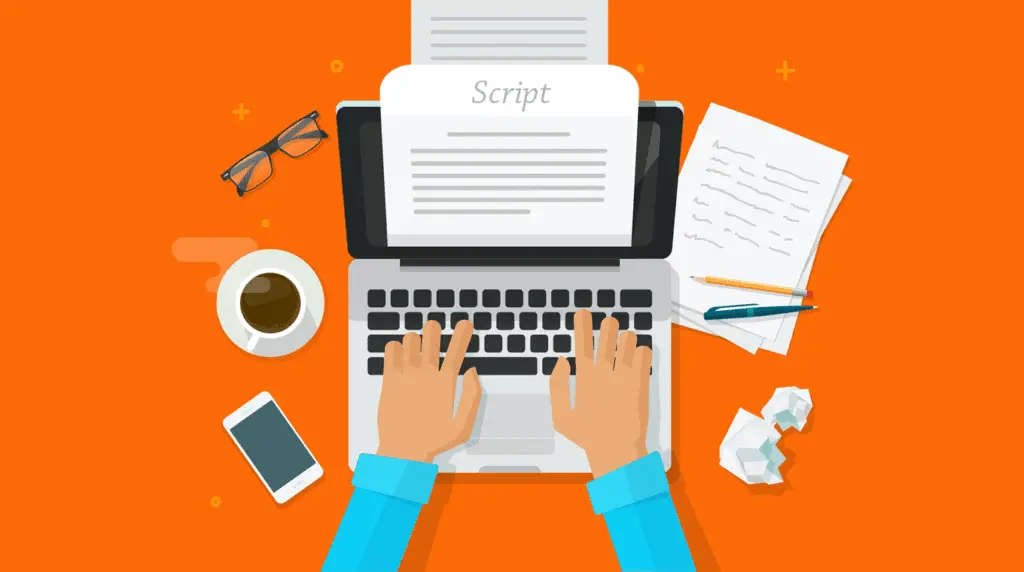 An explainer video packs the power to communicate a story about your business convincingly in one minute. But before giving a thought to the saccharine illustration and animation, you need to focus everything you have on developing a killer video script. A well-written, appealing script lays the foundation for a successful explainer video. Without the right foundation, the rest of the creation process often goes to the dumpster. Even if you put in world-class visuals, a feeble script will disrupt your explainer, making it boring at best and confusing at worst. A strong script governs the success of your entire explainer video as it drives both the audio and visual components. That being said, many businesses scuffle with writing an effective script.
All the explainer video scripts use formulas, structures, and approaches for them to be seen as impactful to the audience. In writing the explainer video script, it has to be short, precise and speaks directly to the audience. The most commonly used explainer video formulas are: 
The meet Bob formula – "Meet Bob" > Problem > Solution > How it works > Results > Tagline and Call to Action. 
It resonates with the audience with your product, often using a cartoon personality who is glued on a problem similar to one your target audience has. You can replace "Bob" with any common name as long as it's friendly and connects with the audience.
The Cut to the Chase formula – Problem > Secret Sauce > Why it works > Call to action
Its quick, precise, and hitting the target avoids any unnecessary copywriting and details. Here the focus is not on the problem but your product as the secret sauce. In this, the emphasis is on how your product is the solution to the problem.
The Cookie Cutter formula –  Addressing General Audience > Problem > Solution > How it Works > Call to Action
It is even more concise, sharp, and laser targeted. This works and appeals to a larger audience so try to take in as many groups of people as possible when addressing viewers by generalizing the subject.
No matter what formula you prefer to use or the tactics you employ your explainer video scripts are required to surpass the qualitative standards to be effectual and binding to the target audience. Those qualitative standards are:
Keeping it Short: 
The length of your script depends on your audience. The audience in an auditorium usually bears for about 6 to 8 minutes before they start to get bored. An Internet user popping on your website tends to get off after two to four minutes depending on how gripping your material is and whether or not he/she needs the product.
Putting the message in the first 30 seconds:
Deduce the message of the entire video in a single sentence and put that sentence somewhere in the first 30 seconds. It gives the audience an idea about what to focus on in the video.
Distill the Story:
The idea is simple: Break down the whole message with the language and the zest you would use if you were explaining this to a 5-year-old child. Even if your viewer is highly sophisticated, the goal of an explainer is to deliver information crisply.
Talk to the Audience:
Engaging with the audience is of utmost importance, using personal pronouns like 'you' and 'your' could come in handy. Focus more on what your audience doesn't know about you, your product/service, and how it can help them. This brings your audience to trust you and make you familiar. Being friendly and familiar provides you many chances to convert the audience into customers.
Tell a Story:
Facts, stats, and definitions are for the classroom and unless your videos are meant for it you should focus more on creating a connection. Humanizing the characters makes your audience connect with the story drives them to trust you. Also, showing them how you have helped other people also motivates them to prefer you over others and make you a reliable brand.
Wise use of Humor:
Humor is a great tool to make your storytelling engaging. But misplaced humor or wrong timing can certainly make your audience check out. It should be seamless with the flow of the story else it could be distracting. Although, it is advised to show humor on-screen with a voice-over. As such, choosing a seasoned explainer video voice actor is very important to get the most of your explainer video. 
The Pace:
The delivery of your voice-over should be according to the script. So, write on a per-minute basis, 125-150 words per minute is the standard. Short sentences keep it engaging. A machine-gun fire would give your audience difficulties in understanding the message.
Writing an explainer video script can be quite tricky. You need an exclusively written script to boost your explainer video's effectiveness. Each business has a different target market with its unique preferences. Diction, phrasing, and references in a script that reflect the business or company are crucial elements of a high-quality and effective explainer video. 
Voyzapp – the leading voice-over service provider in India provides you the best voice-overs for the explainer videos at the most cost-effective prices. You can check out the demo reels and compare TATs and prices instantly.