Why Angular.js Is A Priority Of Every Developer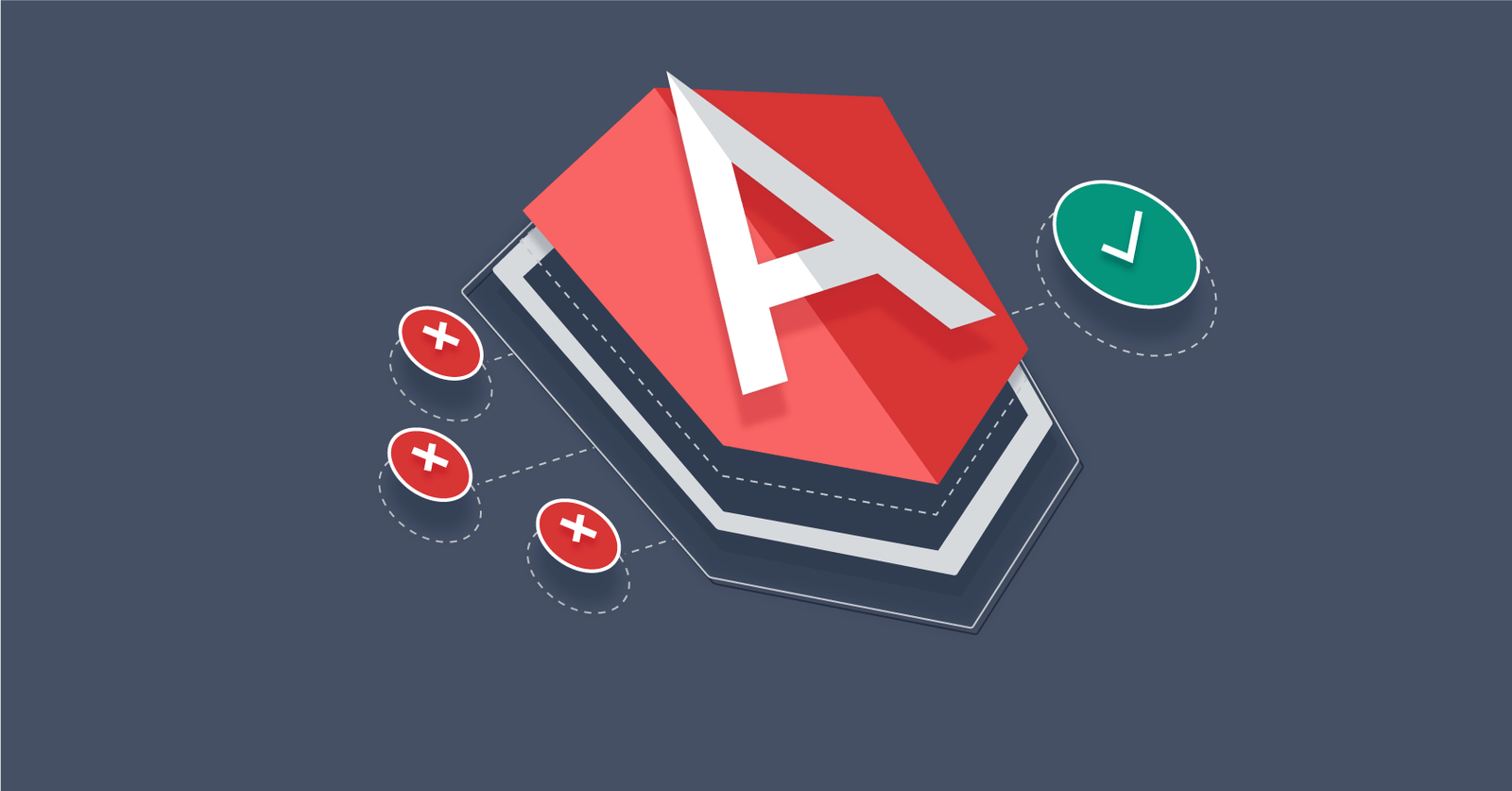 INTRODUCTION
As the competition over application development rises, everyone wants to run faster for victory. Yes, we're talking about this digital era, where businesses always look for tools and technologies to help them in their application development projects. So, if you're one of them, we are here to assist you with the best option for your application development project, which is Angular.Js development services. 
Creating a responsive and user-friendly website is not an easy job. Entrepreneurs frequently become perplexed when selecting a framework that works well for their business. In a nutshell, An interactive design with simple navigation is critical for capturing and retaining people. 
Some companies constantly seek skilled assistance to ensure the web applications' appearance is authentic and appealing. While numerous front-end development firms are accessible, Angular.Js development services exceed all expectations. Among the many technologies available, AngularJs provides developers with several features that make it a better choice for developing high-performance apps. 
Read on to know the 15 reasons which make Angular.Js a priority for app development projects. In addition, We will start from the basics and give you a detailed idea of why you should Hire AngularJS Developers and AngularJs development services.
Let's dive into the treasure trove of knowledge. 
WHAT IS ANGULAR.JS & ITS IMPORTANCE?
A JavaScript-based open-source framework for front-end web apps, Angular.Js has a wide range of innovative functions and capabilities. Angular was launched in 2010. It also has a big fan base, and ardent web developers fully use its best features. Angular provides high-end animations, complicated choreographic UI, and error-free coding as a package module. 
It became popular among developers for designing responsive websites and applications after its launch. Entrepreneurs always favour Angular development services due to their progressive characteristics. Therefore, The primary use of AngularJs is to create flexible and robust SPAs or single-page apps.
It simplifies the complete front-end development process. Code templates with HTML scripts are useful in this system. You can hire AngularJs developers to create feature-rich, robust apps that meet their customers' requirements. Furthermore, if we compare AngularJS with other frameworks, it is faster and easier to integrate. 
USES OF ANGULAR.Js
Angular.Js is a versatile framework that is used for various application developments. Following are the uses of AngularJs: Single-page applications (SPAs): 
Angular.Js is ideal for building SPAs, where a single HTML page is dynamically updated as users interact with the application. The framework offers features such as data binding, templates, and routing, making it easy to build responsive and interactive SPAs. 

Web applications: Developers also use Angular.Js to develop complex web applications, such as social networking sites, e-commerce sites, and content management systems. It provides comprehensive features and tools for building web applications, including form validation, data binding, dependency injection, and directives.

Mobile applications: Angular.Js develops hybrid mobile applications using Apache Cordova and Ionic tools. With its responsive design and touch support, AngularJS can help create mobile apps that are fast, reliable, and user-friendly.

Testing: AngularJs has built-in testing features that make writing and executing unit tests for your application easy. The framework provides a test runner, mock services, and other tools to help you test your code and ensure it meets your quality standards. 

Real-time applications: AngularJs can build real-time applications like chat applications and online collaboration tools. The framework also supports WebSockets and other real-time communication protocols, making it possible to create applications that update in real-time as users interact with them.
ANGULAR.Js DEVELOPMENT SERVICES; WHAT DOES IT PROVIDE?
Software development companies or individual developers offer AngularJs development services to build web applications using the Angular.Js framework. Additionally, the Popular front-end web application framework Angular.Js is built on JavaScript. It also offers various features and resources for creating responsive web applications. 
Some of the Angular.Js development services that a software development company may offer include:
This involves building web applications from scratch using the Angular.Js framework. The developers can create custom web applications according to the client's specific requirements, using the Angular.Js framework to build the application's front end.

Angular.Js plugin and extension development: Developers can also create Angular.Js plugins or extensions to enhance the functionality of an existing Angular.Js application. Developers can use these plugins to add new features, improve performance, or integrate third-party tools and services with the application

Angular.Js migration and upgrade: Developers can help clients migrate their existing web applications to Angular.Js or upgrade their Angular.Js applications to the latest version. This involves analyzing the existing codebase, identifying compatibility issues, and making the necessary changes to ensure a smooth migration or upgrade. 

Angular.Js consulting and support: Developers can offer to consult services to clients. These services can help clients develop Angular.Js applications or provide guidance on how to use the framework. They can also provide ongoing support to ensure the application runs smoothly and any issues are addressed as soon as possible.
REASONS YOU SHOULD CHOOSE ANGULAR.JS DEVELOPMENT SERVICES
MVC Architecture
Angular.Js uses the Model-View-Controller (MVC) architectural paradigm to separate the application logic from the presentation layer. This simplifies code management and maintenance while also improving program performance.
Cross-Platform Support
The key to success is change and flexibility. Angular.Js allows developers to create some incredible feature-rich Progressive Web Applications. As the term implies, PWA offers an app-like experience and loads with all the latest modern web capabilities. In a nutshell, it is cross-platform because it distributes an app from the desktop while shipping your app to the App store. As a fantastic front-end framework, Angular has never failed to amaze its users.
Flexibility 
It also has a flexible architecture that simplifies developing and maintaining complex web apps. However, Angular.Js uses a modular approach to organizing code, meaning developers can divide their applications into separate modules based on functionality. This simplifies managing large codebases and enables developers to reuse code across various application parts. Thus, you can use Angular.Js development services for your project.
Easy testing
Easy testing is one of the important features of Angular.Js, making it a popular choice among developers. Angular.Js provides a powerful testing framework that allows developers to write unit, end-to-end (E2E) and integration tests for their web applications. It includes testing tools and features that make it simple to create and execute unit tests, integration tests, and end-to-end tests for web applications.
Dependency Injection
Angular.Js includes dependency injection, which enables developers to quickly manage dependencies between application components. This contributes to the code becoming more flexible and testable.
Performance
Angular.Js delivers high performance, even for complex web applications. This allows a developer to make applications which perform well.
Extensibility
Developers can easily customize and extend the core features of Angular.Js to suit their specific requirements, making it a highly extensible framework. Hence, This feature allows developers to create unique and tailor-made solutions for their projects, which can be useful, especially when dealing with complex requirements. Moreover, this extensibility makes it easier for developers to work with existing codebases and integrate third-party tools, libraries, and frameworks seamlessly. Overall, the high extensibility offered by Angular.Js provides developers with the flexibility and freedom needed to build robust and scalable applications.
Cost and time effective
Angular.Js open-source framework that you can access for free. It is compatible with a wide range of third-party libraries and tools; consequently, it helps developers reduce overall development costs and time.
Two-Way Data Binding
Two-way data binding means that the view Layer will consider any model changes automatically. The view component performs an effective function by maintaining synchronization with the Model. Consequently, It flawlessly demonstrates the effectiveness of two-way data binding. This makes it easy to develop dynamic and responsive apps. 
Large community
Angular.Js has an active developer community that contributes to the framework and helps other developers. This implies that there are numerous resources for learning and troubleshooting. 
POJO
Angular.Js uses POJO (Plain Old JavaScript Objects) to simplify the development process and make it more intuitive for developers. Developers often use POJOs as data models to represent data in Angular.Js applications. 
Directives
Angular.Js also offers directives and markers in the HTML code that tell Angular.Js how to modify and manipulate the DOM (Document Object Model). Hence, This helps to simplify the code and makes complex applications simpler to manage.
Typescript 
Typescript is a superior alternative to JavaScript, which provides a fluid and effective user interface. So, Developers prefer it because it has many features to give the world. Thus, automatically populating the root file setup is a cinch with Typescript. Additionally, it has enhanced the interface, generics, and access modifiers so that platform developers can showcase their ingenuity. 
Security
The built-in security features of Angular.Js help protect web applications against security threats. These threats include cross-site scripting (XSS) and cross-site request forgery (CSRF). 
Angular.Js offers security mechanisms like input validation, output sanitization, and HTTP header security to prevent such security threats. Input validation ensures correct formatting and adherence to criteria for user input. Output sanitization removes malicious code injected into an application by attackers. 
Usability of Code
Usability of Code Angular.Js has a simple and straightforward syntax that makes creating and maintaining code simple. It also follows best practices and designs. This pattern makes it easy for developers to work on complex projects with large codebases. 
CONCLUSION
The demand for Angular.Js development services is high due to its ability to create interactive, captivating, compelling, and strong web applications. Angular.js is steadily becoming one of the top choices for creating websites and mobile apps. Thus, this framework will undoubtedly assist you in increasing traffic and interaction. However, We will assist you with all our best knowledge, and it would be a great choice if you hire Angular.Js developers for your projects. We suggest that you take the time to read the specifications and preferences for your application development project carefully. Furthermore, after understanding the requirements, communicate them to your developer. Lastly, reading the specifications multiple times to ensure complete comprehension is essential.
Mosque Website Color Theme: Creating a Vibrant Online Presence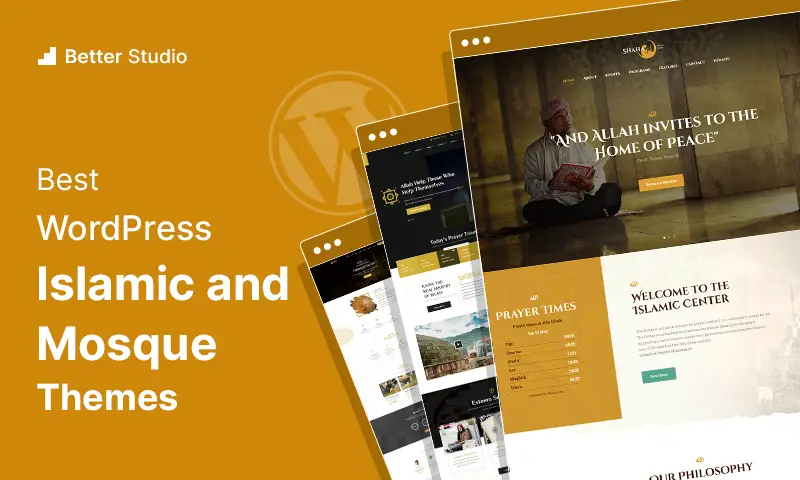 Introduction
In today's digital age, having a well-designed website is essential for any organization, including mosques. A website serves as a virtual gateway, connecting the mosque with its community and providing valuable information about services, events, and resources. One crucial aspect of website design is the color theme, which plays a significant role in setting the tone, evoking emotions, and enhancing the overall user experience. In this article, we will explore the importance of selecting an appropriate mosque website color theme and provide guidance on creating a vibrant online presence.
Why Mosque Website Color Theme Matters?
When it comes to website design, colors are powerful tools that can influence a visitor's perception, engagement, and overall experience. The mosque website color theme should align with the mosque's identity, values, and the emotions it aims to evoke. Let's delve into the reasons why selecting the right color theme for a mosque website is essential.
1. Reflecting the Mosque's Identity
The color theme of a mosque website should be a reflection of its identity and values. It should communicate the mosque's mission, culture, and purpose. When visitors land on the website, they should instantly connect with the mosque's essence through its color palette.
2. Evoking Emotions
Colors have the power to evoke emotions and create a certain mood. Warm colors like red, orange, and yellow can convey energy, passion, and warmth, while cool colors such as blue and green can evoke a sense of tranquility, peace, and harmony. The mosque website color theme should be chosen carefully to align with the emotional tone that the mosque intends to convey.
3. Enhancing User Experience
A well-designed mosque website should prioritize user experience. Colors can play a vital role in guiding visitors through the website, highlighting important elements, and improving readability. A harmonious color scheme enhances the overall user experience and encourages visitors to explore the website further.
Selecting the Perfect Mosque Website Color Theme
Choosing the right color theme for a mosque website can be a daunting task. However, by following a few guidelines and considering the mosque's identity and purpose, you can create a visually appealing and engaging online presence. Here are some steps to help you select the perfect mosque website color theme.
1. Understand the Mosque's Identity
Before diving into color options, it's crucial to have a clear understanding of the mosque's identity. Consider its history, culture, community, and the emotions it aims to evoke. This knowledge will guide you in selecting colors that align with the mosque's values.
2. Research Color Psychology
Color psychology plays a significant role in website design. Different colors evoke different emotions and reactions. Research color psychology to understand the meanings associated with various colors and how they can affect visitors' perception and engagement.
3. Find Inspiration
Browse through websites of other well-designed mosques or religious organizations to find inspiration. Pay attention to their color choices and how they create a cohesive and visually appealing online presence. Remember not to copy their color themes directly but use them as a reference to spark creativity.
4. Choose a Dominant Color
Start by selecting a dominant color that represents the mosque's identity and values. This color will serve as the foundation of the color scheme. Consider using the mosque's logo or a color that is prominently associated with the mosque's culture or history.
5. Create a Color Palette
Once you have the dominant color, create a color palette by selecting complementary colors that harmonize with the dominant color. Tools like Adobe Color or Coolors can help you generate a cohesive and visually pleasing color scheme. Ensure that the color palette provides sufficient contrast for easy readability.
6. Consider Accessibility
Accessibility should be a top priority when selecting a mosque website color theme. Ensure that the chosen colors meet accessibility standards, particularly in terms of contrast. This ensures that visitors with visual impairments or color blindness can easily navigate and read the website content.
7. Test and Iterate
Before finalizing the mosque website color theme, conduct tests to ensure its effectiveness. Test the color scheme on different devices, screen sizes, and browsers to ensure consistency and readability. Gather feedback from various individuals, including members of the mosque community, to gather insights and make necessary adjustments.
8. Use Colors Intentionally
Once you have finalized the color theme, use colors intentionally throughout the website. Differentiate sections, headlines, and buttons using color variations while maintaining consistency. Use colors strategically to guide visitors' attention and create a visually engaging experience.
FAQs about Mosque Website Color Theme
Q1: How many colors should I include in the mosque website color theme?
A1: It is recommended to include a maximum of four to five colors in the mosque website color theme. This helps maintain visual harmony and prevents overwhelming the website with too many colors.
Q2: Can I use bright and vibrant colors for a mosque website?
A2: Bright and vibrant colors can be used, but it's essential to consider the mosque's identity and purpose. Ensure that the colors align with the emotions and values the mosque aims to convey. Balance vibrant colors with softer tones to maintain a visually pleasing experience.
Q3: Should I use light or dark colors for the background?
A3: The choice between light or dark backgrounds depends on various factors, including readability and overall design aesthetics. Consider using a light background for better readability and contrast with text and images. However, a dark background can create a sense of elegance and enhance the visual impact of certain design elements.
Q4: Can I use patterns or textures in the color theme?
A4: Patterns or textures can add visual interest to the mosque website color theme. However, it's essential to use them sparingly and ensure that they do not overpower the content or distract visitors. Maintain a balance between simplicity and visual appeal.
Q5: How often should I update the mosque website color theme?
A5: Updating the mosque website color theme should be done thoughtfully and not too frequently. It is recommended to reassess the color theme every few years to ensure it remains relevant and aligns with the evolving needs and identity of the mosque.
Q6: Are there any cultural considerations when choosing colors for a mosque website?
A6: Cultural considerations are important when selecting colors for a mosque website. Certain colors may have specific cultural or symbolic meanings, so it's crucial to research and understand the cultural context. Respect cultural sensitivities and ensure that the chosen colors align with the mosque's culture and traditions.
Conclusion
Selecting the right mosque website color theme is crucial for creating a vibrant online presence that aligns with the mosque's identity and values. By understanding the mosque's identity, considering color psychology, and creating a harmonious color palette, you can design a visually appealing and engaging website. Remember to prioritize accessibility and test the color scheme before implementation. With a carefully chosen color theme, your mosque website will become an inviting and meaningful platform for connecting with the community.