Why Do Hoverboards Have a Weight Limit?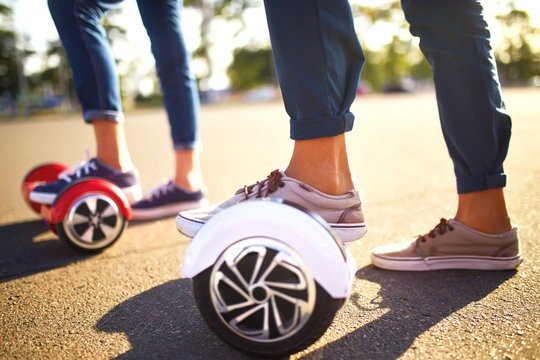 If you ever had a chance to buy self-balancing Hoverboards, you'd know these come with a maximum weight capacity that differs according to model. But why is that for? Why is it important to check for the weight limit before you buy a Segway?
The weight capacity of the Segway defines the maximum load it can carry without bending under it. Believe it or not, the weight capacity is for the rider's safety. If you are still not conceived, here is why your favorite models clearly label the weight limit:
·       For Your Safety
Knowing how much weight a hoverboard can hold means you should weigh less than that. If the model you like can accommodate weights up to 200 lbs and you weigh 220 lbs, that indicates that you should move to another model.
If you weigh more than the weight the Segway can manage, there is a high chance that you'll fall off easily and hurt yourself. So, make sure you buy an electric scooter to handle your weight.
·       For the Safety of the Hoverboard
The weight capacity indicates how much you can put on the electric scooter. If you try to exceed the limit, you might break the board. Segways don't come cheap, so you wouldn't want to break them even before you could ride them.
·       It decreases Battery Life and Weakens the Motor
Putting more weight on the e-scooter than it could accommodate and riding it will put more pressure on the motor. To function properly, the motor will need more power from the battery. The longer this continues, the weaker the motor and the battery becomes.
You might get these things changed or may have to buy a new hoverboard even before the warranty ends.
How Can I Know About the Weight Limit?
Finding the weight limit of your favourite Segway model isn't hard. Every model comes with labels that share all details of the self-balancing board. Everything is mentioned on the pack or website where you buy it from, from the features and tire size to weight capacity.
But here are some general points that can help you understand the load limit:
Segways with 4.5" tires have a weight capacity of 120 lbs
Self-balancing boards with 6.5" tires have a weight limit of 220 lbs
Boards with 8" tires have a load capacity of 265 lbs
Hoverboards with 10" tires have a weight limit of 330 lbs
And in the rare cases when you cannot find the information, you can always contact the manufacturer or dealer of the boards to ensure that you make the right choice. You can even discuss your concerns about the load capacity with them in detail.
Fall the Rules for Your Good
Manufacturers put certain restrictions on their products for the benefit of the users. If an electric scooter mentions a weight limit or is good for a certain age group, you must respect the boundary irrespective of how much you like that model.
This way, not only will you save yourself from mishaps and harm, but you will also keep your e-scooter in good working condition. So, look for the weight limit when buying a Segway so that your hard earned money doesn't go to waste.
Electric scooters are a great addition to your modern equipment. You can use it to fulfill your regular transportation needs for short distances or for exercising. Either way, just remember to go for a model that can manage your weight properly, so neither it breaks quickly nor you hurt yourself while riding it.
6 Foods to Reduce Your Risk of Kidney Stone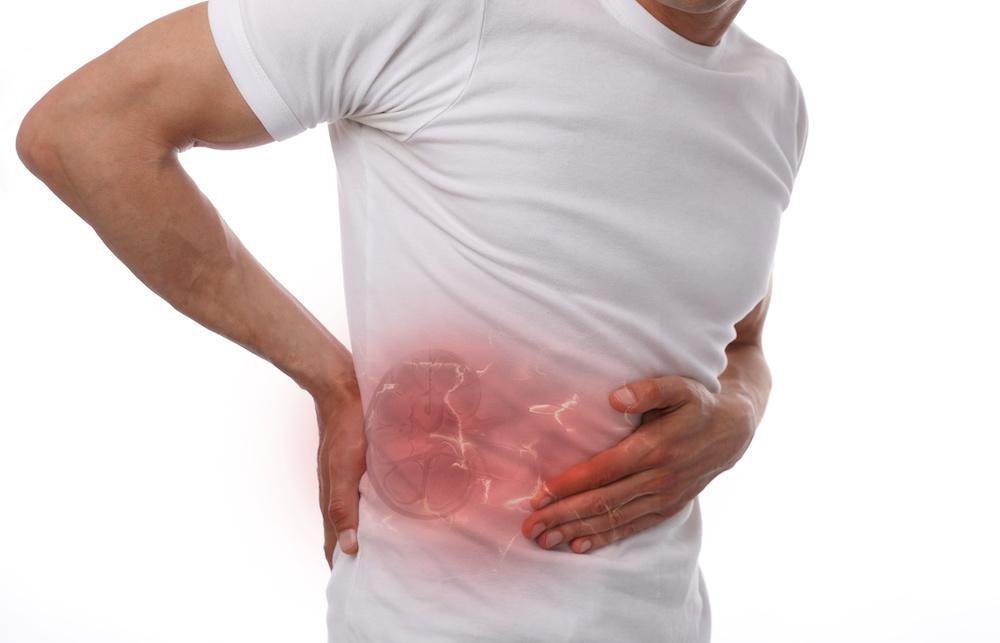 Your risk of developing a kidney stone increases as you age. The condition is more common as people get older. If you are between 18 and 50, your risk of developing a kidney stone is even higher than that and see near Chughtai lab. This is because your body naturally produces more substances that can lead to kidney stones as you age.
 It is also more common in men than women (about 8 times more). Many things can increase your likelihood of having a kidney stone, including drinking too many fluids, eating particular foods, and being at higher risk based on family history or genetics. To reduce your risk: eat these 6 foods to reduce your risk of kidney stones:
Eggs
Eggs are one of the most interesting foods that you might be wondering about. They are a type of food that can cause kidney stone formation. This is because eggs are a food that is difficult to form a stone. Instead of being formed from the eggs, the stone will be formed from the eggs. 
This is because eggs are a food that is easy to cook and a protein source. This means that they can cause the stone to be formed from the eggs, which is why they are so interesting to eat. In this situation, you can prefer any lab like Chughtai lab test rates or dr essa lab.
Fish and seafood
You're in luck if you're looking for a Cooks file-worthy meal. Fish and seafood are one of the world's most exciting and unique food genres. There are many reasons why seafood is known as "fish," but a few examples include its simplicity in terms of cooking and its health benefits. 
For example, fish is a great source of omega-3 fatty acids, protein, vitamins, and minerals. Additionally, seafood is an excellent source of omega-3 fatty acids, vitamin C, and essential oil for astringent, therapeutic, and anti-inflammatory treatments.
Additionally, seafood is a good source of omega-3 fatty acids, vitamin C, protein, and vitamin D. lastly, seafood is also a good source of omega-3 fatty acids, vitamin D, calcium, and vitamin B6. All of which are important for maintaining healthy skin health. So whether you're looking for a light or heavy meal, seafood is always a good choice.
Dark leafy vegetables
Dark leafy vegetables are one of the most interesting and unique foods you can eat. They are small and dark, and Binney's cornstarch-based diet protects them from kidney stones. What is more, these foods are low in calories and low in fat.
 Additionally, they are a new source of antioxidants and polysaccharides that can protect your body from damage. Dark leafy vegetables are also a new source of fiber, vitamins, and minerals. This means that they help keep your body feeling healthy and active. 
Lastly, they are a good source of vitamins and minerals, making them a good energy source. So if you're looking for food that will keep you healthy and happy, then Chughtai lab Lahore helpful and dark leafy vegetables are worth a try.
Nuts and seeds
Nuts and seeds are two of the most interesting and unique foods available. They are both associated with black kidney stones, which can cause immense pain and suffering. While it's not always easy to find food that can help protect yourself from kidney stones, some interesting and unique foods are worth trying. 
The first thing you should try is nuts and seeds. Nuts help protect your kidney stone from developing, and the seeds are also healthy for you. Nuts and seeds are also a source of omega-3 fatty acids, which is beneficial for maintaining a healthy body climate and function. 
Peanuts and sunflower seeds are also effective in treating other kidney stones. So if you're looking for a delicious and healthy snack, Nuts and Seeds is the place for you!
Fatty foods
We need to be careful about our food when we're careful. We're constantly exposed to fatty foods that need to be taken more seriously. It's time to change that and be more mindful of our food choices. 
With enough education and practice, you can be sure that fatty foods are not the only food that causes kidney stones. It's time for more mindful eating, leading to better health and happier life.
Condiments and sauces
There's something wrong with those ketchup bottles you're selling, or maybe it's just me. I've never found the right one, and I don't know which one I am. And I don't care whether or not I buy it; I want ketchup instead of ketchup.
I don't know what's going on here. Is someone saying condiments and sauces are important to you? If so, then you're not alone. They are one of the most popular items on the market and play an important role in different people's lives. For this reason, I am so excited to see people using them more.
But if you're not excited about the idea of Condiments and sauces being used more like you are, then you might be uncomfortable with them being there in the first place. You might be thinking, "Who knows, maybe I do, and maybe that's why they're called Condiments and sauces," right? That's probably why you are. Because they are called that in French, and it's an expression that means "to add more flavor or color to something."
Conclusion
The kidneys are the body's filters, helping to keep blood and urine clean. A stone in the kidney can cause serious health problems, such as:
A kidney stone is a crystallized mineral deposit from the urinary tract that causes pain or discomfort. Stones may be found anywhere in the body but are more commonly located in the kidneys. The stones themselves look like pebbles or sand grains. They can range from tiny spheres to large boulders. 
Some stones are hard enough to chip away at a patient's renal structures and require dialysis (kidney pump) treatment for more than a few weeks before they can be removed surgically (kidney transplant).
If you suspect you have kidney stones, get them checked out immediately by your doctor. Kidneys can become enlarged because of other health conditions; if there is an underlying medical condition that causes excessive pressure on your kidneys, it could also contribute to your stone formation.
Kidneys that don't filter properly that is, if they're not working properly visit Chughtai lab Lahore can lead to infection or inflammation of other organs (e.g., liver) or even death when left untreated.