Why online is helping bingo become hip and relevant again

Caption: Smartphones and tablets are tailormade for online bingo action
For too long, the game of bingo had something of a dated, stereotypical image of retired women huddled around tables in a bingo hall, waiting for their next line or house. The tired image of bingo was threatening to put bingo halls and the industry as a whole out of business. The number of active bingo players was rapidly declining, especially in the UK, and more bingo halls were being boarded-up, to be closed forever more.
Caption: Boarded-up bingo halls become increasingly commonplace in the early 2000s
That was until the
from its slumber and fired both barrels in a bid to entice an entirely new demographic to the game – millennial's. Bingo needed to become relevant in the eyes of young adults that have an increasing hunger and desire for new experiences. To that end, it was little surprise when the concept of 'Bongo's Bingo' was born.
How Bongo's Bingo has put life back into the bingo industry
Bingo traditionalists would have probably looked on horrified at the thought of having full-on raves in between live bingo games, complete with crowd games and dance-offs to win additional cash prizes, but that's the reality of the new Bongo's Bingo craze that's taken off in all major cities across the UK. Rather than bingo being played in silence, Bongo's Bingo takes a contemporary twist on the classic game, playing games with dance music in the background and players swigging pitchers of beer and cocktails whilst they play. The atmosphere is more akin to a night at the darts than to a bingo hall.
Bongo's Bingo has also priced itself competitively to encourage more bingo newbies to try their hand. With tickets for games typically costing no more than £6 at a time, it's as cheap as a night at the pub, but unlike any other night out you'll have experienced before. The events were first born in Liverpool, which has a high population of graduates. It has since spread to nearby Manchester and Leeds, as well as Cardiff. What Bongo's Bingo has done is put bingo on the radar of millennial's; millennial's that are online 24/7 and will no doubt have noticed the thriving online bingo industry.
What's the appeal of playing online bingo?
Most newbies to online bingo can also get involved without having to deposit their own cash. This enables them to experience the game play and social interaction for real using only bonus money. When you consider that more than three-quarters (76%) of British adults owned smartphones as long ago as 2015, it's clear that accessibility to online bingo isn't an issue for the sector's new target demographic.
Furthermore, the industry's utilization of HTML 5 technology has helped create truly responsive online bingo platforms, designed to offer consistent gaming experiences, regardless of device or screen size. One of the main reasons why online bingo has become such a popular modern-day pastime among millennial's is the social aspect. Online bingo has successfully managed to retain the engagement aspect of traditional bingo.
Historically, bingo was a great way for family and friends to get together and chew the fat about life. Online bingo sites have worked hard to develop online communities for their players to enjoy. Each bingo room has dedicated chat hosts that are employed to welcome players, handle any issues and share in players' successes. It's that communal spirit that keeps online bingo players coming back for more.
Another reason why online bingo has become so popular is the variety of games available. It's not just your bog-standard 90-ball and 75-ball games; some sites will even offer fast-paced 36-ball alternatives, ideal for time-poor professionals looking for a quick entertainment fix. What's more, these online bingo operators schedule games day and night, 24/7. Of course, the games with the biggest jackpots tend to be held during peak hours i.e. early evenings or weekends, but even those millennial's that work night shifts can get a slice of bingo action on their smartphone or tablet at 4 am. It's why online bingo has become such an accessible form of entertainment, ensuring the classic game – in its contemporary guise – will thrive well into the 21st century.
SEC Baseball Tournament: It's Not as Difficult as You Think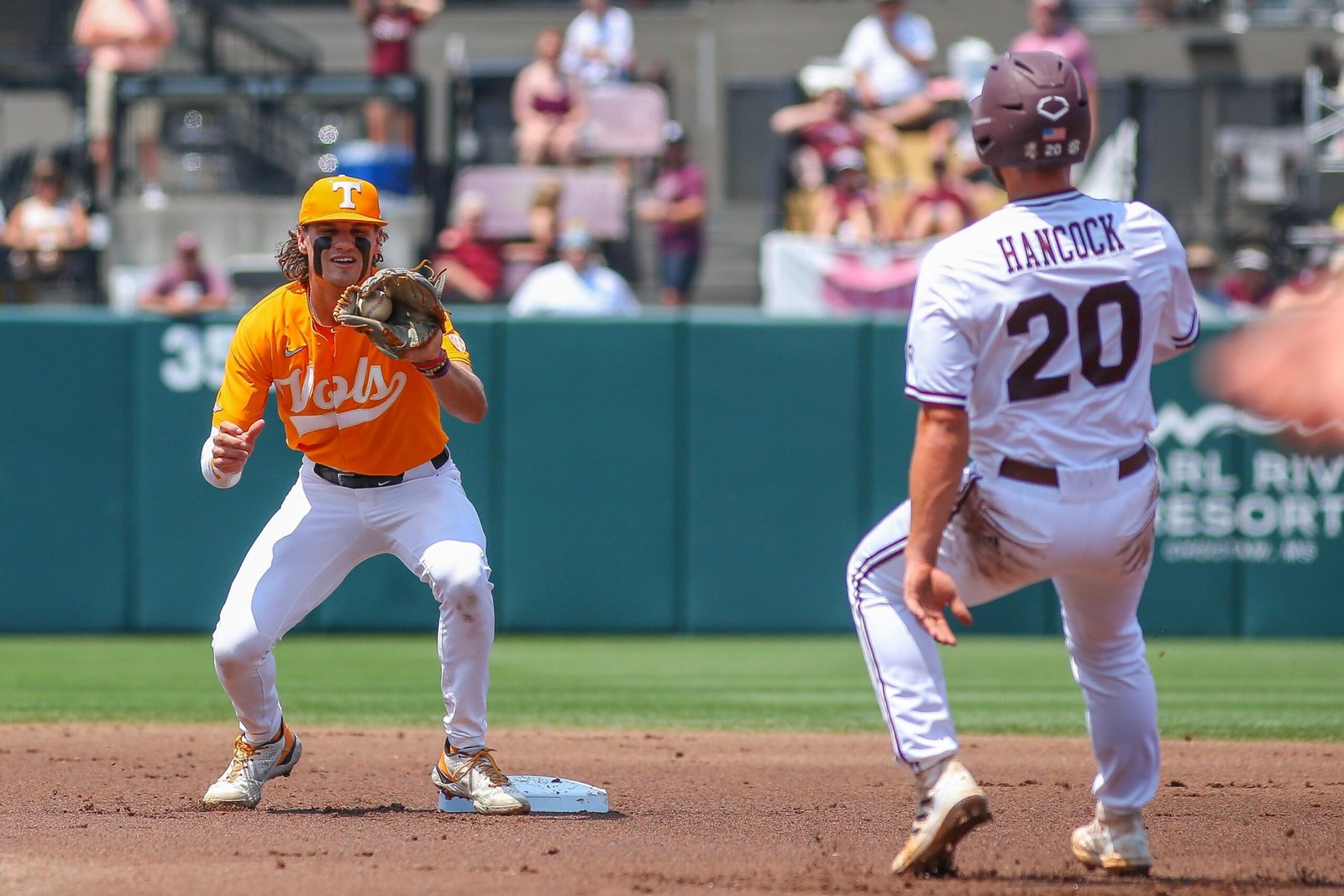 The SEC Baseball Tournament is the conference tournament in college baseball for the Southeastern Conference (SEC). The tournament typically takes place in May, and the winner earns the conference's automatic bid to the NCAA Division I Baseball Tournament. The format of the tournament is usually a double elimination tournament with 10 teams participating. The tournament's host site rotates between the SEC's 10 member schools each year, which are Alabama, Arkansas, Auburn, Florida, Georgia, Kentucky, LSU, Ole Miss, Mississippi State, South Carolina, Tennessee, and Texas A&M.
For tournament info: SEC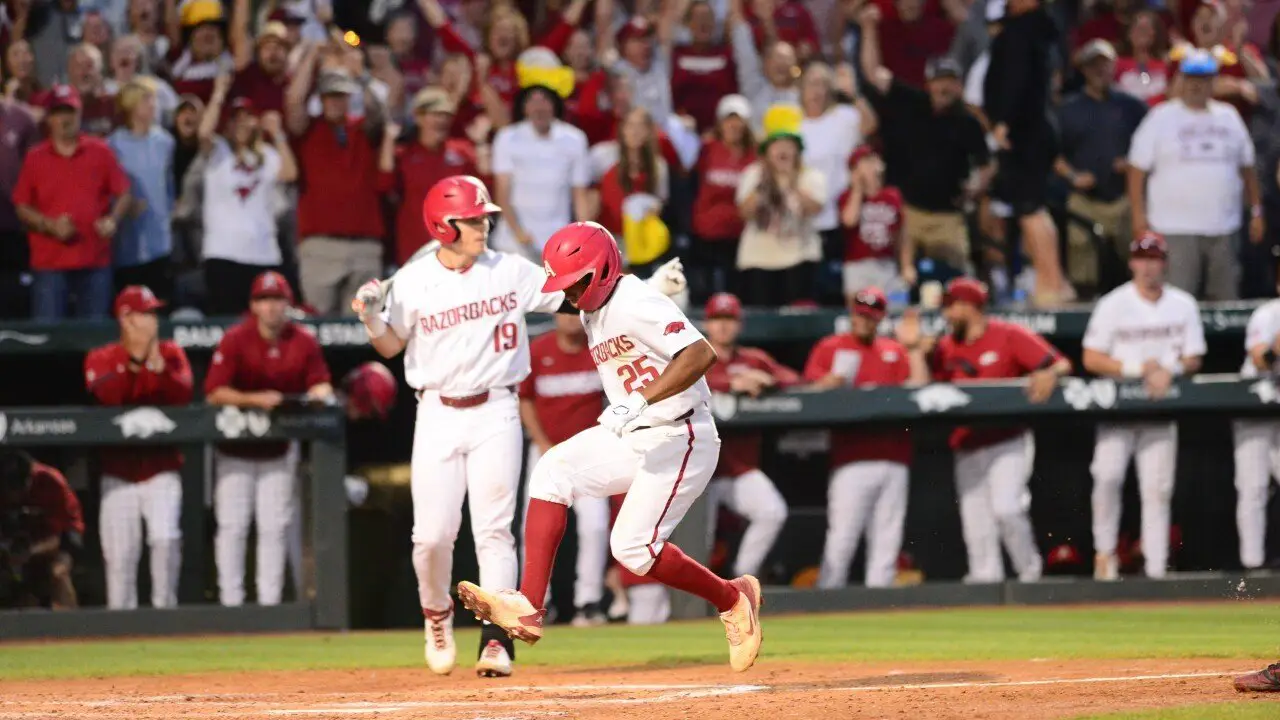 The SEC firmly urges fans not to carry any sort of packs to the competition, however sacks should be clear or generally a little grip pack to be permitted into the arena and Finley Center. An express entryway will be accessible for use by fans who don't have sacks.
Doors open for the arena one hour before the primary round of every one of the initial five days of the competition and an hour and a half preceding the title game on Sunday to oblige early showing up fans.
Sacks should fulfill the rules underneath to be taken into SEC Baseball Competition occasions:
Packs that are clear plastic, vinyl or PVC and don't surpass 12″ x 6″ x 12″

One-gallon clear plastic cooler pack (Ziploc sack or comparable)
Little grasp sacks, no bigger than 4.5″ x 6.5″, regardless of a handle or tie
A special case will be made for therapeutically fundamental things after legitimate investigation at a door assigned for this reason
Restricted things incorporate, yet are not restricted to: satchels bigger than a little grasp sack, coolers, portfolios, knapsacks, fanny packs, snap packs, seat pads, gear of any sort, PC packs and camera packs or any pack bigger than the reasonable size (12″ x 6″ x 12″).
Things that are commonly conveyed in diaper or child packs should be conveyed in an unmistakable sack that fulfills the guidelines of the pack strategy.
Fans might in any case bring things like optics and cameras (with focal point under 4 creeps long), if they are not in cases, as well as PDAs into every arena.
Working staff, including media, will keep on entering the arena through assigned entryways where they will be likely to screening and sack examinations currently active for the competition.
The SEC is empowering fans to show up before the expected time and leave any superfluous things at home or in their vehicles. Fans who carry any sack into the arena or Finley Center ought to expect to be postponed for search.
The accompanying things are restricted from being taken into the arena and Fan-fest:
Cocktails

Counterfeit noisemakers
Creatures (other than administration creatures)
Cameras with broadened focal points
Holders like coolers
Guns Laser gadgets
Loungers
Outside food and refreshment
Limited time things not supported by SEC Radios without headphones
Signs, Banners, Standards
Tobacco items
Umbrellas
Camcorders
Packs that don't conform to the SEC Clear Sack Strategy
SEC baseball tournament bracket rules
The Southeastern Conference (SEC) baseball tournament is a college baseball tournament that takes place annually, typically in May or June. The tournament is used to determine the SEC's automatic bid to the NCAA Division I Baseball Championship tournament. The tournament format is double elimination, with the top eight teams in the conference competing. The tournament is held at a neutral site, which rotates among the conference's stadiums. The team that wins the tournament is awarded the SEC Tournament Championship and the conference's automatic bid to the NCAA Tournament.
SEC baseball Tournament teams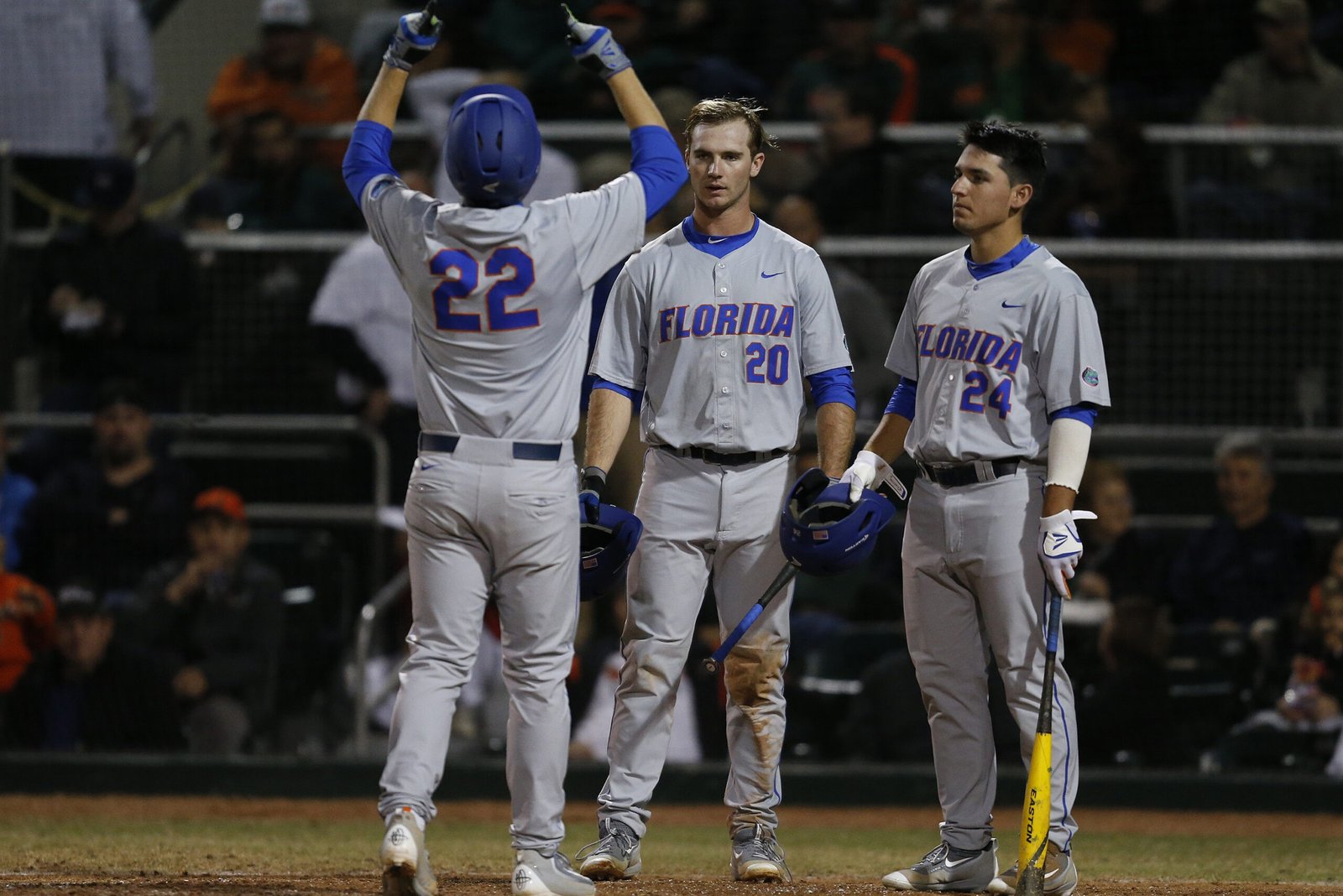 The SEC Baseball Competition includes the main 12 university baseball teams from the Southeastern Gathering and will be held at the Hoover Metropolitan Arena for the 24th successive year. Seeds 5–12 will meet in a solitary end design on the first day of the season of the competition, followed by the customary twofold disposal play from Wednesday-Friday. The competition will get back to single-disposition play on Saturday. Seventeen all out games will be played all through the competition.
SEC Baseball Tournament Tickets
The SEC Baseball Tournament is an annual event that features all 14 teams in the Southeastern Conference (SEC) competing for the conference championship. The tournament typically takes place in late May or early June and is held at a neutral site, usually in the southeastern United States. Tickets for the tournament can usually be purchased through the SEC's official website or through the ticket office of the host school.
SEC Baseball tournament TV Coverage
The television coverage for the SEC Baseball Tournament varies year to year, it will be typically broadcasted on the SEC Network and ESPN family of networks. Some games may also be streamed online on the ESPN app or SEC Network website. Additionally, some games may also be available on local sports networks, depending on the teams playing and the region of the country.
LSU baseball tumbles to Kentucky, wiped out from 2022 SEC Competition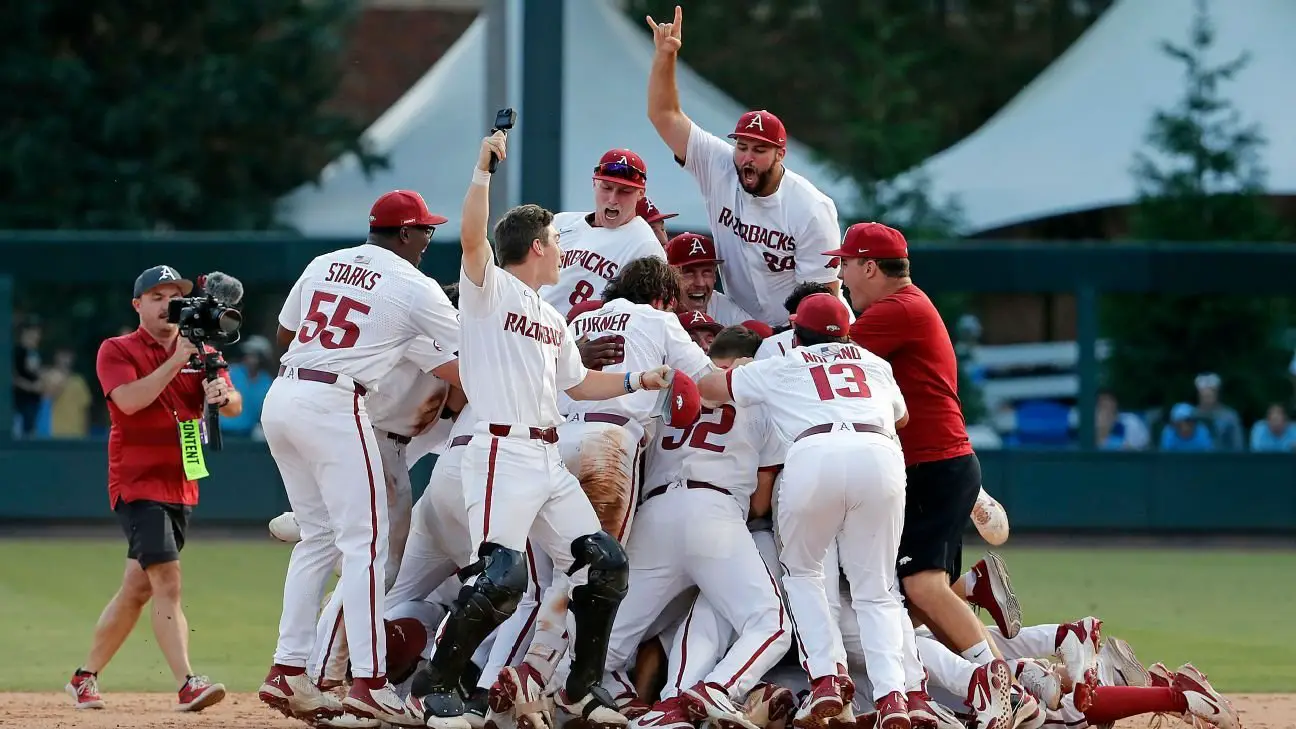 LSU baseball retired from the SEC Competition on Saturday, falling 7-2 to Kentucky in Hoover, Alabama.
The fourth-cultivated Tigers (38-20) played like a group that was still snoozing, neglecting to record any hits through six innings against twelfth cultivated Kentucky (33-25). LSU beginning pitcher Jacob Hurried just recorded an out and gave up a couple of runs. Relievers Eric Reyzelman and Bryce Collins just after him weren't vastly improved, as they permitted five acquired runs and six hits.
The following are a couple of important points from LSU's loss.
DYLAN Groups SLIDE:
LSU baseball's Dylan Groups beats tag at home, prompting Kentucky mentor's launch in SEC Competition
LSU BASEBALL Local:
Does LSU baseball have to have a NCAA Local? Thursday's success could say something else
LSU BASEBALL LOSES TO UT:
Why LSU baseball's misfortune to Tennessee demonstrated Tigers can play with first class groups
Consecutive late night games got up to speed to the Tigers
In the wake of playing in two games that finished after 1 a.m., LSU seemed to be a group that was encountering plane slack.
The Tigers had a greater number of blunders than hits through six innings. They permitted runs in four of the initial five innings and strolled five players in as numerous innings.
In the wake of overcoming the Wildcats effectively under 48 hours sooner, 11-6, and losing to No. 1-rTennessee 5-2 in a firmly challenged game the prior night, there was nothing beautiful or anticipated about LSU's exhibition on Saturday evening.
LSU's third starter issue
Green bean Samuel Dutton has been the Tigers' third starter during most of gathering play. Also, he was pitching great heading into the last a long time of the SEC timetable, permitting only two procured runs in 4⅔ innings pitched against Georgia on May 1.
Be that as it may, Dutton battled after his Georgia start, surrendering 11 procured runs in his last five appearances (6⅓ innings pitched). He additionally didn't procure the beginning in LSU's third competition game.
Hurried staggered against the Wildcats all things being equal. Also, LSU's different contender for the third spot weren't greatly improved this end of the week. Bryce Collins surrendered two procured runs on Saturday and Devin Fontenot gave up four on Thursday.
To get to the School Worldwide championship, the Tigers should track down a suitable third starter.
2021 SEC Baseball Tournament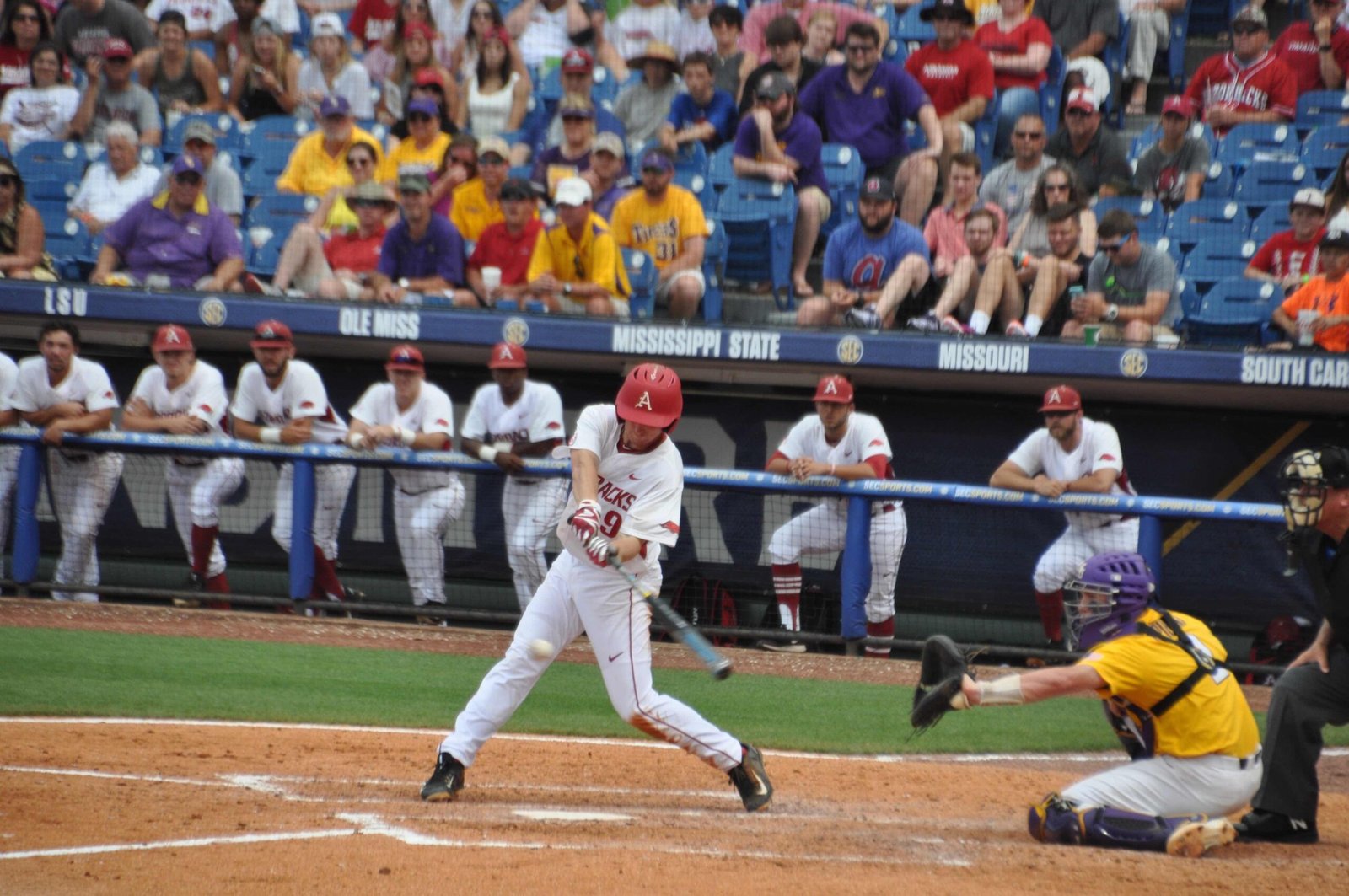 The 2021 SEC Baseball Tournament was held from May 25 to May 30, 2021 at Hoover Metropolitan Stadium in Hoover, Alabama. The tournament featured the top 12 teams from the Southeastern Conference's regular season, with the winner earning the conference's automatic bid to the NCAA Tournament. The Arkansas Razorbacks won the tournament by defeating the Ole Miss Rebels 6-2 in the championship game.
2020 SEC Baseball Tournament to be cancelled
The 2020 SEC Baseball Tournament, as well as all other spring sports competitions, were ultimately cancelled due to the outbreak of COVID-19 pandemic. Due to concern for the safety of student-athletes and others, the NCAA cancelled all remaining winter and spring championships for the 2019-2020 academic year. This decision affected not only the SEC Baseball Tournament, but also NCAA tournaments for sports such as baseball, softball, and track and field.
SEC baseball champions
The Southeastern Conference (SEC) is a Division I college athletic conference in the National Collegiate Athletic Association (NCAA). The conference sponsors baseball, along with many other sports.
The SEC baseball champions are determined by the results of the SEC Baseball Tournament and the regular season conference play. The team that wins the tournament is considered the conference champion and earns an automatic bid to the NCAA Division I Baseball Championship. The team that wins the regular season conference play is considered the regular season champion.
In recent years, the SEC baseball champions have been:
2020: LSU Tigers

2019: Vanderbilt Commodores

2018: Auburn Tigers

2017: Florida Gators

2016: Texas A&M Aggies

2015: Vanderbilt Commodores