A legal perspective over the concept of Blockchain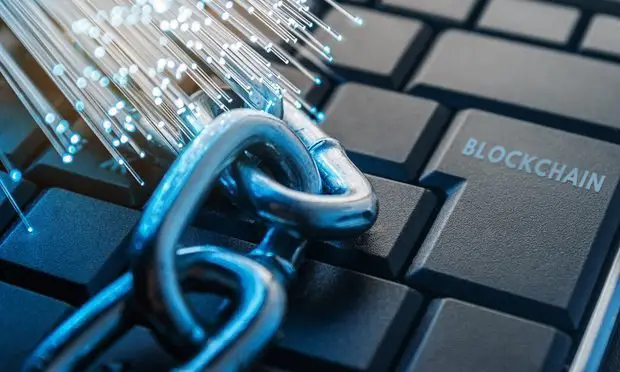 Blockchain? What is it? How does it work? How does it affect me? Blockchain is a digital information storage process. We warn that the system known as blockchain or chain of blocks is extremely complex. Its close relationship with the world of technology and information technology requires a complementary study in both areas. However, we propose to make a profane, albeit comprehensive, analysis from a practical and legal perspective. 
In this sense, the blockchain is identified with a digital information storage procedure within which operations of various kinds can be carried out. Operations can be carried out precisely thanks to the stored information. Thus, it allows establishing parameters and specific action codes for each type of execution. Let's see it with an example: If A wants to transfer a certain amount of money to B, A can indicate it through a blockchain network. This network will use all the information stored in it regarding economic transfers to bring it to effect before B. When we talk about A indicating to the system that it wants to carry out the transaction, what it actually does is execute a code associated with the movement itself. This movement is entered into the blockchain system and is shared with all the codes associated with transfers of amounts that are stored in the network itself. The final objective is to validate the operation and effectively carry it out before its recipient. 
As you can imagine, the digital information to which we refer is of great dimension. Therefore, the presence of certain intermediaries is necessary. We do not refer to intermediaries as people, but to software that houses this information separately. In this way, a succession is produced so that the operation can be carried out. The intermediaries are precisely the blocks of the chain. This is why A, who wanted to transfer money to B, has to go through software C, D, E, F, and G so that the operation code is verified at different points. Likewise, its legitimacy, veracity, operability, and delivery to the recipient will be verified. These software or intermediaries are considered nodes. 
The key aspect of the blockchain is, as can be seen, intermediation. In this process, which is decentralized since there is no hierarchical relationship between the software, the operation is stored and distributed in real-time. This implies greater agility in all operations carried out through this network. Decentralization is also of paramount importance. This importance resides in the fact that the process is not made dependent on a central body. 
Until now, the archetypal operation carried out through a blockchain network was precisely that of economic transfers. With this object, Bitcoin was born in 2009. A procedure based on the blockchain that issued currency (in this case, and by its nature, cryptocurrency) under the same denomination. Its purpose was to facilitate transactions between users and eliminate the intermediation of financial entities in this regard. Bitcoin is now gradually starting to take on the role of conventional money, even some online casino sites are now starting to apply Bitcoin payments (as well as other cryptocurrencies. It seems Blockchain is the future of humanity.