Adulting: A Guide for Millennials Buying Their First House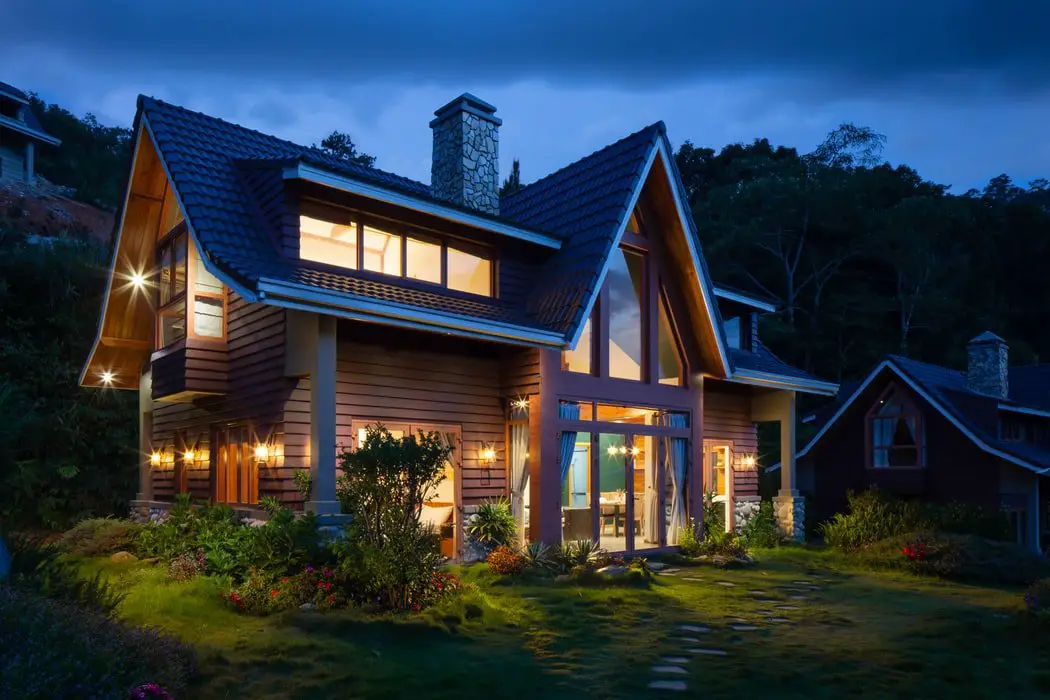 Do you ever feel like 12 years of school and 4 years of college prepared you for almost nothing (or at least nothing practical)?
Prepare to have a ton of useful information dumped on you, my friend.
This is the first of many adulting guides that will help you become ready for adulthood. There are six components to this home-buying guide:
Disclaimer: This article is based on my personal experience as well as information from parents, realtors, and friends. It is possible that it is not entirely correct, so please ask questions and double-check with your realtor and lender. I make every effort to provide you with as much useful information as possible. Please read and use the following information at your own risk and judgment.
Should You Invest a House?
When most millennials consider buying first house, this is the first and most serious obstacle they face. Is it really worth it?
To find out whether it's worth it to buy a house, evaluate how much money you'd be wasting per month if you are renting.
Home Cost Breakdown
(Based on a $200,000 home with a 5% down payment, which is likely to be the most you can afford as a first-time buyer.)
Principles and Interest 
(At a 3.5 percent interest rate): $831 a month at first, but this will decrease as you pay down the principal on the loan.
Home Insurance (monthly): 
$50, (you most likely have to pay a renter's insurance anyway, so let's cancels each other out but I've included it in the total.)
Mortgage Insurance (monthly/optional): $90
Property Taxes (monthly): $250 (This will vary depends on the location, size of the property, and age of the house)
Total Wasted Money: $640
Total Monthly Cost: $1221
These values will vary depending on the type of loan you get and the amount of down payment. The 'waste' on a monthly basis would be around $640. You'll be able to take advantage of tax deductions to earn your property tax back.
With these numbers alone, you can see that buying first house saves me money over renting, despite the fact that I would be paying more per month. And the longer I live in a home, the lower my costs get. That is why most people advise avoiding buying first house unless you are certain you will be staying in the place for at least five years.
So, if you intend to stay put, buy a house. However, don't feel pressured to buy a house if the disadvantages outweigh the advantages. We chose to buy a house and stay put because: 
We were close to my husband's family, which would be ideal when we start having children. 

I enjoy my profession.

We desperately wanted a Bernese Mountain dog, which most renters would not allow.
What kind of home should you purchase?
Make a list of Must-Haves that you want in a house as you gain a better understanding of what houses look like and what is realistic. This is also a good time to consider which sort of property is ideal for you: a townhome, a condo, or a single-family home. Because they are much less expensive than single-family homes, townhomes and condos are ideal first-time homes.
At the very least, keep an open mind when it comes to purchasing any of these possibilities and go see a property in each category; you never know what will capture your eye.
Last but not least, I'd want to discuss the home's resale worth. Yes, when purchasing, you must consider selling.
The best resale value is usually found with three-bedroom or two-bathroom houses. You'll want to make sure the house is in a good neighborhood without any annoying neighbors. You can always renovate within your property borders, but you can't change the houses surrounding you. When buying a property, schools are also an important consideration so that if you sell it many will buy your house.
What should you look for in a good realtor?
Finding a reliable realtor who can guide you through the process and is familiar with the area is essential for first-time home buyers.
A good realtor will:
Check to see if the homes you're interested in are within your budget. They'll look at your income, subtract your regular monthly expenses, and check if you have enough money to cover your monthly mortgage payment (principal, interest, taxes, and insurance=PITI). PITI should not account for more than 25% of your total revenue.

Have your opinion on a few properties on the market so that they can get a solid idea of what you're looking for in a home.

Suggest you a house IMMEDIATELY as they get on the market

Show you houses that you're interested in and provide comments on any red flags or hidden costs.

They should help you through the paperwork and what has to be done before the house becomes yours after you find your future home.

They will give you advice on what they think is the best offer for the house and will make the offer to the seller.
How much does it cost to buy a house?
You should get pre-qualified for a mortgage loan before you start looking for a home. Banks will automatically approve you for far more money than you actually need. We were accepted for $270,000, but after doing our own calculations, we discovered that we could only afford $200,000.
A pre-qualification letter stating that you can afford a home within a specified price range is often required before a realtor would take you to see it.
Keep in mind that this is your first home, and you're buying it to develop equity so you can buy a bigger one later. As my realtor put it, the bank may say you can afford steak, but your spending habits indicate you can only afford chicken. Don't be tempted by steak; instead, concentrate on chicken.
Don't forget to include in closing fees when figuring out how much of a down payment you can afford. Remember that these are assumptions. Your figures will vary depending on when you're buying first house, how much it costs, and where it's located.
What should you look for in a house?
Hopefully, your realtor understands what makes a good home. Take a quick look at a house when you first go to see it to make sure it matches the bones of the house you want. It's pointless to spend time inspecting a home if you already know it's not your ideal. Check out websites like Home Guidelines or Ohana Home Improvement to have ideal home designs ideas.
On the other hand, take a look around your neighborhood and the surrounding area: Is it clean, or do you have some scumbags as neighbors? In addition, walk through the house, making sure it has all of your Must-Haves and noting any major work renovation that has to be done to make it livable.
Once you've found a home you like, ask your agent to schedule another tour. Yes, do it twice. On the first showing, you'll miss stuff and your judgment will be clouded by excitement.
You found a house, now what?
Congratulations! You've found the house you'll buy…hopefully! Between now and the deadline, a lot can happen (when you sign the contract and the seller hand over the keys). So, keep your expectations in check.
Read These Facts About Custom Bath Bomb Boxes to Get Best Results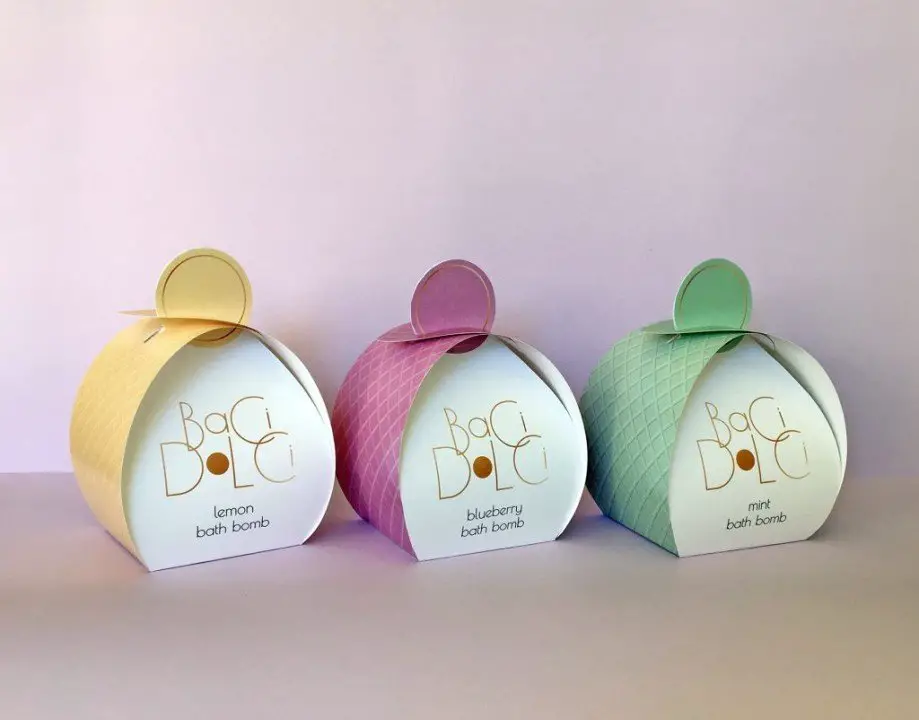 Bath bombs are famous for their colorful appearance and soothing fragrance. Other than that, they nourish the skin as well. They are available in interesting varieties such as cosmic bath bombs, lavender bath bombs, citrus bath bombs, cupcake bath bombs, frizzy bath bombs, etc. It is not right to package these bath bombs in ordinary boxes. That's why every professional bath bomb supplier uses custom boxes for bath bombs. These boxes are easy to style based on the type of bath bomb. For example, for lavender bath bombs, graphics, colors, and typography of packaging will be related to lavender. Furthermore, if you want to sell each bath bomb separately, you will obviously need separate boxes per size of your bath bombs. Now let's discuss some interesting facts about custom bath bomb packaging.
Resistant Packaging Materials
Bath bombs are highly sensitive to dust and moisture. You need to protect them using proper packaging. But, before getting packaging, you need to know what is the most reliable bath bomb packaging. As bath bombs are highly susceptible to damage so get resistant packaging boxes. For that purpose, you should know about resistant packaging materials which are:
Cardboard

Kraft

E-flute corrugated materials
These materials are paper but they are strong enough to protect bath bombs. They are resistant to dust, heat, and moisture. You can package bath bombs inside cardboard and Kraft boxes. Their longevity as well as sustainability makes them suitable to store bath bombs for a longer period. Even though these kinds of Bath Bomb Boxes are best for your business, still you can make them more reliable by applying moisture-resistant coating on their surface. 
Creative Shapes
If you visit the market, you can see that professional companies are using creatively designed custom bath bomb boxes. These kinds of boxes make their bath bombs superior to competitors. You can also make creative boxes for bath bombs by designing unique shapes. You can get one-piece boxes for bath bombs. Two-piece boxes for bath bombs if you want something unique. Bath bomb flap boxes also give your products an aesthetic appeal.
Suppose you place a bath bomb in the flap box containing a deep insert. The customer will smoothly open the flap lid and look at the bath bomb. Additionally, your bath bomb will look just like a colorful moon inside this kind of box. You can design one of a kind shape for bath bomb packaging. That's because cardboard and Kraft materials are easy to modify into any kind of box for bath bombs.
Colorful Appearance
Custom bath bomb packaging is incomplete without a wash of colors. You can select colors exactly like the colors of your bath bombs. CMYK and PMS color models will print the exact colors. Besides that, you can also print colors that do not match your bath bombs but look attractive with them. For instance, a red colored box will be perfect for black bath bombs. This way, you can get colorful boxes for bath bombs. If you want multiple colors to print on boxes, you need to ensure that each color looks perfect with the other. Furthermore, you can select colors that are in the theme of your business. The colors can either attract or distract customers. Therefore, wise color selection is necessary.
Innovative Prints
Colorful boxes will still look incomplete without accurate prints such as images or typography. You can print custom-designed bath bomb boxes for business promotion. For example, you can print a business logo on the front side of these boxes for effective advertisement. Customers will look at the logo and know about your bath bomb business.
You can ease customers by giving them a brief introduction to your bath bombs. For that, you need to print exceptional benefits and flavors of your bath bombs. This way, they will know which bath bomb to pick up. To further upgrade personalized bath bomb packaging, you can print pictures. Offset and digital printing techniques are available to give a professional appearance to bath bomb packaging. Your prints are of no use if they fade out too easily. That's why put your hands on these techniques to get perfectly printed boxes.
Perfect Finishes
Several finish options are available to give an outstanding appearance to personalized bath bomb boxes. These options include embossing, debossing, foiling, and coating techniques. You can make your brand name or logo more prominent by using embossing and debossing techniques. They will give an elevated or deviated appearance to the packaging surface. You can also use gold or silver foiling techniques to get luxury bath bomb packaging. The metallic touch will make your boxes more eye-catchy to look at. Other than that, many brands use foiling techniques to highlight the business logo.
You can use matte, glossy, or UV spot coating to get bespoke bath bomb packaging. A layer of coating will preserve the prints of the packaging. Plus, it will protect bath bombs against dirt and humidity. Moreover, the moisture-resistant layer will prevent the penetration of water particles. All these unique features of custom bath bomb packaging are crucial for the business.