Adulting: A Guide for Millennials Buying Their First House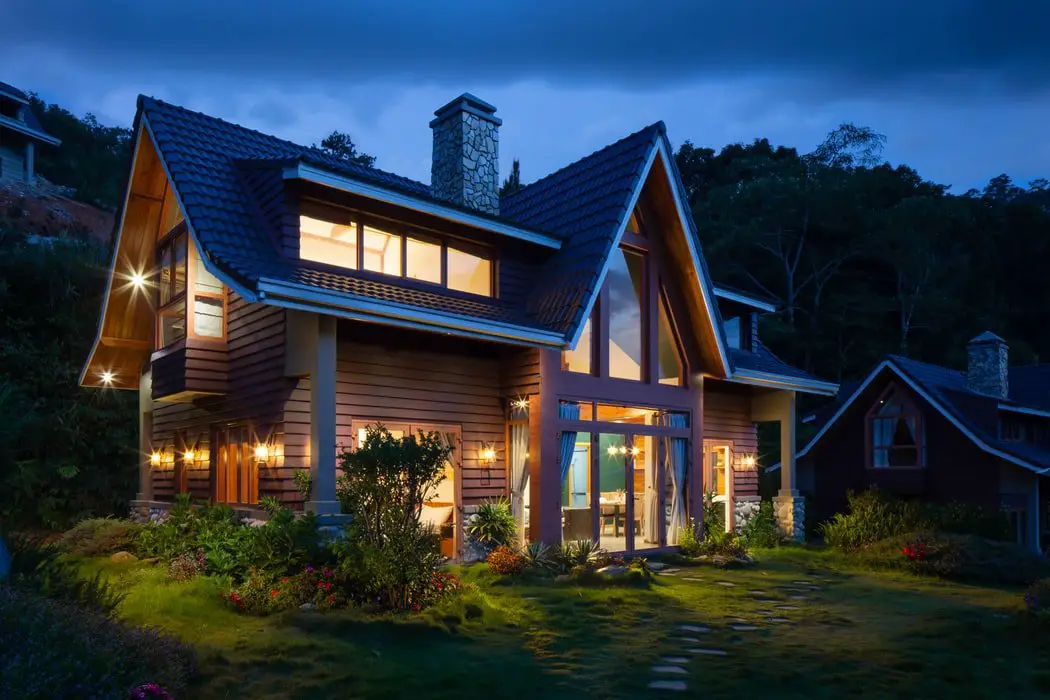 Do you ever feel like 12 years of school and 4 years of college prepared you for almost nothing (or at least nothing practical)?
Prepare to have a ton of useful information dumped on you, my friend.
This is the first of many adulting guides that will help you become ready for adulthood. There are six components to this home-buying guide:
Disclaimer: This article is based on my personal experience as well as information from parents, realtors, and friends. It is possible that it is not entirely correct, so please ask questions and double-check with your realtor and lender. I make every effort to provide you with as much useful information as possible. Please read and use the following information at your own risk and judgment.
Should You Invest a House?
When most millennials consider buying a home, this is the first and most serious obstacle they face. Is it really worth it?
To find out whether it's worth it to buy a house, evaluate how much money you'd be wasting per month if you are renting.
Home Cost Breakdown
(Based on a $200,000 home with a 5% down payment, which is likely to be the most you can afford as a first-time buyer.)
Principles and Interest 
(At a 3.5 percent interest rate): $831 a month at first, but this will decrease as you pay down the principal on the loan.
Home Insurance (monthly): 
$50, (you most likely have to pay a renter's insurance anyway, so let's cancels each other out but I've included it in the total.)
Mortgage Insurance (monthly/optional): $90
Property Taxes (monthly): $250 (This will vary depends on the location, size of the property, and age of the house)
Total Wasted Money: $640
Total Monthly Cost: $1221
These values will vary depending on the type of loan you get and the amount of down payment. The 'waste' on a monthly basis would be around $640. You'll be able to take advantage of tax deductions to earn your property tax back.
With these numbers alone, you can see that buying a home saves me money over renting, despite the fact that I would be paying more per month. And the longer I live in a home, the lower my costs get. That is why most people advise avoiding buying a house unless you are certain you will be staying in the place for at least five years.
So, if you intend to stay put, buy a house. However, don't feel pressured to buy a house if the disadvantages outweigh the advantages. We chose to buy a house and stay put because: 
We were close to my husband's family, which would be ideal when we start having children. 

I enjoy my profession.

We desperately wanted a Bernese Mountain dog, which most renters would not allow.
What kind of home should you purchase?
Make a list of Must-Haves that you want in a house as you gain a better understanding of what houses look like and what is realistic. This is also a good time to consider which sort of property is ideal for you: a townhome, a condo, or a single-family home. Because they are much less expensive than single-family homes, townhomes and condos are ideal first-time homes.
At the very least, keep an open mind when it comes to purchasing any of these possibilities and go see a property in each category; you never know what will capture your eye.
Last but not least, I'd want to discuss the home's resale worth. Yes, when purchasing, you must consider selling.
The best resale value is usually found with three-bedroom or two-bathroom houses. You'll want to make sure the house is in a good neighborhood without any annoying neighbors. You can always renovate within your property borders, but you can't change the houses surrounding you. When buying a property, schools are also an important consideration so that if you sell it many will buy your house.
What should you look for in a good realtor?
Finding a reliable realtor who can guide you through the process and is familiar with the area is essential for first-time home buyers.
A good realtor will:
Check to see if the homes you're interested in are within your budget. They'll look at your income, subtract your regular monthly expenses, and check if you have enough money to cover your monthly mortgage payment (principal, interest, taxes, and insurance=PITI). PITI should not account for more than 25% of your total revenue.

Have your opinion on a few properties on the market so that they can get a solid idea of what you're looking for in a home.

Suggest you a house IMMEDIATELY as they get on the market

Show you houses that you're interested in and provide comments on any red flags or hidden costs.

They should help you through the paperwork and what has to be done before the house becomes yours after you find your future home.

They will give you advice on what they think is the best offer for the house and will make the offer to the seller.
How much does it cost to buy a house?
You should get pre-qualified for a mortgage loan before you start looking for a home. Banks will automatically approve you for far more money than you actually need. We were accepted for $270,000, but after doing our own calculations, we discovered that we could only afford $200,000.
A pre-qualification letter stating that you can afford a home within a specified price range is often required before a realtor would take you to see it.
Keep in mind that this is your first home, and you're buying it to develop equity so you can buy a bigger one later. As my realtor put it, the bank may say you can afford steak, but your spending habits indicate you can only afford chicken. Don't be tempted by steak; instead, concentrate on chicken.
Don't forget to include in closing fees when figuring out how much of a down payment you can afford. Remember that these are assumptions. Your figures will vary depending on when you're buying a house, how much it costs, and where it's located.
What should you look for in a house?
Hopefully, your realtor understands what makes a good home. Take a quick look at a house when you first go to see it to make sure it matches the bones of the house you want. It's pointless to spend time inspecting a home if you already know it's not your ideal. Check out websites like Home Guidelines or Ohana Home Improvement to have ideal home designs ideas.
On the other hand, take a look around your neighborhood and the surrounding area: Is it clean, or do you have some scumbags as neighbors? In addition, walk through the house, making sure it has all of your Must-Haves and noting any major work renovation that has to be done to make it livable.
Once you've found a home you like, ask your agent to schedule another tour. Yes, do it twice. On the first showing, you'll miss stuff and your judgment will be clouded by excitement.
You found a house, now what?
Congratulations! You've found the house you'll buy…hopefully! Between now and the deadline, a lot can happen (when you sign the contract and the seller hand over the keys). So, keep your expectations in check.
What are the Basic Ingredients in all Cookies?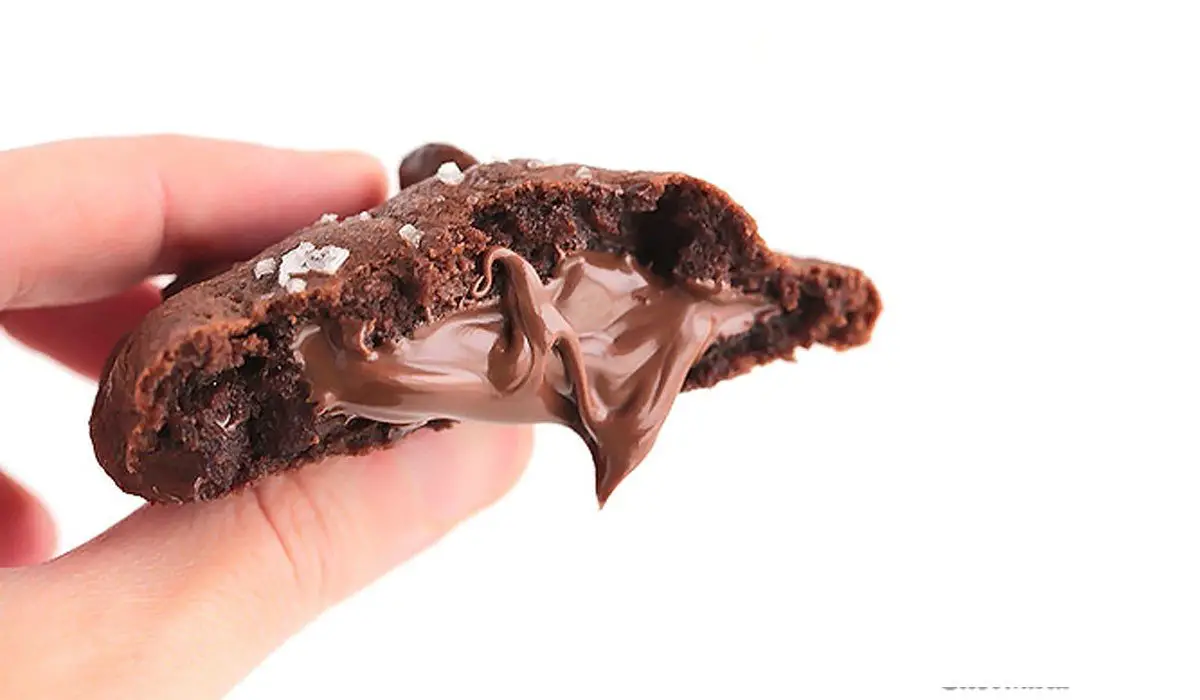 Everyone loves cookies. It's food that can bring people together no matter how they come together. They are great comfort food, a great snack, or even an ice cream of choice. There are so many different varieties of cookies from basic, buttery to exotic flavors, to cookies with nuts and chocolates. In fact, no party is really complete without some cookies.
London-Based Cookie Designer
London-based cookie designer and creator, Michael Schlemmer has seen the versatility and convenience of cookies come alive. Whether as party favors, as thank you gifts, or just as a delicious treat for yourself, carefully decorated, hand-made cookies can be a perfect extra treat for your special occasion. Cookie experts use cookies to bring the fun and whimsy back into their design, whether it's creating a sophisticated, elegant design with subtle details or using bright colors and fun shapes to create something more whimsical.
Track of Calories
The uses for cookies may seem endless, but the world is actually made up of billions of little shells, each with its own unique purpose. The cookies that we know today began with chocolate chip, raisin, oatmeal, almond, and many other varieties that we use today. Originally, these were used to help with keeping track of calories consumed, and have since been adapted for other uses, too. Advertising firms often place cookies in their campaigns as part of a fun promotion, letting children or other individuals understand how much chocolate they can eat without getting over the top. With this tool, the advertising industry has a useful tool to keep in touch with children about the importance of their intake.
Types of Scripts
There are different ways that we can use cookies to improve our online presence and gather information about visitors to our site. If you're not familiar with the term, cookies can be cookies, JavaScript's, or other types of scripts that can be installed on your web browser and used to store different kinds of information. They make it possible for us to collect information about how people use your web browser and which search engines they visit. For example, if you visit a website and are prompted to subscribe to a mailing list, your web browser will store the information and send it back to the company. This helps businesses build lists that are targeted and can help them market to you more effectively. Today, the data that companies collect using cookies can be combined with other types of data to help improve their overall marketing campaigns.
Services
By using Google Analytics to monitor the activity on your website, you will be able to learn what pages of your site draw the most interest from visitors. Knowing this information will allow you to focus on areas that will draw the greatest number of people. One way that cookies can help you with this is by allowing you to see how often people click on links within the pages of your site, which will allow you to make necessary changes to your web browser and other programs so that visitors feel more comfortable staying on your page. Some advertisers have even begun to use cookies to serve targeted advertising to individuals, such as coupons for goods or services that are found on your page.
Advertisements
Most people have heard of cookies as an item on a credit card. In recent years, however, this kind of cookie has been used by many companies that track Internet usage. Companies may use cookies to determine which advertisements show up in a user's browser based on the sites they have visited, as well as which specific search terms appear when they do a search online. Other companies make use of cookies to gather data about how Internet users navigate the pages of their websites. For example, you may set up your computer to remember your login details so that you don't have to type them in each time you log in to get into your accounts.
While this kind of tracking seems benign, there is some controversy surrounding the use of cookies. Some argue that the privacy rights of internet users are being violated because of the large number of cookies being passed around on the Internet. Others believe that the use of cookies is beneficial to the small but devoted groups of Internet users who spend a lot of time online. In addition, cookie-based technologies may someday replace the need for HTML code, a program that allows web browsers to define the elements of a webpage.
Fraudulent Transactions
Cookies can be used to help prevent unwanted interaction with third parties on the Internet. For instance, a cookie may allow a website visitor to register with an advertiser before giving his or her personal data or visiting the site. This may help prevent spammers from sending unsolicited emails to a user, and may also help prevent fraudsters from obtaining personal data through fraudulent transactions. cookies may also allow a user to control the amount of advertising that is displayed on a website. Many companies provide a choice of cookies that the user can select, allowing him or her to limit how much information about a site he or she displays.
How To Buy Men's Sleepwear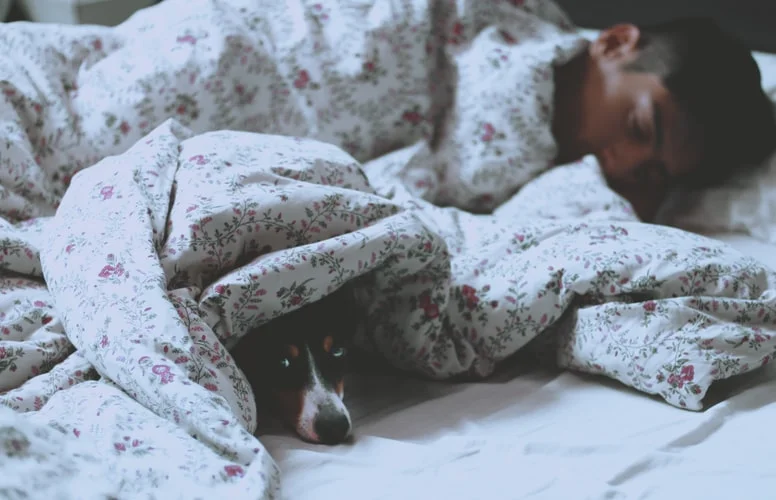 Men's pajamas, also known as nightwear, are a great item to have in your wardrobe. They're comfortable and will keep you warm on a cold winter night. Plus, they make a great present for a loved one! There are plenty of designs and colors out there – making it easy to find something that is exactly what you're looking for. But, shopping online can be difficult without proper guidance.
There are many factors to consider when buying men's pajamas. Do you want long or short? How warm do you like your nightwear? Do you want colorful or neutral colors? Are some fabrics better than others for sleeping in? All of these things should be taken into consideration when looking at mens sleepwear on sale online.
The following guide will show you how to buy men's sleepwear so that you look good while getting a comfortable night of sleep.
Material Of The Sleepwear
The best type of men's sleepwear for you is going to depend upon what you are trying to achieve. If you want to make sure that you get an incredibly comfortable night's sleep each night, then you may want to consider purchasing some men's sleepwear that is made out of softer material. This material will generally feel quite similar to cotton, and this will give you an extremely soft feeling as you go to sleep each night. Another thing to consider when you are thinking about how to buy men's sleepwear is the type of underwear that you are going to be putting on when you are going to get yourself a good night's rest. Some people prefer the more traditional styles of underwear, and they will generally prefer the less elastic type of underwear that is available.
Another important factor is the quality of the material used. When choosing men's sleepwear, always choose quality material over style or comfort. As said earlier, most sleepwear is thicker than typical clothing and most sleepwear is also more heavy and thick; choosing good quality material, as a result, will give you long-lasting sleepwear that will be comfortable for years to come. One example of good quality material is polyester, as it is very comfortable and is also considered to be a luxury item by many people.
Fitting 
When choosing men's sleepwear, try to find something that has a good fit. When you sleep in your sleepwear, make sure that it is very well fitted; as you sleep, the fabric tends to compress, especially when you are asleep, which can cause discomfort and even damage the fabric. If you are unsure whether the fabric fits properly, then choose something that is a little bigger so that it will be better fitted. You can also try out different styles as each type of material gives a different feel. Generally, polyester will suit most men, whereas cotton feels good with some men and a combination of cotton and polyester is a good choice for others.
Tastes And Lifestyle
Are you embarrassed to buy men's sleepwear because of the sizes, shapes, styles, designs, and colors? Well, you are not alone. It is indeed a difficult task, especially if you do not know what to pick from. But one thing you have to keep in mind is your taste and lifestyle. If you want to buy men's sleepwear that is cute, comfy, and sexy but does not necessarily match your personality or lifestyle, it would be more advisable for you to buy something with the best quality and designs. If you want to buy good quality clothing without compromising the budget, the best option for you would be shopping online. Shopping online allows you to shop for great discounts and offers and get suitable quality clothing without going to their stores.
Durability
Sleepwear for men is not a common thought because most of them do not like wearing it, but those men who love it definitely should get hold of some quality sleepwear. There are many advantages of getting good-quality men's sleepwear that include durability, comfort, and style. Sleepwear is worn during sleeping and while doing daily activities like working, driving, or exercising. Quality sleepwear comes in different styles, shapes, and colours to suit the person who buys it. Men's durable sleepwear is designed so that the material used does not tear easily and wears out after few years. A good quality fabric should be made of high-quality thread and cotton and should be durable enough to resist wear and tear.
How To Repair a Garbage Disposal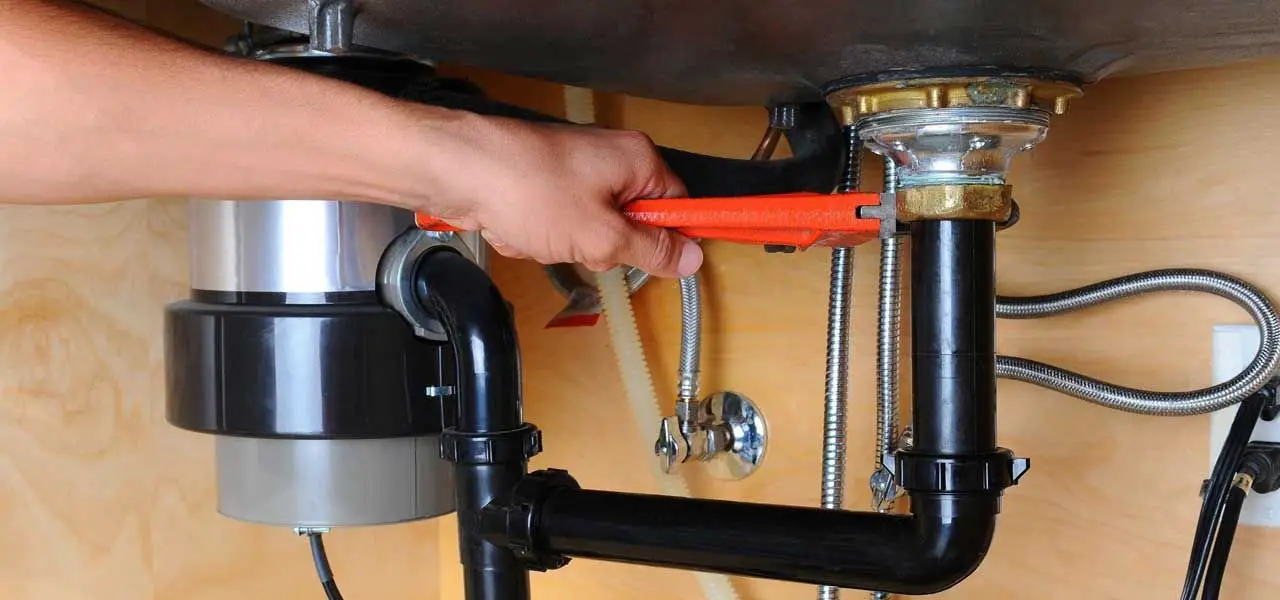 Imagine there is no garbage disposal attached with your sink to stop large chunks of debris from clogging the drain pipe. It's horrible. A garbage disposal ensures everything drains and reaches its designated place. In return, you need to maintain it and ensure that it will remain in its pristine condition.
But, what if it is somehow malfunctioning and needs repairing or replacement?
This post is dedicated to understanding different issues that often cause trouble to the disposal, how you can repair them at home.
Finding The Problem
As with every fixture or appliance, finding the problem at first reduces the repairing time and puts your mind at ease. It clears the path to solve the problem in a technical fashion.
For ailing garbage disposal, look for the obvious and concealed symptoms.
Here are some scenarios and the resulting inference;
Does Not Do Anything
This is one of the obvious symptoms that are easy to spot. If your garbage disposal is not even humming or showing signs of receiving power, it means that either the breaker is tripped or the circuit is off, somehow.
Strained Hum Or Noise
If you hear a jammed hum or noise every time you push the button of your garbage disposal, it means something is stuck inside.
Water Backing Up
In case water is backing up the sink from the garbage disposal, it means there is something stuck inside the drainpipe of the disposal.
Does Not Grind Well
Garbage disposal cuts the garbage that comes its way into little pieces so that it can move easily through the drain pipes, without clogging anything. If it is not grinding well, then it is safe to assume that something is wrong with the blades.
Leakage
This is another one of the common causes that make it troublesome for owners to deal with garbage disposal. The first thing to do in case of leakage is to find its origin. Look at the joints and connections and determine the source before plugging it for good.
Knowing what is going on inside the garbage disposal can help you in fixing one. Now, let's turn broken garbage disposal into a working one.
Solving The Problem
Before handling garbage disposal, make sure you cut the power supply to save yourself from getting electrocuted. Wear protective gear and mind the safety of other people around you.
Does Not Do Anything
In this scenario, locate the rest button of your garbage disposal. There are chances that it may start working after pushing the restart button. If this does not do the trick, check the power delivery ports.
First, connect another appliance like a beater or blender in the outlet and see it works or not. When an electrical power outlet is not providing the necessary current, go to the circuit board and reset it. In all hopes, this will get your garbage disposal grinding.
Strained Hum Or Noise
When you hear strained noise or hum coming out of the garbage disposal, or if it starts for a second and then comes to a halt, it all indicates something stuck or jammed inside it. In that case, avoid starting garbage disposal over and over as it may burn the motor out.
The culprit here could be some hard material, like bone or a metal piece, that may get stuck inside and causing the jam. Opening the panel and thorough cleaning often does the trick.
If you experience water backing up in your sink, this is the method to get rid of the issue.
Does Not Grind Well
There are three possible causes to this;
You are not running enough water through the garbage disposal. In turn, the grinding process makes too much friction for the blades.

You are grinding materials that should be grounded in the garbage disposal, like metal pieces or sticky items.

The blades of the disposal are not working properly, especially if you hear it running without grinding properly.
For a DIY enthusiast, it is definitely not cost- or labor-effective to deal with any of the scenarios. The best course of action in these cases is to replace the older unit with a new one.
Leakage
Tightening loose connections is the only way to solve this issue. From replacing unions to gaskets or cleaning seals, you need to plug the leak before starting the garbage disposal.
If the unit is somehow noisy or clogged, make sure you clear the lines and pipes to avoid further damage.
Garbage Repair Disposal Cost
The best thing about repairing malfunctioning garbage disposal is that you can handle it yourself.
But, there are cases when things are way beyond your expertise, you need to call the professionals, which means paying money for repairing.
The cost of garbage disposal repair varies depending on the make of your hardware, your locality, and the overall fee structure of your contractor.
According to estimates, it takes around $50 to $350 to get a new garbage disposal. Then, there will be installation charges which are dependent on the dealings between you and your contractor.
Garbage disposal is a great help. The ideal scenario is to take care of the hardware by regularly cleaning and maintaining it. Still, if it fails you, you can go through this post to find the cause and solution of its malfunctioning.