Anne Heche Movies List: A Journey Through Her Diverse Filmography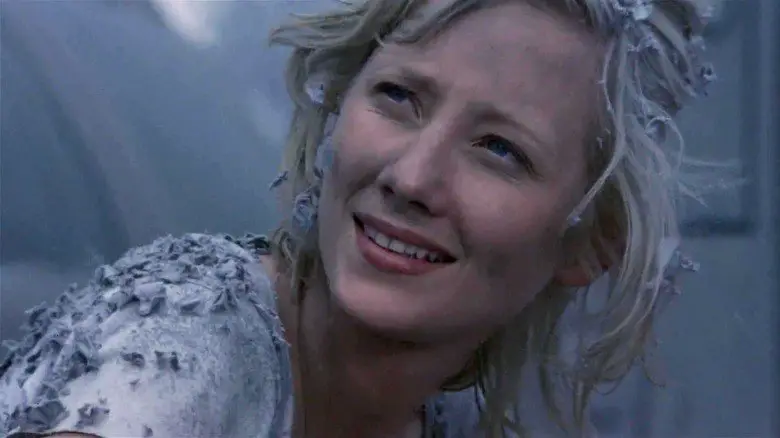 Introduction
Anne Heche Movies List: Anne Heche, a talented actress known for her versatility and captivating performances, has graced the silver screen with a wide array of roles. From comedies to dramas, she has consistently showcased her acting prowess. In this article, we will take a journey through Anne Heche's filmography, exploring some of her most iconic and unforgettable movies.
Early Career and Breakthroughs
"Donnie Brasco" (1997)

Role: Maggie Pistone
Genre: Crime/Drama
Synopsis: Anne Heche starred alongside Johnny Depp and Al Pacino in this gripping crime drama based on a true story. She portrayed the wife of an undercover FBI agent, delivering a memorable performance that left a lasting impression on the audience.

"Wag the Dog" (1997)

Role: Winifred Ames
Genre: Comedy/Drama
Synopsis: In this satirical comedy, Heche played a presidential aide who gets entangled in a political scandal. Her remarkable comedic timing and chemistry with the stellar cast added depth to the film's narrative.
Exploring Different Genres
"Six Days, Seven Nights" (1998)

Role: Robin Monroe
Genre: Adventure/Comedy
Synopsis: Anne Heche starred opposite Harrison Ford in this adventurous rom-com. Her portrayal of a magazine editor stranded on a deserted island showcased her ability to blend humor and emotional depth effortlessly.

"Psycho" (1998)

Role: Marion Crane
Genre: Horror/Thriller
Synopsis: In this Gus Van Sant directed remake of the classic Hitchcock film, Heche took on the iconic role of Marion Crane. Although daring, her performance received praise for adding a fresh perspective to the character.
Rising to Prominence
"Return to Paradise" (1998)

Role: Beth Eastern
Genre: Drama/Thriller
Synopsis: This thought-provoking drama saw Heche portraying a lawyer fighting for justice in an intense legal battle. Her ability to convey complex emotions further solidified her position as a talented actress.

"John Q" (2002)

Role: Rebecca Payne
Genre: Crime/Drama/Thriller
Synopsis: Heche delivered a compelling performance as a hospital administrator in this heart-wrenching drama, starring opposite Denzel Washington. Her portrayal showcased empathy and strength in the face of adversity.
A Versatile Career
"Birth" (2004)

Role: Clara
Genre: Drama/Mystery/Romance
Synopsis: Heche impressed both critics and audiences alike with her enigmatic portrayal in this thought-provoking mystery film. Her ability to evoke intrigue and emotion made the movie a memorable watch.

"Spread" (2009)

Role: Samantha
Genre: Comedy/Drama/Romance
Synopsis: In this provocative comedy, Heche played a pivotal role, demonstrating her versatility in navigating complex characters.
Television Success
"Hung" (2009-2011) (TV Series)

Role: Jessica Haxon
Genre: Comedy/Drama
Synopsis: Heche's role as the ex-wife of a high school basketball coach in this dark comedy series earned her critical acclaim and further expanded her fanbase.

"Save Me" (2013) (TV Series)

Role: Beth Harper
Genre: Comedy
Synopsis: Heche showcased her comedic prowess in this TV series as a woman who believes she has a direct line to God after a near-death experience.
Recent Projects and Beyond
"Catfight" (2016)

Role: Lisa
Genre: Action/Comedy/Drama
Synopsis: Heche portrayed a successful artist caught in a bitter rivalry with a former college friend. The film highlighted her ability to delve into complex characters with conflicting emotions.

"The Vanished" (2020)

Role: Detective Gallo
Genre: Action/Thriller/Mystery
Synopsis: In this intense thriller, Heche played a determined detective searching for a missing child. Her portrayal added depth and intrigue to the gripping storyline.
Conclusion
Throughout her illustrious career, Anne Heche has proven herself to be an incredibly talented and versatile actress. From her early breakthroughs to her current endeavors, she continues to captivate audiences with her exceptional performances across various genres. As her filmography expands, it is evident that Anne Heche's contributions to the entertainment industry will be remembered for years to come.
FAQs
What is Anne Heche's most famous movie role?

Anne Heche's most famous movie role is perhaps her portrayal of Marion Crane in the 1998 remake of "Psycho."

Has Anne Heche won any awards for her acting?

Yes, Anne Heche has received several awards and nominations throughout her career, including a Primetime Emmy Award for her role in "Gracie's Choice."

Is Anne Heche involved in any philanthropic activities?

Yes, Anne Heche supports various charitable organizations, including LGBTQ+ rights and mental health initiatives.

Has Anne Heche ever directed any films?

Yes, Anne Heche made her directorial debut with the 2017 film "If We Left."

Where can I watch Anne Heche's movies online?

Anne Heche's movies are available on various streaming platforms, such as Netflix, Amazon Prime, and Hulu.
OnionPlay: Unlock the Best of OnionPlay for Free Streaming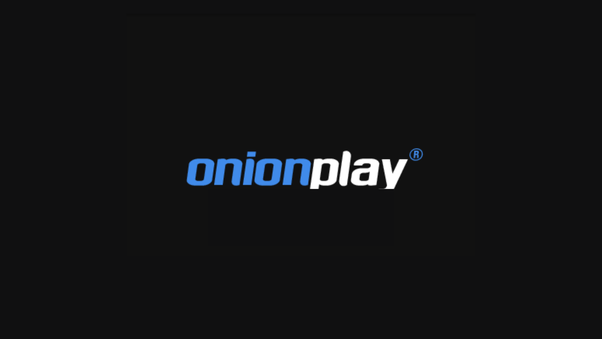 In today's digital age, the demand for online entertainment has skyrocketed. With numerous streaming platforms available, OnionPlay has emerged as one of the top contenders. If you're looking to unlock the best of OnionPlay for free streaming, you've come to the right place. In this article, we will guide you through the ins and outs of OnionPlay, helping you make the most of this platform for your entertainment needs.
Understanding OnionPlay: A Brief Overview
Before diving into the details, it's essential to understand what exactly OnionPlay is. OnionPlay is a popular online streaming platform that offers a wide range of movies, TV shows, and other multimedia content. Unlike its paid counterparts, OnionPlay allows you to enjoy your favorite content without the burden of a subscription fee. However, it's important to note that OnionPlay operates in a unique manner, leveraging onion routing to ensure user anonymity and privacy.
What is OnionPlay?
OnionPlay, often referred to as the "Netflix of the Dark Web," is a free streaming platform that can be accessed through the Tor network. The Tor network, known for its focus on security and anonymity, allows users to access websites with privacy and data protection. OnionPlay takes advantage of this network to provide its users with a safe and free streaming experience.
When you access OnionPlay through the Tor network, your internet traffic is routed through a series of volunteer-operated servers, known as nodes, which are spread across the globe. This routing process, also known as onion routing, ensures that your online activities are concealed and your identity remains anonymous. By encrypting and re-encrypting your data multiple times, onion routing makes it extremely difficult for anyone to trace your online activities back to you.
OnionPlay understands the importance of privacy in today's digital age, where online surveillance and data breaches are becoming increasingly common. By leveraging onion routing, OnionPlay provides a secure environment for users to stream their favorite movies and TV shows without having to worry about their personal information being compromised.
Features of OnionPlay
OnionPlay boasts an array of features designed to enhance your streaming experience. From a vast library of movies and TV shows to user-friendly navigation, OnionPlay has it all.
First and foremost, the extensive collection of content available on OnionPlay is truly impressive. Whether you're a fan of action-packed thrillers, heartwarming dramas, or hilarious comedies, OnionPlay has something for everyone. With regular updates and additions, you can expect to find the latest releases and timeless classics at your fingertips.
Furthermore, OnionPlay offers various streaming options to cater to your preferences. Whether you're in the mood for high-definition quality or want to save on data usage with a lower resolution, OnionPlay allows you to adjust the streaming quality according to your needs.
In addition to its vast content library and customizable streaming options, OnionPlay also provides a user-friendly interface. Navigating through the platform is seamless, with intuitive menus and search functionalities that make it easy to find what you're looking for. Whether you're a tech-savvy individual or someone who's new to online streaming, OnionPlay ensures a smooth and enjoyable user experience.
Moreover, OnionPlay offers a recommendation system that suggests movies and TV shows based on your viewing history and preferences. This personalized recommendation feature helps you discover new content that aligns with your interests, making your streaming experience even more enjoyable.
Lastly, OnionPlay allows you to create playlists and save your favorite movies and TV shows for later. This feature comes in handy when you want to keep track of the content you're interested in or create a personalized watchlist.
Overall, OnionPlay combines a wide range of features to provide users with a comprehensive and user-friendly streaming platform. With its commitment to user privacy and a vast collection of content, OnionPlay has become a go-to destination for streaming enthusiasts around the world.
Setting Up Your OnionPlay Account
Now that you have a grasp of what OnionPlay is all about, it's time to set up your own account. The registration process is simple and straightforward, ensuring that you can start enjoying free streaming in no time.
Registration Process
To create an account on OnionPlay, follow these steps:
Download and install the Tor browser on your device.
Launch the Tor browser and navigate to the OnionPlay website.
Click on the registration link and provide the required information, such as a username and password.
Verify your email address to complete the registration process.
Once you have successfully registered, you can log in to your OnionPlay account and start exploring the vast collection of content at your disposal.
Navigating the User Interface
Upon logging in, you will be greeted by OnionPlay's user interface. The user interface is designed to be intuitive and user-friendly, allowing you to effortlessly browse and discover content. Take some time to familiarize yourself with the various sections and features, such as the search bar, genre categories, and recommended content.
As you explore the user interface, you'll notice that OnionPlay offers a wide range of genres to cater to different interests. Whether you're a fan of action-packed thrillers, heartwarming romantic comedies, or thought-provoking documentaries, OnionPlay has something for everyone.
One of the standout features of OnionPlay's user interface is the search bar. This powerful tool allows you to quickly find specific movies, TV shows, or even actors. Simply type in the name of the content you're looking for, and OnionPlay will provide you with relevant results in an instant.
In addition to the search bar, OnionPlay also offers genre categories to help you discover new content. Whether you're in the mood for a spine-chilling horror flick or a lighthearted animated film, you can easily navigate through the different genres and find something that suits your taste.
Another feature worth exploring is the recommended content section. OnionPlay's algorithm analyzes your viewing history and preferences to suggest movies and TV shows that you might enjoy. This personalized recommendation system helps you discover hidden gems and ensures that you never run out of captivating content to watch.
Furthermore, OnionPlay's user interface is designed to be responsive and adaptable. Whether you're accessing the website on a desktop computer, laptop, tablet, or smartphone, the interface will automatically adjust to fit your screen size. This ensures a seamless and enjoyable streaming experience, no matter what device you're using.
So, take your time to navigate through OnionPlay's user interface and make the most of its features. With a user-friendly design and a vast collection of content, OnionPlay is your gateway to endless hours of entertainment.
Exploring the Free Streaming Options
With your OnionPlay account set up, it's time to delve into the exciting world of free streaming. Let's explore the various options available to ensure you never run out of content to watch.
Genres and Categories Available
OnionPlay offers a plethora of genres and categories to cater to every taste and preference. Whether you're a fan of action, romance, sci-fi, or documentaries, OnionPlay has you covered. Take advantage of the categorized sections to discover new content that aligns with your interests.
Additionally, OnionPlay provides recommendations based on your viewing history, helping you find hidden gems that might have otherwise gone unnoticed.
Streaming Quality and Speed
One of the concerns when it comes to free streaming is the quality and speed of the content. Fortunately, OnionPlay understands the importance of a seamless streaming experience. With reliable servers and optimized streaming capabilities, you can expect smooth playback, even during peak viewing hours.
If you have a stable internet connection, you can further enhance your streaming experience by selecting higher quality options. However, if you're facing bandwidth constraints or want to conserve data, OnionPlay also offers lower resolution options that maintain a decent streaming quality.
Maximizing Your OnionPlay Experience
Now that you have embarked on your OnionPlay journey, it's time to make the most of this remarkable streaming platform. Here are some tips to ensure a seamless and enjoyable streaming experience.
Tips for Seamless Streaming
Ensure you have a stable internet connection to prevent buffering.
Close unnecessary background applications to allocate more resources to streaming.
Optimize your device's display settings for the best visual experience.
Use headphones or external speakers for better audio quality.
Troubleshooting Common Issues
While OnionPlay strives to provide a smooth experience, technical glitches or connectivity hiccups may arise. In such cases, it's essential to know how to troubleshoot common issues to get back to your uninterrupted streaming session. Some common troubleshooting steps include clearing your browser cache, restarting your device, or using a different Tor circuit.
Safety Measures While Using OnionPlay
As with any online activity, it's important to prioritize your safety and privacy while using OnionPlay. Here are some measures you can take to protect yourself when indulging in free streaming.
Protecting Your Privacy
OnionPlay already utilizes the Tor network to ensure privacy and anonymity. However, you can further enhance your privacy by using a VPN (Virtual Private Network) along with the Tor browser. A VPN encrypts your internet connection, ensuring that your online activities remain private and secure.
Avoiding Malware and Scams
When accessing any online platform, including OnionPlay, it's crucial to be wary of potential malware and scams. Stick to official OnionPlay websites and avoid clicking on suspicious links or downloading unknown files. Additionally, ensure your antivirus software is up to date to provide an added layer of protection.
Unlocking the best of OnionPlay for free streaming has never been easier. By understanding the platform, setting up your account, exploring the available options, and following safety measures, you can enjoy a seamless streaming experience from the comfort of your own home. Embrace the world of free entertainment with OnionPlay and let the binge-watching begin!